Author Ruthie Knox on Balancing Independence and Dependence in Romance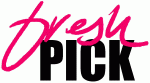 March 19, 2013
One of the most beloved archetypes in romance is
the "Protector" hero
. He's big, he's bad, he's strong, and he wants to save the heroine from the bad guys. Or her ex-husband. Or her own terrible judgment. Sometimes all three!
Just when things have really gone to hell in a handbasket, the Protector shows up with his muscles and his hotness and his don't-give-a-damn attitude toward inconvenient aspects of life like "rules" and "inappropriate use of force" and "pajamas," and he just kind of storms the castle and fixes everything.
Yeah. Um, this is not that book.

Along Came Trouble does have a protector hero. Sort of. His name is Caleb Clark. He's big, but he's not all that bad. He's sort of sweet, actually. Former Military Police, Caleb now lives with his little sister, because she needed somewhere to live, and why not his house? Since his father's stroke drew him back home, he's been spending a lot of time repairing leaky faucets at his parents' apartment complex.
Caleb likes kids. He cooks breakfast. He's a rule-following, force-avoiding, charming sort of fellow — until he gets hired to protect Ellen Callahan and she doesn't want to be protected.
Now, I hear you groaning. You know this heroine, right? And she's too stupid to live, much of the time. Why wouldn't she want to be protected? Silly, relentlessly spunky heroine! How irritating are you?
Except this is not that book, either. The reason Caleb's been hired is that Ellen's twin brother, Jamie, is a pop star. Ever since Jamie made the mistake of sleeping with her neighbor — her pregnant neighbor — the paparazzi won't stay off the lawn. They keep crushing Ellen's plants. How annoying.
Still, Ellen would just as soon handle her own problems. Her ex-husband was a verbally abusive alcoholic, and it's taken her three years to learn how to be independent, to juggle her job and her house and her kid — oh, did I not mention she has a kid? — and she doesn't want to find herself under another man's thumb.
But even so, Ellen understands the necessity of compromise. She also understands that when a really hot, really nice, really interesting guy shows up and starts hitting on you, it's not the worst idea in the world to take him to bed. Even if he is a little bit of a workaholic control freak pain in the ass, he's fun to talk to, and people have no-strings flings all the time, right?
Sure they do. But they fall in love all the time, too — and then they have to figure out how to negotiate the tricky tightrope walk that is finding a way to balance independence with dependence to reach that lovely territory on the other side: interdependence.
The Protector fantasy is awesome, because it lets us exist in this alternate reality where someone will come along and take away all our problems and make everything that's hard so much easier. But Along Came Trouble is not that story. It's a romance about what happens when life gives us something we need at exactly the wrong time, and we have to grow to accommodate it.
It's about a heroine learning that she might not need protection, but she does need help, and that's not a weakness — it's part of life. And it's also about a hero figuring out that it doesn't make him weak if he can't protect everyone he loves from everything that might hurt them. It only makes him human.
Ruthie Knox graduated from Grinnell College as an English and history double major, and went on to earn a Ph.D. in modern British history that she's put to remarkably little use. An earlier incarnation of Ride with Me won the 2011 Maggies Award for best contemporary series romance, as well as the 2011 Romance Junkies/Carina Press contest.