C.H. Admirand – road to being published + Giveaway!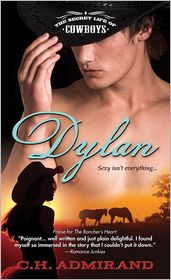 My journey to become published is a cross between the Beatles' song, The Long and Winding Road, and Robert Frost's poem, The Road Not Taken. Now add a couple of potholes, road blocks, and detours along the way and you have a small glimpse of my writing career.
I'd written a time travel romance but had no idea what to do next. A reply to the fan letter I'd written to Elaine Barbieri about her book, Tattered Silk, included a flyer to the 1995 NJRW Conference. I'd never attended a writer's conference before and although I was scared spitless, I talked it over with my family and they encouraged me to attend.
I joined RWA and NJRW and faithfully attended monthly meetings and conferences enabling me to grow as a writer, while I honed my craft and learned about the industry. Giving back to these groups was my pleasure. I served on the NJRW board as Treasurer for two years, judged contests, coordinated the golden leaf contest, served as PAN Liaison, and held various conference committee jobs including assistant conference chair, book fair chair, and editor/agent chair.
One of the twists in my journey included entering a contest announced at one of our monthly meetings. I stretched my wings, researched the Regency period, entered and won! My first short story, The Lady and The Rake, was published in 1999.
A road block in my career happened a year later when Amanda Harte announced that her publisher would be launching a new historical line. She encouraged us to have our manuscripts polished and ready to mail. I sent mine off and received my 100th rejection with a personal note, that if I'd agree to remove some of the religious references, they'd take another look.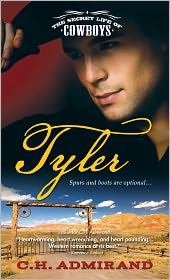 But the road block became a detour when my friends, Terri Brisbin and Terri Castoro, encouraged me to resubmit, reminding me of one of the most important lessons I'd learned: To be open to editorial comments. I followed the editor's suggestion, resubmitted, and received the call! My first book, The Marshal's Destiny was published in 2001.
Negotiating a hairpin turn, I agreed to support my friend, Tara Nina and her publisher, by going to a strip club during RT in Houston. At the height of my embarrassment I saw a cowboy on stage and asked myself why would a cowboy do that? To save the ranch! Which lead to the road not taken and a chance meeting with Deb Werksman at yet another NJRW Conference. She offered a contract for Tyler and my series: The Secret Life of Cowboys.
Another twist in the road occurred when my friend, Anne Elizabeth, encouraged me to query her agent, Eric Ruben. With Eric's guidance, my career is finally headed in the right direction. In 2012 look for Dylan, Jesse, and my new Small Town USA series: Welcome to Purity!
My friends totally rock! ****author lives on East coast & might be slow to respond after recent weather activity due to Irene — but, she will respond! stay tuned . . .
GIVEAWAY! Signed copy of TYLER to a lucky commenter today!
&
Remember 5 winners are chosen weekly on Romance At Random, winners announced Sunday – Good Luck!
To find out more about my books, please stop by www.chadmirand.com , www.facebook.com/CHAdmirand , www.twitter.com/CHAdmirand .