New Release: Reflection Point by Emily March
Reflection Point by Emily March
Available now in paperback or eBook!
In beloved author Emily March's new novel about a special place and its remarkable residents, a woman betrayed by life discovers the healing power of love in Eternity Springs.
Savannah Moore arrives in Eternity Springs alone, determined to put her troubled past behind her. Her handcrafted-soap shop fits right in with the magic of this warm and welcoming community—but the sexy, suspicious local sheriff promises to upset her hard-won happiness.
Zach Turner knows this woman means trouble: Maybe to his town. Possibly to his friends. Definitely to his heart. Something about this simmering Southern beauty does crazy things to his committed bachelor status, taunting him with possibilities far beyond his dedication to his sometimes dangerous job. So when Savannah's dark past follows her to town, wreaking havoc with both their lives, Zach will fight for all he's worth—for a love he can't afford to lose.
Includes a preview of Emily March's next Eternity Springs novel, Miracle Road
Praise for the Eternity Springs series
"With passion, romance, and revealing moments that will touch your heart, [Emily March] takes readers on an unhurried journey where past mistakes are redeemed and a more beautiful future is forged—one miracle at a time."—USA Today
Amazon
Barnes & Noble
IndieBound
And other fine stores here

New Release: Once Tempted by Laura Moore
Once Tempted by Laura Moore
Available now in paperback or eBook!
Sweeping passions, family drama, and searing scandal play out at the magnificent Silver Creek Ranch as the heirs to a powerful dynasty seize their legacy of love.
Oldest son Ward Knowles feels the sprawling California ranch in his blood. And now that the family business has expanded to include a popular resort, he's working harder than ever. Silver Creek is his legacy and his life, which is fine for the ruggedly sexy ladies' man and committed bachelor. Love and trust don't come easily for Ward since he lost his heart to a gold digger—until he meets a shy, unpretentious beauty whose sweet grace is about to turn his jaded heart into a hungry one.
Tess Casari has found sanctuary at Silver Creek, working as an assistant to Ward's mother, Adele. Grateful for her busy new life running the ranch's spa and resort, Tess can escape the heartbreak, humiliation, and secret shame of her failed marriage. The last thing she needs is temptation—especially from a man who reminds her so much of the husband who shattered her faith in love. But passion and destiny are about to change the rules for two people who have stopped believing in the healing power of love.
Amazon
Barnes & Noble
IndieBound
And other fine stores here

Author Recommends: NYT Bestseller Maya Banks Shares Her Top Historical Romances
As an author, I'm often asked who my favorite authors are or what my favorite books are, and that's always a hard question because I love so many authors and books and my favorites can change depending on my current mood and what I want to read at any given time. Read more
Author Ruthie Knox on Balancing Independence and Dependence in Romance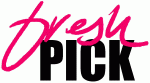 March 19, 2013
One of the most beloved archetypes in romance is the "Protector" hero. He's big, he's bad, he's strong, and he wants to save the heroine from the bad guys. Or her ex-husband. Or her own terrible judgment. Sometimes all three!
Just when things have really gone to hell in a handbasket, the Protector shows up with his muscles and his hotness and his don't-give-a-damn attitude toward inconvenient aspects of life like "rules" and "inappropriate use of force" and "pajamas," and he just kind of storms the castle and fixes everything.
Yeah. Um, this is not that book.
Read more
Sneak Peek – Iris Johansen's, Strong, Hot Winds
#1 New York Times bestselling author Iris Johansen gives readers plenty of heat in a sultry tale of love and betrayal in the hot desert sun.
Four years ago, after Cory Brandel's passionate affair with Sheikh Damon El Karim ended, she gave birth to his son—and kept it secret from him. When Damon finds out the truth, he kidnaps the boy and takes him across the world to his desert kingdom, knowing Cory will follow. Read more
Sunday Sneak Peek! Ashlyn Macnamara's February release . . .
Just 9 more days to wait for, A Most Scandalous Proposal by Ashlyn Macnamara, on sale 2/26/2013 – this is a book you'll not want to miss!

Read more
Release Day for Sharon Cullen and The Notorious Lady Anne + 5 book Giveaway
Today is the big day! The Notorious Lady Anne releases today. Whoo Hooo! I'm so excited that words cannot express it. And, to top it off, Valentine's Day is just around the corner. There is no better time for a romance author than Valentine's Day. So to honor both my release day and Valentine's Day, I am showing you a little peek into a very private scene between Emmaline (Lady Anne) and her love, Nicholas. You won't find this anywhere else.
Enjoy and happy Valentine's Day! Read more
Sneak Peek at Mariah Stewart's, The Long Way Home
New York Times bestselling author Mariah Stewart presents a captivating contemporary romance novel in the tradition of Robyn Carr, Susan Mallery, and Barbara Freethy.
As the only child of a wealthy investment manager, Ellie Chapman has never known anything besides a life of perfect privilege. But her years of good fortune come to an abrupt end when her father is exposed for swindling billions of dollars from innocent investors in a massive Ponzi scheme. And just like that, Ellie loses everything: money, job, home—even her fiancé, who's jailed as her father's partner in crime. With no job prospects on the horizon, no cash, and her family name in tatters, Ellie has only one place to go. Read more
The Book Nympho rates CRAZY THING CALLED LOVE as Awesome!
Dallas TV morning show host Madelyn Cornish is poised, perfect, and unflappable, from her glossy smile to her sleek professionalism. No one knows that her iron will guards a shattered heart and memories of a man she's determined to lock out. Until that man shows up at a morning meeting like a bad dream: Billy Wilkins, sexy hockey superstar in a tailspin—still skating, still fighting, and still her ex-husband. Read more
Sneak Peek! Scribd excerpt of #Lara Adrian's EDGE OF DAWN
About the book:
In this pulse-pounding and thrillingly sensual novel, New York Times bestselling author Lara Adrian returns to the mesmerizing world of the Midnight Breed, following new characters into a dark future where an uneasy peace can unravel into war—and a great betrayal can mask an all-consuming love. Read more
Review: The Reluctant Countess by Wendy Vella – a Loveswept Historical Romance
Thanks Kari from the TBR! Check out Kari's review of our first historical Loveswept romance!
Regal, poised, and elegant, Sophie, Countess of Monmouth, is everything that a highborn lady should be. But Sophie is hiding a past that is far from royal. When Patrick, Earl of Coulter, realizes that her story doesn't add up, he resolves to find out the truth of what Sophie and her sister-in-law are concealing. Although Sophie has every reason to avoid him, the handsome and charismatic Patrick awakens something wicked deep within her soul . . . a powerful need that Sophie must stifle in order to protect her place in society. Read more
Review: Wyoming Bride by Joan Johnston + Giveaway
About the book:
The sensational second novel in Joan Johnston's new Western historical romance series set in the world of Bitter Creek.
CAN SECRETS AND SECOND CHOICES EVER LEAD TO LOVE?
After three months in a mail-order marriage, Hannah Wentworth McMurtry is a widow—pregnant, alone, and near death in the Wyoming wilderness. Though she is saved by a man with a face cut from stone, she still grieves the husband who died on their journey west. Hannah needs a husband, but does she dare marry another stranger? Read more
Review – Shadow Woman by Linda Howard + Giveaway
About the book:
From perennial New York Times bestselling author Linda Howard comes a thrilling and sensual new novel of romance, suspense, intrigue . . . and memories that can kill.
Lizette Henry wakes up one morning and makes a terrifying discovery: She doesn't recognize the face she sees in the mirror. She remembers what she looks like, but her reflection is someone else's. To add to the shock, two years seem to have disappeared from her life. Someone has gone to great and inexplicable lengths to keep those missing years hidden forever. But the past always finds a way to return. Read more
Something to wet your whistle & bring in the New Year, Elise Sax . . .
Certain to appeal to fans of Janet Evanovich, Jennifer Crusie, and Katie MacAlister, Elise Sax's hilarious series debut introduces matchmaker-in-training Gladie Burger, who stumbles into a dangerous quagmire of murder and red-hot romance.
Three months has been Gladie Burger's limit when it comes to staying in one place. That's why Gladie is more than a little skeptical when her eccentric Grandma Zelda recruits her to the family's matchmaking business in the quaint small town of Cannes, California. What's more, Gladie is also highly unqualified, having a terrible track record with romance. Still, Zelda is convinced that her granddaughter has "the gift." But when the going gets tough, Gladie wonders if this gift has a return policy.
When Zelda's neighbor drops dead in his kitchen, Gladie is swept into his bizarre family's drama. Despite warnings from the (distractingly gorgeous) chief of police to steer clear of his investigation, Gladie is out to prove that her neighbor's death was murder. It's not too long before she's in way over her head—with the hunky police chief, a dysfunctional family full of possible killers, and yet another mysterious and handsome man, whose attentions she's unable to ignore. Gladie is clearly being pursued—either by true love or by a murderer. Who will catch her first?
"Elise Sax will win your heart."—New York Times bestselling author Jill Shalvis
"In the tradition of Janet Evanovich's Stephanie Plum series, Elise Sax's new novel is a funny, sexy ride."—Valerie Frankel, author of Four of a Kind
"What a fun book! It will leave reader's begging for more."—Kim Gruenenfelder, author of There's Cake in My Future

An Affair to Dismember by Elise Sax (Excerpt)
Linda Howard and Linda Jones on Critters, Cakes, and Writerly Collaboration
Ever wonder what would happen if two of your favorite authors teamed up on a novel? Quite a number of you got your wish when blockbuster authors Linda Howard and Linda Jones teamed up to write Running Wild. The start of an all-new contemporary Western series, Running Wild arrived to glowing reader reviews and just hit the New York Times bestseller list. We thought it was the perfect time to ask the ladies to join up again and tell us a little bit about themselves and their golden partnership.

LH: Carlin, the heroine of Running Wild, does a lot of cooking even though she doesn't really know how. In fact, food seems to work its way into a lot of scenes. Do you think people were subliminally affected, and gained weight while reading the book?
LJ: How can you not read about biscuits, cornbread, pie, and cake and not be drawn to the kitchen? Uh, sorry to anyone who gained a pound or two while reading the book. But I think it's only fair, since I gained a pound or two while we were writing it! Read more
New Release: When the Duke Found Love by Isabella Bradford
The spirited Wylder sisters continue to scandalize the ton in Isabella Bradford's witty and winsome trilogy. This time, the most impulsive of the siblings meets her match: a charming rake determined to save her from an arranged marriage. Buy Isabella's books here
About the Book:

The youngest of the Wylder girls—and the last left unwed—Lady Diana is also the most willful, a trait that's leading her ever closer to dishonorable disaster. While her family's solution is a fast and excruciatingly respectable marriage, Diana can't imagine being wed to the very staid and dull Lord Crump. But while wedding plans are being made, a chance meeting at a gala turns Diana's world upside down. Read more
New Release: A Christmas Bride/ Christmas Beau by Mary Balogh
2 in 1 Balogh Holiday – in paperback, buy here
About the Books:
In a pair of classic Regency-era Christmas romance novels from New York Times bestselling author Mary Balogh, the holidays herald the greatest gift of all: unexpected, all-consuming love.
A CHRISTMAS BRIDE
The very wealthy Edgar Downes has promised his aging father to finally take a bride—specifically, to wed a titled lady by Christmas. London is full of pretty, proper, and eligible misses, but it's the widow Helena, Lady Stapleton, in a shocking red dress, who captures Edgar's attention. Helena is intrigued by the seductive stranger—but he's simply not in her class. Marriage, of course, would never do. But in a season of miracles, something wondrous is about to happen. Read more
Paperback Release: Tales of the Otherworld by Kelley Armstrong
Now in Paperback – order here

Praise from readers:
"Fans and newcomers alike will relish Kelley Armstrong's eerie tales." —The Globe and Mail
"Armstrong's longtime fans . . . will be delighted." —Publishers Weekly
"Terrific . . . a superb compilation."—Midwest Book Review
About the book:
New York Times bestselling author Kelley Armstrong has bewitched audiences with her Otherworld series of supernatural thrillers. Now, in this new collection of shorter fiction, some of Armstrong's most tantalizing lead characters appear alongside her unforgettable supporting players, who step out of the shadows and into the light. Read more
New Release – Notorious Nineteen by Janet Evanovich
NOTORIOUS NINETEEN by Janet Evanovich
From #1 New York Times bestselling author JANET EVANOVICH comes Notorious Nineteen
Whether Bounty Hunter Stephanie Plum is tracking down a con man or working side-by-side with the two hottest men in town
she must remember no guts…no glory! Read more
New November releases by Loveswept, $2.99, on sale now!
Doc Holiday by Deb Dixon (On Sale 11/12)

With poignant humor and sizzling romance, Debra Dixon presents a story about the magic of Christmas and promises made under a starry winter sky.

Drew Haywood needs a feminine touch to help give his young son a holiday to remember—and no one does Christmas better than Taylor Bishop. She knows how to transform a house into a home that sparkles. But when Drew lets his guard down, he finds that Taylor has much more to offer. Kissing her is like coming in out of the cold—and Drew doesn't want to go back out. Read more
Alasdair & Julianna star in THE DEVIL'S THIEF – on sale now + 5 print copy giveaway!
"Hello, my name is Mr. Alasdair Sharp. I have the dubious honor of being the hero in Samantha Kane's newest historical romance, The Devil's Thief. It's an amusing tale about a dastardly thief who stole my family's famous heirloom, The Stewart Pearl. A perfect pearl, by the way, the largest ever farmed from the River Tay in Scotland, and once the property of my infamous ancestor, Bonnie Prince Charlie."
"Alasdair, who are you talking to?" Julianna peered to the right and then the left. "There's no one here but you and I." Read more
New Release: Frost Bitten by Kelley Armstrong
About the book:
Smart, sexy, supernatural—the men and women of the Otherworld live and love, fight and die, among us. Unseen and unsuspected, this realm of witches, ghosts, and werewolves is now threatened with exposure by a brutal series of bizarre murders that has left even the supernatural world baffled—and cold with terror….
Being the world's only female werewolf has its advantages, such as having her pick of the Otherworld's most desirable males. And Elena Michaels couldn't have picked a more dangerously sexy and undyingly loyal mate than Clayton Danvers. Now their bond will be put to the ultimate test as they follow a bloody trail of gruesome slayings deep into Alaska's frozen wilderness. Read more
New Release: Beneath the Darkening Moon by Keri Arthur
About the book:
Keri Arthur, the New York Times bestselling author of the Riley Jenson Guardian series, returns to the Ripple Creek werewolf reservation of Beneath a Rising Moon—where the past has come back with a vengeance to haunt a beautiful ranger.
Savannah Grant still harbors deep secrets and carries emotional scars from a love affair gone bad many years ago. She has tried to bury her heartbreak in her job as chief ranger of the Ripple Creek werewolf reservation. But now someone is murdering humans on her turf, and the pattern matches a series of deaths she witnessed a decade ago: the same year that she met—and lost—the love of her life. Read more
New Release: Stolen by Shiloh Walker
About the Book:
This thrilling and super sexy novel from bestselling romantic suspense author Shiloh Walker will appeal to fans of Allison Brennan and Linda Howard.
Shay Morgan has stayed hidden for a long time. Living a reclusive life in Earth's End, Alaska, she's as far away as she can get from the trauma of her childhood and the man who hurt her long ago. But terror takes over Shay's life yet again when an unknown stalker steals away the fragile peace she's built for herself—targeting not only her but the one man who's ever managed to get past the walls she's built around herself. Read more
Naughty & Nice a bundle of delicious delight for the holidays
On Sale now!
About the book:
'Tis the season for romance with three original holiday-themed novellas! Unwrap this festive eBook bundle and discover why these authors are quickly becoming the biggest names in the genre. Ruthie Knox tells a heartwarming contemporary story of first loves given the gift of a second chance; Molly O'Keefe releases the ghosts of Christmas past with a prequel to her novel Crazy Thing Called Love; and Stefanie Sloane weaves an irresistible Regency tale of fiery passion that burns deep on a cold winter's night. Read more
New Release: Iced by Karen Marie Moning
Have you bought your copy yet? On sale now!
About the book:
#1 New York Times bestselling author Karen Marie Moning picks up where Shadowfever leaves off with Iced, the first book in her hotly anticipated new urban paranormal trilogy set in the world of the blockbuster Fever series.
The year is 1 AWC—After the Wall Crash. The Fae are free and hunting us. It's a war zone out there, and no two days are alike. I'm Dani O'Malley, the chaos-filled streets of Dublin are my home, and there's no place I'd rather be. Read more
New Release: Forbidden by Jacquelyn Frank
About the book:
From New York Times bestselling author Jacquelyn Frank comes this first book in The World of the Nightwalkers—an exciting and sensual new spin-off series in which the Bodywalkers, an ancient race of the night, battles the evil forces who prey on them. Read more
New Release: The Recruit by Monica McCarty
About the book:
Scotland's King Robert the Bruce is retaking his kingdom from the invading English. To win, he'll need all the grit and courage of his elite band of warriors, the Highland Guard, men who fight without fear and love without limits. Read more
WINNERS ANNOUNCED Naughty & Nice Holiday Hop
To celebrate our new release, Naughty & Nice, (on sale 11/5) written by authors extraordinaire, Ruthie Knox, Molly O'Keefe & Stefanie Sloane, we're hopping! Make sure to visit each site to increase your chances to win!
Prizes - R@R is giving away (must be 18 or older to participate):
15 Net Galley Preview copy winners of Naughty & Nice +
5 ABOUT LAST NIGHT paper giveaways (US only) +
Grand Prize of $15 Gift Certificate to eRetailer of choice!!
Guest Post: De-Stressing in Autumn by Elisabeth Barrett + Giveaway!
Things have been crazy for me lately. Work, writing, kids, school projects, my own projects, birthdays, anniversaries…it's been a little nuts at the Barrett household over the past couple of months. Now, this isn't a complaint. I'm grateful for so many things (like the successful release of Blaze of Winter and my wedding anniversary, of course—Mr. B, are you reading this?), but my Google calendar (color-coded for each family member, natch) looks like a patchwork quilt, I've started to put little post-it notes up everywhere so I remember what I'm supposed to do when, and there have been times when I'm not sure whether I'm coming or going. I haven't forgotten any of the kids…yet…but there are plenty of other things I have forgotten (like the field trip forms—sorry!).
What's more, it's not just me. I feel like everyone has been feeling this way lately, and it's not even holiday season yet. When my friends and I get together, we mostly compare our crazy calendars, talk about our insane schedules and lament how busy we all are. Several friends have confided that they just want to "get away from it all." And here's the kicker: It doesn't seem to matter whether or not kids are in the picture.
I love autumn (hello, Deep Autumn Heat, anyone) and want to enjoy the season, so what's a gal to do? Read more