Friday Find: AFTER THE KISS in eBook, only 99 cents for a limited time!
In the first book of a delightful new series from Lauren Layne, the star columnist of Stiletto magazine will do anything for a story. Anything . . . except fall in love.
Julie Greene loves flings. Loves steamy first dates, sizzling first kisses, and every now and then, that first sexy romp between the sheets. Comfy pants, sleepy Sundays, movie nights on the couch? Shudder. But when Julie gets assigned the hardest story of her career—a first-person account of that magical shift between dating and "I do"—she'll need a man brave enough to give a total commitment-phobe a chance at more.
Normally, Mitchell Forbes would be exactly that man. A devastatingly hot workaholic who tends to stay in relationships for far too long, he should be the perfect subject for Julie's "research." But what Julie doesn't know is that Mitchell is looking to cut loose for once in his life. And the leggy journalist notorious for avoiding love is exactly the type of no-strings fling he's looking for. In other words, Mitchell is the polar opposite of what Julie needs right now. And, at the same time, he's exactly what she wants.
Buy your copy HERE
November New Releases
Here's what's on sale this month from Random House Romance.

Heating Up the Holidays by Lisa Renee Jones, Mary Ann Rivers and Serena Bell (10/28/2013)

As leftover turkey and stuffing give way to stockings and little black dresses, this tantalizingly sexy eBook bundle offers up holiday-themed novellas from a trio of beloved romance authors. Lisa Renee Jones gives a dedicated reporter and a powerful businessman a chance to count their Thanksgiving blessings in Play with Me; Mary Ann Rivers presents Snowfall, the story of a woman who confronts a life-changing event—hopefully with a special man by her side—just in time for Christmas; and in Serena Bell's After Midnight, an explosive New Year's kiss leaves two strangers wondering whether they'll ever see each other again.
Special Deal .99: Empty Net by Toni Aleo just 99 cents, FREE Snippet Happy #HumpDay
It's true, for a short time only EMPTY NET is just .99 - Are you an Assassins fan? Anxious for a sneak peak into BLUE LINES, Toni's next release 12/9/13?
Brush up on your Assassins storyline to prepare you for Piper's story. And let me just say, it's soooooooooooooooooo romantic! *sigh*
Enjoy this FREE Snippet of Empty Net – and buy a copy for yourself, just .99:
This book is for anyone who needs that reassurance that your Happily Ever After is out there.
It will happen.
Don't give up.
Chapter 1
It figured that Audrey Parker would get dumped the day of her sister's bachelorette party.
It was just her luck.
As Audrey stood outside of Wanna B's bar with her cell phone to her ear, she couldn't help but think how the day had started off so perfectly. She had spent the morning in bed with her boyfriend. Then she went for a day of pampering with her beautiful sister, Fallon, and all of Fallon's friends. It was a wonderful afternoon and Audrey knew that tonight was going to be even better.
That was until the fireworks began. Read more
On sale today – Wild Child by Molly O'Keefe (I just adore the title)
Wild Child is perfect for readers of Susan Elizabeth Phillips and Rachel Gibson, this sizzling romance tells the story of a sexy small-town mayor and a notorious "bad girl," who discover that home really is where the heart is.
Read more
WEEKLY GIVEAWAY: Enter to win a copy of SHADOW WOMAN!
This week we're giving away 10 copies of Shadow Woman by Linda Howard, a thrilling and sensual new novel of romance, suspense, intrigue . . . and memories that can kill.
As always, you can head over to Romance at Random's Giveaway Tab, for any giveaway details you might need, and we'll remind you every day during this week to enter via Facebook and on Twitter.
Follow us now so you won't miss out! Read more
What Makes Tudors Sexy? by Laura Andersen
Romance readers like you were huge supporters of Laura Andersen's The Boleyn King. Now, Andersen returns to the page with the second book in her captivating and sumptuous series with The Boleyn Deceit. Read further to see what Laura has to say about the never-ending popularity of The Tudors!
Erotic Wednesday Read – Full Exposure by Tracy Wolff – #Free Snippet

In Tracy Wolff's sizzling novel of erotic tension—perfect for fans of Sylvia Day, E. L. James, and J. Kenner—sex and suspense steam up the sultry bayou.
Desperate to leave a traumatic past behind, photographer Serena Macafee prefers sex with no strings attached—no commitment, just pure pleasure. Her new subject, sculptor Kevin Riley, seems like the perfect man to fulfill her hottest fantasies. And where better than the torrid wetlands of Baton Rouge, where Kevin works—and plays? But as their sessions heat up, so do Serena's feelings for Kevin.
As she opens herself up to emotions she never wanted, Serena leaves herself vulnerable to everything she thought she'd escaped. As her guard breaks down, her fears are aroused. Something has followed her to the sweltering southern bayou, exposing her to the twisted fantasies of someone in the shadows—and to dangers beyond her wildest dreams. See below for the Free Read! Read more
How Rhett Butler Inspired My Hero By Ava Miles
Hi there. I'm Ava Miles, and perhaps it's no accident that I ended up becoming a contemporary romance writer since I love romantic movies. Thanks to Sue for hosting me today so I can talk about one of my favorite movie heroes and how he inspired one of my own.
So, I know people have either a love or hate relationship with Gone With The Wind, but I definitely am in the love category. I love movies. Well, let me qualify. Good movies. Let me show you how much. I am a huge old movie fan. I host a monthly Old Movie Group with writers Diane Gaston, J. Keely Thrall, and Julie Halperson where we analyze the movie from a story perspective while also eating fabulous food (but I digress).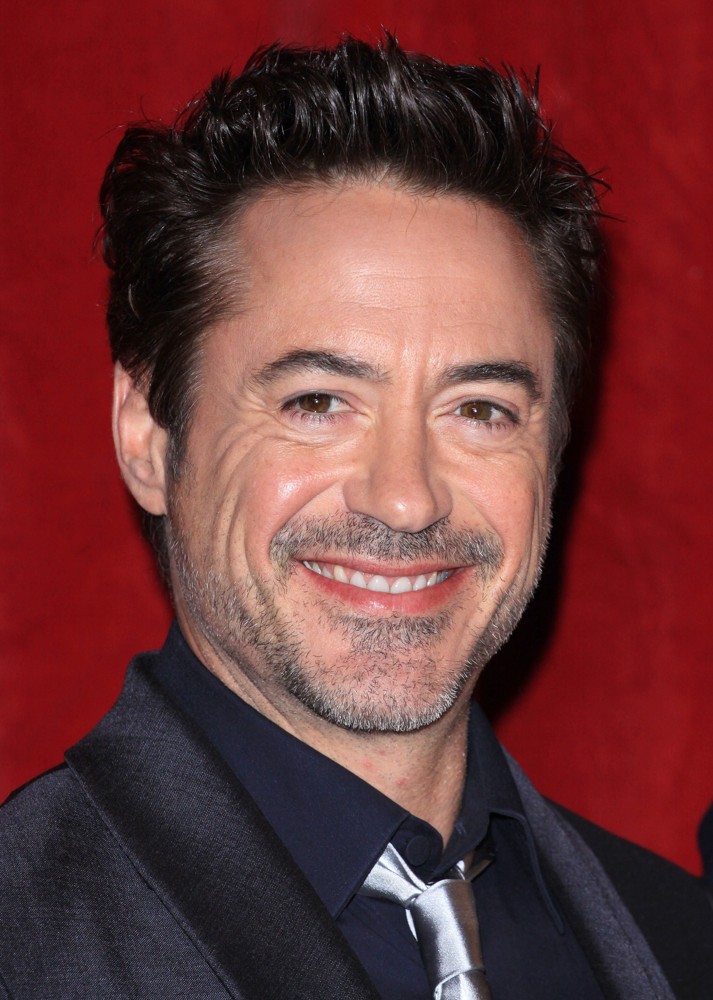 I also host an Oscar party every year where people dress like it's the red carpet. Fun times. Oh, and my brother works in Hollywood, so I get to hear all of the behind-the-scenes stories on the pictures he works on (like one with Robert Downey Jr., but I'll let you guess which one). Read more
My Amish Reality: A Kinder, Gentler World
When people learn that I write Amish inspirational romances, their first response is: "Like those reality shows on television?" Not quite. Have you ever see a reality show about the Amish that is either inspirational or romantic? Exactly.
Since authenticity is important to me, I find it surprising that Amish society, which does not allow photography, is now featured in high-def. One of the basic rules of Amish life is that Plain folk avoid being photographed, following the Bible's disapproval of "graven images." So how do Amish people have starring roles in these shows? I can't explain the adults, but most of the young people on the shows – ages sixteen to twenty-two – are in their rumspringa, and are not yet bound by the rules of the church. Rumspringa is a period during which Amish parents traditionally look the other way while their kids get a little crazy in search of an Amish mate. The theory is that they'll sew their wild oats, fall in love, and then become members of the church. Most Amish youth return to the fold, though a few make their way in the outside world.
When producer Jon Kroll began filming Amish in the City in 2004, there was an outcry that engaged a few members of Congress, who claimed that the show was disrespectful to the Amish. A summer hit, the show put urban, non-Amish youth together with Amish teens who were on the fence about joining their church. Kroll is proud of the show, which he believes revealed the Amish teens to be kind and considerate, in contrast to the rude, obnoxious English youth in the cast.
Watching the train wreck of Plain folk thrown into a world lacking in moral scruples can be an unsettling experience. Instead, I retreat to the Lancaster County town of Halfway, an animated, civil (if fictitious) world where Amish and English come together to help each other solve problems, find a sense of belonging, cherish family and make the world a better place. Of course, every book needs conflict, and the characters in my October release, A Simple Faith, are faced with a terrible tragedy as the van they are traveling in is involved in a deadly collision. Lives are changed by this sad event, and yet the people of Halfway provide the loving, respectful support that we all need to turn tragedy to transformation.
So, no, my books are not like those reality shows. I prefer to slip away to a kinder, gentler reality of Elsie, Ruben, Rachel and James in Halfway, Pennsylvania. The clip-clop of horses' hooves, the smell of baking pie and the kindness of strangers – that's my Amish reality.
Preorder A Simple Faith here.
Rosalind Lauer is the author of A Simple Winter, A Simple Spring, A Simple Autumn, A Simple Faith, and the novella A Simple Crossroads. She grew up in a large family in Maryland and began visiting Lancaster County's Amish community as a child. Lauer attended Wagner College in New York City and worked as an editor for Simon & Schuster and Harlequin Books. She now lives with her family in Oregon, where she writes in the shade of some towering two-hundred-year-old Douglas fir trees.
Snippet – Love the One You're With by Lauren Layne – Grace's story, Chapter One, #FREE
Chapter One (Grace's Story)
In hindsight, she should have taken the subway.
But today was the launch of the new and improved Grace. Or Grace 2.0, as she'd begun thinking of her improved self. And Grace 2.0's shoe choice really wasn't suited for the New York subway system. Between the grates and the stairs and the roaches, Grace Brighton's four-inch Jimmy Choos would be lucky to even make it to the office. And that whole wear-comfy-shoes-now-and-change-later just wasn't Grace 1.0 or 2.0's MO.
Then of course, there was the hassle of rush hour to contend with, not to mention . . .
Oh, who was she kidding?
The Brightons of Scarsdale, New York, didn't do subways.
In fact, Grace's mother would probably faint if she knew her only daughter was about to slide her pencil-skirted butt into a cab instead of a sleek black town car.
But her mother wasn't here.
And neither was her mother's personal driver.
So. A cab it would be.
As Grace exited the elevator in the high-rise apartment building she'd moved into just a month before, she wondered if she looked different now that 2.0 was all riding her ass with the rah-rah girl-power routine.
Read more
Emily March is hitting the road!
MIRACLE ROAD, that is.
Emily March's newest novel, Miracle Road, is coming this November, and if you're lucky enough to live in any of the cities below, the author could be stopping by your town! Click on the little red car below to learn more.
Read more
On sale now – New Release from Megan Frampton, What Not to Bare
What Not to Bare is out today, and I am so excited to share Charlotte and David's story with everyone. In writing this book, I challenged myself not to make it a 'do or die' story–in some of my previous books, the heroine, in particular, has had to marry someone or find some way to secure her future–or else.

Charlotte doesn't have to worry about that. She is financially independent, she knows she could eventually persuade her parents to let her do what she wants, and she already knows her own mind. She just wants love, and she won't compromise herself for something that isn't what she truly deserves. Read more
New Release! On sale today, Mistletoe & Magic by Katie Rose
Mistletoe & Magic on sale today! Just .99
In Katie Rose's delightful eBook original novella set in Victorian New York City, a remarkable woman with the gift of second sight must learn to trust her visions while following her heart.
Mistletoe Blog – By Katie Rose
Penelope Appleton was the most beautiful of the Appleton sisters, and she possessed a secret. While Winifred and Jennifer had posed as spiritualists, pretending to contact the dead and read fortunes, Penelope truly could see the future. Read more
WInner Announced! #ReleaseDay for Accidental Cowgirl + $15 EGC giveaway!
So Accidental Cowgirl comes out today, and this is all kinds of awesome. It's awesome for me because maybe now I can stop chomping my fingernails in anticipation. It's awesome for you because you finally get to meet Decker, and this is a Very Good Thing.
Because Decker is, well, perfect is a strong word, but we'll go with it because, well, he just is. And I'm not just saying that because I created him from scratch, I swear. He's oh-so-hot in those jeans and that Stetson. He walks with confidence, rides with just enough swagger, loves with just enough … well … you'll have to read to find that out. His eyes can turn a city girl into mush, and his hands? Read more
Friday Find: IN BED WITH A HIGHLANDER in eBook, only $1.99 for a limited time!
Maya Banks, the New York Times bestselling author of erotic romance, romantic suspense, and contemporary romance, has captivated readers with her steamy Scottish historical novels, perfect for fans of Julie Garwood. In Bed with a Highlander is the start of a beguiling trilogy featuring three unforgettable brothers risking everything to save their clan and their legacy—and to surrender their hearts to love.
Ewan McCabe, the eldest, is a warrior determined to vanquish his enemy. Now, with the time ripe for battle, his men are ready and Ewan is poised to take back what is his—until a blue-eyed, raven-haired temptress is thrust upon him. Mairin may be the salvation of Ewan's clan, but for a man who dreams only of revenge, matters of the heart are strange territory to conquer.
The illegitimate daughter of the king, Mairin possesses prized property that has made her a pawn—and wary of love. Her worst fears are realized when she is rescued from peril only to be forced into marriage by her charismatic and commanding savior, Ewan McCabe. But her attraction to her ruggedly powerful new husband makes her crave his surprisingly tender touch; her body comes alive under his sensual mastery. And as war draws near, Mairin's strength, spirit, and passion challenge Ewan to conquer his demons—and embrace a love that means more than revenge and land.
Buy your copy HERE
STARRY NIGHT by Debbie Macomber: On Sale tomorrow!
'Tis the season for romance, second chances, and Christmas cheer with this new novel from #1 New York Times bestselling author Debbie Macomber.
Read more
Debbie Macomber's Cedar Cove gets another season!
Have you been watching Debbie Macomber's Cedar Cove on the Hallmark Channel? Good news for all the die-hard fans out there–the show has just been renewed for it's second season!
In the show, Andie McDowell plays Judge Olivia Lockhart, a character who appears in much of the Cedar Cove book series. Cedar Cove is the Hallmark Channel's first original primetime series and it has been tremendously successful so far–even making Hallmark the #1-rated cable television network on Saturday nights in the 8-9 time slot!
The new season will air next summer, which give you plenty of time to read the books! Don't forget to check out Debbie's newest novel set in Cedar Cove: The Inn at Rose Harbor.
Watch the trailer for the show below:
Learn about the new Burnside series from Mary Ann Rivers
As part of today's cover reveal of LIVE by Mary Ann Rivers, we invite you to visit some of our friends for exclusive peeks into the brand new world that Mary Ann Rivers has created around the Burnside family!
Look inside the Burnside series: LIVE, LAUGH, and LOVE at Smexy Books…
Lean more about the heroine of LIVE, Destiny, at Fiction Vixen…
Meet LIVE's hero, Hefin, at Harlequin Junkie…
And get your first taste of LIVE's romance with an exclusive excerpt at The Book Vixen!
B&N Bookseller Picks: October
Barnes & Noble buyer Jules Herbert is a driving force behind the excellent selection in Barnes & Noble's romance section. Here's his list of recommendations for the month of October:
Read more
#WildWednesday weekly snippet from Molly O'Keefe's Wild Child
Happy Hump Day! Nothing to help you get through the week like a snippet from favorite author Molly O'Keefe – enjoy!
So, there's a scene in Wild Child that has already gotten some attention from reviewers for it's heat. And while Wild Child is hotter than anything else I've written and I intended it to be – The Bathtub Scene managed to surprise even me. As I was writing it! So, for this #wildwednesday I give you the lead up to the THE BATHTUB SCENE… Jackson and Monica have had a big heart to heart and Monica had explained some of her baggage to him, all of her reasons for not being able to be in any kind of relationship with him and he responds by drawing her a bath. Read more
Snag CLAIMED in eBook, only 99 cents for a limited time!
"Claimed sucked me in! Stacey Kennedy weaves together the intense BDSM lifestyle with the soft touch of a sweeter, more traditional love story in a novel with an engaging heroine at its heart."
—J. Kenner, New York Times bestselling author of Release Me
A novel of erotic discovery and forbidden desire that goes beyond Fifty Shades of Grey.
Presley Flynn is ripe to experience her secret fantasies . . . and Dmitri Pratt wants nothing more than to fulfill them. Once inside the elite Club Sin in Las Vegas, Presley is nervous but excited—and determined to surrender to her every desire. Dmitri is her Master, and his touch is like fire. With each careful, calculated caress, he unleashes her wildest inhibitions, giving her unimagined pleasure.
Presley is different than the other submissives Dmitri has mastered. The BDSM lifestyle is new to her, and so are the games they play at Club Sin. From the start, Presley stirs emotions in Dmitri far beyond the raw purity between a dom and the perfect sub. For the ecstasy they share goes beyond the dungeon, igniting a passion that claims the very depths of the heart.
Buy your copy HERE
Guest Post: With a Little Help from my Friends by Maggie McGinnis
We're only twelve (12! Yippee!) days away from the official release of Accidental Cowgirl, and I have to be honest.
My secondary characters are a little jealous about all the attention Kyla and Decker are getting. Maybe a lot jealous. Jess and Hayley claim they're the whole reason this story even started, what with them tricking Kyla into this dude ranch vacation, and they think they deserve a little shout-out. Since they're sort of right (and since I really need them to cooperate for the next two books), I thought I'd give them the attention for today.
Read more
COVER REVEAL: Blossom Street Brides by Debbie Macomber
We are in love with the cover for Debbie Macomber's upcoming novel, Blossom Street Brides, a story about three very different women whose lives intersect in unexpected ways.
What do you think of the cover, and are you as excited to read the next Blossom Street novel as we are?
Read more
The Barbie Evolution . . . by Molly O'Keefe
Look for Molly's Blog Hop coming soon — win FREE books – mark your calendars!!
Here's Molly!
MO: When my daughter was born two and a half years after my son, she was born into a world of robots and fire trucks. And because she was the second child and the second child is always slighted (I say this with authority as a second child who was slighted and as a mom who has slighted her second child) this didn't change until she was three. Read more
What Does Romance Matter? by Kat Martin + Giveaway!
Why does the romance genre dominate book sales? It's a question that dozens of people have tried to answer. On Valentine's Day, article after article attempts to explore the concept. Non-fiction books are written about it, essays are printed. Internet sites Chat about it.
The truth is there is no single answer. Read more
WEEKLY GIVEAWAY: Enter to win a copy of THE WISHING THREAD!
This week we're giving away 10 copies of THE WISHING THREAD by Lisa Van Allen, an enchanting novel about the bonds between sisters, the indelible pull of the past, and the transformational power of love!
As always, you can head over to Romance at Random's Giveaway Tab, for any giveaway details you might need, and we'll remind you every day during this week to enter via Facebook and on Twitter.
Follow us now so you won't miss out! Read more
Friday Find: THE BOLEYN KING in eBook, only $1.99 for a limited time!
Perfect for fans of Philippa Gregory, Alison Weir, and Showtime's The Tudors, The Boleyn Kingis the first book in an enthralling trilogy that dares to imagine: What if Anne Boleyn had actually given Henry VIII a son who grew up to be king?
 
Just seventeen years old, Henry IX, known as William, is a king bound by the restraints of the regency yet anxious to prove himself. With the French threatening battle and the Catholics sowing the seeds of rebellion at home, William trusts only three people: his older sister Elizabeth; his best friend and loyal counselor, Dominic; and Minuette, a young orphan raised as a royal ward by William's mother, Anne Boleyn.
Against a tide of secrets, betrayal, and murder, William finds himself fighting for the very soul of his kingdom. Then, when he and Dominic both fall in love with Minuette, romantic obsession looms over a new generation of Tudors. One among them will pay the price for a king's desire, as a shocking twist of fate changes England's fortunes forever.
Buy your copy HERE
#NewRelease, don't miss THE ARRANGEMENT by Mary Balogh
On sale now!
NEW YORK TIMES BESTSELLER
A mesmerizing story of passionate awakening and redemption, Mary Balogh's new novel unites a war hero consigned to darkness with a remarkable woman who finds her own salvation by showing him the light of love. Read more
WEEKLY GIVEAWAY: Enter to win a copy of STARRY NIGHTS!
This week we're giving away 10 copies of STARRY NIGHT by Debbie Macomber, a romantic Christmas story of finding happiness in the most surprising places. Winners will be emailed this Friday, so enter to win below!
As always, you can head over to Romance at Random's Giveaway Tab, for any giveaway details you might need, and we'll remind you every day during this week to enter via Facebook and on Twitter.
Follow us now so you won't miss out! Read more
Flirt University – New Adult Paranormal Studies with Lori Adams with #giveaway
Dear Student:
On the schedule for today is Intro to High Spirits 101, a class from our Paranormal Studies track, featuring Professor Lori Adams. Lori's debut paranormal New Adult title, Forbidden: The Soulkeepers will be available from Random House Flirt in January 2014.
After you attend your lecture, don't forget your homework—enter to win our Rafflecopter giveaway and comment on the blog post for another chance to win more prizes! Details after the lecture. Read more