Now just .99 – Limited Time only – Book Review: Play with Me by Lisa Renee Jones **Spoiler Alert
May Contain Spoilers
Review by Julie at Manga Maniac Cafe:
I haven't read anything by Lisa Renee Jones before, so I was eager to start Play with Me. From the first sentence I was sucked into the story. I loved Kali's voice. She's a no nonsense young woman who knows what she wants, and she's not afraid to work to achieve her goals. After suffering a major setback in her plan to reboot her life, she takes a temporary position as Damion's personal assistant. She quickly discovers that he's a beast to work for. An attractive beast, but a beast none the less! Relying on a strong sense of self, though, she quickly lets him know she won't let him push her around.

Read more
Keeper's Book Review: Loving the Earl by Sharon Cullen ~ "I found myself wishing the book would never stop."
Loving the Earl picks out all the best parts out of every historical romance and puts it all together into this one amazing book.
There's the hot rogue who hides under an unsocial mask, the beautiful, bold woman trying to live her life after an abusive marriage, a brother who hires afore-mentioned rogue to protect his sister, mysterious letters, stolen luggage, false companions, sex (uhhhh….), highwaymen, gamblers, and a very happy ending. Besides, the guy on the cover does look pretty hot himself. Read more
Book Review: Yours to Keep by Serena Bell – "A heart-felt and genuine story"

A heart-felt and genuine story. Really captivating storyline and an interesting show of cultural diversity and parallel. Aside from the fact that it was a truly great, hot, juicy love story, of course!!!!
Very well done, the way the background contexts for both main characters were slowly laid out through the story, rather than all piled up in the beginning. I love when writers let us get to know the characters the way we would in real life………little by litte, as circumstances dictate, in a purely natural flow. That's what Serena Bell did here with both Ana and Ethan. No big information sheets thrown at us at the beginning, just a progressive 'getting to know' process…….wonderfully done!!
Read more
Book Review: Loving the Earl by Sharon Cullin — Amy gives 5 Stars
Loving the Earl is book two in her series starring Claire whom we met in The Notorious Lady Anne.
After the death of her physically and emotionally abusive husband, Claire Hartford is ready for an adventure. She is headed to Italy to find herself an Italian lover. Trying to get out from under the careful watch of her brother, she schedules her departure on a ship not in his fleet. Unfortunately for her, Claire's brother has found out and instead of stopping her, he has sent his best friend to keep an eye on her. Read more
Book Review: Yours to Keep by Serena Bell, reviewed by Mia's Point of View
Yours to Keep is such a wonderful sweet story!It's probably one of the sweetest stories I have ever read!!
It's a true romance! Read more
#BookReview: 5 Stars from The Reader's Den – Isn't She Lovely by Lauren Layne
5 Star review – thanks to Rachel at The Readers Den – Isn't She Lovely on sale soon – 10/28

Isn't She Lovely
was a classic romance of opposites attract; a story that was just pure unadulterated enjoyment! Filled with snarky banter providing entertaining push and pull, I was smiling, laughing and swooning throughout! *sigh* I just love it when a story leaves me happy and satisfied!
Read more
#Book Review – Mistletoe & Magic, First Page to the Last reviews – 4.5 bookmarks!
I haven't read the first two books in the series, but that didn't keep me from enjoying this one. Penelope is the pretty sister in the trio. The other two have married well and now it's her debut. She looks like a Christmas angel, and she's sweet, too. Read more
#Book Review of Accidental Cowgirl, Romancing the Book strongly recommends
Aubrey's Review: I adore books about cowboys. I do not know if it is because I'm a city girl longing to live out in the country or what. I really liked this novel. It was super sweet and the characters had depth and dimension. I could really relate to Kyla in that I hope to find my forever love in a cowboy or farmer. Kyla comes to Montana with a bunch of baggage. She is scared of life in a way after trusting her ex-fiancé who ended up being a con artist. Her best friends take her on vacation in the hopes that she can leave her past behind her and move on. Little does she know that she fall in love with Montana, Ma and Decker. Read more
#Book Review What Not to Bare – Love Saves the World reveals all
Lady Charlotte Jepstow dresses not to impress but to stupefy: mixing colors and patterns and embellishments with such exuberance that leaves her mother moaning, her lady's maid lamenting her professional reputation — and leaving Lord David Marchston (newly-arrived from India) speechless: a rare feat considering he is a diplomat.
Lord David Marchston had been asked to return to England to escape the scandal of his indiscretion there. It grates at David to be in England, where he isn't "Lord David the diplomat" but "Lord David, the incredibly handsome younger brother to a marquess". He longs to return to India where he is useful, where he is more than just his pretty face. But, first, he must fulfill a mission: court Lady Charlotte. What he initially viewed as a chore becomes a pleasure as he gets to know the most charming, most interesting, most unusual woman he has ever met in his life. Read more
#BookReview – Ivy Secrets by Jean Stone – The Examiner gives the full scoop!
ON sale now – Ivy Secrets by Jean Stone is a dramatic, suspenseful novel that weaves together the lives of three young women with a closely guarded secret that puts a teenage girl in jeopardy. Here's what The Examiner had to say – enjoy!!
Sometimes book reviews zero-in on one aspect of a book which is most prominent to the reader. Ivy Secrets by Jean Stone is one book in which the reader can do just that.

Ivy Secrets by Jean Stone is about three women who met at a New England college and are from different backgrounds; Charlie – the poor girl from the other side of the tracks, Tess – the artist with an inferiority complex, and Marina – the beautiful princess from the small country of Novokia who wishes for an ordinary life. The book follows these three friends who during college and into their adult lives kept a closely guarded secret. However, fifteen years later they reunite as the truth behind their secret began to unravel. Read more
#BookReview – The Chiq Blog reviews Isn't She Lovely by Lauren Layne – 5 stars
Isn't She Lovely by Lauren Layne 5 Star review from The Chiq Blog
Wow, wow, wowie, wow…
This book is flipping FANTASTIC! I loved absolutely everything about the characters, storyline, setting, just… Everything!
I seriously LOL'd through most of it, and swooned through half of it. Ethan and Stephanie were pure perfection, and I'm going to make a point now to look for and read Lauren Layne's other books!
I cannot gush any more about how much I LOVED LOVED LOVED this book!
Now that's an honest review – thanks Chiq! Read more
Fresh Fiction Reviews, Slow Summer Burn by Elisabeth Barrett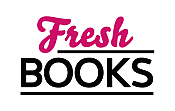 Reviewed by Clare O'Beara
This book in the Star Harbor series brought back some of the characters I'd got to know in Blaze of Winter featuring this Cape Cod town. Theo Grayson, a writer, is collecting an award, and his family are thrilled. Cameron Stahl, who runs a boutique here and another back in Boston, comes to the ceremony but can't relax, thinking of her demanding schedule. Val Grayson, Theo's brother, spots her alone and persuades her to dance. Maybe life should have some fun in it. Read more
Fresh Fiction Reviews, Tempting a Devil by Samantha Kane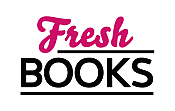 Reviewed by Clare O'Beara
In 1818 Roger Templeton is required to save a lady from amorous advances in a garden during a party. The lady thinks he might make a better suitor, but when he realises who she is he's against the idea. This is Harriet Stanley, who used to be a mischievous, idolising little girl when they played together years ago. She was married off to a wealthy old man and never entered Society, and now her husband's dead, she's considering remarriage, or an affair. Read more
#BookReview – Accidental Cowgirl by Maggie McGinnis
5 STAR Review by Argutle, CHILL REVIEWS:
Kyla doesn't know if she can ever trust a guy again. I mean the one she was supposed to live with the rest of her life ended up being married already and set her up to go to jail. Her friends try to take her mind off of all the crap she's been living with for the past year and take her on vacation, to a dude ranch. At first she has no clue what possessed them to bring her to a ranch in Montana, but slowly she starts relaxing and realizes that she could easily stay there forever. Read more
Book#Review from Abigail Books Addiction – After the Kiss by Lauren Layne
Review by Abigail:
I could not stop reading this story from the first page. These characters are so lovable and relate able that many reader can connect to. Julie is the Dater Queen. She is the perfect girl to have if you are looking for no commitment. However, everything changes when her boss tells her to do an article on relationship. She decides to pursuit Mitchell because he seem the "boring" type. But Mitchell is looking for a change since he made a bet on not being in an relationship. Mitchell and Julie are totally opposite but are totally perfect for each other. They truly begin to fall in love with each other that it freaks them out at first. They try to out each other that they both realize they want more from each other. Julie finally realize she does not want to be the short-term girl. She wants love. Read more
#BookReview: Falling for the Backup by Toni Aleo IS "…extremely cute and sexy!" ~Under the Covers
"…extremely cute and sexy!" ~Under the Covers
Jordan Ryan was the star goalie of the Assassins until an injury put him out of commission. After his recovery, he's come back to the team only to be on the bench at every game. He feel he still has many good years of play in him but with the new star goalie working out so well for the Assassins, he sees he will never get any ice time if he stays with the team. Read more
#BookReview: Flirting with Disaster, "I can always count on Knox's books"
Knox's ability to infuse her writing with such humor and heart is what makes it so appealing to readers. I can always count on Knox to make me smile with one of her books. ~ Under the Covers
FLIRTING WITH DISASTER is the third book in the Camelot series and is by far my favorite of them so far. Who knew that a stuttering hacker hero would be the key to my heart? Read more
#BookReview: "Claimed has the right amount of sexy …" ~ Under the Covers
"Claimed has the right amount of sexy, pushed me far to my soft limits without getting close to my hard limits…" ~ Under the Covers
As I read this book, I kept thinking of my friends *cough* cobloggers *cough* who are avid readers of BDSM and Erotic romance novels and I can't help but wonder if any of them are closet subs or dom. Presley, the heroine of this book differs from them by a whole lot of balls. Read more
#BookReview – Tempting a Devil – 'This series is not your ordinary Regency Romance'
"This series is not your ordinary Regency Romance, these books are sizzling and provocative." ~ Under the Covers
Having read Samantha Kane's THE DEVIL'S THIEF at the end of 2012, I was so eager to to read the second book in her series TEMPTING A DEVIL. This series is not your ordinary Regency Romance, these books are sizzling and provocative. Read more
#BookReview – The Story Guy – 'made me want to read more from this author.'
"THE STORY GUY is a powerful story that made me want to read more from this author." ~ Under the Covers
A LOT of people have been raving about this book so on a night when insomnia had its grips in me, I decided to pick this book up on a whim. Upon starting I knew there was something unique about this novella right away. Read more
#BookReview: My Master Dmitri – 5 Star review, have you been Claimed?
I received a copy of this book in exchange for an honest review.
Have you ever read a book that kept you up all night? That by the time you finished it you realized that not only hadn't you gotten much sleep but you were so wrapped up and absorbed in the story that you forgot to eat? Been so captivated that you want to grab every person you see and shove the book in their face until they've read it too? Let Master Dmitri welcome you to Club Sin in Claimed. This book rocked me in ways I didn't know a book could.
I haven't really delved much into the world of BDSM erotica. I've read books with traces of it, and some of my favorite fictional men have always been very alpha male bordering on dom-like behavior. Read more
#FridayReads .99 – Arrested by Love + Under the Covers Reviews!!
"All three short stories are delightfully erotic and quick reads." ~ Under the Covers
Arrested By Love is compilations of three books from Ms. DePaul's previous pseudonym, Ava Meyers. All three short stories are delightfully erotic and quick reads. Read more
Book Review – Forever by Jacquelyn Frank
Review by: Stephanie at Paranormal Haven
Two powerful souls now share the body of Jackson Waverly. On the brink of death, Jackson allowed the soul of Egyptian pharaoh Menes to be reborn into his body so that he may lead his Bodywalkers in their fight against evil. Menes wants his queen at his side and believes the fiery Marissa Anderson will be the perfect host and partner to Hatshepsut. The attraction between Jackson and Marissa is undeniably electric but for Menes' mate to join him, Marissa will have to give up everything, including her life. Read more
The Bawdy Book Blog Loved this book – A Most Scandalous Proposal
Review by The Bawdy Book Blog – thanks for an honest review!
After watching her beloved sister Sophia pine over the ton's Golden Boy for years, Miss Julia St. Claire has foresworn love and put herself firmly on the shelf. Unfortunately, her social-climbing mother and debt-ridden father have other ideas, and jump at the chance to marry Julia off to the newly-named Earl of Clivesden…the man of Sophia's dreams. Read more
#Sneak Peek & Fresh Fiction Reviews: "One look and she knew he is going to be trouble"
Fresh Fiction's Annetta Sweetko reviews Ruthie Knox, ALONG CAME TROULBE – the second book in the Camelot series following HOW TO MISBEHAVE – enjoy!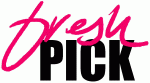 March 19, 2013
ALONG CAME TROUBLE is set in the fictional little town of Camelot in Ohio. Where everyone knows everyone and things are safe and quiet. At least they once were.
Caleb Clark has a job to do and no one is going to stop him from protecting two women from the paparazzi that are hounding them. The one woman is Carly, the woman who was photographed with singing star Jamie Callahan, and Callahan's sister Ellen who happens to also be Carly's neighbor.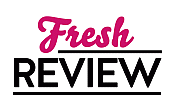 Read more
The Book Nympho rates CRAZY THING CALLED LOVE as Awesome!
Dallas TV morning show host Madelyn Cornish is poised, perfect, and unflappable, from her glossy smile to her sleek professionalism. No one knows that her iron will guards a shattered heart and memories of a man she's determined to lock out. Until that man shows up at a morning meeting like a bad dream: Billy Wilkins, sexy hockey superstar in a tailspin—still skating, still fighting, and still her ex-husband. Read more
An honest review from Shari @DelightedReader
Thanks Shari for this honest review! HOW TO MISBEHAVE launches the Camelot series & is on sale today! Check back for more about ALONG CAME TROUBLE (3/11) and FLIRTING WITH DISASTER (6/10)
How to Misbehave by Ruthie Knox
Genre: Contemporary (1999) Romance
Series: Camelot, book #1
Sometimes I wish I could peek into Ruthie's mind to see all the ideas she has for novels! Oh, the fun I would have just reading her mind I think!
How to Misbehave is a short romance novel that is a prequel to Along Came Trouble, a full length novel, in the Camelot series about three siblings. You do not have to have read this book before Along Came Trouble, but why wouldn't you? It is a delightful book full of heat that will melt you in the dark on a rainy day! Read more
Review: Harlequin Junkies loves The Devil's Thief by Samantha Kane + Giveaway!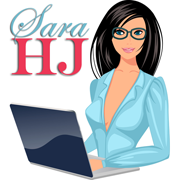 Sara says: The Devil's Thief by Samantha Kane is an highly amusing, delightfully fanciful, erotically charged, regency romp, that will leave you breathless and longing to read the second installment in the Saint's Devil's series.
Following in her father's footsteps, Julianna Harte, desperate for money for her foundling house, sneaks in to her neighbor's house at night to steal a rare pearl. She is TDT met by an angry, naked man holding a gun on her. She is not prepared to be confronted by Alasdair Sharpe, nor is she prepared for the instant attraction that she feels towards him.
Alasdair while angry finds it amusing that this unknown woman has snuck in to his bedroom. He also finds that he is quite taken with the lady. He agrees that in exchange for a night of passion that he will give the lady his rare pearl.
After sharing an unforgettable encounter with Alasdair, Julianna does not trust him to relinquish the pearl to her, so she sneaks out with it while he is sleeping. When Alasdair awakes to find Julianna and the pearl missing he is furious and enlists the help of his close friends to help him to find out her identity so he can get his precious pearl back. In the meantime Julianna has sold the pearl to raise the money needed to pay the rent for her foundling house. Read more
Review: The Reluctant Countess by Wendy Vella + Giveaway!
Check out the reviews on Goodreads – readers are loving THE RELUCTANT COUNTESS – reviewer Farrah tells us about the story – enjoy! Wendy's book is on sale Monday — 1/14/2013 – comment to be eligible to win in our giveaway! Good luck!!
The Reluctant Countess: A Loveswept Historical Romance
Regal, poised, and elegant, Sophie, Countess of Monmouth, is everything that a highborn lady should be. But Sophie is hiding a past that is far from royal. When Patrick, Earl of Coulter, realizes that her story doesn't add up, he resolves to find out the truth of what Sophie and her sister-in-law are concealing. Although Sophie has every reason to avoid him, the handsome and charismatic Patrick awakens something wicked deep within her soul . . . a powerful need that Sophie must stifle in order to protect her place in society. Read more
Sneak – Chapter 1 Excerpt!! + Fresh Fiction reviews – How to Misbehave by Ruthie Knox
Fresh Fiction's Annetta Sweetko reviews the first book in Ruthie's Camelot series — enjoy!!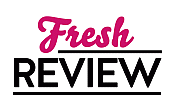 Amber Clark is the program director for Camelot Community Center. Part of her job is to open every morning and close at 5 p.m. Most of the time that works just fine, but today the construction foreman is still puttering away and she can't leave until he does. She isn't even sure what his real name is, she never talked to him before, mostly because she is afraid she would make a fool of herself by showing her silly crush. Also complicating things is the weather and when the siren gives the warning she is expecting. She and "Him" have to go down into the basement because the expected tornado is on its way. One big problem; good girls don't go to dark basements with strangers.
Tony Mazzara is good at construction but he isn't so good with the dark as the pretty program director will soon find out. But he has no choice and down into the basement they go. As the storm rages around them, the strangers became acquainted and when the lights go out and the panic sets in Tony is helped by Amber being there. Read more