Romance at Random Q&A: Joan Johnston and Laura Moore
An editor here at Romance at Random sat down with Joan Johnston (author of WYOMING BRIDE) and Laura Moore (author of ONCE TEMPTED) to talk writing, Westerns, and what it's like to be a romance author.
Read more
WEEKLY GIVEAWAY: Enter to win a copy of ONCE TEMPTED by Laura Moore!
This week we're giving away 10 copies of ONCE TEMPTED by Laura Moore , in which the heirs to a romantic ranch seize their legacy of love. Winners will be emailed this Friday, so enter to win below!
As always, you can head over to Romance at Random's Giveaway Tab, for any giveaway details you might need, and we'll remind you every day during this week to enter via Facebook and on Twitter.
Follow us now so you won't miss out! Read more
Researching Romance on a Ranch: Laura Moore Turns Cowgirl
I'm so pleased to be here with you to celebrate the release of Once Tempted, the first book in my new Silver Creek series! Thanks to the wonderful art department at Ballantine, Once Tempted has a cover you could stare at for hours on end. It shows my hero, Ward Knowles, a modern day cowboy-businessman. Ward isn't just tall, dark, and handsome. He can sit a cutting horse as easily as he can put together a business plan for Silver Creek Ranch.
Read more
Sneak Peek: RUNNING WILD by Linda Howard and Linda Jones
Love Cowboys? We've got just the thing for you. In book 1 of this steamy new contemporary Western romance series by two blockbuster authors, a cowboy and a woman on the run take a stand and fight for love.
Check out an exclusive excerpt below, and don't forget, today is your last chance to enter this week's giveaway!
RUNNING WILD by Linda Howard and Linda Jones
Trouble Me: A Rosewood Novel, by Laura Moore featuring the youngest & the wildest of the Radcliffe sisters
Do you like small town romance stories from authors like Robyn Carr, Linda Lael Miller, Debbie Macomber, and Susan Mallery? If so, try Laura Moore's Rosewood series. Trouble Me , the third book in the series, is on sale today- I know you'll love it! -SueG

TROUBLE ISN'T THE ONLY THING ON HER MIND.
The youngest and wildest of the Radcliffe sisters, Jade is the last to return home to her family's sprawling Virginia horse farm and its unsettling memories. She never planned on a night of passion with a stranger before starting her new life as a teacher and riding instructor—or the shock of recognizing the man who gave her so much pleasure standing right there in her classroom.
Officer Rob Cooper is stunned. Not only is the woman who rocked his world his daughter's second grade teacher, but she's the troubled teen whom he blames for his wife's death years ago. Worse, now that he sees her in the light of day, he wants her more than ever. Time has softened Jade's hard, rebellious edge—she's spirited, honest, and sexy to distraction. But will the feelings ignited in the heat of desire be enough to heal a past that needs forgiving?
I, for one, love small town contemporary romances, especially when the hero is wearing cowboy boots *wink* – Laura has been a favorite author of mine for years, and I think she could quickly become one of yours too. Who are some of your other favorite small town contemporary writers?
Order now | Visit LauraMooreBooks.com | Find Joan on Goodreads!
Read an exclusive excerpt of Texas Bride: An Original Bitter Creek Novel, by Joan Johnston
From Joan Johnston – check out her website to enter: To celebrate the release of TEXAS BRIDE, I'm offering a KINDLE FIRE to a reader, along with an autographed book in this month's book drawing on my website. So if you haven't signed up for the new drawing yet, please do so. To enter, you'll be asked to answer 3 questions about TEXAS BRIDE.
Good luck!
.
HE MAY BE HER ONLY HOPE.
SHE MAY BE HIS LAST CHANCE.
Not that Miranda Wentworth was much for romance but she never imagined becoming a mail-order bride. Now marriage to a stranger is her only hope of finding a home where she and her two younger brothers can escape the brutality of the Chicago orphanage where they live. With any luck, she can even start a family of her own, once the three of them are settled at Jacob Creed's Texas ranch. But Miranda has one gigantic concern: Her husband-to-be knows nothing about the brothers she's bringing along. What if he calls off the deal when he discovers the trick she's played on him?
Jake Creed is hanging on to his Texas ranch by his fingernails. His nemesis, Alexander Blackthorne, is determined to ruin him. Jake will never give up, but he's in desperate trouble. His wife died six months ago in childbirth, along with their stillborn son, and his two-year-old daughter needs a mother. The advertisement Jake wrote never mentioned his daughter—or the fact that he has no intention of consummating his marriage. He's determined never to subject another wife to the burden of pregnancy. But Jake doesn't count on finding his bride so desirable. He doesn't count on aching with need when she joins him in bed. And he never suspected his bride would have plans of her own to seduce him.
Please enjoy this excerpt of TEXAS BRIDE, on sale today!
TEXAS BRIDE by Joan Johnston, Excerpt
Order now | Visit JoanJohnston.com | Find Joan on Twitter!
C.H. Admirand – road to being published + Giveaway!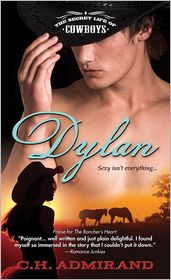 My journey to become published is a cross between the Beatles' song, The Long and Winding Road, and Robert Frost's poem, The Road Not Taken. Now add a couple of potholes, road blocks, and detours along the way and you have a small glimpse of my writing career.
I'd written a time travel romance but had no idea what to do next. A reply to the fan letter I'd written to Elaine Barbieri about her book, Tattered Silk, included a flyer to the 1995 NJRW Conference. I'd never attended a writer's conference before and although I was scared spitless, I talked it over with my family and they encouraged me to attend.
I joined RWA and NJRW and faithfully attended monthly meetings and conferences enabling me to grow as a writer, while I honed my craft and learned about the industry. Giving back to these groups was my pleasure. I served on the NJRW board as Treasurer for two years, judged contests, coordinated the golden leaf contest, served as PAN Liaison, and held various conference committee jobs including assistant conference chair, book fair chair, and editor/agent chair.
One of the twists in my journey included entering a contest announced at one of our monthly meetings. I stretched my wings, researched the Regency period, entered and won! My first short story, The Lady and The Rake, was published in 1999.
A road block in my career happened a year later when Amanda Harte announced that her publisher would be launching a new historical line. She encouraged us to have our manuscripts polished and ready to mail. I sent mine off and received my 100th rejection with a personal note, that if I'd agree to remove some of the religious references, they'd take another look.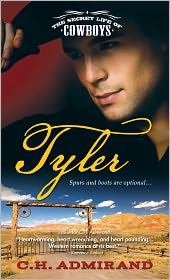 But the road block became a detour when my friends, Terri Brisbin and Terri Castoro, encouraged me to resubmit, reminding me of one of the most important lessons I'd learned: To be open to editorial comments. I followed the editor's suggestion, resubmitted, and received the call! My first book, The Marshal's Destiny was published in 2001.
Negotiating a hairpin turn, I agreed to support my friend, Tara Nina and her publisher, by going to a strip club during RT in Houston. At the height of my embarrassment I saw a cowboy on stage and asked myself why would a cowboy do that? To save the ranch! Which lead to the road not taken and a chance meeting with Deb Werksman at yet another NJRW Conference. She offered a contract for Tyler and my series: The Secret Life of Cowboys.
Another twist in the road occurred when my friend, Anne Elizabeth, encouraged me to query her agent, Eric Ruben. With Eric's guidance, my career is finally headed in the right direction. In 2012 look for Dylan, Jesse, and my new Small Town USA series: Welcome to Purity!
My friends totally rock! ****author lives on East coast & might be slow to respond after recent weather activity due to Irene — but, she will respond! stay tuned . . .
GIVEAWAY! Signed copy of TYLER to a lucky commenter today!
&
Remember 5 winners are chosen weekly on Romance At Random, winners announced Sunday – Good Luck!
To find out more about my books, please stop by www.chadmirand.com , www.facebook.com/CHAdmirand , www.twitter.com/CHAdmirand .