Fresh Fiction Reviews, Slow Summer Burn by Elisabeth Barrett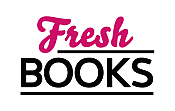 Reviewed by Clare O'Beara
This book in the Star Harbor series brought back some of the characters I'd got to know in Blaze of Winter featuring this Cape Cod town. Theo Grayson, a writer, is collecting an award, and his family are thrilled. Cameron Stahl, who runs a boutique here and another back in Boston, comes to the ceremony but can't relax, thinking of her demanding schedule. Val Grayson, Theo's brother, spots her alone and persuades her to dance. Maybe life should have some fun in it.

SLOW SUMMER BURN follows Val back to his own demanding DEA job, which tracks drug shipments up and down the coast. A trail leads to Star Harbor at present, and it seems that someone with funds is shipping large amounts of chemical drugs falsely labelled bath salts through the quiet town. Congressman Kirkland, who had been prominent at the writers' awards, is one suspect. Ordinary shopkeepers in Star Harbor had felt forced to smuggle drugs to keep their businesses running in the recession, and while these people have been getting caught, the big money remains untouched. Cameron spends her life shuttling between her two shops, changing seasonal inventory and preparing for summer. She's making money, but it's not easy, and she has no time left for a relationship. Then she runs into Val again during a heavy shower on the street, and life suddenly holds possibilities.
I liked Cameron, a trust fund girl weary of charity suppers and polite society chatter, who wants to make her own mark and needs to succeed. Val is something of an enigma at first, an isolating career having left its imprint on his character. He also thinks that the wealthy Cameron is out of his reach. There's a great description of a clam beach party – the folks dig a pit and fill it with rocks and a large wood fire, then add wet seaweed, potatoes, ears of corn and plenty of clams. Four hours later it's time to eat. Boat fishing and other activities fill the summer, along with a sizzling adult love affair. There's a pirate treasure legend strung out through the series as well as the ugliness of drug shipping. The investigation comes between Cameron and Val, as she realizes that he could just be using her to get to the Congressman.
SLOW SUMMER BURN by Elisabeth Barrett completes her series and all her fans will want to read it.
Learn more about Slow Summer Burn
SUMMARY
As the sizzling Star Harbor series concludes, the fourth sexy Grayson brother, a dedicated DEA agent, shows a high-society beauty the true meaning of love. Cameron Stahl has everything, so why does she feel like her life is incomplete? A beautiful Boston socialite and a successful entrepreneur, she's just opened her second boutique in Star Harbor and business is booming. But one searing look from Val Grayson sends fire through her body and shows her exactly what's missing from her life: a real man who doesn't play games and who makes her feel like the most desired woman on earth. DEA agent Val Grayson has always looked after his brothers. Now it's his turn to find love though Cam is the last sort of woman he ever dreamed he'd fall for. When courageous Cam realizes she has the insider connections to help Val take down a major drug player within Boston's political elite, he can't stop her from putting herself in danger. But as the drug bust of his career looms, all Val cares about is saving the woman he loves before it's too late.