Guest Post: Mariah Stewart's Mercy Series, how it all began
I recently received the happy news that my publisher, Ballantine Books, was releasing my three book MERCY STREET series as a 3-in-1 eBook bundle.
It's happy news for me because this series is very dear to my heart, and apparently dear to many of my readers as well. It's a rare day that goes by without a request for more books in the series (the most popular subject heading appears to be MORE MERCY, PLEASE!).
If you missed them when they were first released, let me tell you a little about the idea behind the books – MERCY STREET, CRY MERCY, and ACTS OF MERCY.
We've all seen the TV news and the newspaper articles about people who have gone missing who stay missing. We see the people who love them, the people who are looking for them every day, the ones who never stop looking, never stop asking: dead or alive?
When the police investigations go dry, and the cases go cold, those who love the missing never stop praying, or hoping, or looking. People of means can hire the best private detectives to keep searching when law enforcement has to direct its energies elsewhere. People of means can keep the ball rolling until they find what they're looking for. Everyday people – those without fortunes to spend – are pretty much out of luck.
Such thoughts, of course, are fodder for a writer's active imagination.
I started thinking how a man who knew the pain of loving someone who'd disappeared without a trace would be sympathetic to others who suffered the same type of loss. And if that man had enough resources, he could bankroll those searches while he looked for his own.
What if he set up an organization to do the searching and staffed it with ex-law enforcement personnel, all at the top of their game…
You can see where all this was going, right?
Right. Straight to Mercy Street…the foundation funded by gazillionaire Robert Magellan, whose wife and infant son had disappeared without a trace. The police have moved on to other cases and the private
investigators have scammed him. He's ready to give up, but the people in his life who love him – his cousin Father Kevin Burch, his pseudo-grandmother, Trula Comfort, and his long-time right hand Susanna Jones won't let him. When Robert is talked into using his resources to help Father Burch's church secretary find her missing grandson, he finds new purpose in his own life.
I have to admit that I was heavily influenced by the work of the real-life Vidocq Society in Philadelphia (look it up. Really – it's fascinating – www.vidocq.org/), so my fictional foundation – the Mercy Street Foundation – was inspired by that exclusive and amazing crime-solving organization.
If you haven't read any of the books in the series, here's your chance to pick up all three at once, at a nicely reduced price – and add a little MERCY to your TBR pile.
Do you enjoy romantic suspense? Who are some of your favorite suspense authors?

Author Bio: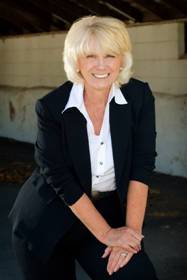 Mariah Stewart is the New York Times and USA Today bestselling author of thirty-one novels and three novellas and has been featured in the Wall Street Journal. She is a RITA finalist in romantic suspense and the recipient of the Award of Excellence for contemporary romance, a RIO Award for excellence in women's fiction, and a Reviewers Choice Award from Romantic Times Magazine. A three-time winner of the Golden Leaf Award presented by the New Jersey Romance Writers, Stewart was recently awarded their Lifetime Achievement Award (which placed her in their Hall of Fame along with former recipients Nora Roberts and Mary Jo Putney — very excellent company, indeed!)
She considers herself one lucky son of a gun to have landed the best job in the world: getting paid for making up stories. At home. In sweats and J. Crew flip flops. Could life be sweeter?
A native of Hightstown, NJ, Stewart is a member of Novelists, Inc, Thriller Writers International, Sisters in Crime, PASIC, the Romance Writers of America, the New Jersey Romance Writers, the Valley Forge Romance Writers, and the Washington Romance Writers. She lives with her husband and their two dogs — a geriatric golden retriever and a rambunctious rescue retriever mix — amidst the rolling hills of Chester County, PA where she savors country life, tends her gardens, and tries to avoid running the Amish buggies off the road with her SUV.

Buy her books here | Visit her on her website | Facebook