Romance Guest, Virna DePaul – Walking The Publishing Tight Rope + Giveaway!
I admit I'm not the most graceful or athletic person. This seems particularly true when something—anything—comes between me and the ground. Whether it's roller skating, swimming, skiing, or horseback riding, I can tell you one disaster story after another. First time horseback riding? I got thrown off the horse and landed underneath it with my foot caught in one stirrup. First time at a water park? I almost drowned. Getting the picture?
Sure, I wish it wasn't so, but I've come to accept my natural talents (not necessarily limitations, mind you) and I try to make time for what I really enjoy. After all, one really can't do everything. Add in a family, profession, and health to consider, and we shouldn't even try.
I used to think I had something to prove to myself and to the world. Think I'm too scared to get on that inner tube and be towed around the lake just because I can't swim? I'll climb on and even urge you to go faster. Think I can't dance? Ha! I'm going to try out for a West Side Story musical. I'd get so caught up in the challenge presented that sometimes I'd lose perspective on whether I was actually enjoying myself in the process.
Reading and writing are things that have always come naturally to me. In fact, they came so naturally I automatically assumed I couldn't make a living doing them. Nothing that comes easy is worthwhile, right? So I went to law school and tried something I was interested in—something I believed in, too, and something I felt challenged by—and it took me ten years to realize part of the reason I'd done it was because a stranger had once commented that I seemed too nurturing to ever be a lawyer. As if that was an insult. Well I showed her, didn't I?
Don't get me wrong. I don't regret going to law school or being a lawyer. I've had many great experiences as a result, some that add layers to my romantic suspense stories. But I regret feeling trapped when I realized law wasn't for me. I regret feeling that I had to stick it out, and that I was somehow weak for having chosen a worthwhile, stable, provides-me-a-decent-salary-during-an-economic–crisis career and then wanting to leave it. Just because something is a challenge that you can attain doesn't mean you should take it on if it doesn't make you happy.
Since I decided to pursue writing romance as a career, it's turned out to be anything but easy. There are many challenges, and sometimes I find myself wondering if my goals are worth the challenge. (And yes, my initial goal was to publish a book, but now it's to hit the New York Times Bestseller list and be a "big" author for a "big" house. I'd say there are plenty of challenges ahead of me.) Does it make me happy when I get a bad review, or when my submission gets rejected, or when I see someone making a hundred times more money than me? Of course not.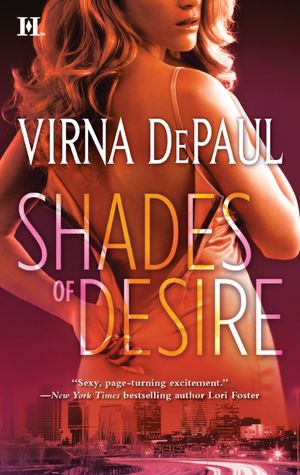 So why do I keep walking the publishing tightrope?
Because writing, when I'm doing it for the right reasons—to create stories like the ones I've always loved to read and to make a living doing it—makes me happy. And if I move past the difficult times…
… and if I endure the business aspects that I don't like so much…
… and if I put my work in the hands of readers and—oh no!—accept that not everyone is going to love every book I write…
I somehow always capture that feeling of happiness again.
I wrote a book. I've written several books. And while not everyone loves my stories, many do. There's almost no greater feeling in the world than when a reader "gets me" and my work.
Learning to do anything well, especially if it doesn't come naturally, isn't always easy. Plus, our time is limited. Even so, we need to seek out the things that make us happy, be bold, take chances, risk getting hurt, and finally, accept when it's time to move on. That's how we'll know if we're meant to be a writer or an acrobat or a lawyer, and that's how we'll remember that we can always be something different tomorrow.

What's something you've stuck with, despite the challenges, because you love it? Remember, every week 5 commenters are chosen to win a random free book – winners announced on Sunday – good luck!!


It Started That Night
Her mother's killer is on death row……or so Lily thought.

Now the case is being reopened—by Detective John Tyler, the man who broke her teenage heart the night of the murder. Only she can help him find the truth.
For Lily Cantrell, suffering amnesia and hiding a secret, John's investigation unleashes tormenting dreams, grave doubts and conflicting emotions about the crush she never got over. As much as she wants John, how can she forgive the man who treated her so cruelly? Or trust a man who might betray her?
What Lily does know is their reawakening passion is bound to be dangerous… but not nearly as dangerous as the madman bent on killing her…
The free prequel novella, Shattered, is available – click here

Find Virna on Twitter|Facebook|Amazon| and her website
Bio: Virna DePaul is a former criminal prosecutor and now national bestselling author of the Para-Ops Novels, including her latest release, Chosen By Sin. Virna also writes for Harlequin Romantic Suspense (It Started That Night, May 2012) and HQN (Shades Of Desire, June 2012). Her novella, Molly Wants A Hero, is included in the upcoming "Love Bites" charitable anthology with other pet-themed stories by New York Times Bestsellers Lori Foster and Brenda Jackson, and bestselling authors Catherine Mann and Jules Bennett. Finally, Virna has indie published several contemporary romance novels and novellas, including the Red-Hot Cops erotic romances under the name Ava Meyers. Find out more at www.virnadepaul.com