Good riddance to these 2012 commercials!
Unfortunately there is no guarantee, my least favorite commercials could follow me into the New Year, 2013 — hopefully not though. Hopefully, these companies will want to update their message, create a new promotion to entice consumers to try their products — one could only hope. . . .
This is one commercial that drove my husband crazy — weeeeeeee — he would actually turn down the sound so as not to hear the pig's screeching LOL! Read more
PW's Barbara Vey & team list their Favorite Books of 2012
Thanks to Barbara & Team I thought you'd enjoy seeing their list of bests — we'd love to hear your favorites too, love to hear your recommendations!
There are best of lists popping up all over. Best books, best movies, best fashions and more than enough worst lists, but we won't go there. Rather than name "Best Books," we're going with the WW Ladies favorite reads of 2012. Now this doesn't mean the book had to be published in 2012, it just means it had to be read in 2012. In their emails to me, many lamented the fact that they could pick just one and it was a very difficult decision. Kym absolutely couldn't make up her mind. Regardless, here's what I finally got out of them. Read more
The best romances of 2012, IMO
There's one thing about best of lists, they are the best of someone's opinion . . . . in most cases. Some lists are chosen by sales, number of books sold, but since we've no access to industry information of that sort we have to compile our own list, based on what we've read.
So before the New Year begins offering us more new books to read, R@R decided to list, based on lists, what we thought were the best of romances for 2012.
After reviewing many bestseller lists for 2012, we highlighted and compiled what we thought would have been our bests . . . so I guess we're choosing, the best of their bests? All of this posturing is exhausting!
Barnes and Noble is one of the most well respected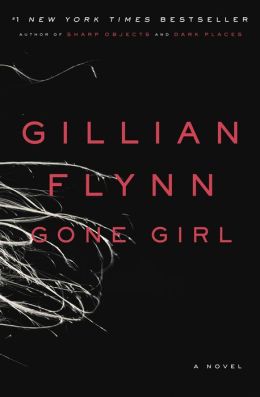 bookstores in the country, so we definitely wanted to include their best of 2012 list. From their list, we thought GONE GIRL was a definite winner!!
Read more
2012 – my favorite book so far this year is . . . + Giveaway!


You all know, especially if you are a frequent visitor of R@R, that I love to hear what you are reading — but today – even more fun, what is your favorite romance book to date!
So many wonderful stories have been published this year, some of my favorites include:
Rainshadow Road by Lisa Kleypas
Redwood Bend by Robyn Carr
Ride With Me by Ruthie Knox
Angel's Flight by Nalini Singh
then of course my 'to-buy-list' is huge:
Lover Reborn by JR Ward is on sale the end of March
and so much more — my list would take up this entire post! In fact, click here & that just about completes it
I know – I got off track – I was supposed to tell you my ONE favorite book . . . . and COVETED would win, I cheated & got a preview read *grins*

Ok, you can do better than me – answer below what your one favorite book this year is and you'll be entered in our weekly winner random picks, winners announced on Sunday – good luck!
Patriots or Giants – VOTE here + Guest Post – Plans for reading + giveaway!
Plans for reading
By Inga Kupp-Silberg
As usual for the beginning of a new year, many people make plans for the coming year. So have I. I have a plan for 2012 – read as many books as possible during 2012. Sounds easy, right?!!
To be more specific, my exact aim for 2012 is to read 101 books which would be 26 more books compared to last year. Besides just a numerical target I have set for me, I promised to myself that out of these 101 books I will read at least 25 books what I had on my to-be-read-list from last year.
I am an emotional and impulsive customer in the book store and it does not matter if it's a real book store or e-store. You see, the challenge is, that there are so many good books I want to read and there are also new books being published and therefore I am constantly challenged – which ones to read.
At the moment I have approximately 50 books which were published last year and which I haven't read yet and which I wanted to read last year and I just created a list of books which are must read for me and which are published in 2012.
To balance my reading lists a little bit, I decided to use some time to read the books which were published last year or earlier. I know that it is not possible to all the book in the world and that is not the aim either, that would be too ambitious and right out impossible!
So my plan is to read AND review 101 books in 2012, out of which minimum 25 are published in 2011 or earlier which already are on my to be read list and the rest will probably be new books. I am too curious by nature for not to search after newly published books and I love reading new authors, too! To make it even more complex, I have decided that approximately half of the books published in 2012 on my list should be debut authors and the second half would include some series which I have started in previous years and which will have sequels coming out in 2012 plus some single books from authors who are already published authors and whose novels I love.
Hopefully my plans did not confuse you too much!


What are your reading plans for 2012? Do you make any plans at all? Are you challenging your reading habits somehow and if yes, then how? and don't forget to include your pick for the Super Bowl – include in your comments below! Remember, 5 winners are chosen for a free book every week — winners announced on Sunday! Good luck!