WINNERS ANNOUNCED: The Oscar game, #Free books!!
Hard to believe the Oscars are celebrating their 85th year – amazing! One thing I've always wondered is why does this event have two names? Definitely an indicator that this is something BIG, something special.
Trusty ole' Wikipedia gave me some interesting answers to the origination of the event – did you know:
The Academy Awards, informally known as The Oscars, are a set of awards given annually for excellence of cinematic achievements.
The Oscar statuette is officially named the Academy Award of Merit
Originally conceived by Metro-Goldwyn-Mayer studio executive Louis B. Mayer as a professional honorary organization to help improve the film industry's image and help mediate labor disputes.
The awards themselves were later initiated by the Academy as awards "of merit for distinctive achievement" in the industry.
The awards were first given in 1929 at a ceremony created for the awards, at the Hotel Roosevelt in Hollywood.
Happy Super Bowl 2013 – may the best team win! #sillyadsrule
This year my team did not make it — therefore I'll be watching the halftime show & the silly ads — -Budweiser usually gets my vote — which ads are you looking forward to today? May the best team win!


Sneak – Chapter 1 Excerpt!! + Fresh Fiction reviews – How to Misbehave by Ruthie Knox
Fresh Fiction's Annetta Sweetko reviews the first book in Ruthie's Camelot series — enjoy!!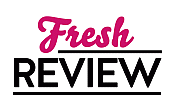 Amber Clark is the program director for Camelot Community Center. Part of her job is to open every morning and close at 5 p.m. Most of the time that works just fine, but today the construction foreman is still puttering away and she can't leave until he does. She isn't even sure what his real name is, she never talked to him before, mostly because she is afraid she would make a fool of herself by showing her silly crush. Also complicating things is the weather and when the siren gives the warning she is expecting. She and "Him" have to go down into the basement because the expected tornado is on its way. One big problem; good girls don't go to dark basements with strangers.
Tony Mazzara is good at construction but he isn't so good with the dark as the pretty program director will soon find out. But he has no choice and down into the basement they go. As the storm rages around them, the strangers became acquainted and when the lights go out and the panic sets in Tony is helped by Amber being there. Read more
Good riddance to these 2012 commercials!
Unfortunately there is no guarantee, my least favorite commercials could follow me into the New Year, 2013 — hopefully not though. Hopefully, these companies will want to update their message, create a new promotion to entice consumers to try their products — one could only hope. . . .
This is one commercial that drove my husband crazy — weeeeeeee — he would actually turn down the sound so as not to hear the pig's screeching LOL! Read more
New Poll – how I spent my first day of the #NewYear
PW's Barbara Vey & team list their Favorite Books of 2012
Thanks to Barbara & Team I thought you'd enjoy seeing their list of bests — we'd love to hear your favorites too, love to hear your recommendations!
There are best of lists popping up all over. Best books, best movies, best fashions and more than enough worst lists, but we won't go there. Rather than name "Best Books," we're going with the WW Ladies favorite reads of 2012. Now this doesn't mean the book had to be published in 2012, it just means it had to be read in 2012. In their emails to me, many lamented the fact that they could pick just one and it was a very difficult decision. Kym absolutely couldn't make up her mind. Regardless, here's what I finally got out of them. Read more
Happy New Year, 2013 is here!


R@R wishes you & yours the best

for the New Year – Happy Reading!!
Guest Post: 'Authors of the Year' Picked by Stacey Agdern
A few weeks ago, I watched a special on a music channel that celebrated the 'Artists of the Year'. It showcased a collection of musicians who'd achieved notable successes in 2012. And while thinking of the books I'd read over the past year, I found myself inspired. As a result, instead of picking a bunch of books that I'd loved over the past year, I decided to focus on the authors that I'd discovered this year, debut or not. Here are mhttp://www.meganhart.com/y 'Authors of the Year.' In no particular order. Read more