Now just .99 – Limited Time only – Book Review: Play with Me by Lisa Renee Jones **Spoiler Alert
May Contain Spoilers
Review by Julie at Manga Maniac Cafe:
I haven't read anything by Lisa Renee Jones before, so I was eager to start Play with Me. From the first sentence I was sucked into the story. I loved Kali's voice. She's a no nonsense young woman who knows what she wants, and she's not afraid to work to achieve her goals. After suffering a major setback in her plan to reboot her life, she takes a temporary position as Damion's personal assistant. She quickly discovers that he's a beast to work for. An attractive beast, but a beast none the less! Relying on a strong sense of self, though, she quickly lets him know she won't let him push her around.

Read more
Yours to Keep Thanksgiving Tour – featuring Serena Bell + Giveaway!
Only four more days till Thanksgiving. And we all know what that means. The helter-skelter, full-tilt rush to Christmas. It's a short interval this year—Thanksgiving is late, so Christmas is "early." Sometimes it's hard to hang on to the spirit of the season through all the madness.
Over time, I've learned that the trick to enjoying the holiday season is finding ways to tap back into that spirit. I embrace holiday concerts, holiday-themed plays and musicals, living nativities, lessons and carols celebrations, and holiday anthologies—any event or piece of music or story that makes me stop and think about why I'm doing all this. Read more
Book Review: Yours to Keep by Serena Bell – "A heart-felt and genuine story"

A heart-felt and genuine story. Really captivating storyline and an interesting show of cultural diversity and parallel. Aside from the fact that it was a truly great, hot, juicy love story, of course!!!!
Very well done, the way the background contexts for both main characters were slowly laid out through the story, rather than all piled up in the beginning. I love when writers let us get to know the characters the way we would in real life………little by litte, as circumstances dictate, in a purely natural flow. That's what Serena Bell did here with both Ana and Ethan. No big information sheets thrown at us at the beginning, just a progressive 'getting to know' process…….wonderfully done!!
Read more
#Loveswept Christmas, Celebrate the Love
A little snow on the ground and I'm already thinking about what to read for the holidays . . . . it's not too early is it?
If you've not already obtained a copy do not miss this fun, romantic anthology of romances – one for each holiday: Read more
Deleted Scene (love them!) ~ Wild Child by Molly O'Keefe
I wrote a blog post at Smart Bitches Trashy Books about how women learn about sex and how we talk to girls about sex and the important role that romance novels play in that education. This was something I thought a lot about while writing Wild Child, about how sex creates women's identities, how formative those "birds and bees" conversations can be not only for kids, but for adults having the conversation.
Originally, in Wild Child I was planning on Jackson's sister Gwen, realizing she was gay. But there was already so much going on in the book, I backed off that idea because I knew I wouldn't be able to give it the word count it needed. I did however write a scene between Jackson and Gwen in which he attempts to "have the talk."
So this is a deleted scene from Wild Child. I hope you enjoy. Read more
Announcing the YOURS TO KEEP BLOG TOUR – PRIMERA SEMANA – THE LANGUAGE OF LOVE – Ana's Spanish Lessons on Romance
Announcing the YOURS TO KEEP BLOG TOUR – PRIMERA SEMANA – THE LANGUAGE OF LOVE – Ana's Spanish Lessons on Romance Read more
What is your favorite form of communication? by Ella Quinn
I'm so glad to be invited back. The last time I was here I discussed heroines, Regency ones in particular. But today I've been thinking a lot about how we communicate. Even with all our electronic devices, and tendency to be blunt, we sometimes have trouble being understood. Everyone probably has that person or persons who take everything we say the wrong way. Read more
#Book Review What Not to Bare – Love Saves the World reveals all
Lady Charlotte Jepstow dresses not to impress but to stupefy: mixing colors and patterns and embellishments with such exuberance that leaves her mother moaning, her lady's maid lamenting her professional reputation — and leaving Lord David Marchston (newly-arrived from India) speechless: a rare feat considering he is a diplomat.
Lord David Marchston had been asked to return to England to escape the scandal of his indiscretion there. It grates at David to be in England, where he isn't "Lord David the diplomat" but "Lord David, the incredibly handsome younger brother to a marquess". He longs to return to India where he is useful, where he is more than just his pretty face. But, first, he must fulfill a mission: court Lady Charlotte. What he initially viewed as a chore becomes a pleasure as he gets to know the most charming, most interesting, most unusual woman he has ever met in his life. Read more
Ruthie's Reality – It's All About the Chest Hair
This week we're going to try out a new format. I've been thinking about how to bring you a glimpse of my "reality" through this column — but the Reality of Ruthie is that I spend most of my time sitting in a purple chair in my office, writing books.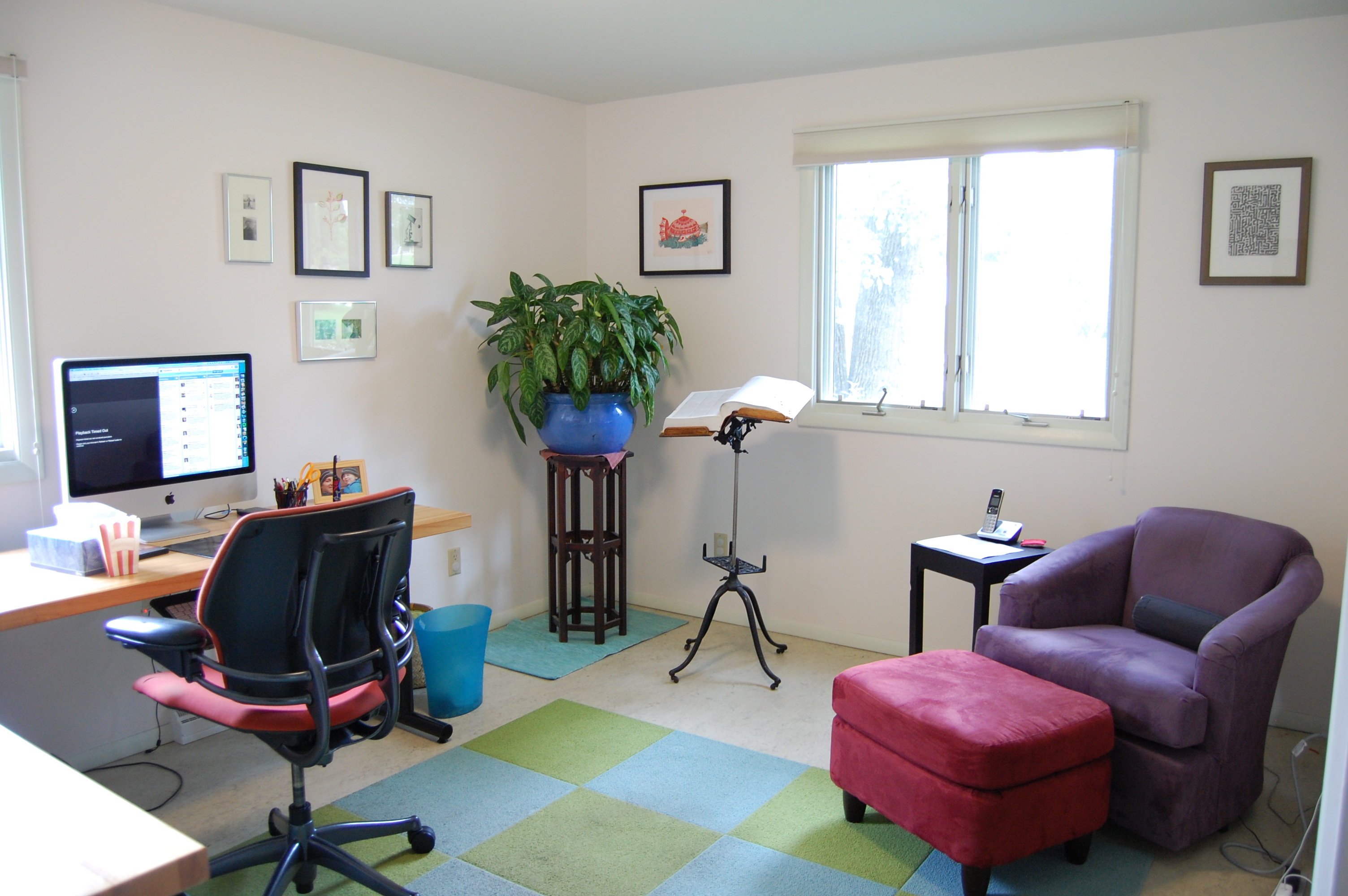 (See? There's my purple chair.)
My life this morning consists of thoughts like "I have to throw another load of towels in the wash" and "If I have to transform Kidlet's insecticon thing one more time I'm going to scream" and "Last night I had a dream about Pete Rose."
My reality is writing this blog post and thinking about the enormous amount of work I have to do this week and wondering if it is even remotely possible that I'll get it done around all the Kidlet-chauffering and random doctor's appointments and life interruptions. It's a good reality. But it's probably not all that different from yours, except that my work is writing books, whereas yours might be something else. Read more
The New Adult Journey by Lori Adams
There is a narrow space in time in which we all set sail and cross treacherous waters. We leave the grassy bank of our teen years and head toward the rocky mountains of adulthood. But between here and there is a vast unknown river we must navigate—the New Adult years.
It is an unavoidable journey plagued with doubt, insecurity, fear, spontaneous joy, unexplainable bliss, failure, a solidifying of goals, and accomplishment, etc. Sometimes the best we can do is keep both oars in the water, follow the current toward our dreams (even if it means paddling up-stream), watch for low branches that will knock us for a loop, and hang on for dear life. Read more
#BookReview – The Chiq Blog reviews Isn't She Lovely by Lauren Layne – 5 stars
Isn't She Lovely by Lauren Layne 5 Star review from The Chiq Blog
Wow, wow, wowie, wow…
This book is flipping FANTASTIC! I loved absolutely everything about the characters, storyline, setting, just… Everything!
I seriously LOL'd through most of it, and swooned through half of it. Ethan and Stephanie were pure perfection, and I'm going to make a point now to look for and read Lauren Layne's other books!
I cannot gush any more about how much I LOVED LOVED LOVED this book!
Now that's an honest review – thanks Chiq! Read more
Fresh Fiction Reviews, Slow Summer Burn by Elisabeth Barrett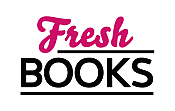 Reviewed by Clare O'Beara
This book in the Star Harbor series brought back some of the characters I'd got to know in Blaze of Winter featuring this Cape Cod town. Theo Grayson, a writer, is collecting an award, and his family are thrilled. Cameron Stahl, who runs a boutique here and another back in Boston, comes to the ceremony but can't relax, thinking of her demanding schedule. Val Grayson, Theo's brother, spots her alone and persuades her to dance. Maybe life should have some fun in it. Read more
Accidental Cowgirl Blog Hop is now! #FreeBooks #Giveaway

Beginning September 23 through Friday, October 18
In her Loveswept debut,on sale October 8th, Maggie McGinnis tells the tale of a city girl who's running on fumes—and the cowboy who shows her all the good things she's been missing. Read more
Guest Post: How Nora Roberts and My Ancestors Inspired My Stories by Ava Miles
Who would have guessed that Nora Roberts could inspire a book? And yet she did.
But it didn't start out that way. Let me back up.
My sister, Michelle, is a huge fan of Nora Roberts. Like our other two sisters and I, we've been reading Nora since we were young women. I don't know how often we used to call each other and say, wow, that was an awesome book. Wish I lived in that story. Could date a guy like Cameron Quinn, for example, in Sea Swept. Read more
Book Reviews: 5 Stars from Reading Under the Willow Tree for After the Kiss
Julie Greene loves flings. Loves steamy first dates, sizzling first kisses, and every now and then, that first sexy romp between the sheets. Comfy pants, sleepy Sundays, movie nights on the couch? Shudder. But when Julie gets assigned the hardest story of her career—a first-person account of that magical shift between dating and "I do"—she'll need a man brave enough to give a total commitment-phobe a chance at more. Read more
WEEKLY GIVEAWAY: Enter to win a copy of STARRY NIGHTS!
This week we're giving away 10 copies of STARRY NIGHT by Debbie Macomber, a romantic Christmas story of finding happiness in the most surprising places. Winners will be emailed this Friday, so enter to win below!
As always, you can head over to Romance at Random's Giveaway Tab, for any giveaway details you might need, and we'll remind you every day during this week to enter via Facebook and on Twitter.
Follow us now so you won't miss out! Read more
Monica's Musings: The Cliffhanger Ending . . . Thoughts?
I never really encountered them in all the many books I'd read (and trust me, I've read plenty). I guess they just weren't that popular, especially in romance fiction, my typical reading genre of choice. But when I stumbled upon all of these amazing New Adult books last year and started reading them one after another, I saw a pattern emerge.
Many of them ended with a cliffhanger. Read more
Book#Review from Abigail Books Addiction – After the Kiss by Lauren Layne
Review by Abigail:
I could not stop reading this story from the first page. These characters are so lovable and relate able that many reader can connect to. Julie is the Dater Queen. She is the perfect girl to have if you are looking for no commitment. However, everything changes when her boss tells her to do an article on relationship. She decides to pursuit Mitchell because he seem the "boring" type. But Mitchell is looking for a change since he made a bet on not being in an relationship. Mitchell and Julie are totally opposite but are totally perfect for each other. They truly begin to fall in love with each other that it freaks them out at first. They try to out each other that they both realize they want more from each other. Julie finally realize she does not want to be the short-term girl. She wants love. Read more
Routine? I don't need no routine by Sharon Cullen
As I'm typing this, the Cullen kidlets are getting ready to go back to school. I think I'm more upset by the end of summer than they are. Mainly because I don't like routine.

Even though I'm not a big fan of the heat, summer is my most favorite time of the year because of the lack of routine. There's no set time to get up in the morning. No set time to go to bed. I love that! Read more
Guest Post: Your last big challenge by Lily Everett (Louisa Edwards) promoting her new series, The Billionaire Brothers
I've always been afraid to try writing a novella. I know, it seems easy—it's shorter! Surely common sense dictates it should take less time and be easier to plot a novella than a full-length novel.
In this case, common sense is dead wrong. Read more
Do you know what today is? International Kissing Day!!
Did you know . . . .
What started as a holiday in the United Kingdom was quickly adopted worldwide. Today we celebrate the kiss and the simple pleasures associated with it.
For more information on this special day visit worldholidays.com
Remember your first kiss? Do share, was it as awkward as mine, wet, sloppy and similar to that of my dogs *grins* — tell R@R about yours –
Happy Holiday!

It's here, everything you wanted to know about #Loveswept – NEW www.readloveswept.com
Just launched, that's right, it's brand new – #Loveswept.com, http://www.readloveswept.com/


Click through the image and experience romance you'll never forget – the passion lies at http://www.readloveswept.com/books/
Guest Post: Donna Grant gives the 411 on her immortal Highlanders + Giveaway!
Thank you to Sue for hosting me today in celebration of my newest book – MIDNIGHT'S KISS.
For those unfamiliar with my Dark Warriors series, let me tell you a bit about it.
The Warriors are a group of Highlanders who are the greatest warriors of their family. By being so, they carry within their blood primeval gods that once unbound, not only make them immortal, but give the Highlanders enhanced abilities and special powers. They also transform by way of claws and fangs, but also each god has a color, so the Highlanders turn the color of their god when that god is released. IOW, when those Warriors are ready for battle.
Read more
Don't miss a new #StarkOnSaturday excerpt from Complete Me, Stark Trilogy book 3!
Here's another #StarkOnSaturday as we count-down to the release of Complete Me!
I hope you enjoy this snippet from the upcoming Complete Me, book three in the Stark Trilogy that began with with Release Me, continued with Claim Me, and will conclude with Complete Me! Read more
He's Just Not That Into You: The Historical Version by Valerie Bowman
You may recall a few years back, a book that caused quite a hub bub. The book was titled, He's Just Not that Into You. Based on an episode of the wildly popular HBO show, Sex and the City, the book caused such an uproar among the ladies who read it, that a film was soon commissioned.
I admit it. I saw the episode of Sex and the City. Then I read the book. Then saw the movie. Yes, I was that into the concept. It was absolutely maddening in its simplicity yet fascinating in its compelling layers at the same time. Read more
FABulous Friday!
Read more
New Release – First Loves by Jean Stone
The Making of
FIRST LOVES
By Jean Stone
FIRST LOVES is the second of my novels to be re-issued as an e-book for the Loveswept program, and I am excited for it to be read by a new generation of women. In the same tradition as IVY SECRETS, it is about three very different women who are brought together by chance and stay together because of a common goal. This is a topic I love to write about, perhaps because my own friends are so different. If they were ever stuck in a room together, I am not sure they would get along, but it is always fun to put characters in hypothetical situations! Read more
Friday Abs – enjoy!


Favorite Hottie Ryan Gosling is our Friday feature – Enjoy!

Happy Friday ladies – don't forget to follow us on our social media sites too like TWITTER and Facebook!

Have a great day!

The Staff from R@R
Friday is abs. . olutely the best! — #FF @SueGrimshaw
Happy Friday ladies – don't forget to follow us on our social media sites too like TWITTER and Facebook!

Have a great day!
The Staff from R@R
An interview of Shana Galen + Giveaway!
Interview by Sharon Cullen, author of THE NOTORIOUS LADY ANNE, on sale now!
SC: I discovered Shana Galen's books way back when she first published The Making of a Duchess and I was hooked. I've read every one that has been published since then. I'm absolutely thrilled to be able to pick her brain today (insert evil laugh).
SC: First of all, congratulations on your newest release, If You Give a Rake a Ruby.
SG: Thank you! It's lucky number 13 for me.
SC: Your latest series is about three courtesans, or Cyprians, which is not the norm in the romance world. What made you decide to make a courtesan your heroine?
SG: Sometimes it's as fun to write about the bad girls, the dangerous girls, as it is to write about those bad boys. I thought a lot about what I enjoy in a Regency romance when planning this series. I love the gowns, the balls, the glamour. Courtesans were some of the most glamorous women in the Regency world, so why not write about them?
Read more