Watch the trailer for MIRACLE ROAD by Emily March, on sale today!
You're seeing it here first: Below you'll find the trailer for MIRACLE ROAD, Emily March's latest novel set in the endearing town of Eternity Springs.
After tragedy strikes his team, college basketball coach Lucca Romano arrives in the haven of Eternity Springs to reassess his life. Even a winning record and big offers can't dent the wall of guilt that Lucca has built around himself. Nothing can—except maybe a vibrant new neighbor who won't give up on him.
Schoolteacher Hope Montgomery believes in miracles. She has to believe—because giving up would mean crumbling under the greatest loss a parent can endure. Hope understands Lucca's suffering; she lives it herself every day. However, the high school team needs his coaching expertise, so she sets out to draw him from his cold, solitary shell and into the warmth of life in their small Rocky Mountain town. But when a weak moment leads to consequences that shake Hope's faith, it's up to Lucca to put aside his heartache and show the teacher that here in Eternity Springs broken hearts can heal—just in time for Christmas.
Miracle Road is on sale today! Get your copy here.
December – #NewRelease Romance Shopping List
Get your new release list right here, courtesy of reader, Ellen!
| Date | Author | Title | Price | ISBN |
| --- | --- | --- | --- | --- |
#Book Review of Accidental Cowgirl, Romancing the Book strongly recommends
Aubrey's Review: I adore books about cowboys. I do not know if it is because I'm a city girl longing to live out in the country or what. I really liked this novel. It was super sweet and the characters had depth and dimension. I could really relate to Kyla in that I hope to find my forever love in a cowboy or farmer. Kyla comes to Montana with a bunch of baggage. She is scared of life in a way after trusting her ex-fiancé who ended up being a con artist. Her best friends take her on vacation in the hopes that she can leave her past behind her and move on. Little does she know that she fall in love with Montana, Ma and Decker. Read more
Emily March is hitting the road!
MIRACLE ROAD, that is.
Emily March's newest novel, Miracle Road, is coming this November, and if you're lucky enough to live in any of the cities below, the author could be stopping by your town! Click on the little red car below to learn more.
Read more
Ruthie's Reality – It's All About the Chest Hair
This week we're going to try out a new format. I've been thinking about how to bring you a glimpse of my "reality" through this column — but the Reality of Ruthie is that I spend most of my time sitting in a purple chair in my office, writing books.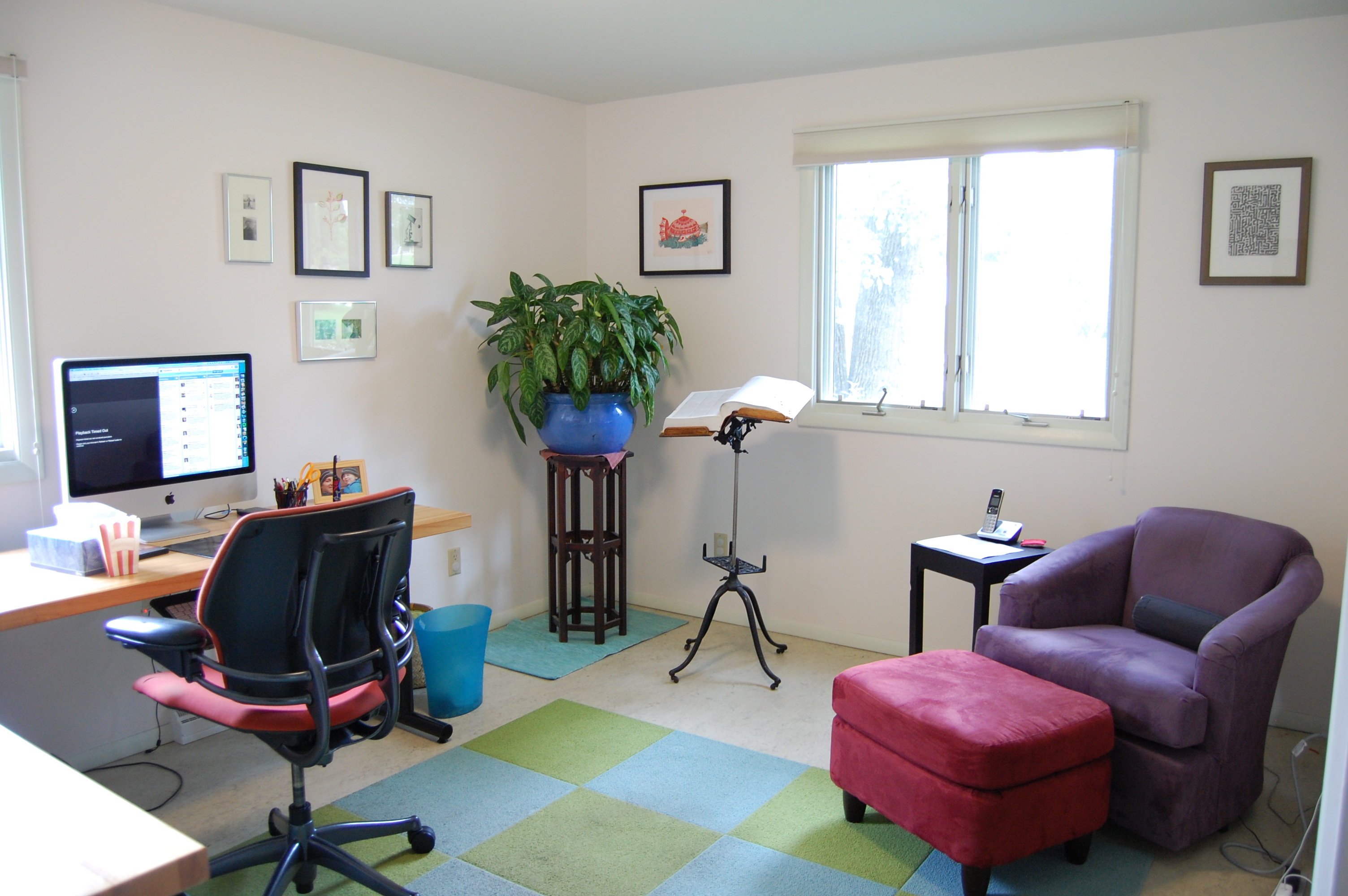 (See? There's my purple chair.)
My life this morning consists of thoughts like "I have to throw another load of towels in the wash" and "If I have to transform Kidlet's insecticon thing one more time I'm going to scream" and "Last night I had a dream about Pete Rose."
My reality is writing this blog post and thinking about the enormous amount of work I have to do this week and wondering if it is even remotely possible that I'll get it done around all the Kidlet-chauffering and random doctor's appointments and life interruptions. It's a good reality. But it's probably not all that different from yours, except that my work is writing books, whereas yours might be something else. Read more
The Barbie Evolution . . . by Molly O'Keefe
Look for Molly's Blog Hop coming soon — win FREE books – mark your calendars!!
Here's Molly!
MO: When my daughter was born two and a half years after my son, she was born into a world of robots and fire trucks. And because she was the second child and the second child is always slighted (I say this with authority as a second child who was slighted and as a mom who has slighted her second child) this didn't change until she was three. Read more
Book#Review from Abigail Books Addiction – After the Kiss by Lauren Layne
Review by Abigail:
I could not stop reading this story from the first page. These characters are so lovable and relate able that many reader can connect to. Julie is the Dater Queen. She is the perfect girl to have if you are looking for no commitment. However, everything changes when her boss tells her to do an article on relationship. She decides to pursuit Mitchell because he seem the "boring" type. But Mitchell is looking for a change since he made a bet on not being in an relationship. Mitchell and Julie are totally opposite but are totally perfect for each other. They truly begin to fall in love with each other that it freaks them out at first. They try to out each other that they both realize they want more from each other. Julie finally realize she does not want to be the short-term girl. She wants love. Read more
#WildWednesday with Molly O'Keefe & #Free Snippet for Wild Child
So, last week we met Monica through Jackson's eyes and now we get Jackson through Monica's eyes. Monica Appleby has come to Bishop Arkansas immediately after the funeral of her best friend. She is heart-sick, broke and very wary. The last thing she wants is to be attracted to the town's Mayor.
#WildWednesday Free snippet of Wild Child by Molly O'Keefe
Book copy:
Perfect for readers of Susan Elizabeth Phillips and Rachel Gibson, this sizzling romance tells the story of a sexy small-town mayor and a notorious "bad girl," who discover that home really is where the heart is. Read more
Ruthie's Reality: Four Questions for Debut Author Lauren Layne + Giveaway!
It's release day for Loveswept debut author Lauren Layne's fabulous After the Kiss (which I got to read in advance, nyah-nyah), and I managed to buttonhole Lauren long enough to get the inside scoop on the novel.
After the Kiss made me laugh out loud several times. You think it's going to be all fluffy fun and then it keeps tricking you with these hilarious and intelligent close observations that you don't quite expect. Read more
Guest Post: Your last big challenge by Lily Everett (Louisa Edwards) promoting her new series, The Billionaire Brothers
I've always been afraid to try writing a novella. I know, it seems easy—it's shorter! Surely common sense dictates it should take less time and be easier to plot a novella than a full-length novel.
In this case, common sense is dead wrong. Read more
On Birth Order and Romance
Many people believe that birth order plays a lasting role in a person's psychological development. While some scientists may disagree, traits common to first, second, third, and even fourth-born children have permeated popular culture.

Firstborns are thought of as reliable, conscientious, and structured achievers. Middle children struggle to carve out identities distinct from their siblings ("Marsha, Marsha, Marsha") and are oftentimes rebellious, but can also be people-pleasers and peacemakers. Finally, lastborn children are believed to be outgoing, attention-seeking, artistic, and self-centered.

Read more
B&N Bookseller Picks: July
Barnes & Noble buyer Jules Herbert is a driving force behind the excellent selection in Barnes & Noble's romance section. Here's his list of recommendations for the month of July:
Read more
Everything You Need To Know about Flirting with Disaster in Seven Random Questions + Giveaway
Today is release day for Flirting with Disaster, the third installment in my Camelot series. Yay!
I feel as though all discussions of Flirting should begin with the phrase "And now for something a little different…" RT Book Reviews agrees: RT made Flirting with Disaster a "Top Pick" for the month of June, and reviewer Morgan Doremus leads her assessment (4.5 stars out of a possible 4.5!) with the declaration, "You have never met a romance hero quite like Sean Owens."
Indeed, you have not. Read more
#CoverReveal – After the Kiss by Lauren Layne – #Loveswept Contemporary Romance Rocks!
Readers who love Kristan Higgins, Julie James & Ruthie Knox? Pre-order now – you'll love this book and the rest of the Stiletto Series too!! Read more
Blog Tour – Strangers on a Train, hop on! + Giveaway
Welcome to the Strangers on a Train blog tour! Strangers on a Train is a series of five short, sexy stories releasing today, April 2, 2013. Written by Serena Bell, Donna Cummings, Samantha Hunter, Ruthie Knox, and Meg Maguire, the stories explore the thrill and heat of meeting a romantic stranger in an unusual setting.
In my Strangers on a Train story, Ticket Home, the hero stalks the heroine's commute home determined to win her back. Writing Ticket Home, I thought a lot about the train rides in my own life.
I love trains—the sound of them, the even quality of the ride, the way a train is fixed in its tracks. Your car goes everywhere you take it, but a train belongs to the destinations it serves and the scenery it provides. On a train, you don't have to keep your eyes on the road the way you do in a car, and nothing blocks your view of the world, the way clouds do from an airplane window. You can fully experience both the scenery and the interior of the train—its peculiarities and its people.
Read more
Guest Post with Lauren Layne, EVOLUTION OF A ROMANCE WRITER or WHY NOT ROMANCE?
I remember the first time I told a friend that I was going to try my hand at writing a romance.
She wrinkled her nose, and asked,"Ugh, why Romance?"
I answered with what I think is a much better question:
"Why not Romance?"
See, my love-affair with the genre started young. I spent much of my youth frustrated that there wasn't a little more about Ned Nickerson in the Nancy Drew series. And I only read the Baby Sitter's Club series for references to Logan and Mary Anne.
Then I discovered the Sweet Valley Twins series. By far, my favorite was #43: Elizabeth's First Kiss. My aunt caught me reading it and teased me about reading "kissy books." I was mortified.
Because I didn't put the book down. See, I had braces, acne, and was yet to discover how to deal with frizz. This book made me forget all about that. Read more
Guest Post: Why contemporary romance? by Bronwen Evans + #Giveaway
I've got a new book out and surprise, surprise it's not a historical. THE RELUCTANT WIFE is my first contemporary and it was both strange, and exciting, writing it.
I wanted to write a story based on a fertility issue that affects about one third of women, including me-endometriosis. The characters, Abby Taylor and Conte Dante Lombardi, jumped immediately into my head, but the theme just wouldn't work in a Regency setting because the condition, and the added complications, would've resulted in death. Not really suitable for a romance as there would be no HEA.
It got me thinking about the challenges an author faces when writing a Regency versus a contemporary. There are several plot themes and character types that won't work in a Regency, but which make fabulous contemporary romances. For instance… Read more
Guest Post: De-Stressing in Autumn by Elisabeth Barrett + Giveaway!
Things have been crazy for me lately. Work, writing, kids, school projects, my own projects, birthdays, anniversaries…it's been a little nuts at the Barrett household over the past couple of months. Now, this isn't a complaint. I'm grateful for so many things (like the successful release of Blaze of Winter and my wedding anniversary, of course—Mr. B, are you reading this?), but my Google calendar (color-coded for each family member, natch) looks like a patchwork quilt, I've started to put little post-it notes up everywhere so I remember what I'm supposed to do when, and there have been times when I'm not sure whether I'm coming or going. I haven't forgotten any of the kids…yet…but there are plenty of other things I have forgotten (like the field trip forms—sorry!).
What's more, it's not just me. I feel like everyone has been feeling this way lately, and it's not even holiday season yet. When my friends and I get together, we mostly compare our crazy calendars, talk about our insane schedules and lament how busy we all are. Several friends have confided that they just want to "get away from it all." And here's the kicker: It doesn't seem to matter whether or not kids are in the picture.
I love autumn (hello, Deep Autumn Heat, anyone) and want to enjoy the season, so what's a gal to do? Read more
Guest Post: Macy Beckett, Sultry with a Twist
Macy: Thanks so much for hosting me today, Sue. It's a pleasure to be here!
Sue: Thanks Macy – we're thrilled to have you on R@R & congrats on your new release, we're all anxious to hear more about Sultry Springs! Have fun!!
Breaking the Rules
A few months ago, I received an email from a fellow romance writer who was putting together a workshop and wanted examples of books that'd sold, despite "breaking the rules." Her request made me stop and think. It soon occurred to me that Sultry with a Twist fit that description.
In the world of contemporary romance, you typically don't see spiritual elements and steamy sex within the same story—either it's "hot" and devoid of religious references or "sweet" and inspirational, but not both. However, June Augustine, the main character in Sultry with a Twist, is coming to terms with a rigidly-religious upbringing, and I wanted to keep her thoughts and actions organic to the story WITHOUT sacrificing the steamy sex scenes I love. So I broke the rules and wrote the story I wanted to tell. My agent warned me some editors would reject due to the light spiritual tone, and she was right. Some did. Read more
Guest Post: Barbara Freethy – If you had three wishes …
What would you wish for?
This past year I've been writing a contemporary romance series based on the theme of wishes. In researching my theme, I discovered that there are many ways and means by which we make wishes.
We wish on the first star of the night and also falling stars, while blowing out birthday candles, pulling apart a wish bone, going through tunnels, traveling over bridges, throwing coins in a fountain, blowing away the seeds of a flower, finding a lost eyelash, discovering old bottles on the beach that might have belonged to a genie, and we can even earn a wish by telling someone that the clasp on their necklace is showing. Read more
Guest Post – Let Me Be the One by Bella Andre
Contemporary romance is fueling a lot of our reading today & Bella Andre has some of the best with her Sullivan's series – check it out, enjoy!
For the past year, I've been writing sweet and sexy contemporary romances about The Sullivan family. My latest – LET ME BE THE ONE (The Sullivans Book #6) – has just been released and I'm thrilled that it became a USA Today bestseller after only three days! I can't thank all of my readers enough for the way they've embraced my six Sullivan brothers, two twin sisters, and their mother. Read more
Redemption of a Hero, Guest Post by Marquita!
Redeeming a hero. Not the easiest of jobs an author has, but certainly one of the most satisfying. Who doesn't like to see the Formerly Arrogant Hero humbled by the Not Putting Up With You Heroine? Although, to be fair, the FAH has just had his entire world turned upside down or even imploded by the NPUWYH. And none of his old tricks or habits are going to cut it anymore-at least not for her.
So what's a guy to do?
Something sparkly helps.
Or something more understated? Read more
Guest Post – Act now, think later.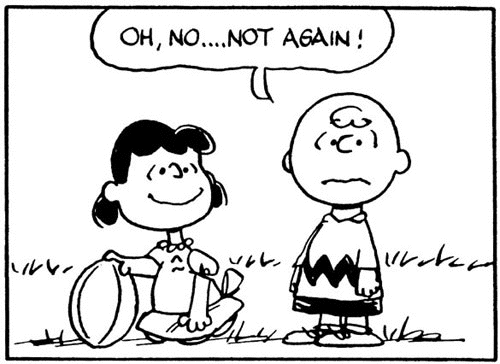 Love the title of this post – sometimes there is just not time for all of that thinking *smile* – Guest Elisabeth Barrett, debut author with Loveswept just released her new book, DEEP AUTUMN HEAT - a great Summer read – enjoy!
For the most part, this is not my life's motto. I'm a deep thinker and I definitely tend to over-think most things. I'm also a list-maker, an organizer, and a worst-case scenario gal. I love to work through every permutation of what could possibly go wrong, and then figure out a game plan for dealing with every conceivable outcome.
Except for the things that seem to matter most. Read more
Win a copy of Debbie Macomber's THE INN AT ROSE HARBOR!
We're giving away 75 advanced copies of Debbie Macomber's newest novel, The Inn At Rose Harbor. Enter for your chance to win below!
Read more
Book covers, are they a hook for you? new post by Elisabeth Barrett + Giveaway!
I am just thrilled to be here at Romance @ Random on release day for my debut novel, Deep Autumn Heat! Today, I want to talk about the thing that can hook the reader first.
I'm not talking about a great title.
Or a scintillating first line.
I'm talking about the cover!
I am definitely a written-word kind of girl. I usually respond better to words than I do to visuals. Sure, I enjoy a good movie now and then, but I'd rather read the book! I always read the book first (and if the book is amazing, sometimes I don't go see the movie for fear of ruining my ideas about what the characters should look and sound like). And despite writing about extremely good-looking men, I'd much prefer to read about them and form my own impressions, than to stare at what someone else thinks they should look like on a book cover.
Or would I? Read more
The best in Contemporary Romance, Home For the Summer, by Mariah Stewart – what do you like best about small town romances?
Contemporary romance fans if you've not yet tried Mariah's Chesapeake Diaries now is the time! Mariah visits R@R asking readers what they love about small town romances – enjoy!
And now, Mariah:
This week, I'm celebrating the release of HOME FOR THE SUMMER, book five of the Chesapeake Diaries (and my 31st book overall!), and I'm currently writing book number six, THE LONG WAY HOME. So with the characters and threads from six books running through my head, I started thinking about small town continuing series and what makes them so popular. For me, the setting comes naturally; I've lived in small towns all my life, so that's what I know and understand best. But it got me wondering what others found so appealing.
So I turned to my reader friends on Facebook, and asked: What do you like about small town romances? How do you feel about continuing series? Like or not? Read more
Romance Guest – Exploring the Seasons of Romance + Giveaway!
Today's Romance At Random Blog Post is Guest - Sharon Cullen, What's your favorite season: Read more
Winners ANNOUNCED – Romancing the Valentine Hop! CLOSED


2/6 – 2/13 – comment below to be eligible to be one of three lucky US winners of two print paper books – RIDE WITH ME & BECAUSE OF YOU - sold only as an E-book for just $2.99!
Now's your chance to win a paper a copy!!
Comment below to be eligible for the random drawing — winners announced on 2/14/2012 – good luck!

& don't forget to HOP to other participating sites & enter to win – click the links below for a complete list of sites – Enjoy!


CLOSED:
Congrats to our WINNERS:
Rinib
June M
Jeanne Sheets
Thanks for hopping with us!
SEE HOW THEY RUN + Giveaway!
SEE HOW THEY RUN and the Owl in the Attic (Bethany Campbell)
For me, stories evolve in different ways. Sometimes one arrives complete, as if the Muse special-ordered it, monogrammed and gift-wrapped. Other stories start with one idea that just won't go away. The trouble is, it won't go anywhere else either. It may just hang around and hang around, inhabiting the head like a reclusive owl brooding in the attic rafters.
The basis for SEE HOW THEY RUN crouched in the rafters a long, long time. The idea came from a piece written by neurologist Oliver Sacks. He described adult twins diagnosed as possibly autistic and institutionalized since childhood. Although they could not grasp much of what most of us call reality, they had two unusual gifts: astonishing powers of personal recollection and a genius with numbers.
I couldn't get the story out of my mind. What fascinated me was their twinship. Maybe nobody else could grasp the world as they saw it, but they understood each other perfectly. This paired aloneness made them seem both cursed and charmed, almost mystical creatures.
A few years later I read an unrelated book, THE UNDERGROUND EMPIRE, a chilling description of international drug trafficking and its power to insinuate its influence almost any place it wished. It described a world of incredible corruption and violence. This was scary stuff with scary people–so scary, it made the owl's eyes open wide as saucers.
I suddenly imagined Sacks's institutionalized twins as boys of eight. One day on the playground, they see the driveby shooting of an elderly man. With them is the heroine, their teacher, Laura Stoner, who calls the police because the boys have noticed important details that may help identify the killers.
But when the police discover the victim is a Mafioso kingpin and drug lord, they know the boys will be in danger, for they can identify the men making the first strike in a long-simmering drug war between the Mafia and a South American cartel. They order Laura and the twins put into protective custody.
The hero, assistant district attorney and former detective, Mick Montana, is one of the guards assigned to conduct her and the twins to a safe house. They're ambushed, however, making it clear the cartel has informants inside the drug task force. Laura and Mick can no longer trust the system to protect them and the boys. They must go on the run with no backup and no plan.
The boys are difficult, enigmatic, yet as vulnerable and defenseless as children can be. The killers in pursuit are predators, ruthless, expert, and with almost unlimited resources. To get the twins to safety will take all Mick's smarts and daring. But just as much depends on Laura's unwavering devotion to two puzzling boys unloved by anyone else in the world.
When I finished the book, I missed working on it, but that was okay. There was another owl up in the attic by then, sulking, solitary, and waiting. Do you like suspense books? What intrigues you most about suspense stories? Comment below, 5 winners are randomly chosen to win random books every week, winners announced on Sunday – good luck!