Hot off the Press – Wild Child trailer rocks!
Perfect for readers of Susan Elizabeth Phillips and Rachel Gibson, this sizzling romance tells the story of a sexy small-town mayor and a notorious "bad girl," who discover that home really is where the heart is.
Read more
Happy Halloween – What is the IT costume this year? by Grace Brighton (aka) Lauren Layne
Hi Stiletto readers, Grace here, wishing everyone a very Happy Halloween! It's one of my favorite holidays, mainly because it's easier to justify eating chocolate for lunch, but also because of the annual Stiletto Halloween party.
See, Riley, Julie and I take turns choosing the theme the Love & Relationship department's costume, and we've won the Best Costume award three years in a row. We only have one rule: no arguing / criticizing the other's costume selection. This rule kept Julie from strangling me last year. Read more
On sale today – Wild Child by Molly O'Keefe (I just adore the title)
Wild Child is perfect for readers of Susan Elizabeth Phillips and Rachel Gibson, this sizzling romance tells the story of a sexy small-town mayor and a notorious "bad girl," who discover that home really is where the heart is.
Read more
December – #NewRelease Romance Shopping List
Get your new release list right here, courtesy of reader, Ellen!
| Date | Author | Title | Price | ISBN |
| --- | --- | --- | --- | --- |
Snippet – Love the One You're With by Lauren Layne – Grace's story, Chapter One, #FREE
Chapter One (Grace's Story)
In hindsight, she should have taken the subway.
But today was the launch of the new and improved Grace. Or Grace 2.0, as she'd begun thinking of her improved self. And Grace 2.0's shoe choice really wasn't suited for the New York subway system. Between the grates and the stairs and the roaches, Grace Brighton's four-inch Jimmy Choos would be lucky to even make it to the office. And that whole wear-comfy-shoes-now-and-change-later just wasn't Grace 1.0 or 2.0's MO.
Then of course, there was the hassle of rush hour to contend with, not to mention . . .
Oh, who was she kidding?
The Brightons of Scarsdale, New York, didn't do subways.
In fact, Grace's mother would probably faint if she knew her only daughter was about to slide her pencil-skirted butt into a cab instead of a sleek black town car.
But her mother wasn't here.
And neither was her mother's personal driver.
So. A cab it would be.
As Grace exited the elevator in the high-rise apartment building she'd moved into just a month before, she wondered if she looked different now that 2.0 was all riding her ass with the rah-rah girl-power routine.
Read more
WEEKLY GIVEAWAY: Enter to win a copy of MIRACLE ROAD!
This week we're giving away 10 copies of Miracle Road by Emily March, a heartwarming story that celebrates the miracle and joy of love during the holidays.
As always, you can head over to Romance at Random's Giveaway Tab, for any giveaway details you might need, and we'll remind you every day during this week to enter via Facebook and on Twitter.
Follow us now so you won't miss out! Read more
#Wild Wednesday Snippet – Molly O'Keefe author of soon to be released Wild Child
In this week's snippet – the last one!!! I am introducing one of my favorite characters in the book, Reba. Reba the Hairless Chinese Crested dog.
"Hold your horses," she muttered, then went into the bathroom with the carrier. Carefully setting it down on the floor, she unzipped the side and waited for what had to be the most ridiculous-looking dog to ever walk the earth to come barreling out. But there was only a whim- per from inside the carrier.

She's spoiled, Jenna had said. Temperamental and demanding. You two are made for each other. Read more
#CoverReveal – Live (The Burnside Series) by Mary Ann Rivers
Meet the Burnside family Read more
Fresh Fiction Reviews, Slow Summer Burn by Elisabeth Barrett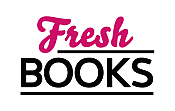 Reviewed by Clare O'Beara
This book in the Star Harbor series brought back some of the characters I'd got to know in Blaze of Winter featuring this Cape Cod town. Theo Grayson, a writer, is collecting an award, and his family are thrilled. Cameron Stahl, who runs a boutique here and another back in Boston, comes to the ceremony but can't relax, thinking of her demanding schedule. Val Grayson, Theo's brother, spots her alone and persuades her to dance. Maybe life should have some fun in it. Read more
Guest Post: The Trouble with Love Triangles by Marquita Valentine + $50 EGC Giveaway!
Love Triangles, Trapezoids, or Squares? Okay, all kidding and geometric shapes aside, many a successful book has been blessed or plagued with love triangles—Bella, Edward , and Jacob anyone?

When done right, a true love triangle can up the stakes and have me biting my nails over who the heroine (and sometimes the hero) should be with. Just when I'm all Team Hero 1, then Hero 2 does something so sweet that I forget Hero 1's name. *grins* Read more
Changing Seasons – are you ready for fall? by Elisabeth Barrett
Can you believe it's already the middle of September?
Even though for much of the country, fall has clearly begun with its chill winds, leaves changing and frequent rain (my heart goes out to everyone in Colorado affected by the massive flooding), in Northern California, fall has not yet started. Technically, it's still summer, at least until the autumnal equinox on September 22nd, and it still feels summer-like out here. Read more
Guest Post: Molly O'Keefe on Celebrity Fantasies
I have a well-worn fantasy that Ben Affleck and Matt Damon come over to my house for Thanksgiving dinner. (Why THAT is my fantasy for those two men is clearly something I should worry about). For some reason their cars break down in front of my parent's house (what they are doing with their families in the corn fields of Northern Illinois at Thanksgiving is irrelevant) and because of the holiday and despite their fame, they need to hang out until their cars are fixed.
So, of course they come in for Thanksgiving dinner. All eleven of them.
Things start off rough. My parent's normally unshakeable Midwestern practicality gets all shaken up by the celebrity. I'm trying too hard to make them feel comfortable and not like strangers in a strange land. Read more
But All My Friends Are Doing It!! by Maggie McGinnis
In the world of romance writing, there was one place to be last week: Atlanta, where the entire romance publishing industry gathered for our national conference. So I was there, right?
Wrong.
Despite conniving and bribery and more than a little pouting, I was unable to convince my dear husband that Nationals was more important than our children having, well, food and water and supervision for the week. Read more
Rugged Heroes by Kat Martin + Giveaway!
Of all the questions I'm asked, one of the easiest to answer is "How do you come up with your rugged heroes?"
First let me say that I LOVE writing about macho men and the women who love them. Ben Slocum, the hero in AGAINST THE EDGE, is an ex-Navy SEAL turned private investigator. They don't get any tougher than Ben.
Which is good, because in order to find the missing son he didn't know he had, Ben is going to need all the strength and courage he has to keep himself, his son, and Claire Chastain, the social worker who comes to Ben for help, alive.
So where do I find a hero like Ben? Living as I do in rural Montana, rugged men still live there in abundance. The guys cut firewood for their only source of heat, a wood-burning stove. They work outside in subzero weather, hunt game for food, and break a hole in a frozen lake to fish. Read more
HEA USA Today Reviews: Once Tempted, a Silver Creek story by Laura Moore
I'm a longtime fan of Laura Moore's writing, and I'm excited about the new Silver Creek trilogy. Book one, Once Tempted, satisfied this city girl's fascination with cowboys and the ranch lifestyle. When I read Laura's books, I'm transported to the peaceful countryside with ranch homes and barns dotting the landscape. Once Tempted has all that and more. Read more
Guest Post: Mariah Stewart's Mercy Series, how it all began
I recently received the happy news that my publisher, Ballantine Books, was releasing my three book MERCY STREET series as a 3-in-1 eBook bundle.
It's happy news for me because this series is very dear to my heart, and apparently dear to many of my readers as well. It's a rare day that goes by without a request for more books in the series (the most popular subject heading appears to be MORE MERCY, PLEASE!).
If you missed them when they were first released, let me tell you a little about the idea behind the books – MERCY STREET, CRY MERCY, and ACTS OF MERCY.
We've all seen the TV news and the newspaper articles about people who have gone missing who stay missing. We see the people who love them, the people who are looking for them every day, the ones who never stop looking, never stop asking: dead or alive? Read more
New Release: Reflection Point by Emily March
Reflection Point by Emily March
Available now in paperback or eBook!
In beloved author Emily March's new novel about a special place and its remarkable residents, a woman betrayed by life discovers the healing power of love in Eternity Springs.
Savannah Moore arrives in Eternity Springs alone, determined to put her troubled past behind her. Her handcrafted-soap shop fits right in with the magic of this warm and welcoming community—but the sexy, suspicious local sheriff promises to upset her hard-won happiness.
Zach Turner knows this woman means trouble: Maybe to his town. Possibly to his friends. Definitely to his heart. Something about this simmering Southern beauty does crazy things to his committed bachelor status, taunting him with possibilities far beyond his dedication to his sometimes dangerous job. So when Savannah's dark past follows her to town, wreaking havoc with both their lives, Zach will fight for all he's worth—for a love he can't afford to lose.
Includes a preview of Emily March's next Eternity Springs novel, Miracle Road
Praise for the Eternity Springs series
"With passion, romance, and revealing moments that will touch your heart, [Emily March] takes readers on an unhurried journey where past mistakes are redeemed and a more beautiful future is forged—one miracle at a time."—USA Today
Amazon
Barnes & Noble
IndieBound
And other fine stores here

New Release: Once Tempted by Laura Moore
Once Tempted by Laura Moore
Available now in paperback or eBook!
Sweeping passions, family drama, and searing scandal play out at the magnificent Silver Creek Ranch as the heirs to a powerful dynasty seize their legacy of love.
Oldest son Ward Knowles feels the sprawling California ranch in his blood. And now that the family business has expanded to include a popular resort, he's working harder than ever. Silver Creek is his legacy and his life, which is fine for the ruggedly sexy ladies' man and committed bachelor. Love and trust don't come easily for Ward since he lost his heart to a gold digger—until he meets a shy, unpretentious beauty whose sweet grace is about to turn his jaded heart into a hungry one.
Tess Casari has found sanctuary at Silver Creek, working as an assistant to Ward's mother, Adele. Grateful for her busy new life running the ranch's spa and resort, Tess can escape the heartbreak, humiliation, and secret shame of her failed marriage. The last thing she needs is temptation—especially from a man who reminds her so much of the husband who shattered her faith in love. But passion and destiny are about to change the rules for two people who have stopped believing in the healing power of love.
Amazon
Barnes & Noble
IndieBound
And other fine stores here

Guest Post: On Endings and Beginnings by Elisabeth Barrett + $15 EGC Giveaway!
A few days ago, I received the initial round of line edits for Slow Summer Burn from my editor at Random House, Sue Grimshaw. Slow Summer Burn is the fourth and (for now) final book in my Star Harbor series, which features four brothers from a small town on Cape Cod.
As a first-time author, the Star Harbor series has been an amazing journey — from signing the initial contract with Random House for publication under the revived Loveswept line to preparing the final book for publication. I'm at the beginning of the end, at least with this series. This got me to thinking about endings: what is it about endings that tug on our heartstrings? Read more
Ruthie's Reality: Bring Your A-Game for Romancelandia's Version of March Madness
March Madness can suck it.
Wait, did that sound harsh? Okay, maybe a little. But while NCAA basketball is all well and good, romance readers have something better–DABWAHA!
Bookish recommends Reflection Point by @EmilyMarch
Author Susan Mallery suggests some great titles
including our own Reflection Point by Emily March:
"Reflection Point"
is the next book in Emily March's wonderful Eternity Springs series. Eternity Springs is a small town in the Colorado Rockies, populated with people I delight in visiting again and again.
Read more
A Lid for Every Pot? by Macy Beckett + Giveaway!
Greetings, romance lovers. I'm Macy Beckett, and I have a confession for you: I don't believe in soul mates. Crazy, right? I'm a romance author! Shouldn't I subscribe to the sentimental notion that we're all created for that one special someone—the lid to our pot? Alas, for me it's all about statistics, but more about that later. Read more
Guest Post: Joanne Kennedy, Cowboy Tough + Giveaway
Moving to Wyoming was a lifelong road trip for me.
It started on a family vacation when I was eight years old. Like many families in the sixties, my parents believed in long summer road trips. And like most kids subjected to those trips, I spent every single day in the back seat fighting carsickness, occasionally poking my head through the Dramamine haze to ask if we were "there" yet. I had no idea where "there" was, but I hoped it had a swimming pool.
That's about all I remember about that trip—besides a horde of hungry chipmunks at a roadside rest in Wyoming. The little critters were so hungry they'd climb on your lap and take crackers from your hand. For eight-year-old me, this made Wyoming the highlight of our trip, and I vowed to live in the land of the friendly chipmunks when I grew up. Read more
Something to wet your whistle & bring in the New Year, Elise Sax . . .
Certain to appeal to fans of Janet Evanovich, Jennifer Crusie, and Katie MacAlister, Elise Sax's hilarious series debut introduces matchmaker-in-training Gladie Burger, who stumbles into a dangerous quagmire of murder and red-hot romance.
Three months has been Gladie Burger's limit when it comes to staying in one place. That's why Gladie is more than a little skeptical when her eccentric Grandma Zelda recruits her to the family's matchmaking business in the quaint small town of Cannes, California. What's more, Gladie is also highly unqualified, having a terrible track record with romance. Still, Zelda is convinced that her granddaughter has "the gift." But when the going gets tough, Gladie wonders if this gift has a return policy.
When Zelda's neighbor drops dead in his kitchen, Gladie is swept into his bizarre family's drama. Despite warnings from the (distractingly gorgeous) chief of police to steer clear of his investigation, Gladie is out to prove that her neighbor's death was murder. It's not too long before she's in way over her head—with the hunky police chief, a dysfunctional family full of possible killers, and yet another mysterious and handsome man, whose attentions she's unable to ignore. Gladie is clearly being pursued—either by true love or by a murderer. Who will catch her first?
"Elise Sax will win your heart."—New York Times bestselling author Jill Shalvis
"In the tradition of Janet Evanovich's Stephanie Plum series, Elise Sax's new novel is a funny, sexy ride."—Valerie Frankel, author of Four of a Kind
"What a fun book! It will leave reader's begging for more."—Kim Gruenenfelder, author of There's Cake in My Future

An Affair to Dismember by Elise Sax (Excerpt)
WEEKLY GIVEAWAY: Enter to win a copy of STARTING NOW by Debbie Macomber!
This week we're giving away 10 copies of STARTING NOW by Debbie Macomber, a return to Seattle's beloved Blossom Street in this heartfelt tale of friendship, renewal, and discovering what's truly important in life. Winners will be emailed this Friday, so enter to win below!
As always, you can head over to Romance at Random's Giveaway Tab, for any giveaway details you might need, and we'll remind you every day during this week to enter via Facebook and on Twitter.
Follow us now so you won't miss out! Read more
Linda Howard and Linda Jones on Critters, Cakes, and Writerly Collaboration
Ever wonder what would happen if two of your favorite authors teamed up on a novel? Quite a number of you got your wish when blockbuster authors Linda Howard and Linda Jones teamed up to write Running Wild. The start of an all-new contemporary Western series, Running Wild arrived to glowing reader reviews and just hit the New York Times bestseller list. We thought it was the perfect time to ask the ladies to join up again and tell us a little bit about themselves and their golden partnership.

LH: Carlin, the heroine of Running Wild, does a lot of cooking even though she doesn't really know how. In fact, food seems to work its way into a lot of scenes. Do you think people were subliminally affected, and gained weight while reading the book?
LJ: How can you not read about biscuits, cornbread, pie, and cake and not be drawn to the kitchen? Uh, sorry to anyone who gained a pound or two while reading the book. But I think it's only fair, since I gained a pound or two while we were writing it! Read more
New November releases by Loveswept, $2.99, on sale now!
Doc Holiday by Deb Dixon (On Sale 11/12)

With poignant humor and sizzling romance, Debra Dixon presents a story about the magic of Christmas and promises made under a starry winter sky.

Drew Haywood needs a feminine touch to help give his young son a holiday to remember—and no one does Christmas better than Taylor Bishop. She knows how to transform a house into a home that sparkles. But when Drew lets his guard down, he finds that Taylor has much more to offer. Kissing her is like coming in out of the cold—and Drew doesn't want to go back out. Read more
Ruthie's Reality – Today's topic – Political romance and Giveaway
You'd think, with the dinnertime robo-calling horrors of the presidential election season finally past, I would be done with politics. But no. Of late, I find myself perversely fascinated with political romance. Mainly because I want to write one, and people have a tendency to hear that, go wide-eyed, and say, "Don't."
Seriously, it's like an unwritten rule. No politics in romance! It's divisive! It's boring! No one cares!
Except, no, that's not really true. Because (a), there's quite a lot of political romance out there already, and (b), clearly people do care, because they're buying them, and (c), whenever I mention my interest in writing a political romance on Twitter, my tweet stream blows up with people saying doooo it, doitdoitdoit, and (d) I love to write things no one cares about! See: my romance debut, which takes place on bicycles. IT DOESN'T GET ANY LESS EXCITING THAN THAT, FOLKS. Read more
WEEKLY GIVEAWAY: Enter to win a copy of RUNNING WILD by Linda Howard and Linda Jones!
This week we're giving away 10 copies of RUNNING WILD by Linda Howard and Linda Jones, the first book in a brand new western contemporary romance series. Winners will be emailed this Friday, so enter to win below!
As always, you can head over to Romance at Random's Giveaway Tab, for any giveaway details you might need, and we'll remind you every day during this week to enter via Facebook and on Twitter.
Follow us now so you won't miss out! Read more
Guest Post: How Fifty Shades Made My Life Easier – Marie Force + Giveaway!
No Sue, the title was supposed to be: How the Fifty Shades Craze Made My Life As a Writer of Sexy Romance Easier
By: Marie Force — ok, now you've got it right, sheesh
I write sexy romance under my real name. No big deal, right? Well, I also live in a small, conservative New England town where everyone knows everyone, and people like to talk. They like to whisper. They like to point. SHE is the one who writes that smutty romance. I hate that word, by the way. Smut. I often ask people who use that word why they consider act of falling in love and making love smut. I ask was it "smut" when you were falling in love with your husband or wife? That usually stops them in their tracks. My husband jumps right in at social gatherings when people use that word. "She doesn't like that," he says. I love him for that. When kids at school razz my daughter about what I write, she says, "My mom's books are paying for my college. What's your plan?" I love that, too! Read more