Guest Post: How Fifty Shades Made My Life Easier – Marie Force + Giveaway!
No Sue, the title was supposed to be: How the Fifty Shades Craze Made My Life As a Writer of Sexy Romance Easier
By: Marie Force — ok, now you've got it right, sheesh
I write sexy romance under my real name. No big deal, right? Well, I also live in a small, conservative New England town where everyone knows everyone, and people like to talk. They like to whisper. They like to point. SHE is the one who writes that smutty romance. I hate that word, by the way. Smut. I often ask people who use that word why they consider act of falling in love and making love smut. I ask was it "smut" when you were falling in love with your husband or wife? That usually stops them in their tracks. My husband jumps right in at social gatherings when people use that word. "She doesn't like that," he says. I love him for that. When kids at school razz my daughter about what I write, she says, "My mom's books are paying for my college. What's your plan?" I love that, too! Read more
Ruthie's Reality – thanks for stopping by!
*taps microphone*
Is this thing on?
Can you hear me in the back?
Right! Okay, so. Welcome to Ruthie's Reality!
I'm your hostess, Ruthie Knox, lover of all things smutty, funny, brainy, bookish, and swoony. Read more
Book Review by Janet Webb, The Inn at Rose Harbor
Debbie Macomber always writes a story that keeps on giving – I really enjoyed Janet's post & hope you do to. Happy Reading!!
Whew, at last it's September, and life can get back into a regular routine. Time to crack open the covers of new books by favorite authors. High on my list of tried and true authors is Debbie Macomber because she takes me to a very familiar place, a guaranteed escape for a few hours. As she says on her website, "Wherever you are, Debbie takes you home …". Read more
Guest post – Walking The Line by Marquita Valentine
Marquita: Thanks for hosting me again at Romance at Random, Sue! I always have a great time.
Me: Thanks for being here Marquita & congrats on your second release! Our hero is a villain, you've got me interested!
Writing a hero that readers will (hopefully) fall in love with is a major challenge. Writing a hero that's also the villain, or in the case of my hero in THIRD TIME's a CHARM, "the executive assistant to the destroyer of lives" tends to put even more stress upon the author. No matter how hot she thinks his nipple piercings are.
Guest Post – The Grayson Twins of Star Harbor (but mostly Theo)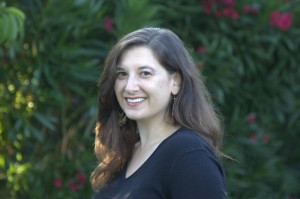 by Elisabeth Barrett
Take one savvy heroine, one delicious hero, and add some terrific secondary characters. Mix together in a delightful harbor town, toss in a New England winter, and you have one terrific romance. Elisabeth Barrett's BLAZE OF WINTER is a must-read! ~ Mariah Stewart, New York Times bestselling author of HOME FOR THE SUMMER
Today is release day for Blaze of Winter (Theo's story), and I am thrilled to be celebrating here at Romance @ Random!
In Blaze of Winter, Theo, an author of swashbuckling adventure novels, returns to Star Harbor to work on his latest book. When he takes a room at the Star Harbor Inn to get some peace and quiet, he runs into Avery Newbridge, a gentle social worker, who is there to help her aunt manage the inn — and to try to make sense of her life. Although Avery makes it clear she's not looking for a relationship, she can't deny her attraction to Theo, who is only too happy to show Avery everything he has to offer. Read more
Book Review – Nightingale Way by Emily March
Review of – Nightingale Way……by Emily March
This novel is our latest visit to enchanting Eternity Springs, in the Rocky Mountains of Colorado. The story centers around Jack Davenport, Black Ops mystery man, and wealthy owner of Eagle's Way. The mansion sits atop a mountain, is visited by few, and is Jack's very private retreat.
Catherine Blackburn Davenport known as Cat, is a journalist that seems to find dangerous breaking stories. She just reported on a dog fighting conspiracy, that involves celebrities, and politicians alike. A fire bombing at her home demonstrates how much her life is in danger. Jack and Cat share a heartbreaking secret that tore their life and marriage apart. Now Cat needs protection. Jack will put his anger and heartbreak aside, and risk his life to keep her safe. Read more
Book Release – Can't Hurry Love by Molly O'Keefe – a fun contemporary romance
From award-winning author Molly O'Keefe comes a wonderfully written contemporary romance about second chances at life and at love.
Tori Baker, the penniless widow of a disgraced financier, is ready to stand up, be counted, and make a new life for herself and her beloved son in Texas. She's taking over Crooked Creek ranch, her birthright, and turning it into something special. All that stands in her way is Eli Turnbull, a rugged, too-handsome cowboy who wants the land just as badly. Read more
Postcards from (Carolina) Home by Virginia Kantra
Virgina Kantra shares her love of the sandy shores and her new romance novel – enjoy!
I've always loved the sea. When I was growing up, my family took vacations to the beach. To the sticky boardwalks of New Jersey, redolent with popcorn and coconut oil. To the cold, seaweedy beaches of New England, where the views and the water temperature steal your breath away. Beautiful, rocky Maine inspired the setting of my Children of the Sea paranormal romances. Read more
The Marshalls, even sounds sexy, by author Kimberly Lang
We all have deadlines right, you know, those times when your blood pressure shoots through the roof? Kimberly gives us some insight on how to balance deadlines . . . sort of. Every week 5 randomly chosen commenters win a FREE book – winners announced on Sunday – good luck!
Writers have lives, too. I know you know that. As much as we live inside our own heads, talking to people who don't exist, we have all the same real-life things going on as everyone else. Kids have to be fed and ferried about, husbands need attention, friends need our support. As much as I love what I do, the real people in my life have to come first, just like every other woman who juggles a job and family. Read more
Romance Guest – Wendy & being a Domestic Goddess + Giveaway!
By Wendy Vella

I gave in to household pressure and baked yesterday.
While for some of you domestic goddesses this may be a regular occurrence, it is not for me. That's not to say my children were neglected; I rustled up the obligatory cupcakes with pink and blue frosting when required in their youth. It's just not a hobby of choice like it is for some.
But with the house now filled to capacity with hubby, adult son, adult daughter and her boyfriend (recently returned from their travels) and an Irish border, plus two dogs, you can imagine the cupboards do not stay full for long.
After several forays by different individuals into the kitchen yesterday, complete with loudly opening and closing doors, the mumbled comments with regards to my competence as a mother soon started.
Read more
Guest Post: We Put our Underwear on One Leg at a time + Giveaway!
We Put our Underwear on One Leg at a time
Female Authors and their Male Characters
By Stacey Agdern
As last month's column ended with a debut male author's military fantasy, it's fitting that the focus of this month's column is a powerhouse female author who writes romantic thrillers with military heroes…and her very first foray into the world of paranormal romance. Suzanne Brockmann's 'Born to Darkness' is a brilliant book which centers around three different couples. As luck would have it, Brockmann has managed to write a textbook on this month's subject, as four of the characters in these couples are prime examples of the best ways to write strong male characters.
We start with the scientist behind the story, the genius with that bit of strength that wants to get let out. He does not have the abilities that the rest of the characters do, but what he does have is heart. And intelligence. And strength when it counts. In Brockmann's book, this role belongs to Dr. Eliott Zerkowski. This particular type of mental strength and intelligence can also be seen in Catullus Graves, the hero of Zoe Archer's 'Stranger'. Yet another factor that unites these two amazing characters is that both of them win their loves despite so many obstacles standing in their way.
Then there is the tortured hero with more secrets than he can really handle. He is strong, quiet, commanding when necessary, and must learn the hard way that his love is stronger than he thinks. In Brockmann's book, this delicious and heartbreaking role belongs to Dr. Joseph Bach. I only hope that it takes him much less in the torture department to win his love than 'Mean' Joe Green in Cindy Gerard's 'Last Man Standing'. And I desperately hope that neither he nor his heroine must face the kind of torture that Taylor Jones and his love in Shiloh Walker's 'The Departed' do.
Third on our list is the wounded man who is ready to make a difference despite what he sees as the trouble in his past. He is strong despite what he thinks of himself. In Born to Darkness, this role belongs to Shane McLaughlin, the central male character of the book. This lovely combination of physical strength and an unbreakable spirit also belongs to Jonah Walker in Jessa Slade's 'Vowed in Shadows.' You can also see it in Zach Angelino, the hero of Roxanne St Claire's Edge of Sight. Though both Jonah and X have physical issues, they do not let them stand in their way, in the same manner as Shane's views on his dishonorable discharge.
Fourth and finally, there is the powerful man who knows what he wants, and goes after it once he is given the chance, or the cue. Stephen Diaz plays this role in Born to Darkness, and like Lucas Hunter from Nalini Singh's Slave to Sensation, he gets who, and what he wants…once they give them the okay.
Four different types of strength. Four different types of characters given shape, form and story by so many brilliant authors. Which is your favorite? Let me know! Until next month, happy reading!
Stacey
Guest Review – REDWOOD BEND by Robyn Carr + Giveaway!
REDWOOD BEND reviewed By Kathy Altman, USA TODAY

CAPTION
Genre: Contemporary romance
No longer content to live so far away from the only family she and her 5-year-old twins have, Army widow Katie Malone packs up her boys and heads to Virgin River, Calif., for the summer. She hopes to find somewhere nearby to settle — somewhere kid-friendly but not too close to her overprotective brother. After months of hiding out on one side of the country while her brother laid low on the other, waiting for his chance to testify against a murderer with mob connections — a chance that never arrived because the mobster was killed the morning of the trial — Katie and her boys desperately need some safety and stability in their lives.
Which means the very last man she should want to become involved with is the former teen actor whose adolescent antics put every other bad-boy celebrity to shame. Especially when the grown-up version is still dangerously charismatic — and decidedly anti-commitment.
Dylan Childress gave up the Hollywood lifestyle long ago — or, rather, his grandmother yanked him out of it after his best friend died of a drug overdose. Eventually, Dylan found his true passion and majored in aviation in college, then started up a charter pilot service.
But business in Payne, Mont., isn't good, and while he and his partners are on a cross-country motorcycle tour, he decides to check out local airports for ideas on how to save his company. Then he meets the sassy and irrepressible Katie, who's more impressed with his motorcycle than she is with him, and Dylan can't help but wish he didn't come from such a spoiled, irresponsible, commitment-phobic family. Because if ever he'd consider making a forever kind of promise, it would be to Katie and her boys.
But his genes guarantee that the only "long term" he's capable of is the kind you find in an airport parking lot.
Redwood Bend was a joy to read! Every interaction between Katie and Dylan crackles with tongue-in-cheek humor and sexual tension, and Katie's twins offer their own authentic and heart-stealing moments of frustration and fun. And, of course, adding a delicious under-layer of angst is the seemingly insurmountable conflicts keeping Katie and Dylan apart — he's not a forever kind of guy, and even if he were, his life and his livelihood are three states away. Not to mention the fact that Katie's a package deal.
All Katie wants is to matter to someone. And all Dylan wants, though it takes him longer to admit it, is a family of his own. But Katie refuses to let Dylan use his relations' problems with monogamy as an excuse to break her heart. In fact, she doesn't let him get away with much of anything. At the same time, he's opening up a whole new world for her — and seducing her, despite her reservations, as he haltingly connects with her boys. I really enjoyed her voice — she can be nosy and a bit of a nag, but her frankness makes for some delightful banter. Let me share some examples.
This snippet occurs after Dylan and Katie first meet. He and the "motorcycle gang" he's touring with stop to help her change a flat tire:
"You have a couple of stowaways," he said, glancing into the car.
She peeked into the SUV. A couple of sets of identical brown eyes peered over the backseat. "My boys," she said.
"You don't look old enough to have boys."
"I'm at least fifty now," she said. "Ever been on a road trip with five-year-old twins?"
LOL. This next snippet is from my favorite scene, when even though he's resolved to avoid temptation, Dylan can't help searching out Katie. He's just gotten off his motorcycle after driving up to her cabin:
She gave herself a lot of credit for not sharply inhaling at the shock of his good looks. He swaggered toward her, peeling off his gloves. He had that swagger thing down; it was probably due to the constriction of the tight jeans around his hips.
And a few pages later:
I just Frenched a movie star.
Can you see why I smiled most of the way through this book? Well, except for the part with the disgruntled bear.
Appealing characters and a fresh and heart-tugging twist to a familiar conflict, coupled with what-did-she-just-say? dialogue and a cozy sense of community, all help make this latest installment in the Virgin River series a true romantic getaway.
Psst. One more thing. Intrigued by my mention of Katie's brother and his brush with the mob? Check out his story in this book's predecessor, Hidden Summit.
Kathy Altman is a soon-to-be-published author of contemporary romance and romantic suspense. She's a member of Romance Writers of America (RWA) and Washington Romance Writers (WRW) and is also active in the online Harlequin community. Her website is KathyAltman.com.
Sue's Comments: check out all the reviews on Goodreads –
I thoroughly enjoy the Virgin River series & every gosh darn moment I can spend there . . . I want to move there & open a book store, "VIRGIN BOOKS".
REDWOOD BEND was everything I had hoped it would be and after having not read the last couple of books in the series reading REDWOOD BEND only made me voracious for more VR!! Carr just keeps on getting better & better!!
QUESTION – if you were going to open a business in VIRGIN RIVER, what kind would it be? — every week 5 winners are chosen to win a FREE book – winners announced on Sunday – good luck!
If you like Robyn Carr, try Emily March or Mariah Stewart as they deliver small towns equally inviting!
Winners Announced below – Leap with Books GIVEAWAY Hop

Click the GIVEAWAY HOP image to visiting other participating sites.

5 Random Winners will be chosen — to win FREE romance books from Random House — to be eligible, comment below & 'LIKE' our Facebook page – click here

Best of luck & don't forget to take a look at our new release from Loveswept, RIDE WITH ME by Ruthie Knox – a ride you'll never forget! Just $2.99


Ten 5 Star Reviews on Amazon
"Get ready for a wonderful ride with this book. I loved it. " Kathleen Kelley
"I'm a sucker for road-trip books, and this one definitely fit the bill. " Smexybooks
"The best Romance I have read… I think… ever!" Erin
& More!
CONTEST HAS ENDED – Winners announced here:
mamabunny13
Kendra
Lauren
Kim
BJ
Thank you all for blogging with us!! Join us for our Lucky Leprechaun Hop!
future trends in romance? + Giveaway!
Steampunk was kind of a flash in the pan last year – some authors in the romance genre have written stories & have done well, and others . . . well, have crashed and burned.
Trends — they are around us – everywhere! Trends in clothes, food, cosmetics – even nail polish colors !!!
Believe it or not, trends in romance start with you – the reader – really? You betcha! Publishing guru's around the world watch what you are reading, buying & your reaction to those stories.
Right now, readers are buying lots of Contemporary — oh yea, that is what the market shows! Robyn Carr, Linda Lael Miller & Mariah Stewart are some of authors that you may have read in this sub-genre.
Historical regency's are still a favorite (Georgian period too); Paranormal is alive and well & even though we say we are tired of vampires we are still buying them ????
Time travel romances are apparently more niche, as is Futuristic. Suspense romances have their ups and downs.
Military romances, seem to be on the uptick, and Sports — oh my . . . or is just because of the covers?

So, what makes you read what you do — we're talking genre here, FOR EXAMPLE: why is the straight contemporary story so hot & the time travel contemporary so not? What do you think?
remember, every week 5 randomly chosen commenters win a free book – winners announced on Sunday – good luck!
HEA USA TODAY interviews Kristan Higgins & Ruthie Knox! + Giveaway!
By Joyce Lamb, USA TODAY
Debut author Ruthie Knox's first book, Ride with Me, comes out Monday. Ride with Me, billed as "a cross-country bike adventure (that) takes a detour into unexplored passion," is published by the new Loveswept line. I know I pretty much had you at "unexplored passion," but wait, there's more! At HEA's request, Ruthie and Kristan Higgins, best-selling author of, most recently, Until There Was You, tossed around some observations about their favorite road-trip movies. (Warning: Make sure you're not eating as you read this. We would feel really bad if you choked.) Oh, and if you hang around until the end and leave a comment, you could win a copy of Ride with Me
.
Kristan: Yo, Ruthie! Get in the car!
To me, nothing says "road trip" like a dead relative tied to the roof of the car. Do you agree, Ruthie? National Lampoon's Vacation came back to me in horrifying detail a few years ago when McIrish and I packed up the children and drove across country. Unfortunately, a new Harry Potter had come out, so the children missed out on most of the scenery, despite my rapid-fire order to "Look out the window! Look, kids! An antelope! Dang, you missed it. Oh! Look at the rock! Isn't that a beautiful rock? Dang, you missed it." Being from New England, we had vastly underestimated just how big Big Sky Country really is … but nothing says love like 14 hours of driving in a single day.
Ruthie: Oh, I agree, absolutely. It sounds like your children were perfectly in character, if they were reading and sullen while you gushed over scenery. Did McIrish keep flirting with a Christie Brinkley lookalike in a red convertible, or is that something that only happened in the '80s? (In what universe did Clark Griswold deserve Christie Brinkley, anyway?)
My favorite '80s road-trip movie has to be Planes, Trains & Automobiles, though. I love Steve Martin and John Candy's odd-couple chemistry — Steve Martin so perfectly, hatefully uptight, and John Candy so obliviously slovenly and cheerful. I adore how their cross-country journey just keeps getting worse and worse, and then when you think it can't possibly degrade further, the car catches on fire. The physical comedy from both of the leads is out of this world.
But my favorite thing about Planes, Trains & Automobiles is that it's a love story. Unconventional, sure, and it's not a happy-ever-after, man-and-woman sort of love, but Neal Page and Del Griffith definitely start to love each other by the end of the movie, and you know Neal was feeling a little heat when he woke up with Del's hand between his thighs. Or not. Either way. Love that movie.
Kristan: You're right, Planes, Trains & Automobilesis a love story. Both of those actors were at their finest in that movie. The car rental scene … ouch! We've all been standing behind that guy in line, horrified yet feeling his pain.
Now, who can think "road trip" without mentioning Lord of the Rings? Aragorn & Gandalf: bringing sexy back to Middle Earth! Swords! Horses! In all seriousness, I have seen these movies at least 108 times. The scenery is so breathtakingly magnificent … did I mention Aragorn? I think I did …
Ruthie: Aragorn, yes. So raggedy and stubbly. LOTR has something for everybody, and by "something" I mean, of course, "some specimen of lovable manliness." The aforementioned Aragorn (did we mention Aragorn?), plus Legolas-of-the-Flowing-Locks, and Sam and Frodo for the hearth-and-home types. Or anybody who's had a fixation on Sean Astin since Goonies that only got worse when Rudy came out. Not that that happened to me.
Oh, and Sean Bean, too, for bonus hotness!
But we were talking about road trips, not hotness, weren't we? Yes. Road trips. So how about Little Miss Sunshine? Because that movie made me fall off the couch laughing a couple of times. There I was, not expecting much, just watching the movie because Toni Collette is in it and I'll watch her in anything, ever, and it turns out to be So. Freaking. Hilarious. Greg Kinnear with his motivational speeches! Steve Carell wanting to throw himself in front of a bus! Paul Dano as the sullenest teenager ever to sullen up the screen! And all of that before Olive does her awesome bump-and-grind at the pageant.
Plus, there's the obligatory dead body. Are road-trip movies best if they contain a dead body? Discuss.
Kristan: Yes. The importance of dead bodies on road trips … actually, let's change the subject. Let's talk wine. You know what I loved about Sideways? Well, the wine, of course. But it was one of the few movies in which being a writer was realistically depicted. I loved how the Paul Giamatti character tries so ineptly to talk about his book. And that scene at the tasting bar when he gets the news from his agent … just priceless. But that movie had a heart, too — despite the fact that Thomas Haden Church's character was utterly without morals, Paul Giamatti just wouldn't give up on him, a testimony to the friendships of our youth.
Ruthie: Agreed — Sideways is great, and so touching! I love movies about men behaving badly (in some form other than Porky's). Sideways lets both of the protagonists be people — stupid, funny, loyal, depressing, occasionally sublime people. We don't get enough of that in the movies.
I wonder if Thelma & Louise is the female equivalent? Best friends, endless adversity, stupid decisions, a lot of trying to negotiate the opposite sex (with very little success), and a moment of something really beautiful and sublime at the end? Of course, it doesn't exactly end happily. But not every story has to. Just the romance ones.
Kristan: One thing about Thelma & Louise we can't forget: Brad Pitt. Oh, yes. I also loved the aborted road trip in Bridesmaids — women behaving badly — which also reminds me of Due Date, in which my husband, Robert Downey Jr., is desperate to get home in time for the birth of his child. Alas, he's saddled with Zach Galifianakis' child-like and still horrifyingly irritating character. That scene where RDJ is kicked off the airplane … oh, how I loved that scene!
Ruthie: Basically any scene where someone is kicked off an airplane is awesome — and I have to agree, the airplane scene in Bridesmaids is primo.
But airplanes have romantic potential, too. Have you seen your husband in Home for the Holidays? Not only is that among his most inspired performances, but there's a very romantic moment at the end of the movie where Dylan McDermott and his lampshade sit down next to Holly Hunter on an airplane. One of my favorite cinematic happy ever afters, hands down.
Kristan: There's something so satisfying about road trip movies — and books! I think home is all the sweeter for having been away from it, and the lessons learned on the trip are, hopefully, lessons that will echo throughout eternity (and now I'm quoting Gladiator, which is ANOTHER great road-trip movie! Sort of! In a way …)
Ruthie: Maybe that's the whole purpose of the road trip. Not the gladiator thing, but the disasters and adversity — like a giant pressure cooker that softens characters' socialized shells and forces them to be their best selves. Once they've finished being their worst selves. The fun part is watching them at their worst, but the good part is watching them find their way home, better than they were when they left.
Ahhh. Now I want to go watch a movie. You got popcorn, Higgins?
Joyce: Thank you, Ruthie and Kristan! To find out more about Kristan and her books, you can visit her website, KristanHiggins.com. To find out more about Ruthie and her debut book, Ride with Me, you can visit her website, RuthieKnox.com.
So, readers … what's your favorite road-trip movie? Mine is The Sure Thing with John Cusack and Daphne Zuniga from 1985. I loved the romance, as well as the Planes, Trains & Automobiles feel of everything going wrong at first but going right by the end. You?
Every week on R@R, 5 randomly chosen commenter's will win a randomly chosen FREE book – winners announced on Sunday – good luck!
Winners ANNOUNCED – Romancing the Valentine Hop! CLOSED


2/6 – 2/13 – comment below to be eligible to be one of three lucky US winners of two print paper books – RIDE WITH ME & BECAUSE OF YOU - sold only as an E-book for just $2.99!
Now's your chance to win a paper a copy!!
Comment below to be eligible for the random drawing — winners announced on 2/14/2012 – good luck!

& don't forget to HOP to other participating sites & enter to win – click the links below for a complete list of sites – Enjoy!


CLOSED:
Congrats to our WINNERS:
Rinib
June M
Jeanne Sheets
Thanks for hopping with us!
SEE HOW THEY RUN + Giveaway!
SEE HOW THEY RUN and the Owl in the Attic (Bethany Campbell)
For me, stories evolve in different ways. Sometimes one arrives complete, as if the Muse special-ordered it, monogrammed and gift-wrapped. Other stories start with one idea that just won't go away. The trouble is, it won't go anywhere else either. It may just hang around and hang around, inhabiting the head like a reclusive owl brooding in the attic rafters.
The basis for SEE HOW THEY RUN crouched in the rafters a long, long time. The idea came from a piece written by neurologist Oliver Sacks. He described adult twins diagnosed as possibly autistic and institutionalized since childhood. Although they could not grasp much of what most of us call reality, they had two unusual gifts: astonishing powers of personal recollection and a genius with numbers.
I couldn't get the story out of my mind. What fascinated me was their twinship. Maybe nobody else could grasp the world as they saw it, but they understood each other perfectly. This paired aloneness made them seem both cursed and charmed, almost mystical creatures.
A few years later I read an unrelated book, THE UNDERGROUND EMPIRE, a chilling description of international drug trafficking and its power to insinuate its influence almost any place it wished. It described a world of incredible corruption and violence. This was scary stuff with scary people–so scary, it made the owl's eyes open wide as saucers.
I suddenly imagined Sacks's institutionalized twins as boys of eight. One day on the playground, they see the driveby shooting of an elderly man. With them is the heroine, their teacher, Laura Stoner, who calls the police because the boys have noticed important details that may help identify the killers.
But when the police discover the victim is a Mafioso kingpin and drug lord, they know the boys will be in danger, for they can identify the men making the first strike in a long-simmering drug war between the Mafia and a South American cartel. They order Laura and the twins put into protective custody.
The hero, assistant district attorney and former detective, Mick Montana, is one of the guards assigned to conduct her and the twins to a safe house. They're ambushed, however, making it clear the cartel has informants inside the drug task force. Laura and Mick can no longer trust the system to protect them and the boys. They must go on the run with no backup and no plan.
The boys are difficult, enigmatic, yet as vulnerable and defenseless as children can be. The killers in pursuit are predators, ruthless, expert, and with almost unlimited resources. To get the twins to safety will take all Mick's smarts and daring. But just as much depends on Laura's unwavering devotion to two puzzling boys unloved by anyone else in the world.
When I finished the book, I missed working on it, but that was okay. There was another owl up in the attic by then, sulking, solitary, and waiting. Do you like suspense books? What intrigues you most about suspense stories? Comment below, 5 winners are randomly chosen to win random books every week, winners announced on Sunday – good luck!
Guest- I wasn't always about romance novels by Sarah + Giveaway!
I wasn't always about romance novels by Sarah from Romance Novel Sluts
Growing up, I wasn't a reader. I watched TV. A lot of TV. From the afternoon cartoons, to Tom Brokaw, to my prime time schedule, to M*A*S*H reruns late a night. I watched Johnny Carson's monologue when I should have been in bed. The only thing I read willingly was the Sunday comics, the TV schedule, and old Archie comics.
Mom, an avid reader and former librarian, struggled with me, the only non-reader of four children. My reading comprehension suffered all through elementary school. I passed, reading when I really only had to, what I had to, or sometimes when extreme boredom or dire weather conditions were involved.
Fate happens, I suppose. Mom went to work at a cozy family-owned new/used bookstore on the west side of Houston (called Katy Budget Books). A couple of years later, I was hired as temporary help the summer the store moved and reorganized itself, then permanently for shelving books. I shelved children's books, westerns, war novels, horror, Regency romance, and the budding "weird shelves" (futuristic, fantasy and paranormal romance). It wasn't until prepping for the store's semiannual sale one night, as Mom toss historical romances me to mark for the sale boxes, that I started a little stack of books off to the side.
A stack of books I wanted to read.
Books Mom promptly took to examine to see if they were age appropriate for a girl who had never read anything like them, let alone a Barbara Cartland or a Harlequin Romance. These weren't books where the heroine "ascended to the stars" or was chastely kissed.
While I never got the books I so carefully set aside that night, Mom started me on the Sunfire books (YA historical romances) then moved me to Regency romances (including Janice Bennett's time travel Regencies). After giving me an old Tapestry to read, I snuck my first Julie Garwood home.
I came fully aware, I believe, of books, and it no longer took boredom or bad weather to get me to want to open one. I read instead of watching TV. I read before switching the light off at night. I read at school, never embarrassed of the bodice ripping clench covers. They were a badge of achievement for me. It made me laugh every time a boy in class asked me, in a whisper, "Is it true there is sex in those books?" I would look at them, smile, and say, "Yes."


I knew I wasn't reading them for the sex. I was reading them for the way they made me feel: Happy, good, content, joyful, empowered. I still read them now to recharge my mind so I can take on the world.
There are days now, I just have to read a romance. Like pulling weeds. Sometimes, I just have to pull weeds. I do it not for the action, but how it makes me feel. My husband doesn't seem to understand that.
What was it for you? What made you start reading romance? Remember, 5 commenters are randomly drawn to win a random free book every week – winners announced on Sunday – good luck!
Thanks! Sarah
HEA USA Book Review of Stephanie Tyler's Night Moves
Written By Lea Franczak, USA TODAY
CAPTION
Night Moves is the fourth book in Stephanie Tyler's dark, fast-paced Shadow Force series, which chronicles the lives and loves of a group of tough elite Special Forces-trained mercenaries. Tyler's crisp, gritty prose and dialogue suit these hard-core lethal warriors who embrace the adrenaline rush provided by the dangerous missions they undertake. A prologue takes readers back to when Kell Roberts and Reid Cormier met as young emotionally scarred adolescents living in the same foster home. They forged a tight bond that strengthened during their years in the military. Kell and Reid are as close, if not closer, than brothers.
Kell and Reid continue to contend with the devastation caused by a Delta Force mission gone wrong that cost the life of one of their teammates, and left surviving team operatives, including Reid, fighting for their lives. In the wake of the rescue of his friends, Kell went rogue, spending three months in the jungle of Sierra Leone hunting down and exterminating the remaining terrorists from Dead Man's Hand (DMH). Reid has pulled Kell in, but he struggles with guilt related to the circumstances surrounding the failed mission, and he feels disconnected, as if he left a piece of his humanity in the jungle. Leaving the military behind, Kell agrees to work a mission with Reid as part of the clandestine mercenary group formed and led by ex-Delta Force operative Dylan Scott.
Kell and Reid are about to complete the covert operation in Juarez, Mexico, when photographer Teddy Lassiter crashes into their lives, bringing a truckload of trouble in the form of mercenaries firing automatic weapons. The men are left with little choice but to spirit Teddy away, resulting in a roller-coaster ride of suspense, danger and desire as deadly threats move in from all sides. Despite Teddy spinning a web of lies related to her reasons for being on the run, Kell can't help but be drawn to the mysterious, antagonistic woman.
Not only is Teddy on the run from a deadly threat from her past, she has the law looking for her, having given the U.S. Marshals Witness Protection Program the slip. She is tough and strong-willed but floundering in her efforts to prove the innocence of someone close to her and gain freedom from suffocating witness protection. The trio take flight to a safe location ferreted out by Reid. While en route, they run into more trouble: An enemy from Dylan's rather colorful past is intent on vengeance.
At its heart, Night Moves is a story of two tortured souls who find comfort and love together under the most harrowing of circumstances. There are plot twists a'plenty, and the incessant danger amplifies the desire shared between a hero and heroine who grab fleeting moments of intimacy when and where they can. Readers are treated to a two-pronged love story as sparks fly when the seductive uberalpha Reid meets Grier Catherine-Grace Vanderhall, a tough, no-nonsense U.S. Marshal tasked with finding Teddy and returning her to protective custody.
Tyler paints an enticing portrait of a highly trained group of lethal alpha warriors who often function outside the law to protect innocents. She provides nail-biting suspense, loads of action spiced with one-on-one fight sequences reminiscent of a Jason Bourne movie. Further, this author isn't afraid to integrate military-style kill scenes into her plots. Kell's lethal weapon of choice? A pen. Readers can expect bullets flying, surprises at every turn and, for an added punch, passion in the midst of a raging hurricane.
The narratives of all four of the Shadow Force novels are complex, with multiple intersecting subplots and story arcs that culminate in Night Moves. It is for this reason I feel it is crucial for readers interested in this series to read the books in order. The Shadow Force team is brought full circle in Night Moves. The remaining members of this tight-knit family of mercenaries and their heroines make appearances, and Tyler pens an unconventional HEA for Kell and Teddy. As for Reid? Well, all I'll say is fans will hunger for closure to his story.
The Shadow Force novels: Lie With Me, Promises In the Dark, In the Air Tonight and Night Moves.
Lea Franczak lives in Toronto with her family, which includes three dogs and one cantankerous geriatric cat. She has been blogging and reviewing since 2008 and is a contributor at Book Lovers Inc. and Desert Island Keepers as well as an active member at Goodreads.
Check out all of Stephanie's books here
HEA USA reviews Hometown Girl by Mariah Stewart
Review written By Kathy Altman, USA TODAY
CAPTION
When I think of Mariah Stewart, I think of romantic suspense. Or I used to, anyway. In Stewart's Hometown Girl, I discovered I've been missing out by not reading her Chesapeake Diaries series.
In Hometown Girl, Brooke Bowers struggles to establish a life for herself and her young son back on the family farm in St. Dennis, Md. Two years earlier her husband was killed in Iraq, leaving Brooke heartbroken and in desperate need of the love and support only her hometown can provide. She works like a fiend as she finishes her degree and launches her cupcake business, but the one thing she can't bring herself to do is become romantically involved. She tries to be social, but she's determined to remain independent. A first date never leads to a second, earning her the nickname "one and done."
Jesse Enright moved to St. Dennis to take his grandfather's place as head of the family law firm. But Jesse is the only one who's confident that the small town is where he belongs — he has a lifetime's worth of his father's screw-ups to live down. But he's determined to prove himself and to raise a family of his own in the community he's grown to love. If only the elusive Brooke Bowers would cooperate, their future together could be as delectable as her signature desserts.
While Jesse plots ways to spend time with Brooke without actually dating her, Brooke deals with the remnants of a less-than-admirable past and searches for the strength to make room for love in her future.
I haven't (yet!) read the previous books in the Chesapeake Diaries series, but Hometown Girl is a wholly satisfying story in its own right. At first I did feel a bit of an outsider in St. Dennis and somewhat overwhelmed by Brooke's friends and their romantic histories. I believe my unfamiliarity with the community explains why I found the book's opening to be slow. But it didn't take long for Stewart to entangle me in the world of St. Dennis, and she did it as subtly and as irrevocably as Jesse ensnared Brooke in his. The characters were appealing and three-dimensional, their challenges not only believable but engaging. I enjoyed the relationships among Brooke and her female friends. Besides, who can resist a wedding — or two? Throw in a personal redemption, an emotional reconciliation, a ghost, and a mysterious set of initials, and you have an engrossing story with poignant, relatable themes like grief, forgiveness, friendship, and rebirth. No big surprises, but a heartwarming read. So settle back and enjoy Hometown Girl with a cup of tea and no fewer than two cupcakes.
Kathy Altman writes contemporary romance and romantic suspense.
Next in Mariah's series is HOME FOR THE SUMMER on sale May 29, 2012 – click here to see the full series:

Valentine's Day Around the World + Giveaway!
Valentine's Day Around the World
by Cassandra Carr
I know were a week away until Valentine's Day, but I thought I'd give a little information on the cool rituals associated with Valentine's Day all over the world. A few years ago I was actually in Hong Kong over Valentine's Day. One of the colleagues from my hubby's office invited us to a sort of country club-type place that he belonged to and we had dinner there. The women received flowers upon entering, along with a couple of chocolates, so really, it didn't seem all that different from how we celebrate here in the United States. That got me to thinking – does the whole world celebrate Valentine's Day the same way, or do the traditions in Hong Kong skew toward the British/American way of celebrating?
I found this fascinating website with information on how different countries celebrate the day. It's at http://www.novareinna.com/festive/valworld.html if you want to see it for yourself. I'll share just a few:
Britain- One uniform custom is the singing of special songs by children, who then receive gifts of candy, fruit or money. In some areas, valentine buns are baked with caraway seeds, plums or raisins.
Denmark- One custom in Denmark is for people to send pressed white flowers called Snowdrops to their friends. Danish men may also send a form of valentine known as a gaekkebrev (or "joking letter"). The sender of this gaekkebrev pens a rhyme but does not sign his name. Instead, he signs the message with dots…one dot for each letter in his name. If the lady who receives the card guesses the name of the sender, then she is rewarded with an Easter Egg later in the year.
Germany- In Germany, it has become customary for the young man of a courting couple to present his beloved with flowers on February 14. Valentine gifts in Germany are usually in the shape of love tokens, complete with endearing messages.
Japan- In Japan, Valentine's Day is celebrated on two different dates…February 14 and March 14. On the first date, the female gives a gift to the male and on the second date…known as White Day and supposedly introduced by a marshmallow company in the 1960s…the male has to return the gift he received on February 14. Thus, strictly speaking, a Japanese female has the luxury of actually choosing her own gift. Chocolate is the most popular gift in Japan. However, since most Japanese females believe that store-bought chocolate is not a gift of true love, they tend to make the confection with their own hands.
Korea- The traditional gift of candy takes place in Korea on February 14, but only from females to males. There is another special day for males to give gifts to females and this is celebrated on March 14. Very similar to the custom in Japan, March 14 in Korea is known as "White Day." On "White Day," many young men confess their love for the first time to their sweethearts.
Taiwan- Valentine's Day is celebrated in Taiwan on February 14, but there is also a special Valentine's Day on July 7 of the lunar calendar, based on an ancient Chinese folktale. Both dates are equally as important. Many men purchase expensive bouquets of roses and other flowers for their sweethearts on these days. According to Taiwan tradition, the color and number of the roses holds much significance. For example, one red rose means "an only love," eleven roses means "a favorite," ninety-nine roses means "forever," and one hundred eight roses means "marry me."
I wouldn't mind getting one hundred eight roses!
What traditions do you follow on Valentine's Day?
remember every week 5 commenters are randomly chosen to win a free book – winners announced on Sunday – good luck!
Cover Time – what rocks your socks? + Giveaway
We've not done a cover post in quite some time — our tastes surely have changed since our last discussion — what we liked yesterday may not be the look we like today? The cover to my left is our hero, Tom – Tom is my cover of the month for Feb – he's my avatar on Twitter. I chose Tom because he makes me smile & reminds me of Ruthie's story, which BTW, is laugh out loud fun! Heart-warming and sexy too – really a great story & our next Original Loveswept release, on sale 12/13/2012, $2.99. I also love the cover of her next book, coming out in June, About Last Night -

Yes, the cover Gods have blessed us — we've got an awesome art department that seems to nail our covers, depicting the hero of our stories to a 'T'.

But there are more to choose from, and I'm anxious to hear what you like & don't like, and to find out if your opinions have now changed since you're purchasing more digitally? Tell us below!
And now, for the Cover Revue. There are five covers within each category — these books have released in the past few months or are soon to be released — based on the category, pick your favorite cover & tell us in the comments what you like best – have fun!
Remember, 5 randomly chosen commenters are chosen weekly to win a random book – winners announced on Sunday -good luck!
Valentine's Day & our picks for you! + Giveaway!!
Happy Valentines Day!
Are you looking for a great book, one of those stories that makes you say, "Ah, that is what love is all about?"
We've got some great suggestions for you — stories where the romance is key, stories that fulfill your dreams . . that 'HEA'.



Suzanne Brockmann has a new book out later this month, BORN TO DARKNESS – & this quote just about sums it up: "As the New York Times bestselling author of the Troubleshooters series and a "superstar of romantic suspense" (USA Today), Suzanne Brockmann has an acclaimed history of taking readers' breath away with her novels of hot passion and high adventure."Suz started her Troubleshooters with Unsung Hero and has seventeen books in the series; my fab being, GONE TOO FAR –
Sam & Alyssa's relationship, to me, was one of the most romantic ever, listen to this: FBI agent Alyssa Locke's relationship with Sam has been overwhelmingly intense and nearly catastrophic, yet it refuses to end. The last time she saw Sam was six months earlier, when they worked together to stop terrorists from assassinating the U.S. President. Much to her dismay, Alyssa is assigned to lead the murder investigation and once again the two are face to face. When explosive information surfaces linking Sam to the still unsolved assassination plot, the stakes are raised. With her reputation hanging in the balance, and her loyalties in question, Alyssa is faced with an impossible dilemma:arrest a man she believes to be innocent, or risk her career.
While Alyssa tries to fight their intense attraction, Sam is determined to heat things up between them once again. And the complex case pushes them both to the wrong side of the law–and on the run to discover the truth. As more agents step into the chase, and with Sam's daughter still unaccounted for, neither Alyssa nor Sam can predict just how deadly hot this situation is about to become. . . .

Christy Reece is another romantic suspense author who knows what love is & her H/H may struggle to find it but for the reader, totally worth the wait! I got hooked on the Last Chance Rescue series from the start with, RESCUE ME –
Christy is now nine books in her series, with more to come! On sale last month was SWEET REWARD, and that it was, listen to this:
WHEN RISK IS THE REWARD—LET THE DANGER BEGIN
Adrenaline junkie Jared Livingston has found the perfect blend of exhilaration and danger in his new job at Last Chance Rescue. Raised to depend only on himself, Jared tried marriage, but the end of the relationship renewed his belief that he was meant to be a loner. Now a desperate plea from his ex-wife puts Jared in the unique position of using the skills she despised to rescue her missing daughter. The case brings Jared face-to-face with Mia Ryker, the only agent ever fired from LCR—for playing too far outside the box. Now Mia's back, and as a team, they're as compatible as fuel and fire—blowing off tension in each other's arms, blowing open the secret life of a wealthy philanthropist and his shameful dealings. Their search for the innocent child takes them to places neither have been before—to the edge of danger and to the edge of their hearts.
Please tell me you are as in love with this title as I am? Princess Charming is the first in Nicole's, Legendary Lover's series. Here's the copy, doesn't this sound fun: In Nicole Jordan's dazzling new Regency series, the scandalous Wilde cousins seek true love by imitating history's legendary lovers . . . beginning with Ashton Wilde, Marquis of Beaufort, who takes on the daunting role of Prince Charming to an unlikely Cinderella.
Thanks to the mischievous meddling of his matchmaking sister, Ashton Wilde meets a damsel in distress during the midnight magic of a lavish ball. But Maura Collyer isn't looking for a prince—or an intimate pairing with any member of the scandalous noble Wilde family.
Intrigued by Maura's beauty and daring, Ash is determined to aid in the rescue of her beloved stallion, gambled away by her wicked stepmother to an evil viscount. As their adventure becomes rife with peril and passion, Ash suspects he's found his heart's desire.
Even though her dearest friend may be her self-proclaimed fairy godmother, Maura is mortified at being pushed into a romance with a notorious rake such as Ash. Dashing and charming, he comes to Maura's rescue just in time to help her steal back her precious horse. As they flee across the countryside, she can't resist his sweet seduction. But is her prince playing a role in a fairy tale to test an improbable theory, or is the love awakening in her heart proof of her own happily ever after?
I have to include my author's book, not just because I bought & edited it for the Loveswept line, but because of Shane, our hero – a man I think you'll want to read about, over & over again — I know I do! Listen to this: From the war-torn streets of Baghdad to the bittersweet comforts of the home front, two wounded hearts navigate the battlefield of coming home from war in this explosive eBook original from newcomer Jessica Scott. Keeping his men alive is all that matters to Sergeant First Class Shane Garrison. But meeting Jen St. James the night before his latest deployment makes Shane wonder if there's more to life than war. He leaves for Iraq remembering a single kiss with a woman he'll never see again—until a near fatal attack lands him back at home and in her care.
Jen has survived her own brush with death and endured its scars. And yet there's a fire in Shane that makes Jen forget all about her past. He may be her patient, but when this warrior looks her in the eyes, she feels—for the first time in a long time—like a woman. Shane is too proud to ask for help, but for Jen, caring for him is more than a duty—it's a need. And as Jen guides Shane through the fires of healing, she finds something she never expected—her deepest desire.
And, don't miss our newest release, 2/13/2012 – RIDE WITH ME by Ruthie Knox –
In this fun, scorching-hot eBook original romance by Ruthie Knox, a cross-country bike adventure takes a detour into unexplored passion. As readers will discover, Ride with Me is not about the bike!
When Lexie Marshall places an ad for a cycling companion, she hopes to find someone friendly and fun to cross the TransAmerica Trail with. Instead, she gets Tom Geiger—a lean, sexy loner whose bad attitude threatens to spoil the adventure she's spent years planning.
Roped into the cycling equivalent of a blind date by his sister, Tom doesn't want to ride with a chatty, go-by-the-map kind of woman, and he certainly doesn't want to want her. Too bad the sight of Lexie with a bike between her thighs really turns his crank.
Even Tom's stubborn determination to keep Lexie at a distance can't stop a kiss from leading to endless nights of hotter-than-hot sex. But when the wild ride ends, where will they go next?
THE CHIEF, by Monica McCarty begins this awesome series – AN ELITE FIGHTING FORCE UNLIKE THE WORLD HAS EVER SEEN . . .
Scouring the darkest corners of the Highlands and Western Isles, Robert the Bruce handpicks ten warriors to help him in his quest to free Scotland from English rule. They are the best of the best, chosen for their superior skills in each discipline of warfare. And to lead his secret Highland Guard, Bruce chooses the greatest warrior of all.
The ultimate Highland warlord and a swordsman without equal, Tor MacLeod has no intention of being drawn into Scotland's war against the English. Dedicated to his clan, the fiercely independent chief answers to no one—especially not to his alluring new bride, bartered to him in a bid to secure his command of the deadliest fighting force the world has ever seen. The treacherous chit who made her way to Tor's bed may have won his hand, but she will never claim his heart.
Although her husband's reputation is as fierce as his manner, Christina Fraser believes that something softer hides beneath his brutal shell. But the only warmth she feels is in their bed, in glorious moments of white-hot desire that disappear with the dawn. When Christina's reckless bid to win her husband's love goes awry and thrusts them into danger on the eve of war, Tor will face his ultimate battle: to save his wife and to open his heart—before it's too late.
Monica's fifth book in the series, THE SAINT, is on sale late March 2012 — this is a series that HEA's very well – Enjoy!!
There are sooooooooooooooooo many books that will meet your HEA requirements, of these books I've mentioned, which one touches your heart —ß comment below & tell us which book interests you & you may win that book in a random drawing – 5 winners announced by Sunday & will be randomly selected from the comments below – must be US & 18 years or older – GOOD LUCK!


HAPPY VALENTINE'S DAY – 5 more random winners will be selected today – comments from 2/14 ONLY – Hurry Hurry & tell us the book you would like to receive – good luck!
Valentine Winners here:
alisha woods#73
Christine W#74
Arianna#76
TinaB #80
Beth #83
Thank you all! I hope you had a great day, R@R
Shiloh Walker writes, What's in a name…+ Giveaway
What's in a name…
The heroine's name is Hope.
After spending the past few years on the run, hope is kinda of the last thing she has, though.
But run wouldn't be a very good name, right? Neither would fear.
Still, when she looks in the mirror, she doesn't see Hope.
She looks in the mirror and sees
Meeting the hero of her story doesn't make things any better. At least not at first. He's a lawyer…and for her, that means he's the enemy. A sexy enemy, but still.
She finds her strength in the oddest manner. It happens after an attack…on her, on a friend. Her best friend is attacked, she's attacked, and it's made to look as though she's the one who attacked her friend, and then turned around and tried to kill herself. Not exactly the act of a woman with a lot of hope, right?
Except for this…
This time, the hope comes from Hope herself.
The attack pushed her pretty much to her limit and she found her stopping point. Found the hope buried deep within herself, and she found her strength.
I knew it was in there, inside her, otherwise, I couldn't have written a book about her. A weak heroine is pretty much a mood killer… for me, anyway.
And while she's not going to be the heroine to charge into the line of fire, she's definitely not going to be anybody's doormat. She found her strength during the course of this book, and she found herself…she found Hope.
A small snippet…
"Just get it over with?" he repeated, some of his tension edging into his voice.
"Yes." She swallowed. "Please."
"So polite. Even when you're that pissed off at me. Still so polite," he murmured. "Okay, Hope. I'll get it over with."
Then he closed the two feet between them. He wanted to touch her…he wanted it so bad, he hurt with it, ached with it, would have gone to his knees and begged it he thought it would have done any good.
Instead, he jammed one hand into a pocket, closed it in a fist.
The other, he used the tip of his finger and used it to lift her chin.
He had just a second to see her eyes flare wide before he dipped his head and brushed his mouth against hers. Just the lightest brush—hardly enough to even get a taste.
Still, that one taste blistered through him, rushed through him, setting his blood to boil.
He heard her gasp, felt it…and as her lips parted against his, he wanted, desperately to tease that slight opening with his tongue, see if he couldn't coax her mouth into opening for him, just a little more.
Instead, he whispered against her lips, "I've wanted to do that from the first second I laid eyes on you."
Want to read more about IF YOU SEE HER? You can check it out at my site…
Shiloh Walker
http://shilohwalker.com


Copy:
A FACE IN THE MIRROR
Hope Carson may not look like a survivor, but she has escaped an abusive ex-husband and recovered from a vicious assault. Now she endures the painful memories and suspicious rumors surrounding her involvement in the attack. Her ex is a cop, so the last people she trusts are law enforcement officials—and she certainly doesn't trust how the local DA makes her feel inside.
Remy Jennings should know better. He has no business falling for a woman who he suspects may have a deeply troubled mind. And even if he did make a move, she'd bolt like a frightened rabbit. But how can he deny a burning desire that threatens to consume him? As Hope's past catches up with her in the worst way, Remy is determined to break through her defenses, earn her trust, and keep her safe in his arms—before it's too late.


Find all of Shiloh's titles here
Social Media – what you should & should not talk about + Giveaway
Well, it's happened, the internet has taken over the world, or has at least taken over the virtual world, and maybe will take over the entire world in time. Which brings us to the topic of how much is too much — information-wise, what you should & should not talk about . . . are there boundaries?

When talking about the romance community, I can think of quite a few boundaries – - some of which you may or may not agree with me, as I think it really depends on what your boundaries are too, yes?
Couple of things that come to mind — information that you just should not share includes location — you never know who is listening in on your conversation. I'd hate for anyone to hunt us down & something awful happen – ok, that might be just me, watching too much CSI.
Something else that I think is not appropriate for Social Media is your personal life – especially when talking about family friends & so forth — general conversation I think is fine, but photos & too much personal detail, TMI? again, call me 'Nervous Nelly', however, you just put yourself & your family out there for a not so nice a person to take advantage of you, don't you think?
You know how I love to Google, so I thought I'd search this topic, "Things you should or should not do on Social Media," & this is what I found:
#1 – Messages to celebrities/personalities & the like (I didn't totally understand? you?)
#2 – Talk about your late night & physical condition (yeah, dah)
#3 – Bodily functions (well, wouldn't talk about that in person either!)
#4 – Daily Schedule, I suppose this could be boring if you say the same thing day after day . .
#5 – Tragic Situations – not to dwell of course not, however, you want people to be aware if a cruise ship ran aground in Italy, no? Someone you know could have been on there!
#6 – Pregnancy scares – no worries, not a hot topic for me anymore
#7 – A break-up – hmmmmmmmmmm, sometimes you get your best advice from people – encouragement too, yes?
So, that was our Google search list — I know we can come up with better subjects as to what should or should not be breached in Social Media – want to name a few? Remember, every week, 5 commenters are randomly chosen for a random free book – winners announced on Sunday – Good Luck!!
Weekly Winners!
Thanks again for blogging with us this week — winners are below & if you are one, please send your snail mail to: romanceatrandom@randomhouse.com so we can get you your book! International commenters &/or commenters that prefer a digital copy please provide us your email addy so we may prepare your preview in Net Galley. Authors that may have offered a giveaway during the week will post their winners on those posts in the comment section — so take a look to see if you're included!
Congratulations to these 5 ladies!
Congrats! Don't forget our Reader Rally -
& join us this week to be one of the 5 – congrats to all & thank you for blogging with us!!
SueG
Reading Resolutions by Heather Daniels-Lire + Giveaway!
Reading Resolutions by Heather Daniels-Lire
I'm a resolution and goal person. It drives everyone around me insane but I can't help it. With that in mind I started thinking about what my goals would be for 2012. I made the requisite lose weight goal, the professional goal, and the be a better mom goal. Then I was stuck. I really wanted a goal for reading, but what could I do.
This got me thinking about my reading habits and how I read and what I read. As I went down memory lane I remembered the book mobile lady who introduced me to reading. She would stalk the book mobile with the Boxcar Children, The Babysitters Club and Sweet Valley Twins.
When I was fourteen I progressed to the HQN category books and will never forget the first one I read I don't remember the title or the author but this was the plot. The heroine sees an ad asking for a nanny for a little girl and the person looking for a nanny is the heroine's husband who she hasn't seen in years. Not since she walked out of the hospital after being told by her mother in law that the baby had died and he never wanted to see her again. Consumed with the need to know if this is her dead baby she goes undercover as the nanny and discovers that it is her child and while she desperately wants to hate her husband she still loves him. The hero of course recognizes her immediately as his missing wife (though you don't discover this till later). As they get to know each other again and discover what really happened the day their daughter was born they both realize how much they love each other.
The pursuit of happily ever after hooked me. I wanted my own hero. Looking around me I didn't see any so I went looking in books. The first hero I found was Chase from Johanna Lindsey's Brave the Wild Winds, then it was Catherine Hart's Sheriff Travis in Sweet Fury, then I discovered those Highlanders thanks to Julie Garwood, Alec Kincaid and Ian Maitland oh my.
That was 1988-1990 and I haven't looked back. I've expanded from those rough Wild West heroes to black ops (Tara Janzen, Cindy Gerard and Stephanie Tyler are at the top of my list), to contemporary heroes (Carly Phillips, Nora Roberts, Julie Garwood, and Julie James lead the pack there) and paranormal (Nalini Singh, Kresley Cole, & Christine Warren top that list).
As a reviewer I love that I get to read all my favorite authors, however over the last year I found myself only reading those authors who I loved and not branching out. With that in mind I decided that my reading goal for 2012 was this…I have to read 2 new to me authors a month and at least 1 book in Spanish, in French and Italian. Easy right? I think so.
What is your 2012 reading Goal? Remember, 5 winners every week are randomly chosen to win FREE books — winners are announced on Sunday – good luck!
Bio: Heather Daniels has been reviewing books since 2007. After constantly being asked when she was going to start writing the many stories in her head she started writing her first book. She has since finished writing two stories and is working on a third. Her husband keeps asking her when she's going to submit one, her reply as soon as I think it's ready. When not reading and writing she can be found in the southwest training for a mini triathlon with her husband and sons. She is a contributing writer to the online women's magazine Curvalicious Living. Check out the review site she runs with her sil www.thebookreadinggals.com and follow her on twitter: @heatherlire and @bookreadinggals
Weekly Winners!
Reminder to observe Martin Luther King weekend & hoping you are enjoying your day -
Thanks again for blogging with us this week — winners are below & if you are one, please send your snail mail to: romanceatrandom@randomhouse.com so we can get you your book! International commenters &/or commenters that prefer a digital copy please provide us your email addy so we may prepare your preview in Net Galley. Authors that may have offered a giveaway during the week will post their winners on those posts in the comment section — so take a look to see if you're included!
Congrats – join us this week for our Reader Rally on Tuesday — Happy Romance!!

Mascot of romance, who would it be? + GIVEAWAY!!

   [mas-kot, -kuht]
noun
an animal, person, or thing adopted by a group as its representative symbol and supposed to bring good luck: The U.S. Navy mascot is a goat.
Silly topic, but not really, as I've been thinking about this — it seems that all important organizations have mascots, so to speak, right? KIA automobiles now has those adorable hamsters, as pictured above; Taco Bell had that little dog, what breed was he again?
Taco Bell had a big promotion a few years back and I bought three or four of those stuffed cuties!
Then of course, Geico's lizard. . . and now I've noticed they're using a pink pig in their commercials as well, weeeeeeeeeeeeeeeee!
I suppose 'Flo' on those Progressive Insurance commercials is a 'mascot' of sorts — well, her robot is, even if she is 'broken'
The romance genre really needs a mascot .. . . it doesn't seem right to call a big Best Selling author a mascot, does it? Can we call Nora a mascot, that's insulting even though she sells the most books in the genre! Nora is well respected for her work, and her support of the genre, but even so, I don't think she qualifies as a mascot — and she'd probably be very happy about that
So ladies, it is up to us! We must come up with a mascot for romance . . . . what character, animal, or alien *grins*, best represents our category — comment below! Can't wait to see your answers – LOL
Remember, 5 winners every week are chosen to win a RANDOM book – winners announced on Sunday – Happy Romance!!
My 20th Internet-iversary + Giveaway!
My 20th Internet-iversary by Samantha Hunter!
As I was contemplating 2012, I realized this year would mark twenty years on the internet for me – wow. I've always liked communication in whatever form it took – telephone, letters, CB radios (not kidding, my Dad had one in the car, and I spent hours out there), and the early Bulletin Boards we ran on our PCs. Then, I discovered the internet when I was in grad school in 1992 and never turned back.
A lot of people see the internet as a time-waster where we all sit around on Twitter and talk about what we had for lunch (guilty), but some of the most important events in my life over the last twenty years happened because of the internet.
Very likely the biggest moment was meeting my husband online in 1993. We met in an online social space called Lambda Moo – a multiplayer, object-oriented virtual space. Probably these days, no one even knows what that is (though it's still running). There was no MySpace or eHarmony, but thousands of people met in this wild place set up by the scientists at Los Alamos, and it was like living inside of an ongoing story. It was fantastic and incredibly addictive. Back then, the internet connection at home was via modem, and I don't even want to tell you what my phone bill was for those months, but I figured if I had met my husband while on a cruise, it would have cost about the same. And it was worth it, but thank God for recent technology that makes access a lot easier and less expensive.
That experience sparked the idea for my first Harlequin Blaze, Virtually Perfect. My main contact with other romance writers and with my future editor, Birgit Davis-Todd, was all online. I learned about writing romance and found community support through eHarlequin.com and other online writing sources.
Online, I have so much interaction with readers, other writers, editors, etc, and that has offered support and many opportunities I might have missed otherwise. For instance, recently I brainstormed a whole new anthology idea with some great authors who met on Twitter, but we never would have met or had that creative moment otherwise. I was also asked by Sue Grimshaw to read a wonderful book, Ruthie Knox's new release, Ride With Me (loved it!), and to blog here, today (Thank you, Sue, and Twitter!).
There've been a few less-than-perfect internet moments, of course – the foot-in-mouth moments, the online arguments, etc – but overall, the internet has made my life all the richer and happier over the last 20 years.
How about you? How long have you been online and how has the internet been an influence on your life? Share your experience, and I'll give away a set of Blazes: my current release, Straight to the Heart and its paired book, Hard to Resist (Kindle, Nook, or PB) to one commenter, at the end of the day.
"A sweet yet sultry, honest and heart-tugging ride. Everything a love story should be!"
Carly Phillips, New York Times Bestselling Author
A fantastic, sexy, and fun story! Ruthie Knox's, RIDE WITH ME, was a delight to read.
Jill Shalvis, NYT Best Selling Author
"Smart, sexy, and downright fun–I loved every moment of the ride!"
Julie James, National Bestselling Author
"Ruthie Knox writes a devil of a good book! Ride With Me is one wild and fun ride you'll enjoy from the first page to the last!"
Christie Craig, award winning author of romances with heart, humor and suspense.
"Debut author, Ruthie Knox's, RIDE WITH ME, is a great mix of steamy passion and non-stop wit. Get ready to laugh out loud. One HOT read!"
Christina Skye New York Times Best Selling Author of A HOME BY THE SEA
"Ride With Me is smart, sexy and funny, and once I picked it up I could not put it down. Can't wait for more from Ruthie Knox. "
Sarah Mayberry, Harlequin Super Romance
"Ride With Me has it all: it's sexy, smart and fun. Ruthie Knox is a name to watch for in contemporary romance."
Samantha Hunter, Harlequin Blaze
"A charming, off-beat romance romance debut, with a fresh new voice to keep the rest of us on our toes. Discover Ruthie Knox now, so you can say, 'I read her when…'"
Meg Maguire, author of The Reluctant Nude