December – #NewRelease Romance Shopping List
Get your new release list right here, courtesy of reader, Ellen!
| Date | Author | Title | Price | ISBN |
| --- | --- | --- | --- | --- |
Friday Find: THE BOLEYN KING in eBook, only $1.99 for a limited time!
Perfect for fans of Philippa Gregory, Alison Weir, and Showtime's The Tudors, The Boleyn Kingis the first book in an enthralling trilogy that dares to imagine: What if Anne Boleyn had actually given Henry VIII a son who grew up to be king?
 
Just seventeen years old, Henry IX, known as William, is a king bound by the restraints of the regency yet anxious to prove himself. With the French threatening battle and the Catholics sowing the seeds of rebellion at home, William trusts only three people: his older sister Elizabeth; his best friend and loyal counselor, Dominic; and Minuette, a young orphan raised as a royal ward by William's mother, Anne Boleyn.
Against a tide of secrets, betrayal, and murder, William finds himself fighting for the very soul of his kingdom. Then, when he and Dominic both fall in love with Minuette, romantic obsession looms over a new generation of Tudors. One among them will pay the price for a king's desire, as a shocking twist of fate changes England's fortunes forever.
Buy your copy HERE
WEEKLY GIVEAWAY: Enter to win an eGalley of CLAIMED!
This week we're doing something a little different. We're giving away 10 NetGalley copies of CLAIMED, a novel of erotic discovery and forbidden desire that goes beyond Fifty Shades of Grey, and it is the first book in the steamy new Club Sin Series. Winners will be emailed this Friday, so enter to win below!
As always, you can head over to Romance at Random's Giveaway Tab, for any giveaway details you might need, and we'll remind you every day during this week to enter via Facebook and on Twitter.
Follow us now so you won't miss out! Read more
New May #Loveswept Releases
See what else is on sale now on our printable shopping list – just click here!
Arrested by Love by Virna DePaul (On Sale 5/27)

In the steamy world of bestselling romance author Virna DePaul, there are bad boys and good girls on both sides of the law. And when they mix, it's always an explosive combination. Now the three novellas of her contemporary Red-Hot Cops series are available together in this eBook anthology! Read more
Guest Post: Talking about Birthday's by Elisabeth Barrett + Giveaway!
Last year, just about this time, I wrote a post at R@R talking about birthdays and how I always forget mine.
Well, funny thing about birthdays, they come around every year. And guess what? I forgot it again this year, too! For your reading pleasure (and because I got lots of comments about my post last year), I have transcribed the conversation I had with my husband, Mr. B, last week verbatim: Read more
Guest Post: Small Towns are the new Vampires?!? + Giveaway!
I wouldn't be able to pass this along, if I hadn't heard it quoted at a conference recently. Since I didn't ask permission, I hesitate to name names, but the quote had me thinking…could it be? Will the number of small town romances and small town series start hitting the shelves, and immediatly flying off because readers simply cannot get enough of them? I surely do hope so!
I was delighted when my editor asked if I'd like to write a small town series. I've always enjoyed using small towns as part of the settings in my books. The small town of Emerson, Colorado was the setting for my historical Irish Western Series, and Merewood Keep, the setting for my Medieval trilogy was a small town unto itself.
Read more
Guest Post – A Day in the Life of Novelist Stephanie Bond
Stephanie Bond, author extraordinaire, shares her glamorous life . . . or not LOL, enjoy!
Spoiler alert—I'm going to burst your bubble about how glamorous my life is as a novelist. Here's a glimpse of my typical day:
7:00 a.m. – My alarm sounds. When I lift my head, a caffeine withdrawal headache explodes in my temples. I'm on deadline, so I've been running on caffeine, and now my body demands it. I get up to retrieve Excedrin, a can of Coke Zero, and a cold pack from the freezer for my head. I turn on the news and fire up my laptop; I have 810 accumulated unanswered emails in my inbox. I return emails until the headache goes away. Note to self: Look up stock symbol for company that makes Excedrin. Read more
New eBook exclusives coming this month from Loveswept
Here's what's coming this month from Loveswept, the Random House Romance e-only imprint.
A Case for Romance by Katie Rose ($3.99)

With a delightful wit and a delicious talent for the unexpected, Katie Rose tells a sensuous tale of the wicked, wild West and the proper Bostonian there to solve a murder—only to become embroiled in romance.
HEA USA TODAY interviews Kristan Higgins & Ruthie Knox! + Giveaway!
By Joyce Lamb, USA TODAY
Debut author Ruthie Knox's first book, Ride with Me, comes out Monday. Ride with Me, billed as "a cross-country bike adventure (that) takes a detour into unexplored passion," is published by the new Loveswept line. I know I pretty much had you at "unexplored passion," but wait, there's more! At HEA's request, Ruthie and Kristan Higgins, best-selling author of, most recently, Until There Was You, tossed around some observations about their favorite road-trip movies. (Warning: Make sure you're not eating as you read this. We would feel really bad if you choked.) Oh, and if you hang around until the end and leave a comment, you could win a copy of Ride with Me
.
Kristan: Yo, Ruthie! Get in the car!
To me, nothing says "road trip" like a dead relative tied to the roof of the car. Do you agree, Ruthie? National Lampoon's Vacation came back to me in horrifying detail a few years ago when McIrish and I packed up the children and drove across country. Unfortunately, a new Harry Potter had come out, so the children missed out on most of the scenery, despite my rapid-fire order to "Look out the window! Look, kids! An antelope! Dang, you missed it. Oh! Look at the rock! Isn't that a beautiful rock? Dang, you missed it." Being from New England, we had vastly underestimated just how big Big Sky Country really is … but nothing says love like 14 hours of driving in a single day.
Ruthie: Oh, I agree, absolutely. It sounds like your children were perfectly in character, if they were reading and sullen while you gushed over scenery. Did McIrish keep flirting with a Christie Brinkley lookalike in a red convertible, or is that something that only happened in the '80s? (In what universe did Clark Griswold deserve Christie Brinkley, anyway?)
My favorite '80s road-trip movie has to be Planes, Trains & Automobiles, though. I love Steve Martin and John Candy's odd-couple chemistry — Steve Martin so perfectly, hatefully uptight, and John Candy so obliviously slovenly and cheerful. I adore how their cross-country journey just keeps getting worse and worse, and then when you think it can't possibly degrade further, the car catches on fire. The physical comedy from both of the leads is out of this world.
But my favorite thing about Planes, Trains & Automobiles is that it's a love story. Unconventional, sure, and it's not a happy-ever-after, man-and-woman sort of love, but Neal Page and Del Griffith definitely start to love each other by the end of the movie, and you know Neal was feeling a little heat when he woke up with Del's hand between his thighs. Or not. Either way. Love that movie.
Kristan: You're right, Planes, Trains & Automobilesis a love story. Both of those actors were at their finest in that movie. The car rental scene … ouch! We've all been standing behind that guy in line, horrified yet feeling his pain.
Now, who can think "road trip" without mentioning Lord of the Rings? Aragorn & Gandalf: bringing sexy back to Middle Earth! Swords! Horses! In all seriousness, I have seen these movies at least 108 times. The scenery is so breathtakingly magnificent … did I mention Aragorn? I think I did …
Ruthie: Aragorn, yes. So raggedy and stubbly. LOTR has something for everybody, and by "something" I mean, of course, "some specimen of lovable manliness." The aforementioned Aragorn (did we mention Aragorn?), plus Legolas-of-the-Flowing-Locks, and Sam and Frodo for the hearth-and-home types. Or anybody who's had a fixation on Sean Astin since Goonies that only got worse when Rudy came out. Not that that happened to me.
Oh, and Sean Bean, too, for bonus hotness!
But we were talking about road trips, not hotness, weren't we? Yes. Road trips. So how about Little Miss Sunshine? Because that movie made me fall off the couch laughing a couple of times. There I was, not expecting much, just watching the movie because Toni Collette is in it and I'll watch her in anything, ever, and it turns out to be So. Freaking. Hilarious. Greg Kinnear with his motivational speeches! Steve Carell wanting to throw himself in front of a bus! Paul Dano as the sullenest teenager ever to sullen up the screen! And all of that before Olive does her awesome bump-and-grind at the pageant.
Plus, there's the obligatory dead body. Are road-trip movies best if they contain a dead body? Discuss.
Kristan: Yes. The importance of dead bodies on road trips … actually, let's change the subject. Let's talk wine. You know what I loved about Sideways? Well, the wine, of course. But it was one of the few movies in which being a writer was realistically depicted. I loved how the Paul Giamatti character tries so ineptly to talk about his book. And that scene at the tasting bar when he gets the news from his agent … just priceless. But that movie had a heart, too — despite the fact that Thomas Haden Church's character was utterly without morals, Paul Giamatti just wouldn't give up on him, a testimony to the friendships of our youth.
Ruthie: Agreed — Sideways is great, and so touching! I love movies about men behaving badly (in some form other than Porky's). Sideways lets both of the protagonists be people — stupid, funny, loyal, depressing, occasionally sublime people. We don't get enough of that in the movies.
I wonder if Thelma & Louise is the female equivalent? Best friends, endless adversity, stupid decisions, a lot of trying to negotiate the opposite sex (with very little success), and a moment of something really beautiful and sublime at the end? Of course, it doesn't exactly end happily. But not every story has to. Just the romance ones.
Kristan: One thing about Thelma & Louise we can't forget: Brad Pitt. Oh, yes. I also loved the aborted road trip in Bridesmaids — women behaving badly — which also reminds me of Due Date, in which my husband, Robert Downey Jr., is desperate to get home in time for the birth of his child. Alas, he's saddled with Zach Galifianakis' child-like and still horrifyingly irritating character. That scene where RDJ is kicked off the airplane … oh, how I loved that scene!
Ruthie: Basically any scene where someone is kicked off an airplane is awesome — and I have to agree, the airplane scene in Bridesmaids is primo.
But airplanes have romantic potential, too. Have you seen your husband in Home for the Holidays? Not only is that among his most inspired performances, but there's a very romantic moment at the end of the movie where Dylan McDermott and his lampshade sit down next to Holly Hunter on an airplane. One of my favorite cinematic happy ever afters, hands down.
Kristan: There's something so satisfying about road trip movies — and books! I think home is all the sweeter for having been away from it, and the lessons learned on the trip are, hopefully, lessons that will echo throughout eternity (and now I'm quoting Gladiator, which is ANOTHER great road-trip movie! Sort of! In a way …)
Ruthie: Maybe that's the whole purpose of the road trip. Not the gladiator thing, but the disasters and adversity — like a giant pressure cooker that softens characters' socialized shells and forces them to be their best selves. Once they've finished being their worst selves. The fun part is watching them at their worst, but the good part is watching them find their way home, better than they were when they left.
Ahhh. Now I want to go watch a movie. You got popcorn, Higgins?
Joyce: Thank you, Ruthie and Kristan! To find out more about Kristan and her books, you can visit her website, KristanHiggins.com. To find out more about Ruthie and her debut book, Ride with Me, you can visit her website, RuthieKnox.com.
So, readers … what's your favorite road-trip movie? Mine is The Sure Thing with John Cusack and Daphne Zuniga from 1985. I loved the romance, as well as the Planes, Trains & Automobiles feel of everything going wrong at first but going right by the end. You?
Every week on R@R, 5 randomly chosen commenter's will win a randomly chosen FREE book – winners announced on Sunday – good luck!
What happens when you love a series but hate a main character in the book. Do you read it?
What happens when you love a series but hate a main character in the book. Do you read it?
What a topic!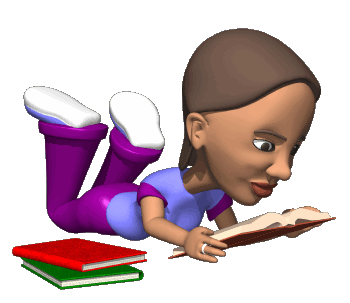 This from my friends on TWITTER — thanks ladies! I was completely out of things to talk about & this wonderful Tweeter suggested this topic — immediately I said YES!
This has got to have happened to each of us – right? You begin a story, love the hero & then the heroine is . . . eh? Sometimes, if she is not too overbearing you can finish the story propelled by the hero alone . . but, sometimes you cannot!
Has this happened to you — tell us — no need to name the story, but give us an idea of what was the one thing that made you say, 'nope, not gonna happen – that book or series you just 'DNF'.
remember, every week 5 randomly chosen winners receive a free random book – winners announced on Sunday – good luck!
Confessions of a Debut Romance Author + Giveaway!
Confessions of a Debut Romance Author
My first book comes out today, and let me tell you, I am excited.
I am the sort of excited that is possibly a little bit unhealthy, at least over an extended period of time, which is the only period of time in which book publishing takes place. I was excited when I sold the book to Loveswept, excited when I signed the contract, excited when I did all three rounds of editing. I've been excited about getting promotional quotes, excited about going on my blog tour, excited about reading my first reviews.
You get the idea. Excited.
But I am other things, too. One of those other things is terrified, which I am told is normal, so I'm not too worried about it. And still another one of those things that I am is cringing.
Only a little, quietly, on the inside. But yes. There is just a tiny, wee smidgen of cringing going on, because . . . well . . . there is sex in my book. Rather a lot of sex. Sex in tents, sex in expensive hotel rooms, sex in seedy dives. Come to think of it, my characters have sex in, like, six separate states. They have transcontinental sex.
And my mother-in-law is almost certainly going to read it.
So . . . yeah.
The good news is that my parents have already read it—I bit that bullet long ago—and I guess maybe they didn't notice the sex? I couldn't say, because we didn't speak of it, which is precisely how I prefer to handle this sort of thing. I'm the original confessional girl in writing—look at me, confessing on the Internet—but in person? Thanks, but no. If I could've figured out a way to tell my mother I was pregnant without actually telling her, I totally would have. But I had to say something. I couldn't just present her with a baby out of the blue and say, Look! Grandchild! So I told her, and she cried at a restaurant, and people looked at us, and I thought, Okay, good thing you're not planning to have any more babies, or you'd have to figure out another, much quieter way to do this.
I don't like to make a scene, is my point. In fact, when I say I'm "excited" about my book coming out, you shouldn't imagine me bouncing up and down with glee, since the way I do excited looks and sounds an awful lot like not excited at all. It's just how I roll. My mom says it's because I'm German, or perhaps because I'm repressed. But not too repressed.*
*See: book full of sex.
The thing is, I like reading sex scenes in romance, and I like writing them, too. I think they're important. Sex is an essential aspect of any romantic relationship, and because I have a tendency to write about characters with trust issues and healthy libidos, they end up working out a lot of their issues, um, horizontally. The sex scenes aren't just there to warm readerly loins—they serve a purpose. They bring the characters closer together, knock down walls between them, force them to acknowledge feelings they're not ready to talk about.
I don't write interchangeable sex scenes. Every one has a purpose, a place in the development of the relationship I'm writing about. I swear.
But of course, if I'm doing my job as an author well, the reader might not notice that. She might just be noticing the loin-warming. That's okay, too. That's how it's supposed to work. You read, I'll cringe. It'll all work out for the best.
And at any rate, I'll have to get used to it. My second book is due out in June, and it has, like, twice as much sex in it as this first one.
So what about you — do you like your romances super-steamy, or do you prefer the closed bedroom door? And if you do like the steamy ones, here's the more important question: Do you or don't you talk to your mother-in-law about them? Comment today & be eligible to win one of 5 paper copies of this book – winners announced by end of day in this post – or, buy your digital copy now for just $2.99 – click here

WE HAVE WINNERS!
Rachel (#2)
Melissa (#5)
JT (#30)
Karen (#25)
May P (#11)
You've all won free paperback copies of RIDE WITH ME!
Please send an e-mail containing your snail mail address to romanceatrandom@randomhouse.com, using the subject line RIDE WITH ME WINNER.
Thanks everybody for commenting and making my debut so much fun!

"RIDE WITH ME is a breath of fresh air for contemporary romance readers! I flew through it faster than a bike hurtling downhill!"
Louisa Edwards, author of Hot Under Pressure
"A sweet yet sultry, honest and heart-tugging ride. Everything a love story should be!" Carly Phillips, New York Times Bestselling Author
"Sexy, hilarious, poignant and just plain fun, RIDE WITH ME is a fantastic debut!" – Bestselling author Leslie Kelly
"A fantastic, sexy, and fun story! Ruthie Knox's, RIDE WITH ME, was a delight to read."
Jill Shalvis, NYT Best Selling Author
"Ride With Me, is a unique kind of road trip with the best kind of bumps and curves!"
Sandra Hill, New York Times Best Selling Author
"Smart, sexy, and downright fun–I loved every moment of the ride!"
Julie James, National Bestselling Author
"Ruthie Knox writes a devil of a good book! Ride With Me is one wild and fun ride you'll enjoy from the first page to the last!"
Christie Craig, award winning author of romances with heart, humor and suspense.
"Debut author, Ruthie Knox's, RIDE WITH ME, is a great mix of steamy passion and non-stop wit. Get ready to laugh out loud. One HOT read!"
Christina Skye
New York Times Best Selling Author of A HOME BY THE SEA
"Ride With Me is smart, sexy and funny, and once I picked it up I could not put it down. Can't wait for more from Ruthie Knox. "
Sarah Mayberry, Harlequin Super Romance
"Ride With Me has it all: it's sexy, smart and fun. Ruthie Knox is a name to watch for in contemporary romance."
Samantha Hunter, Harlequin Blaze
RIDE WITH ME by Ruthie Knox, A Loveswept eOriginal Excerpt
Darker After Midnight, by Lara Adrian + Giveaway!
THE MIDNIGHT BREED SERIESby Lara Adrian –
When I first began writing the Midnight Breed series, I never dreamed it would reach ten volumes (and counting!). In fact, the series began as a single book, which I pitched to my agent in the summer of 2005. I was just coming off a seven-book career writing medieval romances, and I now had the chance to reinvent myself and do something completely different. My agent was encouraging, but a little skeptical too. Vampires hadn't really exploded in the marketplace the way they would later that year with a little phenomenon called TWILIGHT and the debut of JR Ward's Black Dagger Brotherhood. Still, I had my heart set on a dark and dangerous modern-day vampire knight named Lucan Thorne, so I drafted an outline of his story and sent it off to my agent.
To my delight (and relief) she loved it! Loved it so much, she asked if I could expand the storyline into a trilogy before she started showing the proposal to publishers. Could I ever! I sketched out the next two book ideas, and sometime around Labor Day, the Midnight Breed series had found its happy home at Bantam Dell. More stories followed those first three–seven more, one novella, and another two novels currently in the works. To say it's been a blast is an
understatement to be sure. But it's also been a challenge. How can I keep this long-running series fresh and evolving? How can I avoid letting my Big Bad slip from diabolical–a true threat to my cast of characters–into a weak, ineffective caricature of Eeevil? And a bigger challenge: How can I keep my readers engaged, even surprised, ten-plus books later without losing hold on the characters or the heart of the series–the core elements that drew them to my books in the first place?
My answer to those questions is DARKER AFTER MIDNIGHT, on sale today! I've been writing with an eye toward the events that unfold in this book for quite some time, so it's really exciting to finally bring out all the big guns, pick up some of the threads first woven into the early books, and spin the story world into a fresh new direction. I'm currently writing Book 11 and having more fun than ever with the series. I hope you enjoy DARKER AFTER MIDNIGHT, and I hope you enjoy all the rest of the books still to come!
Thanks for reading!
Lara Adrian
www.LaraAdrian.com
www.facebook.com/LaraAdrianBooks
To celebrate the release of DARKER AFTER MIDNIGHT, To be entered in the random drawing, please post a comment on today's blog post. Tell me what you enjoy about a long-running series, and what it is about your favorite series that keep you coming back for more.
READER RALLY begins NOW thru 1/31/2012 – Giveaway & Grand Prize

Samantha Comp
Darline Stewart
Kimmie Lange
Diane Patricia Diamond
Yvonne Devine


Liz Cranage
All have been contacted VIA Email – thanks so much for your support & we hope you had a great time – stay tuned for more Giveaway fun on R@R – SueG
CLOSED
Enter below (ENTER TO WIN, Rafflecopter) to be part of our random 5 book giveaway drawing – then, comment in our post to be eligible for the Grand Prize drawing! Winner of the Grand Prize drawing will be randomly chosen from the comments in this post (ebook for International readers thru Net Galley, all Net Galley terms & restrictions apply; ebook (Net Galley) or print for US readers)
Reminder of our Loveswept Original ebook releasing on 2/13/2012 – RIDE WITH ME by Ruthie Knox – click here for a FREE excerpt – enjoy!

Links is closed – no new entries at this time please – thanks for visiting the other sites!!



Sweepstakes rules apply – click here for details
Carly Phillips guests on R@R today with Giveaway!
Reader Reaction to Characters & Giveaway
When I wrote Serendipity, book 1 in the series, I thought Nash, the middle brother, was justified with his anger at his oldest sibling who returns to town after ten years to make amends. I also thought that Nash, whose story is DESTINY, in stores tomorrow, would be a straight-forward character – A man who has to learn life isn't black and white. In the writing, I discovered that Nash had so much to learn and so much growth to experience. And it's a good thing I put him through his paces!
Why? Because as it turns out, after reading Serendipity, readers reacted very strongly to Nash. And by strongly I mean almost negatively. Readers bonded with Ethan, the hero in Serendipity, and were angry with Nash for not forgiving his brother for abandoning him for ten years. I'm so glad I didn't know about this reaction while I was writing the story!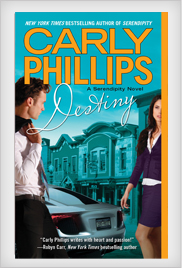 As it turns out, although I, the author, felt Nash's anger at his brother was justified, I also recognized the fact that he saw things in black and white, no shades of gray. So I put him through the wringer in DESTINY and made him earn his happily ever after. But I think if I'd known how strongly readers felt about his character, I'd have suffered from real writer's block writing him!
Anyway, I hope you all will give Destiny a try. You can read the book alone, but reading Serendipity first will make DESTINY that much richer!
To help, I'll give away 3 copies of SERENDIPITY to get 3 lucky readers started! Comment for a chance to win! Have you ever had such a strong reaction to a character in one book, you weren't sure you'd like them in their own story? (Which?)
Carly will announce the winners in this post — check back to see if you won! GOOD LUCK!
Carly's Serendipity Series
Serendipity – out now
Karma – .99 eBook novella – out now!
Destiny – 1/3/2012
Karma – 5/1/2012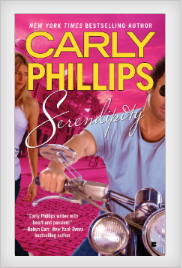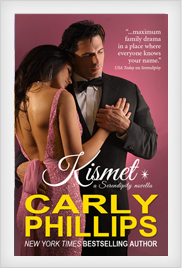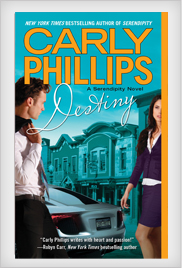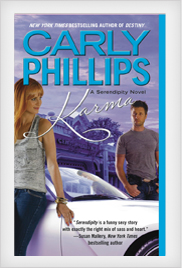 BIO
N.Y. Times and USA Today Bestselling Author Carly Phillips has written over 30 romance novels with contemporary characters that today's readers identify with and enjoy. She's a writer, a knitter of sorts, a wife, and a mom to two daughters (15 and almost 20!) and two crazy dogs (a 1 year old Havanese named Brady and a 4 year old wheaten terrier named Bailey). In addition, she's a Twitter and Internet junkie and is always around to interact with her readers.
Carly lives in Purchase, New York and would love for you to like and follow her on the 'Net!
Find Carly on the web:
Carly's Website – www.carlyphillips.com
Carly on Twitter – www.twitter.com/carlyphillips
Carly on Facebook – www.facebook.com/carlyphillipsfanpage
Carly's WINNERS:
ANN M –
Cate Sparks
Cheryl English –
Congrats!
On sale this week!! Friendly reminder – Romance At Random
Hi Ladies — reminder about our shopping list & the great titles on sale this week including:
Lover's Leap by Emily March
Readers have fallen in love with Eternity Springs, the magical town in Emily March's beloved series where something wonderful happens to hearts in need of healing.
Twenty years ago the town bad boy, Cam Murphy, left Eternity Springs in handcuffs, riding in the back of a sheriff's van . . . and breaking young Sarah Reese's heart. The defiant teenager vowed never to return.
In Australia, Cam makes a new beginning. He builds a successful business and suffers few regrets until Sarah—and their daughter—walk into his life, and then immediately run away. Realizing it's time to right yesterday's wrongs, he follows Sarah home to Colorado—and turns her world upside down.
Cam wants to know his daughter. He needs to prove to Sarah, the town, and himself that he's changed. Will the residents of Eternity Springs offer forgiveness—and will Sarah have the courage to trust this man who is asking for a second chance? BUY NOW

A Demon Lover by Juliet Dark

I gasped, or tried to. My mouth opened, but I couldn't draw breath. His lips, pearly wet, parted and he blew into my mouth. My lungs expanded beneath his weight. When I exhaled he sucked my breath in and his weight turned from cold marble into warm living flesh.
Since accepting a teaching position at remote Fairwick College in upstate New York, Callie McFay has experienced the same disturbingly erotic dream every night: A mist enters her bedroom, then takes the shape of a virile, seductive stranger who proceeds to ravish her in the most toe-curling, wholly satisfying ways possible. Perhaps these dreams are the result of her having written the bestselling book The Sex Lives of Demon Lovers. Callie's lifelong passion is the intersection of lurid fairy tales and Gothic literature—which is why she's found herself at Fairwick's renowned folklore department, living in a once-stately Victorian house that, at first sight, seemed to call her name.
But Callie soon realizes that her dreams are alarmingly real. She has a demon lover—an incubus—and he will seduce her, pleasure her, and eventually suck the very life from her. Then Callie makes another startling discovery: Her incubus is not the only mythical creature in Fairwick. As the tenured witches of the college and the resident fairies in the surrounding woods prepare to cast out the demon, Callie must accomplish something infinitely more difficult—banishing this supernatural lover from her heart. BUY NOW
A Lady Awakened by Cecilia GrantIn Cecilia Grant's emotionally rich and deeply passionate Regency romance debut, a deal with a rumored rogue turns a proper young woman into . . . A Lady Awakened.
Newly widowed and desperate to protect her estate and beloved servants from her malevolent brother-in-law, Martha Russell conceives a daring plan. Or rather, a daring plan to conceive. After all, if she has an heir on the way, her future will be secured. Forsaking all she knows of propriety, Martha approaches her neighbor, a London exile with a wicked reputation, and offers a strictly business proposition: a month of illicit interludes . . . for a fee.
Theophilus Mirkwood ought to be insulted. Should be appalled. But how can he resist this siren in widow's weeds, whose offer is simply too outrageously tempting to decline? Determined she'll get her money's worth, Theo endeavors to awaken this shamefully neglected beauty to the pleasures of the flesh—only to find her dead set against taking any enjoyment in the scandalous bargain. Surely she can't resist him forever. But could a lady's sweet surrender open their hearts to the most unexpected arrival of all . . . love? BUY NOW
Sweet Reward by Christy Reece
WHEN RISK IS THE REWARD—LET THE DANGER BEGIN
Adrenaline junkie Jared Livingston has found the perfect blend of exhilaration and danger in his new job at Last Chance Rescue. Raised to depend only on himself, Jared tried marriage, but the end of the relationship renewed his belief that he was meant to be a loner. Now a desperate plea from his ex-wife puts Jared in the unique position of using the skills she despised to rescue her missing daughter. The case brings Jared face-to-face with Mia Ryker, the only agent ever fired from LCR—for playing too far outside the box. Now Mia's back, and as a team, they're as compatible as fuel and fire—blowing off tension in each other's arms, blowing open the secret life of a wealthy philanthropist and his shameful dealings. Their search for the innocent child takes them to places neither have been before—to the edge of danger and to the edge of their hearts. BUY NOW
Plus SO much more! check out our printable shopping list – Comment below – which one(s) will you buy? Enjoy!! SueG
Don't forget to enter our blog hop – lots of prizes!
Wishes For Happy Hanukkah.
Wish your near and dear ones happiness and good health with this bright Hanukkah…
Hanukkah, the "Festival of Lights," starts on the 25th day of the Jewish calendar month of Kislev and lasts for eight days and nights. In 2011, Hanukkah begins at sundown on December 20. With blessings, games, and festive foods, Hanukkah celebrates the triumphs–both religious and military–of ancient Jewish heroes.
Holiday Blues and Things That Pick Me Up! + giveaway!
Holiday Blues and Things That Pick Me Up! by Keira Gillett
Love Romance Passion
Thanks Sue for inviting me here today at Romance At Random!
Show of hands—how many of you have finished your shopping already? How many are still running around trying to find everything? I see with these two questions I got all of your attention! Ha! So now my next is—what are you doing for yourself? Nothing? For shame! Here are 5 things I'm doing this holiday season that kicks holiday blues to the curb, relaxes me and gives me great pleasure (And I'm not just talking about abducting Robert Pattinson for a weekend, rawr!!! Down girl! lol):
1.) Bubble Baths: Seriously, a bubble bath has got to be the most relaxing activity you could do. Imagine yourself sinking into a warm fragrant bath up to your chin, a dozen scented candles softly glowing, some ambient music and a good book to read. Sounds heavenly doesn't it?
2.) Drinking Mint Hot Chocolate: I love hot chocolate (I don't know anyone who doesn't, do you?) and mint hot chocolate is the best. I like to make it in my gigantic Scrabble cups so that I can slowly savor it that much longer. Delicious.
3.) Going to the Movies: Specifically the new Sherlock Holmes: Game of Shadows movie opening on December 16. Can we say hawt? Hot! I cannot wait to go see this movie. It looks like it will be epic and with Jude Law and Robert Downey Jr. to ogle? Yeah, a very pleasurable evening!
4.) Get My Nails Done: I used to get my nails done only very rarely. I didn't see the point spending money on a manicure and only have it last a week. But my mom recently discovered Shellac by CND, which goes straight on the nail, and it lasts forever. I go about 4 weeks between appointments and they look fresh and stay chip free the whole time. It's amazing. For the holidays I'm going to get snowflake nail art on my ring fingernails. It'll be so pretty and a definite treat! Now I just have to decide on the color. Tough choice, I know but somebody has to do it, right?
5.) Read a few new books: For a full list of romance novels coming out check out the monthly book list. I bet you walk away with a few new additions to your TBR pile. But you know what? You're totally worth it, so go ahead and grab a few more!
What will you be doing for yourself this season? Share in the comments below! Giveaway to 5 randomly chosen commenters each week — winners announced on Sunday – good luck!!
Keira Gillett reviews all kinds of romance genres at Love Love Romance. She's what's considered an equal opportunity reader-reviewer. Her (I got-to-have-more/can't-get-enough-of) hero types are either: blind, scarred or wounded. Wonder what that's about? *g* Find her on Twitter.
Random Thoughts with Stefanie Sloane – Exclusive!
The Girl's Gotta Have It!
Peeps, I have a confession to make: I am not a patient person. Typically, this does not work to my advantage—nor anyone else's, for that matter. But there's a first time for everything!
See, I'm the type of reader who looks early and often for new books. A premise might interest me. Or a gorgeous cover. Maybe the author's background or a glowing quote from one of my favorite writers. Whatever it is, it captures my attention and will not let loose, even if the book isn't due out for months.
Months? Months! Argh! How can I be expected to wait when all I want are the words in my hot little hands?
Well, turns out I don't have to. Now that I wield the power of the Random Thoughts column, I can legitimately harass ask authors to share tasty excerpts and treats from their upcoming books.
Sneaky, right? But oh-so effective!
My first victim author is Heather Snow, who makes her debut this coming February with the historical, Sweet Enemy. It is the first in Snow's Veiled Seduction series and features a newly minted Earl and a brilliant female chemist. According to legendary author Julie Garwood, Sweet Enemy is filled with "historical intrigue and heart-pounding passion."
Sign me up!
So, without further ado, here for your reading pleasure is an exclusive excerpt from Heather Snow's forthcoming historical, Sweet Enemy. Stefanie Sloane, author of The Regency Rogues Series

Excerpt:
Beakers and ball gowns don't mix, so when a lady chemist goes undercover as a husband-hunter to investigate the earl whose family she thinks may have murdered her father, romance isn't part of her formula. But it only takes one kiss to start a reaction she can't control…
Just before this scene, Geoffrey, Lord Stratford, has evaded two determined marriage-minded misses who'd stalked him through the darkened hallways of his country home at a house party arranged by his mother. Find out what happens when he literally catches our heroine, Liliana Claremont, in his library after he knocks her from a rolling ladder. Though Liliana was, in truth, scouring the library for evidence, Geoffrey understandably mistakes her intentions…
"If you think getting yourself 'discovered' alone with me will win you a husband, Miss Claremont, you are sadly mistaken."
Liliana Claremont's gasp of outrage sent her flying from his arms. The sight might have amused Geoffrey . . . if he weren't so damned irritatingly aroused. Her shocked expression, the delicate hand spread across her chest in a "how dare you accuse me" gesture. Oh, she was good. No doubt about that. Geoffrey ruthlessly shoved aside the part of him that wondered, given their recent embrace, what else Miss Claremont would be good at.
He exhaled as the burning pain that speared through his lower back eased a bit. He shouldn't have held her so long. Geoffrey willed his discomfort into the background and instead focused on the fiery woman standing before him.
Her eyes sparked, sending embers sizzling through his chest. The flame she'd roused when he'd met her earlier this evening flared back to life. He squelched it.
Geoffrey raised a brow, waiting to see what excuse she would give.
Miss Claremont took a deep breath and stiffly lowered her hand to her side. Her pouty lips opened, then snapped closed and firmed. Geoffrey thought he could actually see her mind working through the accusation he'd leveled at her.
He watched this transformation from accused innocent to affronted angel with fascination. God, she was exquisite—for a conniving little actress.
Click Here for the rest of Heather's story
Visit StefanieSloane.com | Find Stefanie on Twitter & Facebook!
Weekly Winners !
Weekly Winners!


Winners on Romance At Random
Hi everyone! Thanks again for blogging with us this week — winners are below & if you are one, please send your snail mail to: romanceatrandom@randomhouse.com so we can get you your book! Authors that may have offered a giveaway during the week will post their winners on those posts in the comment section — so take a look to see if you're included!
Now . . . R@R's Weekly Winners . . .
Congrats to all:
3- Jenn
4-Connie
5-The Book Queen


Until next week – happy romance! SueG
Climbing Into Your Character's Skin + Giveaway!
Climbing Into Your Character's Skin


'Stay in your skin' is a phrase my shifters use in my Feral Warriors series. It means keep your claws and fangs from erupting. Stay in control. But that phrase has a slightly different meaning for me, as the writer. To me, it means keeping my characters real and true to who they are. In my case, I'm not staying in my skin so much as staying in theirs.
So who are the Feral Warriors? They're the last nine shape-shifters left in the world, each of whom shifts into a different animal—lion, hawk, wolf, jaguar, viper, etc. All are warriors, all are alpha males—big, strong, and dangerous. But each is also an individual with a distinct personality, a unique history—experiences that have formed him, wounds that have molded him. And each has something deep inside that keeps him from true happiness, a hatred that festers or a wound that refuses to heal. Each will be happiest when he finds the love of his life, but until he works past the internal roadblock that's been screwing up his life (even if he doesn't recognize anything is wrong), he'll never be happy. Not even with the woman of his dreams. Which is why it's so important for me to crawl into the skins of these males and to truly understand them—what makes them tick, what makes them ache or rage in fury. Once I understand them, I'm able to find the circumstances that will force them to face that inner roadblock, that wound that's been festering inside for decades. Or centuries. Or even millennia.
And it's in thoroughly understanding each male, inside out, that I'm able to find and recognize the woman capable of forcing him to change, the woman who, alone, can heal him. And complete him. Just as no two heroes are alike, neither are the women who will fight for their souls and, ultimately, win their hearts.
Lyon, the Chief of the Ferals, doesn't have time for love and doesn't want the weakness it brings. But he's closed off emotionally and badly needs that love. And it comes in the form of sweet Kara who brings out all his protective instincts, making him feel again.
Jag, the bad boy with the foul mouth and the fouler attitude, delights in enraging his fellow Ferals, driven by a deep self-hatred even he doesn't recognize. But Olivia, the latest target of his questionable charm, sees the truth. A warrior with a secret of her own, she's tough enough to kick his butt and, ultimately, to help him heal.
Hawke, the hero of my latest Feral Warriors novel, Ecstasy Untamed, book 6 in the series, is the kindest of the Ferals, a warrior who loves kids and is protective of all his Feral brothers' wives. So he's devastated when his imprisonment in a Daemon spirit trap leaves him with a loss of control that makes him a danger to everyone around him. His situation goes from bad to worse when the newest Feral Warrior arrives with a woman on his arm—a darling female with a smile like the sun. Faith. Hawke's far too honorable a man to ever make a move on a brother's woman even if his heart knows she's the one he's been waiting for, the only one who can truly heal him and make his life complete.

So, who is your favorite romance novel couple? I'll give away three signed copies of Desire Untamed, book 1 in the Feral Warriors series, to commenters. Winners will be announced in this post so be sure to check back! Good luck!

Embrace the Highland Warrior + Giveaway!
I've always been fascinated with the unexplained, but when I started writing it never occurred to me to write a paranormal story. Since I've always loved mysteries and romance, that's what I wrote…romantic suspense. But almost immediately, my love of the supernatural started seeping into my writing, and I found myself in a world of Secret Warriors, Ancient Evil, and Destined Love. And I love it. I love the mystery and suspense that comes with a world that isn't quite what it seems. The second book in my Scottish paranormal series continues with the Connor Clan.
Embrace the Highland Warrior tells Cody and Shay's story. It's a story of love, betrayal, and making peace with the past. Here's a blurb.
Cody McBain's family spent over two decades protecting the identity of a powerful female warrior who was targeted by an ancient demon when she was a child. Fearing for her life, they even kept the secret from her, but years later, when she discovered that her entire life had been a lie, she turned her back on her clan and Cody, who had been her best friend since childhood. Now, the demon who left Shay for dead has discovered her empty grave and is looking for vengeance, believing she possesses an ancient book he has sought for centuries. But the vampires also want the book.
Shay knows she can't fight this evil alone, so she returns to her clan and the Scottish Warrior who betrayed her…the only man she's ever loved, where she discovers that betrayal isn't always what it seems. Sometimes it's far worse.
There is a lot going on in this book, and all the warriors we met in Awaken the Highland Warrior will return as secondary characters to help Cody in his battle to save Shay. I thought it might be nice to introduce the warriors to your readers who might not have met them.
Part of a secret society created by Michael the Archangel, these warriors are all that stand between humans and the demons hiding in plain sight among them, disguised as their neighbors and sometimes friends. But these warriors are big and bad and give the demons one heck of a fight. There's Faelan, the most powerful of the warriors, the only warrior who's ever been assigned two ancient demons. Born in the 19th century, Faelan was trapped in a time vault and slept for 150 years, waking to a strange world filled with modern technology and even stranger, modern day females. Then there's Ronan, 6'3 inches of raw, sexy warrior, better than Robin Hood with his bow, and equally at home with a sword or a pretty lass. Cody might have pretended to be the tough boy next door, and he's good at hiding secrets, but he'll be stunned when he finds out what's been hidden from him. Shane is quiet but the fastest with a sword, and Niall is a one-man army, built like a tree trunk. There's Duncan, Sorcha, who likes flirting almost as much as killing demons. And my heroines are more than just mates to these sexy warriors. They have lots of talents; some that will shock even them.


Give away two copies of Embrace the Highland Warrior to commenters, US and Canada only, please. My question is, do you believe in the paranormal, that there is more to this world that what we can see?

Anita Clenney grew up an avid reader, devouring Nancy Drew and Hardy Boys books before moving on to mysteries and romance. After working as a secretary, a Realtor, teacher's assistant, booking agent for Aztec Fire Dancers, and a brief stint in a pickle factory (picture Lucy and Ethel–lasted half a day)…she realized she'd missed the fork in the road that led to her destiny. Now she spends her days writing mysteries and paranormal romantic suspense about Secret Warriors, Ancient Evil and Destined Love. Anita lives in suburban Virginia, outside Washington DC, with her husband and two kids.

You can find out more about Anita and her books at:
http://www.anitaclenney.com
http://www.facebook.com/anitaclenneyAUTHOR
http://www.twitter.com/anitaclenney
http://www.mysteriesandmargaritasblogspot.com
http://www.goodreads.com/anitaclenney
http://www.redroom.com/anitaclenney
Some of the places Embrace can be purchased:
http://www.amazon.com/Embrace-Highland-Warrior-Anita-Clenney/dp/1402251262
http://www.barnesandnoble.com/w/embrace-the-highland-warrior-anita-clenney/1100076266
http://www.booksamillion.com/p/Embrace-Highland-Warrior/Anita-Clenney/9781402251269
http://itunes.apple.com/us/book/embrace-the-highland-warrior/id468777516?mt=11
We'll leave you with an excerpt from Embrace:
Cody sighed. Might as well get it over with. He removed the shackles, returned them, and bent over her. "Shay, wake up."
Her eyes flew open. She planted both hands against his chest and shoved, knocking him on his back, then sprang on top of him. "How dare you handcuff me to a bed?" she yelled, punctuating each word with a shake that rattled his brain. He didn't fight back. She had to get it out of her system, and he didn't blame her. He'd be more than pissed if someone shackled him.
She landed a fist into his stomach, and the breath rushed out of him. Okay, enough was enough. He captured her hands and rolled, trapping her under him.
"Get off me, you oaf."
"I'll get off when you stop beating the snot out of me."
She let out a war cry and lunged for his throat, teeth bared. Intrigued, he hesitated a second too long, and she sank her teeth into his neck. A jolt of desire shot straight to his groin. He'd never been one for the rough stuff, but damn! He pulled back before she could do more than leave a bruise. He trapped her legs with his and held her hands above her head, letting his full weight press her into the soft mattress. She still struggled but could move only enough to get him excited.
"I'm sorry, Shay. I had to do it. It was too dangerous to let you go traipsing through the woods. I had to keep you safe."
"What if he was hiding in one of the other bedrooms and sneaked in here while I was handcuffed to the bed? You left me so I couldn't even protect myself."
"Lach heard him out in the woods, but that's why I locked the door, just in case. If this guy had broken it down to get to you, you would've screamed, and I would've come running. I was never far from the house." He'd heard every name she called him.
Her eyes still flashed fire, but her breath was steadier, and she kept glancing at his mouth. He thought that was a good thing. He wondered if she'd calmed enough not to hit him, because he should move. She had to notice the effect all the wiggling around was having on him. He felt her hips push against his, and he groaned. He relaxed his grip and lowered his head, letting his lips touch her chin. He kissed his way to her mouth, and she head butted him in the nose.
While the stars exploded in his head, she shoved him aside and bolted out the door. He jumped up and went after her as she pounded down the stairs. He caught up with her outside. She was swinging her purse like a whip, headed for the car.
"Where are you going?" he demanded.
"Get away from me."
"You can't leave."
"Watch me." She opened the door. "I'm tired of people hiding things from me. I thought you were going to stop. Now you're handcuffing me to the bed."
"I explained it to you."
"Don't touch me," she said, jerking away when he grabbed her arm.
"You're not leaving."
Shay straightened her shoulders. "You can't stop me."
He grabbed her, tossed her over his shoulder, kicked the car door shut, and stomped up the steps.
"Put me down!" Shay kicked and twisted, cursing at him. He dumped her on her feet inside the door.
She blew her hair out of her face, and as soon as she could see, she threw a punch at his chin. He deflected it and grabbed her arm. "Stop hitting me."
"How dare you throw me over your shoulder like some kind of caveman," she spat, trying to wrench her arm free. It didn't work, so she used her knee.
"Ah, not there." Cody trapped her knee. "I made the mistake of letting you leave here nine years ago without listening to me. By God, I won't do it again. You'll listen if I have to sit on you," he growled.
She drew back her other arm, and before she could throw the punch, he had her on the floor and was sitting astride her, pinning her wrists to the floor. She bucked and twisted, but he held her down. "We can do this all night if you want, but you're going to listen to me this time."
"Listen to more lies? You're still hiding things from me. Like the fact that you have Nina's entire house under surveillance. Like the fact that you've got a Bat Cave in your basement. Like the fact that you were in Scotland when the stalking started."
"You think I'm your stalker?" he yelled. "Me! I'm trying to keep you alive. We're all trying to keep you alive. That's what the clan's been doing your whole damned life, trying to keep you alive! And just like always, you're making it hard as hell. Your father wasn't a bloody spy, and that thing in your living room wasn't a man!"
No Guts, No Glory- by Sara + giveaway!

No Guts, No Glory- by Sara Humphreys
Where do I begin? In some ways it feels like I've been doing this my whole life and then again…it's been just a blink.
Back in 2008 I finished my very first manuscript and had the audacity to send it out to everyone.
Let's face it. I had NO idea what I was doing.
I was rejected a lot and by just about everyone. Oh, I had several nibbles, requests for full manuscripts and so on but mostly they said, "No thank you."
By the summer of 2009 my book was available as an e-book which was very exciting but I can't tell you how many people thought it wasn't a real book. I had to explain to people what an e-book was. Amazing how far things have come in the past couple of years, isn't it?
I knew that if I sold enough e-books then it would be available in print-on-demand. That was very exciting but I realized pretty quickly that my book wasn't going to be on all the shelves in North America, or anywhere else for that matter, in that format… so I took a new approach.
I decided that I would put out this little e-book and market my butt off. I'd get some buzz going and use that to get the attention of an agent who would then sign me and help me sell my series to a major publisher….and ultimately that's what happened.
I had mustered up some decent buzz about the book. Since it was in print-on-demand, I hustled at the bookstores and organized about 12 book signings throughout various Borders and BN's throughout the Northeast. This helped get my book floating around from CRM to CRM at the various stores. These CRM's were kind enough to tell the illustrious Sue Grimshaw about it and anyone who knows Sue, knows how incredibly supportive she is of authors!
Next step: I needed an agent.
Over the years, I've realized that you need to be willing to take some major risks if you expect to get anywhere. No guts, no glory.
That being said…I was at a charity event featuring Mary Higgins Clark and Carol Higgins Clark, both of whom are signing books for the attendees. As I stood off to the side waiting for my friends, I noticed an opening with Carol. I said a small prayer that I wouldn't completely mortify myself, marched right up to her, introduced myself and told her my story as quickly as I could.
Basically it boiled down to, "I really need a good literary agent to help me take my series to the next level. Can you suggest anyone?"
To my utter shock she said, "Sure. Jeanne Dube of Forte Literary Management is great. Send her your work and tell her I told you to contact her. You can use my name."
I-almost-died.
I wrote Jeanne's address down on a cocktail napkin, quickly thanked her and got out of the way so she could sign more books.
With fingers crossed, I sent my book and marketing plan to Jeanne. About six weeks later, my cellphone rang with an unfamiliar phone number from NYC…and it was Jeanne.
I'll never forget it.
I'd had a very long day at work and was walking down the street lugging various bags and bracing myself for the body slams/hugs from my four boys. The air was crisp, cold, clean and held the hint of wood burning in a fireplace from one of the houses nearby. When I realized who it was on the other end of the phone I dropped everything else in my hands onto the sidewalk and had my first chat with Jeanne outside on my street.
Ultimately, Jeanne agreed to sign me, I bought back the rights to my series and then she set out to sell it in mass market. Later that year, Jeanne sold my Amoveo Legend series to Deb Werksman at Sourcebooks in a 5 book deal.
It was more than I'd dreamed possible.
So that's it. That's my crazy and circuitous route to publishing. However, the reality is that things are just getting started!
So, what is something you're working, or have worked, really hard to achieve, you know, your own 'no guts no glory' story? Sara is giving away UNLEASHED to one lucky commenter — check back later today as she'll include the winner in a comment in this post –
ALSO – every week on Romance At Random – 5 commenters win a free book every week comment below to be included in the random drawing – winners announced on Sunday – good luck!

AUTHOR BIO:
Sara's paranormal romance series, The Amoveo Legend, was sold to Sourcebooks Publishing in a 5 book deal. The first book in the series "Unleashed" will be released on 10/1/11. Sara is a graduate of Marist College, with a B.A. Degree in English Literature & Theater. Her initial career path after college was as a professional actress. Some of her television credits include, "A&E Biography", "Guiding Light", "Another World", "As the World Turns" and "Rescue Me". For the past several years Sara has been a professional Public Speaker and Speaker Trainer. Her speaking career began with Monster's "Making It Count" programs, speaking in High Schools and Colleges around the United States to thousands of students. For the past several years, Sara has worked with The College of Weschester in New York as the Director of High School and Community Relations.
READ AN EXCERPT: WATCH THE BOOK TRAILER
CONNECT WITH SARA ONLINE:
Unleashed (Book #1 Amoveo Legend) will be released on October 1, 2011
Untouched (Book #2 Amoveo Legend) will be released on April 1, 2012
I also have an urban fantasy series in the works called Dead in the City. It's about a coven of vampire chicks that run a nightclub out of an old church in Greenwich Village. Think of it as Sex & the City with vampire chicks. Stay tuned for more information about that over the coming months.
Weekly Winnners!!!
Winners on Romance At Random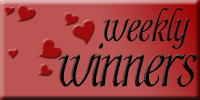 Hi everyone! Thanks again for blogging with us this week — winners are below & if you are one, please send your snail mail to romanceatrandom@randomhouse.com so we can get you your book! Authors that may have offered a giveaway during the week will post their winners on those posts in the comment section — so take a look to see if you're included!
Now . . . R@R's Weekly Winners . . .
Congrats to all:
1- Vanessa
3- MaryG
4-Maureen
5-KatyL
+
2 more for fun!
6-TracyS
7- SaraWatts
Thanks so much for joining us at Romance At Random — 5 more winners will be chosen next week so stop on by!! Happy Romance, SueG
The Book Reading Gals + Giveaway!!
The Book Reading Gals
As lovers of romance we are thrilled to spend a day with you talking about a few of the things that we recently discussed among ourselves. I know you have all thought of these questions we are interested to know what you like and what you would do.


It's a cold and rainy day and you don't have to go anywhere you can spend the day doing nothing but reading. Do you pick up an old favorite or reach for something that you have never read before? What book is it?
Melanie
I would forget everything I have to read and grab something that has been worn in. I am thinking of The Hot Zone series by Carly Phillips, why not a whole series as I am doing nothing today right, no matter how many times I have read them they are just as good as the first time. If I have a few extra moments I would also pickup something from Kristin Higgins, who I am in love with. As you can tell I like to read authors that make me laugh out loud, no matter where I am.
Angela
I am going to pick up my favorite series of all time, The Kushiel Legacy by Jaqueline Carey. It has it all, adventure, mystery, true love and sex! I adore Phèdre, she is such a strong heroine and, she is truly a hero because she actually saves her kingdom by sacrificing herself, and always by her side is her stalwart companion, the beautiful Joscelin. He is so torn by his love of Phèdre and his duty as a Cassiline Brother. They explore such a rich and dark world full of beauty and evil. The series never fails to bring me to tears of joy and sorrow and gives me the shivers in sexual anticipation and terror.
Janon

I would reach for something new. I have a huge "to be read pile" of books and I just don't go back and reread many books. I would probably grab a Regency or Victorian Historical Romance or I would grab a backlist book from Lorraine Heath, Loretta Chase or Julia Quinn that I haven't read yet.
Heather
I would grab a book that is probably in desperate need of replacing, unless it is on my kindle. I would roam and peruse my bookshelves all seven of them and randomly grab books that appealed to me at the moment. I would say it would most likely be a Nora book but I haven't been able to pry them out of my sister's house, but I digress. It could be anything from Nalini's Psy/Changeling series to the Bar Cynsters of Stephanie Laurens, or maybe Prince Charming by Julie Garwood, but then I come to shelf of J.D. Robb books and could possibly pick up my favorite books in that series. No matter what it would be I would be snuggled up on the couch my cup of tea nearby with the dog.
Let's talk about our favorite hero-who does it for you?
Melanie
I thought of the one everyone thinks of – Rourke of course – but really I want to be a little different so my thoughts went to someone that is fiercely loyal and protective but rebellious and of course it does not hurt that he is a Lord (and a reformed pirate), this hero has been around for awhile but I never tire of reading about him. I am talking about James Mallory from Gentle Rogue by Johanna Lindsey, I am actually in love with all the Mallory men but James and Tony both hold a special place in my heart.
Angela
Jocelin from the Kushiel series or Daemon from the Black Jewels; they are both fiercely protective and beautiful in different ways.
Janon
My first thought was – Bones from Jeaniene Frost's NightHuntress Series. He's funny, sexy, alpha and just overall one of the best written heroes. I even named my dog, Bonz after him. I have to squeeze in one more pick for a favorite hero – Alec Kincaid from The Bride by Julie Garwood. In fact I think I've loved ALL of Julie Garwood's leading men.
Heather
This one was easy for me, Judd Lauren from Nalini Singh's Psy/Changeling series and Dimitri from her Guild Hunter's series. Judd because even though he is pure ice and unfeeling on the outside when it comes to Brenna and his family he feels so deeply that he will do what ever it takes to keep them safe. Dimitri because he loved his wife so much that after over 1000 yrs of being a widower his heart still only belonged to her and wasn't given again until she'd been re-incarnated.
If you can go anywhere in time past, present, or future, what time would you like to visit and where would you like to go?
Melanie
I love electronics and new technology so the future might be nice, but I don't know if I would want to return. So I am going to have to say the past, around 1700′s and I would want to VISIT Ireland of course, notice I said visit, as I don't think I could handle being there permanently. I would love to go to Ireland in present day though.
Angela
I want to visit present day Ireland, Australia, Fiji and Hawaii. I love to read about other time periods, but I wouldn't want to cope without chocolate, slimming underwear and toilet paper. Unless I also get a magical pocket or purse that would be able to hold all the modern stuff I would want.
Janon
I'm a huge fan of Tudor Fiction. So I would love to be a Lady of the Court during King Henry the 8 or Queen Elizabeth's reign.
Heather
Okay there are a couple of times that I would want to visit. I would want to visit Ancient Greece, and Rome, Regency England, Medieval Scotland, The Wild West, the 1920′s the 1940′s.
So what 5 books would you have in your survival kit? They must be print books as knowing our luck electricity will not be available so we would not have e-books*grins*
Melanie
This was hard for me, I discovered I read a lot of books that are series, how can you take one book out of the series and not the others, that would be torment. I am going to break the rules already; I am such a rebel. I want to bring two series; between them I should have all of my wants covered. The first one would be The Bride series by Catherine Coulter and if I can't bring them all it would have to at least be the first three books, The Sherbrooke Bride, The Hellion Bride, and The Heiress Bride. The second series would have to be The Mists of Ireland by Erin Quinn; I just discovered these books at RomCon this year and was so impressed I accosted everyone I could to read one of the most powerful paragraphs that I have ever read. Want to know what it is? Get your hands on a copy of Haunting Desire and read page 4, it only gets better from there. In an ideal world I will be stranded with my family, which means that Heather, Angela, and I get to share the books we bring.
Angela
Well, I would need to have my Hitchhiker's Guide to the Galaxy anthology because it's amazing and I would need at least one non-romance to fulfill my nonsense side. I think I would also need my Black Jewels anthology because it is beautiful and tragic and I would need at least those three from the series. I would also want to take the three Jewels books by Nora Roberts. She is the Queen of Romance for a reason and I love that they take place in Ireland. So, I guess I am technically breaking the rules too, but that is why I bought the anthologies in the first place! I wish more series would come that way.
Janon
Acheron by Sherrilyn Kenyon, The Game by Brenda Joyce, The Duke and I by Julia Quinn, Kiss An Angel by Susan Elizabeth Phillips, Shadowfever by Karen Marie Moning
Heather
In a perfect world I will be stranded with Melanie so I would be able to read her books as well, as many Nalini books as I can grab and if I still have room I will add in some Julie Garwood. I don't like that I have to choose!
Heather and Melanie run thebookreadinggals.com a review site dedicated almost entirely to the romance genre; fellow reviewers Angela and Janon join them. We would love it if you stop by occasionally and say hi. We will also be bringing back our RomCon Reading Challenge so please stop by for information, FYI we will be giving away one ticket for registration to the winner of the challenge.
remember 5 commenters are chosen weekly to win a free book – -winners announced on Sunday – good luck!!
The Viper by Monica McCarty + Giveaway!
The VIPER (on sale 10/18/11) is the fourth book in my HIGHLAND GUARD series, which blends my love for "strapping lads in plaid" with my other love of Special Ops romance. Think: Braveheart meets SEAL Team Six.
Lachlan MacRuairi is given the war name "Viper" for his stealth and snake-like ability to get in and out of almost anywhere. An expert in extraction, he's a mean bastard (literally) who is looked on with suspicion even by his own Highland Guard brethren. He's the ultimate "bad boy" who meets his match with Bella MacDuff, the brave woman who is called upon to crown Robert the Bruce as king, in defiance of the most powerful man in Christendom, Edward I, King of England. This real life heroine suffers greatly for her bravery, and it's Lachlan who is called on to help her.
I must admit I'm a sucker for a bad boy. I think it's the high school girl in me who was more concerned about sexy and unattainable than whether this is the kind of guy I could see driving carpool. He just needs the right woman to tame him, I'd think (obviously thinking that woman would be me!). One of the reasons I believe that the "bad boy" hero is so enduring in romance because we get to see the fantasy come true.
But for me, the bad boy fantasy is also about the dynamic with the heroine. Lachlan needs a very strong woman to stand up to him and see past the harsh façade to the scarred man underneath. Bella is perhaps the strongest heroine I've ever written, and her own painful past puts her in position to understand his. But taming the bad boy doesn't come easy, which makes for a lot of sparks, and a not very easy road to "Happily Ever After."
Who are some of your favorite bad boys in books, TV, or in movies? One of my all time favorites is Gabe Bonner from Susan Elizabeth Phillip's DREAM A LITTLE DREAM and Kevin Tucker from THIS HEART OF MINE. Sawyer from the TV show Lost was also a great bad boy.
remember 5 lucky commenters will win a free book, every week — winners announced on Sunday – good luck!
WEEKLY WINNERS!!
Winners on Romance At Random
Hi everyone! Thanks again for blogging with us this week — winners are below & if you are one, please send your snail mail to romanceatrandom@randomhouse.com so we can get you your book! Authors that may have offered a giveaway during the week will post their winners on those posts in the comment section — so take a look to see if you're included!
Now . . . R@R's Weekly Winners . . .
Congrats to all:
1- LindaC
2- Lauren
3- Viki
4- Audra
5- Eva
Thanks so much for joining us at Romance At Random — 5 more winners will be chosen next week so stop on by!! Happy Romance, SueG
ON SALE TODAY! Night Moves by Stephanie Tyler
Night Moves by Stephanie Tyler
Anything can happen under the cover of darkness.
Kell Roberts has walked the thin line between life and death for so long that it now feels like home. He is a soldier, a survivor, and a loner. Still, Kell cannot turn his back on the beautiful woman caught in his firefight against the drug lords of Mexico. She says her name is Teddie, but Kell senses there's much more to her story—and it's about to pull him into a mission he didn't sign on for: keeping her alive.
Teddie knows this lean, mean rescuer just saved her life, but the steel glint behind those soft gray eyes seem to be hiding something deep. The men after Teddie are deadly, but the man who holds her life in his hands and tempts her with his wicked touch is even more dangerous. He could make her dream about living and loving again. And if they can survive, maybe, just maybe, they can stop fighting the world and each other—and simply surrender.
Top of the list + Giveaway
Hi everyone –
I was thinking about my favorite romance books — you know, those books that you rely on & take with you everywhere?
Well, I thought that would be a fun blog topic for today — then I couldn't remember if I had done a post like that before . . . .
I think every bloggster out there has rehashed this type of post . . . . over & over again . . . But our choices change as new books are published, right?
Even so, I realized if I was going to do a post of this nature I'd need to put another spin on it . . . so, what about, romance books that have a corresponding love song . . . .YES!

Seriously, have you ever thought about that before? Look at this:
1- IN YOUR EYES, by Laura Moore is also a love song by Peter Gabriel!
2- TRULY, MADLY, by Heather Webber was also a love song by Savage Garden
3- Dave Matthews wrote, CRASH INTO ME, as did Jill Sorenson
4- CRAZY IN LOVE, was a song recorded by Beyonce, also part of Tara Janzen's title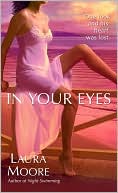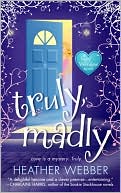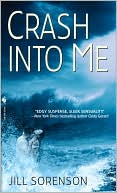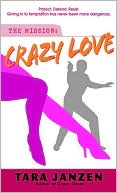 I was having fun with this — not only thinking up various romance songs, but remembering the books that were published with either the same or similar names — so, can you think of any?

Comment below to be included in our weekly book giveaway – 5 winners win a FREE book every week – winners are announced on Sundays!! Good Luck!

People always ask me why romantic suspense? by Dee Davis + Giveaway!
People always ask me why romantic suspense? And the answer is actually pretty straight forward.
First off, I've been an incurable romantic for most of my life. As a little girl, I cried at the end of Cinderella because we didn't get to see her get married. And I cheered endlessly for Calvin and Meg in A Wrinkle in Time. I wanted Aurora to find her prince charming. And I always thought Ned needed a bigger role in Nancy's adventures. (I even had hopes for Lucy and Mr. Tumnus.) I always wanted the girl to get the guy in movies. And happily ever after was so important to me I (only occasionally) double checked the last line of a book to make sure it was so.
And secondly, I adore suspense. When I was a little kid on certain summer nights, my mom would tell my brother and I to get our pajamas on right after dinner. But we didn't protest because we knew what was coming next. We were going to the drive-in movie theatre. Now the rule was that we were allowed to watch the first feature but during the second we were supposed to go to sleep. I never did. I stayed awake and marveled at the smooth precision of Sean Connery's Bond as well as the subterfuge and stealth of Gregory Peck and David Niven in the Guns of Naverone.
Then when I was in high school, my mom introduced me to one of her favorite authors. Mary Stewart. Absolute heaven—both romance and suspense. The Moon-Spinners. My Brother Michael, Airs Above the Ground. I quickly devoured all her books, along with Phyllis Whitney's and Victoria Holt's. Of course I was still reading Robert Ludlum, Alistair McLean, Robin Cook, Michael Crichton and other suspense writers, but I always wanted them to include more romance.
When I graduated from college, I took the entrance exam for the foreign service and interviewed with the CIA. Ultimately, we agreed that it wasn't going to work. I talk too much. But it didn't curb my interest in all things spy-oriented. And so it wasn't really a surprise that when I started writing books I turned to romantic suspense. It was what I was raised with in a literary sense.
From my first romantic suspense novel, After Twilight, to my nineteenth, Deep Disclosure (the latest in my A-Tac series), my characters have battled not only seemingly insurmountable antagonists, but often their internal fears as well—ultimately conquering both to win the day.
Bottom line, romantic suspense is where my passion lies. There is something magical to me about twists and turns and run-for-your-life danger combined with a couple realizing that together they are stronger than when they are apart.
Oh, and I get my happily ever after, too!
So what about you? What is it about romantic suspense that you enjoy?

Reminder — 5 people are chosen every week to win a FREE book – winners are announced on Sunday — good luck!
My road to publication . . . + Giveaway!
My road to publication was fairly direct. I thought about writing a novel and then, without too much ado, I wrote one. Then I wrote another. And another. When I felt my first manuscript was ready to go out into the world, I started querying. Shortly thereafter, I acquired a fabulous agent (Nalini Akolekar at Spencerhill Associates). At her suggestion, I did some revisions on my first manuscript, and she shipped it out for me. Within a year, I had an offer for publication for the first two books in my Star Harbor series. I was thrilled that the offer was from Loveswept! Loveswept – the line that had published such legends as Debra Dixon, Tami Hoag, and Jennifer Crusie. That Loveswept.


Believe me, I know how unusual this is, and how fortunate I am that this all happened so quickly. Of course I'm leaving out the hard work involved in researching, writing and editing my book, my incredible luck with timing, and the shock and awe I experienced when first talking with the inestimable Sue Grimshaw, but truth be told, it's a fairly uneventful story.
What I find more interesting about my journey is why I wrote a novel to begin with. By any account, I shouldn't have been thinking about it at all, much less to the point of obsession. I had a great career as a patent attorney, a fabulous husband and my first child on the way. Why, when I had my whole life aligned perfectly could I not stop thinking about it?
The answer came to me the other day as I was taking my beautiful one-year old daughter for a walk near our Northern California home. Though it was early September, the day was clear, hot and cloudless with little breeze. Tall redwoods flanked the path with their mahogany trunks and dark green needles. Nearby, a ruby-throated hummingbird sucked nectar from a bright-purple allium. Given our fairly constant (good) weather, it could have been any season. In Connecticut – where I grew up – I knew that by now, the days would be getting shorter, geese would be flying south for the winter, and cinnamon-and-sugar donuts would be required eating.
And then it hit me: I missed autumn in New England terribly, and my longing colored my life.
Days growing crisp and cold. Leaves slowly morphing from green to red, gold and brown. Raking huge leaf piles, scattering them with a well-placed jump, then raking them again. Aromas of wood-burning fires and freshly-baked pumpkin pie filling the air. Smoky, chill evenings. Curling up inside with a hot mug of cocoa and a good book. Apple picking in old orchards. Hayrides. School starting. A breathless anticipation of things to come.
This deep longing to experience the season is part of why I wrote DEEP AUTUMN HEAT, the first novel in my Star Harbor series set on Cape Cod, Massachusetts. Not only is it the story of two stubborn chefs who simply must fall in love, despite all obstacles, it is also my love letter to autumn. I needed to write this book to showcase my own beautiful little part of the world and to share with readers how much my small, quiet, New England town shaped who I am. The fact that Sue Grimshaw and the rest of the fabulous team at Random House fell in love with Star Harbor as much as I did is just icing on the cake.
What is your favorite season? Why do you love it so much and how has it inspired you?
Elisabeth Barrett lives in the San Francisco Bay Area with her husband and three beautiful children. When she is not writing, Elisabeth loves baking, choral singing and hiking. Elisabeth will make her Loveswept debut with DEEP AUTUMN HEAT in July 2012.
Website: http://ebarrettwrites.wordpress.com
Twitter: @ebarrettwrites