Fresh Fiction Reviews, Slow Summer Burn by Elisabeth Barrett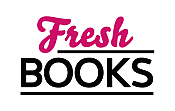 Reviewed by Clare O'Beara
This book in the Star Harbor series brought back some of the characters I'd got to know in Blaze of Winter featuring this Cape Cod town. Theo Grayson, a writer, is collecting an award, and his family are thrilled. Cameron Stahl, who runs a boutique here and another back in Boston, comes to the ceremony but can't relax, thinking of her demanding schedule. Val Grayson, Theo's brother, spots her alone and persuades her to dance. Maybe life should have some fun in it. Read more
Changing Seasons – are you ready for fall? by Elisabeth Barrett
Can you believe it's already the middle of September?
Even though for much of the country, fall has clearly begun with its chill winds, leaves changing and frequent rain (my heart goes out to everyone in Colorado affected by the massive flooding), in Northern California, fall has not yet started. Technically, it's still summer, at least until the autumnal equinox on September 22nd, and it still feels summer-like out here. Read more
New #BookTrailer – Slow Summer Burn by Elisabeth Barrett – Sizzles!
As the sizzling Star Harbor series concludes, the fourth sexy Grayson brother, a dedicated DEA agent, shows a high-society beauty the true meaning of love. Read more
Release Day! Slow Summer Burn by Elisabeth Barrett + 5 eBook Giveaway!!
Just over a year ago at Romance@Random, I launched my blog tour for Deep Autumn Heat, the first book in my Cape Cod-set Star Harbor series, focused on the stories of the four Grayson brothers—Seb, Theo, Cole and Val. Deep Autumn Heat was soon followed by Blaze of Winter and Long Simmering Spring. I loved developing the town of Star Harbor, its inhabitants, and of course, the brothers themselves (whose relationships grow even deeper as the books progress). I can hardly believe that the final book in the series, Slow Summer Burn, is out today.
Slow Summer Burn features Val Grayson, a soft-spoken-but-tough DEA agent. His younger brothers are settled in Star Harbor and have found loves of their own. Now it's Val's turn, but socialite Cameron Stahl is the last woman he ever expected to fall for. Read more
Guest Post: Summer Love by Elisabeth Barrett
Ah, summer love.
Is there anything sweeter? There's something about long, sun-drenched days and romantic star-filled nights that is conducive to romance. The weather helps, of course. You're more likely to be out and about—strolling on the boardwalk, dining al fresco, or playing a sport—during this season. Plus, in summer, everyone looks like they're in love with flushed, dewy skin and clothing that leaves little to the imagination. Read more
On Birth Order and Romance
Many people believe that birth order plays a lasting role in a person's psychological development. While some scientists may disagree, traits common to first, second, third, and even fourth-born children have permeated popular culture.

Firstborns are thought of as reliable, conscientious, and structured achievers. Middle children struggle to carve out identities distinct from their siblings ("Marsha, Marsha, Marsha") and are oftentimes rebellious, but can also be people-pleasers and peacemakers. Finally, lastborn children are believed to be outgoing, attention-seeking, artistic, and self-centered.

Read more
Friday Ab Appreciation! #tgif

On sale Monday — ladies meet military vet Cole
Read more
A sexy snippet for you to enjoy – Long Simmering Spring Will Heat Up Your Summer!
Spring comes to Star Harbor, bringing unexpected passion for a sexy sheriff, as the next Grayson brother finds love with the town's beautiful doctor.
"The Star Harbor series just keeps getting better and better! Long Simmering Spring delivers on all counts for heat, heart and humor!" – NYT Bestselling Author, Jennifer Probst


Long Simmering Spring by Elisabeth Barrett, A Loveswept eOriginal Excerpt by Romance At Random
Guest Post: Talking about Birthday's by Elisabeth Barrett + Giveaway!
Last year, just about this time, I wrote a post at R@R talking about birthdays and how I always forget mine.
Well, funny thing about birthdays, they come around every year. And guess what? I forgot it again this year, too! For your reading pleasure (and because I got lots of comments about my post last year), I have transcribed the conversation I had with my husband, Mr. B, last week verbatim: Read more
Guest Post: On Endings and Beginnings by Elisabeth Barrett + $15 EGC Giveaway!
A few days ago, I received the initial round of line edits for Slow Summer Burn from my editor at Random House, Sue Grimshaw. Slow Summer Burn is the fourth and (for now) final book in my Star Harbor series, which features four brothers from a small town on Cape Cod.
As a first-time author, the Star Harbor series has been an amazing journey — from signing the initial contract with Random House for publication under the revived Loveswept line to preparing the final book for publication. I'm at the beginning of the end, at least with this series. This got me to thinking about endings: what is it about endings that tug on our heartstrings? Read more
Authors Jennifer Probst & Elisabeth Barrett talk about books, cooking & more + Giveaway
Elisabeth: Hello, Jennifer, and thank you for joining me at Romance at Random. It is a huge treat to have you with me today, especially since I LOVE the Marriage to a Billionaire series that is now sweeping the nation. I know the Marriage Merger is coming out in July, but you have a brand new foodie romance in digital format coming March 4th, right?
Jennifer: Yes, I'm really excited. It's called All the Way and pits a restaurant owner against a food critic so there's lots of yummy stuff to read about. Revenge, redemption, sex, angst, humor, and of course, tons of food!
BTW, just loving your Star Harbor series and those yummy heroes. Counting down the days to the next installment . When is it finally out? Read more
Elisabeth Barrett's thoughts on New Years Resolutions #Giveaway!
Okay, it's the third week in January, and I want to know:
(a) what were your New Year's resolutions?; and
(b) which resolutions you have kept/broken to date?
I'll be honest with you. I don't make resolutions anymore. If I'm going to do something (like lose 10 lbs, ahem), I don't want to wait for some arbitrary date. I just need to start while I'm motivated and the momentum is carrying me forward.
Flash back to the year 2005 when I was resolving to make some pretty serious changes in my own life. I got married, changed jobs, and moved, all within the span of a few months, and when I returned to my regularly-scheduled life, I realized a couple of things. First, I wouldn't be moving back to New England, (as I had originally planned), because I was now married to an awesome guy whose work was squarely in California. And second, my new job wasn't everything I hoped it would be. Longing for my hometown, and itching to flex my brain in a way that wasn't patent law-related, I resolved to try something different. That something was writing my first book, a novel set on Cape Cod about a guy whose whole life is one big resolution.
Read more
Guest Post – Tis the season for comfort & joy & crossword puzzles by Elisabeth Barrett + Giveaway
I've been thinking a lot about comfort lately.
Physical comfort, like safety, warmth, and nourishment for me and my family really resonate at this time of year, but so does emotional comfort. By emotional comfort I mean things that feed my soul—things that aren't absolutely necessary to survive, but that help make a satisfying, fulfilling life. For me, these things include friends, great books, amazing food, and crosswords (yes, I know, I'm a strange one). During most of the year, I like to mix things up. I'll hang out with different friends, read different books, try different recipes, and try not to repeat the same crossword puzzle. Read more
Guest Post: A Skunky Thanksgiving by Elisabeth Barrett + Giveaway
Thanksgiving is almost here! Instead of flying to the East Coast, like we usually do, we'll be celebrating at home in Northern California. In past years, we took the kids back east for two weeks each Thanksgiving and made sure to spend plenty of time with friends and family members in the area.
Unfortunately, our oldest recently started kindergarten and now we have to follow school vacation schedules which include no school Wednesday through Friday only. It would certainly be possible to take a 6am flight on Wednesday and return on a 3pm flight on Sunday, but travelling cross-country with three kids aged five and under on the busiest travel days of the year wouldn't be cheap or pleasant. Read more
Guest Post: De-Stressing in Autumn by Elisabeth Barrett + Giveaway!
Things have been crazy for me lately. Work, writing, kids, school projects, my own projects, birthdays, anniversaries…it's been a little nuts at the Barrett household over the past couple of months. Now, this isn't a complaint. I'm grateful for so many things (like the successful release of Blaze of Winter and my wedding anniversary, of course—Mr. B, are you reading this?), but my Google calendar (color-coded for each family member, natch) looks like a patchwork quilt, I've started to put little post-it notes up everywhere so I remember what I'm supposed to do when, and there have been times when I'm not sure whether I'm coming or going. I haven't forgotten any of the kids…yet…but there are plenty of other things I have forgotten (like the field trip forms—sorry!).
What's more, it's not just me. I feel like everyone has been feeling this way lately, and it's not even holiday season yet. When my friends and I get together, we mostly compare our crazy calendars, talk about our insane schedules and lament how busy we all are. Several friends have confided that they just want to "get away from it all." And here's the kicker: It doesn't seem to matter whether or not kids are in the picture.
I love autumn (hello, Deep Autumn Heat, anyone) and want to enjoy the season, so what's a gal to do? Read more
WINNER Announced-Star Harbor Scavenger Hunt – Winner gets a book tote with books!
Star Harbor Scavenger Hunt – Starts now ends Friday eve – winner will be announced Sat – 9/29. Giveaway is a book tote with random books!
We wanted to do something different, but something fun with a giveaway bonus – ready to give it a whirl? Read more
Winners announced – Labor Day Blog Hop – FREE books!
Starting 9/1 ends 9/15, Romance at Random, & the participating sites below, are hosting a blog hop with FREE books! Enter your name into the Rafflecopter & you could be chosen to win:
A Free Romance book! (10 winners in all)
Be one of 5 winners to win a prize pack from author Elisabeth Barrett (check out her new release, BLAZE OF WINTER, below)
Grand Prize is a $25 eGC
Happy Hopping! Read more
Guest Post – The Grayson Twins of Star Harbor (but mostly Theo)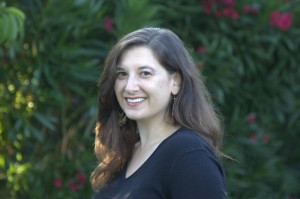 by Elisabeth Barrett
Take one savvy heroine, one delicious hero, and add some terrific secondary characters. Mix together in a delightful harbor town, toss in a New England winter, and you have one terrific romance. Elisabeth Barrett's BLAZE OF WINTER is a must-read! ~ Mariah Stewart, New York Times bestselling author of HOME FOR THE SUMMER
Today is release day for Blaze of Winter (Theo's story), and I am thrilled to be celebrating here at Romance @ Random!
In Blaze of Winter, Theo, an author of swashbuckling adventure novels, returns to Star Harbor to work on his latest book. When he takes a room at the Star Harbor Inn to get some peace and quiet, he runs into Avery Newbridge, a gentle social worker, who is there to help her aunt manage the inn — and to try to make sense of her life. Although Avery makes it clear she's not looking for a relationship, she can't deny her attraction to Theo, who is only too happy to show Avery everything he has to offer. Read more
'FREE' Sneak peek, Blaze of Winter by Elisabeth Barrett
Winter heats up in this hot new Star Harbor romance, as another sexy Grayson brother, a wickedly handsome writer, plots his happily ever after with a sweet stranger. . . . hmm, what does this remind you of? Another great romance?
It's all about Theo, for me anyway. Twin brother of Sebastian from Elisabeth's first book in the Star Harbor series, DEEP AUTUMN HEAT, Theo is a scholarly type, wears glasses and is a successful writer. Read more
The Heroes of Star Harbor – guest post from Elisabeth Barrett
Last month, I attended my first ever Romance Writers of America (RWA) conference and had a wonderful time! I was thrilled to be there…to meet so many amazing people (including my fellow Loveswept authors), and to learn more about this incredible industry. But I was so glad to come home because I wanted to plunge headfirst into the next two Star Harbor novels, Long Simmering Spring and Slow Summer Burn, both of which are due out in 2013. These stories have been wickedly fun to write because I love both books' heroes so very much! Read more
Guest Post – Act now, think later.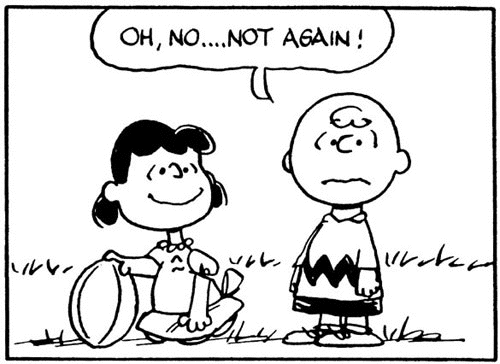 Love the title of this post – sometimes there is just not time for all of that thinking *smile* – Guest Elisabeth Barrett, debut author with Loveswept just released her new book, DEEP AUTUMN HEAT - a great Summer read – enjoy!
For the most part, this is not my life's motto. I'm a deep thinker and I definitely tend to over-think most things. I'm also a list-maker, an organizer, and a worst-case scenario gal. I love to work through every permutation of what could possibly go wrong, and then figure out a game plan for dealing with every conceivable outcome.
Except for the things that seem to matter most. Read more
Book covers, are they a hook for you? new post by Elisabeth Barrett + Giveaway!
I am just thrilled to be here at Romance @ Random on release day for my debut novel, Deep Autumn Heat! Today, I want to talk about the thing that can hook the reader first.
I'm not talking about a great title.
Or a scintillating first line.
I'm talking about the cover!
I am definitely a written-word kind of girl. I usually respond better to words than I do to visuals. Sure, I enjoy a good movie now and then, but I'd rather read the book! I always read the book first (and if the book is amazing, sometimes I don't go see the movie for fear of ruining my ideas about what the characters should look and sound like). And despite writing about extremely good-looking men, I'd much prefer to read about them and form my own impressions, than to stare at what someone else thinks they should look like on a book cover.
Or would I? Read more
July New Releases
Here's what's coming this month from Random House Romance.
Kevin's Story by Adrienne Staff and Sally Goldenbaum (On Sale 7/9)

In this tender romance from authors Adrienne Staff and Sally Goldenbaum, two people must overcome the sea of silence that separates them.

When Suzy Keller bursts into his life, Kevin Ross forces himself to keep his distance from her. How can a deaf man ever give a woman as beguiling as Suzy all that she wants and needs? Kevin is about to find out.
Love at first taste? by Elisabeth Barrett
Debut Loveswept author, Elisabeth Barrett's new book, DEEP AUTUMN HEAT kicks off the beginning of the Star Harbor series — and these Grayson men are the real 'alpha' deal – on sale 7/9/2012.
I am thrilled to be here at Romance at Random, kicking off my blog tour for my debut novel, DEEP AUTUMN HEAT, which releases on July 9th!
And with this kickoff, I have a confession to make: I don't believe in love at first sight –that two people are destined to be soul mates from their first glimpse. Now before you start sending me emails saying that I'm nuts and that it happened to you and how dare I, let me hasten to say that I do believe in the spark, the interest, the desire, the thing that makes you want more when you first lay eyes on someone. But I also believe that real love takes time to blossom and to grow. Read more