December – #NewRelease Romance Shopping List
Get your new release list right here, courtesy of reader, Ellen!
| Date | Author | Title | Price | ISBN |
| --- | --- | --- | --- | --- |
History Can Be Sexy, too. Or Why I Write About Women of Power + 2 book #Giveaway!
These days, history has become the new reality show. From the blood-soaked antics of the Borgias to the bed-hopping of the Tudors and dervish intrigues of Leonardo da Vinci and the Medici, history – in particular, my favorite era, the Renaissance— has come out of the closet and stepped onto center stage. Divested of its dusty shrouds, it has even revealed a brazen, come-hither air that has audiences clamoring for more.
The truth is, history has always been sexy. We just tend to forget it. Somewhere between grade school and graduation, we've been taught to memorize important dates and events, but the people who actually lived those facts are nebulous shadows whose names we sometimes can recall but not much else. And of these names, the ones we tend to remember are men. You know the usual suspects: Napoleon, Henry VIII, Richard III, Cesar, etc.
Nevertheless, history is also full of fascinating, extraordinary women who happen to be quite sexy.
Read more
Guest Post: There's Nothing Better Than A Romance Series by Bronwen Evans + Giveaway
Hello everyone, waving from a warm and sunny New Zealand. Thanks Sue for inviting me to blog today on Romance @ Random! It's the start of summer in NZ and the trees are covered with blossom, the birds are out in force and the beaches are beginning to look inviting! All I need is a great book and I'm content.
I'm starting summer by celebrating the release of my latest Regency historical romance, TO CHALLENGE THE EARL OF CRAVENSWOOD, book #3 in my Wicked Wagers trilogy. But I'm also sad because it's the final book in the series and I have to say goodbye to the characters I've come to know and love. Read more
New Release: Hotel Vendome by Danille Steel
About the book:
America's #1 bestseller • First time in paperback!
There are some places you visit, and some places you never leave behind. Danielle Steel's new novel follows a devoted father and the daughter he raises in the fascinating upstairs-downstairs world of a glamorous Manhattan hotel. Read more
On sale this week in Romance
Hot New Releases to read over the long Labor Day weekend – enjoy!
Book Release – Happy Birthday, by Danielle Steel – Now in paperback!
First time in paperback!
In this beguiling novel, Danielle Steel tells the story of three very different people, each of whom reaches a crucial turning point on the same day—a time to blow out the candles, say goodbye to the past, and make a wish for the future.

HAPPY BIRTHDAY
Valerie Wyatt is the queen of gracious living. Since her long-ago divorce, she's created a successful TV show and reached the pinnacle of her profession, with a camera-ready life in her Fifth Avenue penthouse. So why is she so depressed? Because all the hours with her personal trainer, hairdressers, and cosmetic surgeons can't fudge the truth: Valerie is turning sixty. Read more
Guest Post: Love at First Sight by Ann H. Gabhart
"We sometimes encounter people, even perfect strangers, who begin to interest us at first sight, somehow suddenly, all at once, before a word has been spoken." (Fydor Dostoevski) *sigh* great topic Ann, tell us more!
What can be more romantic than love at first sight? You meet that perfect someone and instantly know. A match made in heaven. A love written in the stars. We tell young people to wait for the "right one" to come along as though the heart has a place reserved for one's true love even before that first sight. Read more
Book Release – Friends Forever by Danielle Steel, for BFF's everywhere.
Another sure to be Best Seller by author Danielle Steel that will touch every heart.
Five children meet on the first day of kindergarten. In the years that follow, they become friends and more than friends. Together, they will find strength, meet challenges, face life's adventures, endure loss, face stark realities, and open their hearts. In this moving novel, #1 New York Times bestselling author Danielle Steel traces their unforgettable journey—full of tests and trials—as three boys and two girls discover the vital bonds that will last a lifetime.
FRIENDS FOREVER Read more
Guest Author – Food for Thought from Rosalind Lauer
Have you ever read a scene that created a hunger deep inside you?
Not the obvious romantic craving. We're talking good old-fashioned load-up-your-plate-for-Sunday-dinner hunger. A simmering stew. Bright, crisp vegetables sliced into a summer salad. A fruit pie cooling on the window sill.
Hold on one second while I run to the kitchen…
One joy of writing about the Amish is the focus on cooking that is a daily part of most Amish households. Baking, cooking, canning and pickling are important tasks that create cherished memories for mothers and daughters.
There are many reasons why the Amish spend a lot of time cooking. They don't eat many processed foods. You won't find Lunchables in a child's lunch pail, and since the Amish don't have electricity in their homes, Lean Cuisines are out. But the alternatives are delicious. Pot pies, stews, pizzas and casseroles are homemade, often with vegetables from the family garden. And the baking…pies, cookies, brownies and breads, specialties like whoopie pies and soft pretzels… I love them all!
Read more
Enter to Win a Free Copy of Paula McLain's Bestselling Novel, THE PARIS WIFE!
"I wish I had died before I loved anyone but her." -Ernest Hemingway
A deeply evocative story of ambition and betrayal, The Paris Wife by Paula McLain captures a remarkable period of time and a love affair between two unforgettable people: Ernest Hemingway and his wife Hadley. This Valentine's Day, enter to win a free copy of the book readers everywhere are falling in love with!
Patriots or Giants – VOTE here + Guest Post – Plans for reading + giveaway!
Plans for reading
By Inga Kupp-Silberg
As usual for the beginning of a new year, many people make plans for the coming year. So have I. I have a plan for 2012 – read as many books as possible during 2012. Sounds easy, right?!!
To be more specific, my exact aim for 2012 is to read 101 books which would be 26 more books compared to last year. Besides just a numerical target I have set for me, I promised to myself that out of these 101 books I will read at least 25 books what I had on my to-be-read-list from last year.
I am an emotional and impulsive customer in the book store and it does not matter if it's a real book store or e-store. You see, the challenge is, that there are so many good books I want to read and there are also new books being published and therefore I am constantly challenged – which ones to read.
At the moment I have approximately 50 books which were published last year and which I haven't read yet and which I wanted to read last year and I just created a list of books which are must read for me and which are published in 2012.
To balance my reading lists a little bit, I decided to use some time to read the books which were published last year or earlier. I know that it is not possible to all the book in the world and that is not the aim either, that would be too ambitious and right out impossible!
So my plan is to read AND review 101 books in 2012, out of which minimum 25 are published in 2011 or earlier which already are on my to be read list and the rest will probably be new books. I am too curious by nature for not to search after newly published books and I love reading new authors, too! To make it even more complex, I have decided that approximately half of the books published in 2012 on my list should be debut authors and the second half would include some series which I have started in previous years and which will have sequels coming out in 2012 plus some single books from authors who are already published authors and whose novels I love.
Hopefully my plans did not confuse you too much!


What are your reading plans for 2012? Do you make any plans at all? Are you challenging your reading habits somehow and if yes, then how? and don't forget to include your pick for the Super Bowl – include in your comments below! Remember, 5 winners are chosen for a free book every week — winners announced on Sunday! Good luck!
The new year – what will it bring you? + Giveaway!
The new year – what will it bring you?
By Cassandra Carr

The New Year is here, and that means it's time to once again assess your life. I'm not a big resolution maker, but I do have goals. They morph and change throughout the year depending on circumstances, but they're always in the back of my mind. These goals can be anything from finishing a book to cleaning out my closets to teaching my daughter to tie her shoes.
I'm not real formal about my goals. I don't write them down. I don't quantify them as one-year, five-year, and ten-year goals. But I have them.
What are some of my goals? Writing-wise, I'd like to put five or six books out in 2012. Family-wise, I want to get my daughter toilet-trained, an effort she's mightily resisting so far. On the home front, I want to find a place to put all the children's books, DVDs etc that were displaced when we bought a new TV and got rid of our huge entertainment center.
I break down my writing goals using a spreadsheet project tracker. I have all the items in my writing queue prioritized and I keep track of what phase each project is in. At this point, without that I'd be lost. I need some organization in my life in order to get anything done!
What are some of your goals for the New Year? How do you plan to achieve them?
Demon Lover, FREE Excerpt! WINNERS announced! Congrats 2 all!
Demon Lover by Juliet Dark
– Do you love paranormal romance? Are you looking for something just a little different – read on & comment below whether this is a book you're sure to buy – enjoy!!
A few comments from readers who enjoyed this book:
"Gothic, atmospheric, beautiful, and romantic urban fantasy," By Karissa Eckert "Devourer of all books fantasy"
"Strong urban romantic fantasy," By Harriet Klausner
"An excellent guilty pleasure read!" By ChibiNeko "Sooo many books, so little time!
"So much more story than I expected," By Mary Chrapliwy
"So much to sink your teeth into," By Kelly (Fantasy Literature)

BUY NOW

A must-read for paranormal romance fans: THE DEMON LOVER: A Novel by Juliet Dark (excerpt)
Winners will be announced in this post – check back Sunday to see if you're one – Good Luck!
WINNERS:
Tracey D
Laci
Renee R
Congrats to our winners!! Thanks all for commenting & liking us on Facebook – Happy Romance!

The Peach Keeper by Sarah Addison Allen
Paperback on sale soon – Order Here
It's the dubious distinction of thirty-year-old Willa Jackson to hail from a fine old Southern family of means that met with financial ruin generations ago. The Blue Ridge Madam—built by Willa's great-great-grandfather and once the finest home in Walls of Water, North Carolina—has stood for years as a monument to misfortune and scandal. Willa has lately learned that an old classmate—socialite Paxton Osgood—has restored the house to its former glory, with plans to turn it into a top-flight inn. But when a skeleton is found buried beneath the property's lone peach tree, long-kept secrets come to light, accompanied by a spate of strange occurrences throughout the town. Thrust together in an unlikely friendship, united by a full-blooded mystery, Willa and Paxton must confront the passions and betrayals that once bound their families—and uncover the truths that have transcended time to touch the hearts of the living.
Sarah Addison Allen is the author of Garden Spells and The Sugar Queen. She was born and raised in Asheville, North Carolina.
Praise for The Peach Keeper
Allen juggles smalltown history and mystical thriller, character development and eerie magical realism in a fine Southern gothic drama. The underlying tension will please and unnerve readers, as well as leave them eager for Allen's next.
-Publisher's Weekly
Praise for Sarah Addison Allen's The Girl Who Chased the Moon
"Captivating . . . Sarah Addison Allen produces tantalizing fiction."—The Roanoke Times
"A dusting of magic, the aroma of sugary cakes swirling through the breeze, and a girl who unwittingly brings change to a town of misfits make for a sweet summer story filled with hope and forgiveness."—Beth Hoffman, author of Saving CeeCee Honeycutt
"Charming and entertaining . . . Don't miss this spellbinding tale."—Asheville Citizen Times
"Allen clearly knows that all the fun is in the journey. . . . Sit back, open this book and join her."—Greensboro News & Record
"An enjoyable read [with] doses of magical realism and romance."—Associated Press
"Easy to devour in one sitting." —The Atlanta Journal-Constitution

Discussion Questions:
1. What do you think the title The Peach Keeper means? Who is the peach keeper in the story?
2. Superstitions played a big part in Willa's grandmother's life, and in Willa's life, by extension. What superstitions did you grow up with? Why do you think superstitions exist?
3. Several of the characters in The Peach Keeper struggle with how people used to see them as opposed to who they are now. Who were you in high school? Do you miss that person? Or are you glad to leave that time in your life behind?
4. Willa spent her formative years as The Joker, acting out and sparking controversy that she wouldn't become aware of until she was an adult. What do you make of her past actions? How does it connect to the way she acts in the novel? How does it affect her relationships as an adult?
5. The characters in The Peach Keeper live in an extraordinarily beautiful area, one surrounded by waterfalls. Yet Willa once remarks, "When you see it every day, sometimes you wonder what the big deal is." Do you think you get so used to beauty that you stop seeing it? What are some natural wonders in your area? Does Willa's comment also refer to people?
6. The Blue Ridge Madam takes on a life of its own in the novel, becoming much more than a building. What do you think it represents for the town? For Willa and Paxton?
7. There's a wisp of something supernatural following the characters in the story, seemingly brought into their lives by the discovery of buried bones under a peach tree. What are your thoughts on the supernatural? Do you think disturbing a grave upsets the spiritual side of things? Have you ever had a paranormal experience?
8. One of the prevailing themes in The Peach Keeper is friendship. Agatha and Georgie are elderly, and have been friends all their lives. Paxton and Willa have a newly formed friendship. The book posits that friendship is "a living breathing thing, something that comes to life the moment it happens and doesn't just go away when it's no longer acknowledged." If there is no big break-up, just a gradual separation, do you think the friendship still exists? Do you think once you are a friend, are you always a friend? Have you ever reconnected with an old friend and found that you still share a bond with them?
9. Sarah Addison Allen's books usually have themes of forgiveness and food. Have you read Sarah's other books? How is The Peach Keeper similar? How is it a departure? Did you recognize the reference to the main characters in her debut novel, Garden Spells?
10. Paxton, Willa, and even Willa's father, deal with parental expectation. Do you think that who we become in life is due in part to what our parents wanted us to be, or who are parents were? If you have children, how do they fit the pattern?
11. How do you take your coffee? Do you think that says something about you? Do you believe, like Rachel, that how someone takes their coffee says something about their personality?
12. What do you think of Paxton and Sebastian's relationship, and how it evolves over the course of the novel? Have you ever had a similar relationship in your life? How do you feel it fed into the overall themes of The Peach Keeper?
13. Willa and Colin have a complicated relationship from the start – what do you think is the strongest force pulling them together? Do you think their relationship would have worked had they met in another time and place?
14. In the end, Agatha keeps a secret she promised to keep seventy-five years ago. In this information age, we are not a private society. How hard is it to keep secrets? Would you be capable of keeping a secret that long?
15. The theme of roots runs through the novel – from the peach tree, to Colin's work, to the characters struggling with their place in Walls of Water. What about the town and its history draws people to it and entices them to put down roots? On the flip side, what about it causes others to deny their roots and move away? Have you had a similar experience with your home town?
Guest JoAnn Ross – and Giveaway!
Once upon a time in Oregon, a boy and girl fell in love. It was not, as their parents continually insisted, merely puppy love. But the Real Thing.
Years passed. When the girl was eighteen-years-old, the boy took her to the Oregon Coast, where he bought her a white paper bag of saltwater taffy, then proposed.
Naturally, the girl said, "Yes!"
And, many, many years later, I'm still so happy I did.
The magnificent coast has always been a special place for me. Even before that memorable proposal. But on that day it became my most romantic place in the world. Which is why, when I returned to my romance roots, writing comfort stories about families and falling in love, I wanted to invite readers home to Shelter Bay with me.
Shelter Bay is a magical place. Not magical in the paranormal woo-woo sense, but magical because it's a town that not only shelters (thus its name), but heals. Where life moves at a slower pace, where people genuinely care about each other, and where even the most guarded heart is no match for love.
Combining my hobbies of photography and scrapbooking, I've made a scrapbook video of the town, which, although fictional, borrows from several beloved coastal towns we love to visit. Those familiar with the coast may recognize several of the locations and sights, although I did photoshop the names of the Grateful Bread and Sea Mist restaurants.
I'm going to share a little secret. Those of you who've been reading my Shelter Bay series may have been suspecting that Sedona, the CPA turned baker from Take the Cake, would be my next heroine. Which is exactly what I'd planned. But hottie SEAL medic Lucas Chaffee turned out to have a different idea about that. Although he definitely found Sedona appealing, they just didn't click. I was getting concerned about this problem when I woke up one morning with what turned out to be the opening line of On Lavender Lane in my head:
"Madeline Durand was braising short ribs in an Omaha department store when her husband's sex video went viral."
Suddenly, celebrity chef Maddy appeared on the scene to save the day! And better yet, I discovered that Lucas was the "summer boy" who'd broken her heart years ago.
Which is how On Lavender Lane turned out to be a reunion story, and although Lucas believed he had a good reason for what he did back then, he has a lot of explaining to do. But having let Maddy leave Shelter
Bay once, he's not about to let her get away this time. After all, he's a SEAL on a mission, and with the help of some Shelter Bay matchmakers, he whips up with his own special recipe of passion, patience, and perseverance to win her over.
Of all the books I've written, I honestly had the most fun writing the final chapters of On Lavender Lane, when a determined Lucas pulls out all the stops. You can read the first chapter and some lovely reviews on my website. Always willing to sacrifice for my readers (lol), I gained ten pounds while test cooking every meal that appears in the book. All which will eventually appear with other yummy Shelter Bay recipes in a free e-cookbook, so stay tuned for that.

To celebrate Lucas and Maddy's story's publication, I'm giving away autographed copies of the first two books in the series — The Homecoming and One Summer — to three people, chosen at random, who comment. To give everyone time, the winners will be announced here, in the comments section, on Thursday, so please check back here!
I'm also having a month-long Find Lucas contest, where I'll be giving away either a Nook Simple Touch, A Kindle Touch, or a B&N or Amazon gift card for the equivalent. Details can be found on my website.
Wishing everyone the most fantabulous, best year ever, and happy reading!
WINNERS –
Connie Fischer, Patti P, and Nancy Davis! Congrats & thanks for blogging with us!
Carly Phillips guests on R@R today with Giveaway!
Reader Reaction to Characters & Giveaway
When I wrote Serendipity, book 1 in the series, I thought Nash, the middle brother, was justified with his anger at his oldest sibling who returns to town after ten years to make amends. I also thought that Nash, whose story is DESTINY, in stores tomorrow, would be a straight-forward character – A man who has to learn life isn't black and white. In the writing, I discovered that Nash had so much to learn and so much growth to experience. And it's a good thing I put him through his paces!
Why? Because as it turns out, after reading Serendipity, readers reacted very strongly to Nash. And by strongly I mean almost negatively. Readers bonded with Ethan, the hero in Serendipity, and were angry with Nash for not forgiving his brother for abandoning him for ten years. I'm so glad I didn't know about this reaction while I was writing the story!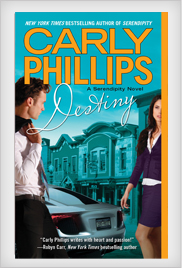 As it turns out, although I, the author, felt Nash's anger at his brother was justified, I also recognized the fact that he saw things in black and white, no shades of gray. So I put him through the wringer in DESTINY and made him earn his happily ever after. But I think if I'd known how strongly readers felt about his character, I'd have suffered from real writer's block writing him!
Anyway, I hope you all will give Destiny a try. You can read the book alone, but reading Serendipity first will make DESTINY that much richer!
To help, I'll give away 3 copies of SERENDIPITY to get 3 lucky readers started! Comment for a chance to win! Have you ever had such a strong reaction to a character in one book, you weren't sure you'd like them in their own story? (Which?)
Carly will announce the winners in this post — check back to see if you won! GOOD LUCK!
Carly's Serendipity Series
Serendipity – out now
Karma – .99 eBook novella – out now!
Destiny – 1/3/2012
Karma – 5/1/2012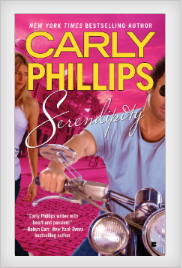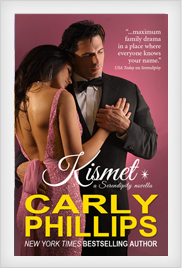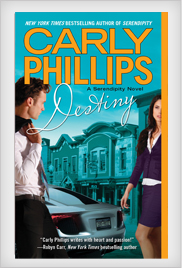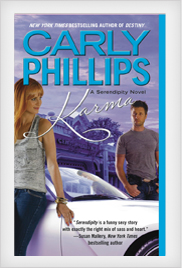 BIO
N.Y. Times and USA Today Bestselling Author Carly Phillips has written over 30 romance novels with contemporary characters that today's readers identify with and enjoy. She's a writer, a knitter of sorts, a wife, and a mom to two daughters (15 and almost 20!) and two crazy dogs (a 1 year old Havanese named Brady and a 4 year old wheaten terrier named Bailey). In addition, she's a Twitter and Internet junkie and is always around to interact with her readers.
Carly lives in Purchase, New York and would love for you to like and follow her on the 'Net!
Find Carly on the web:
Carly's Website – www.carlyphillips.com
Carly on Twitter – www.twitter.com/carlyphillips
Carly on Facebook – www.facebook.com/carlyphillipsfanpage
Carly's WINNERS:
ANN M –
Cate Sparks
Cheryl English –
Congrats!
Read, Share, Love with Guest, Elizabeth Boyle + Giveaway!
Read, Share, Love
by Elizabeth Boyle
That is my three-part wish for you in the New Year: Read, Share, Love.
The first part of this wish is easy: READ. We all know how to do that. But this next year, consider spreading your wings a bit and doing two things in your reading life: branching out a bit to try a new author and read outside your comfort zone. I'm not saying you have to chuck out your favorites, your comfort reads, but every once in a while try something you might not normally read, just for the heck of it. This past year, I read The Hunger Games (loved it), tried a new to me historical fiction author, CJ Sansom (fabulous!) and dipped my reading toes into women's fiction (a whole new world of books!). Isn't discovering new favorites what the adventure of reading is all about?
There is a world of stories to be discovered out there, so my wish for this New Year is to read with an adventurous spirit and discover new stories, new authors.
Which leads me to the second part of this wish. When you find a great book, author whose words sing to your soul, whose stories transport you, SHARE those books and your enthusiasm for them. Sharing a great read is like letting others into your secret adventure. Use your favorite social media to spread the word, Tweet your enthusiasm to all, hand the book to a friend or relative you know will love it, but mostly pass the word and pass it loudly. All the new stories I mentioned above came into my life because someone recommended them.
So take that book you've read and loved, and give it to someone. Buy copies as a gift. Send an electronic version to a friend's Kindle. SHARE that story. There is nothing that makes me sadder than shelves of books sitting there unread. A book's life, its very purpose is to be read and a book on a shelf is not serving that purpose. Take a book you've finished and immediately SHARE it–with friends, with your local library, senior center or living facility.
So my second wish to you: SHARE the stories.
And finally, read what you love and don't let anyone tell you otherwise. I LOVE romance, but I also LOVE reading historical set mysteries. I love a good biography. I love urban fantasy. I had another author chide me this past year, saying that when people ask me what I love to read, I should only say "romance." Well, bunk to that. I read lots of things and there it is. I'm not going to let TV talk hosts, reviewers, other authors, friends, or popular bloggers tell me what I should LOVE to read. I know what I like and am I going to read it and I am not going to apologize to anyone, or be made to feel bad for my reading choices.
So that is my final wish for you: READ what you LOVE.
Have a wonderful 2012 full of great books and all the time necessary to read them. So, which book do you plan to – Read? Share? Love? or all three? Comment as 5 winners are chosen every week to win a FREE book – winners announced on Sunday – Good Luck!


Elizabeth Boyle is the author of nineteen historical romances, including the upcoming re-release of her infamous Brazen series, as well as a new series, Rhymes With Love, which starts with Along Came A Duke in late May 2012. A voracious and unapologetic reader of popular fiction, you can find her latest tidings at her website, www.elizabethboyle.com or espousing her views on Twitter as @elizboyle.
Holiday Blues and Things That Pick Me Up! + giveaway!
Holiday Blues and Things That Pick Me Up! by Keira Gillett
Love Romance Passion
Thanks Sue for inviting me here today at Romance At Random!
Show of hands—how many of you have finished your shopping already? How many are still running around trying to find everything? I see with these two questions I got all of your attention! Ha! So now my next is—what are you doing for yourself? Nothing? For shame! Here are 5 things I'm doing this holiday season that kicks holiday blues to the curb, relaxes me and gives me great pleasure (And I'm not just talking about abducting Robert Pattinson for a weekend, rawr!!! Down girl! lol):
1.) Bubble Baths: Seriously, a bubble bath has got to be the most relaxing activity you could do. Imagine yourself sinking into a warm fragrant bath up to your chin, a dozen scented candles softly glowing, some ambient music and a good book to read. Sounds heavenly doesn't it?
2.) Drinking Mint Hot Chocolate: I love hot chocolate (I don't know anyone who doesn't, do you?) and mint hot chocolate is the best. I like to make it in my gigantic Scrabble cups so that I can slowly savor it that much longer. Delicious.
3.) Going to the Movies: Specifically the new Sherlock Holmes: Game of Shadows movie opening on December 16. Can we say hawt? Hot! I cannot wait to go see this movie. It looks like it will be epic and with Jude Law and Robert Downey Jr. to ogle? Yeah, a very pleasurable evening!
4.) Get My Nails Done: I used to get my nails done only very rarely. I didn't see the point spending money on a manicure and only have it last a week. But my mom recently discovered Shellac by CND, which goes straight on the nail, and it lasts forever. I go about 4 weeks between appointments and they look fresh and stay chip free the whole time. It's amazing. For the holidays I'm going to get snowflake nail art on my ring fingernails. It'll be so pretty and a definite treat! Now I just have to decide on the color. Tough choice, I know but somebody has to do it, right?
5.) Read a few new books: For a full list of romance novels coming out check out the monthly book list. I bet you walk away with a few new additions to your TBR pile. But you know what? You're totally worth it, so go ahead and grab a few more!
What will you be doing for yourself this season? Share in the comments below! Giveaway to 5 randomly chosen commenters each week — winners announced on Sunday – good luck!!
Keira Gillett reviews all kinds of romance genres at Love Love Romance. She's what's considered an equal opportunity reader-reviewer. Her (I got-to-have-more/can't-get-enough-of) hero types are either: blind, scarred or wounded. Wonder what that's about? *g* Find her on Twitter.
Bookmatchmaker & Giveaway!
The Matchmaker
Matchmaker, Matchmaker,
Make me a match,
Find me a find,
catch me a catch
Matchmaker, Matchmaker
Look through your book,
And make me a perfect match
I've been a bookseller, a marketing guru, a publicist, an editor, a writer and more importantly always a reader. No matter what kind of hat I've worn in the publishing industry there has been a constant common thread. Putting the right book into the right hands – I found it a challenge to get the match just right. My reward always came in the form of the reader returning and saying – What's next?? What else should I read? Or while I was working marketing on a larger scale, finding the right medium in which to reach the reader.
Recently I read an article in which Katie Freeman, a senior publicist for Pantheon and Schocken Books, said "the book must be the right fit to create a love affair . . . there's little I adore more than playing book matchmaker." I couldn't agree more! A title I'll gladly don!
A matchmaker to create love affairs, love of books and love of authors – and get those matches just right! When I was a bookseller, my goal was, yes to sell more books. However, what would be the point of suggesting a title or an author that didn't fit the reader? The reader would never trust me to recommend anything else for them.
And while "If you like . . . try" works for some, I did those calculations mentally and then would present the reader with a different explanation. The music industry came up with a word for what I was doing – mashup. I would take other authors, TV or movies to help give the reader a better picture of what or who the book/author would be like. This also worked really well for those non-readers who were trying to find the perfect gift for their special reader – only didn't know what they read!!
Ah, she liked 27 Dresses? Try Susan Donovan or Susan Mallery.
Here are some of my favorite mashups:
Catherine Mann is a mix of Suzanne Brockmann and Cindy Gerard with just a touch of Debbie Macomber.
Kate Pearce – Think old school Robin Schone or Lora Leigh if she wrote historical.
Kylie Brant – Kathy Reichs (Bones) or Patricia Cornwell, with the romance of Linda Howard and Julie Garwood.
Shannon K Butcher – Take equal parts Christine Feehan, JR Ward and Sherrilyn Kenyon and roll them into one.
Nalini Singh – Stephenie Meyer -think warm werewolves and cool vampires only in this case replace vampires with Psy!
Jessica Andersen – 2012 movie anyone? While the movie isn't based on Andersen's books – the books have a fun 2012 twist! And in my opinion, books are always better than movies . . .
And just for fun my favorite mystery author Donald Harstad – Dragnet meets Fargo
So what about you? How do you see Maya Banks or Meljean Brook? How would you mashup your favorite author? Or do you see things differently in the mashups I created? Feel free to suggest your own mashup! Can't find another author or title like your favorite? Put me to the test!
BookMatchmaker
The Bad Boy of Romance on Why he writes romance + giveaway!
The Bad Boy of Romance on Why he writes romance
I'm pretty much the epitome of male. I have beautiful hair, I listen to heavy metal, I wear a kilt, I throw whips, I am a brother of the high end (tobacco) leaf, and a fine fan of the grape and grain. I flirt heavily and I'm not ashamed. Yes, I am the perfect specimen of male.
Career of choice: Erotic Romance Author

Romance is a manly genre! Study Paranormal romance, you'll find it's definitely manly. Where else can you have alpha males who have hot sexual encounters and at the end, get the girl all while exploring not just kinky sex but many times a plethora of powers they're developing? Kerrilyn Sparks, Christina Dodd, (especially her Darkness Chosen series) Christine Feehan, Rebecca York, all have common elements in their stories. Men are men, and not little sissy boys. These men are in charge of their own lives and that's how they want it, until the hot girl comes along and wrecks things for them by being hot.
Our gender cannot be faulted for having eyes and recognizing perfection when we see it.
Still though, why this genre?

I mean, it can't be all about the sex, can it? Other genres in fiction possess heroes that are dashing, conquering, may or may not be super human, right? Sure they do. But they BORE ME! I need stories about people and situations, not just the one or the other.
Somewhere in the period between starting a writing career and where I was a year later, I'd devoured the Harlequin BLAZE line. About the same time I got my hands on Laurel K. Hamilton's Anita Blake series and from then on, my reading and writing changed in the direction of erotic romance. At RWA Nationals, in 2009 Diane Whiteside told me she was glad to see I'd made the shift. Coming from someone who knew me and respected me as I did them, it almost made me cry.
Self-esteem issues, I had plenty. But in the worlds I created, my characters could possess some of my traits and grow while I felt I couldn't. Writing romance gave me an outlet for all the anger and pent up rage I had in my life at the time. I could put my characters in the world I was in, change the game a little and viola, have a happily ever after. I still have that pent up rage and anger but I'm much less self destructive now.
How have romance novels impacted your life?
5 lucky randomly chosen commenters receive a free book every week — winners announced on Sunday! Good luck!
Sascha Illylvich
Erotic Romance Author – http://saschaillyvichauthor.com
Fetishist – http://www.saschaillyvich.com
Radio Dentata – http://shows.radiodentata.com/shows/unnamed-romance-show/
Twitter – http://www.twitter.com/SaschaIllylvich
Erotic Expert – http://www.writesex.net
The Bastard + Giveaway!!
I announced on Facebook the other day that I had a new book coming out November 1st on Kindle (and POD), a never before published full-length historical romance called THE BASTARD–and was immediately reprimanded by a woman for using such a terrible word. I explained that the story is about a man born to a wayward marquise (illegitimately) who gave him to a farmer to raise. Although he's had to climb up the hard way, without benefit of money or connections, he's determined to prove he's as good as anyone else, to rise to captain his own frigate one day. But when he finds a lovely French stowaway aboard The Tempest (the heroine, of course), he must decide whether to return her to the man she'S fleeing or risk everything, even his life, to keep her safe.
The woman calmed down when she realized the meaning behind the title, but it never occurred to me that people would mistake it in the first place. Maybe that's because I read John Jakes' THE BASTARD when I was fourteen and loved it so much (he's probably better known for NORTH AND SOUTH, which became a TV mini-series). One positive association can cancel out a lot of bad, I suppose. Or maybe I was leaning too heavily on the cover to convey its true meaning (I thought the historical feel would make it obvious).
Now I'm thinking that this is why no one else has copied John Jakes' fabulous title. LOL They didn't want to come under the gun from those who might misinterpret it and be offended.
Interestingly enough, I realized when I had to defend the title that this story has something in common with OF NOBLE BIRTH, my first historical romance. And that is the theme. New York Times Bestselling Author Susan Elizabeth Phillips often talks about an author's core story. Maybe this is mine—that worth has nothing to do with birth or station in life and everything to do with heart and character. When I started writing (OF NOBLE BIRTH was my very first book, which originally sold to HarperCollins and was released in November of 1999), I had only that title to go on. I didn't know the plot or the characters, but I was certain of the title and the theme. That wasn't the case with THE BASTARD. That book has gone through several variations of working titles from HONOR BOUND to THE MEASURE OF A MAN.
How important do you think a title is when selecting a book? Does it play a huge role in your purchases? Or do you care more about cover art or back cover copy? Or the first line? (This book starts: The Baron St. Ives was an ugly little man.) Or is it who the author is that matters? Which title do you like best (HONOR BOUND, THE MEASURE OF A MAN or THE BASTARD)? And would you avoid a book called THE BASTARD, even if it was named that way because it was about a bastard son?
Give away three copies of THE BASTARD –winners will be announced at end of day included in this post – good luck!
No Guts, No Glory- by Sara + giveaway!

No Guts, No Glory- by Sara Humphreys
Where do I begin? In some ways it feels like I've been doing this my whole life and then again…it's been just a blink.
Back in 2008 I finished my very first manuscript and had the audacity to send it out to everyone.
Let's face it. I had NO idea what I was doing.
I was rejected a lot and by just about everyone. Oh, I had several nibbles, requests for full manuscripts and so on but mostly they said, "No thank you."
By the summer of 2009 my book was available as an e-book which was very exciting but I can't tell you how many people thought it wasn't a real book. I had to explain to people what an e-book was. Amazing how far things have come in the past couple of years, isn't it?
I knew that if I sold enough e-books then it would be available in print-on-demand. That was very exciting but I realized pretty quickly that my book wasn't going to be on all the shelves in North America, or anywhere else for that matter, in that format… so I took a new approach.
I decided that I would put out this little e-book and market my butt off. I'd get some buzz going and use that to get the attention of an agent who would then sign me and help me sell my series to a major publisher….and ultimately that's what happened.
I had mustered up some decent buzz about the book. Since it was in print-on-demand, I hustled at the bookstores and organized about 12 book signings throughout various Borders and BN's throughout the Northeast. This helped get my book floating around from CRM to CRM at the various stores. These CRM's were kind enough to tell the illustrious Sue Grimshaw about it and anyone who knows Sue, knows how incredibly supportive she is of authors!
Next step: I needed an agent.
Over the years, I've realized that you need to be willing to take some major risks if you expect to get anywhere. No guts, no glory.
That being said…I was at a charity event featuring Mary Higgins Clark and Carol Higgins Clark, both of whom are signing books for the attendees. As I stood off to the side waiting for my friends, I noticed an opening with Carol. I said a small prayer that I wouldn't completely mortify myself, marched right up to her, introduced myself and told her my story as quickly as I could.
Basically it boiled down to, "I really need a good literary agent to help me take my series to the next level. Can you suggest anyone?"
To my utter shock she said, "Sure. Jeanne Dube of Forte Literary Management is great. Send her your work and tell her I told you to contact her. You can use my name."
I-almost-died.
I wrote Jeanne's address down on a cocktail napkin, quickly thanked her and got out of the way so she could sign more books.
With fingers crossed, I sent my book and marketing plan to Jeanne. About six weeks later, my cellphone rang with an unfamiliar phone number from NYC…and it was Jeanne.
I'll never forget it.
I'd had a very long day at work and was walking down the street lugging various bags and bracing myself for the body slams/hugs from my four boys. The air was crisp, cold, clean and held the hint of wood burning in a fireplace from one of the houses nearby. When I realized who it was on the other end of the phone I dropped everything else in my hands onto the sidewalk and had my first chat with Jeanne outside on my street.
Ultimately, Jeanne agreed to sign me, I bought back the rights to my series and then she set out to sell it in mass market. Later that year, Jeanne sold my Amoveo Legend series to Deb Werksman at Sourcebooks in a 5 book deal.
It was more than I'd dreamed possible.
So that's it. That's my crazy and circuitous route to publishing. However, the reality is that things are just getting started!
So, what is something you're working, or have worked, really hard to achieve, you know, your own 'no guts no glory' story? Sara is giving away UNLEASHED to one lucky commenter — check back later today as she'll include the winner in a comment in this post –
ALSO – every week on Romance At Random – 5 commenters win a free book every week comment below to be included in the random drawing – winners announced on Sunday – good luck!

AUTHOR BIO:
Sara's paranormal romance series, The Amoveo Legend, was sold to Sourcebooks Publishing in a 5 book deal. The first book in the series "Unleashed" will be released on 10/1/11. Sara is a graduate of Marist College, with a B.A. Degree in English Literature & Theater. Her initial career path after college was as a professional actress. Some of her television credits include, "A&E Biography", "Guiding Light", "Another World", "As the World Turns" and "Rescue Me". For the past several years Sara has been a professional Public Speaker and Speaker Trainer. Her speaking career began with Monster's "Making It Count" programs, speaking in High Schools and Colleges around the United States to thousands of students. For the past several years, Sara has worked with The College of Weschester in New York as the Director of High School and Community Relations.
READ AN EXCERPT: WATCH THE BOOK TRAILER
CONNECT WITH SARA ONLINE:
Unleashed (Book #1 Amoveo Legend) will be released on October 1, 2011
Untouched (Book #2 Amoveo Legend) will be released on April 1, 2012
I also have an urban fantasy series in the works called Dead in the City. It's about a coven of vampire chicks that run a nightclub out of an old church in Greenwich Village. Think of it as Sex & the City with vampire chicks. Stay tuned for more information about that over the coming months.
Weekly Winnners!!!
Winners on Romance At Random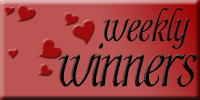 Hi everyone! Thanks again for blogging with us this week — winners are below & if you are one, please send your snail mail to romanceatrandom@randomhouse.com so we can get you your book! Authors that may have offered a giveaway during the week will post their winners on those posts in the comment section — so take a look to see if you're included!
Now . . . R@R's Weekly Winners . . .
Congrats to all:
1- Vanessa
3- MaryG
4-Maureen
5-KatyL
+
2 more for fun!
6-TracyS
7- SaraWatts
Thanks so much for joining us at Romance At Random — 5 more winners will be chosen next week so stop on by!! Happy Romance, SueG
If You Hear Her by Shiloh Walker
If You Hear Her by Shiloh Walker
A CRY IN THE WOODS
The scream Lena Riddle hears in the woods behind her house is enough to curdle her blood—she has no doubt that a woman is in real danger. Unfortunately, with no physical evidence, the local law officers in small-town Ash, Kentucky, dismiss her claim. But Lena knows what she heard—and it leaves her filled with fear and frustration.
Ezra King is on leave from the state police, but he can't escape the guilty memories that haunt his dreams. When he sees Lena, he is immediately drawn to her. He aches to touch her—to be touched by her—but is he too burdened by his tragic past to get close? When Ezra hears her story of an unknown woman's screams, his instincts tell him that Lena's life is also at risk—and his desire to protect her is as fierce as his need to possess her.
The Book Reading Gals + Giveaway!!
The Book Reading Gals
As lovers of romance we are thrilled to spend a day with you talking about a few of the things that we recently discussed among ourselves. I know you have all thought of these questions we are interested to know what you like and what you would do.


It's a cold and rainy day and you don't have to go anywhere you can spend the day doing nothing but reading. Do you pick up an old favorite or reach for something that you have never read before? What book is it?
Melanie
I would forget everything I have to read and grab something that has been worn in. I am thinking of The Hot Zone series by Carly Phillips, why not a whole series as I am doing nothing today right, no matter how many times I have read them they are just as good as the first time. If I have a few extra moments I would also pickup something from Kristin Higgins, who I am in love with. As you can tell I like to read authors that make me laugh out loud, no matter where I am.
Angela
I am going to pick up my favorite series of all time, The Kushiel Legacy by Jaqueline Carey. It has it all, adventure, mystery, true love and sex! I adore Phèdre, she is such a strong heroine and, she is truly a hero because she actually saves her kingdom by sacrificing herself, and always by her side is her stalwart companion, the beautiful Joscelin. He is so torn by his love of Phèdre and his duty as a Cassiline Brother. They explore such a rich and dark world full of beauty and evil. The series never fails to bring me to tears of joy and sorrow and gives me the shivers in sexual anticipation and terror.
Janon

I would reach for something new. I have a huge "to be read pile" of books and I just don't go back and reread many books. I would probably grab a Regency or Victorian Historical Romance or I would grab a backlist book from Lorraine Heath, Loretta Chase or Julia Quinn that I haven't read yet.
Heather
I would grab a book that is probably in desperate need of replacing, unless it is on my kindle. I would roam and peruse my bookshelves all seven of them and randomly grab books that appealed to me at the moment. I would say it would most likely be a Nora book but I haven't been able to pry them out of my sister's house, but I digress. It could be anything from Nalini's Psy/Changeling series to the Bar Cynsters of Stephanie Laurens, or maybe Prince Charming by Julie Garwood, but then I come to shelf of J.D. Robb books and could possibly pick up my favorite books in that series. No matter what it would be I would be snuggled up on the couch my cup of tea nearby with the dog.
Let's talk about our favorite hero-who does it for you?
Melanie
I thought of the one everyone thinks of – Rourke of course – but really I want to be a little different so my thoughts went to someone that is fiercely loyal and protective but rebellious and of course it does not hurt that he is a Lord (and a reformed pirate), this hero has been around for awhile but I never tire of reading about him. I am talking about James Mallory from Gentle Rogue by Johanna Lindsey, I am actually in love with all the Mallory men but James and Tony both hold a special place in my heart.
Angela
Jocelin from the Kushiel series or Daemon from the Black Jewels; they are both fiercely protective and beautiful in different ways.
Janon
My first thought was – Bones from Jeaniene Frost's NightHuntress Series. He's funny, sexy, alpha and just overall one of the best written heroes. I even named my dog, Bonz after him. I have to squeeze in one more pick for a favorite hero – Alec Kincaid from The Bride by Julie Garwood. In fact I think I've loved ALL of Julie Garwood's leading men.
Heather
This one was easy for me, Judd Lauren from Nalini Singh's Psy/Changeling series and Dimitri from her Guild Hunter's series. Judd because even though he is pure ice and unfeeling on the outside when it comes to Brenna and his family he feels so deeply that he will do what ever it takes to keep them safe. Dimitri because he loved his wife so much that after over 1000 yrs of being a widower his heart still only belonged to her and wasn't given again until she'd been re-incarnated.
If you can go anywhere in time past, present, or future, what time would you like to visit and where would you like to go?
Melanie
I love electronics and new technology so the future might be nice, but I don't know if I would want to return. So I am going to have to say the past, around 1700′s and I would want to VISIT Ireland of course, notice I said visit, as I don't think I could handle being there permanently. I would love to go to Ireland in present day though.
Angela
I want to visit present day Ireland, Australia, Fiji and Hawaii. I love to read about other time periods, but I wouldn't want to cope without chocolate, slimming underwear and toilet paper. Unless I also get a magical pocket or purse that would be able to hold all the modern stuff I would want.
Janon
I'm a huge fan of Tudor Fiction. So I would love to be a Lady of the Court during King Henry the 8 or Queen Elizabeth's reign.
Heather
Okay there are a couple of times that I would want to visit. I would want to visit Ancient Greece, and Rome, Regency England, Medieval Scotland, The Wild West, the 1920′s the 1940′s.
So what 5 books would you have in your survival kit? They must be print books as knowing our luck electricity will not be available so we would not have e-books*grins*
Melanie
This was hard for me, I discovered I read a lot of books that are series, how can you take one book out of the series and not the others, that would be torment. I am going to break the rules already; I am such a rebel. I want to bring two series; between them I should have all of my wants covered. The first one would be The Bride series by Catherine Coulter and if I can't bring them all it would have to at least be the first three books, The Sherbrooke Bride, The Hellion Bride, and The Heiress Bride. The second series would have to be The Mists of Ireland by Erin Quinn; I just discovered these books at RomCon this year and was so impressed I accosted everyone I could to read one of the most powerful paragraphs that I have ever read. Want to know what it is? Get your hands on a copy of Haunting Desire and read page 4, it only gets better from there. In an ideal world I will be stranded with my family, which means that Heather, Angela, and I get to share the books we bring.
Angela
Well, I would need to have my Hitchhiker's Guide to the Galaxy anthology because it's amazing and I would need at least one non-romance to fulfill my nonsense side. I think I would also need my Black Jewels anthology because it is beautiful and tragic and I would need at least those three from the series. I would also want to take the three Jewels books by Nora Roberts. She is the Queen of Romance for a reason and I love that they take place in Ireland. So, I guess I am technically breaking the rules too, but that is why I bought the anthologies in the first place! I wish more series would come that way.
Janon
Acheron by Sherrilyn Kenyon, The Game by Brenda Joyce, The Duke and I by Julia Quinn, Kiss An Angel by Susan Elizabeth Phillips, Shadowfever by Karen Marie Moning
Heather
In a perfect world I will be stranded with Melanie so I would be able to read her books as well, as many Nalini books as I can grab and if I still have room I will add in some Julie Garwood. I don't like that I have to choose!
Heather and Melanie run thebookreadinggals.com a review site dedicated almost entirely to the romance genre; fellow reviewers Angela and Janon join them. We would love it if you stop by occasionally and say hi. We will also be bringing back our RomCon Reading Challenge so please stop by for information, FYI we will be giving away one ticket for registration to the winner of the challenge.
remember 5 commenters are chosen weekly to win a free book – -winners announced on Sunday – good luck!!
Age . . . does it matter? + Giveaway
I was reviewing a submission from an agent & noticed that the author identified their work for a particular, 'Target Age Group' . . . does that matter to a reader?

As a romance reader – when you're reading a book, do you think, is this for my age group? Or is this book targeted to my generation? I have to say, I've never even thought of this. I basically think, that when I'm shopping in a store, I'm in the Romance section, therefore, those books would be for readers who like romantic stories, no matter what age, right?
Taking this one step further, do you even notice the ages of your characters? When I'm reading, as a reader, I guess I'm figuring the H/H are in their 20′s or 30′s unless otherwise specified & that is fine with me. For the most part, unless the author tells me, I assume they are not older than 40 . . . many romance characters are getting settled in their careers, never been married, childless & so forth, which indicates a younger individual, for me anyway.

As a reader, romance reader, do you pay attention to your H/H ages? Does it matter? In historical romances probably yes . . . primarily because of the restrictions & tradition of those times; contemporary – not so much, unless, it is pertinent to the story.

Therefore, do we care who our target audience is? We're all ages and the spectrum is so broad, does it need to be identified? If you were writing another genre, then, it may matter – Young Adult for example. But in Romance, do we need to know what age range a book is being written for? It should be for all of us who read Romance, right?
The other question for you, as a reader, do the ages of the H/H matter? Personally, I like a range, so I don't need or care if the author tells me their age or not, you?

What are your thoughts — love to hear from you — 5 commenters will win a FREE book – winners announced on Sundays – GOOD LUCK!
Top 5 Fails of Romance + Giveaway!!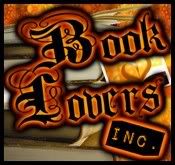 Hey everyone. This is Susi from Book Lovers Inc and today I will share my top 5 fails of romance tropes gone bad in real life with you. You all know that there are things we adore and crave in our romance novels even though we read about them a bazillion times. I like my tropes and they work so well in the novels but lately I thought if those are actually real life material- and no I don't mean the vamps, shifters and other supernatural beings. Some things sound awesome in a story but would I still love them if they would happen to me? Actually I'm sure I wouldn't. So here goes my real life romance novel fails top 5:
#1. Saving the world
That must be the epitome of deadline-stress. Imagine how it would feel to be 5 minutes late and bang the end of the world is imminent. Not sure if I could stand to have the safety of the world on my shoulders without developing a serious case of lumbago.
#2. never getting to sleep in
All this chasing bad guys, being on the run from the bad guys, trying to solve this big bad riddle to save the world or having sex till the sun rises (okay perhaps that wouldn't be so bad) is really bad for a long beauty sleep. So how do urban fantasy/PNR heroines actually prevent having dark circles and puffy eyes?
#3. the brooding (and tortured!) hero
Well I'm sure that my patience would come to an end pretty fast when the guy won't stop to whine about how we can't be together or how bad he is for me. Even more if I didn't get coffee and as we learned in #2 my sleeping time was actually nonexistent.
#4. being a shifter girl
I'm pretty sure that being a kick-ass shifter girl must be fun. You are strong and you have the strength to protect yourself but I so don't want the hair-problem that would accompany this. Same goes for vamps by the way- I really enjoy sitting in the sun and drinking my coffee.
#5. the overprotective alpha hero
This would be totally annoying while trying to get the best bargain at the mall on Black Friday when he tries to murder everyone who gets too close to you.
As you can see, I'm happy not to be a romance heroine.
What do you love to read about in your romance novels that you wouldn't like to experience yourself? Or what would you actually like to happen to you in real life?
Are romance novels to blame for problems like weight gain and unhappy marriages? + Giveaway!
Are romance novels to blame for problems like weight gain and unhappy marriages?

I don't think so. However, it's been making a lot of buzz lately. Apparently, at least one psychologist thinks romance novels give women unrealistic expectations thus leading to adultery and depression. (Because we all think 6'5" hunks grow on trees.)
After I read about this, and stopped laughing, I remembered all the readers that have said the exact opposite. One woman even said I saved her marriage because my stories "inspired her," if you know what I mean. I had another reader who got inspired by some of my butt-kicking heroines to take up martial arts. I think that's wonderful!
I love a good "escape" and I believe others do too. Where else can you find a guaranteed happy ending? Or a guaranteed sexy leading man? Reading brightens my mood. It always has. There's nothing wrong with getting your hopes up or being inspired. I also don't believe anyone who reads my books (or anyone else's) expects to find a werewolf next door, like in Sex Symbol. Or a vampire down the street.
To me, romance novels are a fun way to keep faith in things like love at first sight and chivalry. Not to mention most of my characters also like to cook, so you'll pick up some good recipes along the way.
My first novel was published in 2007 and I have yet to receive an email saying, "I'm sure my neighbor is a werewolf, but no matter how many times I stick him with silver, he won't shift form."
Or, "Where can I buy silver handcuffs?"
My point is, a little bit of fantasy is a good thing. Imagination is healthy. How sad would it be to never dream of anything? Personally, I pick up fiction to escape reality for a little while. Not that my life is bad, I just enjoy reading something different than my normal experiences.
The report I mentioned was like listening to comedy to me. Maybe that's because I was reminded of all the women who shared their stories with me. Many of them took up gardening after reading about someone who liked to grow herbs or visited a location after reading a story that took place there. Now there are some happy avid gardeners and others who've found a nice new vacation spot.
I've never heard anyone who actually reads romance say the genre has negatively affected them. In fact, those who regularly read romance report happier relationships and a better perspective on life. That is, when you ask them. And that brings me to the question I'd really like to ask.

How has reading romance made a positive impact in your life?
By the way, if anyone reads my books and gets inspired to hunt werewolves, please let me know if you find one.
Everyone who leaves a comment will be entered to win a "Grab life by the fangs" t-shirt. The winner will be announced on my website's News page in 2 weeks. www.traceyhkitts.com
+ Romance At Randomly chooses 5 weekly winners – announced on Sunday's – good luck!
Secrets in a Romance + Giveaway!
Secrets can be the life blood of the story — as the reader, you are typically in the loop of what the characters in the book do not know & that makes it all the more fun. Sometimes, you don't know the secrets the heroine or hero are keeping from one another & then they enfold as the story does. Either way, secrets keep the story moving, create the conflict & then ultimately when that trust is given by the H/H, it is all the more romantic.
Think of Dark Lover – Beth has no idea she is a half-breed so to be brought into the world of The Brotherhood & learn the ultimate truth about herself is overwhelming to say the least. The relationship that is developed between Beth & Wrath is probably one of the most steamy & romantic ever written.
We all knew the secrets that Acheron had must have been pretty grim, & they were, but the moment that Tory knew everything and gave him her unconditional love was another extremely romantic scene.


How often have we read these story lines & loved them each time they are told:
Damien Knight, the earl of Winterley, is proud, aloof, and tormented by memories of war.
Lord of Ice by Gaelen Foley

or
Elizabeth Hoyt's, Notorious Pleasures, the hero is the owner of a gin business which keeps his family from going to the poor house —- secrets like this allow the heroine to fall in love with our hero all the more.

or
Sir Ross was aloof & mysterious in the book, Lady Sophia's Lover, by Lisa Kleypas, which made the H/H relationship explosive!

& who can forget this story:
But marriage for love is not to be, for her irresponsible and unscrupulous father, crippled by gambling debts, is intent on auctioning off his beautiful daughter to the highest bidder. And in the end, Erienne is devastated to find it is the strange and secretive Lord Saxton who has purchased her—a mysterious, tragic figure who wears a mask and a cloak at all times to hide disfiguring scars gained in a terrible fire some years back.
Kathleen Woodiwiss – A Rose In Winter.
So, tell us –are secrets what make you swoon? Yell at the book? Make your stomach ache until the end of the story? 5 randomly chosen commenters will win a free book — winners announced on Sundays – good luck!

C.H. Admirand – road to being published + Giveaway!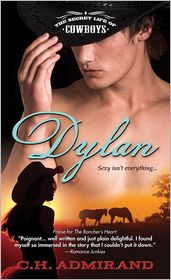 My journey to become published is a cross between the Beatles' song, The Long and Winding Road, and Robert Frost's poem, The Road Not Taken. Now add a couple of potholes, road blocks, and detours along the way and you have a small glimpse of my writing career.
I'd written a time travel romance but had no idea what to do next. A reply to the fan letter I'd written to Elaine Barbieri about her book, Tattered Silk, included a flyer to the 1995 NJRW Conference. I'd never attended a writer's conference before and although I was scared spitless, I talked it over with my family and they encouraged me to attend.
I joined RWA and NJRW and faithfully attended monthly meetings and conferences enabling me to grow as a writer, while I honed my craft and learned about the industry. Giving back to these groups was my pleasure. I served on the NJRW board as Treasurer for two years, judged contests, coordinated the golden leaf contest, served as PAN Liaison, and held various conference committee jobs including assistant conference chair, book fair chair, and editor/agent chair.
One of the twists in my journey included entering a contest announced at one of our monthly meetings. I stretched my wings, researched the Regency period, entered and won! My first short story, The Lady and The Rake, was published in 1999.
A road block in my career happened a year later when Amanda Harte announced that her publisher would be launching a new historical line. She encouraged us to have our manuscripts polished and ready to mail. I sent mine off and received my 100th rejection with a personal note, that if I'd agree to remove some of the religious references, they'd take another look.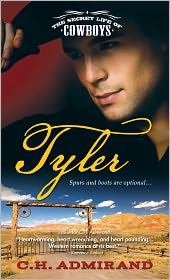 But the road block became a detour when my friends, Terri Brisbin and Terri Castoro, encouraged me to resubmit, reminding me of one of the most important lessons I'd learned: To be open to editorial comments. I followed the editor's suggestion, resubmitted, and received the call! My first book, The Marshal's Destiny was published in 2001.
Negotiating a hairpin turn, I agreed to support my friend, Tara Nina and her publisher, by going to a strip club during RT in Houston. At the height of my embarrassment I saw a cowboy on stage and asked myself why would a cowboy do that? To save the ranch! Which lead to the road not taken and a chance meeting with Deb Werksman at yet another NJRW Conference. She offered a contract for Tyler and my series: The Secret Life of Cowboys.
Another twist in the road occurred when my friend, Anne Elizabeth, encouraged me to query her agent, Eric Ruben. With Eric's guidance, my career is finally headed in the right direction. In 2012 look for Dylan, Jesse, and my new Small Town USA series: Welcome to Purity!
My friends totally rock! ****author lives on East coast & might be slow to respond after recent weather activity due to Irene — but, she will respond! stay tuned . . .
GIVEAWAY! Signed copy of TYLER to a lucky commenter today!
&
Remember 5 winners are chosen weekly on Romance At Random, winners announced Sunday – Good Luck!
To find out more about my books, please stop by www.chadmirand.com , www.facebook.com/CHAdmirand , www.twitter.com/CHAdmirand .