Fresh Fiction Reviews, Slow Summer Burn by Elisabeth Barrett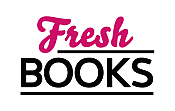 Reviewed by Clare O'Beara
This book in the Star Harbor series brought back some of the characters I'd got to know in Blaze of Winter featuring this Cape Cod town. Theo Grayson, a writer, is collecting an award, and his family are thrilled. Cameron Stahl, who runs a boutique here and another back in Boston, comes to the ceremony but can't relax, thinking of her demanding schedule. Val Grayson, Theo's brother, spots her alone and persuades her to dance. Maybe life should have some fun in it. Read more
Fresh Fiction Reviews, Tempting a Devil by Samantha Kane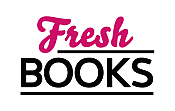 Reviewed by Clare O'Beara
In 1818 Roger Templeton is required to save a lady from amorous advances in a garden during a party. The lady thinks he might make a better suitor, but when he realises who she is he's against the idea. This is Harriet Stanley, who used to be a mischievous, idolising little girl when they played together years ago. She was married off to a wealthy old man and never entered Society, and now her husband's dead, she's considering remarriage, or an affair. Read more
#Sneak Peek & Fresh Fiction Reviews: "One look and she knew he is going to be trouble"
Fresh Fiction's Annetta Sweetko reviews Ruthie Knox, ALONG CAME TROULBE – the second book in the Camelot series following HOW TO MISBEHAVE – enjoy!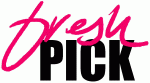 March 19, 2013
ALONG CAME TROUBLE is set in the fictional little town of Camelot in Ohio. Where everyone knows everyone and things are safe and quiet. At least they once were.
Caleb Clark has a job to do and no one is going to stop him from protecting two women from the paparazzi that are hounding them. The one woman is Carly, the woman who was photographed with singing star Jamie Callahan, and Callahan's sister Ellen who happens to also be Carly's neighbor.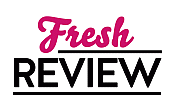 Read more
Sneak – Chapter 1 Excerpt!! + Fresh Fiction reviews – How to Misbehave by Ruthie Knox
Fresh Fiction's Annetta Sweetko reviews the first book in Ruthie's Camelot series — enjoy!!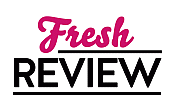 Amber Clark is the program director for Camelot Community Center. Part of her job is to open every morning and close at 5 p.m. Most of the time that works just fine, but today the construction foreman is still puttering away and she can't leave until he does. She isn't even sure what his real name is, she never talked to him before, mostly because she is afraid she would make a fool of herself by showing her silly crush. Also complicating things is the weather and when the siren gives the warning she is expecting. She and "Him" have to go down into the basement because the expected tornado is on its way. One big problem; good girls don't go to dark basements with strangers.
Tony Mazzara is good at construction but he isn't so good with the dark as the pretty program director will soon find out. But he has no choice and down into the basement they go. As the storm rages around them, the strangers became acquainted and when the lights go out and the panic sets in Tony is helped by Amber being there. Read more