#FrostOnFriday – more of Ethan *sigh*
Ruined, an electrifying journey of emotional and sexual discovery that pushes two damaged souls to their breaking point—and beyond. Meet Ethan Frost and prepare to swoon.
Here it is – the next snippet – sneak peek – look at, whatever you call it, it is all about Ethan and what more could a girl ask for? Enjoy!!
Click here
Read more
Fabulous #TGIF – A little 'man-candy' for the weekend!!

Anyone you know? Have a fabulous weekend!
Ab Appreciation – Happy #Friday – #TGIF


Happy Friday everyone, enjoy your day!
Friday Ab Appreciation — we've gone a little bit country
Enjoy your day! Whatcha reading this weekend?
Six pack Friday
Read more
We salute #FFriday Abs
Have a f'AB'ulous Friday! From the staff at R@R
Enjoy your Friday! #FF Abs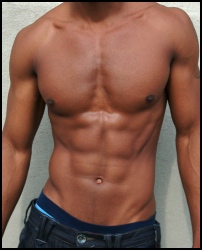 What are your plans for the weekend?
Happy Friday from the staff on R@R
Friday is abs . . . olutely here! #TGIF

Author Toni Aleo keeps me apprised of all of the hotties — here's a hunk for you! Happy Friday – enjoy!!

FABulous Friday!
Read more
Friday is abs. . olutely the best! — #FF @SueGrimshaw
Happy Friday ladies – don't forget to follow us on our social media sites too like TWITTER and Facebook!

Have a great day!
The Staff from R@R
It's abs-olutely Friday! #FF
Enjoy your day! From the Staff at R@R