#FrostOnFriday – Meet Ethan Frost, hero of Ruined by Tracy Wolff
Here's Tracy!
Hi Everyone! Hope your week is going well. Mine's been busy as I finish up Shredded, my New Adult romance that's coming out in February– but not so busy that I forgot about this week's peek at Ethan Frost, the hero of my January 7th release, Ruined. Hope you enjoy
"My attention embarrasses you?" Read more
Secondary Characters Gone Rogue by Maggie McGinnis
Before I started writing seriously, I used to listen to authors talk about how their characters would take over their books. I was mystified. You're the author, I'd think. How in the world did you not know what this character was going to do? She's a figment of your imagination! You created her! You OWN her, for goodness sake!
Ha. Read more
Guest Post:The Right Stuff by Tess Oliver
As a writer, I've developed this rather annoying habit of imagining up story scenarios for complete strangers I see while driving or shopping or doing whatever it is that takes me into the world. It might be a quirky mannerism like a jogger stopping to touch a certain light post before turning around or a driver pounding out a drum solo on his steering wheel.
Sometimes these strangers become an inspiration for a sidekick or interesting secondary character in one of my stories. It's rare when I see a stranger on the road or street who has hero potential but it happened the other morning on my way to work. Read more
#WildWednesday Free snippet of Wild Child by Molly O'Keefe
Book copy:
Perfect for readers of Susan Elizabeth Phillips and Rachel Gibson, this sizzling romance tells the story of a sexy small-town mayor and a notorious "bad girl," who discover that home really is where the heart is. Read more
Guest Post: The Great Hero Debate by Ashlyn Macnamara
Historical or contemporary—which genre has better heroes? I decided to find out by doing an informal poll of my author friends. While the sampling below his hardly scientific, here are the results of my survey.
Author of racy Regency romps, Valerie Bowman (Secrets of a Runaway Bride, available now) is quite adamant in her choice. "Historical heroes FTW!" she says. "They are hands down hotter. My particular favorite is Jason Fielding from Judith McNaught's Once and Always. He's smoking hot, a bit tortured, speaks in an English accent, knows how to rock a cravat, owns a giant country estate and a fleet of trading ships. And oh yeah, he's a freakin' MARQUESS. The end." Read more
#BookReview – The Story Guy – 'made me want to read more from this author.'
"THE STORY GUY is a powerful story that made me want to read more from this author." ~ Under the Covers
A LOT of people have been raving about this book so on a night when insomnia had its grips in me, I decided to pick this book up on a whim. Upon starting I knew there was something unique about this novella right away. Read more
#TGIF have a fabulous Friday!
Happy Friday – R@R wishes you a happy
weekend! What are you reading?
But All My Friends Are Doing It!! by Maggie McGinnis
In the world of romance writing, there was one place to be last week: Atlanta, where the entire romance publishing industry gathered for our national conference. So I was there, right?
Wrong.
Despite conniving and bribery and more than a little pouting, I was unable to convince my dear husband that Nationals was more important than our children having, well, food and water and supervision for the week. Read more
#Real Life Romance By Mary Ann Rivers
Heroine: Serena Bell
My favorite stories to hear, to read, and to write are love stories. Every month, I'll bring you the real-life love story of one of your favorite romance authors, reviewers, or readers.

Serena Bell blazed onto the romance scene with her sweet-hot novella TICKET HOME—part of Samhain's Strangers on a Train anthology. On 11/11/13, prepare to swoon over her debut novel from Lovewept, YOURS TO KEEP, about a handsome and determined pediatrician and his son's mysterious and troubled Spanish tutor. Serena's work is notable for its aching romantic tension and unforgettable love scenes.
Serena has a story of her own, too. Read more
We salute #FFriday Abs
Have a f'AB'ulous Friday! From the staff at R@R
Enjoy your Friday! #FF Abs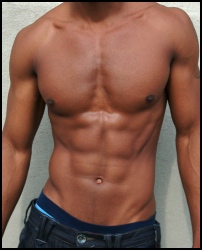 What are your plans for the weekend?
Happy Friday from the staff on R@R
Friday is abs . . . olutely here! #TGIF

Author Toni Aleo keeps me apprised of all of the hotties — here's a hunk for you! Happy Friday – enjoy!!

Happy St Patrick's Day!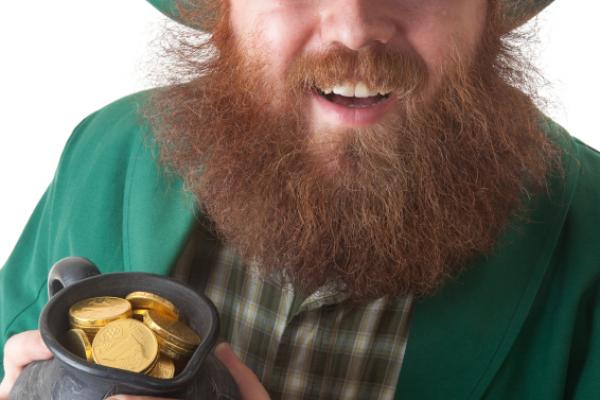 St Patrick's Day occurs on March 17 and is day to remember one of Ireland's patron saints, St Patrick. It largely celebrates Irish-American culture in the United States, and the use of the color green is predominant.
A little history:
St Patrick is one of Ireland's patron saints and many Americans with Irish ancestry remember him on March 17. Patrick's Day is fixed on March 17, but may occasionally be moved by the authorities of the Catholic Church. This happened in 1940, so that the celebrations would not fall on Palm Sunday, and in 2008 to avoid Holy Monday, the last Monday before Easter Sunday. Read more
Friday Abs – enjoy!


Favorite Hottie Ryan Gosling is our Friday feature – Enjoy!

Happy Friday ladies – don't forget to follow us on our social media sites too like TWITTER and Facebook!

Have a great day!

The Staff from R@R
Ruthie's Reality – What Is It About Military Men? + Giveaway!
With the release of Along Came Trouble coming in just a week, I've been writing a lot of blog posts and thinking about different sorts of military heroes.
The hero of Along Came Trouble, Caleb Clark, is a charmer. A noncommissioned officer and fifteen-year veteran of the Military Police, he's a hard worker, a caretaker, fond of wry humor and incapable of cutting himself a break if he hasn't gotten the job done. He's more G.I. Joe than Elite Fighting Machine — an ordinary guy who's spent most of his life in service to the military and is ready, now, to take care of his family instead.
What I love about Caleb — and military heroes more generally — is not their physical strength or their tendency to be commanding. As I am constantly reminding my four-year-old son, I don't like being ordered around, and if a man's biceps get too big, I'm more likely to mock than swoon. Read more
It's abs-olutely Friday! #FF
Enjoy your day! From the Staff at R@R
It's that time again, Ab Appreciation Day!
Do you know who this is? A true blood kind of guy, hint, hint — absolutely!

Enjoy!

From the staff on R@R
Absolutely – Ab(s) Appreciation Day
What's your

resolution?

From the Staff on R@R
Day 9, page reveal of RELEASE ME + $25 GC Giveaway!
I'm counting down the days until Release Me hits the shelves with a page reveal. Two or three pages daily, in order, from the book!
Today's excerpt starts right after yesterday's left off! You can find all the posted excerpts by going to the Release Me Page Reveal category of the blog! Read more
AB APPRECIATION Day on Romance @ Random
Happy Friday!!

From the Staff on R@R
Guest Post: Is a bad boy a bad bet? By Zoe Dawson + Starbucks Giveaway
The bad boy as a archetype makes for a great romance hero. Owen McKay in my recently released novella, Leashed is such a man. He's played the field, too hurt at a young age to trust women, even though he had an aunt that adored him and raised him as her own.
Bad boys brood, ride motorcycles and often come from a sad, unhappy childhood. But they, as romance heroes, rise above that past, let go of their fears (yes, they have them), and give themselves over to what had once been confusing and out of their reach. Love. Instead of flaws, let's talk about the opposite. Virtues.
Read more
Romance Readers – understanding the H/H + 15 book giveaway!
One of the most important things for me when reading a book is understanding the characters . . . what makes them tick . . . what motivates them. What about you? Let's chat.
As a reader, I need to understand why the characters make the decisions they do and in order to have that understanding I need to know more about them, what are they like as people – their background, their upbringing. Readers need to relate to the characters, the H/H have got to be real, people you would want to know and above all they've got to think, act and talk like us – do you know what I mean? Read more
Romance Author Elizabeth Elliott – my first romantic hero + giveaway
Victoria Holt introduced me to my first romantic hero in the stacks of a public library. It was a Saturday morning. I was fourteen. I read the entire book sitting cross-legged on the floor in front of the shelves, too engrossed to find a chair. When the librarian announced it was time to close, I took home every other Victoria Holt book on the shelves and spent the next week immersed in the storm-swept English seaside. I've been a sucker for dark, tortured heroes ever since.
Do you remember the first romance novel you read? Read more
A Touch of Humor Makes the Medicine Go Down! by Jennifer Probst
Thanks Jennifer for this awesome post – I too am finding the need for more wit & fun in my reading – Happy Romance!
I love humor in my romance.
Not forced, contrived humor where I feel like the author tried too hard. Real deep in the bones, giggly funny that makes a scene come alive. Or that tiny surprise when a bit of dialogue fits in and the reader gets a glimpse of the hero's sardonic wit, or the lighthearted perspective of the heroine.
Humor in romance does not have to be Three Stooges zany. Threading one line of fun within a scene can lighten up the angst and give the reader a breather. Read more
The height of my hero – what's too tall & what's too small
The greatest joy of reading romance is being able to visualize our own heroes – height, eye color, hair color, physique and more. But, when is a hero too tall? Or, too small? That's our topic for the day -Happy Romance!
I love heroes of most shapes and sizes, however, being on the tall side myself a tall hero is certainly preferable. Of course too tall is not so much fun either — when a hero tops 6'5″, that is tall! Read more
Confessions of a Hero Slut, by Ruthie Knox – Celebrating ABOUT LAST NIGHT
Or, A Tale of Two Heroes – How do you make an ordinary guy sexy? That's the question Ruthie presents to herself with each book she writes, let's find out more, shall we? + 3 FREE print copies of Ruthie's book is our random Giveaway today – good luck!WINNERS:
Congrats to TT; Adria & Melody! Thanks ladies for blogging today!

I sat in on a panel about contemporary romance at the RT Conference back in April, and this was one of several questions posed to the panelists, who included fabulous contemporary romance writers Susan Elizabeth Phillips, Louisa Edwards, Christina Skye, and Jodi Thomas, as well as Smart Bitches, Trashy Books blogger extraordinaire Sarah Wendell. While each of them answered, I bit my fingernails and wondered why nobody was saying what I was thinking:
Ordinary guys ARE sexy! Read more
So, Fifty Shades of Grey did not rock your socks? These books will, BDSM Free
I was on the Twitter circuit this week and I heard you all LOUD and CLEAR – some loved Fifty Shades of Grey, others tolerated it . . . but there is a group that is absolutely NOT going to read it. We certainly don't want you to feel left out just because everyone is into the 50 Shades craze and you're not, so we've some up with a few suggestions for you and your reading pleasure.
Side note – That is one thing I love about social media, the spontaneous interaction you can have — I almost think people are more honest when conversing online rather than if you & I were chatting on the phone or in the office on coffee break.
As usual, this topic originated from a Tweet I initiated asking, 'Who has NOT read Fifty Shades of Grey.'
I will be honest and say, 70-80% of the responses were a resounding yes – most enjoying the story, and some were just glad they read it to find out what all the fuss was about. Read more
Author Ruthie Knox and The Romance Man Talk Heroes

Enjoy this duo's discourse and be prepared to laugh out loud and comment profusely as that is what usually happens when The Romance Man is on R@R – enjoy! And, remember every week on R@R, 5 winners win a free book, winners announced on Sunday – good luck!

The Romance Man has turned himself into something of a phenomenon of the world of romance blogging ever since he reviewed Jessica Scott's Because of You back in February. He caught my attention with his just-a-regular-guy tone, his humor (which ranges from middle-school level to faux-humble and sly, depending on his mood), and — okay, well, just because he's a man. A man, reading romance and talking about it online. We don't have many of those!
It didn't hurt that his review of my debut novel, Ride with Me, completely cracked me up. It's not every day that a girl gets the backhanded compliment along the lines of, "I really wanted to hate your book, and I read it with every intention of mocking it publicly, but then it was so good, I had to write a good review."
Still makes me smile just thinking about it.
So when Sue asked The Romance Man and I to do a post together to talk about my June release, About Last Night, I jumped at the chance to discuss the male point of view with a male who always has a point of view on everything. Usually a loud one.
Without further ado… Read more
Guest author Grace Burrowes tells all, 'Secrets I've Kept'

WINNERS!! Congrats ladies – Sourcebooks publishing will notify you regarding your book:
SueP
Ebony Morton
Sheila M
Patti P
Historical Romance Author Grace Burrowes references the secrets in her life compared to those of her heroine and ultimately how they interfere with your happiness.
Lady Maggie Windham, the heroine of Lady Maggie's Secret Scandal, is keeping secrets, from her family, from Benjamin Hazlit the investigator she's hired to find her some answers, and from herself. Her situation has made me think of the secrets in my own life, and how secrets often work to undermine happiness.
Read more
Romantic gifts, what are some of the most memorable?
One of my Twitter peeps came up with this topic which I thought was grand – romancing the hero or heroine, what are some of your favorite examples?

In Nora Roberts Bride Quartet series, one of her heroes gave his heroine shoes . . .to say he was sorry *sigh*
Sherry Thomas's, NOT QUITE A HUSBAND, the hero gave the heroine a microscope because he knew her love for astronomy *romantic*
ANY MAN OF MINE our hero washed dishes for his heroine – WOW!
NAKED IN DEATH by JD Robb, Roarke gave Eve real coffee (big in the future)
Other books, hero gave heroine a harp; or in paranormal a knife so the heroine could defend herself, and so on.

Thanks to Marquita for these great moments in romance – she was our Twitter helper and came up with these terrific examples of how a hero shares his heart —



So what could or has your hero given you that was thoughtful, romantic and made you fall in love all over again? Or if no hero, there has got to be that one gift that would make you fall in love.

Every week, 5 commenters are chosen for a random free book – winners announced on Sunday – Good luck!