Friday Find: IN BED WITH A HIGHLANDER in eBook, only $1.99 for a limited time!
Maya Banks, the New York Times bestselling author of erotic romance, romantic suspense, and contemporary romance, has captivated readers with her steamy Scottish historical novels, perfect for fans of Julie Garwood. In Bed with a Highlander is the start of a beguiling trilogy featuring three unforgettable brothers risking everything to save their clan and their legacy—and to surrender their hearts to love.
Ewan McCabe, the eldest, is a warrior determined to vanquish his enemy. Now, with the time ripe for battle, his men are ready and Ewan is poised to take back what is his—until a blue-eyed, raven-haired temptress is thrust upon him. Mairin may be the salvation of Ewan's clan, but for a man who dreams only of revenge, matters of the heart are strange territory to conquer.
The illegitimate daughter of the king, Mairin possesses prized property that has made her a pawn—and wary of love. Her worst fears are realized when she is rescued from peril only to be forced into marriage by her charismatic and commanding savior, Ewan McCabe. But her attraction to her ruggedly powerful new husband makes her crave his surprisingly tender touch; her body comes alive under his sensual mastery. And as war draws near, Mairin's strength, spirit, and passion challenge Ewan to conquer his demons—and embrace a love that means more than revenge and land.
Buy your copy HERE
what creates perfect chemistry? + Giveaway!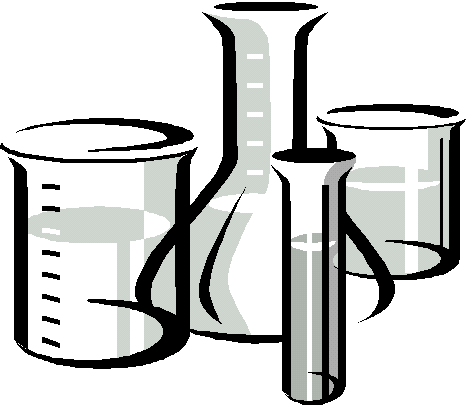 Great question, don't you think? What creates perfect chemistry? In relationships of course!
I think about the books I've read, and what makes the story so enjoyable, and most of the time it deals with the characters and their interaction . . . .
For example, in RIDE WITH ME, our recent debut original Loveswept release, our H/H, Lexie & Tom were just like peas in a pod — not initially at first, oh no, Tom was quite the curmudgeon, but later on . . . wow! My favorite scene was one that Ruthie wrote involving the characters and hot sauce — Tom & Lexie were eating lunch at a Mexican restaurant. Tom challenges Lexie to a contest . . who could eat the hottest hot sauce and live to tell about it *G* — the scene is hilarious! This gives you a direct insight into what their relationship is all about — fun dialogue, sexy scenes — RIDE WITH ME is, such a romantic story!

What about Maya Bank's book, IN BED WITH A HIGHLANDER – the banter between her H/H, Mairin & Ewan is attention grabbing — from the start you see Mairin's strength & spirit unfold in their heated exchanges – great book & awesome series!

So here's a question for you! What do you define as 'perfect chemistry' – feel free to share examples – Happy Romance!

remember, every week 5 randomly chosen winners win a FREE book – winners announced on Sunday!
Never Love a Highlander by Maya Banks
Never Love a Highlander by Maya Banks
In a tale of strong ties and true love, Maya Banks's trilogy comes to its stunning conclusion, as the youngest McCabe brother uses sword and seduction to save his clan—and seal his heart.
Caelen McCabe's young, reckless heart nearly destroyed his clan. Now, putting family loyalty above all else, he steps up to marry his older brother's jilted bride and salvage the uneasy alliance between two clans. While beautiful Rionna McDonald is a fit wife for any man, Caelen trusts no woman, especially not this sweet temptress who torments him with white-hot longing.
As the sacrificial lamb in her father's power game, Rionna will do her duty but vows to protect her heart and her pride from humiliation. Despite everything, though, the heat in Caelen's touch melts her defenses, and she craves the sensual delights of a husband who guards his emotions as fiercely as his clan. But when the ultimate battle for the McCabe legacy is upon them, Rionna's true warrior spirit emerges. She will risk the wrath of her father, the fury of her enemies, and her life to prove to Caelen that his wife's love is too precious to lose.
Don't miss books 1 & 2: In Bed With a Highlander & Seduction of a Highland Lass, in stores now!

Seduction of a Highland Lass by Maya Banks
Seduction of a Highland Lass by Maya Banks
A warrior is caught between family loyalty and forbidden love in book two of bestselling author Maya Banks's sensual new trilogy featuring three indomitable Highlanders.
Fiercely loyal to his elder brother, Alaric McCabe leads his clan in the fight for their birthright. Now he is prepared to wed for duty, as well. But on his way to claim the hand of Rionna McDonald, daughter of a neighboring chieftain, he is ambushed and left for dead. Miraculously, his life is saved by the soft touch of a Highland angel, a courageous beauty who will put to the test his fealty to his clan, his honor, and his deepest desires.
An outcast from her own clan, Keeley McDonald was betrayed by those she loved and trusted. When the wounded warrior falls from his horse, she is drawn to his strong, lean body. The wicked glint in his green eyes ignites a passion that will follow them back to Alaric's keep, where their forbidden love draws them deeper into the pleasures of the flesh. But as conspiracy and danger circle closer, Alaric must make an impossible choice: Will he betray his blood ties for the woman he loves?
Don't miss book one in the Highlander Series – IN BED WITH A HIGHLANDER –

Watch the Trailer: The New McCabe Trilogy by Maya Banks
In Bed with a Highlander, on sale tomorrow, is the first book in Maya Banks's all new trilogy featuring the unforgettable McCabe brothers. If you're as excited as we are to learn more about this clan of highlanders, maybe this gorgeous trailer will help tide you over till midnight:
Here's the complete rundown of the trilogy–happy reading!
In Bed with a Highlander – on sale August 30th, 2011 (read an excerpt on Maya's website)
Seduction of a Highland Lass – on sale September 27th, 2011
Never Love a Highlander – on sale October 25th, 2011
Also, don't forget to "like" Maya Banks on Facebook!