Sunday Sneak Peek! Ashlyn Macnamara's February release . . .
Just 9 more days to wait for, A Most Scandalous Proposal by Ashlyn Macnamara, on sale 2/26/2013 – this is a book you'll not want to miss!

Read more
Anne Gracie chats about favorite movies & romance + Giveaway!
One of my favorite movies is LOVE ACTUALLY. Not only is it wonderfully feel-good, I love that it celebrates so many different kinds of love — love of a sister for a brother (though that one's so sad) for a pop star for his manager, for a little boy for his first major crush, for a man grieving for his dead wife, the bittersweet acceptance of a wronged wife, the lusty love off a secretary for her boss — and what a boss! It goes on. . .
I struggled with my book THE AUTUMN BRIDE which comes out next week. It's the first book in a series and for the first time in my writing career, the hero and heroine's love story wasn't center stage from the very beginning. I joked to my friends that for the first part of the book the love story was really between four girls and an old lady — but the truth was, I was worried. Read more
Guest Post: Jane Ashford, Once Again a Bride + Giveaway!
My latest historical romance Once Again a Bride was inspired at first by just three words – the Widow Wylde. The phrase popped into my head for some reason. And then the sound, and its implications, intrigued me. I began to embroider on the concept. Who would she be? Why a widow? What wildness was involved?
I played with ideas. We think of widows as older, but my heroine wouldn't be. So how did that happen? We define them as sad, but due to unusual circumstances, she was not mourning. Why not? Nor was she very wild, in the beginning. But that could change. For some reason, this small prompt made the plot and character details flow. For a while during the writing of the book, the title actually was The Widow Wylde. Read more
Shana Galen interviews Sharon Cullen and their love of pirates! + Giveaway!
Recently I had the opportunity to read an advance copy of Sharon Cullen's The Notorious Lady Anne, which releases February 11. I loved it! It was sexy, fun, and full of action. There's nothing better than a pirate book, especially one this well-written with engaging characters and swashbuckling adventure. Today I'm privileged to interview Sharon about her new book.
Shana Galen: Hi
Sharon. Tell us about The Notorious Lady Anne. Is this is the first book in a series or a stand-alone?
Sharon Cullen: Hi, Shana. First of all, thank you for your very kind words regarding The Notorious Lady Anne. I'm thrilled you loved it. This is the first book of two (hopefully more) but each book can stand alone. Read more
Review: Harlequin Junkies loves The Devil's Thief by Samantha Kane + Giveaway!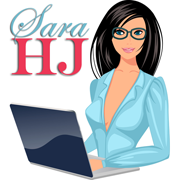 Sara says: The Devil's Thief by Samantha Kane is an highly amusing, delightfully fanciful, erotically charged, regency romp, that will leave you breathless and longing to read the second installment in the Saint's Devil's series.
Following in her father's footsteps, Julianna Harte, desperate for money for her foundling house, sneaks in to her neighbor's house at night to steal a rare pearl. She is TDT met by an angry, naked man holding a gun on her. She is not prepared to be confronted by Alasdair Sharpe, nor is she prepared for the instant attraction that she feels towards him.
Alasdair while angry finds it amusing that this unknown woman has snuck in to his bedroom. He also finds that he is quite taken with the lady. He agrees that in exchange for a night of passion that he will give the lady his rare pearl.
After sharing an unforgettable encounter with Alasdair, Julianna does not trust him to relinquish the pearl to her, so she sneaks out with it while he is sleeping. When Alasdair awakes to find Julianna and the pearl missing he is furious and enlists the help of his close friends to help him to find out her identity so he can get his precious pearl back. In the meantime Julianna has sold the pearl to raise the money needed to pay the rent for her foundling house. Read more
Review: The Reluctant Countess by Wendy Vella + Giveaway!
Check out the reviews on Goodreads – readers are loving THE RELUCTANT COUNTESS – reviewer Farrah tells us about the story – enjoy! Wendy's book is on sale Monday — 1/14/2013 – comment to be eligible to win in our giveaway! Good luck!!
The Reluctant Countess: A Loveswept Historical Romance
Regal, poised, and elegant, Sophie, Countess of Monmouth, is everything that a highborn lady should be. But Sophie is hiding a past that is far from royal. When Patrick, Earl of Coulter, realizes that her story doesn't add up, he resolves to find out the truth of what Sophie and her sister-in-law are concealing. Although Sophie has every reason to avoid him, the handsome and charismatic Patrick awakens something wicked deep within her soul . . . a powerful need that Sophie must stifle in order to protect her place in society. Read more
Believe: Guest Post by Sharon Cullen
The presents have been opened, the Christmas cookies eaten and of course, we now know the Mayans were way wrong. Now we're looking forward to a new year.
A new beginning.
It's time to think about what we want to accomplish and to set some goals.
2013 is already shaping up to be a great year for me. My debut book from Loveswept, The Notorious Lady Anne, will be released in February as well as The Infamous Lord Blythe later in the year.
For years my motto has always been one word. Believe. It can encompass whatever I want it to. Believe and you will achieve. Believe in yourself. Believe in your dreams. This one word has propelled me to be the best writer I can be. To not quit when the odds seemed stacked against me. Read more
Seasons Of Love: Romance and the Calendar Year
Southern California, some people claim, has no true seasons. As a Southern California native, I would dispute that. We have our share of balmy springs, blazing summers, crisp autumns, and chilly winters. But I will concede that our seasons are less extreme–especially winter. In a tough year, we contend with rain and freezing winds, not ice, snow, and hail.
Consequently, when I started working on my romances, which are set in Victorian England, I knew I had to familiarize myself with English weather and English seasons. It's easy and not inaccurate to describe the former as consisting of rain, rain, and more rain–I experienced that reality during a long-ago trip to the UK–but there's more to any English season than just weather. There's a series of rituals and traditions, a way of life, which sets the rhythm for the whole calendar year. And romance novels that capture and convey the atmosphere of a particular season are among my favorite reads.
Oh, to be in England,
Now that April's here!

–Robert Browning, "Home Thoughts from Abroad"
Read more
Guest Post: Favorite Scenes by Grace Burrowes + Giveaway
Everyone has favorite scenes from the books we read – I wanted to share a few of mine, then would love for you to tell me what some of yours are from your favorite romance books.
We begin with Ian MacGregor — he finds his intended's spinster cousin, Augusta Merrick, in her dressing gown, searching for the bathing chamber. As a conscientious host, he takes it upon himself to see her to her destination…

"Has anyone shown you how to work the taps?"
"No."
And from the look on her face, Miss Augusta Merrick would perish of excessive train travel before she'd ask.
"It's not complicated." Ian moved into the marble temple to cleanliness and refined English sensibilities and felt Miss Merrick mincing along behind him. "The one on the right is the cold, the one of the left, hot. You start with cold because the boiler can be cranky, and…" Read more
WEEKLY GIVEAWAY: Enter to win a copy of WYOMING BRIDE by Joan Johnston!
This week we're giving away 10 copies of WYOMING BRIDE by Joan Johnston, the sensational second novel in Joan Johnston's new Western historical romance series. Winners will be emailed this Friday, so enter to win below!
As always, you can head over to Romance at Random's Giveaway Tab, for any giveaway details you might need, and we'll remind you every day during this week to enter via Facebook and on Twitter.
Follow us now so you won't miss out! Read more
Guest Post: Research by Anita Clenney + Giveaway
Research. I hate it.
Except when I love it. For the most part, research frustrates me. I'm never sure I'm getting accurate information, and that's even if I'm lucky enough to find what I'm looking for. More often than not, I end up sidetracked onto something mildly interesting. An hour, or hours, later I realize I should be writing, so I jump back into the manuscript and find a gaping hole. Oh yeah, that research I was going to do. Whoops. And back I go again. Read more
Guest Post: Anne Gracie, Mischief and Mistletoe + #Giveaway
I'm getting ready for an Orphans' Christmas. Sounds a bit tragic and Dickensian, doesn't it? But don't worry, I'm not planning to play Lady Bountiful, or even going to watch orphans eat — they used to do that in the 19th century, by the way — rich people would come and "view the orphans" as if they were a kind of zoo— rather ghastly, I think.
My Orphans' Christmas is one of my favorite parts of the holiday season. It's simply a gathering of friends — my alternate family. In these days of fractured and far flung families, it's not so easy to get together for the traditional family Christmas, and some years back, rather than face a quiet and possibly lonely Christmas some friends and I decided to be our own family and have Christmas together — an Orphans' Christmas. Read more
Guest Post: Don't Sell Yourself Short by Sharon Cullen
The other day a friend and I were having a discussion about the proper way to pronounce Bogata. I know, weird. But my friend, who's a hair stylist, said, "This is why you write books and I do hair."
It got me thinking about the skills we possess. Yes, I write books. But there is no way I can look at a person and know what color their hair should be and what style suits the shape of their face, their lifestyle, etc. then actually execute it. Trust me, you don't want me near your hair with a pair of scissors.
It also got me thinking about the skills I don't possess—like my inability to stay organized or to do complicated math in my head or to understand Excel spreadsheets. Read more
New Release: When the Duke Found Love by Isabella Bradford
The spirited Wylder sisters continue to scandalize the ton in Isabella Bradford's witty and winsome trilogy. This time, the most impulsive of the siblings meets her match: a charming rake determined to save her from an arranged marriage. Buy Isabella's books here
About the Book:

The youngest of the Wylder girls—and the last left unwed—Lady Diana is also the most willful, a trait that's leading her ever closer to dishonorable disaster. While her family's solution is a fast and excruciatingly respectable marriage, Diana can't imagine being wed to the very staid and dull Lord Crump. But while wedding plans are being made, a chance meeting at a gala turns Diana's world upside down. Read more
What Happens At Christmas by Victoria Alexandra + Giveaway
Happy Holidays! R@R welcome's guest Victoria Alexandra and her fall release WHAT HAPPENS AT CHRISTMAS, available at bookstores everywhere!
Family.
For me, it's really what the holidays are all about. But what if your family isn't quite up to snuff? And what if you're trying to impress a prince with a perfect Christmas and an eccentric sort of family just won't do? Well then, you do what Camille, Lady Lydingham does in What Happens at Christmas. You hire a troupe of actors to take their place.
It seems like a brilliant idea. But Camille soon discovers how wrong she is, with a little help from her first love, Grayson Elliott. She also learns a lot about herself, about forgiveness, about love and family. Read more
Can a flame from the past be rekindled . . . Or is it too dangerous to play with fire? By Cara Elliott + Giveaway!
I have to confess, I had such fun creating the sparks between Sophie and Cameron in TOO DANGEROUS TO DESIRE, the third book in the "Lords of Midnight trilogy." It's all about past hurts, and getting a second chance at love . . .
Long ago, Sophie Lawrance chose prudence over passion, rejecting a rebellious young rogue for the sake of her family—no matter the ache it left in her heart. But when a specter from her father's past appears and threatens to destroy all she holds dear, the desperate beauty knows there is only one man whose shadowy skills can save her. Read more
New Release: The Devil's Thief by Samantha Kane
On sale now! Just $2.99 – Loveswept Romance – books you'll love by authors you'll always remember.
About the book:
In Samantha Kane's sensual tale of wicked passion, a desperate woman must resort to burglary—but the beautiful thief ends up stealing the heart of a rogue. Read more
Alasdair & Julianna star in THE DEVIL'S THIEF – on sale now + 5 print copy giveaway!
"Hello, my name is Mr. Alasdair Sharp. I have the dubious honor of being the hero in Samantha Kane's newest historical romance, The Devil's Thief. It's an amusing tale about a dastardly thief who stole my family's famous heirloom, The Stewart Pearl. A perfect pearl, by the way, the largest ever farmed from the River Tay in Scotland, and once the property of my infamous ancestor, Bonnie Prince Charlie."
"Alasdair, who are you talking to?" Julianna peered to the right and then the left. "There's no one here but you and I." Read more
Guest Post: There's Nothing Better Than A Romance Series by Bronwen Evans + Giveaway
Hello everyone, waving from a warm and sunny New Zealand. Thanks Sue for inviting me to blog today on Romance @ Random! It's the start of summer in NZ and the trees are covered with blossom, the birds are out in force and the beaches are beginning to look inviting! All I need is a great book and I'm content.
I'm starting summer by celebrating the release of my latest Regency historical romance, TO CHALLENGE THE EARL OF CRAVENSWOOD, book #3 in my Wicked Wagers trilogy. But I'm also sad because it's the final book in the series and I have to say goodbye to the characters I've come to know and love. Read more
Guest Post: Wendy Vella – The incurable romantic
As an incurable romantic I've spent a bit of time lately mulling over what makes those scenes, be it book or movie, so special. You know the moments I'm talking about, when you sigh or sob pathetically or are just are struck mute by the pure beauty of what is before you. Like the moment in Dirty Dancing when Johnny dances the last dance with Baby or when Robin Hood tells Maid Marion he would die for her in Robin Hood Prince of Thieves.
Having been laid low with an illness and unable to read or write, due to the 7 Dwarfs doing a happy dance inside my skull, I watched my Jane Austen collection whilst snivelling into tissues for two days. Unlike some of you I can watch the same movie repeatedly and will even re-play those scenes to try and work out what makes them so touching, what makes them cause your stomach to flutter and you to relive them in your head over and over again.
Read more
New Release: The Recruit by Monica McCarty
About the book:
Scotland's King Robert the Bruce is retaking his kingdom from the invading English. To win, he'll need all the grit and courage of his elite band of warriors, the Highland Guard, men who fight without fear and love without limits. Read more
Guest Post: Do You Believe in Ghosts? by Sharon Cullen
Before my husband and I bought our first house I never gave two thoughts to ghosts. I guess if you had asked me, I would have said I believed in the possibility of them.
And then we moved into an eighty-year-old Cape Cod type house and weird things started happening. We were young and kidless so the two upstairs bedrooms were storage while we inhabited the bedrooms on the main floor. Years before my husband bought me a little stuffed pig that had a squeaker in it. Over the years the pig slowly made its way up to those storage bedrooms.
There were several nights my husband and I were watching TV and we'd hear a noise that sounded a whole lot like that pig squeaking. We chalked it up to our imaginations, outside noises, whatever. But it persisted. Read more
Guest Post: Julie Anne Long's new release where her hero is NOT a rake, oh my! + Giveaway
A fallen woman. A devastatingly hot vicar. A forbidden passion. As you might have guessed, A Notorious Countess Confesses was great fun for me to write. It's the 7th book in my Pennyoryal Green series (its official release date is October 30th) and early reader feedback has been gratifyingly wonderful—e.g. All About Romance made it a Desert Isle Keeper, and Reader to Reader said "it'll be hard to top A Notorious Countess Confesses." I'm thrilled, because Adam Sylvaine might be my favorite hero yet, and Evie Duggan, complex, mature, the perfect woman for him.
I'll begin with a little excerpt from Evie's first encounter with the vicar: Read more
Guest Post: A Bookworm's Wanderlust by Jennifer Delamere
We often say that books transport us to other places; in my case, I often end up going to the places I read about in books!
I love the way historical romance takes me to another time and place. Victorian London became very real to me as I was writing An Heiress at Heart. Many aspects of their daily lives have long since disappeared, but I was able to capture a sense of their world when I visited England. I wandered the same landscapes and among landmarks my characters would have known, and I felt closer to them. Read more
Guest Interview: Katharine Ashe meet Samantha Kane + Giveaway!
I was so excited when I was asked to interview my friend Katharine Ashe here at Romance at Random! I adore Katharine and her delightful Regency romance adventures. She has a wonderful new book coming out just in time for Halloween called Captive Bride. A handsome hero, an innocent miss and a dark, sexy, tortured ghost—who could ask for more from a gothic romance? Let the interview begin!
1. Why Regency historical romance? What drew you to this time period? Read more
Guest Post – Secrets of A Wedding Night, Gretna Green & all that by Valerie Bowman
Ooh, let's talk about one of my very favorite subjects. Hot historical romance heroes! If I'm reading romance, it's almost sure to be a historical so I have quite a long list of these fine fellows in my head.
You know how some couples have a list of famous people they're allowed to sleep with if the opportunity every presents itself? Yes, well, for me, they're all fictional. Sigh. Greatly reducing my already miniscule chances of having an illicit affair with one of them.
Here are my top five. Read more
Guest post: Do You Prefer Strong Heroines? by Sharon Cullen
I first started writing The Notorious Lady Anne with the purpose of creating a strong heroine. The romance industry is full of alpha males but I wanted an alpha female. Read more
Random Thoughts – Christmas Mayhem by Vanessa Kelly
Thanks for hosting me on Romance at Random. It's great to be here, especially during my release week of Christmas Mayhem!
What images normally spring to mind when you think about Christmas and the holidays? Trees gorgeously decorated with glowing lights, eggnog, fantastic holiday meals with turkey and stuffing, chestnuts roasting by an open fire…the usual, wonderful stuff. What do I think of when it comes to the holidays? Smugglers, Quakers, decrepit manor houses with smoking chimneys, scandalous incidents in the ballroom, and hastily arranged marriages. Read more
Guest Post: The Dread Double Standard… Gaelen Foley + Giveaway!
Very interesting topic today from historical romance maven Gaelen Foley – plus a giveaway of her new book – be sure to comment below! Enjoy – R@R
For a Regency rakehell, having many conquests is a point of pride, part of his swagger, and a way to keep score against other males in a highly competitive, hierarchical society.
For a Regency miss, by contrast, having even one sexual experience–the loss of virginity–is a shameful secret and, indeed, can mean a personal catastrophe with untold future consequences, even if pregnancy does not result. If she one day marries a man who expects his bride to be a virgin, it's a mistake she can end up paying for for the rest of her life. Read more
New Release: When the Duchess Says Yes by Isabella Bradford
Great Review of When the Duchess Says Yes from our friends at The Book Nympho - enjoy!
Lizzie Wylder finds out that her father also arranged a marriage for her prior to his death. She's betrothed to the Duke of Hawkesworth, called Hawke, who must marry her before she turns 19 years of age or he will lose his fortune in accordance with his deceased father's directive. Hawke is doing some very serious foot dragging as he has no interest in the English lifestyle and plans to return to his beloved Naples, Italy once he's married and produced an heir. That is until he is dazzled by the free-spirited Lizzie. Read more