Keeper's Book Review: Loving the Earl by Sharon Cullen ~ "I found myself wishing the book would never stop."
Loving the Earl picks out all the best parts out of every historical romance and puts it all together into this one amazing book.
There's the hot rogue who hides under an unsocial mask, the beautiful, bold woman trying to live her life after an abusive marriage, a brother who hires afore-mentioned rogue to protect his sister, mysterious letters, stolen luggage, false companions, sex (uhhhh….), highwaymen, gamblers, and a very happy ending. Besides, the guy on the cover does look pretty hot himself. Read more
8 Interesting Facts about Halloween from Sharon Cullen, author of Loving the Earl
Since Halloween is two days away I couldn't help but write about the holiday. While researching Halloween (hey, I'm a writer, I love to research) I found out some very interesting facts.
1. The biggest pumpkin on record is over one ton—2,009 pounds to be exact. That's a lot of pumpkin pie! Read more
December – #NewRelease Romance Shopping List
Get your new release list right here, courtesy of reader, Ellen!
| Date | Author | Title | Price | ISBN |
| --- | --- | --- | --- | --- |
Sneak Peek Sunday! Loving the Earl by Sharon Cullen
In Sharon Cullen's sizzling novel of scandal and seduction, a headstrong beauty is pursued across Europe by London's most notorious rake. See below for FREE Snippet! Read more
How Rhett Butler Inspired My Hero By Ava Miles
Hi there. I'm Ava Miles, and perhaps it's no accident that I ended up becoming a contemporary romance writer since I love romantic movies. Thanks to Sue for hosting me today so I can talk about one of my favorite movie heroes and how he inspired one of my own.
So, I know people have either a love or hate relationship with Gone With The Wind, but I definitely am in the love category. I love movies. Well, let me qualify. Good movies. Let me show you how much. I am a huge old movie fan. I host a monthly Old Movie Group with writers Diane Gaston, J. Keely Thrall, and Julie Halperson where we analyze the movie from a story perspective while also eating fabulous food (but I digress).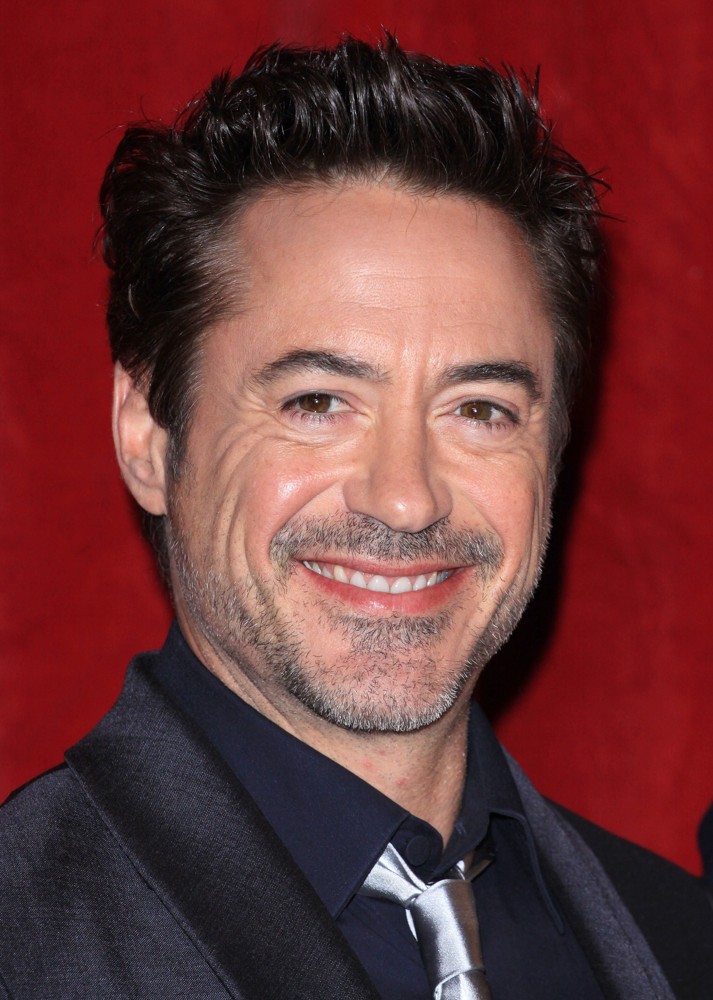 I also host an Oscar party every year where people dress like it's the red carpet. Fun times. Oh, and my brother works in Hollywood, so I get to hear all of the behind-the-scenes stories on the pictures he works on (like one with Robert Downey Jr., but I'll let you guess which one). Read more
New Release! On sale today, Mistletoe & Magic by Katie Rose
Mistletoe & Magic on sale today! Just .99
In Katie Rose's delightful eBook original novella set in Victorian New York City, a remarkable woman with the gift of second sight must learn to trust her visions while following her heart.
Mistletoe Blog – By Katie Rose
Penelope Appleton was the most beautiful of the Appleton sisters, and she possessed a secret. While Winifred and Jennifer had posed as spiritualists, pretending to contact the dead and read fortunes, Penelope truly could see the future. Read more
#CoverReveal – Pleasing the Pirate by Sharon Cullen
Two hearts are wrenched between love and duty in Sharon Cullen's tale of a ruthless pirate and the Scottish lass who fills him with desire for something greater than plunder.
Read more
What Not to Bare Tour is on #FreeSWAG
Sept 30th-
Literal Hotties Naughty Book Reviews- Spotlight
Oct 1st-
Literary, Etc
Oct 2nd-
Imagine a World- Review/Interview
Oct 3rd-
Emily Wood Author- Guest Post
Oct 4th-
Rose & Beps Blog- Guest Post
(Stop 2)
Classy Cat Books
Oct 8th- Urban Girl Reader- Review/Character Interview
Oct 9th- Literary Chanteuse
Oct 10th- Queen of the Night Book Reviews- Guest Post/Review Read more
Guest Post: Jane Austen and Me by Eileen Dreyer
Don't worry. I'm not comparing myself with the godmother of romance. But I do have something in common with her. No, not her inimitable style, her restricted life, her sharp wit. But I did find myself in a position that might have looked familiar to anyone who knows her work. I got to visit Lyme Regis, the little town in Southern England where Jane famously once visited. In fact, I not only visited, I did a walking tour of Persuasion and climbed the Cobb. Fortunately, unlike Louisa Musgrave, I survived the incident unscathed.
How did I get there, you ask? Well, in my last book, ALWAYS A TEMPTRESS, one of my Drake's Rakes, Colonel Ian Ferguson, ended up shot, accused of treason, and bobbing around in the English Channel. I knew his would be the next book, but when I shot him, I had no idea what I was going to do with him. Read more
Fresh Fiction Reviews, Tempting a Devil by Samantha Kane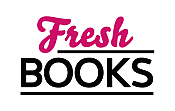 Reviewed by Clare O'Beara
In 1818 Roger Templeton is required to save a lady from amorous advances in a garden during a party. The lady thinks he might make a better suitor, but when he realises who she is he's against the idea. This is Harriet Stanley, who used to be a mischievous, idolising little girl when they played together years ago. She was married off to a wealthy old man and never entered Society, and now her husband's dead, she's considering remarriage, or an affair. Read more
#NewRelease, don't miss THE ARRANGEMENT by Mary Balogh
On sale now!
NEW YORK TIMES BESTSELLER
A mesmerizing story of passionate awakening and redemption, Mary Balogh's new novel unites a war hero consigned to darkness with a remarkable woman who finds her own salvation by showing him the light of love. Read more
Guest Post: Finding the Perfect Hero . . . in a Cat By Elf Ahearn + Giveaway
"Regency romance with a Gothic twist."
As a kid I was a horse – usually a stallion—with a coat of either black or dapple gray. I thundered around the house on my hands and knees at a full gallop, leaping over bolster cushions like the finest jumpers at the National Horse Show. So when I wrote my first romance novel, A Rogue in Sheep's Clothing, I used my experience as a dapple gray to create the character of Manifesto, a racer who helps the heroine escape a boatload of trouble. Read more
#Cover Reveal – One Perfect Christmas by Stefanie Sloane
In an enchanting eBook novella, cherished Regency romance author Stefanie Sloane presents an irresistible tale of fiery passion that burns deep on a cold winter's night.
Read more
Guest Post: Five Sexy Facts About Blue by Shana Galen + #Giveaway
After my novel Lord and Lady Spy was released, one of the most frequent questions readers asked was, when will there be a book about Blue? The first few times I responded by saying something along the lines of Blue isn't hero material. But the requests and questions kept coming, and I started to think perhaps readers saw something in Blue that I didn't. And so I looked a little closer and the end result is a Lord and Lady Spy novella with Blue as the hero.
Here are five things you should know about Blue. Read more
Summer Memories by Sharon Cullen
When I was young every Friday afternoon in the summer my parents would pack up the car, hook up the boat and drive to my grandma's lake house.
The place was small, just three bedrooms, and we squished my family of four, my aunt's family of three and my grandma into this place with one bathroom and no air conditioning.
Friday nights were spent unpacking, taking a quick boat ride and eating dinner. Saturdays we'd get up, eat breakfast, pack our lunches in a big blue and white cooler and hit the lake in our bathing suits. I can still feel the hot, humid air, the cool breeze as the bow of the boat cut through the white-capped waves. Read more
5 Star review: The Eclectic Reader loves THE HUNTER by Monica McCarty
Synopsis: The war for Scotland's freedom continues as King Robert the Bruce battles on. At his command is an elite army of trained warriors, soldiers dedicated to their king, their country—and to the remarkable women they love.
Prized for his unbeatable tracking skills, Ewen "Hunter" Lamont accepts a dangerous assignment: locate a missing undercover courier. But this is no ordinary target. Ewen has met his prey before as "Sister Genna," a fiery, forbidden woman forever etched in his memory after one stolen, sinful kiss. Now that he knows her real identity, he's more determined than ever to keep her safe. But without the protection of the veil between them, fighting the allure of the beautiful lass may be the toughest battle this extraordinary warrior has ever faced. Read more
New Release: The Hunter by Monica McCarty + 6 book Backlist #Giveaway

The war for Scotland's freedom continues as King Robert the Bruce battles on. At his command is an elite army of trained warriors, soldiers dedicated to their king, their country—and to the remarkable women they love.
It's available, THE HUNTER, by Monica McCarty – see what readers are saying:
Great book.. one to dive into. It can certainly stand alone but the rest of the series is just as awesome!! ~Shauni, Goodreads Read more
History Can Be Sexy, too. Or Why I Write About Women of Power + 2 book #Giveaway!
These days, history has become the new reality show. From the blood-soaked antics of the Borgias to the bed-hopping of the Tudors and dervish intrigues of Leonardo da Vinci and the Medici, history – in particular, my favorite era, the Renaissance— has come out of the closet and stepped onto center stage. Divested of its dusty shrouds, it has even revealed a brazen, come-hither air that has audiences clamoring for more.
The truth is, history has always been sexy. We just tend to forget it. Somewhere between grade school and graduation, we've been taught to memorize important dates and events, but the people who actually lived those facts are nebulous shadows whose names we sometimes can recall but not much else. And of these names, the ones we tend to remember are men. You know the usual suspects: Napoleon, Henry VIII, Richard III, Cesar, etc.
Nevertheless, history is also full of fascinating, extraordinary women who happen to be quite sexy.
Read more
The good, the bad, the ugly – by Sharon Cullen
"Critics are sentinels in the grand army of letters, stationed at the corners of newspapers and reviews, to challenge every new author."
Henry Wadsworth Longfellow
The other day a few fellow authors and I were talking about reviews—the good, the bad and the ugly.
Of course we all gloat about the good reviews. We spread the word and pat ourselves, and each other, on the back. And that's what we should do. We work hard to put a good book out there. We pour everything we have into the pages of those books and when someone says they like it, it's a relief in a lot of ways.
But what about the bad reviews? Read more
Siblings and Romance (your brothers have friends *wink*) by Bronwen Evans + Giveaway
I always wanted an older brother when I reached my teens…
Why I hear you all ask? Think about. What do older brothers have? They have friends! Your brother's friend who has smoldering good looks, with a body that makes you drool, and a voice that haunts your dreams, was something definitely missing from my life. I'm one of five girls. No brothers in my family. Read more
Saturday Sneak Peek! Cecilia Grant's, A Woman Entangled
An ambitious beauty seeking a spot among the elite is thwarted by a most disruptive gentleman in Cecilia Grant's witty, elegant, and exquisitely sensual novel.
Read more
Guest Post: Careful . . . or you'll end up in my Novel
This plaque hangs in my kitchen. When people who don't know that I actually do write novels visit, they chuckle. My husband, very seriously says, "No, really. She will."

Do I write real people into my books?
Yes.
And no.
As a writer I'm constantly watching people. I watch how they move. I listen to how they say things. I study everything about them. It's a habit by now, something I don't even realize I'm doing. Read more
Guest Post: Pets in Romance Novels by Brooklyn Ann + Giveaway
Aside from the (hopefully) glorious tale of the hero and heroine falling in love, romance novels also feature the characters' relationships with their friends and family. Many also feature pets. Usually in historicals, it's dogs or horses.
Virginia Henley's heroines usually had gorgeous horses named "Zephyr." Virginia Henley likes to leave little common thread "Easter eggs" in her books. There's also often a butler or cook named "Burke," who's always awesome. In my novel, I gave the same name to the hero's butler in tribute to her. Read more
Winner announced: Hero of My Heart by Megan Frampton + $20 EGC Giveaway! + Sneak Peek on #Scribd
Hero of My Heart by Megan Frampton
Available now in eBook!
In this emotional and powerfully erotic tale of love and redemption, a tender vicar's daughter and a tortured war hero discover that sin may be their only salvation. Read more
Guest Post: The Occupational Hazards of a Romance Author by Heather Snow and Giveaway!
Last February, shortly after my debut novel, Sweet Enemy, came out, my phone rang. The caller ID showed it was my family priest calling. Since our youngest son was due to be christened in a couple of weeks, I assumed that's what Fr. Harry was calling about. So imagine my surprise when I answered and instead of discussing which scripture reading we'd chosen for the service, I hear, "I just finished Sweet Enemy and I must say, I loved it!"
After blushing to my roots (which I can tell you is not that attractive on a redhead like me), I sputtered, "Fr. Harry! I told you not to buy it—it has racy bits!" To which he replied, "I'm 74 years old, Heather, with two daughters of my own. I do remember how they got here." (He's Episcopal) Read more
#TrailerReveal – The Highlander Most Wanted, on sale today!

Maya Banks, the New York Times bestselling author of erotic romance, romantic suspense, and contemporary romance, has captivated readers with her steamy Scottish historical novels, perfect for fans of Julie Garwood. In Highlander Most Wanted, a reclusive woman content to live in the shadows shows a Highland warrior the true meaning of love. Read more
#Cover Reveal for Katie Rose, a #Loveswept Classic!
In Katie Rose's utterly irresistible tale of New York City in the "Age of Innocence," a lady who talks to the dead discovers that earthly pleasures can be downright heavenly. Read more
Release Day for Sharon Cullen and The Notorious Lady Anne + 5 book Giveaway
Today is the big day! The Notorious Lady Anne releases today. Whoo Hooo! I'm so excited that words cannot express it. And, to top it off, Valentine's Day is just around the corner. There is no better time for a romance author than Valentine's Day. So to honor both my release day and Valentine's Day, I am showing you a little peek into a very private scene between Emmaline (Lady Anne) and her love, Nicholas. You won't find this anywhere else.
Enjoy and happy Valentine's Day! Read more
Review: The Reluctant Countess by Wendy Vella – a Loveswept Historical Romance
Thanks Kari from the TBR! Check out Kari's review of our first historical Loveswept romance!
Regal, poised, and elegant, Sophie, Countess of Monmouth, is everything that a highborn lady should be. But Sophie is hiding a past that is far from royal. When Patrick, Earl of Coulter, realizes that her story doesn't add up, he resolves to find out the truth of what Sophie and her sister-in-law are concealing. Although Sophie has every reason to avoid him, the handsome and charismatic Patrick awakens something wicked deep within her soul . . . a powerful need that Sophie must stifle in order to protect her place in society. Read more
Ruthie's Reality: An interview with Stefanie Sloane + Kindle & $50 GC Giveaway!
I'm delighted to have Stefanie Sloane here today to talk about The Scoundrel Takes a Bride, the latest release in her Regency Rogues series.
Stefanie burst upon the historical romance scene with 2011′s The Devil in Disguise, which was nominated for the Romance Writers of America's RITA award for best first book. Her historical romances have witty dialogue, strong heroines, and lots of intrigue. I was lucky enough to have my Christmas novella collected alongside Stefanie's in the Naughty and Nice Christmas anthology. Read more