Guest Post: Jane Austen and Me by Eileen Dreyer
Don't worry. I'm not comparing myself with the godmother of romance. But I do have something in common with her. No, not her inimitable style, her restricted life, her sharp wit. But I did find myself in a position that might have looked familiar to anyone who knows her work. I got to visit Lyme Regis, the little town in Southern England where Jane famously once visited. In fact, I not only visited, I did a walking tour of Persuasion and climbed the Cobb. Fortunately, unlike Louisa Musgrave, I survived the incident unscathed.
How did I get there, you ask? Well, in my last book, ALWAYS A TEMPTRESS, one of my Drake's Rakes, Colonel Ian Ferguson, ended up shot, accused of treason, and bobbing around in the English Channel. I knew his would be the next book, but when I shot him, I had no idea what I was going to do with him. Read more
The Notorious Lady Anne on sale now for .99
Need a good poolside read for the weekend? Looking for a book about swashbuckling pirates and a heroine that doesn't act like your normal heroine? Then I have the answer for you.
And… To make it even sweeter, Random House has lowered the price to .99 until June 2nd . (You can find it here)
How can you pass that up???
The reviews have been great. Jennifer Irving gave it five stars and said, "This book is the book I've been searching for for over a year. A good old-fashioned bodice ripper, but with an actual story!!" Read more
Guest Post: Life in the Past….Any Past by Sharon Cullen
When I first started writing, I didn't know what genre suited me best so I tried my hand in everything. I've been lucky enough to get published in every genre I've attempted–romantic suspense, paranormal romance, contemporary romance and in February, 2013 historical romance.
I liked writing them all, but it wasn't until I picked up an old, old work-in-progress that I realized my true calling as a writer was in historical romance. Believe it or not, historical was the first romance writing I ever tried. Why I moved away from it I don't know. Other story lines called to me I guess. Read more
Books for all seasons – Guest post from Carla Kelly
Times change, that is certainly true – join Carla and her introspection about reading books and how we accept those changes. Enjoy!
In July, Daughter of Fortune was reissued, my first novel, published in 1984, back in the olden days, when men were men and books were books. The ebook revolution has given older works such as that one a new electronic life. Several publishers are in the process of reissuing what I call my "moldy-oldy" Regency Romances as ebooks. Read more
what creates perfect chemistry? + Giveaway!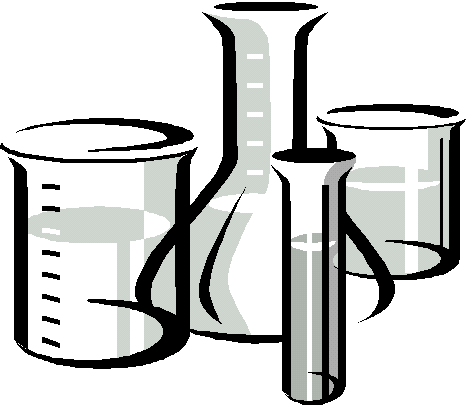 Great question, don't you think? What creates perfect chemistry? In relationships of course!
I think about the books I've read, and what makes the story so enjoyable, and most of the time it deals with the characters and their interaction . . . .
For example, in RIDE WITH ME, our recent debut original Loveswept release, our H/H, Lexie & Tom were just like peas in a pod — not initially at first, oh no, Tom was quite the curmudgeon, but later on . . . wow! My favorite scene was one that Ruthie wrote involving the characters and hot sauce — Tom & Lexie were eating lunch at a Mexican restaurant. Tom challenges Lexie to a contest . . who could eat the hottest hot sauce and live to tell about it *G* — the scene is hilarious! This gives you a direct insight into what their relationship is all about — fun dialogue, sexy scenes — RIDE WITH ME is, such a romantic story!

What about Maya Bank's book, IN BED WITH A HIGHLANDER – the banter between her H/H, Mairin & Ewan is attention grabbing — from the start you see Mairin's strength & spirit unfold in their heated exchanges – great book & awesome series!

So here's a question for you! What do you define as 'perfect chemistry' – feel free to share examples – Happy Romance!

remember, every week 5 randomly chosen winners win a FREE book – winners announced on Sunday!
Samantha Kane – why she writes about, S-E-X + Giveaway!
by Samantha Kane – look for her upcoming original historical romance in our Loveswept line, THE DEVIL'S THIEF – on sale later this Fall – recent CAPA Award Winner from The Romance Studio for Best Historical Romance, BROTHERS IN ARMS – congrats Samantha!
I like to write sex. I like to read it, too. Not just the down and dirty kind, but everything about the marvelous, glorious madness of sex. I love first kisses, the accidental brushing of a hand, the moment the hero or heroine realizes there's a distinct possibility they are going to want to get naked with this person in the near future. I love sexual tension, sexy dialog, a romp in the hay, and even bad sex. Because when the hero and heroine have sex for the first time and it goes wrong for whatever reason, you know they are going to get it so right the next time out of the gate. Oh, the anticipation! Don't you love that?
My upcoming Loveswept release, The Devil's Thief, started out as an erotic romance. That means sex in the book between the hero and heroine was frequent and explicit, and integral to the plot. The feedback I got on the book from readers and other authors was very positive. But they all said the same thing: this book should be rewritten for a mainstream audience. That would require rewrites that included fewer sexual situations and much less explicit love scenes and language. But it meant even more than that. It meant I had to rework my plot, my characters and their arcs, and even my conflict. I even had to redefine the theme of the series.
An important part of the relationship in any erotic romance is the hero and heroine's (or any combination thereof) sexual attraction. The sex in those relationships actually leads to, reinforces, or makes the relationship possible. In some way it helps to define the characters as a couple, both in the book for the characters, but also for the reader. If you can take the sex out of an erotic romance and still have the exact same story, then it isn't an erotic romance.
I think sex is an important part of any romance, not just erotic romances. Even sweet and inspirational romances should have sexual tension jumping off the page. If you love to spend time with someone, enjoy talking to him, have the same interests…but you don't want to have sex? Then it's a friendship and not a romance. When I rewrote The Devil's Thief as a mainstream romance, the love scenes and sexual tension were an integral part of the romance, but the sex doesn't define them as a couple. With every word and gesture their sexual attraction is obvious, even though they fight it to no avail. It was so fun to write!
If you had the choice between a mainstream romance and an erotic romance, which would you choose? Why? Reminder, 5 winners are chosen on R@R weekly, randomly chosen winners announced on Sunday's – good luck!
Catherine The Great, by Robert K. Massie
The Pulitzer Prize–winning author of Peter the Great, Nicholas and Alexandra, and The Romanovs returns with another masterpiece of narrative biography, the extraordinary story of an obscure young German princess who traveled to Russia at fourteen and rose to become one of the most remarkable, powerful, and captivating women in history.
Catherine's family, friends, ministers, generals, lovers, and enemies—all are here, vividly described. These included her ambitious, perpetually scheming mother; her weak, bullying husband, Peter (who left her lying untouched beside him for nine years after their marriage); her unhappy son and heir, Paul; her beloved grandchildren; and her "favorites"—the parade of young men from whom she sought companionship and the recapture of youth as well as sex. Here, too, is the giant figure of Gregory Potemkin, her most significant lover and possible husband, with whom she shared a passionate correspondence of love and separation, followed by seventeen years of unparalleled mutual achievement.
The story is superbly told. All the special qualities that Robert K. Massie brought to Nicholas and Alexandra and Peter the Great are present here: historical accuracy, depth of understanding, felicity of style, mastery of detail, ability to shatter myth, and a rare genius for finding and expressing the human drama in extraordinary lives.
History offers few stories richer in drama than that of Catherine the Great. In this book, this eternally fascinating woman is returned to life.
Visit the website to learn more about this extraordinary book.
The hook . . . + Giveaway
The Hook, by Bev Nichol, Romantic Reader
My favorite opening scene has to be from MISCHIEF, by Amanda Quick.
I was recently listening to the audiobook while in my car driving home from work one rainy fall evening.
The ambience was perfect as it set the mood for the story.
Matthias, Earl of Colchester, enters the dark residence, holding a flickering candle.
As he explores the old house he happens upon a sarcophagus. Of course it is late at night and he is tired, so where do you think he decides to lay down to relax?
Our heroine Imogen and her maid Bess enter the scene & suddenly Matthias is awakened by a bloodcurdling scream!
Since having read many Amanda Quick novels, I realize no self-respecting Amanda Quick heroine would be of such a delicate nature, nor would she dare to scream. As I listen to the book the narrator explains the frightened reaction is from Bess, whom is now lying on the floor, unconscious.
While Imogen is trying to rouse Bess, her no nonsense Aunt Horatia enters the scene. Imogen is still unsure as to why Bess fainted as she did not see what caused her reaction, so together they try to sort out why Bess "a sturdy girl not at all prone to fainting" has a fit of the vapors. During the discussion, Aunt Horatia glances around the room only to see Matthias in the coffin. Alarmed by the sight, Aunt Horatia alerts Imogen to her findings & promptly yells at her to run.
Imogen, being the extremely sensible 'Amanda Quick' heroine that she is, walks right up to Matthias, making it clear that he had better explain himself or she will call the local magistrate.
Matthias groggily sits up, looks her straight in the eye, only to advise her she is the one who called upon him! Matthias had traveled, at her request, to assist Imogen and her aunt.
"Good day to you, madam. I am Colchester"
"Colchester. Cold-blooded Colchester?"
Thus begins a beautiful romance.

This opening scene sets the tone perfectly for the rest of the book. A little suspense, a little humor and a lot of interesting characters. I love the interaction of the characters. The quick witted banter is enjoyable.
Elements in the opening scene should set the tone of the book, offering the reader a glimpse of the characters, and usually something to hook you into the next chapter, and even the rest of the book.


Opening scenes are so important as they are what draw us into the story. If I begin a book and am bored for the first 50 pages, it is that much more difficult for the story to redeem itself. I do love romance and have read for more than thirty years; I have read quite a selection of romance books and am very loyal to authors & the genre. Ninety-nine percent of the time, I will finish reading a book, where some of my friends will have put the book aside; the latter seems to be typical with the majority of readers.
So, what is it that keeps us reading? What are the elements of a good beginning?
Remember 5 commenters win a free book every week — winners are announced on Sunday's – good luck!
Engaged in Sin by Sharon Page
Beneath the cover of darkness, passion plays by its own rules.
Lovely, poised Anne Beddington is in a desperate situation: on the run for a crime she didn't commit. Anne understands the wicked games she must play to survive—she has perfected her silky voice, practiced her feathery caress—but has she sufficiently mastered the art of seduction to become the mistress of the notorious Duke of March, Devon Audley? War has left him a recluse, but Anne is penniless, alone, and needs a powerful gentleman's protection. Anne has learned how to pleasure a man, yet when this sinfully handsome duke insists that intimate delights must be a two-way street, Anne cannot deny his sensual promise.
Anne's delicate hands hold a healing touch, but it's her gentle kindness that opens the duke's eyes to the beauty around him and to a family who need him. Still, Anne is a mystery, and Devon intends to spend endless erotic hours uncovering her secrets. When he finds out the terrible truth about the devious plot to brand her a villainess and endanger her life, saving Anne becomes his salvation. She has shown Devon how to live and love again. Now he will prove the power of his passion.