Icing on My Cowboy Cake by Tina Leonard + $25 EGC Giveaway!
A long time ago I dated a bullrider. He was sweet, funny, and handsome. I had a black and white glossy of him on the back of a bull, in full kick, in my high school locker. In fact, I might still have that 8 x 10 in a box somewhere in the attic. To say that he was a dreamboat doesn't do him justice. So sometimes when I'm envisioning a hero for one of my cowboy romances, never mind the iconic actors who star in western movies, in my mind's eye I see that hunk on a bull and remember his heroic qualities.
Here where I live here in central Texas, there's more inspiration as well. From time to time I see living, breathing cowboys who contribute to my arsenal of inspiration. I was driving in the country once, and what did I see but a long tall drink of water with dark hair fixing his cattle fence. I was married, so I didn't stop to ask directions, which any red-blooded single female would have done—today's version of the old-fashioned, drop-the-hankie trick from days gone by. (Today's cell phones and gps gizmos make this ruse tough to carry out)! Read more
What's special about Christmas & the Holidays to us?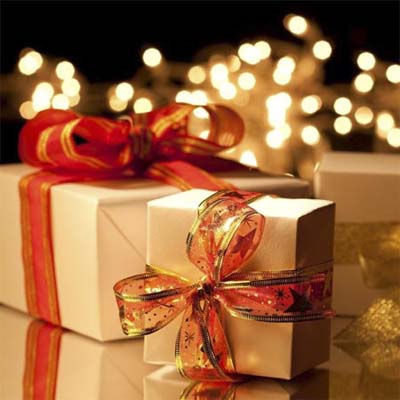 Merry Christmas or Happy Holidays – whichever you prefer – A season of family, fun, remembrance, food, gifts, giving, hope, faith and love plus an overall sense of comfort for most. Being the social media hound that I am I posed the question to our Twitter peeps asking: What are some of your favorite holiday memories? Let's peruse the responses below . . . . . & please share some of yours in the comments section below too!
Heather says: 'we have a Christmas movie a night. some are cartoons, some musicals, and all old. Last night it was White Christmas'
Authors share their favorite Holiday movie, what's yours?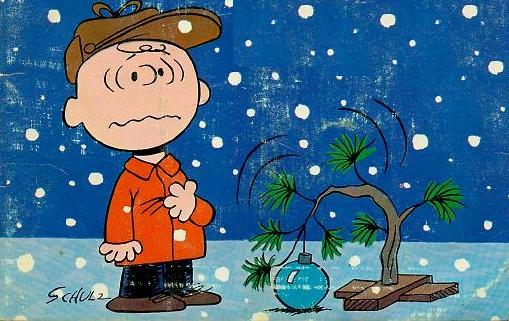 My favorite holiday movie isn't really a movie, but a "special" (that's what they used to call such programs back in the day): A Charlie Brown Christmas. No matter how many times I see it, it brings a tear to my eye, and I'm not normally sentimental. I also love the music. I'm pretty sure I watched it the very first time it was broadcast and probably every year since. Now that you can watch it free online, I don't have to worry that I'll miss it.
—Kara Lennox, Loveswept author of Lana's Lawman
My favorite holiday movie is It's a Wonderful Life. I've been watching it since I was far too young to understand it, and every year that I see it, I seem to catch another layer to the story. For me, the essence of the movie's message is that it's often not easy to do the right thing — that it can, in fact, be both difficult and unrewarding. Making the world a better place takes love and patience and sacrifice — and it's totally worth it. Such a beautiful Christmas message!
—Ruthie Knox, best-selling author of About Last Night
My favorite Christmas movie is of course, A Christmas Carol. Love the Victorian vibe!
—Katie Rose, award winning author of A Hint of Mischief
Read more
Guest Post: Kaki Warner, Ah…That first Christmas Dinner…+ Giveaway!
Most readers probably think romance authors glide around the kitchen in slinky outfits and stilettoes, sipping fine wine and thinking about passionate things while they cook up fabulous gourmet meals.
Not at my house.
I'm a lousy cook, the last in a long line of lousy cooks. I say 'last' because my daughter, bless her heart, has broken the cycle. She's a fabulous cook. Probably because she uses those recipe things. How boring is that? Not too, if you want to eat without gagging, I suppose. Read more
Guest Post: Anne Gracie, Mischief and Mistletoe + #Giveaway
I'm getting ready for an Orphans' Christmas. Sounds a bit tragic and Dickensian, doesn't it? But don't worry, I'm not planning to play Lady Bountiful, or even going to watch orphans eat — they used to do that in the 19th century, by the way — rich people would come and "view the orphans" as if they were a kind of zoo— rather ghastly, I think.
My Orphans' Christmas is one of my favorite parts of the holiday season. It's simply a gathering of friends — my alternate family. In these days of fractured and far flung families, it's not so easy to get together for the traditional family Christmas, and some years back, rather than face a quiet and possibly lonely Christmas some friends and I decided to be our own family and have Christmas together — an Orphans' Christmas. Read more
Wishes For Happy Hanukkah.
Wish your near and dear ones happiness and good health with this bright Hanukkah…
Hanukkah, the "Festival of Lights," starts on the 25th day of the Jewish calendar month of Kislev and lasts for eight days and nights. In 2011, Hanukkah begins at sundown on December 20. With blessings, games, and festive foods, Hanukkah celebrates the triumphs–both religious and military–of ancient Jewish heroes.
Romancing Christmas Giveaway! 12/10-16 – Hurry, Hurry!

3 lucky winners will receive a stocking with 2 books – comment below to win! We'll choose the winners by 12/18 – US only – Good Luck Ladies!! HAPPY HOLIDAYS!
**Click here for other participating sites**
Looking for great books to read for the Holiday or awesome Gifts? Try these romantic releases:
WINNERS – Congrats!!!
Winners are:
Shadow
Miranda C
Jolina Pardo
Congrats to all! & thanks so much for blogging with us – Happy Holidays!!