Notes From an RWA Nationals Virgin by Kiersten Hallie Krum + Giveaway!
Notes From an RWA Nationals Virgin
by Kiersten Hallie Krum

This June, I attended my first RWA National Conference in New York City. Yea, I was a Nationals Virgin.
Hoo boy.
My first day of high school, I remember walking up the ramped hallway, scared to death, only to notice a frenemy at my side. "Look straight ahead," she advised in a rare moment of shared trepidation, "and keep breathing."
She was on my mind as I forayed into the Literacy Signing, the kick off to a marvelous, stimulating, and exhausting week, mostly because breathing was a challenge as the enormous ballroom was packed to the gills with authors and their exuberant fans (myself included). Which brings me to my first first-timer's tip: Bring a fan. Mine was a hand-held personal electric fan, but even the air from a fold-out paper flapper will feel like an ocean breeze.
RWA Nationals is a marathon, not a sprint. As with any race, footwear is key. However, I would not suggest 3 months planning for 11 pairs of shoes, (who did that? me? surely not), as you'll likely wear only the same three pairs all week. Tip two: bring the shoes that give you the most comfort and one pair of rockin' heels for more formal needs.
As an unpublished author, I was on a workshop track this year, keen to hone my craft and get the dish on publishing news. By Friday, I was workshopped out. Tip three: adapt, adapt, adapt. Be prepared to adjust your planned schedule for a mix of events and allow time for simply being accessible in common areas so that people can find you to have a chat.
Social networking creates the rare opportunity for people to know one another sometimes fairly well before ever meeting face to face. At RWA Nationals, those online relationships are given a rare opportunity to merge with real life. Tip four: Don't be afraid to call out a hello to people you recognize from online. Everyone is there to meet and greet and RWA members and attendees are, as a rule, lovely. There are few more edifying things than to meet someone in person and realize they are as delighted to meet you as you are to meet them. Disclaimer: do not tackle them. No need to be rude.

I was fortunate to be unexpectedly invited to attend the St Martin Press cocktail party in the Flat Iron Building. Getting there was a bit of an adventure and I wound up in a limo with nine other women heading to the same party including two bestselling authors, one Golden Heart (the RWA award for the best unpublished manuscript in its category) nominee and two agents, one who announced at the end of the ride that I was very funny. I basked in that compliment for days.
Tip five: Be ready to turn on a dime for anything. You can't plan for this stuff but you can make the most of random opportunities that present themselves and when you're standing in the taxi line and the bellhop says, "I have a limo for 10" and someone answers "we have 9!" be ready to say "I'll be your 10!". Wonderful things can – and did! – happen.
What advice would you give to an RWA Nationals Virgin?Remember, every week 5 randomly chosen commenters will win a FREE book – good luck!!
http://www.kierstenkrum.com Smart, Sharp & Sexy Romantic Suspense
Visiting Old Friends by Sara Reyes + Giveaway!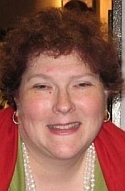 Next week the last Harry Potter film, Harry Potter and the Deathly Hallows, Part 2, at least for the first round, will be released in theatres world wide. As one of the fans, I plan an entire week of Potter Mania. First I'm re-reading all seven books, and going back over the life of Harry Potter: from my first glimpse to adulthood in the epilogue. I think this round of reading is different as I "know" some of the results of the choices Harry makes. Not sure if knowing detracts or adds to my enjoyment. but I really feel the need to indulge one last time. After all this is my LAST CHANCE to celebrate with thousands of other Potter fans, to be one with fellow fans, to celebrate the life of a literary invention. Yes, I was one of those who went to the midnight releases for each book and though I've missed all the previous midnight screenings, this time, we're going out in style. Bringing me to second goal for next week: Harry Potter Movie Marathon.
Fortunately, we have at least two choices for the marathon: all eight films (including the midnight showing of Harry Potter and the Deathly Hallows, Part 2 in 2 days OR eight films in four days. I picked the four days which means from Monday, July 11th to Thursday, July 14th, I'll be spending my nights watching two of the films on the big screen one more time. It will probably be the last time I'll have this much fun and I want to make it last as long as possible. Also, with the four day marathon I get a special lanyard and badge plus the commemorative program. In other words, more stuff to collect.
Which brings to mind, the re-read issue. I am a re-reader, especially of books for one reason or another mean something special to me. As my friends know, I have several copies of LORD OF SCOUNDRELS by Loretta Chase just in case I wear them out, two sets of the Miles Vorkosigan saga by Lois McMaster Bujold, and umpteen copies of DEVIL'S CUB by Georgette Heyer. You never know when you'll need to go back and visit with an old friend and these books are my old pals. Being a re-reader means the release of older books, long out of print, in e-book format, is every exciting. Instead of searching through bookcases and boxes, I can easily download a copy and start reading. No wait no muss. And, uh, no distraction by other books. Of course, that is a detriment too, because I love the excitement of finding old forgotten books. The memories of a good read buried in the pages of a book.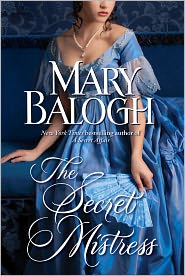 What about you? Do you re-read? If so, is there a schedule, informal or otherwise, you follow? Such as every November you re-read all the Mary Balogh Holiday stories? Or am I the only "strange" one?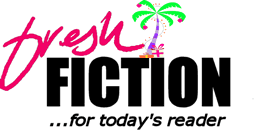 Reminder – 5 randomly chosen commenter's will be chosen each week to win a FREE book — winners announced on Sunday! Good Luck!!
Sara Reyes
FreshFiction.com… for today's reader
Sara Reyes is the founder of Fresh Fiction. Happily married with two children, two requisite dogs and some fish, she lives in Plano, Texas where she does what she loves best — read voraciously, "play on the computer," and introduce readers to new authors and great books.
Sara Reyes
FreshFiction.com … for today's reader
Join us at Readers-n-ritas.org for our annual gathering!

Twitter ** Facebook ** LinkedIn
Meeting authors, by Nikki + GIVEAWAY!
Meeting Authors and Reader Events- A Virgin Tale
Let me begin by telling you how excited I am to be here today! I feel extremely privileged to be asked to speak on any topic at all. I'm Nikki and I blog all about everything over at Ramblings From A Chaotic Mind. Well, mostly about sexy romance and a few awesome young adult books I get my hands on. Oh…and hotties. Lots of hotties.
I may have been reading for years…and blogging for the past year, but only recently did I meet my first author. I live in Massillon, Ohio. Not exactly the mecca of the writing community. I had heard that Leah Clifford lives near Cleveland, Ohio (also not a writing mecca) and asked her about the possibility of her doing a signing in the area. Ok, I begged her. To my astonishment she said there was in fact a signing scheduled and that she wouldn't be alone. Courtney Allison Moulton and Lisa Desrochers was going to be with her. I was ESTATIC. Then the unthinkable happened. She invited me and my uber awesome cousin Julie A Lindsey out to dinner with them after the signing? WHAT?! Seriously?
I had the best time. The biggest thing I walked away from that event with? Writers are simply people. Super cool people…but just people. Don't be afraid to talk to them. Talk, laugh and listen. All three of them (oh, that's me in the black) were so nice. It was casual and lighthearted and for my very first signing…they made it easy on me. They certainly didn't have to invite us out. So thank you to them for making us feel so at ease.
The very next weekend though….I got to go to my first conference!! I went to the Lori Foster Reader Author Get Together! It was affordably priced and within driving distance for me. I knew I couldn't miss this chance. So I packed my bag and made the drive. It was one of the funnest weekends of my life. I got to meet all kinds of authors, agents, bloggers and industry individuals (Sue Grimshaw- *cough cough*). I even got to cuddle a giant cardboard cutout of my man Dare from Lori's book "When You Dare"
Ok, I may have felt up all three cut outs. Notice the placement of my hands if you will. Totally didn't mean that. Ok, I did. Can you blame me really? I mean LOOK AT THEM. If I could have smuggled one out on the top of my car, I totally would have.
The entire conference is laid back. You chat with authors, they pose with you if you ask, they sign books and you eat meals with them. Again, they are people. Rockstars to me…sure…but also wives, mothers, friends and sisters. I even got to meet Nalini Singh! I *may* have squealed a bit when I met her. I made some incredible friends that weekend. Authors who I am a fan of, I can now call friend.
Here I am with JA Saare. She is about the nicest person ever. We chatted for quite awhile while I was there. And since being home a bit as well.
Don't be afraid to go to author events, conferences or signings. You will not regret standing in line to meet some of your favorite authors. They love you as much as you love them. Well, unless you're creepy. Then probably not so much. You get what I'm saying. You, the reader, are why they are able to do signings and conferences! They WANT to talk to you! Don't be shy! Some of them can be quite pricey. I can't afford the big events. You do get lots of freebies though and Lori Foster's event was only $50 + hotel! That's unheard of, trust me. Local book store signings are of course only the price of the book you are buying for them to sign. It's worth it..trust me. I wouldn't steer you wrong!
I walked away with a ton of signed books, swag galore and FRIENDS! I'm already planning my trip for next year.
Thanks so much for having me here today! Anytime I have an excuse to show me fondling that cardboard cutout is a good day for me. You can find me online at my blog or on Twitter!
Nikki Brandyberry- Ramblings From A Chaotic Mind
Book Reviews, Caffeine and Craziness
Remember – 5 weekly commenters are chosen weekly to win a FREE book – winners announced on Sundays – good luck!!
Heather's Book Review – Enjoy!!
Kiss of Snow by Nalini Singh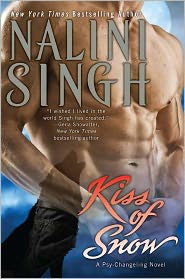 * I received a copy of this book from Berkley in exchange for an honest review*
The hardcover debut of New York Times bestselling author Nalini Singh and her highly acclaimed Psy/Changeling novels.
Since the moment of her defection from the PsyNet and into the SnowDancer wolf pack, Sienna Lauren has had one weakness. Hawke. Alpha and dangerous, he compels her to madness.
Hawke is used to walking alone, having lost the woman who would've been his mate long ago. But Sienna fascinates the primal heart of him, even as he tells himself she is far too young to handle the wild fury of the wolf.
Then Sienna changes the rules-and suddenly, there is no more distance, only the most intimate of battles between two people who were never meant to meet. Yet as they strip away each other's secrets in a storm of raw emotion, they must also ready themselves for a far more vicious fight…
A deadly enemy is out to destroy SnowDancer, striking at everything they hold dear, but it is Sienna's darkest secret that may yet savage the pack that is her home-and the alpha who is its heartbeat.
Kiss of Snow is the most anticipated book in the Psy-Changing series and Nalini Singh does not disappoint her readers. With each book the relationships built are getting stronger and stronger, whether it's between the changelings, the mate bonds or their psy contacts and this one is no different.
Sienna has been in love with Hawke since she first set eyes on him but she knows that she can never be his mate. All she wants is for him to see her as an adult, not the child he still thinks she is. She is a good solider because of training she received as Ming's protégé but she wants more.
Hawke had to assume the reigns as the alpha of the SnowDancer pack at the age of fifteen. He lost his mate at a young age and he has resigned himself to never have anyone of his own. His wolf wants Sienna but the man will not allow himself to take her. She defies him every chance she gets, she stands up to him and yet he still won't bite.
Sienna is such a complex character. She has learned to live since her family defected from the psynet. She is now nineteen and her powers are becoming more and more unstable with each day that passes but she determined to make Hawke see her as a woman, his woman. She is strong and independent but terrified that she will harm the ones she loves when she loses control of her powers.
Hawke has the weight of the world, or at least his pack on his shoulders. Not only did he have to take over the pack as a teenager but he lost his mate at a young age. He believes that his chance at love died with Rissa but his wolf has other ideas and wants to claim Sienna. He gives so much of himself to his pack that there isn't a lot left over and he can't keep living this way.
Both Hawke and Sienna are about to blow just in different ways. They have been dancing around each other so long; it's time to do something about it. Sienna is the perfect match for the alpha of the pack. She is able to stand up to him and doesn't let him get away with much, while being a strong sounding board regarding strategic plans for the pack.
There are several things going on all at once in this book, yet Hawke and Sienna's story always stays at the forefront. The pack is such an integral part of Hawke that this book would not be complete without including them. Fans will love getting to see what their favorite mated pairs are up to.
There are so many little moments in this book that are special and pull the reader further and further into their world. The near misses between Hawke and Sienna add fuel to the fire threatening to consume them. I believe the issue with the mating bond was handled brilliantly, while not disappointing, and the ending was superb.
Kiss of Snow is without a doubt my favorite book in the Psy-Changeling series to date. Nalini Singh is a wonderful writer that understands what her readers want and is able to deliver time and time again. If you have not read this series, I highly recommend it. I give Kiss of Snow 5 Flaming Hearts.
Don't forget to comment below & let us know what paranormal authors works you enjoy reading — 5 randomly chosen commenter's thru – out the week will be chosen to win a FREE book! Good Luck!
Don't miss Lara Adrian's latest Midnight Breed romance!
The seduction continues with Lara Adrian's newest addition to her Midnight Breed series: Deeper than Midnight
DELIVERED FROM THE DARKNESS, A WOMAN FINDS HERSELF PLUNGED INTO A PASSION THAT IS DEEPER THAN MIDNIGHT.
At eighteen, Corinne Bishop was a beautiful, spirited young woman living a life of privilege as the adopted daughter of a wealthy family. Her world changed in an instant when she was stolen away and held prisoner by the malevolent vampire Dragos. After many years of captivity and torment, Corinne is rescued by the Order, a cadre of vampire warriors embroiled in a war against Dragos and his followers. Her innocence taken, Corinne has lost a piece of her heart as well—the one thing that gave her hope during her imprisonment and the only thing that matters to her now that she is free.
Assigned to safeguard Corinne on her trip home is a formidable golden-eyed Breed male called Hunter. Once Dragos's most deadly assassin, Hunter now works for the Order, and he's hell-bent on making Dragos pay for his manifold sins. Bonded to Corinne by their mutual desire, Hunter will have to decide how far he'll go to end Dragos's reign of evil—even if carrying out his mission means shattering Corinne's tender heart.
Pre-order Deeper than Midnight, on sale June 28th!