#Loveswept Christmas, Celebrate the Love
A little snow on the ground and I'm already thinking about what to read for the holidays . . . . it's not too early is it?
If you've not already obtained a copy do not miss this fun, romantic anthology of romances – one for each holiday: Read more
November New Releases
Here's what's on sale this month from Random House Romance.

Heating Up the Holidays by Lisa Renee Jones, Mary Ann Rivers and Serena Bell (10/28/2013)

As leftover turkey and stuffing give way to stockings and little black dresses, this tantalizingly sexy eBook bundle offers up holiday-themed novellas from a trio of beloved romance authors. Lisa Renee Jones gives a dedicated reporter and a powerful businessman a chance to count their Thanksgiving blessings in Play with Me; Mary Ann Rivers presents Snowfall, the story of a woman who confronts a life-changing event—hopefully with a special man by her side—just in time for Christmas; and in Serena Bell's After Midnight, an explosive New Year's kiss leaves two strangers wondering whether they'll ever see each other again.
Bestselling books (so far) of 2013 noted on Publishers Weekly
PW's March article announced the Best Selling books of 2013, so far — this is based on Nielsen rankings of what the top published books are year to date. Here they are! What have you read and loved or want to read – comment below –
And what do you think they've missed? Personally, I'd add Debbie Macomber's, Starting Now to this list.
R@R
Bestsellers, January – March 2013
Nielsen Bookscan Top 20
1. Proof of Heaven ($15.99) by Eben Alexander (Simon & Schuster)
2. Diary of a Wimpy Kid: The Third Wheel ($13.95) by Jeff Kinney (Amulet)
3. A Memory of Light ($34.99) by Robert Jordan and Brandon Sanderson (Tor)
4. Green Eggs and Ham ($8.99) by Dr. Seuss (Random House Children's Books)
5. Fifty Shades of Grey ($15.95) by E.L. James (Vintage)
Top of the list + Giveaway
Hi everyone –
I was thinking about my favorite romance books — you know, those books that you rely on & take with you everywhere?
Well, I thought that would be a fun blog topic for today — then I couldn't remember if I had done a post like that before . . . .
I think every bloggster out there has rehashed this type of post . . . . over & over again . . . But our choices change as new books are published, right?
Even so, I realized if I was going to do a post of this nature I'd need to put another spin on it . . . so, what about, romance books that have a corresponding love song . . . .YES!

Seriously, have you ever thought about that before? Look at this:
1- IN YOUR EYES, by Laura Moore is also a love song by Peter Gabriel!
2- TRULY, MADLY, by Heather Webber was also a love song by Savage Garden
3- Dave Matthews wrote, CRASH INTO ME, as did Jill Sorenson
4- CRAZY IN LOVE, was a song recorded by Beyonce, also part of Tara Janzen's title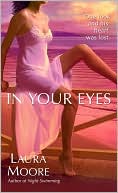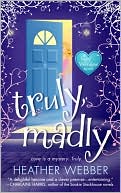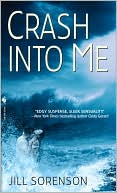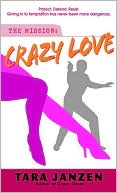 I was having fun with this — not only thinking up various romance songs, but remembering the books that were published with either the same or similar names — so, can you think of any?

Comment below to be included in our weekly book giveaway – 5 winners win a FREE book every week – winners are announced on Sundays!! Good Luck!