The New Adult Journey by Lori Adams
There is a narrow space in time in which we all set sail and cross treacherous waters. We leave the grassy bank of our teen years and head toward the rocky mountains of adulthood. But between here and there is a vast unknown river we must navigate—the New Adult years.
It is an unavoidable journey plagued with doubt, insecurity, fear, spontaneous joy, unexplainable bliss, failure, a solidifying of goals, and accomplishment, etc. Sometimes the best we can do is keep both oars in the water, follow the current toward our dreams (even if it means paddling up-stream), watch for low branches that will knock us for a loop, and hang on for dear life. Read more
#Cover Reveal for Forbidden by Lori Adams + iTunes Playlist!!
Lori Adams gives New Adult a haunting paranormal twist with the first novel of The Soulkeepers, a series that blends ancient legends and new myths with an enchanting mix of thrills, humor, and high drama.
Read more
NEW ADULT draws a crowd in Atlanta!! by Lori Adams #Flirt
So I have survived my first RWA conference *whew* where I was overwhelmed by the positive energy that permeated throughout the workshops and luncheons. A more wonderful group of writers, editors, agents, and book reviewers I swear you could not find. It was so inspiring to chat with happy people who love what they do for a living. But the most inspiring surprise was walking into a packed room for the NEW ADULT Workshop!
Yes people, the room was packed! As in standing room only! I hadn't known what to expect . . . would there be a curious few trickling in? A couple of inquiring minds peering around the door to see what this NA phenomenon was all about? Perhaps this has answered the question floating around, "Is New Adult the Next Big Thing?"
Read more
Introducing Flirt's Lori Adams, a New Adultaholic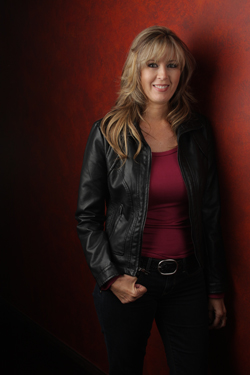 Hi, my name is Lori Adams and I'm a New Adultaholic.
Confession time: I am one of FLIRT'S newest, New Adult authors. I was born in Oklahoma and now live in Southern California with my hubby and two daughters. I wrote my first book—at eight-years-old—about man-eating sharks. I eventually went on to devour romance novels during the eighties and still have an occasional craving for those dashing historical romance heroes. Read more