Thursday Hashtag – #10ThingsILove
#10ThingsILove, you?
-sunshine
-the beach
-ice cream
-swimming
-my friends
-kisses
-parties
-late nights
-good times
-SUMMER
Bring it on – your #10ThingsILove are???
#CoverReveal – Accidental Cowgirl by Maggie McGinnis
In her Loveswept debut, Maggie McGinnis tells the tale of a city girl who's running on fumes—and the cowboy who shows her all the good things she's been missing. Read more
Whatcha doing this #MemorialDay Weekend?
DH & I are trying to figure out what to do this MD weekend — usually we stay around home, plant flowers and finish up odds and ends projects around the house *boring* —
As I Google about to get ideas of things to do, places to go, people to see I notice there's a lot of fun stuff to do to kick off the summer season!
For example . . . Read more
Happy Mother's Day
Enjoy your day – from the staff at R@R
A sexy snippet for you to enjoy – Long Simmering Spring Will Heat Up Your Summer!
Spring comes to Star Harbor, bringing unexpected passion for a sexy sheriff, as the next Grayson brother finds love with the town's beautiful doctor.
"The Star Harbor series just keeps getting better and better! Long Simmering Spring delivers on all counts for heat, heart and humor!" – NYT Bestselling Author, Jennifer Probst


Long Simmering Spring by Elisabeth Barrett, A Loveswept eOriginal Excerpt by Romance At Random
The Assassins are here! Plus book giveaway!
After meeting my favorite hockey team, the Nashville Predators, I came home and sat in a complete daze. It was amazing to be surrounded by amazing men that love hockey as much as you do, but that wasn't the reason my series was born. No, it was meeting the most amazing player in hockey, and that's Shea Weber. He was huge, towering over me with a playoff bear that could make a grown man cry. He was sweet and smiled, and talked to me like I was his friend. Read more
Guest Post: Growing up with Romance by Toni Aleo & SWAG!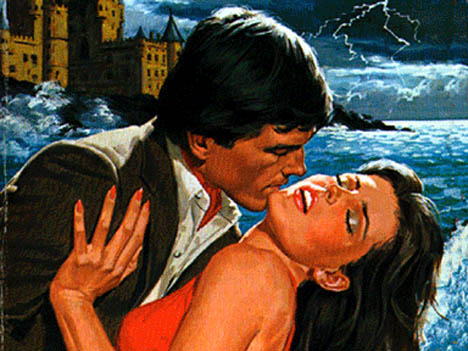 Growing up, my mother always read. It used to bother me, I didn't understand what kept her so entrapped with these novels that had gross looking guys on them. She would tell me that it was the love story that she loved. I could identify with that because I was and still am the biggest hopeless romantic. Read more
Absolutely Friday!


Hockey Heroes have the best abs! Enjoy your Friday!!

From the R@R Staff
#HappyEaster! Enjoy your day


From the staff on R@R


Guest Post: High School love, does it last? + $20 EGC Giveaway!
I was on Facebook the other day when someone mentioned that they heard high school romances don't last.
That got me to thinking.
My husband and I met when I was sixteen (on the school bus). A long time later he told me that when he first saw me he had the thought, "I want her to be the mother to my kids." Pretty heavy thinking for a seventeen year old boy. Read more
He's Just Not That Into You: The Historical Version by Valerie Bowman
You may recall a few years back, a book that caused quite a hub bub. The book was titled, He's Just Not that Into You. Based on an episode of the wildly popular HBO show, Sex and the City, the book caused such an uproar among the ladies who read it, that a film was soon commissioned.
I admit it. I saw the episode of Sex and the City. Then I read the book. Then saw the movie. Yes, I was that into the concept. It was absolutely maddening in its simplicity yet fascinating in its compelling layers at the same time. Read more
#Cover Reveal for Katie Rose, a #Loveswept Classic!
In Katie Rose's utterly irresistible tale of New York City in the "Age of Innocence," a lady who talks to the dead discovers that earthly pleasures can be downright heavenly. Read more
Book Trailer – Along Came Trouble, by Ruthie Knox – on sale today!
Order now, just $2.99
Ruthie Knox's Camelot series continues in this sizzling eBook original novel, featuring two headstrong souls who bump heads—and bodies—as temptation and lust bring nothing but delicious trouble.
An accomplished lawyer and driven single mother, Ellen Callahan isn't looking for any help. She's doing just fine on her own. So Ellen's more than a little peeved when her brother, an international pop star, hires a security guard to protect her from a prying press that will stop at nothing to dig up dirt on him. But when the tanned and toned Caleb Clark shows up at her door, Ellen might just have to plead the fifth.
Back home after a deployment in Iraq and looking for work as a civilian, Caleb signs on as Ellen's bodyguard. After combat in the hot desert sun, this job should be a breeze. But guarding the willful beauty is harder than he imagined—and Caleb can't resist the temptation to mix business with pleasure. With their desires growing more undeniable by the day, Ellen and Caleb give in to an evening of steamy passion. But will they ever be able to share more than just a one-night stand? Read more
A Lid for Every Pot? by Macy Beckett + Giveaway!
Greetings, romance lovers. I'm Macy Beckett, and I have a confession for you: I don't believe in soul mates. Crazy, right? I'm a romance author! Shouldn't I subscribe to the sentimental notion that we're all created for that one special someone—the lid to our pot? Alas, for me it's all about statistics, but more about that later. Read more
WINNERS announced! Fools 4 #Love Hop
Here we go again – February is the month of LOVE! Romance at Random would like to give you some . . . books that is!
Check out the winnings:
1 Grand Prize – US winner gets a box of books!
5 winners get a copy of HOW TO MISBEHAVE, by Ruthie Knox –
we'll purchase for you at an eTailer of your choice!
5 winners get a Net Galley Preview of THE NOTORIOUS LADY ANNE by Sharon Cullen!!
2 US winners get a copy of CRAZY THING CALLED LOVE by Molly O'Keefe!!
Guest Post: Inspiration Strikes Back By Cheryl Brooks – Giveaway on her Blog Tour Bonanza
The roots of my inspiration for the Cat Star Chronicles series go all the way back to 1967 and the "This Side of Paradise" episode of Star Trek. Exotic women melted in Captain Kirk's arms all the time, but this was the only episode in which my favorite character, Mr. Spock, ever fell in love—a side effect of being sprayed in the face with mind-altering spores. Cured of that affliction before the credits rolled, his next chance for romance was in "Amok Time." With his blood boiling from the Vulcan mating season of Pon Farr, the unemotional Mr. Spock must return to Vulcan to find a mate. Unfortunately, his betrothed wants someone else, and a battle with Kirk cools his burning passions all too easily. Although Nurse Chapel carried a torch for Spock throughout the series, no romance ever blossomed. I remained disappointed for years. Read more
Guest Post: Joanne Kennedy, Cowboy Tough + Giveaway
Moving to Wyoming was a lifelong road trip for me.
It started on a family vacation when I was eight years old. Like many families in the sixties, my parents believed in long summer road trips. And like most kids subjected to those trips, I spent every single day in the back seat fighting carsickness, occasionally poking my head through the Dramamine haze to ask if we were "there" yet. I had no idea where "there" was, but I hoped it had a swimming pool.
That's about all I remember about that trip—besides a horde of hungry chipmunks at a roadside rest in Wyoming. The little critters were so hungry they'd climb on your lap and take crackers from your hand. For eight-year-old me, this made Wyoming the highlight of our trip, and I vowed to live in the land of the friendly chipmunks when I grew up. Read more
Friday Feature . . . ABSolutely awesome!
Happy Friday – the start of Camelot begins with HOW TO MISBEHAVE by Ruthie Knox. Then look for ALONG CAME TROUBLE 3/11; FLIRTING WITH DISASTER 6/10!
From the staff at R@R
Ruthie's Reality: Interview with Elise Sax + Giveaway!
Welcome back to Ruthie's Reality, chickens! Today author Elise Sax agreed to chat with me about her debut novel, An Affair To Dismember, which releases on January 29. If you like Janet Evanovich or are generally a fan of first-person heroines who struggle to keep their act together but nonetheless manage to attract the attention of various hunky men–and let's face it, the appeal of this particular scenario is difficult to resist–you'll want to check out this book.

Welcome, Elise! Okay, let's start off with a tough question: the heroine of your Matchmaker Series, Gladie Burger,
has been compared to Stephanie Plum — but I can't help but note the similarities between hapless, disorganized Gladie and the official Elise Sax author photo. (Also, the presence of ice cream and Cheez Puffs.) Care to comment?
I love Stephanie Plum, and I'm a big Janet Evanovich fan, but it's true, I'm pretty similar to my heroine, Gladie Burger. Recently I was at lunch with my editor and publisher, and they told me that I spoke exactly like I wrote. I didn't know how to take that since I write pretty wacky characters and scenes….And yes, I eat a large amount of garbage while I write, unfortunately. It's cosmically unfair that I write better when eating chips, peanut M&Ms, and Sour Patch Kids. Come to think of it, pizza would be great for breakfast this morning! No, I didn't say that. Forget I mentioned carbs. (I'm trying to learn to love egg whites.) Read more
Review: The Reluctant Countess by Wendy Vella + Giveaway!
Check out the reviews on Goodreads – readers are loving THE RELUCTANT COUNTESS – reviewer Farrah tells us about the story – enjoy! Wendy's book is on sale Monday — 1/14/2013 – comment to be eligible to win in our giveaway! Good luck!!
The Reluctant Countess: A Loveswept Historical Romance
Regal, poised, and elegant, Sophie, Countess of Monmouth, is everything that a highborn lady should be. But Sophie is hiding a past that is far from royal. When Patrick, Earl of Coulter, realizes that her story doesn't add up, he resolves to find out the truth of what Sophie and her sister-in-law are concealing. Although Sophie has every reason to avoid him, the handsome and charismatic Patrick awakens something wicked deep within her soul . . . a powerful need that Sophie must stifle in order to protect her place in society. Read more
Last Day, #10, page reveal of RELEASE ME, now on sale! + $25 GC Giveaway!
Release Me hits the shelves TODAY!!!!! But I'm sharing one last excerpt!
Today's excerpt starts right after yesterday's left off! You can find all the posted excerpts by going to the Release Me Page Reveal category of the blog! Read more
Page reveal, RELEASE ME + $25 GC Giveaway!
I'm counting down the days until Release Me hits the shelves with a page reveal. Two or three pages daily, in order, from the book!
Today's excerpt starts right after yesterday's left off! You can find all the posted excerpts by going to the Release Me Page Reveal category of the blog! Read more
Page reveal, RELEASE ME + $25 GC Giveaway!
I'm counting down the days until Release Me hits the shelves with a page reveal. Two or three pages daily, in order, from the book!
Today's excerpt starts right after yesterday's left off! You can find all the posted excerpts by going to the Release Me Page Reveal category of the blog!
---
Read more
Merry Christmas from the staff at Romance At Random
Be safe & well
have a wonderful day!
What's special about Christmas & the Holidays to us?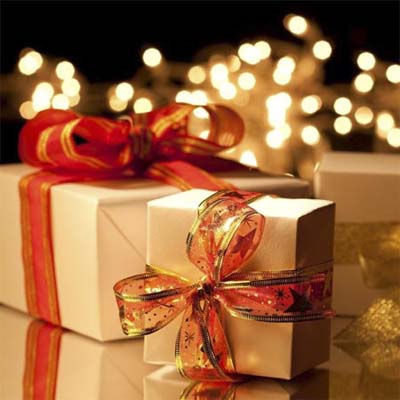 Merry Christmas or Happy Holidays – whichever you prefer – A season of family, fun, remembrance, food, gifts, giving, hope, faith and love plus an overall sense of comfort for most. Being the social media hound that I am I posed the question to our Twitter peeps asking: What are some of your favorite holiday memories? Let's peruse the responses below . . . . . & please share some of yours in the comments section below too!
Heather says: 'we have a Christmas movie a night. some are cartoons, some musicals, and all old. Last night it was White Christmas'
Release Me page reveal continues + $25 GC Giveaway!
I'm counting down the days until Release Me hits the shelves with a page reveal. Two or three pages daily, in order, from the book!
Today's excerpt starts right after yesterday's left off! You can find all the posted excerpts by going to the Release Me Page Reveal category of the blog!
Read more
Countdown – 10, 9, 8 . . . . 2, 1 – Release Me! + $25 GC Giveaway!
Starting tomorrow, I'm counting down the days until Release Me hits the shelves with a page reveal. Two or three pages daily, in order, from the book!
I'll be starting right after the Scribd excerpt that's already online, so be sure to check it out first. Here's the Scribd widget. Enjoy! And check back tomorrow for a few more pages!
Release Me by J. Kenner (an excerpt)
I hope you enjoyed! Come back tomorrow for more! Read more
Ab Appreciation Day!
Whoop – another fabulous

Friday!

From the Staff on R@R
Christmas Fairies & Bah Humbugs!! by Wendy Vella + Giveaway!
What I've noticed about Christmas, as I'm hurtling towards middle age with alarming speed, is that it comes around earlier every year. The frenzied shoppers seem to be in the stores from the end of October and the Christmas music is blaring through sound systems early November. There is a shortage of car parks and the cues are longer, of course my definition of both these is from living in a country with the population of 4,405,200 so you're probably yelling something like CUES! YOU WANT CUES! At your computer right about now.
As December is basically nominated 'humor Mum month', I take full advantage of it. I attend the Christmas Carols in the park complete with the mosquitoes as hopefully the temperatures are now soaring, and make everyone watch the Muppets Christmas Carol movie which is a tradition in my family. Read more
Guest Post: Is Romance Always Random? by Nikki Duncan + Giveaway!
Thank you for having me here to celebrate the release of my Christmas story, Her Miracle Man. It's a little funny to me that I'm blogging about this book on Romance at Random because this story had me playing with the idea of how random romance really is. In the stories we love. In life.
That idea had me thinking about Fate. Do we design our own? Are we at the mercy of a higher being? Is it truly random when we meet the person who will become our significant other?
While writing Her Miracle Man I found myself thinking along the same path I've often found myself thinking about my own life. It all goes back to the question What If? Read more