#NewRelease, don't miss THE ARRANGEMENT by Mary Balogh
On sale now!
NEW YORK TIMES BESTSELLER
A mesmerizing story of passionate awakening and redemption, Mary Balogh's new novel unites a war hero consigned to darkness with a remarkable woman who finds her own salvation by showing him the light of love. Read more
WEEKLY GIVEAWAY: Enter to win a copy of THE PROPOSAL!
This week we're giving away 10 copies of THE PROPOSAL, a book Publisher's Weekly calls "A historical romance of unusual thoughtfulness and depth.". Winners will be emailed this Friday, so enter to win below!
As always, you can head over to Romance at Random's Giveaway Tab, for any giveaway details you might need, and we'll remind you every day during this week to enter via Facebook and on Twitter.
Follow us now so you won't miss out! Read more
Cover Reveal: A New Cover for The Proposal by Mary Balogh
Here is the brand new cover design for The Proposal by Mary Balogh—check it out in comparison to the hardcover! What do you think of the change, particularly if you've read the book?
Authors share their favorite Holiday movie, what's yours?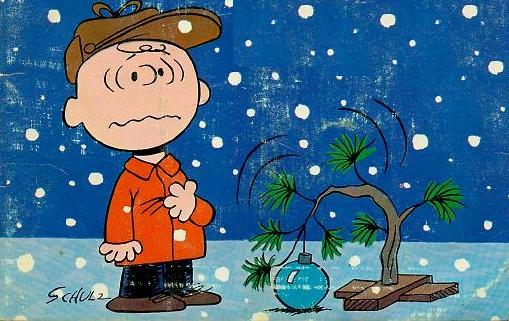 My favorite holiday movie isn't really a movie, but a "special" (that's what they used to call such programs back in the day): A Charlie Brown Christmas. No matter how many times I see it, it brings a tear to my eye, and I'm not normally sentimental. I also love the music. I'm pretty sure I watched it the very first time it was broadcast and probably every year since. Now that you can watch it free online, I don't have to worry that I'll miss it.
—Kara Lennox, Loveswept author of Lana's Lawman
My favorite holiday movie is It's a Wonderful Life. I've been watching it since I was far too young to understand it, and every year that I see it, I seem to catch another layer to the story. For me, the essence of the movie's message is that it's often not easy to do the right thing — that it can, in fact, be both difficult and unrewarding. Making the world a better place takes love and patience and sacrifice — and it's totally worth it. Such a beautiful Christmas message!
—Ruthie Knox, best-selling author of About Last Night
My favorite Christmas movie is of course, A Christmas Carol. Love the Victorian vibe!
—Katie Rose, award winning author of A Hint of Mischief
Read more
Guest Post: Mary Balogh and the Christmas Hope
Guest starring today on R@R is New York Times bestselling author Mary Balogh with a post on why, try as we might, we can never escape the power of Christmas. Don't forget to click "more" to enter to win a copy of A CHRISTMAS BRIDE/CHRISTMAS BEAU in our Weekly Giveaway! There's nothing better, after all, than curling up with a romantic Christmas novel this time of year.

It is easy to become weary of Christmas, especially when our senses are overloaded from early November on with lights and trees and piped music and the same old same old specials on television peppered with ads exhorting us to buy, buy, buy. By the time December comes, most of us, caught up in the annual frenzy, discover that there are at least ten times as many demands on our time and resources as there are during any other month of the year.
Read more
New Release: A Christmas Bride/ Christmas Beau by Mary Balogh
2 in 1 Balogh Holiday – in paperback, buy here
About the Books:
In a pair of classic Regency-era Christmas romance novels from New York Times bestselling author Mary Balogh, the holidays herald the greatest gift of all: unexpected, all-consuming love.
A CHRISTMAS BRIDE
The very wealthy Edgar Downes has promised his aging father to finally take a bride—specifically, to wed a titled lady by Christmas. London is full of pretty, proper, and eligible misses, but it's the widow Helena, Lady Stapleton, in a shocking red dress, who captures Edgar's attention. Helena is intrigued by the seductive stranger—but he's simply not in her class. Marriage, of course, would never do. But in a season of miracles, something wondrous is about to happen. Read more
WEEKLY GIVEAWAY: Enter to win a copy of A Christmas Bride/Christmas Beau by Mary Balogh!
This week we're giving away 10 copies of A CHRISTMAS BRIDE/A CHRISTMAS BEAU by Mary Balogh, a pair of classic Regency-era Christmas romance novels perfect for this time of year. Winners will be emailed this Friday, so enter to win below!
As always, you can head over to Romance at Random's Giveaway Tab, for any giveaway details you might need, and we'll remind you every day during this week to enter via Facebook and on Twitter.
Follow us now so you won't miss out! Read more
On Sale This Week: New novels from H.P. Mallory, J.K. Beck, Keri Arthur, and more!
Here's what's on sale this Tuesday from Random House Romance.
When You Wish Upon a Duke by Isabella Bradford

For Fans of Nicole Jordan, Julia Quinn, and Eloisa James
In a sparkling new series filled with irresistible charm and sizzling romance, award-winning author Isabella Bradford introduces us to the eldest of three Wylder sisters—unruly country girls whose passion for life leaves their London suitors breathless.
Mary Balogh asks–what authors are your desert island must-haves?
Mary Balogh recently asked a question of her readers which turned out to be far more difficult to answer than she anticipated: if you had to be stranded on a desert island for a week, which 5 books would you choose?
Read more
Want to sample our next week's releases?
Click "more" to read samples of all our books going on sale this Tuesday, July 31st. We have new releases from J. K. Beck, H. P. Mallory, Keri Arthur, and Molly O'Keefe, as well as a paperback edition of Mary Balogh's Secret Mistress and a stellar debut novel from author Isabella Bradford. Check 'em out, and tell us which you're excited about in the comments!
What to read after THE PROPOSAL? Janet has a great Balogh list.
Thank you Janet Webb for the book list of what to read after THE PROPOSAL – a book long-awaited for by many a Balogh fan, enjoy!
Along with everyone else, I've been waiting forever for Gwen's story. I read it, loved it and immediately wanted to re-read every previous book in the Slightly and Simply catalogue. That's all well and good but there are a LOT of books before The Proposal. Here's my helpful annotated list of which books you might enjoy after you meet and fall in love with Gwendoline and her forthright hero Hugo. Be warned: spoilers lie ahead! Read more
Read these wonderful historical romances—new from Mary Balogh and Monica McCarty

Gwendoline, Lady Muir, has seen her share of tragedy, especially since a freak accident took her husband much too soon. Content in a quiet life with friends and family, the young widow has no desire to marry again. But when Hugo, Lord Trentham, scoops her up in his arms after a fall, she feels a sensation that both shocks and emboldens her.
Hugo never intends to kiss Lady Muir, and frankly, he judges her to be a spoiled, frivolous—if beautiful—aristocrat. He is a gentleman in name only: a soldier whose bravery earned him a title; a merchant's son who inherited his wealth. He is happiest when working the land, but duty and title now demand that he finds a wife. He doesn't wish to court Lady Muir, nor have any role in the society games her kind thrives upon. Yet Hugo has never craved a woman more; Gwen's guileless manner, infectious laugh, and lovely face have ruined him for any other woman. He wants her, but will she have him?
The hard, dour ex-military officer who so gently carried Gwen to safety is a man who needs a lesson in winning a woman's heart. Despite her cautious nature, Gwen cannot ignore the attraction. As their two vastly different worlds come together, both will be challenged in unforeseen ways. But through courtship and seduction, Gwen soon finds that with each kiss, and with every caress, she cannot resist Hugo's devotion, his desire, his love, and the promise of forever.
Order now | Visit MaryBalogh.com | Find Mary on Facebook | Read an excerpt of The Proposal





Magnus MacKay is the ultimate Highlander: tough, proud, able to master any terrain and to best his enemies. Called "the Saint" for his refusal to discuss women, as well as for his cool and steady leadership, Magnus hides a painful truth. It isn't virtue or piety that keeps him silent, but a wound of love and loss that cuts so deep he cannot bear to speak of it. But when the woman who refused him is betrothed to his friend and fellow Guardsman, Magnus is tested by love's battle cry.
A wild and innocent beauty, Helen chose family duty over her desire for Magnus. Now the anger in his eyes mirrors the tormented regret in her heart. But as deadly subterfuge stalks the King and his Guard, Helen vows to right her youthful mistakes with a woman's determined spirit. Still, Magnus harbors secrets and an iron will not to weaken to temptation—or heartache—again. But as danger looms, it's the kiss not of a saint, but of a sinner, that can save them.
Order now | Visit MonicaMccarty.com | Find Monica on Twitter & Facebook!
Book Review of The Proposal by Mary Balogh, Thank you Romance Reviews Today!
In Mary Balogh's engaging and seductive new novel of drama and romance, a woman comfortable in her solitude allows temptation to free her heart, when a daring war hero shows her how truly extraordinary she is.
THE PROPOSAL – Mary Balogh
The Survivors' Club Septet, Book 1
ISBN: 978-0-385-34332-9; eBook ISBN: 978-0-345-53357-9

A special review from Jane Bowers, visit Jane at her blog site: Romance Reviews Today
England after the Napoleonic Wars
The Duke of Stanbrook lost his son in the wars and generously opened Penderris Hall, his estate in Cornwall, as a place for other officers to recuperate. The duke, five officers and the widow of another shared their traumas and became fast friends as a result. So close did they become that they dubbed themselves the Survivor's Club and agreed to gather for a few weeks each year. They all carry scars of some sort, either visible or hidden.
Read more
Bestselling Regency Author Mary Balogh Answers R@R Reader Questions
New York Times bestselling author Mary Balogh has been writing regency romances since 1983 and shows no signs of slowing down. Her new book, The Proposal, goes on sale tomorrow and kicks off a new series, delivering the kind of sexy, intelligent, romantic read that fans have come to crave from this author. Mary has also, to her fans' delight, recently joined Facebook where she now connects with readers on a daily basis. We thought we'd bring Mary even closer to her fans by having her answer some questions straight from our Romance@Random Facebook page. Read more
Guest, Nicole Jordan + Giveaway!!
Princess Charming, by Nicole Jordan
I admit it: I'm a sucker for a horse. My hunter mare Riva is the love of my life, second only to my husband. Sailing over a fence astride this magnificent equine creature brings a rush of joy to my heart—and plot ideas to my mind.
As I was writing Princess Charming, Book 1 in my Legendary Lovers Regency historical series, I knew that my hero, Ashton Wilde, Marquis of Beaufort, was determined to win the heart of his unlikely Cinderella. Maura Collyer wasn't looking for a prince, but she was desperate to reclaim her beloved stallion, which her wicked stepmother had gambled away to an evil viscount. What else was Ash to do but help Maura rescue her magnificent horse?
With Ash's romantic gesture on my mind and February 14 right around the corner from Princess Charming's release day (today!) I thought it would be fun to ask my readers to share memories of their favorite Valentine's Day gift, an actual present or, as in Ash's case, an action that took their breath away. Every day on my Facebook page through February 13, I'm sharing an entry that has touched me—or made me chuckle.
One reader wrote that her husband surprised her on Valentine's Day with a card into which he'd tucked a certificate for an AAA membership. He wrote in the card that he wanted to be sure she was safe on the road when she was without him. Don't you just love that?
Another reader, whose wedding anniversary (like mine) is January 29, and whose birthday is February 3, said Valentine's Day was usually a non-holiday for her and her husband, because by February 14 they'd done their share of celebrating. One year she told her husband that Valentine's Day should be in August, when they didn't have anything else going on. That year her husband gave her a Valentine on August 14 and took her out to dinner. Score big points for this guy!
Then there was the couple who live on a small farm in West Virginia. When this reader went to Ohio to visit their children, she told her husband no buying; they had enough cows and equipment. When she returned home, her husband, who had not bought her a present in all the years they'd been married, announced he had a present waiting for her. He took her across the river to their barn to see it. There stood a little bull, white all over except for his feet, the tip of his tail, and a perfect valentine in the middle of his forehead. This one gets high points for originality, don't you think?
What about you? Do you have a fun Valentine's gift story to share? If so, tell me about it here on Romance at Random today, and I'll enter it into the competition to win a $100 VISA gift card for dinner out with your sweetheart.


But here's an exclusive contest for all of you here Romance at Random. From the Valentine's gifts/remembrances you share here today, I'll draw a name at random (no pun intended!) to win a pair of exquisite earrings selected to add romantic dazzle to any Valentine's Day outfit.
So ready, set, write!
Winners of the prizes will be chosen randomly & announced by the author in this blog – good luck to all!
Stacie D is our winner — congrats, Nicole will be in contact with you to mail you your lovely earrings!! Happy Romance – SueG
Social Media – what you should & should not talk about + Giveaway
Well, it's happened, the internet has taken over the world, or has at least taken over the virtual world, and maybe will take over the entire world in time. Which brings us to the topic of how much is too much — information-wise, what you should & should not talk about . . . are there boundaries?

When talking about the romance community, I can think of quite a few boundaries – - some of which you may or may not agree with me, as I think it really depends on what your boundaries are too, yes?
Couple of things that come to mind — information that you just should not share includes location — you never know who is listening in on your conversation. I'd hate for anyone to hunt us down & something awful happen – ok, that might be just me, watching too much CSI.
Something else that I think is not appropriate for Social Media is your personal life – especially when talking about family friends & so forth — general conversation I think is fine, but photos & too much personal detail, TMI? again, call me 'Nervous Nelly', however, you just put yourself & your family out there for a not so nice a person to take advantage of you, don't you think?
You know how I love to Google, so I thought I'd search this topic, "Things you should or should not do on Social Media," & this is what I found:
#1 – Messages to celebrities/personalities & the like (I didn't totally understand? you?)
#2 – Talk about your late night & physical condition (yeah, dah)
#3 – Bodily functions (well, wouldn't talk about that in person either!)
#4 – Daily Schedule, I suppose this could be boring if you say the same thing day after day . .
#5 – Tragic Situations – not to dwell of course not, however, you want people to be aware if a cruise ship ran aground in Italy, no? Someone you know could have been on there!
#6 – Pregnancy scares – no worries, not a hot topic for me anymore
#7 – A break-up – hmmmmmmmmmm, sometimes you get your best advice from people – encouragement too, yes?
So, that was our Google search list — I know we can come up with better subjects as to what should or should not be breached in Social Media – want to name a few? Remember, every week, 5 commenters are randomly chosen for a random free book – winners announced on Sunday – Good Luck!!
Downton Abbey Mania – has it grabbed you? + Giveaway
People have been all a 'Twitter' about this PBS series, now in it's second season – listen to this recap of season 1:
The Downton Abbey estate stands a splendid example of confidence and mettle, its family enduring for generations and its staff a well-oiled machine of propriety. But change is afoot at Downton — change far surpassing the new electric lights and telephone. A crisis of inheritance threatens to displace the resident Crawley family, in spite of the best efforts of the noble and compassionate Earl, Robert Crawley (Hugh Bonneville, Miss Austen Regrets); his American heiress wife, Cora (Elizabeth McGovern); his comically implacable, opinionated mother, Violet (Maggie Smith, David Copperfield); and his beautiful, eldest daughter, Mary, intent on charting her own course. Reluctantly, the family is forced to welcome its heir apparent, the self-made and proudly modern Matthew Crawley (Dan Stevens), himself none too happy about the new arrangements. As Matthew's bristly relationship with Mary begins to crackle with electricity, hope for the future of Downton's dynasty takes shape. But when petty jealousies and ambitions grow among the family and the staff, scheming and secrets — both delicious and dangerous — threaten to derail the scramble to preserve Downton Abbey. Created and written by Oscar-winner Julian Fellowes (Gosford Park), Downton Abbey offers a spot-on portrait of a vanishing way of life.
What is it that intrigues its' viewers? The time-period? The wealth? Economic Struggles? Family?
I'm going to confess something, I've not been a avid viewer of the series, primarily because I read all the time, however, after reading the above, I thought, wow, this is similar in story to Dynasty – your classic family saga. . . isn't it, or is it more than that? Now's your chance to convince me & millions of others why this is the show to watch this season? and if not this one, what is the one show or series you are hooked on & why?
Just have to know what all of the fuss is about *grins* – every week 5 randomly chosen commenters will win a book , winners announced on Sunday – good luck!!

Wishes For Happy Hanukkah.
Wish your near and dear ones happiness and good health with this bright Hanukkah…
Hanukkah, the "Festival of Lights," starts on the 25th day of the Jewish calendar month of Kislev and lasts for eight days and nights. In 2011, Hanukkah begins at sundown on December 20. With blessings, games, and festive foods, Hanukkah celebrates the triumphs–both religious and military–of ancient Jewish heroes.
Holiday Romance books — it's that time of year!!
How do you find those romance books — you know, the holiday stories that you love to read —- especially this time of year? I am addicted to small town romance, no question, but during the holiday's the need intensifies and I just want to buy them all!!
Take Mistletoe Mine – first – I love the cover! But any time I can spend in Eternity Springs is an auto buy for me — plus, this gets me ready for the next book in the series, Lover's Leap on sale in Dec.

Seriously, I'm a sucker for these types of stories — Debbie Macomber has sold me year and year again — look at her list:
Debbie Macomber's Cedar Cove Cookbook
A Cedar Cove Christmas
Christmas Letters
Mrs. Miracle
The Perfect Christmas
The Trouble with Angels
There's Something About Christmas
Shirley Goodness and Mercy
Christmas Wishes
The Snow Bride
& MORE!!!! I just could not list them all . . .
What about Comfort & Joy by Kristin Hannah -
now available in paperback — another heartwarming story, taking a look at real life with one author's way of how to make it better.
Mary Balogh's A CHRISTMAS PROMISE is another story that I'll never forget: Weddings are supposed to be joyous occasions—especially when a couple seems as well matched as Randolph Pierce, Earl of Falloden, and his bride-to-be, Eleanor Transome. Ellie brings to the marriage a vast dowry, while Falloden, though distant, is handsome, tremendously desirable, and possessed of a title most young ladies can only dream of sharing.

I can go on for days — but what are some of your favorites — share with us so we can enjoy the holidays together — 5 winners are chosen randomly every week & announced on Sunday — Good luck!!
Shiny Happy Heroines & Giveaway!
Shiny Happy Heroines
By Melina Kantor
After I finished graduate school, I struggled to build a life in New York City. I was determined to find a job and create a social life.
Sadly, I wasn't very successful at either. At the time, I was living in a studio that didn't hold much more than my twin bed and stacks of books. I'd ride the subway and look at other women my age dressed to their professional gills in their fitted coats and stylish shoes, on their way to what I imagined were fantastic, glamorous jobs. In my mind, they were all married, or at least on their way to being engaged.
I used to whine about this to my mother. Regularly. She got sick of it, and quickly. One day she snapped and told me, "You've been reading too many of those books with pink covers."
In other words, too much chick lit and contemporary romance.
Now, I think we'd all agree that there's no such thing as too much of any kind of romance novel. Her point was that I was reading about too many twenty-seven year old single girls in New York, living the life I wanted, and having their happily ever afters.
In my mind, reading about heroines who had great shoes, cute apartments, cute pets, good jobs, great social lives, and a love interest gave me something to strive for, along with a much needed dose of hope.
But I must admit that my mother had a point (as, let's face it, she usually does). Yes, there are plenty of twenty-seven year-old women who do have a classic chick lit heroine way of life. But many of us don't. Which is why "shiny happy heroines" can play with our confidence.
I'm not saying that characters can't be happy and successful. But I do think that even in the lightest and happiest of stories, it's important that the heroine have her fair share of struggles and challenges in order to make her more like someone we can relate to.
Otherwise, readers may find it difficult to connect – especially those of us who live in real New York apartments where we keep our blow dryers on the bedroom floor because our bathrooms have no outlets and our socks in a drawer under the television because we don't have an inch of space to spare.
Now, at the age of thirty-three, I have a decent apartment. And a job, and a cute (although extremely naughty) dog. I've made friends and built a life in New York City.
But still, life's not ultra shiny. Not at all. And my friends' lives aren't necessarily glistening either.
By the way, I still devour "books with pink covers." I always will. But I do admit to being more choosey about the type of heroines I read about.
What do you think? Do you enjoy living vicariously through "shiny happy heroines" or do you prefer a heroine with some real challenges?

WINNERS ANNOUNCED – Gratitude Giveaway Hop – 11/17 – 11/27/2011


click on image to see other blog hop participants

Winners Announced – thank you everyone for playing — we've got another planned for December so Please stop on by
***DONNA SHAW***
***APRIL HARVELL***
***DEE FEAGIN***
***CARLA CARLSON***
***KIM CUASAY***
Thank you for stopping by & for being part of our community here on ROMANCE AT RANDOM – part of our way to say Thank You is a random romance book giveaway for 5 randomly chosen US commenters enter your information here:


Good luck – 5 winners will be announced in this post prior 11/30
It needs to happen NOW + Giveaway!
'It needs to happen NOW!'
The First Person and the YA Novel

By Stacey Agdern
Darker Still, by my friend, author Leanna Renee Hieber, is in first person. It's a big change for her, because all of her previous books were in third. And not just any third; it's the gorgeous, atmospheric third person voice that brings her particular historical world to light. But her voice in first works, and well, because 'Darker Still' a young adult novel.
What is it about young adult novels that warrants such a big change? And as a general rule, young adult books need to have a sense of immediacy to them. They need to make the reader feel as involved in the story as they possibly can.
Sophie Jordan writes both paranormal romances(under the name Sharie Kohler) and historical romances in the third person. Yet her young adult paranormal, 'Firelight' is in first person. I adore her books; the hero and heroine of 'Wicked in Your Arms', her last historical, took me through an amazing journey. But the switch to first person gave 'Firelight' that sense of direct involvement in the story that a YA needs. Readers end up hating the cliffhanger ending more because they not only identify with Jacinda, but they make her pain their own.
Lynn Viehl's Darkyn paranormal romance series is also in a very atmospheric third person, with some gorgeous language. Examples of this abound in my favorite book of that series, 'Night Lost'. In the same way as both Jordan and Hieber, Viehl wrote her young adult book 'After Midnight' in first person. That voice again provides that immediacy, so that the reader caught up in Caitlyn Youngblood's story and feels the sense of surprise when she discovers her family secrets and what that means for her developing…friendship with the mysterious Jesse.
On the other hand, there are authors like Richelle Mead and Kelley Armstrong. Both of these authors write their YA and adult urban fantasy series' in first person. But yet there's a different feel to both sets of both authors books. There's still a sense of immediacy, but the change here is in the vocabulary and writing style. What do I mean?
One of the things I've always loved about Emily Giffin's titles (Something Borrowed, Something Blue) is her ability to completely alter her first person writing style to fit her characters. It's in the vocabulary, the cadence of the story.
That kind of complete alteration is one of the things I've always loved about Kelley Armstrong's writing, so it seemed no surprise to me that the narrators in the four published books of her Darkest Powers YA series, have unique first person voices and the story involves the reader in a way that her adult books don't have to. Richelle Mead does the same thing with her amazing Georgiana Kincaid series and her Vampire Academy series. A distinct narrative voice for both series, there is a degree of immediacy in the Vampire Academy series from Rose's pov that you never need from Georgina.
So what do you think? Does YA read better in first person? Are there some YA's you've read in third that you've liked? Do you like it when an author changes their voice for a YA? Let me know , and I'll see you next month ! 5 winners are chosen weekly on Romance At Random – comment below to win – winners announced on Sunday – good luck!
Bookmatchmaker & Giveaway!
The Matchmaker
Matchmaker, Matchmaker,
Make me a match,
Find me a find,
catch me a catch
Matchmaker, Matchmaker
Look through your book,
And make me a perfect match
I've been a bookseller, a marketing guru, a publicist, an editor, a writer and more importantly always a reader. No matter what kind of hat I've worn in the publishing industry there has been a constant common thread. Putting the right book into the right hands – I found it a challenge to get the match just right. My reward always came in the form of the reader returning and saying – What's next?? What else should I read? Or while I was working marketing on a larger scale, finding the right medium in which to reach the reader.
Recently I read an article in which Katie Freeman, a senior publicist for Pantheon and Schocken Books, said "the book must be the right fit to create a love affair . . . there's little I adore more than playing book matchmaker." I couldn't agree more! A title I'll gladly don!
A matchmaker to create love affairs, love of books and love of authors – and get those matches just right! When I was a bookseller, my goal was, yes to sell more books. However, what would be the point of suggesting a title or an author that didn't fit the reader? The reader would never trust me to recommend anything else for them.
And while "If you like . . . try" works for some, I did those calculations mentally and then would present the reader with a different explanation. The music industry came up with a word for what I was doing – mashup. I would take other authors, TV or movies to help give the reader a better picture of what or who the book/author would be like. This also worked really well for those non-readers who were trying to find the perfect gift for their special reader – only didn't know what they read!!
Ah, she liked 27 Dresses? Try Susan Donovan or Susan Mallery.
Here are some of my favorite mashups:
Catherine Mann is a mix of Suzanne Brockmann and Cindy Gerard with just a touch of Debbie Macomber.
Kate Pearce – Think old school Robin Schone or Lora Leigh if she wrote historical.
Kylie Brant – Kathy Reichs (Bones) or Patricia Cornwell, with the romance of Linda Howard and Julie Garwood.
Shannon K Butcher – Take equal parts Christine Feehan, JR Ward and Sherrilyn Kenyon and roll them into one.
Nalini Singh – Stephenie Meyer -think warm werewolves and cool vampires only in this case replace vampires with Psy!
Jessica Andersen – 2012 movie anyone? While the movie isn't based on Andersen's books – the books have a fun 2012 twist! And in my opinion, books are always better than movies . . .
And just for fun my favorite mystery author Donald Harstad – Dragnet meets Fargo
So what about you? How do you see Maya Banks or Meljean Brook? How would you mashup your favorite author? Or do you see things differently in the mashups I created? Feel free to suggest your own mashup! Can't find another author or title like your favorite? Put me to the test!
BookMatchmaker
Anne Woodall, Romance@Random Reviewer, Because Of You, ON SALE NOW!
BECAUSE OF YOU by Jessica Scott
LOVESWEPT Debut
By Anne Woodall, Romance At Random Reviewer
I know a little bit about learning to live again. I know about being so weak and helpless you want to die. I know what it's like to look in the mirror and hear that little voice that whispers you'll never be whole again. (Jen St. James, BECAUSE OF YOU)
The best part of discovering a new author whose talents grip your attention immediately is sharing the good news with other readers. In all my years of reading military romances, there has been only one other book that moved me as much as this one did. BECAUSE OF YOU is a beautifully written and poignant love story between two individuals, broken both in body and spirit. It also honorably portrays the lives of the everyday heroes and heroines who serve in the military and gives them the credit they so deserve.
When Sergeant First Class Shane Garrison regains consciousness after being critically wounded in an attack on his team in Iraq, he finds himself starring into the eyes of Jen St. James. On the night before his deployment four months ago, they shared one heated kiss and then parted ways.
Jen St. James is a nurse and a survivor. After fighting her own personal battles, she fears never again being accepted and loved for herself because of the scars she carries. Seeing Shane again reminds Jen of the feelings that his unforgettable kiss triggered months ago, but also reinforces the pain of knowing that he might reject the real her.
Shane, who has an almost desperate need for fixing the problems of others, particularly those of his soldiers, suddenly finds his independence taken away by his injuries and he feels completely useless. Asking for help is and always has been a totally foreign concept to him. His divorce left him with no home or money and now because of his injuries he's unable to fend for himself. Jen understands some of what Shane is going through and steps forward offering him not only a place to live while he recovers but a much-needed lesson in self-worth. Shane really doesn't know how to handle his feelings for Jen. She's touched his heart with kindness the likes of which he's never known before, and much to his surprise he realizes his future is bleak without her in it. They are flawed characters who have each suffered betrayal, loss and pain, but find in each other the kind of love that looks beyond the physical imperfections and deep into the soul. There is an exceptionally touching scene between Jen and Shane where he proves beyond a doubt that his feelings for her reach way beyond the physical. Even the most critical and demanding romance fans will find the chemistry between them powerful and satisfying.
Jessica Scott has paved the way nicely for upcoming books in the "Coming Home Series," by introducing a remarkable cast of supporting characters who skyrocket the first book from being excellent to exceptional. Among them, you'll meet Captain Trent Davila and his wife, Laura, who are facing changes in their once solid and loving relationship. When Trent suddenly goes silent and Laura hears rumors accusing her husband of improper behavior with a female soldier, along with other worrisome concerns related to his job, she begins to fear her marriage is in real trouble and that the father of her children isn't being honest with her. In addition to Jen and Laura, there are a number of other strong female characters who exhibit an appealing combination of toughness and vulnerability. Sharing girls' night out with the female cast offered up some delicious girl-talk, as well as giving us their take on the more serious matters of the heart.
In the category of supporting characters, first prize goes to the young man wrapped in a bright yellow tracksuit resembling Sesame Street's Big Bird. Sergeant Vic Carponti bugs his platoon sergeant more often than not, but Shane admires Carponti's special gift for sharing his wicked sense of humor and making the best of otherwise grim situations for everyone's benefit. Severely wounded in the same attack as Shane, Vic faces his future a changed man. Yet he proclaims he'll be fine and that he's lucky that he made it home without "TC" being blown away; otherwise, "he probably would have to kill himself." I think you'll be amused and entertained by Carponti's personal account as to why he places so much importance on this "TC" character. Sgt. Carponti provides many laugh-out-loud moments throughout the book but this one certainly made me hoot and holler the loudest.
Opening a window for us to look through into the realistic world of military life, the author details the daily concerns and problems facing soldiers and their families along with the toll it takes on them. Their stories are told with compassion and great skill. Whether she's writing dialogue between the characters or using military terminology, the authenticity is front and center. The quick-witted banter between the soldiers seems very natural. I would bet that the bonafide soldier who authored this book has mixed in some actual conversations she's participated in or overheard in her own experiences at one time or another in her military career.
From the beginning I was completely enthralled in this story. The hero will capture your heart and you can't help but love and admire the heroine. At times, the story is heart wrenching and confrontational. All of the characters become real. You don't just like them – you feel their hurt and share their pain. But most importantly, you'll cheer for each and every one of them to achieve their happily ever after. Keeping your Kleenex nearby is probably a good idea.
The hallmark of a great book not only excites, thrills, and keeps you thinking about it for a long time to come, but it leaves the reader begging for more – and this one certainly fits that description. BECAUSE OF YOU, by debuting author Jessica Scott, is an impressive start to a new series and I am pleased to recommend it without hesitation.
The Famous Heroine/The Plumed Bonned by Mary Balogh 2-in-1 Package
Beloved New York Times bestselling author Mary Balogh spins two classic stories of Regency England—splendid novels of mistaken identity and unmistakable passion, where marriage is only the beginning of true love.


THE FAMOUS HEROINE
Cora Downes has beauty, spirit, and money, but no breeding. Yet when she gains renown for a daring rescue, she finds herself thrust into high society. Innocent and adrift in a world of beautiful banquets, bejeweled gowns, and snobbish standards, Cora is quickly compromised into a marriage—to a frivolous lord whose interests seem to lie elsewhere. But could piercingly blue-eyed and well-mannered Francis Kneller turn out to be the most unexpected love of her life?

THE PLUMED BONNET
Alistair Munro, the Duke of Bridgwater, is looking for love outside the bounds of polite society. And that's what he expects to receive when he rescues a seemingly disreputable girl in a colorful bonnet off the side of the road. Yet Stephanie Gray, a former governess, has recently come into money and is eager for a proper match with a well-born man. Sure that he's sullied her name, Alistair offers marriage to make amends. And in this unlikely union, Stephanie and Alistair make a welcome discovery—that sometimes it's possible to marry first, then fall in love.


On sale now
The Bastard + Giveaway!!
I announced on Facebook the other day that I had a new book coming out November 1st on Kindle (and POD), a never before published full-length historical romance called THE BASTARD–and was immediately reprimanded by a woman for using such a terrible word. I explained that the story is about a man born to a wayward marquise (illegitimately) who gave him to a farmer to raise. Although he's had to climb up the hard way, without benefit of money or connections, he's determined to prove he's as good as anyone else, to rise to captain his own frigate one day. But when he finds a lovely French stowaway aboard The Tempest (the heroine, of course), he must decide whether to return her to the man she'S fleeing or risk everything, even his life, to keep her safe.
The woman calmed down when she realized the meaning behind the title, but it never occurred to me that people would mistake it in the first place. Maybe that's because I read John Jakes' THE BASTARD when I was fourteen and loved it so much (he's probably better known for NORTH AND SOUTH, which became a TV mini-series). One positive association can cancel out a lot of bad, I suppose. Or maybe I was leaning too heavily on the cover to convey its true meaning (I thought the historical feel would make it obvious).
Now I'm thinking that this is why no one else has copied John Jakes' fabulous title. LOL They didn't want to come under the gun from those who might misinterpret it and be offended.
Interestingly enough, I realized when I had to defend the title that this story has something in common with OF NOBLE BIRTH, my first historical romance. And that is the theme. New York Times Bestselling Author Susan Elizabeth Phillips often talks about an author's core story. Maybe this is mine—that worth has nothing to do with birth or station in life and everything to do with heart and character. When I started writing (OF NOBLE BIRTH was my very first book, which originally sold to HarperCollins and was released in November of 1999), I had only that title to go on. I didn't know the plot or the characters, but I was certain of the title and the theme. That wasn't the case with THE BASTARD. That book has gone through several variations of working titles from HONOR BOUND to THE MEASURE OF A MAN.
How important do you think a title is when selecting a book? Does it play a huge role in your purchases? Or do you care more about cover art or back cover copy? Or the first line? (This book starts: The Baron St. Ives was an ugly little man.) Or is it who the author is that matters? Which title do you like best (HONOR BOUND, THE MEASURE OF A MAN or THE BASTARD)? And would you avoid a book called THE BASTARD, even if it was named that way because it was about a bastard son?
Give away three copies of THE BASTARD –winners will be announced at end of day included in this post – good luck!
Weekly Winners at Romance At Random – Your place for Romance
Weekly Winnners!!!
Winners on Romance At Random
Hi everyone! Thanks again for blogging with us this week — winners are below & if you are one, please send your snail mail to romanceatrandom@randomhouse.com so we can get you your book! Authors that may have offered a giveaway during the week will post their winners on those posts in the comment section — so take a look to see if you're included!
Now . . . R@R's Weekly Winners . . .
Congrats to all:
1- Laurie – I probably read about 4-5 hours a day its usually in the evening when i sit down to watch tv. On the weekends it is probably more especially if we do not have anything going on. I always have my nook with me!
2-Gloria – Thanks for the giveaway! geschumann at live dot com
3- PattiP – I have at least 90 books in my pile to read and I have to agree with my husband. I should not buy more books until these are read….but it is sooooo hard. I think I am going to officially start a bookaholics anonymous. I think the last 20 books I bought I've purchased and snuck in the house when he wasn't home. I really think I have a problem.
4-JanieraE – Great giveaway, would love to win those books
5-KristyW – Thanks for the great giveaway!
6-Valette M – Haven't read this yet, but I hope I win!
7- JillK – Haven't read these yet…but would love to! Thanks for the giveaway!
Thanks so much for joining us at Romance At Random — 5 more winners will be chosen next week so stop on by!! Happy Romance, SueG
"Engaged in Sin" . . .+Giveaway!
"Engaged in Sin" (on sale 11/1/11) is my second Dell historical romance, and features one of my most 'tortured heroes', Devon Audley, the Duke of March. Wounded in battle at Waterloo, Devon was left blinded and is tormented by memories of war. "Engaged in Sin" includes two of my favorite themes: redemption and healing.
I love stories where the heroine heals the hero; where the hero is brave and noble, but is being crushed by the weight of guilt, loss, or painful memories. Devon Audley went to war even though, as a duke's son and heir to the title, he should not go. He went to escape the grief of losing his fiancee, only to throw himself into a horrifying nightmare of violence and loss. When he returns to England without his sight and suffering 'battle-madness' as he terms it, he refuses to go to his family, as he doesn't want to burden them. Instead he behaves like a recluse and hides in his hunting box (a country house used by gentlemen during the hunting season). Devon refuses to accept help—until the heroine, Anne Beddington, thrusts herself into his life.
Anne is in danger. She is on the run, accused of a crime she did not commit. When she learns Devon's friend intends to hire a courtesan to give Devon a little "sexual healing", Anne pretends to be the ladybird, trying to keep her past a secret.
Anne's touch brings Devon more than pleasure. Gradually, she helps to heal his heart and soul. She learns one of the reasons for his nightmares—he was forced to make a horrible choice in a battle—and she becomes determined to help him. Here is a small excerpt from one of my favorite scenes. In it, Anne has decided that the best way to begin helping Devon is to clean him up, by shaving his stubble and trimming his hair…
"But she had to do this—sex hadn't worked, so she must do something else to make her appear so valuable and indispensable he would not dream of sending her away. "I certainly wouldn't hurt you deliberately," she said. "And I've"—the lie slipped out with dreadful ease—"done this many times before. I think this would be very erotic."
"Indeed." He grinned for a moment, but then his mouth straightened into a serious line, his eyes haunted. "I am worried about how I will react to the pressure of the razor on my neck." (Excerpt from Engaged in Sin)
Some of my favorite "healing" historical romances include Lisa Kleypas's "Love in the Afternoon", where the hero must cope with post-traumatic stress from the Crimean War. I also love Jo Beverley's "Something Wicked", where the hero was forced to kill his violent father, and the heroine is the sister of his most hated enemy. In disguise, she coaxes him to reveal this dark secret.
Do you enjoy romances with a healing theme? What are your favorites?
remember 5 commenters are chosen weekly to win a free book – winners announced on Sunday – Good Luck!!
Books you re-read + Giveaway!
Books you re-read . . . .
Why do you re-read a book?
Many of us re-read books because we forgot something about them and wanted to refresh our memories, or we were looking for something new to buy & nothing had really triggered our interest, or we just wanted to re-read the story because it was such an enjoyable book, right?

Historical romances seem to be some of my favorite re-reads – Stephanie Laurens, Cynsters, Devil, Rafe, all of those heroes keep me coming back to that series. Julia Quinn's, Bridgertons, is another one that I love to go back to time & time again and immerse myself.


Something in those books resonates with us to make them books that we'll read over & over again — either that the H/H are so endearing, the plot is fast & fun paced, or the authors voice & writing style are truly engaging & you love every moment you spend re-reading those books. Those are the books, that when you're done reading them your whole being is uplifted from the pure enjoyment of that story.


What about you? Do you have favorites you enjoy re-reading? Do you re-read? Why or why not?
Remember, 5 randomly chosen commenters will win a FREE book every week – winners announced on Sunday – good luck!
& More Western Romance + Giveaway!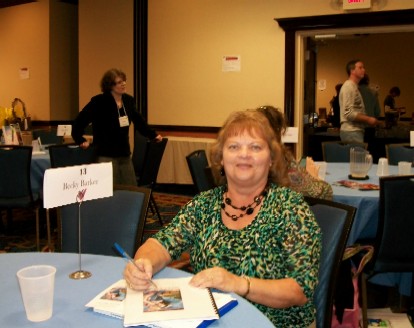 Hello from award-winning author Becky Barker

Hello!
I'm a contemporary western romance writer. That's not to say I don't enjoy the history of the old west or historical fiction, but my heart and mind are firmly ensconced in the here and now. I try to back up what I've learned over the years with research to give my books as much authenticity as possible.
My fascination with everything western started at an early age and revolved around my love of horses. I live in rural Ohio, so not exactly the wild west, but horses are pretty common here. My uncle was a Farrier; someone who fashions steel shoes for horses' hooves. He and my cousin also roped calves in the rodeo circuit which added fodder to my active imagination.
As a very young (grade school) tomboy, dreamer, budding author, I spent a lot of time sitting in my favorite tree and creating my own imaginary world. That world always included a beautiful stallion. A few years later, I discovered romance novels. The combination of loves eventually lead me to writing western romances. Since those early days, I've learned a lot more about ranching and life in the American west. Though I've never lived on a working ranch, I've managed to combine what I know with what I can research. Thankfully, my efforts have always been well-received by fans of contemporary western romance.
My latest release is titled BRIDLETON, it's set on a Dallas-style ranch and revolves around the Bartell family. The heroine, Andrea Bartell, is an international fashion model who's called home to Texas due to a financial emergency. The hero, Noah Courtland, is the ranch manager who's desperately trying to save the ranch from bankruptcy. The story is about a lovers' reunion, their devotion to family and a desire to protect the home they love.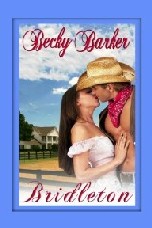 And, lets face it, the most memorable romances revolve around memorable characters. The cowboy remains an American icon. He's big, strong and protective. He might be stubborn and uncommunicative at times, but he's always loyal and dependable. When it comes to one special woman, he's passionate, demanding and possessive. His love is unconditional, and he expects the same from the woman he adores. Give him an honest, intelligent heroine who reciprocates those feelings and you have a perfect romance, IMO.
Don't you agree? Remember 5 commenters are chosen each week to win a free book – winners announced on Sundays – good luck!
Other western romances I've written include: CAPTURED BY A COWBOY, RENEGADE TEXAN, BACK IN HIS ARMS, SASSY LADY, A MATTER OF TRUST, HANCHART LAND, CHAMELEONS. For readers who enjoy some suspense with their westerns, I've also written ON WINGS OF LOVE and CADE'S CHALLENGE, books that feature the Langden brothers, Trey and Cade. For more details about my work or to enter my monthly readers' contest, please visit my website at: BeckyBarker.com I also love visitors on my Facebook page:
http://tinyurl.com/RomanceAuthorBeckyBarker
Hugs, Becky
Bridleton- Available at:
http:/tinyurl.com/Bridleton
http://www.BeckyBarker.com