Thanks to SBTB, we now must discuss this article . . .+GIVEAWAY
Ok, this is wrong on so many counts . . . but, I'm not going to tell you — let's talk about it together. I think the REAL important thing is that the author of this article was using research that was 30 years old! Rehashing information that was as useless then as it is now . . . I'm just saying. Thoughts?
Comment below — 5 randomly chosen commenters will win a FREE book every week — winners announced on Sunday – good luck!

Romance Novels, Filled With Passionate Love and Torrid Sex, Mislead WomenBy Bonnie Rochman Tuesday, August 2, 2011

When is rape considered legitimate? When it's a literary gambit in the pages of romantic fiction, a best-selling genre that often misleads women by portraying idealized love and sometimes dangerous sex, according to a recent article in the Journal of Family Planning and Reproductive Health Care.
"I would argue that a huge number of the issues we see in our clinics and therapy rooms are influenced by romantic fiction," writes Susan Quilliam, a popular British "agony aunt," the U.K. version of a Dear Abby columnist and a regular contributor to the journal.
It's surprising that romantic fiction still resonates so deeply in cultures where women's rights are championed, notes Quilliam, but in some developed nations, romantic novels comprise nearly half of all fiction sold. Romantic fiction accounts for more than $1 billion annually in U.S. sales; Quilliam says Harlequin — the brand name synonymous with romance novels — reportedly sells more than four books each second.
In the course of writing her opinion piece, Quilliam, a sexual-health educator, analyzed previous research on romantic novels and scrutinized a few herself. "I realized they are not helpful," she says. "Often the woman is seen as the weaker subject who does all the giving and bows to what the man says." Sometimes a character is almost raped and thinks it's wonderful that a man will " 'take' her," Quilliam adds.
(MORE: The Science of Smooching: Why Men and Women Kiss Differently)
These books may be far from a throwaway beach read. Quilliam makes the case that literary descriptions of nonconsensual sex and hapless women who are sexually unsatisfied until a man "awakens" them are demeaning.
From a practical perspective, romantic fiction has an unhealthy tendency to gloss over contraception. Burly men on horseback rarely use condoms in this sort of literature, and that sends an unsafe message. Romance readers who took part in a recent survey responded negatively to condom use, Quilliam says; it's hardly a coincidence that just 1 in 10 romantic-fiction titles in the survey even mentioned condom use.
But promoting unhealthy sex isn't the only knock against the genre. Anyone who's ever flipped through the pages of a romantic-fiction novel, its cover adorned with a man's thickly muscled torso holding up a hapless-looking flaxen-haired beauty, knows that the genre isn't always dedicated to presenting life as we know it.
Multiple orgasms and effortless pregnancies are not necessarily the stuff of reality, and portraying them as such does women a disservice. "I'm not arguing that all romantic fiction is misguided, wrong or evil — to do so would be to negate my teenage self as well as the many millions of readers who innocently enjoy romances," Quilliam writes.
(MORE: Survey Shows Men Need to Cuddle, Women Value Sex)
And to be fair, her research turned up at least one positive aspect of romance novels: many women say reading the books encourages them to be more sexually adventurous with their partner.
That said, writes Quilliam, who fields more than 25,000 letters a year requesting relationship advice, "sometimes the kindest and wisest thing we can do for our clients is to encourage them to put down the books — and pick up reality."

If you want more torture: Read more: http://healthland.time.com/2011/08/02/passionate-sex-torrid-romance/#ixzz1TuSVMN42
Are romance novels to blame for problems like weight gain and unhappy marriages? + Giveaway!
Are romance novels to blame for problems like weight gain and unhappy marriages?

I don't think so. However, it's been making a lot of buzz lately. Apparently, at least one psychologist thinks romance novels give women unrealistic expectations thus leading to adultery and depression. (Because we all think 6'5" hunks grow on trees.)
After I read about this, and stopped laughing, I remembered all the readers that have said the exact opposite. One woman even said I saved her marriage because my stories "inspired her," if you know what I mean. I had another reader who got inspired by some of my butt-kicking heroines to take up martial arts. I think that's wonderful!
I love a good "escape" and I believe others do too. Where else can you find a guaranteed happy ending? Or a guaranteed sexy leading man? Reading brightens my mood. It always has. There's nothing wrong with getting your hopes up or being inspired. I also don't believe anyone who reads my books (or anyone else's) expects to find a werewolf next door, like in Sex Symbol. Or a vampire down the street.
To me, romance novels are a fun way to keep faith in things like love at first sight and chivalry. Not to mention most of my characters also like to cook, so you'll pick up some good recipes along the way.
My first novel was published in 2007 and I have yet to receive an email saying, "I'm sure my neighbor is a werewolf, but no matter how many times I stick him with silver, he won't shift form."
Or, "Where can I buy silver handcuffs?"
My point is, a little bit of fantasy is a good thing. Imagination is healthy. How sad would it be to never dream of anything? Personally, I pick up fiction to escape reality for a little while. Not that my life is bad, I just enjoy reading something different than my normal experiences.
The report I mentioned was like listening to comedy to me. Maybe that's because I was reminded of all the women who shared their stories with me. Many of them took up gardening after reading about someone who liked to grow herbs or visited a location after reading a story that took place there. Now there are some happy avid gardeners and others who've found a nice new vacation spot.
I've never heard anyone who actually reads romance say the genre has negatively affected them. In fact, those who regularly read romance report happier relationships and a better perspective on life. That is, when you ask them. And that brings me to the question I'd really like to ask.

How has reading romance made a positive impact in your life?
By the way, if anyone reads my books and gets inspired to hunt werewolves, please let me know if you find one.
Everyone who leaves a comment will be entered to win a "Grab life by the fangs" t-shirt. The winner will be announced on my website's News page in 2 weeks. www.traceyhkitts.com
+ Romance At Randomly chooses 5 weekly winners – announced on Sunday's – good luck!
How do you choose a book, by Lisa + Giveaway!
How do you choose the next book you want to read?
Is it all about the cover? Does the blurb mean anything to you? How about an excerpt? Is genre the most important aspect? Is it a combination of things or just the authors name to sell you? Where do you look for books? Online only or bookstores like Barnes and Noble or perhaps mass merchandiser like Wal-mart?
For me it can be any or all those things including the authors name all by itself. If your name is Nora Roberts, Susan Mallery, Linda Lael Miller or Roxanne St. Claire you are a MUST buy for me. To be honest my must buy list is really quite a bit longer than that. Now that ereaders are becoming more and more popular I received one for my birthday in January. It's made it much easier to buy books. There are lots of free ebooks and giveaways all over the internet so that you can try new authors out. If you like it then it may lead to buying more books by these authors. In my case it often leads to buying more than one book actually.
Ever hear of the term "back list"? If I find something I like I tend to go to the authors website to see what else they have out there. When I find out the book I've either just read or heard about from somewhere else is part of a series, oh man I have to get the series don't I? This happens to me a lot. Word of mouth is how I find a lot of books and then I check out the details, cover, blurb, excerpt if there is one available. If those 3 catch my attention then more than likely I'm buying if some books.
I will admit that although the cover is the first thing that catches my eye it's not the most important thing. What's the most important factor for you when picking your next read? Is it the cover, blurb, excerpt. Or is it the authors name or a combo of these things? Something else entirely? Do you buy paperback, ebook or a combination of these things when book shopping? What is the most important thing for you when picking a book? Lastly would you take a chance a read a debut author? I've had several opportunities to read debut authors this year and have found some that are pretty much on my must buy list already. And how about self published or small house authors? Do they reel you in as well?
Check out these two covers below. This is the same book different covers. Which one would you be attracted to if they sat side by side on the shelf?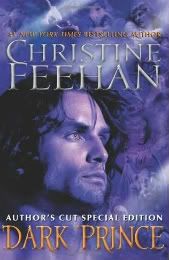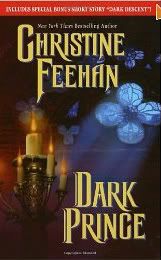 You can find me on my blog at http://modokkerbookpicks.blogspot.com/?zx=98729ba3a562dd0f . Twitter http://twitter.com/#!/ModokkerThanks for stopping by Romance@Random to Thanks to SueGrimshaw for asking me to blog for all of you.
Lisa
Remember, 5 lucky commenters are chosen each week to win a free book – good luck!
Winners – are you one? Happy Romance!
Thanks for joining us at Romance At Random — remember, if you are a winner email romanceatrandom@randomhouse.com so we can send you your FREE book!
Congrats!
#1 - CariW
#2 – Rosie
#3 – Jodi
#4 – Tonya
#5 – Diane
Thank you all — join us this week for more fun & let us know if you'd like to post on our site — it is a site for everyone so let us know at romanceatrandom@randomhouse.com.
SueG
Romance Today VS 20 Years Ago by Kim + GIVEAWAY
In the last 20 years, there have been significant changes in romance novels. With the increase in sub-genres and the advent of ebooks, there is now an array of choices that didn't exist even a few years ago. Despite this, I'm finding that with growing female empowerment and a seismic shift in gender roles, I am becoming more discriminating in my book purchases. I now search for stories with a more enlightened hero than those portrayed in the early days of the romance boom.
Twenty years ago, novels used to feature the stereotypical heroine: weak, inept and in need of rescuing. The alpha hero was often arrogant and abusive, but could be changed by the right woman. There used to be a sameness of plot that didn't allow for a more layered hero and heroine.
With women gaining parity in the workplace and at home, romances now portray strong, intelligent and independent heroines that are capable of managing their own lives. The hero may still be flawed, but he is no longer abusive and demeaning. I applaud this change. I think writers are more judicious in portraying the sexual sparks as mutual, which is so unlike the scenes of forced seduction in earlier books.
I also like how authors are now delivering romance novels with more depth and originality. Sherry Thomas is one such author. What makes her historical romances so exceptional is her unique voice — that intangible element that makes a story distinctive and touches the reader's heart. She highlights the internal conflict of her characters that earlier romances tended to ignore.
In her recent novel, His At Night, Ms. Thomas writes about a jaded spy who is emotionally spent. Her words are mesmerizing as she manages to evoke the full panoply of emotions. I can feel the hero's utter despair and his tenuous hold on hope as his phantom lover brings him a measure of relief:
Fantasies were like prisoners, less likely to stage a revolt if allowed judicious amounts of supervised exercise. So he thought of her often: when he could not sleep, when he was too tired to think of anything else, when he dreaded going home after weeks upon weeks wishing for quiet and solitude. All she had to do was lay a hand on his arm, her touch warm with understanding and care, and he would be all right, his cynicism soothed, his loneliness subdued, his nightmares forgotten.


Finally, I also like how some of today's romance authors explore the male-female dynamic through the prism of humor. Julia Quinn, Susan Elizabeth Phillips and Julie James each use wit in different ways and to great effect.
I find that Julie James's heroines in particular are what I expect in a contemporary romance: strong and intelligent women with challenging careers. While the heroine often employs sarcasm or humor to mask her vulnerability, it also highlights the continual struggle between a relationship and career. Humor and repartee serve to put a modern twist on the dating ritual.
What about you? Are there any changes that you like in today's romances compared to 20 years ago? Are there any books or authors that showcase the differences?
Remember – 5 commenters are randomly chosen every week to win a FREE book so comment away! Winners are announced on Sundays – good luck!
Winners announced here – check it out & mail your snail mail . . .
Hi everyone — thanks for spending another week with us at Romance At Random! 5 randomly chosen commenter's thru out the week are announced on Sunday's to win a FREE book & here they are . . .
Don't forget to send me your snail mail at email romanceatrandom@randomhouse.com with your snail mail & you're receive either a print or e-book! so we can get you your prize!

DebRudd

KarenH
Happy Romance!!
SueG
Notes From an RWA Nationals Virgin by Kiersten Hallie Krum + Giveaway!
Notes From an RWA Nationals Virgin
by Kiersten Hallie Krum

This June, I attended my first RWA National Conference in New York City. Yea, I was a Nationals Virgin.
Hoo boy.
My first day of high school, I remember walking up the ramped hallway, scared to death, only to notice a frenemy at my side. "Look straight ahead," she advised in a rare moment of shared trepidation, "and keep breathing."
She was on my mind as I forayed into the Literacy Signing, the kick off to a marvelous, stimulating, and exhausting week, mostly because breathing was a challenge as the enormous ballroom was packed to the gills with authors and their exuberant fans (myself included). Which brings me to my first first-timer's tip: Bring a fan. Mine was a hand-held personal electric fan, but even the air from a fold-out paper flapper will feel like an ocean breeze.
RWA Nationals is a marathon, not a sprint. As with any race, footwear is key. However, I would not suggest 3 months planning for 11 pairs of shoes, (who did that? me? surely not), as you'll likely wear only the same three pairs all week. Tip two: bring the shoes that give you the most comfort and one pair of rockin' heels for more formal needs.
As an unpublished author, I was on a workshop track this year, keen to hone my craft and get the dish on publishing news. By Friday, I was workshopped out. Tip three: adapt, adapt, adapt. Be prepared to adjust your planned schedule for a mix of events and allow time for simply being accessible in common areas so that people can find you to have a chat.
Social networking creates the rare opportunity for people to know one another sometimes fairly well before ever meeting face to face. At RWA Nationals, those online relationships are given a rare opportunity to merge with real life. Tip four: Don't be afraid to call out a hello to people you recognize from online. Everyone is there to meet and greet and RWA members and attendees are, as a rule, lovely. There are few more edifying things than to meet someone in person and realize they are as delighted to meet you as you are to meet them. Disclaimer: do not tackle them. No need to be rude.

I was fortunate to be unexpectedly invited to attend the St Martin Press cocktail party in the Flat Iron Building. Getting there was a bit of an adventure and I wound up in a limo with nine other women heading to the same party including two bestselling authors, one Golden Heart (the RWA award for the best unpublished manuscript in its category) nominee and two agents, one who announced at the end of the ride that I was very funny. I basked in that compliment for days.
Tip five: Be ready to turn on a dime for anything. You can't plan for this stuff but you can make the most of random opportunities that present themselves and when you're standing in the taxi line and the bellhop says, "I have a limo for 10" and someone answers "we have 9!" be ready to say "I'll be your 10!". Wonderful things can – and did! – happen.
What advice would you give to an RWA Nationals Virgin?Remember, every week 5 randomly chosen commenters will win a FREE book – good luck!!
http://www.kierstenkrum.com Smart, Sharp & Sexy Romantic Suspense
Visiting Old Friends by Sara Reyes + Giveaway!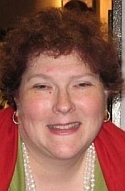 Next week the last Harry Potter film, Harry Potter and the Deathly Hallows, Part 2, at least for the first round, will be released in theatres world wide. As one of the fans, I plan an entire week of Potter Mania. First I'm re-reading all seven books, and going back over the life of Harry Potter: from my first glimpse to adulthood in the epilogue. I think this round of reading is different as I "know" some of the results of the choices Harry makes. Not sure if knowing detracts or adds to my enjoyment. but I really feel the need to indulge one last time. After all this is my LAST CHANCE to celebrate with thousands of other Potter fans, to be one with fellow fans, to celebrate the life of a literary invention. Yes, I was one of those who went to the midnight releases for each book and though I've missed all the previous midnight screenings, this time, we're going out in style. Bringing me to second goal for next week: Harry Potter Movie Marathon.
Fortunately, we have at least two choices for the marathon: all eight films (including the midnight showing of Harry Potter and the Deathly Hallows, Part 2 in 2 days OR eight films in four days. I picked the four days which means from Monday, July 11th to Thursday, July 14th, I'll be spending my nights watching two of the films on the big screen one more time. It will probably be the last time I'll have this much fun and I want to make it last as long as possible. Also, with the four day marathon I get a special lanyard and badge plus the commemorative program. In other words, more stuff to collect.
Which brings to mind, the re-read issue. I am a re-reader, especially of books for one reason or another mean something special to me. As my friends know, I have several copies of LORD OF SCOUNDRELS by Loretta Chase just in case I wear them out, two sets of the Miles Vorkosigan saga by Lois McMaster Bujold, and umpteen copies of DEVIL'S CUB by Georgette Heyer. You never know when you'll need to go back and visit with an old friend and these books are my old pals. Being a re-reader means the release of older books, long out of print, in e-book format, is every exciting. Instead of searching through bookcases and boxes, I can easily download a copy and start reading. No wait no muss. And, uh, no distraction by other books. Of course, that is a detriment too, because I love the excitement of finding old forgotten books. The memories of a good read buried in the pages of a book.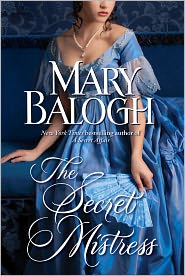 What about you? Do you re-read? If so, is there a schedule, informal or otherwise, you follow? Such as every November you re-read all the Mary Balogh Holiday stories? Or am I the only "strange" one?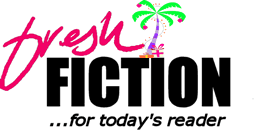 Reminder – 5 randomly chosen commenter's will be chosen each week to win a FREE book — winners announced on Sunday! Good Luck!!
Sara Reyes
FreshFiction.com… for today's reader
Sara Reyes is the founder of Fresh Fiction. Happily married with two children, two requisite dogs and some fish, she lives in Plano, Texas where she does what she loves best — read voraciously, "play on the computer," and introduce readers to new authors and great books.
Sara Reyes
FreshFiction.com … for today's reader
Join us at Readers-n-ritas.org for our annual gathering!

Twitter ** Facebook ** LinkedIn
Meeting authors, by Nikki + GIVEAWAY!
Meeting Authors and Reader Events- A Virgin Tale
Let me begin by telling you how excited I am to be here today! I feel extremely privileged to be asked to speak on any topic at all. I'm Nikki and I blog all about everything over at Ramblings From A Chaotic Mind. Well, mostly about sexy romance and a few awesome young adult books I get my hands on. Oh…and hotties. Lots of hotties.
I may have been reading for years…and blogging for the past year, but only recently did I meet my first author. I live in Massillon, Ohio. Not exactly the mecca of the writing community. I had heard that Leah Clifford lives near Cleveland, Ohio (also not a writing mecca) and asked her about the possibility of her doing a signing in the area. Ok, I begged her. To my astonishment she said there was in fact a signing scheduled and that she wouldn't be alone. Courtney Allison Moulton and Lisa Desrochers was going to be with her. I was ESTATIC. Then the unthinkable happened. She invited me and my uber awesome cousin Julie A Lindsey out to dinner with them after the signing? WHAT?! Seriously?
I had the best time. The biggest thing I walked away from that event with? Writers are simply people. Super cool people…but just people. Don't be afraid to talk to them. Talk, laugh and listen. All three of them (oh, that's me in the black) were so nice. It was casual and lighthearted and for my very first signing…they made it easy on me. They certainly didn't have to invite us out. So thank you to them for making us feel so at ease.
The very next weekend though….I got to go to my first conference!! I went to the Lori Foster Reader Author Get Together! It was affordably priced and within driving distance for me. I knew I couldn't miss this chance. So I packed my bag and made the drive. It was one of the funnest weekends of my life. I got to meet all kinds of authors, agents, bloggers and industry individuals (Sue Grimshaw- *cough cough*). I even got to cuddle a giant cardboard cutout of my man Dare from Lori's book "When You Dare"
Ok, I may have felt up all three cut outs. Notice the placement of my hands if you will. Totally didn't mean that. Ok, I did. Can you blame me really? I mean LOOK AT THEM. If I could have smuggled one out on the top of my car, I totally would have.
The entire conference is laid back. You chat with authors, they pose with you if you ask, they sign books and you eat meals with them. Again, they are people. Rockstars to me…sure…but also wives, mothers, friends and sisters. I even got to meet Nalini Singh! I *may* have squealed a bit when I met her. I made some incredible friends that weekend. Authors who I am a fan of, I can now call friend.
Here I am with JA Saare. She is about the nicest person ever. We chatted for quite awhile while I was there. And since being home a bit as well.
Don't be afraid to go to author events, conferences or signings. You will not regret standing in line to meet some of your favorite authors. They love you as much as you love them. Well, unless you're creepy. Then probably not so much. You get what I'm saying. You, the reader, are why they are able to do signings and conferences! They WANT to talk to you! Don't be shy! Some of them can be quite pricey. I can't afford the big events. You do get lots of freebies though and Lori Foster's event was only $50 + hotel! That's unheard of, trust me. Local book store signings are of course only the price of the book you are buying for them to sign. It's worth it..trust me. I wouldn't steer you wrong!
I walked away with a ton of signed books, swag galore and FRIENDS! I'm already planning my trip for next year.
Thanks so much for having me here today! Anytime I have an excuse to show me fondling that cardboard cutout is a good day for me. You can find me online at my blog or on Twitter!
Nikki Brandyberry- Ramblings From A Chaotic Mind
Book Reviews, Caffeine and Craziness
Remember – 5 weekly commenters are chosen weekly to win a FREE book – winners announced on Sundays – good luck!!
Smexy Books Wants to Know: What Makes You Loyal to a Blog? + Giveaway!
Smexy Books Wants to Know: What Makes You Loyal to a Blog?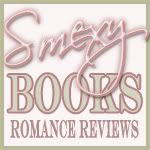 One of the great things about this romance community is the number of blogs that are available to read. But there is not enough time in the day to read them all. So how do you decide which ones to return to? What about a blog makes you a loyal visitor?
While I have a few blogs on my "must visit list" that are a little more serious I tend to gravitate towards the blogs that are a more light-hearted. Just like I fell in love with my husband because he can make me laugh like no one else, I pursue those blog writers that get me to giggle every now and again. I also like consistent book reviews and those who have opinions and are not afraid to share them.
But it is not just the actual blog that draws me in, it is also those connections and friendships I make. Especially those I meet on Twitter impact which blogs I visit. If I really enjoy interacting with someone on Twitter, you better bet that I will visit their blog regularly. Speaking of Twitter, I posed the question of "Tell me in 140 characters what makes you loyal to a blog," and here are some responses:
kc_stone @smexybooks humor!
ljndawson @smexybooks Constantly refreshed content, humor, and smart observations.
junegrass @smexybooks Strong voice; interesting and valuable content about subjects I enjoy. Full RSS feed. If I have to click through, I often won't.
Love2Read4Fun @smexybooks I'm loyal to a Blog that reviews books/ genres that I read/like.
piratecakes @smexybooks Funny writing, good imagery make me come back to blogs again and again.
BarbaraTWallace @smexybooks Entertaining posts, posts that teach me something and blogs that don't pound me over the head with promotional info.
KBSagert @smexybooks Re: blog loyalty. Relevant content, frequent content and a blogger who responds to comments made, hopefully quickly.
buckeyegirl31 @smexybooks I love blogs that read the same genres that I do, and that interact with their readers.
SpazP @smexybooks passionate entries about the subject at hand, interaction with the commenters, honest opinions that are not mean-spirited.
fadedrainbows @smexybooks the person writing the blog. If the reviews are worth seeing. And if they post links to new posts on twitter.
Jenre30 @smexybooks A good sense of humour in the blogger but not snark, reviews which often match my views plus consistent posting.
JillSorenson @smexybooks Thoughtful articulate posts/reviews. And mantitty.
Per my very scientific study, a bit of humor, lots of interaction and new content material are on the top the list. And of course a nice hot man is always enjoyable! I find it interesting that no one mentioned contests/free books. I know when I first started discovering blogs, I loved to enter to win books. I bet a lot of others do too!
So what about you? Do you agree with the above opinions about blog loyalty? What makes you go back day after day to the same blogs?
Remember – 5 randomly chosen commenter's are eligible to win a FREE book every week! Winners announced on Sunday – Good Luck!!
Winners announced here — weekly giveaways!
Hi everyone — thanks for spending another week with us at Romance At Random! 5 randomly chosen commenter's thru out the week are announced on Sunday's to win a FREE book & here they are . . .
Don't forget to send me your snail mail at sgrimshaw@randomhouse.com so we can get you your prize!
Happy Romance & celebrate & safe, fun 4th of July!
SueG
RWA Chapters Give Romance At Random A Warm Welcome!
From our friends in Orange County CA:
Welcome Sue and Romance At Random! We're excited about your new community, and can't wait to get involved. What's this we hear about book excerpts and giveaways? We're in!
Sincerely, we are happy to support those who love romance. Welcome!
Laura Drake and all of us at OCCRWA
---
Welcome to the Web, Romance At Random! On behalf of the Greater Detroit Romance Writers of America, I'd like to express our excitement about the new romance community! Our members write across all romance genres and we're looking forward to jumping into the discussions here with readers, industry professionals, and other writers. This looks like an excellent place to get the inside scoop on what's hot in romance right now. We'll see you soon at Romance At Random!
Elizabeth Heiter
Greater Detroit RWA President
---
Welcome
Romance At Random!
We at the
Silicon Valley Chapter of RWA
are excited to have a new home for Romance. What a wonderful opportunity for all authors and readers.
The opportunity SueG gave our chapter is really energizing SV-RWA! Our members have a friendly competition going on — to see who can "win"!
There's no way to really lose — unless people don't participate (and believe me, we're seeing the participation)! It's a wonderful chance for both agented and unagented authors to get their work in front of a major publisher.
As a chapter, this has given us a chance to tie our SV-RWA Programs into a very real and tangible publishing opportunity for our members. Several published SV-RWA members have stepped up to the task by not only preparing manuscripts for submission to "Project SV-RWA" — but also by providing targeted critiques and mentorship to fellow members while the program is going on.
Thanks for the tremendous opportunity & thank you Romance At Random for supporting the community!
Barbara Conly, SV-RWA Programming VP
Donnamaie White, SV-RWA President
---
Question for the day – in your comment below, let us know if you are a reader or writer or both . . .
***Remember! Every week, 5 randomly chosen commenter's will win a FREE book so comment daily & win!! Winners are posted every Sunday, Good luck!
Read Mary Balogh's eShort story: Now A Bride
Now A Bride is what fans of New York Times bestselling author Mary Balogh's Mistress series have been clamoring for: more passion and more drama featuring the Dudley siblings.
In anticipation of the enticing third book in the Mistress trilogy, The Secret Mistress, here are never-before-published scenes from More than a Mistress and No Man's Mistress—plus Mary Balogh's new epilogue for the series.
• JOCELYN AND JANE: Three new scenes—"The Proposal," "The Wedding," and "Return to Acton Park"—spark more fiery passion from charmingly arrogant Jocelyn and spirited Jane.
• FERDINAND AND VIOLA: Two unpublished scenes—"The Wedding" and "Home to Pinewood Manor"—prove once again that this unlikely but perfect couple is made for each other.
• THE REUNION: FIVE YEARS LATER: Enjoy a brand-new chapter that reunites readers with all three Dudley couples and their children and answers every fan's biggest question: What happened after the last page was turned?
NEW: The enchanting prequel to the Mistress series! Readers got to know madcap Angeline and straitlaced Edward through the romantic adventures of the Dudley brothers.
But Angeline and Edward have their own story of passion to tell in The Secret Mistress.
BONUS: This eBook includes an excerpt from Mary Balogh's The Secret Mistress.

Buy Mary Balogh's Now A Bride, on sale now!
Mary Balogh's latest Regency Romance: The Secret Mistress
In this enticing new romance ripe with sensuality and wit, New York Times bestselling author Mary Balogh proves that comfort is no match for passion when a stuffy gentleman becomes the object of desire of an adoring and spirited young woman.
THE SECRET MISTRESS
While Lady Angeline Dudley's pedigree dictates that she must land a titled gentleman, the irrepressible beauty secretly longs for a simple, ordinary suitor. No wild rakes like the men of her family, just a kind heart and good nature. So when Edward Ailsbury, the new Earl of Heyward, rescues her with unmatched civility from the advances of a scoundrel, Angeline thinks that she has found her true love. Persuading the earl is another matter entirely.
Edward has his future neatly mapped out. He hopes to wed his steadfast companion, a woman who shares his values of loyalty, respect, and decorum. But arriving in London to take his seat in the House of Lords, he is derailed by Angeline, an exquisite bird of paradise seemingly devoted to sending his predictable life into chaos.
From the brilliant hues of her fashion to her hoydenish antics, Angeline is the last woman on earth for Edward. And yet a stolen kiss in the moonlight awakens something deep and primal within him. Naturally, being a gentleman, he does the right thing after compromising a lady: He offers marriage.
Angeline knows that Edward's proposal is born of duty, not love. But denying something so provocative and passionate is easier said than done. Deep down, Angeline believes that Edward's dedication to convention will melt behind closed doors, where sensuality and seduction play wicked games. For a proper wife by day can become a husband's secret mistress by night, when delicious desire rules.
The Secret Mistress, on sale July 12th!