Good riddance to these 2012 commercials!
Unfortunately there is no guarantee, my least favorite commercials could follow me into the New Year, 2013 — hopefully not though. Hopefully, these companies will want to update their message, create a new promotion to entice consumers to try their products — one could only hope. . . .
This is one commercial that drove my husband crazy — weeeeeeee — he would actually turn down the sound so as not to hear the pig's screeching LOL! Read more
New Poll – how I spent my first day of the #NewYear
Happy New Year, 2013 is here!


R@R wishes you & yours the best

for the New Year – Happy Reading!!
Guest Post: 'Authors of the Year' Picked by Stacey Agdern
A few weeks ago, I watched a special on a music channel that celebrated the 'Artists of the Year'. It showcased a collection of musicians who'd achieved notable successes in 2012. And while thinking of the books I'd read over the past year, I found myself inspired. As a result, instead of picking a bunch of books that I'd loved over the past year, I decided to focus on the authors that I'd discovered this year, debut or not. Here are mhttp://www.meganhart.com/y 'Authors of the Year.' In no particular order. Read more
Something to wet your whistle & bring in the New Year, Elise Sax . . .
Certain to appeal to fans of Janet Evanovich, Jennifer Crusie, and Katie MacAlister, Elise Sax's hilarious series debut introduces matchmaker-in-training Gladie Burger, who stumbles into a dangerous quagmire of murder and red-hot romance.
Three months has been Gladie Burger's limit when it comes to staying in one place. That's why Gladie is more than a little skeptical when her eccentric Grandma Zelda recruits her to the family's matchmaking business in the quaint small town of Cannes, California. What's more, Gladie is also highly unqualified, having a terrible track record with romance. Still, Zelda is convinced that her granddaughter has "the gift." But when the going gets tough, Gladie wonders if this gift has a return policy.
When Zelda's neighbor drops dead in his kitchen, Gladie is swept into his bizarre family's drama. Despite warnings from the (distractingly gorgeous) chief of police to steer clear of his investigation, Gladie is out to prove that her neighbor's death was murder. It's not too long before she's in way over her head—with the hunky police chief, a dysfunctional family full of possible killers, and yet another mysterious and handsome man, whose attentions she's unable to ignore. Gladie is clearly being pursued—either by true love or by a murderer. Who will catch her first?
"Elise Sax will win your heart."—New York Times bestselling author Jill Shalvis
"In the tradition of Janet Evanovich's Stephanie Plum series, Elise Sax's new novel is a funny, sexy ride."—Valerie Frankel, author of Four of a Kind
"What a fun book! It will leave reader's begging for more."—Kim Gruenenfelder, author of There's Cake in My Future

An Affair to Dismember by Elise Sax (Excerpt)
Time to fess up – what gift did you get that you didn't want?
Oh yes, don't look so innocent – we all got one, that dreaded holiday gift from god knows where – the gift that you can't EVEN keep on giving because, well, it is horrible!
So spill, here & now, did it happen to you?
Always love those animal gifts — why do people always think your cat needs a sweater?

Read more
The best romances of 2012, IMO
There's one thing about best of lists, they are the best of someone's opinion . . . . in most cases. Some lists are chosen by sales, number of books sold, but since we've no access to industry information of that sort we have to compile our own list, based on what we've read.
So before the New Year begins offering us more new books to read, R@R decided to list, based on lists, what we thought were the best of romances for 2012.
After reviewing many bestseller lists for 2012, we highlighted and compiled what we thought would have been our bests . . . so I guess we're choosing, the best of their bests? All of this posturing is exhausting!
Barnes and Noble is one of the most well respected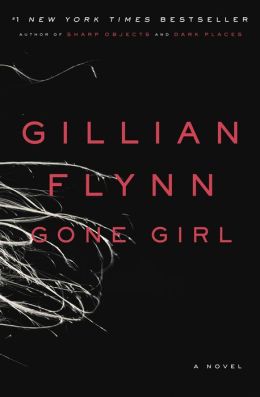 bookstores in the country, so we definitely wanted to include their best of 2012 list. From their list, we thought GONE GIRL was a definite winner!!
Read more
Give yourself permission to let go in this New Year + Giveaway!
Give yourself permission to let go in this New Year
by Cassandra Carr
I'm learning to let go. I didn't have much of a choice – in early December an angry rash-like thing developed on my arm. It was shingles. It's mostly cleared up now, but it forced me to take some time and step back from my normally busy, busy days. Why was that so important? Because one of the primary causes of shingles is stress. And how could I hope to get rid of the shingles if I was still trying to do a million things at once?
So I stopped. I watched television. I took naps. I caught up on a little bit of my reading. Now my to-be-read pile is only large enough to last me until the end of 2013.
And no, I'm not kidding. I'm an unabashed book addict.
Anyway, as I put out my fourth, fifth, and sixth releases all before March 7th, it's becoming obvious to me that not everyone is going to like my work. And I need to let that go. Case in point, in mid-December a pretty prominent reviewer slammed my debut novel, Talk to Me, both on Twitter and on her blog. That book, by the way, was named a Top Pick by both Night Owl Reviews and The Romance Reviews. My point exactly.
What did I do in response? Nothing. Was I upset by it? Of course I was. You never want to hear someone hated your story, and it's even worse when they hate it in such a public manner. But I got over it. The very nature of the Internet is that it's fleeting. I'm guessing that of the perhaps several hundred people who saw either her Tweet or her blog post, few could remember many details even a couple of days later.
Recently I got a five-star review of my holiday novella, Caught, by another pretty big review site. It's been nominated by LoveRomancesCafe as one of the best BDSM books of 2011. But I'm sure it's only a matter of time before someone hates it and slams it in a review, or on a blog, or in a Tweet, or through their Facebook status. It's the nature of the beast in this industry.
And so just like how I need to let these negative reviews go, we all need to let things go. We're too busy to be perfect. And really, who wants to be a perfect person anyway? They're boring. I shudder to think of becoming a Stepford Author.
What are you planning to let go in the new year?
BIO:
Cassandra Carr is a multi-published erotic romance writer with Ellora's Cave, Siren, and Loose Id who lives in Western New York with her husband, Inspiration, and her daughter, Too Cute for Words. When not writing she enjoys watching hockey and hanging out on Twitter. For more information about Cassandra, check out her website at http://www.booksbycassandracarr.com, "like" her Facebook fan page athttp://www.facebook.com/AuthorCassandraCarr or follow her on Twitter at http://www.twitter.com/Cassandra_Carr.
BLURB FOR CAUGHT:

When Callie returns to her hometown for the holidays she comes face to face with her old lover and Dominant, Jack. She left him three years ago believing he could never be the happily-ever-after man she needed. Yet Jack still wants her and she finds herself wanting to submit to him again.
As Jack and Callie explore their Dominant/submissive relationship, Callie gets drawn deep into Jack's world all over again. For his part, Jack can't seem to forget how she nearly ruined him when she took off without even saying good-bye all those years ago, but he's afraid his baser needs will destroy Callie.
If Callie give Jack another chance to prove he can be what she needs, can Jack overcome his own fears and claim Callie forever?
The gift you wish they didn't – really, just didn't + Giveaway!
I really tried to avoid this topic but it is one that I felt we should address – every Christmas there seems to be one or two gifts that you really don't want, need or already have . . . did that happen to you this year?
It did for me — I actually told my husband I wanted an Ipod so I'd have an updated version — not that I needed it – urgh, so once I opened the gift & saw the delightful little gizmo I felt like I shouldn't keep it as I really didn't need it . . . . so, I'll return it or maybe re-gift it – I've not decided just yet . . . fortunately, hubby is good with that. I wasn't very good in my 'gift directions' this year
So, what gift did you get that is a definite return? Or a possible re-gift?
Comment below — love to hear that I was not the only one!! *GRINS*
Remember, ever week 5 winners are randomly chosen to win a Random FREE book – good luck! HAPPY NEW YEAR!!
New Years – again??? What's your resolution – giveaway!
New Years time – another resolution has to be made & although I love to make them I'm not the best at keeping them – you?
I've made all kinds of resolutions through out the years:
Diet, oh yeah, usually every other year for this one
Exercise — an annual resolution, urgh
Become more involved in our church / community
Become more computer savvy – oy . . .
and sooooooo many more!
What are some of your resolutions — new ones, old ones, maybe one of yours will work for me – goodness knows, the resolutions I make I can't seem to keep *Grins*
Remember, every week, 5 winners are Randomly chosen to win a FREE book — winners announced on Sunday – good luck!
New Year's Eve, 2012 + Giveaway!!
What is your favorite Holiday?
There are so many wonderful holidays that it was really hard to pick my favorite one, but the one that stands out the most to me has to be New Years Eve. Just the thought of the year ending and a brand new year beginning is just over the 'top' exciting. Just the thought of starting over, thinking of the things you want to do and accomplish in a brand New Year is very invigorating to me. You might think of vacations to plan, birthdays, new jobs — and even though the Holidays just ended you can begin to plan ahead for the ones that are yet to come in 2012.


New Year's Eve is a time to spend with your friends and family. For me having great food, sharing fond memories, and watching the ball drop is time well spent, and the best way to ring in the New Year. Let's not forget the fact that you get your first kiss of the New Year from someone special at midnight *winks*.
I had a really rough 2011, did you? So in 2012 I am looking forward to bigger and better things. I have some resolutions I need to make and actually try to keep this year. So, instead of choosing just one resoslution, I will pick a few. I figure that way the odds are that one of them I'll stick with right? I want to try to read more historical romances, blog more, and travel more often to all the wonderful places the world has to offer.
One thing I'm extra excited about is all the great books that are scheduled to release. The list is very impressive with continuing series you love and new ones that are scheduled to release. I mean it's a win – win with all the authors you have grown to love and new ones to look forward to. *rubs hands together* This is something I cannot wait for!!!!!
This year I have decided to try something very different. Of course the family and friends will be there with great food and lots of fun, but I think I want to begin my New Year with a brand new book. Maybe even by a new author I have yet to read. I want to be able to say "this is my first book of the New Year" and of course I want to start it at midnight after the ball has dropped.
What is the one book you can't wait to read in 2012 and which book will you start the New Year off with? Remember, 5 randomly chosen commentesr win a randomly chosen FREE book every week! Good Luck & Happy New Year!!
"Celebrating My Birthday With Friends – Plus Giveaway!"
"Celebrating My Birthday With Friends – Plus Giveaway!"
By: Catherine Mann
Many of my blogs this month have highlighted military heroes. Today I would like to focus on another type of hero/heroine – military spouses! In writing my military romantic suspense novels, I put much thought into crafting the perfect partner for that person in uniform. No question, it's a unique way of life, full of joy, stress, pride, stress, excitement, and yes, stress.

Thinking about military spouses brought to mind this recipe I've seen crop up often over the years:
Recipe for a Military Spouse
1 1/2 cups Patience
1 lb. Adaptability
3/4 cup Tolerance
1 tsp. Courage
A Dash of Adventure
Combine above ingredients: Add 2 tablespoons elbow grease. Let sit alone for one year. Marinate frequently with salty tears. Sprinkle lightly with money. "Knead" dough until payday. Season with international spices. Bake 20 years or until done.

As I look back on my husband's twenty-plus years of service, I'm reminded of how military spouse friends helped me through so many times when my husband was away. We cried and laughed together. We kept each other company while our kids wore themselves out on the playground. We supported each other.
To this day, it doesn't matter if it's been years since we were stationed at the same place. Those friendships – those bonds – stay strong.
In keeping with celebrating with another military spouse, I want to take a moment to cheer for military romance novelist Jessica Scott. Most of the time we think of her as a soldier, but I believe she deserves double kudos for being a military spouse as well. I thoroughly enjoyed her debut novel, BECAUSE OF YOU, and look forward to the next book in her "Coming Home" series.


And what a perfect day to celebrate with another military spouse since today's my birthday! A great big thanks to all of you who stopped by to join in.
Three commenters below will be chosen at random to win a copy of the latest book in my "Elite Force" series – HOT ZONE. Winners announced at the end of day, Catherine will choose & announce in this post – good luck!
Who's been a source of support and encouragement when you needed it most?
***

Author Bio:
USA Today bestseller and RITA Award winner Catherine Mann writes military romantic suspense for Sourcebooks and Berkley, as well as steamy romances for Harlequin Desire. She lives in Florida with her military flyboy husband, their four children, and menagerie of pets. FMI, she can be found online at:
Website: http://catherinemann.com
Facebook: http://www.facebook.com/CatherineMannAuthor
Twitter: http://twitter.com/#!/CatherineMann1
Romance in the 20′s by Vonna Harper + Giveaway!
Despite rumors to the contrary, I haven't been writing since the Dark Ages. Close but at least a dozen years short of that. What I have been doing the past few months is immersing myself in fiction from the 1920s. I'm currently surrounded by a number of stories that appeared in the classic pulp magazines and sold millions of copies. Why are you doing this, you might ask. Hey, I'm delighted you did because hopefully you'll indulge me for a few minutes.
To clarify, all the pulp fiction I've been reading was written by one man, Homer Eon Flint who died violently and mysteriously in 1924 at age 36. Why him? One reason. He was my grandfather. I believe whatever writing genes I have came from him.
Sentiment aside, every time I open one of his stories, I discover a writing style that might not pass muster with today's editors. Today's writing 'rules' call for no information dumps and for the most part shun omniscient point of view. Well, there was a lot of info dumping and the all-knowing author in Grandpa's day and it paid well.
Example: The Money-Miler, his last story, was published a few months after his death. He received $400 for the novella—in 1924.
Starting in January, Grandpa's body of work both published and in manuscript form will join the electronic age via a project http://www.musapublishing.com/ is running with. I can hardly wait to see how today's readers respond to what he wrote nearly 100 years ago. Fortunately, thanks to Sue Grimshaw, I can jump the gun a bit with an example of what both brings Grandpa back to life for me and serves as a representation of his time.
At the start of The Money-Miler, the reader is introduced to truck driver Lawrence Stowe. The young protagonist doesn't know it yet but his world will change today. However, before it does, he engages in—well, let the narrative tell the tale.
On the counter stood a slot machine, of a type outlawed in certain cities. The truck driver dove into his pocket and unearthed a handful of small change, which he regarded rather seriously. But he selected a quarter and silently placed it on the counter. As silently the proprietor passed over five brass slugs, on the order of round Chinese 'cash'. The driver proceeded to test his luck. Immediately he began to win. Slug after slug drew forth returns two, four, eight, twelve, and even twentyfold. In five minutes he had a double handful.
"Hey—my lucky day," he jubilated in a low, agreeable voice, for the benefit of a totally indifferent proprietor. "First time I've won in a week. If I had any sense now, I'd quit."
He kept right on dropping slugs into the machine's willing throat. Eight or ten disappeared without effect; it began to look hopeless for the double handful. At that psychological moment the telephone rang; and the proprietor, noticeably irritated, said:
"Office has been trying to get you, Stowe. Guess that's them now."
I couldn't get away with presenting that to an editor today, but it paid off big time for Grandpa.

The roaring twenties seem like ages ago — is this a time period that interests you & if so what do you find so intriguing about those days — remember, 5 winners are chosen weekly for a giveaway – winners announced on Sunday – good luck!!
The Romance Studio + Giveaway!!
We are big fans of romantic fiction here at the The Romance Studio. And that fact alone was the biggest reason that we created this site. We wanted to build a place on the web for all fans of romance.
But we fans of the romance genre are a diverse group, yes? All of us are readers. But some of us are writers, published authors, agents, book sellers, cover models, publishers and more. Keeping that in mind, we designed a site that, we hope, has something for everyone.
The Romance Studio is an interactive site that is kept fresh and new by user entries. Most every page on the site is generated by user input, most of which is posted instantly to the site. Basic membership is free and allows users to post romance industry news items, information about writing contests, conferences, conventions – even post classified ads. Featured Members get even more options and opportunities to promote themselves and their businesses. Plus there is a database containing the records of all registered users who are industry professionals. The database is easy to search by name, specific genres and more. You can advertise your books or business with us, too. We have fabulous release parties monthly with our biggest event yet to take place for the holidays from December 19 – 23, 2011. Everyone, author and reader alike, is invited to attend and/or participate.
www.theromancestudio.com
Our question for readers: What are you favorite online events, pertaining to the books we love, to attend and why? Remember, 5 winners every week are randomly chosen to win a FREE book – winners announced on Sunday! Good luck!