Must read *exclusive* for Toni Aleo's Assassins series fans!
*EXCLUSIVE*
Click below for a short story from Toni Aleo featuring Elli, Shea and an intro to BLUE LINES with Piper! Read more
Book Release – Happy Birthday, by Danielle Steel – Now in paperback!
First time in paperback!
In this beguiling novel, Danielle Steel tells the story of three very different people, each of whom reaches a crucial turning point on the same day—a time to blow out the candles, say goodbye to the past, and make a wish for the future.

HAPPY BIRTHDAY
Valerie Wyatt is the queen of gracious living. Since her long-ago divorce, she's created a successful TV show and reached the pinnacle of her profession, with a camera-ready life in her Fifth Avenue penthouse. So why is she so depressed? Because all the hours with her personal trainer, hairdressers, and cosmetic surgeons can't fudge the truth: Valerie is turning sixty. Read more
Lexie Meets the Bad Girls: Heroines from Guns and Roses + Giveaway!
Lexie Meets the Bad Girls: An Interview with Five Heroines from Guns and Roses
LEXIE: Hi, ladies! Wow. I dealt with some tough cookies back when I was a high school teacher supervising detention, but I don't think I've ever been in a room with this many females packing heat. You scare me, ladies. I'll just have to bear up. So tell me … what's your favorite way to deal with a threat? Brains, brawn, lead slug? Or do you have some other secret superpower?
HOLLY: I guess I'll go first. Hi, Lexie. I'm Holly Henriksen. The sign on my shop says I'm a "floral designer," but really, I'm a starving artist about one missed rent check away from getting booted out of her apartment. My secret weapon? That's easy. I'm a florist, so people underestimate me. The smart ones don't do it twice.
LEXIE (laughing): No, I imagine not. I like that. All right, next up. [frowns] Miss Rebel Yell Culpepper?
REBEL: That's me! Right off the bat, I want to say thank you, Miss Lexie for inviting me to your blog and for taking the time to ask me these questions. This is my very first blog appearance and I have to admit, while I am excited, I'm a little nervous too. I hope I don't mess anything up. Secondly, it's not my intention at all to scare you. Even if I could, a high school teacher doesn't scare easy. Not that I would know. I never gave my teachers a problem, well except for the excessive talking in class but that wasn't my fault. I—
LEXIE: Maybe you could go ahead and answer the question, Rebel?
REBEL: Oh. Yes, ma'am. Unlike the other ladies, I don't "pack heat." Not the kind you're talking about anyway. I would love to pack some heat, but seeing as how I don't have a permit to carry a concealed weapon, I wouldn't want to tempt the law. Not that I would mind if a certain detective by the name of Cash Cantrell patted me down in search of such a weapon. (Don't tell gran I said that. She'd be mortified.) Most folks are fooled by my southern belle demeanor. Little do they know, I can shoot better than most military snipers. Back home I have a locker full of guns and rifles, all legal, but carrying one in my purse or under my jacket? I don't have a permit for that. But now that you mentioned it, I don't see why I shouldn't have a permit. I suppose it can wait though. Because after I go through the State Bureau of Investigation Academy, I'll be legal to carry a concealed weapon and use it to serve and protect the citizens of North Carolina! How exciting is that? It'll be all official—
LEXIE: Rebel.
REBEL: Oh, where are my manners? Sorry. Now, since I don't 'pack heat' (at the moment), I suppose my most effective way to deal with a threat is to face it head on. Gran says my greatest asset, aside from my hair, is my mule-headed tenacity. I just don't give up. For nothing or no one. It has occasionally gotten me into some trouble, but I just turn that tenacity around to get out of trouble. I will admit that sometimes tenacity needs a little help. Like a nice two by four, a nice big square point shovel or whatever I can get my hands on. Pappy says Trouble is my middle name. Great granpappy says I was named Rebel Yell for a reason. He has said on more than a few occasions that it would be nice if once and awhile I didn't speak my mind on everything, but I can't help it. Everything interests me. Especially mysteries. I remember once when I was five and my rag doll went missing. I told gran I was—
LEXIE (to Holly): Is she always like this?
HOLLY: Don't look at me. They don't make them like that where I come from.
REBEL: I beg your pardon, Miss Lexie, I didn't mean to run on like that. In a nutshell, the way I face a threat is by acknowledging my fear, then looking for a weakness to exploit. When all else fails, my pappy taught me how to handle myself, and I'm not past kicking someone's rear-end if I have to. In fact—
LEXIE (forcefully): Thank. You. Next up. Uh, let's see, Callie?
CALLIE: Hi, Lexie! I'm Callie Parrish, and I live in the agricultural purgatory known as Madison County, Florida. Unlike some other adventurous ladies you'll read about, I don't "pack heat," unless you mean my handy .22 that I keep by the door to shoot a the occasional rabbit who thinks my the rare roses I grow are his lunch. I'd never shoot a person! Heck, I don't even swear. Well, until that morning when I went out in the flower beds and found my entire crop of Black Cherry roses stripped and snipped. I might have cussed a bit then, and I was mad enough to kill the next person I saw. And that just happened to be the devil himself who I found in my flower shed—breaking, entering, and stealing my sanity with his jaw-dropping good looks. Before I could catch my breath, he informs me—with some colorful language, I might add—that he's part of some elite force of security professionals on the hunt for an assassin. I no sooner mention my stolen flowers are quite poisonous than he's dragging me across the state to help save the governor.
And I may not know how to use a gun as well as this man who calls himself a "Bullet Catcher" (I don't know what that is, but it sounds hot, and he looks the part), but in the course of that wild afternoon I used my foot to trip a bad guy, my body to melt some life-saving ice, the brains God gave me to stop an assassination attempt, and when I was all done…I used my heart to capture a Bullet Catcher for my very own. I may not carry a gun, but I'm mighty capable without one!
LEXIE: I'm in awe, Callie. And here I thought taming a grumpy, reclusive bike mechanic for my very own was an achievement. [shakes her head] "Bullet catcher." Where do we find these men?

CALLIE: Well, like I said. In the shed.
LEXIE: Good point. Okay, Bobbi Faye, you're up.
BOBBI FAYE: Well, thank God you asked me and not anyone else, because I'm just not as crazy as everyone claims. I mean, seriously! I cannot help it if the Governor cried that last time when I had to deal with those terrorists. It's not like I invited them to try show up and destroy my house, my world, and try to bomb the LSU stadium during the middle of the LSU/Alabama football game, for crying out loud. I can't help it if a little of the voodoo juju that Ce Ce cast on the crowd made him dance with his clothes off in front of everyone up there in his box, and that his wife saw his girlfriend's tattoo of his name when they all succumbed and got nekkid and joined in. I was down on the field, gettin' humiliated, thank you very much. It's not like I wanted to be down there, doing… I can't even say it.
And hell, if you'd asked Cam, my detective ex-boyfriend, he'd give you a freaking list the length of the Mississippi of all the things he thinks I do wrong when there are threats, and it's just not my fault that people with guns who don't have a fucking clue how to use them keep getting
stupid and pointing them at me. I teach sharpshooting. I've won contests around the world. Idiots point a gun at me, idiots are gonna get shot. Idiots are especially gonna get shot if they point a gun at Trevor, my fiancé, because if I don't shoot 'em, he will, and I am not even kidding when I tell you he looks like the Hand of God when he goes after the idiots. Hot. Smart. Sexy. Biceps curling up and those abs tightening as his arm levels and his thighs, dear God, his thighs when he takes a stance and… um. What was the question again?
LEXIE: Don't worry about it. Really, it's fine. Just … stand over there, will you? Stella, you're next. You look like you might not hurt me, so I saved you for last.
STELLA: Thanks, Lexie. Secret power, huh? Well, the thing about a guy who beats his wife is, he's generally not going to see a middle-aged lady as much of a threat. So I've got surprise working in my favor. It's amazing how fast you can get a pair of disposable plastic cuffs on him—he usually hasn't learned yet that a woman in the proper frame of mind can be faster, smarter, and meaner than he is. Once I've got him more or less sitting still, it's time to dig into my bag o' tricks—ok, ok, it's a Rubbermaid tote—and dig out some of my favorite finds from that bondage website. You name it—restraints, whips, floggers, clamps, masks, gags—I've built up quite a collection. I've got the toys, sugar, and I ain't afraid to use 'em!"
LEXIE: Huh. I don't even… You know, you ladies are even scarier than I thought. But I like that about you. Thanks for stopping by!
Commenters today are eligible to be randomly chosen to win a digital copy of GUNS AND ROSES in the format of your choice – Good luck!
What is love? + Giveaway!
What is love?
By Cassandra Carr
We romance authors think we have love all figured out. But do we, really? Consider this famous passage from Sense & Sensibility:
Mrs. Dashwood: Why so grave? You disapprove her choice?
Marianne: By no means. Edward is very amiable.
Mrs. Dashwood: Amiable? But?
Marianne: There is something wanting. He's too sedate. His reading last night…
Mrs. Dashwood: Elinor has not your feelings. His reserve suits her.
Marianne: Can he love her? Can the soul be really be satisfied with such polite affections? To love is to burn – to be on fire, like Juliet or Guinevere or Eloise…
Mrs. Dashwood: They made rather pathetic ends, dear.
Marianne: Pathetic? To die for love? How can you say so? What could be more glorious?
So what is love? Should we all be burning? Should we be on fire? Or is it something different? And how does love change over time?
Psychologists define three distinct phases of love: lust, attraction, and attachment. Lust is simply that "I need this person to mate with me NOW" feeling you get when you first notice someone in a sexual way. Attraction is the next step, when you can't get your lover off your mind, when you can't see their flaws. At this stage, love truly is blind. Then, after a time, you settle into attachment. Couples in attachment are oftentimes the ones facing problems and struggles because they've been together for a while and have discovered their partner's faults. This is also the time when external forces–money problems, children, etc complicate the relationship.
How long does each stage last? Lust is the shortest and attachment is longest stage. Lust usually turns into attraction within a few months of meeting someone, and attraction turns to attachment after the couple has been together for a while, and oftentimes happens within the first year or two of marrying someone, living with them, or even seeing them exclusively. Is it a bad thing that lust turns into attraction and then into attachment? Yes, and no. Couples in lust tend to say they're very happy, but the most long-term happiness seems to come from attachment. So like in many things in life, there are two sides to the coin.
What do you think? What is love?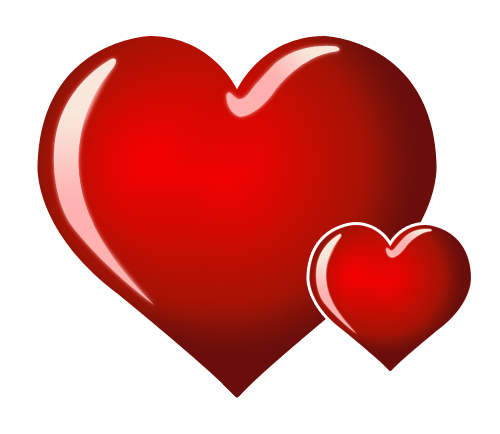 BIO:
Cassandra Carr is a multi-published, award-winning erotic romance writer with Ellora's Cave, Siren, and Loose Id who lives in Western New York with her husband, Inspiration, and her daughter, Too Cute for Words. When not writing she enjoys watching hockey and hanging out on Twitter. Cassandra's book Caught was recently named Best BDSM Book 2011 by LoveRomancesCafe.
BLURB FOR IMPACT:
Professional bull rider Conner Raub hides a secret from the world. He's a Dom. When he meets a submissive on tour who pulls at his Dom tendencies, he fights to deny his true self, believing his colleagues will condemn his lifestyle.
Jessica Talbot is new to the BDSM scene and the bull riding tour, but after seeing Conner come to the aid of a submissive being mistreated in a club, she sets out to have him for her own. After their first night together she asks him to train her to submit and he refuses, afraid to mix business with pleasure. But Jessica isn't deterred. She'll do whatever it takes to make him realize he can have it all—a career, true love, and the BDSM lifestyle he craves.
–
Cassandra Carr
"It's a job. It's not a hobby." — Rosellen Brown
For more information about Cassandra, check out her website at http://www.booksbycassandracarr.com, "like" her Facebook fan page at http://www.facebook.com/AuthorCassandraCarr or follow her on Twitter at http://www.twitter.com/Cassandra_Carr.
Release Countdown – Day 3 – Outtakes from author Ruthie Knox + Giveaway!
Brought to you by, author, RUTHIE KNOX – check out Ruthie's site for her series of outtakes!
Release day for Ride with Me is only four days off, so I've decided to share a few outtakes from the book. Some of this stuff made it into the final version, some didn't . . . but you'll just have to wait and see what's what! These little snippets should give you a good idea of Lexie's and Tom's personalities. Happy reading!
This is an early version of a scene that made the cut. It takes place at Salem Cycles, the Oregon bicycle shop where Tom works as a mechanic.
Tom wiped the grease off his hand and answered the shop phone.
"I found you somebody," his sister said.
"What are you talking about?"

"For tomorrow. I found you somebody to ride across the country with."
They'd had this argument months ago, when he'd first told her about his plan to do the TransAm this summer, and he'd thought they were done with it. He should've known she was merely engaged in a strategic retreat.
"Taryn—"
"Just hear me out. I found a guy through an Adventure Cycling ad who's taking the same route you want to take, and he needs somebody to ride with him. You don't even have to talk to him if you don't want to. He cooks, and he'll pay half on the camping fees and hotels. How bad could it be?"
It could be a nightmare. What Tom wanted was to spend a few months on the road alone, listening to the pavement under his tires and taking in the sights. He didn't want a buddy. He didn't do buddies.
"I don't need a babysitter. I'm a grown man."
"Please, Tom. You can't ride your bicycle across the country alone. It's insane. You'll end up being slaughtered by a serial killer."
"Taryn, I'm thirty-five years old, single, tattooed, and antisocial. I'm the serial killer."
"Okay, point taken. But you could get hit by a car and bleed to death by the side of the road."
"How would riding with another person prevent that?"
"It wouldn't, but he could call me on his cell phone so you could tell me you loved me with your dying breath."
Tom started pacing the small workspace, weaving around the bike stands with his head cradled in his free hand. He recognized Taryn's tone of voice. There was something she wasn't telling him, and whatever it was, he wasn't going to like it. "I've toured alone before. There was the South America trip, Australia. The one in Death Valley last winter. Why worry about me now?"
"I always worry about you. Worrying about you is my job. But for those trips, you didn't give me enough notice to do anything about it. You just called me from the road to say, 'Ta-ta, Taryn! I'm off to pedal across the Outback like a crazy person! Try not to lie awake at night imagining dingoes eating my corpse!'"
Tom winced. It was true, he'd deliberately left the country before telling Taryn of his plan to ride the Canning Stock Route in Western Australia, but it had been for her own good. He'd spared her months of fretting about him—and saved himself a lot of nagging. He'd have done the same thing this time, too, only she'd caught him studying the TransAm maps at his kitchen table one afternoon and wormed the intelligence out of him.
"Ground Control to Major Tom," she said. "We're having a conversation here, remember?"
Want more? Tune in again tomorrow for another mini-outtake from Ride with Me—or preorder the book to get it delivered to your e-reader on February 13 (just $2.99)!
Comment & be eligible to win a FREE print copy of RIDE WITH ME – only ONE winner will be randomly chosen from Ruthie's five posts that lead up to her release date of 2/13/2012 – Good Luck! Winner will be announced on 2/14/2012 – how, apropos!
WE HAVE A WINNER!
Lisa Hutson (commenter #12 on post #3) has won a free paper copy of RIDE WITH ME. Please send an e-mail to romanceatrandom@randomhouse.com with your snail mail address and the subject line RIDE WITH ME WINNER.
Thanks everyone for joining in for the outtakes! It was fun to count down to release day with you all.
FREE Excerpt – Ride With Me – Ruthie Knox
"A sweet yet sultry, honest and heart-tugging ride. Everything a love story should be!" Carly Phillips, New York Times Bestselling Author

"Sexy, hilarious, poignant and just plain fun, RIDE WITH ME is a fantastic debut!" – Bestselling author Leslie Kelly

"A fantastic, sexy, and fun story! Ruthie Knox's, RIDE WITH ME, was a delight to read."
Jill Shalvis, NYT Best Selling Author

"Ride With Me, is a unique kind of road trip with the best kind of bumps and curves!"
Sandra Hill, New York Times Best Selling Author

"Smart, sexy, and downright fun–I loved every moment of the ride!"
Julie James, National Bestselling Author

"Ruthie Knox writes a devil of a good book! Ride With Me is one wild and fun ride you'll enjoy from the first page to the last!"
Christie Craig, award winning author of romances with heart, humor and suspense.

"Debut author, Ruthie Knox's, RIDE WITH ME, is a great mix of steamy passion and non-stop wit. Get ready to laugh out loud. One HOT read!"
Christina Skye
New York Times Best Selling Author of A HOME BY THE SEA

"Ride With Me is smart, sexy and funny, and once I picked it up I could not put it down. Can't wait for more from Ruthie Knox. "
Sarah Mayberry, Harlequin Super Romance

"Ride With Me has it all: it's sexy, smart and fun. Ruthie Knox is a name to watch for in contemporary romance."
Samantha Hunter, Harlequin Blaze

"A charming, off-beat romance romance debut, with a fresh new voice to keep the rest of us on our toes. Discover Ruthie Knox now, so you can say, 'I read her when…'" —Meg Maguire, author of The Reluctant Nude
RIDE WITH ME by Ruthie Knox, A Loveswept eOriginal Excerpt
Jill Shalvis is our guest with GIVEAWAY!
Once in awhile I write a book that isn't like pulling fingernails out of the sockets or getting a root canal without drugs. Once in awhile, I write a book that flows like really great wine, and every single word is a joy. Those are the books that I never want to end. Those are the books that made me want to be a writer in the first place.


Head Over Heels was one of those books.
When I first started writing the Lucky Harbor series, Chloe, the wild baby sister, took a backseat to her two older siblings. She was one tough, hot mess. And in the back of my mind as the series went on, she scared me more and more. She was wild. She was uncontrollable. She was utterly unrepentant. How was I ever going to write her as a heroine? Don't worry, I told myself. She'll come to you.
I never really believed that, but I should have had faith. Because when it came time for her own book, Chloe Traeger showed up in spades, ready willing and able to drive her man out of his mind. Which man? The one and only man in Lucky Harbor that she should stay away from – and the only man who could possible handle her. The sexy, badass sheriff Sawyer Thompson.
I'm not going to tell you more but I can tell you that Sawyer makes Chloe's heart squeeze because she knows. He's going to burn her. He's probably the only man who has ever had that capability.
Head Over Heels should have been the last Lucky Harbor book, but Simply Irresistible and The Sweetest Thing have done so well that my publisher has asked me for three more Lucky Harbor books. So I'm thrilled to tell you, those three books will be coming next summer. Lucky In Love (5/12), At Last (6/12) and Forever And A Day (7/12). Happy Reading!

GIVEAWAY: 3 copies of Head Over Heels – ebook or print – tell me your preference in your comment below – Jill will pick her winners and announce by end of day – check back to see if you're one!
Excerpt:
"What happened out there?" Chloe asked Sawyer.
"I ticketed Todd for the illegal bonfire."
"Just Todd?"
"He was the one who started it."
She paused. Todd was one of those guys who could talk his way into a bank vault with nothing but a smile, and then walk out with all the money, leaving the bank manager happy to have been ripped off. He was also a native Lucky Harbor guy, and the residents were very fond of their own, troubled son or no.
Sawyer was native too, and just as well liked, if not more so. "You ticketed him even though everyone lights illegal bonfires out there?"
"Not in a high fire hazard season they don't," he said.
"It's almost October."
"Fire season," Sawyer repeated.
"So … if I lit a campfire, you'd arrest me?"
"Ticket," he corrected. "Not arrest. Not for a first offense."
What was wrong with her that the stern cop thing he had going on was doing it for her? Huh. Maybe she didn't want to fight this attraction so much as test its boundaries. "What if it was my second offense? Would you frisk and cuff me then?"
His eyes darkened. "What is it with you and my cuffs?"
"Well, if you don't know," Chloe said as demurely as she could, "I don't want to corrupt you." She made to go inside but Sawyer snagged the back of her sweater and tugged her back.
"Not so fast," he said and studied her, giving nothing of his thoughts away. "You're playing with me," he finally decided.
"Trying."
Love and Sticking Points…or is it Just a Bad Date + Giveaway!
Love and Sticking Points…or is it Just a Bad Date
Bad Dates. We've all been on them. We all have horror stores we tell when the subject of whose bad date is the worst comes up. (I usually win most of these disastrous conversations).
Which is why the series of bad blind dates Kristan Higgins wrote Callie through in 'All I Ever Wanted'(the smelly dairy farmer or the artist who worked with human hair anybody?) made her happily ever after with Ian at the end so amazing. Susan Mallery did the same thing to Dani Buchanan, except Dani had to go through three books of dating disasters to get to her happily ever after in 'Tempting,' the final Buchanan book. But lucky for both Dani and Callie, neither of them had to marry their bad dates. They had the freedom, the choice, to walk away and find someone they loved., warts and all.
Yet when nothing else matters but love between two people, it is a beautiful thing to see. I cried happy tears as Lucinda Barrett fell in love with Robert Carraway in Suzanne Enoch's 'England's Perfect Hero.' I was so thrilled that Anne Jewell couldn't resist Sydnam Butler in Mary Balogh's 'Simply Love.' I rooted for Collis and Rose in Celeste Bradley's 'The Charmer.' And who can ever forget Christian Jervalux and his Maddie in Laura Kinsale's 'Flowers from the Storm' or the love between Lord Ian Mackenzie and his Beth?
But in Eloisa James' the 'Duke is Mine,' Olivia Lytton is in neither of those situations. Her 'Bad Date's is an extremely unwanted arranged-from-birth-betrothal. And like any of us who have gone on bad dates, Olivia voices her displeasure about her betrothal (and her fiancé) to her sister. In public, she gives her fiance' the respect he is due, standing up for him even when his own father does not. She, in truth, reacts far better to the circumstances she is forced into than most of us would.
This brings us to the most important part of this particular column. One of the things that happens when we read is that we bring our own experiences to bear on the books. We identify with some characters and revile others. We find inconsistencies, and we find truths. We laugh and we cry. And throughout the course of reading 'The Duke is Mine,' I found myself identifying with Olivia as others considered her awful(yes, for anybody wondering, there is a bad date story of my own involved). But then again, I cannot bring myself to read Georgette Heyer while others consider her classic.
Thankfully, like a bad date, we have the choice to stop reading a book we don't like, and find another one that we do.
I wish you all the best luck in finding books you love in 2012! What are the books you're most excited about this year? Let me know, and see you next month.
4 seasons of the year, which do you like best? + GIVEAWAY!!

Where I live it is cold outside, which is appropriate for the Holidays – and honestly, I would NOT have it any other way for Christmas . .. . I love having a warm fire, hot cocoa, reading a book or watching a movie with family — for this time of year it is perfect!!
Then, right around January 10th, I'm thinking a trip to a warmer climate might be nice . . . sunshine, warm weather to bike ride in . . .sight see, or of course, read a book by the pool –
Time goes by of course, and I'm still at home, shoveling out the driveway and thinking, 'well, if it would just stop snowing . . . .I could deal with Spring and new flowers, the smell of rain and new plants and grass.'

But, before you know it — Spring has come & gone . . .along with Summer, the leaves now are turning brown and the chill is prevalent in the air, yep, Fall is here . . .

Seriously – when I think about it I love all of the seasons, don't you? But, if I had – had to choose a favorite – it would be Winter, LOL!
I figure, I can read a book any day of the year, no matter the weather & that is what makes me most happy.
So, comment below – what is your favorite season of the year? Remember 5 winners are chosen weekly for a Random FREE book – winners announced on Sunday – good luck!
Holiday Romances from Random House – which do you choose?
Are you looking for a book to put you in the Holiday mood?
This is the time of year many of us crave those stories that give us hope, and re-instill in us the beliefs and traditions of family, friends and relationships. Books where the hero is real, knowing that he will fight to the end to protect his heroine, no matter the cost. Books where the heroine is strong, understanding and a good person who is only trying to do the right thing, no matter how convoluted the outcome. Books where families stand by one another and support each other through thick or thin, no matter what the situation. The books I choose to read for Holiday, do just that – they reinstate values through wonderfully written stories, where characters have their ups and downs, but in the end, they find one another and the love they were meant to share.
These are some of the books that I've enjoyed over the year – and I'd like to share them with you — Enjoy!

There are so many more wonderful stories that are comforting to read — they may have a Holiday theme, or maybe not – what are some of your comfort stories to read & why?
For today's post, we'll give away one of the five books mentioned to five winners – let us know if you were a winner, which book you would like to receive & why? Good Luck! Winners will be announced in this post!
Congrats to these winners!!
Mary
Jessica
Dolores
Michelle
Mary C
Check the comments for WINNER in red – emails have been sent for your snail mails – thanks ladies!!!

Books you re-read + Giveaway!
Books you re-read . . . .
Why do you re-read a book?
Many of us re-read books because we forgot something about them and wanted to refresh our memories, or we were looking for something new to buy & nothing had really triggered our interest, or we just wanted to re-read the story because it was such an enjoyable book, right?

Historical romances seem to be some of my favorite re-reads – Stephanie Laurens, Cynsters, Devil, Rafe, all of those heroes keep me coming back to that series. Julia Quinn's, Bridgertons, is another one that I love to go back to time & time again and immerse myself.


Something in those books resonates with us to make them books that we'll read over & over again — either that the H/H are so endearing, the plot is fast & fun paced, or the authors voice & writing style are truly engaging & you love every moment you spend re-reading those books. Those are the books, that when you're done reading them your whole being is uplifted from the pure enjoyment of that story.


What about you? Do you have favorites you enjoy re-reading? Do you re-read? Why or why not?
Remember, 5 randomly chosen commenters will win a FREE book every week – winners announced on Sunday – good luck!
Weekly Winners – Congrats!
Winners on Romance At Random
Hi everyone! Thanks again for blogging with us this week — winners are below & if you are one, please send your snail mail to romanceatrandom@randomhouse.com so we can get you your book! Authors that may have done a giveaway during the week will post their winners on their posts in the comment section — so take a look to see if you're included!
Now . . . R@R's Weekly Winners . . .
Congrats to all:
1- Agatha
3- Kim H
5- Julie MC
& 2 extras for fun!
6- MaudeA
7- Kelly
Thanks so much for joining us at Romance At Random — 5 more winners will be chosen next week so stop on by!! Happy Romance, SueG
The Long Road to Publishing by Jessica Scott + Giveaway!
The Long Road
Anyone who has been either involved in publishing or seeking publication will invariably tell you that newcomers who think writing a book is easy are misguided at best, potentially delusional at worst. *raises hand sheepishly* Yeah, I was one of those fervent young writers who finally wrote the end and thought pure genius, New York Times bestseller list here I come.
Ah, not quite.
I now understand why published authors smile and shake their heads when new kids on the block are so effervescent and confident. The journey for Because of You was a long one, through multiple titles, iterations and complete rewrites.
It started back in 2007. I was away from my kids (then 7months old and 2 1/2 years) for the first time in Officer Candidate School at Fort Benning. My husband was deployed again and call me old fashioned but I didn't think that hanging out at the bar was the right place for a mom with a deployed husband. So I would take my happy little self off to the local Barnes and Noble and read or write on the weekends. I'm kind of a nerd in that books offer me comfort and solace. They always have. I like to say the best thing about being in Iraq was the time to read because there were no dishes to do, laundry to fold, etc. You know, when there aren't mortars and rocks going off. But that's another blog for another time.
I remember the exact moment the first words of Shane's book came to me. I was sitting in a classroom in Building 4 on Fort Benning (affectionately known as Building Snore due to the relentless classes required for Officer Candidates). One of the Ranger candidates was chewing out one of his classmates for being lazy. Can't say that I'd argue with him for that one but anyway. The bottom line was this guy had a combat patch from the 75th Ranger Regiment and I remember thinking that his frustration wasn't with soldiers who didn't know any better but rather, with soldiers who were unwilling or unable to train.
That prompted the original thought behind Shane Garrison, a guy who devoted everything to train his soldiers for combat. Shane's story has stuck with me over the years despite numerous rejections and lots of frustration. Many writers advised me to put it away and write something else. "Maybe not this book" or "maybe it's time to write something else". And I did. I've put Shane and Jen beneath the bed a dozen times over the years, only to have them start nagging at me, urging me to give them just one more shot. Because of You was the book that would not die, would not let me put it away. At least not for long.
Their most recent shot came in the form of a blog post from Sue Grimshaw. Right after SEAL Team 6 that had finally gotten Bin Laden, the romance world went nuts for all things military, particularly Navy SEALs. Sue wrote a great post about military heroes and mentioned that she was looking for a contemporary military romance that was NOT, oddly enough, romantic suspense.
What's the worst that could happen, right? If she passed because it wasn't ready, then well, Shane and Jen would simply ended up back beneath the bed where they'd been for the last year. So I shot her a Direct Message (DM) on Twitter. I said, hey, I saw your blog about military romance that's not suspense and I just happen to have one, would you be interested? And lo and behold, she dropped me a note back almost immediately that said yes, shoot it over.
I emailed the file and figured it would be a couple weeks before I heard anything. Publishing takes time, as we have all learned, so imagine my surprise when I see a DM "didn't get anything" about four days later. Well crap. So I double checked the email and resent the file and went back about my life. I've had lots of submissions where I never heard back, so again, I figured I had time. But the really cool part about the email was a little voice in the back of my head that whispered hey, I've got an editor who was waiting for my book. Sue surprised me again with a great note within 48 hours. "Hey I really like this but are you open to revisions?"
Um, hell yeah!
At the time, I didn't know that I would be the launch for the relaunch of Loveswept as a digital first line. Needless to say, the news kept getting better and better. Not only did Sue acquire Shane's story, she picked up two other books in the series, the series that started my writing, the series that spoke to the thing that burns in me. I've tried writing about something other than soldiers but I always come back to the men and women who inspire me ever single day.
So I'm beyond excited that you get to experience Shane and Jen. Technically, this is the 2nd book I ever wrote, but there have been so many rewrites and overhauls, its more Iike the 10th or 11th. But Shane is the 2nd hero I've ever put on page and oddly enough, he's stayed relatively consistent over the different iterations. It's always been about his men and it's always been about learning to love someone other than leading soldiers.
I always say, the good Lord Himself could command the First Cavalry Division but the day would come when He would change command. The Army will find someone to replace you, no matter who you are. The thing Shane had to learn was to let go, to find another way to give back, and to realize that there was more to him than just a good soldier. And Jen was the perfect person to guide him through his crucible.
So I hope you enjoy Shane and Jen as much as I've enjoyed writing them over the years. I'm excited and grateful to Sue and the entire team at Random House for bringing me into the fold and giving my stories the chance to hit the page. Thanks so much for having me here today!
Jessica Scott
My Blog

Now, that's romance *sigh* + Giveaway!

COMING HOME by Mariah Stewart
I've always loved Mariah's suspense stories, but when she decided to write small town contemporaries she made my heart sing! This trailer is pure romance — I'm so moved by this video that I'm totally all over buying this book? You? Does it affect you the same way?
& some really knock your socks off like Lori's — you just want to know, what these heroes are all about, yes?
By viewing this trailer, you know the series includes three hotties, that are involved in something mysterious, with adventure . . . maybe they are undercover agents & so forth. The visual definitely makes you think about the series & what the author is conveying to you — for me, it makes me all the more excited to read Lori's books.
Some books lend themselves to trailers better than others. Linda Lael Miller's Western series also entices the reader to give her books a try, don't you think?
Wow — this trailer make me want to move West! Go West young man . . . woman & child !!
What other book trailers have you found to be affective in helping you to decide whether to buy a book or its series?

Remember, 5 randomly chosen commenter's thru out the week will be eligible to win a FREE book — Winners posted Sunday's — good luck! SueG
Hello Everyone! Romance at Random is here!!! + Giveaway!
Hello everyone!
Welcome to Romance at Random, our new website for Romance readers!
My name is SueG & I will be one of your many hosts on Romance at Random. Some of you may remember me from Borders True Romance Blog? Romance at Random has now developed a community that will be similar to True Romance Blog, as it will be a community for ALL Romance!!
Our team is madly scheduling all sorts of fun, exciting, different things for our community of readers including:
*FREE books!!
*Book Reviews from some of the savviest readers around
*Guest Bloggers – these ladies are in the know & will be engaging us in some very romantic conversations!
*You will meet unpublished authors, debut authors, New York Times Best Sellers who will tell you all about what they are writing, reading & planning for the future.
*EXCERPTS! Yes, we will be giving you sneak peeks on what we are publishing too!
*Polls – it is time to be heard! Cast your vote joining us on some of our zany polling topics – Ex: Do you like chest hair on your male models? Vote – Yes – No!
& so much more – we want to hear from you too so visit us everyday & comment! You may be randomly chosen for a prize, & / or, an opportunity to post your views on our site.
I am really excited about our new venture & I hope you are too . . . in fact, to make this a real community, let us know, with your comments below, what you would like to see on our site? What you do NOT want to see on our site?
Thanks everyone — & in the spirit of Romance at Random, 5 randomly chosen commenter's, through-out this weeks posts, will be eligible to win a FREE book – so, comment away!!!
***Winners will be chosen on Sundays & will be posted separately for all to view so make sure you stop by weekly to see if you're a winner! Good Luck – SueG