#NewRelease, don't miss THE ARRANGEMENT by Mary Balogh
On sale now!
NEW YORK TIMES BESTSELLER
A mesmerizing story of passionate awakening and redemption, Mary Balogh's new novel unites a war hero consigned to darkness with a remarkable woman who finds her own salvation by showing him the light of love. Read more
WEEKLY GIVEAWAY: Enter to win a copy of A MOST DEVILISH ROGUE!
This week we're giving away 10 copies of A MOST DEVILISH ROGUE by Ashlyn Macnamara, asensual new novel, which proves that two hearts are better than one. Winners will be emailed this Friday, so enter to win below!
As always, you can head over to Romance at Random's Giveaway Tab, for any giveaway details you might need, and we'll remind you throughout the week to enter via Facebook and on Twitter.
Follow us now so you won't miss out! Read more
WEEKLY GIVEAWAY: Enter to win a copy of A WOMAN ENTANGLED!
This week we're giving away 10 copies of A WOMAN ENTANGLED, an exquisitely sensual novel in which an ambitious beauty seeking a spot among the elite is thwarted by a most disruptive gentleman. Winners will be emailed this Friday, so enter to win below!
As always, you can head over to Romance at Random's Giveaway Tab, for any giveaway details you might need, and we'll remind you every day during this week to enter via Facebook and on Twitter.
Follow us now so you won't miss out! Read more
Author Ashlyn Macnamara on Best "Friends-to-Lovers" Books
In a sense, this is Jane Austen's fault. When Emma fell in love with her long-time friend Mr. Knightley, one might say a sub-genre was born. Only Emma didn't realize what was happening at first, did she? And therein lies the fun with Miss Woodhouse blithely trying to set her acquaintances up and Mr. Knightley telling her to mind her own business until, through jealousy, realization strikes.

I also have a personal stake in this topic, since I was friends with my husband before I married him. I think there's something special about Read more
WEEKLY GIVEAWAY: Enter to win a copy of THE SCOUNDREL TAKES A BRIDE by Stefanie Sloane!
This week we're giving away 10 copies of THE SCOUNDREL TAKES A BRIDE by Stefanie Sloane, the latest novel in her irresistible Regency romance series. Winners will be emailed this Friday, so enter to win below!
As always, you can head over to Romance at Random's Giveaway Tab, for any giveaway details you might need, and we'll remind you every day during this week to enter via Facebook and on Twitter.
Follow us now so you won't miss out! Read more
WEEKLY GIVEAWAY: Enter to win a copy of A Christmas Bride/Christmas Beau by Mary Balogh!
This week we're giving away 10 copies of A CHRISTMAS BRIDE/A CHRISTMAS BEAU by Mary Balogh, a pair of classic Regency-era Christmas romance novels perfect for this time of year. Winners will be emailed this Friday, so enter to win below!
As always, you can head over to Romance at Random's Giveaway Tab, for any giveaway details you might need, and we'll remind you every day during this week to enter via Facebook and on Twitter.
Follow us now so you won't miss out! Read more
Book Review of The Proposal by Mary Balogh, Thank you Romance Reviews Today!
In Mary Balogh's engaging and seductive new novel of drama and romance, a woman comfortable in her solitude allows temptation to free her heart, when a daring war hero shows her how truly extraordinary she is.
THE PROPOSAL – Mary Balogh
The Survivors' Club Septet, Book 1
ISBN: 978-0-385-34332-9; eBook ISBN: 978-0-345-53357-9

A special review from Jane Bowers, visit Jane at her blog site: Romance Reviews Today
England after the Napoleonic Wars
The Duke of Stanbrook lost his son in the wars and generously opened Penderris Hall, his estate in Cornwall, as a place for other officers to recuperate. The duke, five officers and the widow of another shared their traumas and became fast friends as a result. So close did they become that they dubbed themselves the Survivor's Club and agreed to gather for a few weeks each year. They all carry scars of some sort, either visible or hidden.
Read more
Bestselling Regency Author Mary Balogh Answers R@R Reader Questions
New York Times bestselling author Mary Balogh has been writing regency romances since 1983 and shows no signs of slowing down. Her new book, The Proposal, goes on sale tomorrow and kicks off a new series, delivering the kind of sexy, intelligent, romantic read that fans have come to crave from this author. Mary has also, to her fans' delight, recently joined Facebook where she now connects with readers on a daily basis. We thought we'd bring Mary even closer to her fans by having her answer some questions straight from our Romance@Random Facebook page. Read more
Random Thoughts: Cherishing Charlie (and a few other people, too)
It is the eve of the release of The Saint Who Stole My Heart, my fourth book to be published. I spent a lot of the day at the emergency vet with Charlie, my love sponge of a chocolate Lab. He has a seizure disorder, and so infrequent but small attacks are not uncommon. Unfortunately no matter of valium would stop the seizures this afternoon, so I packed him up and headed to the ER. Read more
Why Kick-Ass Heroines Rock
Author Shana Galen shares a few of the reasons why she loves writng (and reading) about strong female characters.
First of all, let me say thank you to Romance@Random and Stefanie Sloane for having me. I'm thrilled to be here!
Lest the title of this blog confuse you, let me first say I love all heroines. I've written my share of young virgins who certainly had, or developed, a backbone but wouldn't utter the word ass even if they were talking about a donkey. I have nothing against those types of heroines. They have their pros and cons.
But this blog isn't about sweet, demure little misses. This blog is about tough, spunky, fearless heroines. And let me tell you they are as much fun to write about as they are to read about. Take Sophia from my recent book Lord and Lady Spy. As the title would suggest, she's a spy, and there's pretty much nothing she can't do.
Accurately throw a dagger? Check.
Hand-to-hand combat? Check?
Set booby traps? Check.
Cipher code? Check.
Fire a pistol? Well…she needs a little work in that area. But I had to give her some weaknesses. She can't be perfect.
The heroine in my new novel, The Rogue Pirate's Bride, is far from perfect. Raeven is young, impulsive, and a little spoiled. She likes to get her way. At the beginning of the novel, she's after the blood of the notorious pirate Captain Cutlass and has no qualms at all about challenging him to a duel. Her weapons of choice are swords.
I had so much fun with these two characters. I loved seeing what trouble they would get into next. And the best part was they always managed to get out of it as well.
So here are just a few reasons why I love writing kick-ass heroines:
You never know what they're going to do next.
For an author like me, who's not much of a plotter, the sweet miss can take a bit of work. She wouldn't be caught dead doing so many of the things that normally makes a story exciting, and while I have to make sure she remains in character, I also want the writing to be interesting for the reader. The kick-ass heroine, on the other hand, isn't afraid of much. She may have one or two hang-ups, but she's pretty much ready for any adventure I imagine. Raeven in The Rogue Pirate's Bride fights a duel with a pirate, is kidnapped, kisses the hero, and shimmies down a ship's anchor cable to escape. All of this happens in the first two chapters!
They defy all convention.
My stories are set during the Regency era when rules were not simply a suggestion. A lady followed the rules or she found herself living in the country with sheep and a lady's maid for company. So when one of my heroines breaks the rules, she is taking a big risk and those scenes are really enjoyable to write. It's also fun to push the envelope. No one reads books about average people who only do average things. We read to live new lives. A heroine who isn't afraid to step out of her comfort zone is a welcome escape from our own, sometimes routine, lives.
They have great sex.
It stands to reason that most heroines who aren't afraid to take risks outside the bedroom wouldn't be afraid to take them in it. I had to think hard about the sex scenes between Sophia and Adrian in Lord and Lady Spy and those between Bastien and Raeven in The Rogue Pirate's Bride. I didn't want to write typical sex scenes. I wanted the action in the bedroom to reflect the characters. Sophia, for example, likes Adrian to be a little rough. Raeven has no problem using a dagger for erotic purposes. The kick-ass heroine makes sex scenes more fun to write and read.
What about you? Do you like kick-ass heroines? Who are some of your favorites? I'll be checking in all day to read your comments. I'm also pleased to offer copies of The Rogue Pirate's Bride to two readers who comment (U.S. and Canadian residents only).
Shana Galen is the author of numerous fast-paced adventurous Regency historical romances, including the Rita-nominated Blackthorne's Bride. Her books have been sold worldwide, including Japan, Brazil, Russia, Spain, Turkey, and the Netherlands, and have been featured in the Rhapsody and Doubleday Book Clubs. A former English teacher in Houston's inner city, Shana now writes full time. She's a wife, a mother, and an expert multi-tasker. She loves to hear from readers: visit her website at www.shanagalen.com or see what she's up to daily on Facebook and Twitter.

Guest- I wasn't always about romance novels by Sarah + Giveaway!
I wasn't always about romance novels by Sarah from Romance Novel Sluts
Growing up, I wasn't a reader. I watched TV. A lot of TV. From the afternoon cartoons, to Tom Brokaw, to my prime time schedule, to M*A*S*H reruns late a night. I watched Johnny Carson's monologue when I should have been in bed. The only thing I read willingly was the Sunday comics, the TV schedule, and old Archie comics.
Mom, an avid reader and former librarian, struggled with me, the only non-reader of four children. My reading comprehension suffered all through elementary school. I passed, reading when I really only had to, what I had to, or sometimes when extreme boredom or dire weather conditions were involved.
Fate happens, I suppose. Mom went to work at a cozy family-owned new/used bookstore on the west side of Houston (called Katy Budget Books). A couple of years later, I was hired as temporary help the summer the store moved and reorganized itself, then permanently for shelving books. I shelved children's books, westerns, war novels, horror, Regency romance, and the budding "weird shelves" (futuristic, fantasy and paranormal romance). It wasn't until prepping for the store's semiannual sale one night, as Mom toss historical romances me to mark for the sale boxes, that I started a little stack of books off to the side.
A stack of books I wanted to read.
Books Mom promptly took to examine to see if they were age appropriate for a girl who had never read anything like them, let alone a Barbara Cartland or a Harlequin Romance. These weren't books where the heroine "ascended to the stars" or was chastely kissed.
While I never got the books I so carefully set aside that night, Mom started me on the Sunfire books (YA historical romances) then moved me to Regency romances (including Janice Bennett's time travel Regencies). After giving me an old Tapestry to read, I snuck my first Julie Garwood home.
I came fully aware, I believe, of books, and it no longer took boredom or bad weather to get me to want to open one. I read instead of watching TV. I read before switching the light off at night. I read at school, never embarrassed of the bodice ripping clench covers. They were a badge of achievement for me. It made me laugh every time a boy in class asked me, in a whisper, "Is it true there is sex in those books?" I would look at them, smile, and say, "Yes."


I knew I wasn't reading them for the sex. I was reading them for the way they made me feel: Happy, good, content, joyful, empowered. I still read them now to recharge my mind so I can take on the world.
There are days now, I just have to read a romance. Like pulling weeds. Sometimes, I just have to pull weeds. I do it not for the action, but how it makes me feel. My husband doesn't seem to understand that.
What was it for you? What made you start reading romance? Remember, 5 commenters are randomly drawn to win a random free book every week – winners announced on Sunday – good luck!
Thanks! Sarah
Cover Time – what rocks your socks? + Giveaway
We've not done a cover post in quite some time — our tastes surely have changed since our last discussion — what we liked yesterday may not be the look we like today? The cover to my left is our hero, Tom – Tom is my cover of the month for Feb – he's my avatar on Twitter. I chose Tom because he makes me smile & reminds me of Ruthie's story, which BTW, is laugh out loud fun! Heart-warming and sexy too – really a great story & our next Original Loveswept release, on sale 12/13/2012, $2.99. I also love the cover of her next book, coming out in June, About Last Night -

Yes, the cover Gods have blessed us — we've got an awesome art department that seems to nail our covers, depicting the hero of our stories to a 'T'.

But there are more to choose from, and I'm anxious to hear what you like & don't like, and to find out if your opinions have now changed since you're purchasing more digitally? Tell us below!
And now, for the Cover Revue. There are five covers within each category — these books have released in the past few months or are soon to be released — based on the category, pick your favorite cover & tell us in the comments what you like best – have fun!
Remember, 5 randomly chosen commenters are chosen weekly to win a random book – winners announced on Sunday -good luck!
HEA at USA – Book Review of Sweet Revenge by Christy Reece


Sweet Reward
Review written by – Mary Grzesik, USA TODAY
CAPTION
Sweet Revenge is Christy Reece's latest Last Chance Rescue novel, and it starts off with a heart-racing, daring rescue. Dylan Savage, a Last Chance Rescue operative, is sneaking into a house to rescue kidnapped schoolteacher Jamie Kendrick. This first scene is very telling about these two characters.
When Dylan reaches the room where Jamie is held, she jumps on his back. Not wanting to hurt her, he drops to the floor. She says in a raspy voice,
"Touch me and I'll kill you."
Dylan feels admiration and compassion at the same time. He's relieved that she's "tough." Dylan reassures Jamie that he is there to rescue her, but she doesn't believe him. She's naked and chained by one wrist. Jamie covers herself with a sheet while Dylan picks the lock on the handcuffs then gives her his shirt. She is weak and barefoot but determined to walk out on her own. For expediency he picks her up tenderly and rushes her out of there.
Jamie's and Dylan's personalities contradict their appearances: Dylan is alpha strong with a tender middle, and Jamie is petite with an iron will. This theme weaves throughout the book and makes their interactions riveting.
Stanford Reddington is a wealthy, "respectable" businessman. He has many diverse business interests, but his human-trafficking division is hidden under layers of secrecy. He lives in a secret location with his wife and daughters. What makes this villain particularly creepy is how normal he is with his family. He loves his wife and treats her with great respect. He dotes on his daughters and toddler son, and they have everything they need, except a view of the outside world. It's another contrast: He considers the girls he kidnaps for his business "merchandise." He's angry when Jamie escapes. The law put a microscope on him, but he came out OK by saying he was taking care of Jamie in her abused condition. His older son, Lance, who was involved in the human trafficking, has been sent away to keep him out of trouble.
Jamie's sole purpose now is to stop Reddington from hurting anyone else, not just revenge. She wants to be trained by LCR so she can go after Reddington herself. The LCR team, including her sister/LCR operative McKenna, wants Jamie to return to her old life while they take care of Reddington. She deals her way in by dangling insider info she heard as a prisoner in Reddington's home. She won't divulge the info until she's trained. She spends a few grueling months at a cabin, training under Dylan's tutelage. Jamie's been in love with Dylan since her rescue. Dylan tries to keep her at arm's length but fails miserably. Their chemistry is too strong. When Jamie's training is almost complete, Dylan pushes her to divulge the insider info. To break their bond, he lies and claims that's all he ever wanted from her and she's furious and hurt at the same time. She leaves him there.
Jamie promises her sister McKenna that she is taking a teaching job in the U.S. In reality, and in disguise, she's taken a teaching job with the Reddington family. Dylan, also undercover, has worked his way into Reddington's inner circle and is invited to his private island. Dylan's and Jamie's paths converge again, although Jamie recognizes Dylan well before he recognizes her, from her laugh. They find what they came for with some unexpected help. Their late-night escape from the island is knuckle-biting. The HEA is very satisfying, even if Jamie thinks it'll never happen.
Christy does it again with another terrific couple. I loved this book for its message of hope and redemption. Jamie is one of the toughest heroines I've ever read. She bounces back from a horrific experience and balances great determination with a loving heart and a love of teaching children. Dylan is my favorite type of hero: tough, strong alpha but gentle with Jamie. He overcame a horrible childhood, obtaining a psychology degree so he can help others. He respects Jamie's strength and determination and treasures her at the same time, an irresistible combination.
I'm looking forward to the last of the trilogy, Sweet Reward.
Mary Grzesik is a book lover, beta reader and contributor at the Romance & Oreos Book Club.

Weekly Winners!
Reminder to observe Martin Luther King weekend & hoping you are enjoying your day -
Thanks again for blogging with us this week — winners are below & if you are one, please send your snail mail to: romanceatrandom@randomhouse.com so we can get you your book! International commenters &/or commenters that prefer a digital copy please provide us your email addy so we may prepare your preview in Net Galley. Authors that may have offered a giveaway during the week will post their winners on those posts in the comment section — so take a look to see if you're included!
Congrats – join us this week for our Reader Rally on Tuesday — Happy Romance!!

YA – Young Adult books for Romance Readers +Giveaway!
It's no secret that YA is a hot market right now. In fact, according to American Libraries, the journal of the American Library Association, it's estimated that almost 5,000 titles will be published for this audience in a given year. And while it's great that young adult readers have choices, the question remains…what truly resonates with teens? What makes a book a hit?
In my work as a high school librarian I've seen books that fly off the shelves and circulate constantly; I've also seen well-reviewed titles sit on the shelves and collect dust. It's hit or miss, unless we do what we should always be doing and asking teen readers what they want.
So that's what I did. And you know what? They want respect.
Sounds simple enough, but when it's broken down it's not so easy and it's definitely not easy to do in a book. Which brings me to my first observation and the most critical piece of advice: If you are writing YA simply to make a sale, to jump on the hot trend, don't.
One of the things most obvious to teens is when they are being patronized. They can smell it from the adults in front of them, and they can find it on the pages of a novel. They will not respond to preachy-ness, over-blown messages and negative stereotypes. Now, I'm the first one to say that things become clichés for a reason, and yes, teens get in their fair share of trouble, but for the most part the teenagers today are hard-working, motivated individuals who are under a lot of pressure to perform.
When you look at books that are successful, there's a common thread—strong characters who show love, greatness, compassion and/or intelligence beyond what is expected of them. Cassia, Ky and Xander in Matched (Condie); Quentin from Paper Towns (Green); Brittany and Alex in Perfect Chemistry (Elkeles); Katniss and Peeta in The Hunger Games (Collins) and even the much-maligned Bella from Twilight (Meyer) are characters who have resonated with YA readers and adults as well. Each character, at some moment in the respective books, sheds the self-centeredness we usually ascribe to young adults and allows readers to see they can put the needs of others above themselves. (And yes, naysayers…Bella DOES do this.) This quality of selflessness, of being willing to sacrifice for others, is often the driving force behind a successful young adult book.

As an adult in this YA world I love that kids relate to characters like these. I know there will always be a place for the edgier books, but in these troubled times, many teens are gravitating toward characters who give them hope, who show them they can be greater than they think they can be.
Honestly, shouldn't we all be looking for that greatness within? 5 winners receive a FREE book every week, comment below — announced on Sunday
Jeannie Moon is a high school librarian from Smithtown, New York who loves that she has a job which allows her to immerse herself in good books and call it work. She is an avid reader of both young adult and adult romance, and spends the time she isn't in her library spinning romantic tales of her own.
LADY AWAKENED: Final Winners Announced!
A Lady Awakened is on sale now, but here are the last lucky 10 who will receive a FREE copy:
Elena R. from Philadelphia, PA
Nancy H. from Sandusky, OH
Diane D. from Boca Raton, FL
Billi Jo A. from Perry, MI
Clarie A. from Marshfield, MO
Timothy K. from Shelton, WA
Diane N. from Columbus, GA
Sarah D. from Wilmington, DE
Kelli S. from Round Lake, IL
Ann N. from Westminster, CA
Thank you to everyone who entered! Winners: congratulations, and enjoy! If you love the book, don't forget to watch for A Gentleman Undone, coming in May 2012.
Visit CeciliaGrant.com | Find Cecilia on Facebook


LADY AWAKENED Giveaway: Winners & Last Chance to Enter!
Our month-long giveaway of A LADY AWAKENED continues: here are the ten winners from last week's entries! Happy holidays, and enjoy your free copy of this great novel!
Stacie C. from Johnson City, TN
Joy R. from Phoenix, AZ
Leslee K. from Parkesburg, PA
Deborah R. from Mint Hill, NC
Lynn Q. from Newnan, GA
Sheila H. from Cincinnati, OH
Christine M. from Sacramento, CA
Rebecca S. from Gary, IN
Cheryl C. from Jonesboro, GA
Tia K. from Bridgeport, CT
Here's your last chance to win! Cecilia Grant's debut goes on sale tomorrow, so in honor of the special day, we'll be picking the last 10 winners to receive an ARE edition. Good luck to all!
A Lady Awakened by Cecilia Grant – debut! + Weekly Giveaway!
In Cecilia Grant's emotionally rich and deeply passionate Regency romance debut, a deal with a rumored rogue turns a proper young woman into . . . A Lady Awakened.

Newly widowed and desperate to protect her estate and beloved servants from her malevolent brother-in-law, Martha Russell conceives a daring plan. Or rather, a daring plan to conceive. After all, if she has an heir on the way, her future will be secured. Forsaking all she knows of propriety, Martha approaches her neighbor, a London exile with a wicked reputation, and offers a strictly business proposition: a month of illicit interludes . . . for a fee.
Theophilus Mirkwood ought to be insulted. Should be appalled. But how can he resist this siren in widow's weeds, whose offer is simply too outrageously tempting to decline? Determined she'll get her money's worth, Theo endeavors to awaken this shamefully neglected beauty to the pleasures of the flesh—only to find her dead set against taking any enjoyment in the scandalous bargain. Surely she can't resist him forever. But could a lady's sweet surrender open their hearts to the most unexpected arrival of all . . . love?


Here's wait readers are saying:
Early quotes from Amazon include:
If you're looking for a historical romance that's a bit different than a lot of books out there, you'll like this book. I would never have guessed that this is a first book by this author. I'm looking forward to reading more books by her.
Truly notable is the quality of the writing/language.
A fun read. I liked it a lot.
This debut novel by Cecilia Grant is a winner.
PLUS:
A Lady Awakened had a hard time to keep me interested, where was the romance? I tell you, it had its shining moments unders pages and pages of business talk. Don't get me wrong, I loved all the scenes between the main couple, terrific caracters! The dialogue between them is what kept me reading till the end!
The story had a lot of potential but the pacing and the over descriptive scenes. I enjoyed the romance and the characters, but the story that really brought them together would attract historical fiction readers more than historical romance fans.
I will read other works by Cecilia Grant especially if it has a stunning cover like this one!
Rating: 3 stars out of 5 Nat at
A Lady Awakened plays on the love-hate relationship trope. At the beginning Theo and Martha are worlds apart in temperament. Martha is severe and serious and studious. She is passionate about bringing education to her tenant's children. Theo is a dandy who arrogantly believes he is God's gift to women. Each has something to learn from the other.Read more of Good Books & Wine's review here

More from Joyfully Reviewed The premise of A Lady Awakened really intrigued me. I was interested in the plight of a woman desperate enough to get pregnant that she would hire a man to help her.

I received an ARC of A Lady Awakened by Cecilia Grant from Amazon Vine. This is Grant's first book and it is a keeper. For starters it is full of humor. I was laughing out loud throughout the first part of the book. more from Mixed Book Bag Reviews
Comment below – is this a book you'll try? Were the reviews helpful? Every week 5 winners are randomly chosen to win a random book — good luck – winners announced on Sunday!
Building a Perfect Hero (or not) + Giveaway!

Building a Perfect Hero (or not)
Back in the day, typical romance fiction heroes had flaws such as arrogance, being temperamental, or carrying emotional scars left over from childhood that made them unable to commit to a relationship. By the end of the book, though, these flaws were overcome, or at least, well understood by the hero and heroine. You never read about a hero with a physical deformity or an un-redeeming flaw. These heroes were all Greek-God gorgeous, every last one of them. No-one else needed to apply.
Yet, as I turn the pages of my favorite romances today, I am discovering more atypical heroes – not in the sense of men with deeper internal flaws, but in their imperfect physical appearance. And I couldn't be more thrilled.
We have romance heroes who are blind, whose arms and faces bear visible scars, who have lost limbs or who use wheelchairs or canes. Who reflect the real life heroes we, our friends and families, love wholeheartedly, every day. Even television has begun to break the perfect hero mold by introducing J. R. Martinez (the triumphant winner of the Dancing with the Stars reality competition and former actor on All My Children) who lights up the screen with his talent and his savoir faire.
My preference for an imperfect romance hero must have started with the comic strip, Brenda Starr, Reporter. I fantasized about her exotic boyfriend/husband) Basil St. John. He was brooding, tall and dashing – a typical romance hero – but with one significant difference. He wore an eye patch. This Brazilian eye candy was blind in one eye. And nobody cared.
Then there's Jean Marais, seen above, legendary star of films including the breathtaking black and white French version of Beauty and the Beast by director Jean Cocteau. A beefcake 1940's star, Marais' incredibly chiseled male jaw and sensual appeal personified a typical romantic hero – but I much preferred the scenes where he was fully transformed into the character of la bête (the beast). La bête was able to speak of love, death, and desire solely through his eyes, surrounded by an exquisite visage of horror. Be still my heart! I was disappointed when Beauty transformed the beast and they rose into the sky to inhabit his perfect kingdom. B-o-r-i-n-g.
One of my favorite romance stories featuring a not-so-perfect hero is Teresa Medeiros' Yours Until Dawn. From the moment that scarred and blind hero Gabriel Fairchild stumbles (literally) into view of the heroine Samantha Wickersham – he steals your breath away.
Another favorite pick is Lynsay Sands' regency, Love is Blind. Although both the hero and heroine have imperfections, Lady Clarissa Crambray learns to love Adrian Montfort, Earl of Mowbray, despite his disfiguring physical appearance.
Why do I adore a bad boy who isn't physically perfect? I think Samantha's reaction to Gabriel says it best. "His ruined beauty was somehow more compelling than perfection could ever be."

What about you? Can a romance hero be less than physically perfect, but still enthrall you as a reader?
Jenna Victoria is an aspiring novelist whose articles have appeared in magazines and newspapers. She is currently writing an inspirational romantic suspense series, and serves as President of Faith, Hope and Love, the inspirational romance chapter of Romance Writers of America. She is also a member of ACFW (American Christian Fiction Writers) and Long Island Romance Writers.
A LADY AWAKENED Giveaway: Winners! (Week 2)
We're giving away 10 free copies of Cecilia Grant's debut regency romance, A LADY AWAKENED, every week in December. Here are last week's winners!
Briana H. from Sugarland, TX
Davida C. from New Boston, TX
Sandra E. from Burlington, NC
Patti D. from Hawkins, WI
Sue J. from Bamberg, SC
Lora P. from Omaha, NE
Margaret S. from Zephyrhills, FL
Danielle G. from Kissimmee, FL
Pam B. from Meridian, ID
Jeanne S. from Pittsburgh, PA
There are still 2 weeks left in December, so there's still plenty of time to enter. And who wouldn't want to read the romance debut Mary Balogh calls  "a marvelous gem of a book"?  Read an excerpt and enter to win below!

A Lady Awakened by Cecilia Grant (Sneak Peek)
Visit CeciliaGrant.com | Find Cecilia on Facebook
10 new winners will be selected next week, so sign up today!
NO PURCHASE NECESSARY TO WIN. Limit one entry per person. Sweepstakes is open to legal residents of the fifty (50) United States who are 18 years of age or older. Void where prohibited or restricted by law. For a copy of the official rules, click here or go to http://www.romanceatrandom.com/official-rules-for-rr-sweepstakes/
A LADY AWAKENED Giveaway: Winners!
Last week we told you that we'd be giving away 10 free copies of Cecilia Grant's debut regency romance, A LADY AWAKENED, every week in December. Here are the first week's winners!
Debbie S. from Livingston, NJ
Pamela B. from Pomona, MS
Jessica W. from Bay Village, OH
Cheryl M. from Essex, MD
Irene T. from Pittsburgh, PA
Renee B. from Houston, TX
Lisa R. from Little Hocking, OH
Sharon B. from Cabot, AR
Lauren M. from Memphis, TN
Lisa W. from Monroe, WI
There are still 3 weeks left in December, so there's still plenty of time to enter. And who wouldn't want to read the romance debut Mary Balogh calls  "a marvelous gem of a book"?  Read an excerpt and enter to win below!
A Lady Awakened by Cecilia Grant (Sneak Peek)
Visit CeciliaGrant.com | Find Cecilia on Facebook
10 new winners will be selected next week, so sign up today!
NO PURCHASE NECESSARY TO WIN. Limit one entry per person. Sweepstakes is open to legal residents of the fifty (50) United States who are 18 years of age or older. Void where prohibited or restricted by law. For a copy of the official rules, click here or go to http://www.romanceatrandom.com/official-rules-for-rr-sweepstakes/
Weekly Winners – See what you've won!
Winners on Romance At Random
Hi everyone! Thanks again for blogging with us this week — winners are below & if you are one, please send your snail mail to: romanceatrandom@randomhouse.com so we can get you your book! Or email if you prefer a digital copy. Authors that may have offered a giveaway during the week will post their winners on those posts in the comment section — so take a look to see if you're included!
Special this week from the ROMANCE BANDITS — 3 day's of loot noted below but now for R@R's Weekly Winners!
Congrats to all:
And now, for the Bandits:

Congratulations to all the Romance Bandits invasion winners. Please email me on anna@annacampbell with your snail mail details and we'll organize your prizes.
Day 1:
ARC of MAD ABOUT THE EARL by Christine Wells – Anna G
Signed copy of HEIRESS IN LOVE by Christine Wells – Natasha Devereux
Advanced copy of THE COWBOY'S SECRET SON by Trish Milburn – Barb Riley
A MARINE FOR CHRISTMAS by Beth Andrews – Charlie Kenmore
THE PRODIGAL SON by Beth Andrews – Ilona
MIDNIGHT'S WILD PASSION by Anna Campbell – Donya
MONEY, HONEY by Susan Sey – Joye
MONEY SHOT by Susan Sey – Suzanne
$10 B&N Card courtesy of Susan Sey – Cheryl C.
Romance Bandits mousepad courtesy of Joan Kayse – Katie Lee
Day 2:
Signed copy of REDEEMING THE ROGUE by Donna MacMeans – Amy Conley
MUST HAVE BEEN THE MISTLETOE anthology (novella by Tawny Weber) – Deb
Signed copy of THE SURRENDER OF LACY MORGAN by Suzanne Farrell – Sheila
Signed copy of SEX, LIES AND MISTLETOE by Tawny Weber – Beebs
Signed copy of SEX, LIES AND MIDNIGHT by Tawny Weber – Patti P.
$10 B&N Gift Card courtesy of K.J. Howe – Stacey Siferd
Signed copy of MY RECKLESS SURRENDER by Anna Campbell – Charlotte Skipper
Day 3:
Signed copy of CAPTIVE OF SIN by Anna Campbell – Janice Bennett
Signed copy of SCANDAL OF THE SEASON by Christie Kelley – Gena Robertson
An e-book of THE AVENGER by Jo Robertson – Tin Ong
A Jeanne Adams DARK BUT MERRY PACK including signed copies of DARK AND DEADLY, DEADLY LITTLE SECRETS
Starbucks Christmas Blend and a mug – Melanie Adkins
A Kate Carlisle goody pack including a signed copy of AN INNOCENT IN PARADISE, chocolates, post-its
and a Starbucks card – Ruth Salisbury
A Romance Bandits mouse pad courtesy of Anna Sugden – Julie Barrett
The Peach Keeper by Sarah Addison Allen + Giveaway!
The Peach Keeper by Sarah Addison Allen


If you like Adriana Trigiani or Kristian Hannah, you'll enjoy, THE PEACH KEEPER – this is a good Southern type of contemporary story with a little mystery woven in. Nice romances (yes there are two!) and good characters – very enjoyable story.



View all my reviews

Sarah is unique in her ability to create that contemporary Southern, 'comfort-reading' story. Set in the Blue Ridge Mts, we meet two women who are trying to move on with their lives. Willa, whose fallen a bit from the towns grace with an old scandal created by her grandfather and Paxton who is just trying to get away from a very controlling, wealthy Southern family. Each find their heroes to be men that have been in their lives all along but just did not even realize . . or did, but because of circumstance, could not act on it. As the story develops a body is found creating a small murder mystery from years ago — as this plot line develops, Paxton & Willa become friends and also find out they are linked in the outcome of this mystery.
Very well written, great paced story with twists & turns & fun characters — If you enjoy Debbie Macomber, Susan Wiggs, Jan Karon, Sarah's contemporary Southern story will appeal to your reading tastes too – enjoy!
The characters:
Willa Jackson: Thirty-year-old woman from a fine old Southern family of means that met with financial ruin generations ago; owner of Au Naturel Sporting Goods and Café; perpetual joker as a youth.
Paxton (Pax) Osgood: Socialite do-gooder; an old classmate of Willa's
Tucker Devlin: Charismatic traveling salesman
Colin Osgood: Landscape architect and Paxton's twin brother.
Sebastian Rogers: A local dentist and Paxton's friend. Beautiful and thoughtful.
Georgie Jackson: Willa's grandmother and one of the two co-founders of the Women's Society Club. She is currently in a nursing home diagnosed with a dementia.
Agatha Osgood: Pax"s grandmother and one of the two co-founders of the Women's Society Club. She is currently in a nursing home diagnosed with a macular degeneration.
Sophia Osgood: Paxton's mother
Was this review helpful? Ask me any question below & I'll try to answer for you & help you decide if this is a book for you! Happy reading! SueG
Allen juggles smalltown history and mystical thriller, character development and eerie magical realism in a fine Southern gothic drama. The underlying tension will please and unnerve readers, as well as leave them eager for Allen's next.
-Publisher's Weekly
Praise for Sarah Addison Allen's The Girl Who Chased the Moon
"Captivating . . . Sarah Addison Allen produces tantalizing fiction."—The Roanoke Times
"A dusting of magic, the aroma of sugary cakes swirling through the breeze, and a girl who unwittingly brings change to a town of misfits make for a sweet summer story filled with hope and forgiveness."—Beth Hoffman, author of Saving CeeCee Honeycutt
"Charming and entertaining . . . Don't miss this spellbinding tale."—Asheville Citizen Times
"Allen clearly knows that all the fun is in the journey. . . . Sit back, open this book and join her."—Greensboro News & Record
"An enjoyable read [with] doses of magical realism and romance."—Associated Press
"Easy to devour in one sitting." —The Atlanta Journal-Constitution
Buy the eBook | Find Jessica on Facebook
5 winners are randomly chosen weekly for a random book on Romance At Random and winners are announced on Sunday's –Good Luck!
Growing up in the 80s By Marquetta + Giveaway!!
As a kid, I was a tomboy but that didn't mean that I didn't want the newest Barbie or the latest doll. I would get excited when the JC Penney Big Christmas catalog would arrive in the mail. I would spend hours going through the book and daydreaming about which Barbie I would get and what outfits she would wear. Granted, we didn't have a lot of money so I knew that my daydreams were just that – dreams. But if I could get at least one of the Barbie's I coveted, it would be a fantastic Christmas. Every year I would get a new Barbie and every year my bratty brother would break her. It got to the point where I had to hide my dolls from that little monster. My favorite doll that was destroyed by the little brother brat was my Bionic Woman doll. Back in the late 70s/early 80s, there weren't that many lead, action female characters on TV so I was excited when I got that doll for Christmas. Besides Wonder Woman, the Bionic Woman was my hero. And my brother broke her beyond repair.
Growing up in the 80s, the must have Christmas gift for every girl was the Cabbage Patch doll. Like every kid, I wanted a Cabbage Patch doll but knew my chances of getting one were slim. My mom wasn't the type of mom to go to every single store looking for one; or to beat people down and snatch one out of an unsuspecting mom's hands. Thankfully my mom had a hook-up at the local Wal-Mart and I on Christmas Day, Olga (my Cabbage Patch's name) joined the family. I loved that she was a black Cabbage Patch (because I'd never had a black doll before) and she smelled so good. She was one of the best Christmas presents ever and I still have her, some 30 years later. And she still smells like baby powder.
Besides dolls, getting a new bike for Christmas was always a big deal. When I was 9, I wanted the Pink Panther Bike like nobody's business. At the time, my friends had the pink Huffy with the cushiony seat. But I being the rebel that I am had my eyes set on Pink Panther with the banana seat. Whenever we'd go to Sears, I would pay a visit to "my" bike. I'd imagine myself sitting on it, riding it around the neighborhood. And when I saw it sitting in the living room one Christmas morning, I screamed like I'd just won the lottery. Pink Panther and I had some great times. Thanks to Pink Panther I continually scarred up my knees and elbows trying to ride hard like the neighborhood boys.
Even though we didn't get much for Christmas, my parents always managed to give us the items that we really wanted. All of my Christmases were great and filled with wonderful memories.
What are some of your fondest memories? Comment below to be eligible for a random drawing each week on Romance At Random — 5 winners win a FREE book – announced on Sundays – good luck!!
Giveaway alert! Enter to win one of 10 copies of A LADY AWAKENED
Want to read the romance debut that Mary Balogh calls "a marvelous gem of a book"?
Each week in December here at Romance at Random, we'll be giving away 10 Advance Reader's Editions to 10 randomly selected winners. That's a total of 40 free books awaiting your entry–sign up below!
Visit CeciliaGrant.com | Find Cecilia on Facebook



HOLIDAY HOP! 12/2-12/6/2011 Lots of books to win!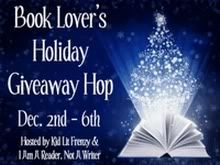 Click on the image to see other participating sites
5 winners will be Randomly chosen from the list created below – CLOSED
Happy Holidays & Good Luck! Winners must be US and will be announced in this post prior 12/8/2011
Winners are:
Evan Blanc
Gail Hurt
Shari Jung
Kim Cagle
Annette Jenkins – Congratulations!!!
Life is fun when you have Serendipity . . . .+ Giveaway!
Things that happen by chance, good things . . .the unexpected, like:
getting the job you've always wanted
meeting the man of your dreams
moving into a neighborhood and having wonderful neighbors
having a wonderful life-long friend that supports you thru good & bad times
My SERENDIPITY could be different from yours, yes? What I think is something good, unexpected or a series of occurrences that I had not anticipated may not exactly rock your world, true?
Is SERENDIPITY something we can control . . . do we make it happen? To an extent that is probably so – but, sometimes you try really hard to make life work and it just does not give you a break.
Carly Phillips is offering a whole series about SERENDIPITY – book one in the novel goes like this:
Faith Harrington was the classic girl of privilege–until her father was convicted of running a Ponzi scheme and then her marriage crashed and burned.Now Faith is back in her hometown,
hoping for a fresh start. But her father's betrayal has rocked Serendipity – and not everyone is ready to welcome her with open arms. Then she runs into her teenage crush — the dark, brooding Ethan Barron.
The whole series looks like loads of fun — KISMET is an ebook on sale now. Maybe by reading these stories some of the Serendipity will rub off on me
What are some of the things that have happened in your life, that you would categorize as SERENDIPITY? Comment below — 5 commenters win a FREE book every week – winners announced on Sunday – good luck!
It needs to happen NOW + Giveaway!
'It needs to happen NOW!'
The First Person and the YA Novel

By Stacey Agdern
Darker Still, by my friend, author Leanna Renee Hieber, is in first person. It's a big change for her, because all of her previous books were in third. And not just any third; it's the gorgeous, atmospheric third person voice that brings her particular historical world to light. But her voice in first works, and well, because 'Darker Still' a young adult novel.
What is it about young adult novels that warrants such a big change? And as a general rule, young adult books need to have a sense of immediacy to them. They need to make the reader feel as involved in the story as they possibly can.
Sophie Jordan writes both paranormal romances(under the name Sharie Kohler) and historical romances in the third person. Yet her young adult paranormal, 'Firelight' is in first person. I adore her books; the hero and heroine of 'Wicked in Your Arms', her last historical, took me through an amazing journey. But the switch to first person gave 'Firelight' that sense of direct involvement in the story that a YA needs. Readers end up hating the cliffhanger ending more because they not only identify with Jacinda, but they make her pain their own.
Lynn Viehl's Darkyn paranormal romance series is also in a very atmospheric third person, with some gorgeous language. Examples of this abound in my favorite book of that series, 'Night Lost'. In the same way as both Jordan and Hieber, Viehl wrote her young adult book 'After Midnight' in first person. That voice again provides that immediacy, so that the reader caught up in Caitlyn Youngblood's story and feels the sense of surprise when she discovers her family secrets and what that means for her developing…friendship with the mysterious Jesse.
On the other hand, there are authors like Richelle Mead and Kelley Armstrong. Both of these authors write their YA and adult urban fantasy series' in first person. But yet there's a different feel to both sets of both authors books. There's still a sense of immediacy, but the change here is in the vocabulary and writing style. What do I mean?
One of the things I've always loved about Emily Giffin's titles (Something Borrowed, Something Blue) is her ability to completely alter her first person writing style to fit her characters. It's in the vocabulary, the cadence of the story.
That kind of complete alteration is one of the things I've always loved about Kelley Armstrong's writing, so it seemed no surprise to me that the narrators in the four published books of her Darkest Powers YA series, have unique first person voices and the story involves the reader in a way that her adult books don't have to. Richelle Mead does the same thing with her amazing Georgiana Kincaid series and her Vampire Academy series. A distinct narrative voice for both series, there is a degree of immediacy in the Vampire Academy series from Rose's pov that you never need from Georgina.
So what do you think? Does YA read better in first person? Are there some YA's you've read in third that you've liked? Do you like it when an author changes their voice for a YA? Let me know , and I'll see you next month ! 5 winners are chosen weekly on Romance At Random – comment below to win – winners announced on Sunday – good luck!
Watch the Lady Awakened book trailer!
We here at Romance at Random are huge fans of A Lady Awakened by debut author Cecilia Grant, and we can't wait for the book to go on sale December 27th so that you can finally understand what we've been raving about. In fact, we really can't wait: we'll be giving away 10 advance copies EVERY WEEK in December here on the site to help spread the word about this lovely novel.
To give you more of a taste, here's a quote from the PW review of the book:
"Grant details Regency country life beautifully, with a firm and respectful hand, and the subtle yet engrossing courtship is enchanting and gratifying as it transforms these two strong-minded and very unlikely lovers."

And now, here is the trailer for your enjoyment!



Visit CeciliaGrant.com | Find Cecilia on Facebook


Climbing Into Your Character's Skin + Giveaway!
Climbing Into Your Character's Skin


'Stay in your skin' is a phrase my shifters use in my Feral Warriors series. It means keep your claws and fangs from erupting. Stay in control. But that phrase has a slightly different meaning for me, as the writer. To me, it means keeping my characters real and true to who they are. In my case, I'm not staying in my skin so much as staying in theirs.
So who are the Feral Warriors? They're the last nine shape-shifters left in the world, each of whom shifts into a different animal—lion, hawk, wolf, jaguar, viper, etc. All are warriors, all are alpha males—big, strong, and dangerous. But each is also an individual with a distinct personality, a unique history—experiences that have formed him, wounds that have molded him. And each has something deep inside that keeps him from true happiness, a hatred that festers or a wound that refuses to heal. Each will be happiest when he finds the love of his life, but until he works past the internal roadblock that's been screwing up his life (even if he doesn't recognize anything is wrong), he'll never be happy. Not even with the woman of his dreams. Which is why it's so important for me to crawl into the skins of these males and to truly understand them—what makes them tick, what makes them ache or rage in fury. Once I understand them, I'm able to find the circumstances that will force them to face that inner roadblock, that wound that's been festering inside for decades. Or centuries. Or even millennia.
And it's in thoroughly understanding each male, inside out, that I'm able to find and recognize the woman capable of forcing him to change, the woman who, alone, can heal him. And complete him. Just as no two heroes are alike, neither are the women who will fight for their souls and, ultimately, win their hearts.
Lyon, the Chief of the Ferals, doesn't have time for love and doesn't want the weakness it brings. But he's closed off emotionally and badly needs that love. And it comes in the form of sweet Kara who brings out all his protective instincts, making him feel again.
Jag, the bad boy with the foul mouth and the fouler attitude, delights in enraging his fellow Ferals, driven by a deep self-hatred even he doesn't recognize. But Olivia, the latest target of his questionable charm, sees the truth. A warrior with a secret of her own, she's tough enough to kick his butt and, ultimately, to help him heal.
Hawke, the hero of my latest Feral Warriors novel, Ecstasy Untamed, book 6 in the series, is the kindest of the Ferals, a warrior who loves kids and is protective of all his Feral brothers' wives. So he's devastated when his imprisonment in a Daemon spirit trap leaves him with a loss of control that makes him a danger to everyone around him. His situation goes from bad to worse when the newest Feral Warrior arrives with a woman on his arm—a darling female with a smile like the sun. Faith. Hawke's far too honorable a man to ever make a move on a brother's woman even if his heart knows she's the one he's been waiting for, the only one who can truly heal him and make his life complete.

So, who is your favorite romance novel couple? I'll give away three signed copies of Desire Untamed, book 1 in the Feral Warriors series, to commenters. Winners will be announced in this post so be sure to check back! Good luck!