Now just .99 – Limited Time only – Book Review: Play with Me by Lisa Renee Jones **Spoiler Alert
May Contain Spoilers
Review by Julie at Manga Maniac Cafe:
I haven't read anything by Lisa Renee Jones before, so I was eager to start Play with Me. From the first sentence I was sucked into the story. I loved Kali's voice. She's a no nonsense young woman who knows what she wants, and she's not afraid to work to achieve her goals. After suffering a major setback in her plan to reboot her life, she takes a temporary position as Damion's personal assistant. She quickly discovers that he's a beast to work for. An attractive beast, but a beast none the less! Relying on a strong sense of self, though, she quickly lets him know she won't let him push her around.

Read more
Book Review: Yours to Keep by Serena Bell – "A heart-felt and genuine story"

A heart-felt and genuine story. Really captivating storyline and an interesting show of cultural diversity and parallel. Aside from the fact that it was a truly great, hot, juicy love story, of course!!!!
Very well done, the way the background contexts for both main characters were slowly laid out through the story, rather than all piled up in the beginning. I love when writers let us get to know the characters the way we would in real life………little by litte, as circumstances dictate, in a purely natural flow. That's what Serena Bell did here with both Ana and Ethan. No big information sheets thrown at us at the beginning, just a progressive 'getting to know' process…….wonderfully done!!
Read more
#Book Review What Not to Bare – Love Saves the World reveals all
Lady Charlotte Jepstow dresses not to impress but to stupefy: mixing colors and patterns and embellishments with such exuberance that leaves her mother moaning, her lady's maid lamenting her professional reputation — and leaving Lord David Marchston (newly-arrived from India) speechless: a rare feat considering he is a diplomat.
Lord David Marchston had been asked to return to England to escape the scandal of his indiscretion there. It grates at David to be in England, where he isn't "Lord David the diplomat" but "Lord David, the incredibly handsome younger brother to a marquess". He longs to return to India where he is useful, where he is more than just his pretty face. But, first, he must fulfill a mission: court Lady Charlotte. What he initially viewed as a chore becomes a pleasure as he gets to know the most charming, most interesting, most unusual woman he has ever met in his life. Read more
Accidental Cowgirl Blog Hop is now! #FreeBooks #Giveaway

Beginning September 23 through Friday, October 18
In her Loveswept debut,on sale October 8th, Maggie McGinnis tells the tale of a city girl who's running on fumes—and the cowboy who shows her all the good things she's been missing. Read more
#BookReview: My Master Dmitri – 5 Star review, have you been Claimed?
I received a copy of this book in exchange for an honest review.
Have you ever read a book that kept you up all night? That by the time you finished it you realized that not only hadn't you gotten much sleep but you were so wrapped up and absorbed in the story that you forgot to eat? Been so captivated that you want to grab every person you see and shove the book in their face until they've read it too? Let Master Dmitri welcome you to Club Sin in Claimed. This book rocked me in ways I didn't know a book could.
I haven't really delved much into the world of BDSM erotica. I've read books with traces of it, and some of my favorite fictional men have always been very alpha male bordering on dom-like behavior. Read more
5 Star review: The Eclectic Reader loves THE HUNTER by Monica McCarty
Synopsis: The war for Scotland's freedom continues as King Robert the Bruce battles on. At his command is an elite army of trained warriors, soldiers dedicated to their king, their country—and to the remarkable women they love.
Prized for his unbeatable tracking skills, Ewen "Hunter" Lamont accepts a dangerous assignment: locate a missing undercover courier. But this is no ordinary target. Ewen has met his prey before as "Sister Genna," a fiery, forbidden woman forever etched in his memory after one stolen, sinful kiss. Now that he knows her real identity, he's more determined than ever to keep her safe. But without the protection of the veil between them, fighting the allure of the beautiful lass may be the toughest battle this extraordinary warrior has ever faced. Read more
The Bawdy Book Blog Loved this book – A Most Scandalous Proposal
Review by The Bawdy Book Blog – thanks for an honest review!
After watching her beloved sister Sophia pine over the ton's Golden Boy for years, Miss Julia St. Claire has foresworn love and put herself firmly on the shelf. Unfortunately, her social-climbing mother and debt-ridden father have other ideas, and jump at the chance to marry Julia off to the newly-named Earl of Clivesden…the man of Sophia's dreams. Read more
Sneak – Chapter 1 Excerpt!! + Fresh Fiction reviews – How to Misbehave by Ruthie Knox
Fresh Fiction's Annetta Sweetko reviews the first book in Ruthie's Camelot series — enjoy!!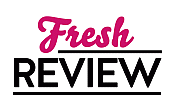 Amber Clark is the program director for Camelot Community Center. Part of her job is to open every morning and close at 5 p.m. Most of the time that works just fine, but today the construction foreman is still puttering away and she can't leave until he does. She isn't even sure what his real name is, she never talked to him before, mostly because she is afraid she would make a fool of herself by showing her silly crush. Also complicating things is the weather and when the siren gives the warning she is expecting. She and "Him" have to go down into the basement because the expected tornado is on its way. One big problem; good girls don't go to dark basements with strangers.
Tony Mazzara is good at construction but he isn't so good with the dark as the pretty program director will soon find out. But he has no choice and down into the basement they go. As the storm rages around them, the strangers became acquainted and when the lights go out and the panic sets in Tony is helped by Amber being there. Read more
Review – Shadow Woman by Linda Howard + Giveaway
About the book:
From perennial New York Times bestselling author Linda Howard comes a thrilling and sensual new novel of romance, suspense, intrigue . . . and memories that can kill.
Lizette Henry wakes up one morning and makes a terrifying discovery: She doesn't recognize the face she sees in the mirror. She remembers what she looks like, but her reflection is someone else's. To add to the shock, two years seem to have disappeared from her life. Someone has gone to great and inexplicable lengths to keep those missing years hidden forever. But the past always finds a way to return. Read more
Day 9, page reveal of RELEASE ME + $25 GC Giveaway!
I'm counting down the days until Release Me hits the shelves with a page reveal. Two or three pages daily, in order, from the book!
Today's excerpt starts right after yesterday's left off! You can find all the posted excerpts by going to the Release Me Page Reveal category of the blog! Read more
Review from HEA USA Today: The Shadow Keepers!
The Shadow Keepers series is a hot, alluring fantasy ride through all types of paranormal species and love interests, spiced with a bit violence (sometimes a whole dash!). This makes J.K. Beck's series a great world for readers to fall into.
JK Beck writes of a world with justice for the paranormal society that sometimes spills into our own mundane human world. She writes of a world with lawyers, vampires, weres, strangers, killers and criminals, also of attraction and lust … a lot of lust. This review is a brief view of her Shadow Keepers books and the couples who dance through their pages. Read more
Romance Guest, Andris, she needs a romance hero + Giveaway!
I need a hero!
By Andris Bear
Now that we all have Bonnie Tyler's Footloose hit ringing in our heads, let's talk romance. More specifically, the delicious, sexy cornerstone of every love story–The Hero.
From the playful romantic…

'Girl, what have you been eating?'
To the picture perfect pretty boy…

Read more
Romance Chat about one of my favorite things, shoes + Giveaway!
I realize this is an interesting topic for a blog chat, but really, who doesn't love shoes?
I would not classify myself as a shoe-hound, I only have one closet full of shoes so I think that makes me more of a fanatic than a hound . . . however, I do love shoes –


I think I'm probably more practical than most in regards to my shoe selection — probably because I'm just under 6′ tall so the height of the heel on the shoe definitely determines whether it is a potential buy for me or not.

I adore high heels, but when one is 6′ tall you already tower over much of the population so to increase your height by those lovely heels is just a little much

I'm reading this delightfully hilarious story by Katie Lane in which the heroine is a shoe freak — well, really a brand conscious shopper whether it be shoes, handbags or dog collars . . . it has to be pricey and pretty
The dialogue is great fun especially in how the heroine refers to herself and her shopping habits.
Which really got me thinking of how many fun romance stories have been written with heroines that are shoe hoarders . . . . So the question for the day is two-fold:
Do you like shoes and buy lots of them?
What romance books can you think of where the heroine referenced her passion for shoes?
We love to see your comments – & remember, 5 winners every week are chosen for a free random book – winners announced on Sunday – Good Luck!!
Romance Post from Sharon Cullen, Ahoy, matey ???? + Giveaway!
My debut book with Loveswept is a romance all about pirates. Why pirates, you ask? Because I'm a Pisces, born to the water, loving anything that has anything to do with the water. Two years ago I told my husband that when we retire, I'm starting a catamaran business in St. Maarten so I can be on the ocean every single day. How fun would that be? The ocean breeze through your hair, the clear blue water beneath your feet. If I think hard enough, I can take myself back to that place.

Ahem. Where were we? Pirates. Right.
So for me, pirates are the bad boys of the sea—mysterious, tough, a little crazy to spit in the face of Mother Nature. In other words, a perfect hero—or in my case, the perfect heroine.
Except after some research I discovered that pirating wasn't exactly as romantic as I first believed. For instance did you know that not every pirate used the skull and crossbones flag? Most pirates used a black flag, but would either leave it black or paint their own definition of death on it. They would also lure their prey to them by flying the flags (called colors) of other nations. Then, when the approaching ship got close, the "colors" would come down and the black flag would go up. Tricky, tricky.
Fighting on the seas was not an easy task either. The ship's cannons were on the sides of the ships so they would have to maneuver around until their sides faced each other and they had to be very close for the cannons to be effective. And not only did they use cannon balls to fire from the cannons, but when they ran out of those, they used whatever was at hand, stuffing it into the cannon and firing it at the other ship. Those poor people didn't know what was coming at them!
Yet piracy was a much better alternative to working for Her/His Royal Majesty's Navy. While in the navy you had no say, no vote, and were forced to work day and night. The pay was nothing and the food horrible. On a pirate ship the pay was very good and the ship was run like a democracy with everyone getting a vote. The food was much better as well. No wonder so many fled the navy to become pirates.
So what do you think is the perfect "heroic" career to read about in a romance novel?

Sharon
Bio: Sharon Cullen writes historical romance for Loveswept, paranormal romance for Carina Press and Samhain Publishing and romantic suspense with Samhain Publishing. She's addicted to social networking. You can always find her on Facebook and Twitter. Visit her blog where she chronicles the Kitchen Remodel from Hell as well as other fun and interesting things. You can find more information about Sharon and her books at her website.

Sharon's Website|Her Blog|Facebook|Twitter
Romance Author Monica McCarty's THE SAINT releases today – Do you want to be spoiled?
THE SAINT is the fifth book in my Highland Guard series, featuring an elite team of "Special Forces" warriors who help Robert the Bruce battle the English in the war for Scottish Independence (think SEAL Team 6 meets Braveheart). When I originally conceived the series, I thought it would be fun to use each warrior's war name as the title for the book—à la aviator callsigns. But that decision had a very unintended result in that it "spoiled" some of the surprises I had in store.
I'd mapped out all the books of the series from day one, and with all the twists and turns I had planned I wanted to keep certain things secret—things like future storylines, whether someone would have a book, and "who's next?" But I didn't factor in the fact that books go up for pre-sale online months before the actual on-sale date, meaning my title was going to give away the future hero well before that book's release. This came into play with the third book in the series, THE RANGER. Originally, I wanted Arthur Campbell's role in the guard to be much more ambiguous—i.e. is he with them or not? But I ended up having to re-write portions of the second book, when it became clear that my "secret" was just going to be confusing—readers already knew he was going to be the hero of the third book. I'm still trying to keep future books secret for as long as I can, but the titles have definitely limited that.
Similarly there is a major plot spoiler in THE SAINT. I suspected that keeping it secret was going to be difficult, and so far this has proved to be the case. Probably at least half of the early reviews I've seen have given it away. Admittedly the "secret" doesn't rise to the spoiler level of something like The Crying Game (anyone remember that, LOL?), but I think knowing ahead of time does take away some of the emotional impact.
I've begun to think that in today's internet age, it's almost impossible to keep such things secret. If I'm not caught up on my DVR'd TV shows, I've learned to avoid going on Twitter. Can't tell you how many spoilers I've had simply by living on the west coast and accidentally going on Twitter or looking at my FB feed after east coast airtime.
Are you like me, do you want to be surprised? Do you mind spoilers? Do you (horrors!) seek them out? Remember, every week 5 random commenters are chosen to win a random free book – winners are announced on Sunday -good luck!
THE SAINT BLURB:
Robert the Bruce consolidates lands and loyalty in a bold war for Scotland's independence, as his elite team of warriors, the Highland Guard, fight for king, country… and love.
Magnus MacKay is the ultimate Highlander: tough, proud, able to master any terrain, and best even the most ferocious enemy. Called "Saint" for his refusal to discuss women, as well as for his cool and steady leadership, Magnus's war name hides a far more painful truth. It isn't virtue or piety that keeps him silent, but a wound of love and loss that cuts so deep he cannot bear to speak of it. But when the woman who refused him is betrothed to his friend and fellow Guardsman, Magnus is tested by love's battle cry.
A wild and innocent beauty, Helen chose family duty over her desire for Magnus. Now the anger in his eyes mirrors the tormented regret of her heart. But as deadly subterfuge stalks the King and his Guard, Helen vows to right her youthful mistakes with a woman's determined spirit. Still, Magnus harbors secrets and an iron will not to weaken to temptation—or heartache—again. But as danger looms, it's not the kiss of a saint, but a sinner, that can save them.
ABOUT THE AUTHOR:

Monica McCarty is the New York Times Bestselling author of The Viper, The Ranger, The Hawk, and The Chief, the first four books in the Highland Guard series, the Highlander trilogy (Highlander Untamed, Highlander Unmasked, and Highlander Unchained), and the Campbell trilogy (Highland Warrior, Highland Outlaw, and Highland Scoundrel). Her interest in the Scottish clan system began in the most unlikely of places: a comparative legal history course at Stanford Law School. After a short but enjoyable stint as an attorney, she realized that her career as a lawyer set against her husband's transitory life as a professional baseball player was not exactly a match made in heaven. So she traded in her legal briefs for Scottish historical romances with sexy alpha heroes. Monica McCarty lives in the San Francisco Bay area with her husband and their two children.
Order now | Visit MonicaMccarty.com | Find Monica on Twitter & Facebook!
Read Inga's
review here