Weekly Winners!
Reminder to observe Martin Luther King weekend & hoping you are enjoying your day -
Thanks again for blogging with us this week — winners are below & if you are one, please send your snail mail to: romanceatrandom@randomhouse.com so we can get you your book! International commenters &/or commenters that prefer a digital copy please provide us your email addy so we may prepare your preview in Net Galley. Authors that may have offered a giveaway during the week will post their winners on those posts in the comment section — so take a look to see if you're included!
Congrats – join us this week for our Reader Rally on Tuesday — Happy Romance!!

Loveswept Holiday Hop — 25 e-book drawing & ONE Grand Prize Winner!

Happy Holidays to everyone – Romance At Random is celebrating their Loveswept line with a random e-book Giveaway to 25 winners plus an opportunity to win one Grand Prize from www.romanceatrandom.com. Enter here to be included in the random e-book drawing (25 winners will pick up their e-book from Net Galley) and then stop on by www.romanceatrandom.com and comment to enter the drawing to be the "one' Grand Prize winner, a selection of great books! Good Luck & Happy Holidays to all! INCREASE your chances to win by visiting all of the participating 'Loveswept – Holiday Hop' sites! Winners will be contacted after 1/10/12.
Just a FEW MORE DAYS! **** And don't forget to comment below to be part of the Grand Prize drawing!!

Entry is closed

25 e-book winners include:
Mara Brandon
Lewis Brandy
Beckie Braton
Tasha Clanton
Anne Clark
Shannon Clark
Nikki Clark
Bobbie Cloud
Heather
Janice
Kelley Johnsen
Michele Lawrence
Dawn Miears
Rhianna Miller
Eva Minaskanian
Jeanne Miro
allie motherway
Randi Moulton
Shelley Munro
Robyn Murphy
Margaret Murray-Evans
Rebecca
Sophia Rose
Nancy Stanberry
Susan Stenvog
Sharon Stogner
Terre Stone
Sandee Stone
Nicole Zundel

Laci Collin
You may be the lucky recipient of our Loveswept Original Debut book, BECAUSE OF YOU by Jessica Scott
NO PURCHASE NECESSARY TO WIN. Limit one entry per person. Sweepstakes is open to legal residents of the fifty (50) United States who are 18 years of age or older. Void where prohibited or restricted by law. For a copy of the official rules, click here or go to http://www.romanceatrandom.com/sweepstakes-general-rules/

Our Partner Hosts:
Meg @ A Bookish Affair http://abookishaffair.blogspot.com/
Maureens Musings musingsbymaureen.blogspot.com/
Ing @ As the Pages Turn asthepagesturn.blogspot.com
Broken Teepee http://www.brokenteepee.com/2011/12/loveswept-giveaway.html
Kelseys Book Corner kelseyopsahl.blogspot.com
Books R Us www.booksrusonline.com
Fictional Candy fictionalcandy.blogspot.com
From the TBR Pile www.fromthetbrpile.blogspot.com
Book Flame www.bookflame.blogspot.com
Seduced By A Book www.seducedbyabook.com/
Holly @ Full Moon Bites fullmoonbites.blogspot.com/
Shari @ Seduced By The Book Seducedbythebook.com
Babs Book Bistro www.babsbookbistro.net/blog
Living, Learning, and Loving Life www.livinglearninglovinglife.com
Journey Through Words journeythroughwords.blogspot.com
StuckInBooks www.stuckinbooks.com
Inga@ Me and Reading www.ingasilbergbooks.com/
Coffee Beans & Love Scenes coffeebeanslovescenes.blogspot.com
Seaside Book Nook www.seasidebooknook.com
Thats What Im Talking About twimom227.com
OBoyled Books OBoyledBooks.blogspot.com/
The Cinderella Diaries bjmaybee.blogspot.com
Ruthie Knox www.ruthieknox.com
Cynthia Justlin www.cynthiajustlin.com/blog
Cheeky Reads cheekyreads.blogspot.com
Jacobs Beloveds Books jacobsbeloved.blogspot.com/
Reviews by Marthas Bookshelf marthasbookshelf.blogspot.com/
The Write to Make a Living www.thewritetomakealiving.com
Maria @ To Read, Perchance to Dream toreadperchancetodream.blogspot.com/
Booktacular booktacularworld.blogspot.com/
The Romance Studio theromancestudio.com
Lush Reviews Lushbookreviewss.blogspot.com
Hanging with bells Hangingwithbells.blogspot.com
dreys library dreyslibrary.com
Bookend Crossing bookendcrossing.blogspot.com/
Life Happens With Kids www.lifehappenswithkids.com
Laurens Bookshelf tympestbooks.wordpress.com
Lisas World of Books www.lisasworldofbooks.net
The Bad Boy of Romance – Sensual Sascha Illyvich saschaillyvichauthor.com
The ABCs of Erotica – Malia Mallory abcsoferotica.wordpress.com/
Casey Crow Heating up the Holidays www.caseycrow.com/blog/
Romance Novel Sluts romancenovelsluts.com/
Emeraldfires Bookmark rubyandthetwins.blogspot.com
Fiction Vixen Book Reviews www.fictionvixen.com
The Book Pushers www.thebookpushers.com
The Season theseasonforromance.com/wordpress
Celticladys Reviews celticladysreviews.blogspot.com/2011/12/loveswept-holiday-hop-from-romance-at.html
Kickin Back With Kiwi kickinbackwithkiwi.blogspot.com
Fredas Voice fredasvoice.blogspot.com/2011/12/loveswept-holiday-hop.html
Manga Maniac Cafe www.mangamaniaccafe.com/?p=5812
Love to Read Romance lovetoreadromance.com
LadyVampires Lair ladyvampire2u.blogspot.com/
A Casual Readers Blog ellsey.blogspot.com
Stella @ Ex Libris www.stella-exlibris.com/2011/12/giveaway-loveswept-holiday-hop.html
Rambling Reads trustme2forget.blogspot.com
Deb Sanders - Suspense To Die For debsanders.wordpress.com/
Beth Yarnall www.bethyarnall.com
Mackenzie McKade http://mackenziemckade.com/blog

YA – Young Adult books for Romance Readers +Giveaway!
It's no secret that YA is a hot market right now. In fact, according to American Libraries, the journal of the American Library Association, it's estimated that almost 5,000 titles will be published for this audience in a given year. And while it's great that young adult readers have choices, the question remains…what truly resonates with teens? What makes a book a hit?
In my work as a high school librarian I've seen books that fly off the shelves and circulate constantly; I've also seen well-reviewed titles sit on the shelves and collect dust. It's hit or miss, unless we do what we should always be doing and asking teen readers what they want.
So that's what I did. And you know what? They want respect.
Sounds simple enough, but when it's broken down it's not so easy and it's definitely not easy to do in a book. Which brings me to my first observation and the most critical piece of advice: If you are writing YA simply to make a sale, to jump on the hot trend, don't.
One of the things most obvious to teens is when they are being patronized. They can smell it from the adults in front of them, and they can find it on the pages of a novel. They will not respond to preachy-ness, over-blown messages and negative stereotypes. Now, I'm the first one to say that things become clichés for a reason, and yes, teens get in their fair share of trouble, but for the most part the teenagers today are hard-working, motivated individuals who are under a lot of pressure to perform.
When you look at books that are successful, there's a common thread—strong characters who show love, greatness, compassion and/or intelligence beyond what is expected of them. Cassia, Ky and Xander in Matched (Condie); Quentin from Paper Towns (Green); Brittany and Alex in Perfect Chemistry (Elkeles); Katniss and Peeta in The Hunger Games (Collins) and even the much-maligned Bella from Twilight (Meyer) are characters who have resonated with YA readers and adults as well. Each character, at some moment in the respective books, sheds the self-centeredness we usually ascribe to young adults and allows readers to see they can put the needs of others above themselves. (And yes, naysayers…Bella DOES do this.) This quality of selflessness, of being willing to sacrifice for others, is often the driving force behind a successful young adult book.

As an adult in this YA world I love that kids relate to characters like these. I know there will always be a place for the edgier books, but in these troubled times, many teens are gravitating toward characters who give them hope, who show them they can be greater than they think they can be.
Honestly, shouldn't we all be looking for that greatness within? 5 winners receive a FREE book every week, comment below — announced on Sunday
Jeannie Moon is a high school librarian from Smithtown, New York who loves that she has a job which allows her to immerse herself in good books and call it work. She is an avid reader of both young adult and adult romance, and spends the time she isn't in her library spinning romantic tales of her own.
Holiday decorations . . . when do you take them down? + Giveaway!!
I love the holidays — the smells from baking cookies, the cheer created as you're decorating the tree, decorating your house; I love the music, the movies — I love the holidays. The problem is, I never get to start them when I want to . . . . my tree went up on December 4th, was that too early to put up my tree?

Hanukkah is later this year, December 20 – 28 – is it too early then to put up a menora?
The stores started decorating in July, well maybe Oct — but, they had Christmas items for sale back in August!! I should be able to put my tree up the day after Thanksgiving, don't you agree?
But the BIG question now is . . .when do you take all those decorations down? This seems to be something that spouses argue about every year after the holidays are over — when to take down your tree . . . . I've decided that if I can 't put up my decorations until Dec., they should be able to stay up through January . . . don't you think? Our tree is artificial so it is not a fire hazard . . . well, what about you? When do you put up your decorations for your holiday celebration & when do you take them down?
I'm dreading the taking down part this year, it is always such a BIG job!
Answer below! Remember, 5 commenters are chosen every week to win a FREE book — good luck!!
& don't forget about our Holiday Hop – just a few more days left –
The Peach Keeper by Sarah Addison Allen
Paperback on sale soon – Order Here
It's the dubious distinction of thirty-year-old Willa Jackson to hail from a fine old Southern family of means that met with financial ruin generations ago. The Blue Ridge Madam—built by Willa's great-great-grandfather and once the finest home in Walls of Water, North Carolina—has stood for years as a monument to misfortune and scandal. Willa has lately learned that an old classmate—socialite Paxton Osgood—has restored the house to its former glory, with plans to turn it into a top-flight inn. But when a skeleton is found buried beneath the property's lone peach tree, long-kept secrets come to light, accompanied by a spate of strange occurrences throughout the town. Thrust together in an unlikely friendship, united by a full-blooded mystery, Willa and Paxton must confront the passions and betrayals that once bound their families—and uncover the truths that have transcended time to touch the hearts of the living.
Sarah Addison Allen is the author of Garden Spells and The Sugar Queen. She was born and raised in Asheville, North Carolina.
Praise for The Peach Keeper
Allen juggles smalltown history and mystical thriller, character development and eerie magical realism in a fine Southern gothic drama. The underlying tension will please and unnerve readers, as well as leave them eager for Allen's next.
-Publisher's Weekly
Praise for Sarah Addison Allen's The Girl Who Chased the Moon
"Captivating . . . Sarah Addison Allen produces tantalizing fiction."—The Roanoke Times
"A dusting of magic, the aroma of sugary cakes swirling through the breeze, and a girl who unwittingly brings change to a town of misfits make for a sweet summer story filled with hope and forgiveness."—Beth Hoffman, author of Saving CeeCee Honeycutt
"Charming and entertaining . . . Don't miss this spellbinding tale."—Asheville Citizen Times
"Allen clearly knows that all the fun is in the journey. . . . Sit back, open this book and join her."—Greensboro News & Record
"An enjoyable read [with] doses of magical realism and romance."—Associated Press
"Easy to devour in one sitting." —The Atlanta Journal-Constitution

Discussion Questions:
1. What do you think the title The Peach Keeper means? Who is the peach keeper in the story?
2. Superstitions played a big part in Willa's grandmother's life, and in Willa's life, by extension. What superstitions did you grow up with? Why do you think superstitions exist?
3. Several of the characters in The Peach Keeper struggle with how people used to see them as opposed to who they are now. Who were you in high school? Do you miss that person? Or are you glad to leave that time in your life behind?
4. Willa spent her formative years as The Joker, acting out and sparking controversy that she wouldn't become aware of until she was an adult. What do you make of her past actions? How does it connect to the way she acts in the novel? How does it affect her relationships as an adult?
5. The characters in The Peach Keeper live in an extraordinarily beautiful area, one surrounded by waterfalls. Yet Willa once remarks, "When you see it every day, sometimes you wonder what the big deal is." Do you think you get so used to beauty that you stop seeing it? What are some natural wonders in your area? Does Willa's comment also refer to people?
6. The Blue Ridge Madam takes on a life of its own in the novel, becoming much more than a building. What do you think it represents for the town? For Willa and Paxton?
7. There's a wisp of something supernatural following the characters in the story, seemingly brought into their lives by the discovery of buried bones under a peach tree. What are your thoughts on the supernatural? Do you think disturbing a grave upsets the spiritual side of things? Have you ever had a paranormal experience?
8. One of the prevailing themes in The Peach Keeper is friendship. Agatha and Georgie are elderly, and have been friends all their lives. Paxton and Willa have a newly formed friendship. The book posits that friendship is "a living breathing thing, something that comes to life the moment it happens and doesn't just go away when it's no longer acknowledged." If there is no big break-up, just a gradual separation, do you think the friendship still exists? Do you think once you are a friend, are you always a friend? Have you ever reconnected with an old friend and found that you still share a bond with them?
9. Sarah Addison Allen's books usually have themes of forgiveness and food. Have you read Sarah's other books? How is The Peach Keeper similar? How is it a departure? Did you recognize the reference to the main characters in her debut novel, Garden Spells?
10. Paxton, Willa, and even Willa's father, deal with parental expectation. Do you think that who we become in life is due in part to what our parents wanted us to be, or who are parents were? If you have children, how do they fit the pattern?
11. How do you take your coffee? Do you think that says something about you? Do you believe, like Rachel, that how someone takes their coffee says something about their personality?
12. What do you think of Paxton and Sebastian's relationship, and how it evolves over the course of the novel? Have you ever had a similar relationship in your life? How do you feel it fed into the overall themes of The Peach Keeper?
13. Willa and Colin have a complicated relationship from the start – what do you think is the strongest force pulling them together? Do you think their relationship would have worked had they met in another time and place?
14. In the end, Agatha keeps a secret she promised to keep seventy-five years ago. In this information age, we are not a private society. How hard is it to keep secrets? Would you be capable of keeping a secret that long?
15. The theme of roots runs through the novel – from the peach tree, to Colin's work, to the characters struggling with their place in Walls of Water. What about the town and its history draws people to it and entices them to put down roots? On the flip side, what about it causes others to deny their roots and move away? Have you had a similar experience with your home town?
Sue's Review – The Demon Lover, by Juliet Dark + 5 Book Giveaway!!
Description:
I gasped, or tried to. My mouth opened, but I couldn't draw breath. His lips, pearly wet, parted and he blew into my mouth. My lungs expanded beneath his weight. When I exhaled he sucked my breath in and his weight turned from cold marble into warm living flesh.
Since accepting a teaching position at remote Fairwick College in upstate New York, Callie McFay has experienced the same disturbingly erotic dream every night: A mist enters her bedroom, then takes the shape of a virile, seductive stranger who proceeds to ravish her in the most toe-curling, wholly satisfying ways possible. Perhaps these dreams are the result of her having written the bestselling book The Sex Lives of Demon Lovers. Callie's lifelong passion is the intersection of lurid fairy tales and Gothic literature—which is why she's found herself at Fairwick's renowned folklore department, living in a once-stately Victorian house that, at first sight, seemed to call her name.
But Callie soon realizes that her dreams are alarmingly real. She has a demon lover—an incubus—and he will seduce her, pleasure her, and eventually suck the very life from her. Then Callie makes another startling discovery: Her incubus is not the only mythical creature in Fairwick. As the tenured witches of the college and the resident fairies in the surrounding woods prepare to cast out the demon, Callie must accomplish something infinitely more difficult—banishing this supernatural lover from her heart.
A very good friend, whom I trust immensely, had asked if I'd read this book — of course, I said yes before I even knew what I was getting myself into.
Don't get me wrong — I like paranormal romance – at one point, I could not stop reading paranormal — Feehan, Kenyon, Ward – I immersed myself in the sub-genre, so much so, that I lost track of what else was being published. Since then I've been reading more mainstream books, so to delve back into the unknown worlds of darkness and pleasure — this book would have to be pretty damn good to hold my attention.
Boy, & hold your attention . . oh yea, DEMON LOVER does just that — I will agree with most of the reviews on this book and that it is a bit slow to start. Callie as a young girl has always had some intense sexual dreams. As she got older they waned. She went off to college, met Paul (her mortal boyfriend) & anticipated at some point they would become engaged and marry. Graduated from college looking for a teaching job she becomes an instructor at Fairwick College. Fairwick was not at all what it seemed and as the weeks went by she noticed odd things . . .but more importantly, her demon lover came back. As the story unfolds you see many different angles develop. Callie herself realizes she is not the mortal she thought she was, nor was her family & neither was dear grand-mama in particular. Very cleverly written, intertwining historical facts with fiction and so forth. A nice mystery woven to the end, leaving you hooked for the next book. Although witches are the primary character type, incubus, demons, shifters and other worldly creatures make an appearance giving lots of depth to the story.
DEMON LOVER is a romantic story, but not a classical romance — at least not how you or I would categorize it. It is sexy, Callie has romantic encounters but everything is edgier, which really was a nice change for me —- I did not have to forgo my favorite elements of a romance book as DEMON LOVER included them plus a whole lot more.
Caution — although not a Happy Ending, it was satisfying . . or understandable. But, by the time you get to the end, you're ok with that so it does not detract from the story.
So here's my take, this is a book for you if you answer yes to these questions —
do you like paranormal romance stories?
are you looking for something just a little different to read, maybe get you out of a rut?
you've been looking for something edgier to sink your teeth into
you need a good book for a book group — ladies, this is a book that will give your group TONS to talk about — alot of depth in story that will stir up lots of conversation

This might be the book you've been waiting for — Let me know what you think? What is it about paranormal romance that makes it a must buy for you?
5 book giveaway! comment below – winners announced at the end of the day — good luck!
Amazon Reviewers – excerpted comments:
Demon Lover is the grown-up's [insert any hot YA paranormal romance]; it's like the coolest lit professor ever decided to teach a class on gothic novels, then slipped in folklore on fairies, witches, vampires, and other magical creatures. There were references to Twilight, The Mysteries of Udolpho, Jane Eyre, Wuthering Heights, Dracula, The Faerie Queene, Tam Lin, and (what won my devotion) an outright homage to the queen of gothic romances, Victoria Holt. [Holt also penned a novel called The Demon Lover, which I don't think is a coincidence. And yeah, I own a copy.]

The Demon Lover was dark, delicious and oh so addicting. It's like your favorite piece of decadant Dark Chocolate; melts in your mouth and leaves you wanting more long after you devoured it. I will admit that the beginning was kind of slow, but when the story picked up, boy did it pick up in a big way.
WINNERS ARE:
Donna S http://www.romanceatrandom.com/sues-review-the-demon-lover-by-juliet-dark-5-book-giveaway/#comment-41646
KathyL http://www.romanceatrandom.com/sues-review-the-demon-lover-by-juliet-dark-5-book-giveaway/#comment-41639
BarbaraE http://www.romanceatrandom.com/sues-review-the-demon-lover-by-juliet-dark-5-book-giveaway/#comment-41622
AlishaS http://www.romanceatrandom.com/sues-review-the-demon-lover-by-juliet-dark-5-book-giveaway/#comment-41598
LynnC http://www.romanceatrandom.com/sues-review-the-demon-lover-by-juliet-dark-5-book-giveaway/#comment-41567
Christmas Memories + Giveaway – Ereader from Jessica Scott
Christmas Memories
I'm writing today and celebrating. This is an incredibly special Christmas for my family. My husband is finally home from Iraq and for the last time. The war is over, he won't be going back.
My kids have been little the first couple of Christmases my husband was gone. I doubt they remember the Christmas that he and I were both deployed. I remember it well. There were little Christmas lights hanging in the TOC (tactical operations center) and I distinctly remember a few lonely ornaments hanging on a tree outside the CHU (containerized housing unit) I was fortunate to share with my husband.
Funny, I remember the green and the particular shade of blue of those ornaments. They stayed there the rest of the year but I remember seeing them that first morning when I woke up in Mosul and realized I would not be spending Christmas with my children. It's odd how major holidays are just another day when you're deployed, except for the food served in the DFAC (dining facility).
I have to confess, I love playing Santa but what's weird is that I love playing Santa for complete strangers. I love buying gifts for the Angel Tree or donating a toy to Toys For Tots. I think maybe it feels good knowing that someone gets to have something that they might not otherwise have. Maybe it's a selfish reason for enjoying it, but I do.
Christmas this year was made simpler by the fact that we did not buy gifts for the adults in either side of the family. We did a gift exchange on my husband's side and on my side, we only bought for the kids. I enjoy that so much more than spending hours trying to decide what to buy.
Christmas this year has also spawned a novella. For those of you who are dying to find out what happens with the secondary characters in BECAUSE OF YOU, Trent and Laura, you'll get to see them experience their own Christmas miracle. It will take a miracle for them to work through the miles of separation that have kept them apart. Trent and Laura's story is one that most military families have experienced in some degree or another. How do you reconnect to children who have grown into different people while you were gone? How do you help a spouse around the house when he or she has been doing everything since you were gone?
Christmas this year, though, is extra special. My husband is coming home just like so many other husbands and wives, sons and daughters. He's coming home to a 12 year old dog who is eagerly awaiting him. A stupid little black dog who probably won't recognize him. The goofy yellow lab who we can tell is not pure breed because she does recognize him when he comes home. A black cat, his arch nemesis, who will no doubt filet his arm open inside of ten minutes when they start fighting. And a little grey cat, who just wants to knit his belly and remind him that he's fluffy in some places too.
But it's my daughters who get the best Christmas this year. They get their daddy back. For the first and last time, they saw him walking across the parade field. I never took them before because they were too little but this time, I wanted them to remember it. They got to feel the crowd as it surges forward, each person looking for their soldier in the crowd. They got their daddy back. He made it. Four combat tours. Hundreds of convoys.
I get my Soldier back. And that, folks, is the greatest Christmas gift, I could get.
In the spirit of Christmas, I'd like to give away a Nook or a Kindle one last time before the end of the year.
Leave a comment today and tomorrow and tell me why this Christmas is special to you. I'll pick a winner on Tuesday!
Random Thoughts with Stefanie Sloane – Dancing with the Stars!
Dancing with the Stars!
I thought long and hard about what special gift I wanted to give you all. My pocket book doesn't allow for diamonds or a new Benz in the driveway. And my schedule is too tight to fit in an extra story.
But I've got something even better. It's a secret. A secret that needs to be told. You see, Julia Quinn and I love the nightlife. We love to boogie. That's right; we're disco dancing fools. It's incredible aerobic exercise and, let's face it, we look awesome in our bell bottoms and platform shoes.
So just for you, we've put together a holiday dance routine. We hope that it brightens the holidays and inspires everyone to get on down to Funky Town and shake your groove thing!
What is your fav dance era?
Visit StefanieSloane.com | Find Stefanie on Twitter & Facebook!
What Would Griswold Do? and giveaway!
What Would Griswold Do?

There's a disturbing epidemic growing in America. One that affects thousands, perhaps millions (seasonally anyway). White Light Syndrome, commonly referred to as WLS, is taking over our neighborhoods, our towns and dare I say it….lives. Availability is nationwide. All the big box stores are perpetuating this travesty at low prices and BOGO deals. But don't give in to the temptation; your family's well-being depends on it.
Those twinkling white lights might seem innocuous but they're evil bunnies, rapidly multiplying when your back is turned—and sometimes when it's not (they have no shame!)


Don't be Caught Unaware! (The outbreak first appeared above the porch.)


Aren't these homes and their lights so pretty, so pleasing to the eye? So festive and welcoming. Don't. Be. Fooled.


House of Horrors. Who knows what lurks inside?

Not even the Government can contain it!

And now that I've got your attention, I want you to know that there is a solution. Take a deep breath and repeat after me: What would Griswold do? That's right Clark Griswold, hero of National Lampoon's Christmas Vacation. For twenty-two years Clark has been on a crusade to educate the world about WLS, using his movie to spread the word. He and his family were among the wave of first victims.


The family was forced to vacate the house when a squirrel hiding in the Christmas tree was driven mad by WSL attacked Clark.


Clark recommends running not walking to your nearest store, then purchasing every multi-colored light strand available. Stay away from Snowmen—especially ones with a corncob pipe, button nose and two eyes made out of coal.


Sneaky (and frosty) carriers of WLS.


After taking these preventative measures, decorate your house accordingly.


Houses decorated like this confuse the little suckers.


Symbols of stars in traditional colors of red and green are effective as well.

Pac-Man can be utilized for drastic measures.
It just might save a life. Or at least stimulate the economy. Here's a snippet of our singing trees on the front porch:
Carol Of the Bells can never loop too many times in a night…or can it?

Thanks for having me today, Sue, at Romance@Random! Merry Christmas and Happy New Year, everyone! What color lights did you string up this season? Remember, every week 5 commenters are randomly chosen thru out the blog ro win a FREE book — Winners announced on Sunday – good luck!

Marquita Valentine writes epic love stories that just happen to take place in small towns. You can find her usually on Twitter (www.twitter.com/marquitaval), bi-monthly on LadyScribes (http://ladyscribes.blogspot.com/) and sporadically on Facebook
(https://www.facebook.com/AuthorMarquitaValentine).
Readings of Comfort and Joy + Giveaway!
Readings of Comfort and Joy
During the holiday season when it seems as though I don't have ten minutes to myself, much less time to read, I find myself reaching for my old battered copy of Saving Grace by Julie Garwood or my well worn copy of Paradise by Judith McNaught. Whether I'm nursing a cold, shopping for Christmas presents or running the dog to the vet because he chased a squirrel and didn't see the tree until he ran smack into it (Yes, this really happened!) sometimes I just want to cuddle up with one of my comfort reads! I love the story, I love the characters and absolutely love to revisit that book (or author) time and again, knowing that it will never disappoint!
Or maybe it starts when I pick up their latest release; I inevitably yearn to pluck my completely loved comfort read off of the shelf. When I finished Ice by Linda Howard, I picked up Mackenzie's Pleasure which lead to a full Mackenzie series reread, which will lead to reading Diamond Bay, Midnight Rainbow, White Lies and saving the best for last, I finished off with Dream Man. Because I won't be satisfied until I revisit Marlie and Dane…
And anytime I finish a new historical, I can't help but want to reach for my favorite Julie Garwood historicals… Author Jill Myles said it best, "The magic is in [her] Medievals." Who could forget when Madelyn warmed Duncan's feet in Honor's Splendour? Or at the end of The Secret when Brodick and Ramsey head to England to find wives? And I have just one word from The Prize – "Checkmate." When I said – battered copy of Saving Grace, I meant I'm on my third copy – the pages are falling apart and a rubber band is holding it together- so I had better go buy my fourth copy!!


I have Lavender Morning on my bedside waiting to be cracked open and I know once I finish it, I'll be reaching for Sweet Liar and then A Knight in Shining Armor – which will prompt me to have the unavoidable Taggert vs. Montgomery struggle, forcing (yes, forcing ) me to go back in time to The Velvet Promise and begin the saga all over again!! Because every Deveraux fan knows:
"And what have you decided?"
"That I wouldn't mind having an affair with a Montgomery but I'd rather marry a Taggert."
Or maybe it's the other way around…
From the magical historicals of Julie Garwood, Johanna Lindsey, to the comtemporaries of Jayne Ann Krentz, Nora Roberts , Linda Howard or the authors who often crossed genres flawlessly such as Judith McNaught, Jude Deveraux, Catherine Coulter, Iris Johansen and Christina Dodd– these are the authors who began and nourished my love of reading romance. No matter how many new authors I fall in love with, to these romance greats, I will be forever indebted.
What is your comfort read? What matches up with your mood this time of year? Are you a Christmas reader? Do you reach for the holiday books? Or do you reach for your old weathered copy of your favorite book?
5 books are randomly given away every week — comment below – winners announced on Sunday!

The Peach Keeper by Sarah Addison Allen + Giveaway!
The Peach Keeper by Sarah Addison Allen


If you like Adriana Trigiani or Kristian Hannah, you'll enjoy, THE PEACH KEEPER – this is a good Southern type of contemporary story with a little mystery woven in. Nice romances (yes there are two!) and good characters – very enjoyable story.



View all my reviews

Sarah is unique in her ability to create that contemporary Southern, 'comfort-reading' story. Set in the Blue Ridge Mts, we meet two women who are trying to move on with their lives. Willa, whose fallen a bit from the towns grace with an old scandal created by her grandfather and Paxton who is just trying to get away from a very controlling, wealthy Southern family. Each find their heroes to be men that have been in their lives all along but just did not even realize . . or did, but because of circumstance, could not act on it. As the story develops a body is found creating a small murder mystery from years ago — as this plot line develops, Paxton & Willa become friends and also find out they are linked in the outcome of this mystery.
Very well written, great paced story with twists & turns & fun characters — If you enjoy Debbie Macomber, Susan Wiggs, Jan Karon, Sarah's contemporary Southern story will appeal to your reading tastes too – enjoy!
The characters:
Willa Jackson: Thirty-year-old woman from a fine old Southern family of means that met with financial ruin generations ago; owner of Au Naturel Sporting Goods and Café; perpetual joker as a youth.
Paxton (Pax) Osgood: Socialite do-gooder; an old classmate of Willa's
Tucker Devlin: Charismatic traveling salesman
Colin Osgood: Landscape architect and Paxton's twin brother.
Sebastian Rogers: A local dentist and Paxton's friend. Beautiful and thoughtful.
Georgie Jackson: Willa's grandmother and one of the two co-founders of the Women's Society Club. She is currently in a nursing home diagnosed with a dementia.
Agatha Osgood: Pax"s grandmother and one of the two co-founders of the Women's Society Club. She is currently in a nursing home diagnosed with a macular degeneration.
Sophia Osgood: Paxton's mother
Was this review helpful? Ask me any question below & I'll try to answer for you & help you decide if this is a book for you! Happy reading! SueG
Allen juggles smalltown history and mystical thriller, character development and eerie magical realism in a fine Southern gothic drama. The underlying tension will please and unnerve readers, as well as leave them eager for Allen's next.
-Publisher's Weekly
Praise for Sarah Addison Allen's The Girl Who Chased the Moon
"Captivating . . . Sarah Addison Allen produces tantalizing fiction."—The Roanoke Times
"A dusting of magic, the aroma of sugary cakes swirling through the breeze, and a girl who unwittingly brings change to a town of misfits make for a sweet summer story filled with hope and forgiveness."—Beth Hoffman, author of Saving CeeCee Honeycutt
"Charming and entertaining . . . Don't miss this spellbinding tale."—Asheville Citizen Times
"Allen clearly knows that all the fun is in the journey. . . . Sit back, open this book and join her."—Greensboro News & Record
"An enjoyable read [with] doses of magical realism and romance."—Associated Press
"Easy to devour in one sitting." —The Atlanta Journal-Constitution
Buy the eBook | Find Jessica on Facebook
5 winners are randomly chosen weekly for a random book on Romance At Random and winners are announced on Sunday's –Good Luck!
Release Week, something everyone should experience + E-Reader giveaway!!!!
Release Week Wrap Up, by Jessica Scott

On Facebook
It's been almost 3 weeks since Because of You debuted here at Romance at Random. I've got to tell you, I really had absolutely no idea what published authors were always talking about when they said don't plan on doing anything during release week. Honest to goodness, what else could there be to do? I wrote the book, worked through revisions. Did a few pre-positioned blog posts.
Honestly, who would have thought release week was such a major, overwhelming event?
Yeah, it really was. And please, in no way take this as a complaint, because I'd do it all over again in a heartbeat: I am thrilled at the excitement I lived through for the last couple weeks. It was terrifying as the clock ticked down to midnight on November 13. What if no one liked it? What if everyone hated Carponti? What if this book got me banned from all NYC publishing houses for life because it completely sucked?
I couldn't sleep and yet, but worse, I couldn't write, either.
Yes, all this and more can be yours the night before release day. I fully admit to keeping a little busy the week prior to release day. I completely remodeled my kitchen, which, if you follow me on Twitter (@JessicaScott09), you know that manual labor is how I cope with a lot of things includding writer's block, random stress, you name it.
Anyway, so release day came and well, I um didn't move from my computer. All. Day. Twitter went nuts, and I had a little bit of a moment when I saw my name in Sue's post on USA Today. Suddenly, the last five months of building were here. And it was totally freaking awesome.

You know that feeling when you're the belle of the ball and suddenly everyone wants to be your friend? – hang on there's a cat tearing up a Christmas tree ornament, I'll be right back – Okay, I'm back.
So all of a sudden, I had readers emailing and dropping posts on Facebook and Goodreads and…it was completely awesome but also completely overwhelming.
There was all this noise in my head and I couldn't think.
I'm told by writers, who are far more well versed in this than me, that release week is like this all the time.
So to be better prepared next time, here's a few things I'll do differently:
I will go on leave if at all possible. I will not try to mix Army work and release week again. While I didn't fail any missions at work, I also felt like I was completely distracted from my main focus. I will also not take vacation to places where the internet does not exist. I spent the second week in Maine where all I had was my cell phone access. I'm pretty sure I missed information during that week and hopefully, my editor isn't too irritated
I will ensure I have a better means of tracking emails, which ones I've responded to, which ones I still need to respond to. I've already migrated my email over to imap, so that I can better keep track. If I didn't respond to anything you've sent me, by all means, shoot me a reminder so I can follow up.
The blog hop was great, and it was really awesome to be able to get info out there to so many different readers. Next time, I'll spend more time giving in depth and varied answers. I know that many readers of the different blogs are not going to be the same audience, but I know that when I'm eagerly discovering a new author, I want to find out everything I can and so I'll work on making the blog hops unique in some way for each site.
Facebook: I'm moving most of my Facebook stuff to my page. I already unplugged my twitter feed from my facebook as folks told me it was incessantly annoying having so much twitter traffic spamming their walls. Which means having a plan to manage the social network aspect across the board, not just during release week.
And everyone say it with me: I will not plan major hosting changes to my website during release week/day/month. Crashing your website is never a good plan and doing so when you're using Facebook ads to drive traffic to your page? Not good. For my own sanity's sake, I need to do better scheduling, a way to stay up on where the blogs are due, what's current and where I need to be commenting.
All in all, release week was an incredible experience that I will cherish. I had such amazing support from my fellow authors and I can only hope that I can somehow repay the debt of gratitude that I owe to so many people. My debut book, Because of You, has been really well received and I'm incredibly grateful to all the readers out there who bought it, read it and enjoyed it.
To say thank you, one more time before the holidays, I'd like to give away either a Nook or a Kindle to one commenter today (US only) as well as a copy of Because of You.
Tell me who you'd like to give an ereader to and why?
**Winners will be announced in this post — Jessica will choose & mail your prize – good luck!!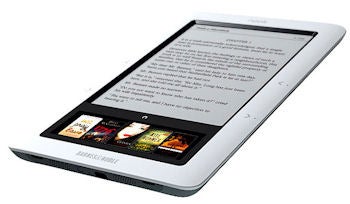 Janice Bennett & Lynn Reynolds – CONGRATS!
Contemporary Native American Stories + Giveaway!
Contemporary Native Americans by Michele Stegman
We are all curious about how other people live. It's why archaeologists dig up burials, why the paparazzi follow famous people around, and it's one of the reasons we read fiction—to get a glimpse of how other people live.
In historical romances, Native Americans live a different lifestyle from other Americans. The author often gives us a picture of that lifestyle gleaned from anthropological reports, historical records, and old photographs. It is also often terrifying for the heroine of a romance book if she happens to get captured by Native Americans. There was a long-standing war between natives and incoming European-Americans, after all. The men were warriors and hunters, yet lived in communion with nature.
But what about Native Americans today? When I started doing research for Mr. Right's Baby, I didn't know much about how Native Americans live now. Which traditions and customs do they carry with them today?
As I read and talked to people I began to realize that, just like any other American, Native Americans live, work, dress, and think in a wide range of ways. I just had to decide how my hero, Adrian Wright, was going to live.
I made Adrian part Comanche because the book is set in Texas. And I had a very good source for information on modern day Comanches. A neighbor is married to a Comanche and gave me a lot of help.
I had fun creating my modern day Native American hero. I enjoyed showing his family's kinship patterns, customs, and unusual heirlooms they have in their homes, such as beaded vests and moccasins. Although poverty and high unemployment plague many Native Americans as well as many non-native Americans, I made Adrian wealthy and educated. Not every Native American lives on a reservation, and neither does Adrian.
The main issue in Mr. Right's Baby is Native American legal rights. Over the years, many Native Americans lost their children because of adoption, or having them taken away and sent to schools where they were forced to accept American customs, language, dress, and ideas. Native Americans are still fighting for their children—but now in the courtroom instead of on the battlefield. The courts are finally favoring their suits.
Adrian's child had been put up for adoption without his knowledge or consent. But once he knows he has a child, he is determined to find her—and get her back.
Carly's now-single adoptive mother, Katie, is facing a terrible dilemma. How can she keep the child she has grown to love?
It was interesting to explore the world of modern Native Americans and it was fun to take my heroine, Katie, along with me, letting the reader see this other part of America through her eyes.
Do you prefer reading about a contemporary Native American hero or a heroine? 5 commenter's are chosen weekly to win a FREE book — good luck!

Bio:
When she spent a year's sabbatical in San Antonio with her husband, Ron, and their two daughters, Kira and Shana, Michele Stegman never knew it would inspire a contemporary Native American romance. After all, she lives in an 1840′s log cabin, spins, weaves, makes her own soap, and writes historical romance. But when the plot for Mr. Right's Baby just popped into her head one day, she knew she had to write the story. www.michelestegman.com
WINNERS announced in comments — see if you're one!!
Winners Announced!! Happy Thanksgiving, from a soldier's POV & our Giveaway!
WINNERS ANNOUNCED
Happy Thanksgiving – From Jessica Scott, author of Loveswept's New Release, BECAUSE OF YOU

Thanksgiving is the time of year where we all kind of take a moment to gather with family and friends and take time to really think about what you're thankful for in your life. In 2009, I spent Thanksgiving in Iraq and I really got to think about what I was thankful for. If you're interested, you can read that Thanksgiving day post here.
Anyway, being home and having not deployed for a while, sometimes, you get a little further removed from the little things in daily life that make a huge difference. Something as little as having a real toilet can really turn a day around, you know? And I distinctly remember getting to Mosul and thanking the Army Engineers for real showers and hot water.
This year has had its ups and downs for sure. My husband is still in Iraq finishing out his 4th combat tour. Don't let anyone tell you that combat is over. It's not and the war won't be done until the last of our men and women is happily on their way home. But I'm thankful that he's okay and that he still has hot chow, at least for a little while longer until the cooks head home.
The hard part about writing isn't putting the words on the page. It's learning to kill the words that don't work, it's learning to cut a character that isn't contributing. So I'm thankful, honest to God, for every rejection I ever received. I'm thankful that no one said yes before the books were ready. And I'm thankful that every time I got a rejection, I may have moped and whined for a little while, but eventually, I sat my happy little butt, (relatively speaking) back in the chair and tried to get better.
Writing is an emotional journey. Rejection is part of it. Learning to deal with rejection without losing faith and giving up? I'm really thankful for that. I'm thankful for the people who let me cry on their shoulders. I'm thankful for the authors who have put their reputations on the line to help promote Because of You. I'm so, so thankful for the readers who have taken the time to tell me how much Because of You has meant to them. And I'm thankful for the real friends who were there before I sold and who are still there now, cheering me on.
My battalion commander likes to say she's had a lot of good fortune in her life. But you know, she's on the money when she says "my bag of gold is so heavy". She's not talking about material good fortune but it's a reminder that hey, sometimes things aren't so hot, but at the end of the day, we've got a lot of things to be grateful for in our lives. So even though my husband is still in Iraq this year and it's another holiday apart, he'll be home soon. And I'm thankful for so very much. Enjoy your holidays!
What are you thankful for? Comment below, for your chance to be one of 3 winners to win Jessica's book, BECAUSE OF YOU – good luck! Winners will be announced in this post –

AND THEY ARE:
Lisa B
TrishJ
GloriaG



Don't forget about our Giveaway Hop — just a few more days! Click here for details



Remember, 5 winners randomly chosen every week to win a free book — comment below, winners announced on Sunday!!
WINNERS ANNOUNCED – Gratitude Giveaway Hop – 11/17 – 11/27/2011


click on image to see other blog hop participants

Winners Announced – thank you everyone for playing — we've got another planned for December so Please stop on by
***DONNA SHAW***
***APRIL HARVELL***
***DEE FEAGIN***
***CARLA CARLSON***
***KIM CUASAY***
Thank you for stopping by & for being part of our community here on ROMANCE AT RANDOM – part of our way to say Thank You is a random romance book giveaway for 5 randomly chosen US commenters enter your information here:


Good luck – 5 winners will be announced in this post prior 11/30
It needs to happen NOW + Giveaway!
'It needs to happen NOW!'
The First Person and the YA Novel

By Stacey Agdern
Darker Still, by my friend, author Leanna Renee Hieber, is in first person. It's a big change for her, because all of her previous books were in third. And not just any third; it's the gorgeous, atmospheric third person voice that brings her particular historical world to light. But her voice in first works, and well, because 'Darker Still' a young adult novel.
What is it about young adult novels that warrants such a big change? And as a general rule, young adult books need to have a sense of immediacy to them. They need to make the reader feel as involved in the story as they possibly can.
Sophie Jordan writes both paranormal romances(under the name Sharie Kohler) and historical romances in the third person. Yet her young adult paranormal, 'Firelight' is in first person. I adore her books; the hero and heroine of 'Wicked in Your Arms', her last historical, took me through an amazing journey. But the switch to first person gave 'Firelight' that sense of direct involvement in the story that a YA needs. Readers end up hating the cliffhanger ending more because they not only identify with Jacinda, but they make her pain their own.
Lynn Viehl's Darkyn paranormal romance series is also in a very atmospheric third person, with some gorgeous language. Examples of this abound in my favorite book of that series, 'Night Lost'. In the same way as both Jordan and Hieber, Viehl wrote her young adult book 'After Midnight' in first person. That voice again provides that immediacy, so that the reader caught up in Caitlyn Youngblood's story and feels the sense of surprise when she discovers her family secrets and what that means for her developing…friendship with the mysterious Jesse.
On the other hand, there are authors like Richelle Mead and Kelley Armstrong. Both of these authors write their YA and adult urban fantasy series' in first person. But yet there's a different feel to both sets of both authors books. There's still a sense of immediacy, but the change here is in the vocabulary and writing style. What do I mean?
One of the things I've always loved about Emily Giffin's titles (Something Borrowed, Something Blue) is her ability to completely alter her first person writing style to fit her characters. It's in the vocabulary, the cadence of the story.
That kind of complete alteration is one of the things I've always loved about Kelley Armstrong's writing, so it seemed no surprise to me that the narrators in the four published books of her Darkest Powers YA series, have unique first person voices and the story involves the reader in a way that her adult books don't have to. Richelle Mead does the same thing with her amazing Georgiana Kincaid series and her Vampire Academy series. A distinct narrative voice for both series, there is a degree of immediacy in the Vampire Academy series from Rose's pov that you never need from Georgina.
So what do you think? Does YA read better in first person? Are there some YA's you've read in third that you've liked? Do you like it when an author changes their voice for a YA? Let me know , and I'll see you next month ! 5 winners are chosen weekly on Romance At Random – comment below to win – winners announced on Sunday – good luck!
Everybody's good at something – what are you good at? + Giveaway!
Everybody's good at something – what are you good at?
By Cassandra Carr
I think at some point most everybody's mother said to them, "Everybody's good at something, honey, you just have to find out what that is for you", or some version of those words. Well, in this case, Mom was right. Everybody is good at something. Maybe you can write – thanks for the writing gene, by the way, Mom! (She's also a writer.) Or maybe you're good at decorating cakes. Doing cross-stitch, playing football, taking apart a computer and putting it back together – the point is, everybody has something they're good at. So what are you good at? Do you take the time to nurture what you're good at? Are you lucky enough to do what you're good at for a living, like I am? Think about it – what are you good at?
I'm sure some of you are thinking, "I'm not good at anything important", but you're wrong! Even the littlest things, like being good at calming your child's fears when he wakes up at night, are important. If you didn't calm his fear, he wouldn't be as confident, happy, and well-rested as he is during the day. If you didn't calm his fear, he wouldn't sleep, and neither would the rest of the house, oftentimes. And as we all know, sleep is important! Perhaps because of you, your husband was able to get a good nights' sleep and rock the presentation he was scheduled to do the next day. Maybe your older kid wasn't overtired in class and answered a question the teacher gave bonus points for. There's a ripple effect to being good at something.
So if there's something you want to be good at, but you're not, now's the time to start! Hey, National Novel Writing Month (NaNoWriMo) is in November. Have you always wanted to try your hand at writing? Why not do it with the support of a few hundred thousand other people? Here's the link to get started: http://www.nanowrimo.org/


If writing's not your thing, take a class. If you can't leave the house, take one online. Read about what you want to do on the Internet. Find an expert and start an e-mail exchange.
There are tons of ways to become good at something, so what are you waiting for?
What are you good at?
Remember – 5 commenters chosen every week to win a free book — good luck!

BIO:

Cassandra Carr lives in Western New York with her husband, Inspiration, and her daughter, Too Cute for Words. When not writing she enjoys watching hockey and hanging out on Twitter. Her debut novel, Talk to Me, was released by Loose Id on March 22, 2011. Head Games, Buffalo Intimidators book 1, will release on November 2, 2011 from Siren Bookstrand, and Caught will release December 13, 2011 from Loose Id. Additionally, Ellora's Cave will release Impact and Take Me at the Ballgame in early 2012. For more information about Cassandra, check out her website at http://www.booksbycassandracarr.com, "like" her Facebook fan page athttp://www.facebook.com/AuthorCassandraCarr or follow her on Twitter at http://www.twitter.com/Cassandra_Carr.
Baby got back — + Giveaway!
We may have started a trend!
To me there is nothing sexier than a guys back & neck — something about that strong definition of the shoulders & 'v' line from the waist on up is . . nice. Below the waist is nice too

Covers with the hero and heroine look so delicate & romance-like, don't you think?

Covers that feature H/H in an embrace can also be a good look for the reader — you can visualize the H/H as to how you'd like them to be; how you've created them in your mind after reading the story . . . too much of a frontal view can spoil that option for me.


The heroine facing forward does not matter as much to me — but the hero, I would prefer creating his image without the assistance of the art department
A nice shoulder – strong jawline – nice pecs — all help you to envision your hero . . but, he's yours to create.


The more that is left to my imagination, the happier I am . . . .


So, what do you think? Back or front views on covers — and do you want to see just the hero or both H/H — which do you prefer?
Remember, 5 commenters are chosen weekly to win a free book, winners announced on Sunday – Good Luck!
Bookmatchmaker & Giveaway!
The Matchmaker
Matchmaker, Matchmaker,
Make me a match,
Find me a find,
catch me a catch
Matchmaker, Matchmaker
Look through your book,
And make me a perfect match
I've been a bookseller, a marketing guru, a publicist, an editor, a writer and more importantly always a reader. No matter what kind of hat I've worn in the publishing industry there has been a constant common thread. Putting the right book into the right hands – I found it a challenge to get the match just right. My reward always came in the form of the reader returning and saying – What's next?? What else should I read? Or while I was working marketing on a larger scale, finding the right medium in which to reach the reader.
Recently I read an article in which Katie Freeman, a senior publicist for Pantheon and Schocken Books, said "the book must be the right fit to create a love affair . . . there's little I adore more than playing book matchmaker." I couldn't agree more! A title I'll gladly don!
A matchmaker to create love affairs, love of books and love of authors – and get those matches just right! When I was a bookseller, my goal was, yes to sell more books. However, what would be the point of suggesting a title or an author that didn't fit the reader? The reader would never trust me to recommend anything else for them.
And while "If you like . . . try" works for some, I did those calculations mentally and then would present the reader with a different explanation. The music industry came up with a word for what I was doing – mashup. I would take other authors, TV or movies to help give the reader a better picture of what or who the book/author would be like. This also worked really well for those non-readers who were trying to find the perfect gift for their special reader – only didn't know what they read!!
Ah, she liked 27 Dresses? Try Susan Donovan or Susan Mallery.
Here are some of my favorite mashups:
Catherine Mann is a mix of Suzanne Brockmann and Cindy Gerard with just a touch of Debbie Macomber.
Kate Pearce – Think old school Robin Schone or Lora Leigh if she wrote historical.
Kylie Brant – Kathy Reichs (Bones) or Patricia Cornwell, with the romance of Linda Howard and Julie Garwood.
Shannon K Butcher – Take equal parts Christine Feehan, JR Ward and Sherrilyn Kenyon and roll them into one.
Nalini Singh – Stephenie Meyer -think warm werewolves and cool vampires only in this case replace vampires with Psy!
Jessica Andersen – 2012 movie anyone? While the movie isn't based on Andersen's books – the books have a fun 2012 twist! And in my opinion, books are always better than movies . . .
And just for fun my favorite mystery author Donald Harstad – Dragnet meets Fargo
So what about you? How do you see Maya Banks or Meljean Brook? How would you mashup your favorite author? Or do you see things differently in the mashups I created? Feel free to suggest your own mashup! Can't find another author or title like your favorite? Put me to the test!
BookMatchmaker
Weekly Winners!
Winners on Romance At Random
Hi everyone! Thanks again for blogging with us this week — winners are below & if you are one, please send your snail mail to: romanceatrandom@randomhouse.com so we can get you your book! Authors that may have offered a giveaway during the week will post their winners on those posts in the comment section — so take a look to see if you're included!
Now . . . R@R's Weekly Winners . . .
Congrats to all:
1- KA Burton
2-Diane
3- Casea
5-Kris


Until next week – happy romance! SueG
November – Giveaway Hop, just in time for the giving season – Good Luck!
We want to hear from you & would love to giveaway, 5 post spots in December – the theme is, 'Giving At Christmas', what are some of your favorite things to give & receive, 500 words or less with a question at the end to ignite discussion – give it a whirl & see if blogging is something you'd like to do
+ books
5 Randomly chosen winners to receive random romance books!
(US only for book giveaway) – thanks for visiting us at Romance At Random!

Click on the image to see other participating sites
WINNERS Congrats to all!
Debbie Davis
Julie Bee Lippo
Mary
Donna The Happy Booker
Krystal Larson
BOOK REVIEW from Ing – 10 BOOK Giveaway, THE VIPER
Our winners – thanks everyone!! These ladies have been contacted via email – hope you were one:
Brunette librarian
Cheryl c
Tiffany freund
Angela Bergeron
Blanche
Gena
Donna ann
June m
Emily tardy
Catslady
Today only – 10 book giveaway on THE VIPER — winners announced by end of day in this post – US ONLY – Good luck!
The Viper by Monica McCarty
REVIEWED by Ing at AS THE PAGE TURNS
Book 4 of the Highland Guard series
My Synopsis:
Lachlan MacRuairi has been fighting for the last two years to get back to Isabella "Bella" MacDuff. Bella and the family and friends of Robert the Bruce were captured during a mission that Lachlan was in charge of. He was assigned to guide them to safety by Robert the Bruce. After their capture the English kept them prisoner for the last two years. Lachlan has blamed himself for failing to protect Bella and the rest of the group. Bella and Bruce's younger sister have been punished the most severely by the English. Both have been imprisoned in a cage above two separate English strongholds.
For the last two years, Bella has cursed the sword for hire and scourge of the sea pirate, Lachlan. She trusted Lachlan and thought that he might have come to care for her. Bella has believed for the last two years that Lachlan betrayed them leading to their capture. She has kept her sanity and composure these last years with the thought that one day she and her daughter Joan will reunite. Bella has been fighting her way back to her daughter ever since she made the decision to help Robert the Bruce in his campaign to be the King of Scotland. The MacDuff family holds the hereditary right to enthrone Scotland's kings. When Bella made the decision to crown Bruce as King in the years before her capture, she knew that she was risking everything to do what she felt was right. She believes that Bruce was Scotland's best chance to help gain freedom from English rule.
From the moment Lachlan first laid eyes on Bella he experiences emotions that he tries to explain away as lust. Bella was married so neither acted on the undeniable pull between them. It's been driving him crazy to know that Bella has been kept prisoner in such a horrific way. He and his fellow Highland Guards attempted a rescue mission previously without success but now he knows this time he'll do whatever to set her free.
Second time is the charm and Lachlan successfully rescues Bella. The pull between them is still strong and this time there is no husband to come between them. However, Bella has reservations and doesn't trust Lachlan, but she knows he is her best hope in helping her reunite with her daughter. Still, Lachlan is fighting the attraction and trying to maintain distance between them. But neither can fight what has been simmering for years. Will the bad boy of the Highland Guard and the heroine of Scotland risk it all for love?
My Thoughts:
It's safe to say that the majority of Monica McCarty's fans have been anticipating Lachlan MacRuairi's story since The Chief. Lachlan's character literally jumped off the pages since book one with his villainous persona and 'I don't give a shit about anyone else' swagger. He was a mystery, and I for one wanted to find out what the heck makes this man tick. I was nervous about reading this book since I had built it up so much in my head. I was afraid that I would be left wanting but have no FEAR folks…Monica stepped right up and freaking knocked a home run for me. This book delivered and delivered and blew past my expectations.
Lachlan is not liked much but is respected for his skills within the Highland Guard group. His 'I don't give a shit attitude' tends to rub people the wrong way. Readers finally learn the secrets of this man and oh what a heartbreaking past he has. Monica stayed true to the character of Lachlan in this story. Lachlan doesn't apologize for who he is. You can either take him or leave him. But, the man that readers have been lead to believe has no morals or worries for others is so much more of a kind hearted man than I ever expected. I loved watching Lachlan fight the connection between Bella and himself. Bella's stubbornness, pride and fighting spirit drives him crazy but these were also the reasons that made Lachlan want her more. I laughed every time Lachlan found himself worrying about her when he's doesn't give a fig about anyone else or when he realizes with just a touch of her hand on his arm can suddenly calm him and keep him from being an ass (or arse as like Lachlan likes to say..lol). I couldn't help falling in love with this sexy gruff and brooding kilted man right along with Bella.
And wow what an amazing heroine Bella is. I knew that it would take a very special lady to worm her way into Lachlan's heart. Boy did Monica give us a heroine for the ages. Bella is based off of a true Scotland heroine. Her fate in real life is vague. The real Bella was captured and imprisoned but no other accounts in history were recorded for her after the English moved her from the cage. So this is a great retelling of history and a much more fitting ending for Bella that Monica created in The Viper. Bella is a fierce lady. She defies England and her marriage to do what she feels is right. It takes some big balls to do that and survive all that she had to in this book. I related to her character very much when it came to the storyline surrounding her daughter. My heart broke for her and then it cheered for her.
And OMG do these two sizzle either in verbal battle against one another or in the loving. There were many poignant and beautiful moments between them. I loved watching them slowly open their hearts to each other and fall in love. It was also wonderful to be back in Scotland in the thick of things with these Highland Guards. I enjoyed getting to know some of the Guards that do not have a book yet. Gordon is one that I am definitely interested in. His character and interaction with Lachlan provided some of the lighter moments in this book. I love how the Guards like to needle and pick on each other. It was great seeing how far they have come and how effortlessly it has become for these men who are not clansman to work so wonderfully together. The epilogue that Monica added was a wonderful surprise and I'm pretty sure we'll be seeing more of Joan and a certain Guard.
From the first chapter and until the very last pages including the author's note, I was hooked. I read it in one night and the no sleep look the next day was well worth it. Monica continues to amaze me with her storytelling enriched with real life historical figures and events and blends them seamlessly with the fictional romance all in her head. I highly recommend this book and this series for fans of highlander stories. I promise you won't be disappointed.

Question for you – what do you like about this time period and did this review help you decide if this was an author to try? Thanks for your comments!

Know thy Enemy / Villain + Giveaway!
If You Hear Her, by Shiloh Walker – NOW on sale!
Know thy Enemy / Villain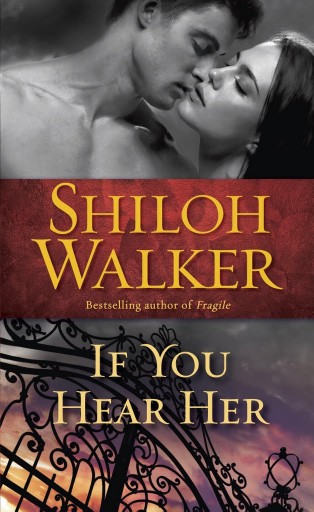 I've been thinking a lot about villains.
Maybe it's because I just got back from the Moonlight & Magnolias Conference in Atlanta, Georgia and I hit three workshops on romantic suspense and villains–Mary Burton & Kate Brady in particular did astounding jobs.
Maybe it's because I'm spazzing about my new trilogy, the Ash books–If You Hear Her, If You See Her and If You Know Her.
Maybe it's because I'm finishing up a new book with an interesting villain–this villain is rather enamored with the heroine, in a unique sort of way.
But I'm focused on villains. Bad guys. One thing that those two workshops seemed to hit on was making sure the bad guy isn't just a cookie cutter characters…a cartoon sort of villain. They focused on setting, on pacing…and on the villain.
We need to get to know him.
What makes him tick.
What makes him creepy.
What makes him human.
One of the freakiest villains I can think of…Hannibal Lecter, the character portrayed in the book and movie, Silence of the Lambs. Freaky. Scary. Yet he seemed to have a soft spot for the heroine, Clarice Starling.
It humanized him. It didn't make me root for him, but that humanity gave him a deeper aspect and it also gave that much more depth to the book.
Who are some of the freaky, scary villains that stand out in your mind?
Can you name one aspect about that villain that also somehow made them seem just a little human?
For Lecter, in my opinion, it was his soft spot for Clarice.
Before you go, I wanted to share a short snippet from the first book of the Ash Trilogy…
If You Hear Her
Right now, she could see…
Right now, she could touch.
And more…she could be touched.
As he ran his hands down over her body, stripping away her clothes, Lena lifted her eyes upward and stared at the sun again.
Lost herself in the warm golden glow and the feel of a man's hands on her body.
She could see…
She could touch…
She could feel…
She could hear—
"Help me!"
*
Lena came awake with a gasp. Her heart knocked against her ribs and she shivered as cool air danced over her sweat-slicked body. A breeze drifted in through the open window.
It was cool…not cold. But she was freezing.
Hearing one low, questioning yip, she held out her hand. Puck pressed his nose against her palm and she heaved out a breath. The dog's body was tense—all over tense and he had his hackles up.
"Sorry, boy. Just had a bad dream," she muttered. She'd gone and freaked her dog out.
As she started to lie back down, she heard it.
A voice.
"…help me…"

Shiloh Walker
http://shilohwalker.com

remember 5 winners chosen every week to win a free book – winners announced on Sunday – good luck!
Book Review by Anne – SWEET REVENGE & Giveaway!!
SWEET REVENGE by Christy Reece
(Book #8 in the Last Chance Rescue Series)
Reviewer: Anne
Grade: A
"Revenge is sweet and not fattening." Alfred Hitchcock
In a case of mistaken identity, Jamie Kendrick is abducted and abused by a maniac – then sold to another madman for his evil son's entertainment. Dylan Savage, an operative working for Last Chance Rescue serves as her knight-in-shining-armor when he rescues her from Stanford Reddington's grip. With a his-word-against-her-word complaint, no actual physical proof, and the use of his wealth and powerful influence in Spain, Reddington remains free of prosecution. Now Jamie wants revenge for what was done to her, but even more importantly she wants this monster locked away where he can never hurt anyone again. Justice will be the sweetest revenge of all.
Armed with a few secrets of her own, Jamie seeks assistance from Noah McCall, the head of Last Chance Rescue, to prepare her physically for a face off with her abuser. When Noah balks at Jamie's plans for revenge, she issues a "with or without your help" ultimatum. Confronted with his choices, Noah McCall agrees and assigns Dylan the job of training Jamie. What is unknown to Jamie is that neither Noah or Dylan have any intention of letting her play the avenging angel. The training is only a pretext for getting the information she keeps to herself and keeping her safe while LCR takes down Reddington alone.
No plan is ever failsafe and this one blows up in Dylan's face when his trainee proves to be more than she first appeared. He underestimates her strength and willpower as his own falters when he and Jamie become intimate. Their chemistry is sizzling and the author's extremely well written dialogue between the lovers sweetly intensifies each encounter.
From the first page to the last, you are caught up in a story masterfully thredded with danger and desire. Emotionally intense, positively captivating, heart wrenching and drool worthy, the love story between Jamie and Dylan is one that won't disappoint those of us who enjoy a full impact romance. This couple is irresistible, their romance a memorable one, and their HEA just perfect!
SWEET REVENGE is an unforgettable story, with an equally unforgettable cast of characters. You want to savor each and every detail. As with all the other books in this series, reappearances by former characters add an extra dose of sweetness to this one as well. Still going strong and packing a wallop of a punch, the 8th book in the popular Last Chance Rescue series exemplifies all the reasons why I'm a huge fan of both the series and its author, who, in my opinion, writes some of the very best romantic suspense on the market today.
QUESTION: Do you think there is ever an instance when revenge is the only answer? If so, would you be prepared to invoke that revenge?

remember every week 5 commenters will win a free book – winners announced on Sunday's good luck!!

The Viper by Monica McCarty + Giveaway!
The VIPER (on sale 10/18/11) is the fourth book in my HIGHLAND GUARD series, which blends my love for "strapping lads in plaid" with my other love of Special Ops romance. Think: Braveheart meets SEAL Team Six.
Lachlan MacRuairi is given the war name "Viper" for his stealth and snake-like ability to get in and out of almost anywhere. An expert in extraction, he's a mean bastard (literally) who is looked on with suspicion even by his own Highland Guard brethren. He's the ultimate "bad boy" who meets his match with Bella MacDuff, the brave woman who is called upon to crown Robert the Bruce as king, in defiance of the most powerful man in Christendom, Edward I, King of England. This real life heroine suffers greatly for her bravery, and it's Lachlan who is called on to help her.
I must admit I'm a sucker for a bad boy. I think it's the high school girl in me who was more concerned about sexy and unattainable than whether this is the kind of guy I could see driving carpool. He just needs the right woman to tame him, I'd think (obviously thinking that woman would be me!). One of the reasons I believe that the "bad boy" hero is so enduring in romance because we get to see the fantasy come true.
But for me, the bad boy fantasy is also about the dynamic with the heroine. Lachlan needs a very strong woman to stand up to him and see past the harsh façade to the scarred man underneath. Bella is perhaps the strongest heroine I've ever written, and her own painful past puts her in position to understand his. But taming the bad boy doesn't come easy, which makes for a lot of sparks, and a not very easy road to "Happily Ever After."
Who are some of your favorite bad boys in books, TV, or in movies? One of my all time favorites is Gabe Bonner from Susan Elizabeth Phillip's DREAM A LITTLE DREAM and Kevin Tucker from THIS HEART OF MINE. Sawyer from the TV show Lost was also a great bad boy.
remember 5 lucky commenters will win a free book, every week — winners announced on Sunday – good luck!
& More Western Romance + Giveaway!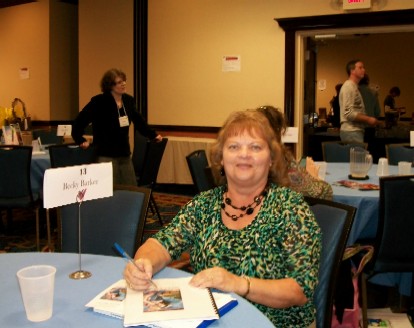 Hello from award-winning author Becky Barker

Hello!
I'm a contemporary western romance writer. That's not to say I don't enjoy the history of the old west or historical fiction, but my heart and mind are firmly ensconced in the here and now. I try to back up what I've learned over the years with research to give my books as much authenticity as possible.
My fascination with everything western started at an early age and revolved around my love of horses. I live in rural Ohio, so not exactly the wild west, but horses are pretty common here. My uncle was a Farrier; someone who fashions steel shoes for horses' hooves. He and my cousin also roped calves in the rodeo circuit which added fodder to my active imagination.
As a very young (grade school) tomboy, dreamer, budding author, I spent a lot of time sitting in my favorite tree and creating my own imaginary world. That world always included a beautiful stallion. A few years later, I discovered romance novels. The combination of loves eventually lead me to writing western romances. Since those early days, I've learned a lot more about ranching and life in the American west. Though I've never lived on a working ranch, I've managed to combine what I know with what I can research. Thankfully, my efforts have always been well-received by fans of contemporary western romance.
My latest release is titled BRIDLETON, it's set on a Dallas-style ranch and revolves around the Bartell family. The heroine, Andrea Bartell, is an international fashion model who's called home to Texas due to a financial emergency. The hero, Noah Courtland, is the ranch manager who's desperately trying to save the ranch from bankruptcy. The story is about a lovers' reunion, their devotion to family and a desire to protect the home they love.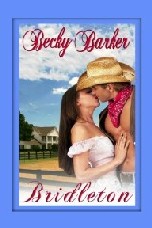 And, lets face it, the most memorable romances revolve around memorable characters. The cowboy remains an American icon. He's big, strong and protective. He might be stubborn and uncommunicative at times, but he's always loyal and dependable. When it comes to one special woman, he's passionate, demanding and possessive. His love is unconditional, and he expects the same from the woman he adores. Give him an honest, intelligent heroine who reciprocates those feelings and you have a perfect romance, IMO.
Don't you agree? Remember 5 commenters are chosen each week to win a free book – winners announced on Sundays – good luck!
Other western romances I've written include: CAPTURED BY A COWBOY, RENEGADE TEXAN, BACK IN HIS ARMS, SASSY LADY, A MATTER OF TRUST, HANCHART LAND, CHAMELEONS. For readers who enjoy some suspense with their westerns, I've also written ON WINGS OF LOVE and CADE'S CHALLENGE, books that feature the Langden brothers, Trey and Cade. For more details about my work or to enter my monthly readers' contest, please visit my website at: BeckyBarker.com I also love visitors on my Facebook page:
http://tinyurl.com/RomanceAuthorBeckyBarker
Hugs, Becky
Bridleton- Available at:
http:/tinyurl.com/Bridleton
http://www.BeckyBarker.com
Once and Again + Giveaway!
Once and Again is a delightful sexy romantic contemporary that speaks to us of family and second chances. Lily Travis never thought she would come back to Petal, Georgia but here she is trying to get her fifteen year old brother back on track and help her mother after her dad deserts them both for a 20 something woman. Sexy and all grown up, she has it all together until she sees Nathan Murphy.
Nathan was the love of her life in collage until she saw him kissing her cousin. Seven years has passed since they broke up but Lily has never forgotten her first love. Nathan Murphy made a horrible mistake seven years ago when he let Lily walk away without a fight. Seeing her again has made Nathan realize that he never stopped loving her and he makes it his personal mission to get her back. When Nathan enlists the combined help of the Murphys and Chases to help win back Lily's love and trust, Lily realizes that coming back home may have been the best decision she ever made.
I adore Lauren Dane. Her stories always fell me with joy and laughter as we watch the characters we have come to love find happiness and acceptance while dealing with everyday situations and problems. Erotically romantic without crossing the line into crass, Ms. Dane has a way of drawing you in and making you a part of her stories.Her sense of family is readily apparent as we watch these characters laugh, fight, love and protect each other.
Lily Travis is a delightful heroine who holds her own as she steps in to fill her mother's shoes as a parent to her younger brother Chris. With plenty of love, laughter, and spirit, she grabs hold of Chris and refuses to let him continue down the path of destruction. With her mother spiraling into depression and an overbearing sister, Lily has a lot on her plate. She leads Nathan on a merry chase as Nathan is used to getting what he wants and now he wants Lily back. I enjoyed watching Nathan have
to work for what he wanted. Plenty of steamy love scenes keep you glued to the pages as Nathan takes wooing to a whole new level in his attempts to win Lily back. Though some heavy subject matters are touched upon; it's the sense of family and forgiveness that draws you in.
With a first rate cast of supporting characters and an engaging storyline, Once And Again is the perfect romantic getaway for when you need a little me time in your life. What are some of your perfect getaway books to read? Thanks Tori –
Remember, every week 5 commenters are chosen to win a free book -good luck!
You've Got to Have Friends – Sylvia Day + Giveaway!!
You've Got to Have Friends – Sylvia Day – A TOUCH OF CRIMSON + Giveaway
Relationships are what romance novels are all about. Boy meets girl, boy woos and wins girl (or she manages to smack enough sense into him that he realizes he's been caught), and they live happily ever after. We go along for the ride because watching the relationship develop is where the magic happens. Two people who are so alike they should hate each other or two people who are so opposite they should clash horribly somehow find that they're the perfect half of each other.
But there's magic to be found in the secondary relationships, too–siblings and parents, co-workers and acquaintances, and friends. Friendships are precious gifts to us all. Each one of my friends meets a special need in my life. I have friends I play with, friends I talk business with, friends who make me laugh, friends who hold me up when I need support, and friends who lean on me.
When I started writing A TOUCH OF CRIMSON, relationships were the primary focus in my mind. The Renegade Angels series is a trilogy in which the three heroes are also the three antagonists. How those relationship dynamics worked (and didn't work) was pivotal to carrying the three-book story arc. But I'm one of those authors who write by the seat of her pants. I never really know where I'm going with a story until I get there. So while the first book was unfolding, and the characters grew and stretched, I was as startled by a particular friendship that developed as I was delighted–my heroine, Lindsay, became fast friends with the Alpha of the lycans, a man who was giving both the angels (who are led by Lindsay's love) and the vampires (who are led by her father) quite a bit of trouble.
I didn't see the relationship coming, but when I realized what was happening I was riveted by it. Lindsay is an exuberant, outgoing, confident woman. Elijah is a stoic, taciturn, cautious man. They couldn't be more different and yet the connection between them is fierce and important to both of them. Like all friendships, each one fills a need in the other's life and through their friendship we get to glimpse facets of each character that wouldn't be apparent otherwise. It's been a joy to read the numerous reviews that talk about the friendship between Lindsay and Elijah, and to see that readers found a connection to him through her, a man who might've seemed distant and unapproachable otherwise.
At the end of Star Trek (2009) Spock tells his younger self why he arranged for Young Spock and Young Kirk to spend time together, even though they detested each other: "I could not deprive you of the revelation of all that you could accomplish together, of a friendship that will define you both in ways you cannot yet realize." That's what friendship does–it helps to shape and define who we are. It's a powerful relationship nearly as precious as true love and it's a vital part of everyone's story, even our fictional characters'.
Some of my favorite fictional friendships are: Benson and Stabler (L&O: SVU), Dallas and Peabody (In Death), Dallas and Mavis (In Death), Lucy and Ethel (I Love Lucy), Spock and Kirk (Star Trek), Kirk and Bones (Star Trek), Sam and Frodo (Lord of the Rings).
What are some of your favorite fictional friendships? I have 2 ARCs of A TOUCH OF CRIMSON to give away today. Winners will be announced within the comments tonight – Thanks for spending time with me!
Sylvia
www.sylviaday.com
Facebook.com/AuthorSylviaDay
Twitter.com/SylDay
Book Trailer:

Welcome to the Journey . . + Giveaway!!
Welcome to the Journey of a Debut Author Blog Tour!
Although my debut FEVER doesn't come out until Spring 2012, I thought it would be fun to let readers in on what goes behind the scenes of getting a debut author prepared for publication. Also, I'll be giving away books from some of my favorite authors on every stop of the blog tour! This week, we're starting with The Call. Yes, The Call. Even as romance readers, you've likely heard of how important this moment is for any writer.


A writer receives The Call. An agent who you're interested in wants to represent you and you give your whole-hearted yes! What happens after you've finished Snoopy-dancing?
Well, you might know that there's usually an extremely difficult process writers go through to get that agent. It starts all over again, only on a higher level, with an extremely specific target and pinpoint accuracy.
But first…edits.
Yes, again.
Depending on the agent—how hands-on he or she likes to be in the creative process—it's not unusual for her to request changes on the manuscript before submitting it to editors. And depending on your project, those requested edits could be extensive or they could be minimal. Normally, if the agent wants big-time edits, they will discuss those prior to offering representation, because if a writer isn't willing to make the changes the manuscript needs in order to become what the agent believes she can sell, well, then a partnership between the editor and writer would be moot. In my case, Paige Wheeler loved FEVER immediately. The only changes she requested were minor and related more to clarity than character, plot or structure.
Once those alterations are made, the piece gets a shiny new jacket and nudged out the door into the big scary world of publishing. The shiny new jacket is a cover letter from the agent, describing the work to the editor, where she could see it fitting into that house's lines, what the author brings to the table–things really not all that different from the cover letter a writer creates to inspire interest from an agent. Most agents keep abreast of what editors and houses are looking for at any given time, what they recently purchased and what trends are taking place, so they typically know who to target with what type of work. Again, similar to how a writer targets an agent. An agent might also make a phone call prior to sending material to pitch a piece in an effort to gauge or even elicit interest beforehand. After researching the market and talking with editors, Paige sent FEVER to ten publishing houses.
In the case of FEVER, I remember receiving responses within two or three weeks. The bulk of answers returned between the three and six week mark and we went back and forth with a couple of houses for another couple weeks thereafter. Luckily, none of the rejections were negative—meaning it wasn't because they didn't like FEVER, but because of what was going on in the house at that time. Two large houses were merging when we were submitting, and both houses had decided not to accept submissions during this time. Another house had just acquired a story similar in plot and voice to FEVER and didn't want to acquire another so soon. In other situations, an editor loved the book, but a more senior editor had championed something different, or the story didn't fit the new direction a publisher's line was taking.
In the end, we narrowed down the list to two houses, both very interested in FEVER and the books to follow. There were major considerations to weigh, including the editor I'd be working with, the strength of the publisher's romance line, the house's marketing plans for FEVER, their overall reputation, etc.. It was all very confusing and angst-ridden for me—in a good way of course, and Paige was endlessly patient in answering my questions and offering insight, yet not pushing in any one direction. She was great about asking me what I wanted, where I wanted my career to go, where I thought I'd be more comfortable.
When it was all said and done, I believe we started submitting in March and I signed a contract in June with Alicia Condon at Kensington Brava. I'm thrilled with my choice and have never looked back. Kensington has been wholly supportive of me as an author and Alicia has helped me improve my storytelling and structure, which has brought out the very best in FEVER.
Of course, my story is only one in a myriad of tales, each as individual as the author it belongs to. Today I'm giving away two books from one of my favorite authors, Lauren Dane.
Lauren Dane has been writing for publication just under eight years now. She sold her first book in 2004 (the first year she started writing). She has published 42 novels and novellas with another six, most likely 7, books out over the year. She's been a multiple National Bestselling author, Bookscan bestseller list, USA Today list and the New York Times!
Her most recent release, NEVER ENOUGH – a contemporary erotic romance and last of the Brown Siblings series, hit the USA Today list! Just before that ONCE AND AGAIN hit the USA Today list and the NYT List as well. Taking Chase, a five year old book hit the USA Today list in the late summer.
Let's hear a little about Lauren's submission process as a debut author back in 2004.
Joan: Did your agent tell you how many editors she submitted the manuscript to, and if so, how many were there?
Lauren: My agent is very straightforward. When she pitched my first books especially she would give me a basic touching base mail on what she'd done. Where she'd pitched, who requested, that sort of thing. It's been several years now but I think my first manuscript with her went to something like six editors.
Joan: How long did it take for you to receive an offer from the time the manuscript went on submission?
Lauren: Ha! Never on that book. Or the book after that. It was the third project she pitched for me, a novella written on a whim actually, that was my first sale to NY.
Joan: How many offers did you receive? Did the manuscript go on pre-empt or to an auction?
Lauren: I've sold twenty-three books through my agent. None of them was part of an auction or pre-empt. Some of them had multiple offers, some were option sales.
Joan: What did you do to take your mind off the submission process while you waited?
Lauren: I worked on the next project.
Joan: Did your agent have you make many revisions before the manuscript was submitted to editors?
Lauren: My agent is very editorial. At the beginning she and I would go over things back and forth a few times. These days it's less, though she does almost always have editorial suggestions, etc on my manuscripts.
Joan: How did your agent decide which editors to send the manuscript to?
Lauren: Any agent worth their 15% is going to be very familiar with the market. Is going to make sure everyone who buys books like yours, or close to yours for lines that could be potential homes to your book. Sometimes it's going to be a bad fit for a whole host of reasons – the editor is having a bad day, the editor hates your voice, the editor has just bought something similar to what you've just pitched, that story is one of his or her hated tropes or they just didn't like your execution. But it is totally your agent's job to figure out who the best audience for your manuscript is.
Joan: Was the manuscript a stand-alone or a projected first book in a series?
Lauren: Originally, the book she first pitched for me was a standalone, but I ended up writing a connected book.
We all go thru journey's, mine was publishing, what has your recent journey been & how did you find, or, are you finding your success?
Also, don't forget to visit www.joanswan.com for more details about the continuation of the Journey of a Debut Author Blog Tour and to keep up with the countdown for the release of my debut, FEVER!
Weekly Winners!!
Winners on Romance At Random
Hi everyone! Thanks again for blogging with us this week — winners are below & if you are one, please send your snail mail to romanceatrandom@randomhouse.com so we can get you your book! Authors that may have offered a giveaway during the week will post their winners on those posts in the comment section — so take a look to see if you're included!
Now . . . R@R's Weekly Winners . . .
Congrats to all:
1- Brenda D
2- Lisa
3- nena
4- cateS
5- mrewen
Thanks so much for joining us at Romance At Random — 5 more winners will be chosen next week so stop on by!! Happy Romance, SueG