Ruthie's Reality: When It Rains, It Pours
Ruthie's Reality: When It Rains, It Pours
Welcome back to Ruthieland, everyone! It's rainy here in my reality today. Rain, rain, rain. Read more
Ruthie's Reality: On First Impressions and Sex in Hammocks + Giveaway
Ruthie's Reality: On First Impressions and Sex in Hammocks
Welcome back to my reality, everyone! The status of my reality is Unknown, since I woke up and wandered out to the living room to find a blanket and what is obviously a puke bowl (empty, but strategically positioned just in case) next to one chair. I don't know who's sick or how sick, because the rest of the household is asleep, but it doesn't look good. Read more
#Cover Reveals – Roman Holiday by Ruthie Knox
Roman Holiday is an epic romance that will be in ten parts over two "seasons" of one "episode" per week. Each episode is between 12,000 and 16,000 words long — roughly 40-60 pages — and all ten episodes taken together will form a single romance arc. There will be a break of a few months between seasons 1 and 2. The adventure begins November 11!
Ruthie's Reality – It's All About the Chest Hair
This week we're going to try out a new format. I've been thinking about how to bring you a glimpse of my "reality" through this column — but the Reality of Ruthie is that I spend most of my time sitting in a purple chair in my office, writing books.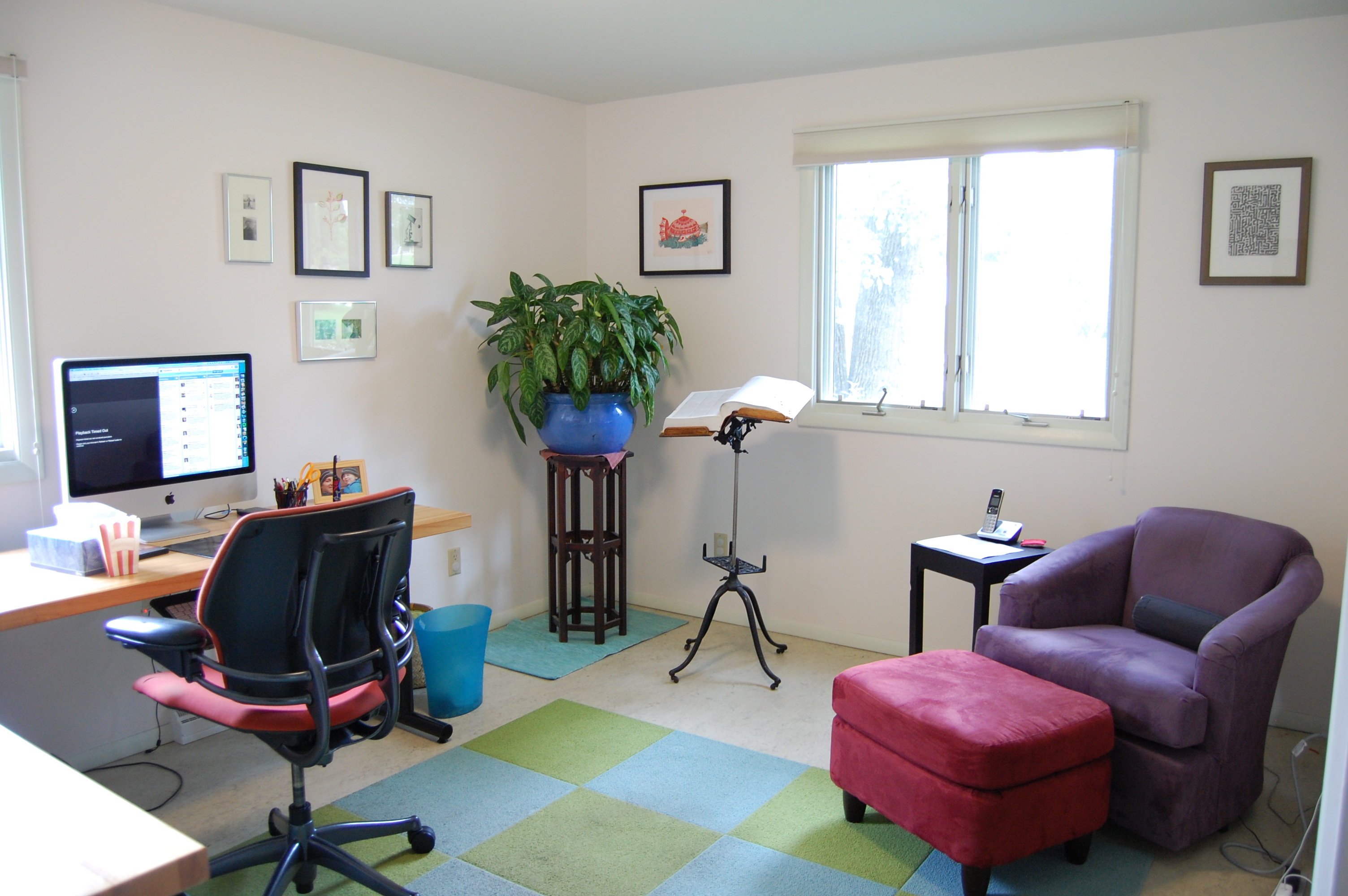 (See? There's my purple chair.)
My life this morning consists of thoughts like "I have to throw another load of towels in the wash" and "If I have to transform Kidlet's insecticon thing one more time I'm going to scream" and "Last night I had a dream about Pete Rose."
My reality is writing this blog post and thinking about the enormous amount of work I have to do this week and wondering if it is even remotely possible that I'll get it done around all the Kidlet-chauffering and random doctor's appointments and life interruptions. It's a good reality. But it's probably not all that different from yours, except that my work is writing books, whereas yours might be something else. Read more
One more day! Truly, NYC Giveaway Sweepstakes
Ruthie Knox is posting new chapters of TRULY, the first book in her New York series, on Wattpad every Monday until early November. She's also doing some fun TRULY- themed giveaways on Fridays. Below is the first one!
*TRULY NYC Grocery Tote Giveaway SWEEPSTAKES*
This week Ruthie Knox is giving away a MapTote NYC grocery tote to one lucky winner! Perfect for the Farmer's Market…if you're like Ben.…for your local grocery store
Read more
Ruthie's Reality – Truly on Wattpad, yeah it's cool
Watt? An Introduction to Wattpad
A week ago Monday, I began serializing my novel Truly on Wattpad. Read more
Truly on #SundaySnippet's via #Wattpad
May Fredericks hates New York. Which is fair enough, since New York seems to hate her back. Just weeks after moving from Wisconsin to Manhattan, she receives the world's worst marriage proposal, stabs her boyfriend with a shrimp fork in a very public venue, and accidentally becomes notorious. And that's before she gets mugged.
At her wit's end, May washes up at a Packers bar in Greenwich Village, where she meets a surly, unhelpful guy who hates her shoes and calls her ex a douche.
His name is Ben. He used to be a chef. Now he's a rooftop beekeeper with anger management issues. She wouldn't even like him, but he reminds her of home … and he knows where to find all the best food in the Village. She makes him laugh. He buys her tacos and cowboy boots. The longer they're stuck together, the better May and Ben get along … and the harder they fall. TRULY is a quirky, modern New York love story unlike any you've read before.
#SundaySnippet:
Visit Wattpad to read chapters 1-7 as Ruthie releases her book over the next few weeks!! Guaranteed you'll love! Read more
Flirt University – New Adult History 101 with Ruthie Knox (plus #giveaway!)
Dear Student:
Welcome to Flirt New Adult University! Here you'll find some engaging lectures about New Adult fiction from our knowledgeable New Adult Author "professors."
On the schedule for today is New Adult History 101 with USA Today bestselling author Ruthie Knox, who will make her New Adult (and print!) author debut as Robin York with Bantam's trade paperback DEEPER, available in January 2014! Read more
Ruthie's Reality: Four Questions for Debut Author Lauren Layne + Giveaway!
It's release day for Loveswept debut author Lauren Layne's fabulous After the Kiss (which I got to read in advance, nyah-nyah), and I managed to buttonhole Lauren long enough to get the inside scoop on the novel.
After the Kiss made me laugh out loud several times. You think it's going to be all fluffy fun and then it keeps tricking you with these hilarious and intelligent close observations that you don't quite expect. Read more
Ruthie's Reality: Between the Sheets with Molly O'Keefe + #Giveaway
Welcome back to Ruthie's Reality! Did you miss me? Of course you did.
I've been living the glamorous life of the romance writer, most recently in Iowa, where I attended a family pig roast (as one of two token vegetarians) and glamorously hobnobbed with my relatives. I got to hold a lot of babies, and I noticed that they were all more cheerful than my baby had ever been. What's up with that? Read more
Ruthie's Reality: Amour et Chocolat et Sex on Cold Marble Countertops
Today, I'm welcoming Laura Florand to Ruthie's Reality. Because, well, I'm kind of in love with her books. Mary Ann Rivers is the one who introduced me to her, through much poking and prodding (reeeeeead it, read it read it read it) and also when that didn't work she bought me The Chocolate Thief, so then I had to. Read more
Ruthie's Reality: Making it Last, Release Day!! #RWA13 There is romance in marriage. + #Giveaway
That's the thesis of Making It Last, the fourth book in my Camelot series, which releases today from Loveswept.
"The thesis?" you say. "Since when does a romance story need a thesis?" Read more
Big Love: Where Love and Family Meet
Love belongs to all of us. It's for young and old, men and women, people of all ages, races, and creeds.
Love is about connection, and connection encompasses so much more than romance.
One of the great joys of writing my Camelot series, whose four books tell the love stories of the three Clark siblings—Amber, Caleb, and Katie—is that these books have allowed me to explore not just the ways in which adult men and women find love, but also the ways in which family plays into this process.
If we're lucky, our family connections are intertwined with our love stories. Parents and siblings help us along in our quest for love. They also get in the way, of course. In shaping the Clarks—a fundamentally loving, ordinary, flawed-but-functional sort of family—I've enjoyed trying to depict both sides of this coin.
Read more
Ruthie's Reality: Meet Robin York, Ruthie Knox's alter ego
So some of you might already know this, but a few weeks back I made a big announcement on my website: I'm splitting into two different people!
Or, okay, maybe that was a bit melodramatic. The truth is, I'm adopting a second pen name—Robin York—under which I'm going to write New Adult romance for Random House.
So why this new thing? Well. Reasons. We'll start with the easy bit: Why "Robin York"? Read more
Tonight at 7 PM EST – Ruthie Knox on Shindig Chat + SWAG!
June 12th (that's tonight) at 7PM Ruthie will take the stage and discuss her books, read a sneak peek, and answer your questions. Find out what's coming next from Ruthie!
Click through here to join in on the fun!
http://shindig.com/event/ruthieknox
All attendees are eligible to win exclusive swag!
And have a 'virtual' cocktail on us! Try the 'Flirtini'-
Read more
Everything You Need To Know about Flirting with Disaster in Seven Random Questions + Giveaway
Today is release day for Flirting with Disaster, the third installment in my Camelot series. Yay!
I feel as though all discussions of Flirting should begin with the phrase "And now for something a little different…" RT Book Reviews agrees: RT made Flirting with Disaster a "Top Pick" for the month of June, and reviewer Morgan Doremus leads her assessment (4.5 stars out of a possible 4.5!) with the declaration, "You have never met a romance hero quite like Sean Owens."
Indeed, you have not. Read more
#Loveswept Presents author event with RITA-nominated and USA Today bestselling author Ruthie Knox!
Join us for our first #Loveswept Presents author event with RITA-nominated and USA Today bestselling author Ruthie Knox!
https://www.facebook.com/events/114164222126829/
It's Time – 50 copy #Giveaway of Flirting with Disaster by Ruthie Knox – details here!

Click here to access the entry form for the Flirting with Disaster 50-copy giveaway.
Form will remain open to entries between 8:00 CT on Monday, May 27, and 12:00 p.m. CT Tuesday, May 28. Read more
#CoverReveal – After the Kiss by Lauren Layne – #Loveswept Contemporary Romance Rocks!
Readers who love Kristan Higgins, Julie James & Ruthie Knox? Pre-order now – you'll love this book and the rest of the Stiletto Series too!! Read more
Ruthie's Reality: The Glamorous Wardrobe of a Romance Writer + $10 EGC giveaway!
Long, long ago, when I became a freelance editor, my dear friend Rebecca started telling me every time she saw pajama pants on sale. Because I worked at home, you see, she assumed that I never wore real pants. Why would I, if I didn't have to?
Ah, the glamorous wardrobe of the work-at-home writer. I do, in fact, wear pants, almost every day. My writing uniform is jeans, retired running shoes (currently hot pink, because they were on sale), and a long- or short-sleeved T-shirt, depending on the season. I have never owned a feather boa. Read more
Sneak Peek – FLIRTING WITH DISASTER by Ruthie Knox!
Sneak Peek of the next installment in the bestselling Camelot series: In the latest eBook original novel in RITA finalist Ruthie Knox's scorching-hot Camelot series, a no-strings fling looks an awful lot like falling in love—or flirting with disaster.
Fresh out of a fiasco of a marriage, Katie Clark has retreated to her hometown to start over. The new Katie is sophisticated, cavalier, and hell-bent on kicking butt at her job in her brother's security firm. But on her first assignment—digging up the truth about the stalker threatening a world-famous singer-songwriter—Katie must endure the silent treatment from a stern but sexy partner who doesn't want her help . . . or her company. Read more
Blog Tour – Strangers on a Train, hop on! + Giveaway
Welcome to the Strangers on a Train blog tour! Strangers on a Train is a series of five short, sexy stories releasing today, April 2, 2013. Written by Serena Bell, Donna Cummings, Samantha Hunter, Ruthie Knox, and Meg Maguire, the stories explore the thrill and heat of meeting a romantic stranger in an unusual setting.
In my Strangers on a Train story, Ticket Home, the hero stalks the heroine's commute home determined to win her back. Writing Ticket Home, I thought a lot about the train rides in my own life.
I love trains—the sound of them, the even quality of the ride, the way a train is fixed in its tracks. Your car goes everywhere you take it, but a train belongs to the destinations it serves and the scenery it provides. On a train, you don't have to keep your eyes on the road the way you do in a car, and nothing blocks your view of the world, the way clouds do from an airplane window. You can fully experience both the scenery and the interior of the train—its peculiarities and its people.
Read more
Ruthie's Reality – $10 EGC Giveaway + sequel to About Last Night!!!
Hey, everybody! I have an announcement! Do you have your typesetter's tray full of punctuation marks at the ready? Because this is going to require ALL the exclamation points.
Read more
#Dabwaha We need your vote! + something exclusive for you in return . . .
The heat is on — Ruthie Knox's ABOUT LAST NIGHT is up against some heavy competition and we need your help — vote from midnight 3/30 to noon 3/31 (Easter, I know, not great timing) for Ruthie & About Last Night — IF she win's & you vote we've got a epilogue featuring Cat & Nev!!
Help Ruthie be a DABWAHA winner – vote here (click here & vote for ABOUT LAST NIGHT)

THANK YOU!
#FictionalCharactersIWantToMarry – the hell you say!
Here he is Tom – In this fun, scorching-hot eBook original romance by Ruthie Knox, a cross-country bike adventure takes a detour into unexplored passion. As readers will discover, Ride with Me is not about the bike!

"A sweet yet sultry, honest and heart-tugging ride. Everything a love story should be!" Carly Phillips, New York Times Bestselling Author
The hero is a curmudgeon – kind of a bad tempered hero at times who finds his softer side with his heroine. Life gave him ups and downs leaving him wallowing in self pity and anger. The love of a good woman brings Tom around, wanting to live and try life again with somebody else. Tom turns out to be an awesome hero, the kind of guy that would stick with you through thick and thin. Read more
Ruthie's Reality: Bring Your A-Game for Romancelandia's Version of March Madness
March Madness can suck it.
Wait, did that sound harsh? Okay, maybe a little. But while NCAA basketball is all well and good, romance readers have something better–DABWAHA!
Author Ruthie Knox on Balancing Independence and Dependence in Romance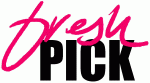 March 19, 2013
One of the most beloved archetypes in romance is the "Protector" hero. He's big, he's bad, he's strong, and he wants to save the heroine from the bad guys. Or her ex-husband. Or her own terrible judgment. Sometimes all three!
Just when things have really gone to hell in a handbasket, the Protector shows up with his muscles and his hotness and his don't-give-a-damn attitude toward inconvenient aspects of life like "rules" and "inappropriate use of force" and "pajamas," and he just kind of storms the castle and fixes everything.
Yeah. Um, this is not that book.
Read more
#FictionalCharactersIWantToMarry
#FictionalCharactersIWantToMarry Caleb Clark from Along Came Trouble: Iraq vet turned private bodyguard. I'm a sucker for military guys . . . . need I say more? *wink*


Back home after a deployment in Iraq and looking for work as a civilian, Caleb signs on as Ellen's bodyguard. After combat in the hot desert sun, this job should be a breeze. But guarding the willful beauty is harder than he imagined—and Caleb can't resist the temptation to mix business with pleasure. With their desires growing more undeniable by the day, Ellen and Caleb give in to an evening of steamy passion. But will they ever be able to share more than just a one-night stand? Yum! Finally on sale, click here for details.

Time to share ladies, who are your #FictionalCharactersIWantToMarry???
Book Trailer – Along Came Trouble, by Ruthie Knox – on sale today!
Order now, just $2.99
Ruthie Knox's Camelot series continues in this sizzling eBook original novel, featuring two headstrong souls who bump heads—and bodies—as temptation and lust bring nothing but delicious trouble.
An accomplished lawyer and driven single mother, Ellen Callahan isn't looking for any help. She's doing just fine on her own. So Ellen's more than a little peeved when her brother, an international pop star, hires a security guard to protect her from a prying press that will stop at nothing to dig up dirt on him. But when the tanned and toned Caleb Clark shows up at her door, Ellen might just have to plead the fifth.
Back home after a deployment in Iraq and looking for work as a civilian, Caleb signs on as Ellen's bodyguard. After combat in the hot desert sun, this job should be a breeze. But guarding the willful beauty is harder than he imagined—and Caleb can't resist the temptation to mix business with pleasure. With their desires growing more undeniable by the day, Ellen and Caleb give in to an evening of steamy passion. But will they ever be able to share more than just a one-night stand? Read more
Ruthie's Reality – What Is It About Military Men? + Giveaway!
With the release of Along Came Trouble coming in just a week, I've been writing a lot of blog posts and thinking about different sorts of military heroes.
The hero of Along Came Trouble, Caleb Clark, is a charmer. A noncommissioned officer and fifteen-year veteran of the Military Police, he's a hard worker, a caretaker, fond of wry humor and incapable of cutting himself a break if he hasn't gotten the job done. He's more G.I. Joe than Elite Fighting Machine — an ordinary guy who's spent most of his life in service to the military and is ready, now, to take care of his family instead.
What I love about Caleb — and military heroes more generally — is not their physical strength or their tendency to be commanding. As I am constantly reminding my four-year-old son, I don't like being ordered around, and if a man's biceps get too big, I'm more likely to mock than swoon. Read more