#Sneak Peek & Fresh Fiction Reviews: "One look and she knew he is going to be trouble"
Fresh Fiction's Annetta Sweetko reviews Ruthie Knox, ALONG CAME TROULBE – the second book in the Camelot series following HOW TO MISBEHAVE – enjoy!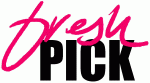 March 19, 2013
ALONG CAME TROUBLE is set in the fictional little town of Camelot in Ohio. Where everyone knows everyone and things are safe and quiet. At least they once were.
Caleb Clark has a job to do and no one is going to stop him from protecting two women from the paparazzi that are hounding them. The one woman is Carly, the woman who was photographed with singing star Jamie Callahan, and Callahan's sister Ellen who happens to also be Carly's neighbor.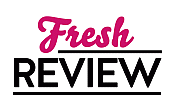 Read more
Ruthie's Reality: About Swag + Giveaway!
Mostly when I think about swag, I think "yar," because the word reminds me of pirates, and pirates remind me of the word "yar," which I like very much. Yar!
But let's not get distracted by pirates, even if we'd like to talk about what a great pirate Johnny Depp made in the Pirates of the Caribbean movies. And let's not talk about Johnny Depp, either, even though it's tempting. Because, swag!
Specifically, I'm thinking about author swag — those goodies authors give away to readers at signings and conferences or send in the mail as prizes alongside autographed books. Swag = bookmarks, monogrammed flashlights, scented soaps, stickers, postcards with bare-chested men on them — fun freebies that remind you of the author and/or the book being promoted. Read more
An honest review from Shari @DelightedReader
Thanks Shari for this honest review! HOW TO MISBEHAVE launches the Camelot series & is on sale today! Check back for more about ALONG CAME TROUBLE (3/11) and FLIRTING WITH DISASTER (6/10)
How to Misbehave by Ruthie Knox
Genre: Contemporary (1999) Romance
Series: Camelot, book #1
Sometimes I wish I could peek into Ruthie's mind to see all the ideas she has for novels! Oh, the fun I would have just reading her mind I think!
How to Misbehave is a short romance novel that is a prequel to Along Came Trouble, a full length novel, in the Camelot series about three siblings. You do not have to have read this book before Along Came Trouble, but why wouldn't you? It is a delightful book full of heat that will melt you in the dark on a rainy day! Read more
Friday Feature . . . ABSolutely awesome!
Happy Friday – the start of Camelot begins with HOW TO MISBEHAVE by Ruthie Knox. Then look for ALONG CAME TROUBLE 3/11; FLIRTING WITH DISASTER 6/10!
From the staff at R@R
Ruthie's Reality: Interview with Elise Sax + Giveaway!
Welcome back to Ruthie's Reality, chickens! Today author Elise Sax agreed to chat with me about her debut novel, An Affair To Dismember, which releases on January 29. If you like Janet Evanovich or are generally a fan of first-person heroines who struggle to keep their act together but nonetheless manage to attract the attention of various hunky men–and let's face it, the appeal of this particular scenario is difficult to resist–you'll want to check out this book.

Welcome, Elise! Okay, let's start off with a tough question: the heroine of your Matchmaker Series, Gladie Burger,
has been compared to Stephanie Plum — but I can't help but note the similarities between hapless, disorganized Gladie and the official Elise Sax author photo. (Also, the presence of ice cream and Cheez Puffs.) Care to comment?
I love Stephanie Plum, and I'm a big Janet Evanovich fan, but it's true, I'm pretty similar to my heroine, Gladie Burger. Recently I was at lunch with my editor and publisher, and they told me that I spoke exactly like I wrote. I didn't know how to take that since I write pretty wacky characters and scenes….And yes, I eat a large amount of garbage while I write, unfortunately. It's cosmically unfair that I write better when eating chips, peanut M&Ms, and Sour Patch Kids. Come to think of it, pizza would be great for breakfast this morning! No, I didn't say that. Forget I mentioned carbs. (I'm trying to learn to love egg whites.) Read more
Ruthie's Reality: An interview with Stefanie Sloane + Kindle & $50 GC Giveaway!
I'm delighted to have Stefanie Sloane here today to talk about The Scoundrel Takes a Bride, the latest release in her Regency Rogues series.
Stefanie burst upon the historical romance scene with 2011′s The Devil in Disguise, which was nominated for the Romance Writers of America's RITA award for best first book. Her historical romances have witty dialogue, strong heroines, and lots of intrigue. I was lucky enough to have my Christmas novella collected alongside Stefanie's in the Naughty and Nice Christmas anthology. Read more
Sneak – Chapter 1 Excerpt!! + Fresh Fiction reviews – How to Misbehave by Ruthie Knox
Fresh Fiction's Annetta Sweetko reviews the first book in Ruthie's Camelot series — enjoy!!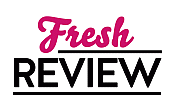 Amber Clark is the program director for Camelot Community Center. Part of her job is to open every morning and close at 5 p.m. Most of the time that works just fine, but today the construction foreman is still puttering away and she can't leave until he does. She isn't even sure what his real name is, she never talked to him before, mostly because she is afraid she would make a fool of herself by showing her silly crush. Also complicating things is the weather and when the siren gives the warning she is expecting. She and "Him" have to go down into the basement because the expected tornado is on its way. One big problem; good girls don't go to dark basements with strangers.
Tony Mazzara is good at construction but he isn't so good with the dark as the pretty program director will soon find out. But he has no choice and down into the basement they go. As the storm rages around them, the strangers became acquainted and when the lights go out and the panic sets in Tony is helped by Amber being there. Read more
Cover Reveal – Flirting with Disaster by Ruthie Knox
Check out Ruthie Knox's website for her cover reveal & giveaway — comment below, I'd love to hear what you think of Sean & Katie's cover!
Read more
Authors share their favorite Holiday movie, what's yours?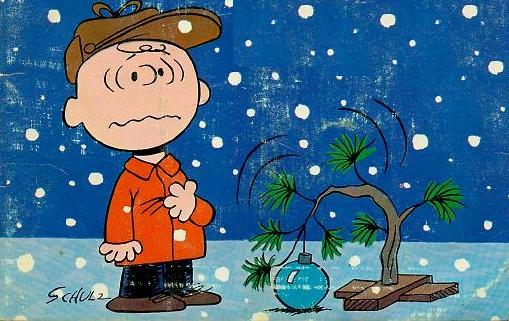 My favorite holiday movie isn't really a movie, but a "special" (that's what they used to call such programs back in the day): A Charlie Brown Christmas. No matter how many times I see it, it brings a tear to my eye, and I'm not normally sentimental. I also love the music. I'm pretty sure I watched it the very first time it was broadcast and probably every year since. Now that you can watch it free online, I don't have to worry that I'll miss it.
—Kara Lennox, Loveswept author of Lana's Lawman
My favorite holiday movie is It's a Wonderful Life. I've been watching it since I was far too young to understand it, and every year that I see it, I seem to catch another layer to the story. For me, the essence of the movie's message is that it's often not easy to do the right thing — that it can, in fact, be both difficult and unrewarding. Making the world a better place takes love and patience and sacrifice — and it's totally worth it. Such a beautiful Christmas message!
—Ruthie Knox, best-selling author of About Last Night
My favorite Christmas movie is of course, A Christmas Carol. Love the Victorian vibe!
—Katie Rose, award winning author of A Hint of Mischief
Read more
Ruthie's Reality: On Molasses Cookies and Hero-Speak + Cookie Giveaway!

It's that time of year again . . . if by "that time of year" you mean "the time of year when we have to bake a lot of cookies, mail a lot of packages, and frantically try not to think about the work we're not getting done so as to remain in the 'holiday spirit.'" Or maybe that's just me.
In any case, pass the spiked eggnog, will you?
When I was a kid, I thought eggnog was a very grown-up, festive beverage. My grandparents served it to me (unspiked) in a grown-up glass, sprinkled with nutmeg, and it always made me feel very worldly and mature to drink it.
These days, I can hardly choke it down, it's so sweet and thick. But I might be able to manage with a stiff shot of brandy… Read more
Ruthie's Reality: "Men Who Cook and the Women Who Drool on Them" + Giveaway!
Fantastic sex weakened her resolve. That, or the sight of Nev wearing pin-striped trousers and nothing else while cooking her dinner was just way too good to pass up. When he chopped garlic and pepper and tomatoes into tiny pieces, the muscles of his forearms flexed, and her eyes were drawn to the small, sure movements of his fingers and hands on the knife. It was terribly sexy.

—Probably Ruthie's favorite moment in About Last Night, a.k.a. the part where Nev cooks vegetables half-naked
Ruthie's Reality – Today's topic – Political romance and Giveaway
You'd think, with the dinnertime robo-calling horrors of the presidential election season finally past, I would be done with politics. But no. Of late, I find myself perversely fascinated with political romance. Mainly because I want to write one, and people have a tendency to hear that, go wide-eyed, and say, "Don't."
Seriously, it's like an unwritten rule. No politics in romance! It's divisive! It's boring! No one cares!
Except, no, that's not really true. Because (a), there's quite a lot of political romance out there already, and (b), clearly people do care, because they're buying them, and (c), whenever I mention my interest in writing a political romance on Twitter, my tweet stream blows up with people saying doooo it, doitdoitdoit, and (d) I love to write things no one cares about! See: my romance debut, which takes place on bicycles. IT DOESN'T GET ANY LESS EXCITING THAN THAT, FOLKS. Read more
Naughty & Nice a bundle of delicious delight for the holidays
On Sale now!
About the book:
'Tis the season for romance with three original holiday-themed novellas! Unwrap this festive eBook bundle and discover why these authors are quickly becoming the biggest names in the genre. Ruthie Knox tells a heartwarming contemporary story of first loves given the gift of a second chance; Molly O'Keefe releases the ghosts of Christmas past with a prequel to her novel Crazy Thing Called Love; and Stefanie Sloane weaves an irresistible Regency tale of fiery passion that burns deep on a cold winter's night. Read more
Celebrate – 12 Days of Christmas & FREE BOOKS
It's all about the Mistletoe . . . .
Ruthie's Mistletoe Fantasies Through the Years:
1987 (age 10): Mistletoe? Forget about the mistletoe. Where are my presents?
1990 (age 13): Daniel Day Lewis, dressed in his Leatherstocking outfit, sweeping me into his arms for a violent kiss.
1993 (age 16): I just want somebody to kiss me. Anybody. I'm not choosy. Hey! You over there!
1999 (age 22): Seriously. Anyone. Bueller?
2005 (age 28): Yay, husband! Yay, marriage! *frisky smooching sounds*
2012 (age 35): Mistletoe? Forget about the mistletoe! Just wrap Kidlet's presents and give me an hour to write. ~ Ruthie Knox, Bestselling Author of About Last Night Read more
Ruthie's Reality – join her in a discussion about sex scenes, plus a giveaway!
In Praise of Bad Sex Scenes
I love a good sex scene. I mean, of course I do, right? I write erotic romance! It's practically in my job description. But I really do feel that there's nothing like that moment when the characters get together for the first time — the strong emotion, the (expected or unexpected) intimacy, the pleasure and its aftermath.
And yet it occurred to me the other day that my very favorite sex scenes aren't actually the good ones. They're the bad ones. Read more
WINNERS ANNOUNCED Naughty & Nice Holiday Hop
To celebrate our new release, Naughty & Nice, (on sale 11/5) written by authors extraordinaire, Ruthie Knox, Molly O'Keefe & Stefanie Sloane, we're hopping! Make sure to visit each site to increase your chances to win!
Prizes - R@R is giving away (must be 18 or older to participate):
15 Net Galley Preview copy winners of Naughty & Nice +
5 ABOUT LAST NIGHT paper giveaways (US only) +
Grand Prize of $15 Gift Certificate to eRetailer of choice!!
Ruthie's Reality: My fascination with Royal fairy tales
I was four years old in 1981, the year that Diana married Prince Charles in that gigantic, poofy, fairy-tale dress. I had a long, gauzy curtain to play dress-up with, and a pair of sparkly silver shoes (size 10) inherited from my mother. I put the curtain on my head and the shoes on my feet, and I clomped up and down the hallway, pretending I was walking down the aisle. I was beautiful. I was enacting my happily-ever-after. I was . . . Olive Oyl.
No. I don't understand it, either. I will say, however, that I've always been rather short. Perhaps I envied her height.
Read more
WINNER Announced-Star Harbor Scavenger Hunt – Winner gets a book tote with books!
Star Harbor Scavenger Hunt – Starts now ends Friday eve – winner will be announced Sat – 9/29. Giveaway is a book tote with random books!
We wanted to do something different, but something fun with a giveaway bonus – ready to give it a whirl? Read more
Ruthie's Reality – thanks for stopping by!
*taps microphone*
Is this thing on?
Can you hear me in the back?
Right! Okay, so. Welcome to Ruthie's Reality!
I'm your hostess, Ruthie Knox, lover of all things smutty, funny, brainy, bookish, and swoony. Read more
Ruthie's Reality – she's sexy, sassy & witty, that's Ruthie!
Ruthie Knox will regale you with thoughts about everything! She'll inform you about what she's reading, what she's writing in that Ruthie Knox 'tell it like it is' style. Stop and meet Ruthie and see what she's up to . . . . here's a sneak peek!


Welcome to the reality of Ruthie Knox! I write witty, sexy romance novels for grownups. If you like your heroines sassy, your heroes tortured, and your endings happy, you're in the right place.
#4

I'm between releases now, but I've been writing writing writing, and I have a lot of exciting stuff in the pipeline.
In the meantime, About Last Night continues to win readers' hearts. Or maybe that's Nev doing it. Either way, my June 11 release has received a lot of love and rave reviews! It's a top pick with five stars at The Romance Reviews, where reviewer Bridget said, "Every once in a while, a book comes along that not only reminds us why we love romances, but completely justifies that love. This book was heartfelt, honest and moving, and I love every moment of it, right up to the perfection of its final scene." Thanks, Bridget!
RT Book Reviews gives About Last Night 4.5 stars and says, "Knox creates beautifully flawed characters that are as charming as they are real. Readers will cheer for the cautious Cath and wish that they had a their own Nev — a proper English gentleman (who is not so proper in the bedroom) — waiting for them at home!"
Anyway – glad to be here & we'll talk more Monday – See ya!
Rk
Remembering the '80′s with Kristan Higgins & Ruthie Knox
Joyce Lamb, USA TODAY posted this recent exchange with romance authors Kristan & Ruthie, remembering the 1980′s . . . was I born yet? *grins*
Take it away, Ruthie and Kristan …
RK: Hold on, Kristan, I'm not ready for this yet. I'm still trying to find my Pet Shop Boys CD … *rustles* … oh, wait. Here. Depeche Mode will do, right? Read more
Confessions of a Hero Slut, by Ruthie Knox – Celebrating ABOUT LAST NIGHT
Or, A Tale of Two Heroes – How do you make an ordinary guy sexy? That's the question Ruthie presents to herself with each book she writes, let's find out more, shall we? + 3 FREE print copies of Ruthie's book is our random Giveaway today – good luck!WINNERS:
Congrats to TT; Adria & Melody! Thanks ladies for blogging today!

I sat in on a panel about contemporary romance at the RT Conference back in April, and this was one of several questions posed to the panelists, who included fabulous contemporary romance writers Susan Elizabeth Phillips, Louisa Edwards, Christina Skye, and Jodi Thomas, as well as Smart Bitches, Trashy Books blogger extraordinaire Sarah Wendell. While each of them answered, I bit my fingernails and wondered why nobody was saying what I was thinking:
Ordinary guys ARE sexy! Read more
Weekly Winners on Romance at Random!
Congrats to the Romance At Random Blog Winners!
Thanks again for blogging with us this week — winners are below & if you are one, please send your snail mail to: romanceatrandom@randomhouse.com so we can get you your book! International commenters please provide us your email addy so we may prepare your preview book in Net Galley. Authors that may have offered a giveaway during the week will post their winners on those posts in the comment section — so take a look to see if you're included!
Congratulations to these ladies! Read more
Author Ruthie Knox and The Romance Man Talk Heroes

Enjoy this duo's discourse and be prepared to laugh out loud and comment profusely as that is what usually happens when The Romance Man is on R@R – enjoy! And, remember every week on R@R, 5 winners win a free book, winners announced on Sunday – good luck!

The Romance Man has turned himself into something of a phenomenon of the world of romance blogging ever since he reviewed Jessica Scott's Because of You back in February. He caught my attention with his just-a-regular-guy tone, his humor (which ranges from middle-school level to faux-humble and sly, depending on his mood), and — okay, well, just because he's a man. A man, reading romance and talking about it online. We don't have many of those!
It didn't hurt that his review of my debut novel, Ride with Me, completely cracked me up. It's not every day that a girl gets the backhanded compliment along the lines of, "I really wanted to hate your book, and I read it with every intention of mocking it publicly, but then it was so good, I had to write a good review."
Still makes me smile just thinking about it.
So when Sue asked The Romance Man and I to do a post together to talk about my June release, About Last Night, I jumped at the chance to discuss the male point of view with a male who always has a point of view on everything. Usually a loud one.
Without further ado… Read more