#ReleaseDay ~ An interview with Samantha Kane & Devil in My Arms
Happy Release Day! Author Sharon Cullen interviews Samantha Kane about her new book DEVIL IN MY ARMS – enjoy!
I was thrilled to be able to interview Samantha Kane, especially after I read DEVIL IN MY ARMS. This was a very fun book and I loved the hero, Hil. And I always like a heroine who is stronger than everyone gives her credit for.
Just a little bit about the book: Read more
WINNERS CHOSEN – #Author Tour: Thanksgiving Week – #Win $20 EGC and more!
Serena Bell's Thanksgiving Tour featuring her recently released Loveswept debut, Yours to Keep — Schedule Below


11/24/13 – Romance At Random
11/25/13- Book Binge
And,
Drey's Library
11/26/13 – Steamy Guys After Dark
11/27/13 – Seaside Book Nook
11/28/13 – Fictional Candy
Plus, All Romance Cafe
11/29/13 – Fiction Vixen
11/30/13 – Harlequin Book Junkie
12/1/13- Book Nympho
And, From the TBR Pile

Win Free books – enter here:
a Rafflecopter giveaway

Including the just released DEVIL IN MY ARMS by Samantha Kane!
Fresh Fiction Reviews, Tempting a Devil by Samantha Kane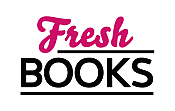 Reviewed by Clare O'Beara
In 1818 Roger Templeton is required to save a lady from amorous advances in a garden during a party. The lady thinks he might make a better suitor, but when he realises who she is he's against the idea. This is Harriet Stanley, who used to be a mischievous, idolising little girl when they played together years ago. She was married off to a wealthy old man and never entered Society, and now her husband's dead, she's considering remarriage, or an affair. Read more
#CoverReveal – Devil in My Arms by Samantha Kane
The Saint's Devils are a group of rakes that have been friends since their school days. Their unofficial leader is Sir Hilary St John, a brilliant, hedonistic Sherlock Holmes character who helps his friends solve mysteries surrounding their heroine in each book…
Book Review: Farrah Loves TEMPTING A DEVIL by Samantha Kane! Stop by & see why
Another great book the this series! Tempting a Devil was a wonderful historical romance. It was perfect, brilliant, fantastic! Loved it!
Samantha Kane had a gift creating unique historical romances. This book definitely didn't lack in originality. A desperate widow trying to ruin herself with a rake that just discovered his morals in order to avoid the man who wants to trap her in a marriage (and there's a whole other story going on there). This story took me on a wild ride and I enjoyed every minute of it. Read more
New Release – Tempting a Devil by Samantha Kane
In Samantha Kane's erotic tale of secrets and temptation, a woman whose only defense is seduction targets a rake who teaches her the true meaning of love.
As wealthy and beautiful as she is desperate, Harriet Mercer can have any man she wants—which makes picking the worst of the lot quite easy. Read more
COVER REVEAL – #Loveswept – Tempting a Devil by Samantha Kane
In Samantha Kane's erotic tale of secrets and temptation, a woman whose only defense is seduction targets a rake who teaches her the true meaning of love.
Read more
Review: Harlequin Junkies loves The Devil's Thief by Samantha Kane + Giveaway!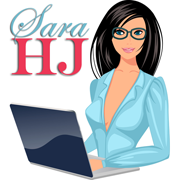 Sara says: The Devil's Thief by Samantha Kane is an highly amusing, delightfully fanciful, erotically charged, regency romp, that will leave you breathless and longing to read the second installment in the Saint's Devil's series.
Following in her father's footsteps, Julianna Harte, desperate for money for her foundling house, sneaks in to her neighbor's house at night to steal a rare pearl. She is TDT met by an angry, naked man holding a gun on her. She is not prepared to be confronted by Alasdair Sharpe, nor is she prepared for the instant attraction that she feels towards him.
Alasdair while angry finds it amusing that this unknown woman has snuck in to his bedroom. He also finds that he is quite taken with the lady. He agrees that in exchange for a night of passion that he will give the lady his rare pearl.
After sharing an unforgettable encounter with Alasdair, Julianna does not trust him to relinquish the pearl to her, so she sneaks out with it while he is sleeping. When Alasdair awakes to find Julianna and the pearl missing he is furious and enlists the help of his close friends to help him to find out her identity so he can get his precious pearl back. In the meantime Julianna has sold the pearl to raise the money needed to pay the rent for her foundling house. Read more
New Release: The Devil's Thief by Samantha Kane
On sale now! Just $2.99 – Loveswept Romance – books you'll love by authors you'll always remember.
About the book:
In Samantha Kane's sensual tale of wicked passion, a desperate woman must resort to burglary—but the beautiful thief ends up stealing the heart of a rogue. Read more
Alasdair & Julianna star in THE DEVIL'S THIEF – on sale now + 5 print copy giveaway!
"Hello, my name is Mr. Alasdair Sharp. I have the dubious honor of being the hero in Samantha Kane's newest historical romance, The Devil's Thief. It's an amusing tale about a dastardly thief who stole my family's famous heirloom, The Stewart Pearl. A perfect pearl, by the way, the largest ever farmed from the River Tay in Scotland, and once the property of my infamous ancestor, Bonnie Prince Charlie."
"Alasdair, who are you talking to?" Julianna peered to the right and then the left. "There's no one here but you and I." Read more
HappyHalloween – Romance Will Set You Free (For Ghost) by Samantha Kane + Treats!!
Happy Halloween everyone — hoping all on the east coast are safe and sound post Sandy – a memorable Halloween for many of us.
On Monday night Sandy blew through our yard. She was limited to high winds here—not enough rain to mention, no power outages—so we were lucky. But we lost our ghost. He was the Casper sort, not the creepy kind that scares the pants off my kids when we go to the Halloween store. A big windsock a couple of feet long, he's been hanging on our porch every Halloween season for years. And I forgot about him. Left him hanging there while Sandy blew him madly about until he broke off the hook and flew away to scare some unsuspecting neighbor with his goofy smile and pink cheeks as he flew past their window. And that's what ghosts should do, right? He's living la vida loca muerta, finally free to be who he was meant to be. Read more
Guest Interview: Katharine Ashe meet Samantha Kane + Giveaway!
I was so excited when I was asked to interview my friend Katharine Ashe here at Romance at Random! I adore Katharine and her delightful Regency romance adventures. She has a wonderful new book coming out just in time for Halloween called Captive Bride. A handsome hero, an innocent miss and a dark, sexy, tortured ghost—who could ask for more from a gothic romance? Let the interview begin!
1. Why Regency historical romance? What drew you to this time period? Read more
WINNERS ANNOUNCED – FREE BOOKS – '4 best blogs offer readers more'
"Devilish Delights" – The top romance blogs team up to give away free books & celebrate the genre . . . it's the monthly Romance Round Robin! Stop by all four blogs and leave a comment for a chance to win awesome prizes on each site.
Romance at Random: Discover Samantha Kane's sensual tale of wicked passion, The Devil's Thief, and enter to win one of 5 prize packs including a limited edition advance print copy of this hot historical. Plus one Grand Prize $15 Gift Certificate from a book retailer of your choice. (US only)
Heroes & Heartbreakers: Read an excerpt of Valerie Bowman's Secrets of a Wedding Night & enter to win one of 5 prize packs including Julianne Maclean's Be My Prince.
USA Today Happy Ever After: Find out how romance authors answer the question, "What has the devil made you do?" and enter to win a box of newer releases! Read more
Life is Short—So Just Do It by Samantha Kane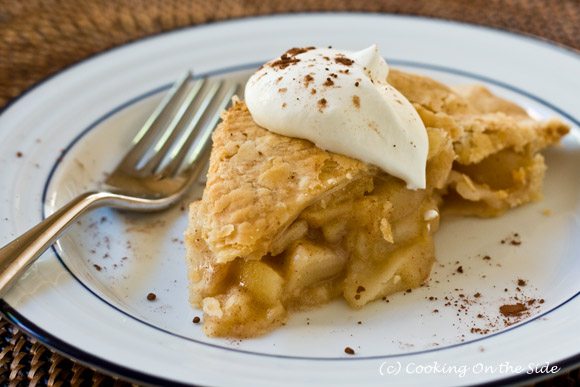 Great title from Samantha Kane! & a fun post too – sometimes you just have to make things happen, JUST DO IT! Read on . . . .
This seems to be the season for change, as graduates head out on their way, another school year rolls to a close, and summer is upon us. The year is half over. I always find myself reflecting at this stage of the game: how am I doing? Am I going to reach my goals for this year? Do I need to step up the pace? Try harder, work more, worry more? But this year's reflection went more like this: Am I doing too much? Should I readjust my goals? Have I spent enough time with my kids? Maybe it's my age, or maybe it's the events of the year so far, but I'm taking a few more deep breaths and doing…less. Read more