Authors share their favorite Holiday movie, what's yours?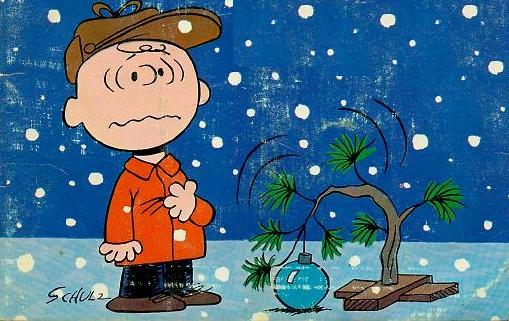 My favorite holiday movie isn't really a movie, but a "special" (that's what they used to call such programs back in the day): A Charlie Brown Christmas. No matter how many times I see it, it brings a tear to my eye, and I'm not normally sentimental. I also love the music. I'm pretty sure I watched it the very first time it was broadcast and probably every year since. Now that you can watch it free online, I don't have to worry that I'll miss it.
—Kara Lennox, Loveswept author of Lana's Lawman
My favorite holiday movie is It's a Wonderful Life. I've been watching it since I was far too young to understand it, and every year that I see it, I seem to catch another layer to the story. For me, the essence of the movie's message is that it's often not easy to do the right thing — that it can, in fact, be both difficult and unrewarding. Making the world a better place takes love and patience and sacrifice — and it's totally worth it. Such a beautiful Christmas message!
—Ruthie Knox, best-selling author of About Last Night
My favorite Christmas movie is of course, A Christmas Carol. Love the Victorian vibe!
—Katie Rose, award winning author of A Hint of Mischief
Read more
New Release: Stolen by Shiloh Walker
About the Book:
This thrilling and super sexy novel from bestselling romantic suspense author Shiloh Walker will appeal to fans of Allison Brennan and Linda Howard.
Shay Morgan has stayed hidden for a long time. Living a reclusive life in Earth's End, Alaska, she's as far away as she can get from the trauma of her childhood and the man who hurt her long ago. But terror takes over Shay's life yet again when an unknown stalker steals away the fragile peace she's built for herself—targeting not only her but the one man who's ever managed to get past the walls she's built around herself. Read more
Guest Post by Shiloh Walker – Stolen . . . . 5 copy Giveaway!
Those intense, hypnotic eyes held hers. Her heart kicked up a few beats, stealing her breath away. As he started to dip his head, Shay stood there, frozen. What now…

His mouth, so warm, brushed against hers. She gasped and then almost wished she hadn't as he used that opportunity to tease the inside of her lips with his tongue, moving deeper and deeper. His hands came around her waist, tugging her closer.
This is a bad idea…
The warning was already screaming in her head. She couldn't give him what he needed. And he couldn't accept what she had to give. They would just hurt each other again— Read more