Books for all seasons – Guest post from Carla Kelly
Times change, that is certainly true – join Carla and her introspection about reading books and how we accept those changes. Enjoy!
In July, Daughter of Fortune was reissued, my first novel, published in 1984, back in the olden days, when men were men and books were books. The ebook revolution has given older works such as that one a new electronic life. Several publishers are in the process of reissuing what I call my "moldy-oldy" Regency Romances as ebooks. Read more
Romance Author, Elisabeth Barrett, 'the conversation I had with my husband' + Giveaway!!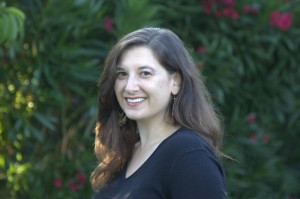 This is the conversation I had with my husband, Mr. B, last Friday. I have transcribed it verbatim:
Mr. B: I'm going to get you an e-reader.
Me: Thank you. Why?
Mr. B: Because you don't have one and it's your birthday on Sunday.
Me: Oh, yeah. [Pause] How old am I again?
A few years ago, I swear I just stopped counting birthdays. Or even remembering that they exist. I seem to have fallen into the trap of remembering everyone else's events – birthdays, anniversaries, etc. – but completely forgetting my own. I think part of it has to do with having kids. I have three little ones, and there are so many things to remember day-to-day, and so much to plan for, short, medium, and long term, that my own personal milestones just kind of fall by the wayside.
I'm not that unhappy about the fact that the focus is on everyone else, especially since I feel like I've entered into the era of being a woman of a certain age. Why should I keep reminding myself of that with birthdays I can't really keep track of, anyway?
My oldest child is five, and he keeps asking me (over and over again, as only a five-year old can) how old I am. I won't tell him. My mom never told me how old she was. I remember having to fill out college applications and being surprised at her birth year (she looks amazing now and she did then!).
Then I wonder if I'm being ridiculous. In the internet age, where every possible piece of personal information is so readily accessible, as soon as my little guy has the opportunity to use the computer alone (something he's not allowed to do now), he can just Google me and find out my age in a flash. So why am I really hiding it, anyway?
Perhaps because I'm willfully trying to forget how old I am?
Then I thought that perhaps I should remember this birthday. After all, this will be a big year for me – my first child is entering kindergarten, I'll attend my first ever writing conference (RWA), and oh, yes, I have two books being released (including my debut, Deep Autumn Heat!). So will 2012 be the year I start counting again?
Nah.
I'm curious… for those, say, thirty and above, do you celebrate your birthdays or not? Do you share your age, or keep it on the down-low?


Elisabeth Barrett is thrilled to make her debut with Loveswept on July 9 with the release of DEEP AUTUMN HEAT, the first book in her Star Harbor series, featuring the too-tempting Grayson brothers. Elisabeth lives in Northern California with her husband and three children. Her birthday was last Sunday. She will not tell you her age.
Elisabeth's Website | Blog | Facebook | Twitter | Goodreads
Winners Announced below – Leap with Books GIVEAWAY Hop

Click the GIVEAWAY HOP image to visiting other participating sites.

5 Random Winners will be chosen — to win FREE romance books from Random House — to be eligible, comment below & 'LIKE' our Facebook page – click here

Best of luck & don't forget to take a look at our new release from Loveswept, RIDE WITH ME by Ruthie Knox – a ride you'll never forget! Just $2.99


Ten 5 Star Reviews on Amazon
"Get ready for a wonderful ride with this book. I loved it. " Kathleen Kelley
"I'm a sucker for road-trip books, and this one definitely fit the bill. " Smexybooks
"The best Romance I have read… I think… ever!" Erin
& More!
CONTEST HAS ENDED – Winners announced here:
mamabunny13
Kendra
Lauren
Kim
BJ
Thank you all for blogging with us!! Join us for our Lucky Leprechaun Hop!
SEE HOW THEY RUN + Giveaway!
SEE HOW THEY RUN and the Owl in the Attic (Bethany Campbell)
For me, stories evolve in different ways. Sometimes one arrives complete, as if the Muse special-ordered it, monogrammed and gift-wrapped. Other stories start with one idea that just won't go away. The trouble is, it won't go anywhere else either. It may just hang around and hang around, inhabiting the head like a reclusive owl brooding in the attic rafters.
The basis for SEE HOW THEY RUN crouched in the rafters a long, long time. The idea came from a piece written by neurologist Oliver Sacks. He described adult twins diagnosed as possibly autistic and institutionalized since childhood. Although they could not grasp much of what most of us call reality, they had two unusual gifts: astonishing powers of personal recollection and a genius with numbers.
I couldn't get the story out of my mind. What fascinated me was their twinship. Maybe nobody else could grasp the world as they saw it, but they understood each other perfectly. This paired aloneness made them seem both cursed and charmed, almost mystical creatures.
A few years later I read an unrelated book, THE UNDERGROUND EMPIRE, a chilling description of international drug trafficking and its power to insinuate its influence almost any place it wished. It described a world of incredible corruption and violence. This was scary stuff with scary people–so scary, it made the owl's eyes open wide as saucers.
I suddenly imagined Sacks's institutionalized twins as boys of eight. One day on the playground, they see the driveby shooting of an elderly man. With them is the heroine, their teacher, Laura Stoner, who calls the police because the boys have noticed important details that may help identify the killers.
But when the police discover the victim is a Mafioso kingpin and drug lord, they know the boys will be in danger, for they can identify the men making the first strike in a long-simmering drug war between the Mafia and a South American cartel. They order Laura and the twins put into protective custody.
The hero, assistant district attorney and former detective, Mick Montana, is one of the guards assigned to conduct her and the twins to a safe house. They're ambushed, however, making it clear the cartel has informants inside the drug task force. Laura and Mick can no longer trust the system to protect them and the boys. They must go on the run with no backup and no plan.
The boys are difficult, enigmatic, yet as vulnerable and defenseless as children can be. The killers in pursuit are predators, ruthless, expert, and with almost unlimited resources. To get the twins to safety will take all Mick's smarts and daring. But just as much depends on Laura's unwavering devotion to two puzzling boys unloved by anyone else in the world.
When I finished the book, I missed working on it, but that was okay. There was another owl up in the attic by then, sulking, solitary, and waiting. Do you like suspense books? What intrigues you most about suspense stories? Comment below, 5 winners are randomly chosen to win random books every week, winners announced on Sunday – good luck!
Guest- I wasn't always about romance novels by Sarah + Giveaway!
I wasn't always about romance novels by Sarah from Romance Novel Sluts
Growing up, I wasn't a reader. I watched TV. A lot of TV. From the afternoon cartoons, to Tom Brokaw, to my prime time schedule, to M*A*S*H reruns late a night. I watched Johnny Carson's monologue when I should have been in bed. The only thing I read willingly was the Sunday comics, the TV schedule, and old Archie comics.
Mom, an avid reader and former librarian, struggled with me, the only non-reader of four children. My reading comprehension suffered all through elementary school. I passed, reading when I really only had to, what I had to, or sometimes when extreme boredom or dire weather conditions were involved.
Fate happens, I suppose. Mom went to work at a cozy family-owned new/used bookstore on the west side of Houston (called Katy Budget Books). A couple of years later, I was hired as temporary help the summer the store moved and reorganized itself, then permanently for shelving books. I shelved children's books, westerns, war novels, horror, Regency romance, and the budding "weird shelves" (futuristic, fantasy and paranormal romance). It wasn't until prepping for the store's semiannual sale one night, as Mom toss historical romances me to mark for the sale boxes, that I started a little stack of books off to the side.
A stack of books I wanted to read.
Books Mom promptly took to examine to see if they were age appropriate for a girl who had never read anything like them, let alone a Barbara Cartland or a Harlequin Romance. These weren't books where the heroine "ascended to the stars" or was chastely kissed.
While I never got the books I so carefully set aside that night, Mom started me on the Sunfire books (YA historical romances) then moved me to Regency romances (including Janice Bennett's time travel Regencies). After giving me an old Tapestry to read, I snuck my first Julie Garwood home.
I came fully aware, I believe, of books, and it no longer took boredom or bad weather to get me to want to open one. I read instead of watching TV. I read before switching the light off at night. I read at school, never embarrassed of the bodice ripping clench covers. They were a badge of achievement for me. It made me laugh every time a boy in class asked me, in a whisper, "Is it true there is sex in those books?" I would look at them, smile, and say, "Yes."


I knew I wasn't reading them for the sex. I was reading them for the way they made me feel: Happy, good, content, joyful, empowered. I still read them now to recharge my mind so I can take on the world.
There are days now, I just have to read a romance. Like pulling weeds. Sometimes, I just have to pull weeds. I do it not for the action, but how it makes me feel. My husband doesn't seem to understand that.
What was it for you? What made you start reading romance? Remember, 5 commenters are randomly drawn to win a random free book every week – winners announced on Sunday – good luck!
Thanks! Sarah
HEA USA Book Review of Stephanie Tyler's Night Moves
Written By Lea Franczak, USA TODAY
CAPTION
Night Moves is the fourth book in Stephanie Tyler's dark, fast-paced Shadow Force series, which chronicles the lives and loves of a group of tough elite Special Forces-trained mercenaries. Tyler's crisp, gritty prose and dialogue suit these hard-core lethal warriors who embrace the adrenaline rush provided by the dangerous missions they undertake. A prologue takes readers back to when Kell Roberts and Reid Cormier met as young emotionally scarred adolescents living in the same foster home. They forged a tight bond that strengthened during their years in the military. Kell and Reid are as close, if not closer, than brothers.
Kell and Reid continue to contend with the devastation caused by a Delta Force mission gone wrong that cost the life of one of their teammates, and left surviving team operatives, including Reid, fighting for their lives. In the wake of the rescue of his friends, Kell went rogue, spending three months in the jungle of Sierra Leone hunting down and exterminating the remaining terrorists from Dead Man's Hand (DMH). Reid has pulled Kell in, but he struggles with guilt related to the circumstances surrounding the failed mission, and he feels disconnected, as if he left a piece of his humanity in the jungle. Leaving the military behind, Kell agrees to work a mission with Reid as part of the clandestine mercenary group formed and led by ex-Delta Force operative Dylan Scott.
Kell and Reid are about to complete the covert operation in Juarez, Mexico, when photographer Teddy Lassiter crashes into their lives, bringing a truckload of trouble in the form of mercenaries firing automatic weapons. The men are left with little choice but to spirit Teddy away, resulting in a roller-coaster ride of suspense, danger and desire as deadly threats move in from all sides. Despite Teddy spinning a web of lies related to her reasons for being on the run, Kell can't help but be drawn to the mysterious, antagonistic woman.
Not only is Teddy on the run from a deadly threat from her past, she has the law looking for her, having given the U.S. Marshals Witness Protection Program the slip. She is tough and strong-willed but floundering in her efforts to prove the innocence of someone close to her and gain freedom from suffocating witness protection. The trio take flight to a safe location ferreted out by Reid. While en route, they run into more trouble: An enemy from Dylan's rather colorful past is intent on vengeance.
At its heart, Night Moves is a story of two tortured souls who find comfort and love together under the most harrowing of circumstances. There are plot twists a'plenty, and the incessant danger amplifies the desire shared between a hero and heroine who grab fleeting moments of intimacy when and where they can. Readers are treated to a two-pronged love story as sparks fly when the seductive uberalpha Reid meets Grier Catherine-Grace Vanderhall, a tough, no-nonsense U.S. Marshal tasked with finding Teddy and returning her to protective custody.
Tyler paints an enticing portrait of a highly trained group of lethal alpha warriors who often function outside the law to protect innocents. She provides nail-biting suspense, loads of action spiced with one-on-one fight sequences reminiscent of a Jason Bourne movie. Further, this author isn't afraid to integrate military-style kill scenes into her plots. Kell's lethal weapon of choice? A pen. Readers can expect bullets flying, surprises at every turn and, for an added punch, passion in the midst of a raging hurricane.
The narratives of all four of the Shadow Force novels are complex, with multiple intersecting subplots and story arcs that culminate in Night Moves. It is for this reason I feel it is crucial for readers interested in this series to read the books in order. The Shadow Force team is brought full circle in Night Moves. The remaining members of this tight-knit family of mercenaries and their heroines make appearances, and Tyler pens an unconventional HEA for Kell and Teddy. As for Reid? Well, all I'll say is fans will hunger for closure to his story.
The Shadow Force novels: Lie With Me, Promises In the Dark, In the Air Tonight and Night Moves.
Lea Franczak lives in Toronto with her family, which includes three dogs and one cantankerous geriatric cat. She has been blogging and reviewing since 2008 and is a contributor at Book Lovers Inc. and Desert Island Keepers as well as an active member at Goodreads.
Check out all of Stephanie's books here
Here's what people are saying, what say you? + Giveaway
"
This is a statement made at a recent convention that I attended virtually on Twitter — this comment was reverberated again & again . . . . Now, for some industries, and possibly the book industry, this may be the case, although, when I'm away from home with just my phone, I always go through my bookstore App to buy a book . . . maybe that will change, the way technology is constantly changing, it probably will – but for now, I'll use my App.
I don't want to mislead anyone, I'm not an 'App-aholic' – I've friends that have the front of the phones, covered with pages and pages of various types of Apps – most of them are the free ones, but still, you can't possibly use them all, can you?
There's a flashlight App, Dictionary App, calendar App, oh – & I love my alarm App, I use that all the time when I'm traveling. I'm one of those people that can't figure out the alarm clocks in the hotels *grins*.

Of course there are tons of game Apps – which ones do you play? Angry Birds? Words With Friends? Pac Man?
So, question of the day – which, now you can only name one, App do you love & use endlessly? 5 commenters are randomly chosen every week to win a random FREE book – winners announced on Sunday – good luck!!
HEA USA Today review Lover's Leap by Emily March
Review written by Serena Chase, USA TODAY
CAPTION
Genre: Inspirational romance
The small mountain town of Eternity Springs has a long memory — especially if a person's past is less than pristine. Fortunately, however, the town also has a resident "angel" in Celeste Blessing, and that Harley-riding, spa-retreat-owning purveyor of romantic restoration is determined to bring hope and healing to the people of Eternity Springs.
In Lover's Leap, the fourth book in Emily March's Eternity Springs series, Celeste is at it again. And this time she hopes to redeem more than romance — she aims to restore a family that was torn apart before it ever had a chance to begin.
Here's the sitch: Sarah Reese is thrilled to win an all-expense-paid trip for two to Australia, and when she and her college-age daughter, Lori, arrive at the location of their last Australian adventure — a diving trip to the Great Barrier Reef — they can't wait to get on the boat. Sarah's excitement fizzles, however, when she hears a familiar name and realizes the captain of their charter is none other than Cameron Murphy, the teenage delinquent who ran out on her 20 years earlier — when she was 16 — and pregnant with his child. But Cam isn't the cute juvie rebel she fell for in high school. Now, he's a successful business owner — and he looks better than ever.
When Sarah and Lori realize that the teen driver who picked them up from the hotel is Cam's son, the sting of betrayal is fierce. Without a word to Cam, Sarah and Lori flee, finishing their dream vacation in a mixed state of disbelief, outrage and hurt.
The town of Eternity Springs holds a thousand regrets for Cam Murphy, the biggest of which is Lori, the daughter he's never met. He left town believing that Sarah and their daughter would be better off without the taint of his "bad Murphy blood" in their lives, but seeing Sarah again, even at a distance — and Lori, for the first time — awakens the desire to reclaim his first and only love and to cultivate a relationship with his daughter. He and his teenage son leave their business in Australia and head to Colorado so Cam can confront the demons of his past. But he doesn't know that, since he left 20 years ago, an angel has come to rest awhile in Eternity Springs, and she is determined to see that Cam — and his relationship with Sarah — is redeemed.
Hits & misses: The characters and setting of this novel are well-developed. Even coming in late (Lover's Leap is the fourth book in what's expected to be a five-novel series) the author provides just enough back story to ensure a first-time visitor to Eternity Springs won't become lost or confused. Fans of the first three books of the series will likely have a much clearer grasp on the large cast of characters — including the mystery of who/what Celeste Blessing is (and what she's about) than those who are new to the series, but those coming in fresh to book four shouldn't have too much trouble catching on.
Lover's Leap is an enjoyable book, but this is not a thrill-a-minute novel or a cozy one-afternoon read. The plot is fairly clear from the beginning, but with all the angst-ridden side roads and necessary back story the reader must navigate in order to reach the story's climax, there are times it seems as though it is taking for-ev-er to get from point A to point C. The author was, perhaps, a bit overly thorough in her plot development — the story's pace would have benefited by condensing some of the lesser subplots — but it is still a pleasant story.
To read or not to read: Readers who remember the Della Reese/Roma Downey series, Touched by an Angel, will find Eternity Springs a comfortable place to visit; but, unlike the squeaky-clean TV show, they will find this small town's residents a little more — ahem — sexually driven. While there is nothing in this book that (most) readers would consider overly erotic, there are some pretty titillating lead-ins that leave the reader with no doubt as to what has transpired in the bedroom. (Or in the shower. Or under the tree. Or … well, you get the idea.)
Emily March has created a fun cast of characters who just happen to benefit from the intervention of a nosy, angelic advocate. With passion, romance, and revealing moments that will touch your heart, Lover's Leap takes readers on an unhurried journey where past mistakes are redeemed and a more beautiful future is forged — one miracle at a time.
A writer, performer and accomplished partaker of dark chocolate, Serena Chase lives in Iowa with her husband and two daughters. Her reviews can also be found at the blog Edgy Inspirational Romance.
Check out the rest of the Eternity Springs novels here Start the series with Angels Rest – Enjoy!
Guest Post by Emily March! + Giveaway
For someone who makes her living imagining things, I am a pretty down-to-earth sort of girl. I'm not especially superstitious–well, except that I always wear my alma mater's colors on game day, and I do have my lucky hat to wear whenever I go fishing. And, as a southerner, I wouldn't dream of skipping my serving of black-eyed peas on New Year's Day. As a rule, I'm skeptical about UFO sightings, I don't think Bigfoot roams the woods, and I do not believe in the likes of werewolves, vampires, fairies, zombies, or selkies.
I chose this subject for today's blog because of a fascinating, ongoing thread on my college alumni message board about personal paranormal experiences. It's made me think about what "woo woo" things I dismiss out of hand, what I could accept, what I do accept, and what I believe in absolutely. ESP is something I can accept. As a mother, so many times I've sensed something was wrong with one of my children who was miles away, and it was. Then there are the times I think about my sister out of the blue and bingo, the phone rings and she's called.
Some of the stories on the personal paranormal thread are fascinating, and some are downright spooky. Shakespeare said it best: ' There are more things in heaven and earth, Horatio,
Than are dreamt of in your philosophy.'
Which brings us to angels. I do believe angels exist. I am a religious person, so this is a matter of faith for me. However, even if that were not the case, a couple of things have happened to me personally that make me a believer.
In the final days of my father's life, he conversed with his brother and sister, both of whom had passed decades earlier. Scientists might say they were hallucinations of a dying mind, but I was there. I think angels were waiting for him.
The other event happened when my son played in a neighbor's backyard with friends. He came in crying and my neighbor asked him what was wrong, and he told her he was sad because his grandmother died. Later, we discovered that my mother-in-law had indeed passed away that afternoon.
Ghosts or souls or spirits– angels–or mere coincidence– you decide.
That's the direction I've taken in creating the character of Celeste Blessing in my Eternity Springs series. I have tried to write her in such a way that readers can decide for themselves just who, or what, she is. Wise woman or heavenly messenger? It depends upon your personal beliefs, personal experiences. One thing about her is certain. She's a wonderful character to write.
How about you? Have you had any brushes with angels–either the earthly or heavenly variety in your lives? Remember, every week R@R randomly chooses 5 winners for random books, winners announced on Sunday – good luck!!
FREE Excerpt – Ride With Me – Ruthie Knox
"A sweet yet sultry, honest and heart-tugging ride. Everything a love story should be!" Carly Phillips, New York Times Bestselling Author

"Sexy, hilarious, poignant and just plain fun, RIDE WITH ME is a fantastic debut!" – Bestselling author Leslie Kelly

"A fantastic, sexy, and fun story! Ruthie Knox's, RIDE WITH ME, was a delight to read."
Jill Shalvis, NYT Best Selling Author

"Ride With Me, is a unique kind of road trip with the best kind of bumps and curves!"
Sandra Hill, New York Times Best Selling Author

"Smart, sexy, and downright fun–I loved every moment of the ride!"
Julie James, National Bestselling Author

"Ruthie Knox writes a devil of a good book! Ride With Me is one wild and fun ride you'll enjoy from the first page to the last!"
Christie Craig, award winning author of romances with heart, humor and suspense.

"Debut author, Ruthie Knox's, RIDE WITH ME, is a great mix of steamy passion and non-stop wit. Get ready to laugh out loud. One HOT read!"
Christina Skye
New York Times Best Selling Author of A HOME BY THE SEA

"Ride With Me is smart, sexy and funny, and once I picked it up I could not put it down. Can't wait for more from Ruthie Knox. "
Sarah Mayberry, Harlequin Super Romance

"Ride With Me has it all: it's sexy, smart and fun. Ruthie Knox is a name to watch for in contemporary romance."
Samantha Hunter, Harlequin Blaze

"A charming, off-beat romance romance debut, with a fresh new voice to keep the rest of us on our toes. Discover Ruthie Knox now, so you can say, 'I read her when…'" —Meg Maguire, author of The Reluctant Nude
RIDE WITH ME by Ruthie Knox, A Loveswept eOriginal Excerpt
Cover Time – what rocks your socks? + Giveaway
We've not done a cover post in quite some time — our tastes surely have changed since our last discussion — what we liked yesterday may not be the look we like today? The cover to my left is our hero, Tom – Tom is my cover of the month for Feb – he's my avatar on Twitter. I chose Tom because he makes me smile & reminds me of Ruthie's story, which BTW, is laugh out loud fun! Heart-warming and sexy too – really a great story & our next Original Loveswept release, on sale 12/13/2012, $2.99. I also love the cover of her next book, coming out in June, About Last Night -

Yes, the cover Gods have blessed us — we've got an awesome art department that seems to nail our covers, depicting the hero of our stories to a 'T'.

But there are more to choose from, and I'm anxious to hear what you like & don't like, and to find out if your opinions have now changed since you're purchasing more digitally? Tell us below!
And now, for the Cover Revue. There are five covers within each category — these books have released in the past few months or are soon to be released — based on the category, pick your favorite cover & tell us in the comments what you like best – have fun!
Remember, 5 randomly chosen commenters are chosen weekly to win a random book – winners announced on Sunday -good luck!
Shiloh Walker writes, What's in a name…+ Giveaway
What's in a name…
The heroine's name is Hope.
After spending the past few years on the run, hope is kinda of the last thing she has, though.
But run wouldn't be a very good name, right? Neither would fear.
Still, when she looks in the mirror, she doesn't see Hope.
She looks in the mirror and sees
Meeting the hero of her story doesn't make things any better. At least not at first. He's a lawyer…and for her, that means he's the enemy. A sexy enemy, but still.
She finds her strength in the oddest manner. It happens after an attack…on her, on a friend. Her best friend is attacked, she's attacked, and it's made to look as though she's the one who attacked her friend, and then turned around and tried to kill herself. Not exactly the act of a woman with a lot of hope, right?
Except for this…
This time, the hope comes from Hope herself.
The attack pushed her pretty much to her limit and she found her stopping point. Found the hope buried deep within herself, and she found her strength.
I knew it was in there, inside her, otherwise, I couldn't have written a book about her. A weak heroine is pretty much a mood killer… for me, anyway.
And while she's not going to be the heroine to charge into the line of fire, she's definitely not going to be anybody's doormat. She found her strength during the course of this book, and she found herself…she found Hope.
A small snippet…
"Just get it over with?" he repeated, some of his tension edging into his voice.
"Yes." She swallowed. "Please."
"So polite. Even when you're that pissed off at me. Still so polite," he murmured. "Okay, Hope. I'll get it over with."
Then he closed the two feet between them. He wanted to touch her…he wanted it so bad, he hurt with it, ached with it, would have gone to his knees and begged it he thought it would have done any good.
Instead, he jammed one hand into a pocket, closed it in a fist.
The other, he used the tip of his finger and used it to lift her chin.
He had just a second to see her eyes flare wide before he dipped his head and brushed his mouth against hers. Just the lightest brush—hardly enough to even get a taste.
Still, that one taste blistered through him, rushed through him, setting his blood to boil.
He heard her gasp, felt it…and as her lips parted against his, he wanted, desperately to tease that slight opening with his tongue, see if he couldn't coax her mouth into opening for him, just a little more.
Instead, he whispered against her lips, "I've wanted to do that from the first second I laid eyes on you."
Want to read more about IF YOU SEE HER? You can check it out at my site…
Shiloh Walker
http://shilohwalker.com


Copy:
A FACE IN THE MIRROR
Hope Carson may not look like a survivor, but she has escaped an abusive ex-husband and recovered from a vicious assault. Now she endures the painful memories and suspicious rumors surrounding her involvement in the attack. Her ex is a cop, so the last people she trusts are law enforcement officials—and she certainly doesn't trust how the local DA makes her feel inside.
Remy Jennings should know better. He has no business falling for a woman who he suspects may have a deeply troubled mind. And even if he did make a move, she'd bolt like a frightened rabbit. But how can he deny a burning desire that threatens to consume him? As Hope's past catches up with her in the worst way, Remy is determined to break through her defenses, earn her trust, and keep her safe in his arms—before it's too late.


Find all of Shiloh's titles here
HEA at USA – Book Review of Sweet Revenge by Christy Reece


Sweet Reward
Review written by – Mary Grzesik, USA TODAY
CAPTION
Sweet Revenge is Christy Reece's latest Last Chance Rescue novel, and it starts off with a heart-racing, daring rescue. Dylan Savage, a Last Chance Rescue operative, is sneaking into a house to rescue kidnapped schoolteacher Jamie Kendrick. This first scene is very telling about these two characters.
When Dylan reaches the room where Jamie is held, she jumps on his back. Not wanting to hurt her, he drops to the floor. She says in a raspy voice,
"Touch me and I'll kill you."
Dylan feels admiration and compassion at the same time. He's relieved that she's "tough." Dylan reassures Jamie that he is there to rescue her, but she doesn't believe him. She's naked and chained by one wrist. Jamie covers herself with a sheet while Dylan picks the lock on the handcuffs then gives her his shirt. She is weak and barefoot but determined to walk out on her own. For expediency he picks her up tenderly and rushes her out of there.
Jamie's and Dylan's personalities contradict their appearances: Dylan is alpha strong with a tender middle, and Jamie is petite with an iron will. This theme weaves throughout the book and makes their interactions riveting.
Stanford Reddington is a wealthy, "respectable" businessman. He has many diverse business interests, but his human-trafficking division is hidden under layers of secrecy. He lives in a secret location with his wife and daughters. What makes this villain particularly creepy is how normal he is with his family. He loves his wife and treats her with great respect. He dotes on his daughters and toddler son, and they have everything they need, except a view of the outside world. It's another contrast: He considers the girls he kidnaps for his business "merchandise." He's angry when Jamie escapes. The law put a microscope on him, but he came out OK by saying he was taking care of Jamie in her abused condition. His older son, Lance, who was involved in the human trafficking, has been sent away to keep him out of trouble.
Jamie's sole purpose now is to stop Reddington from hurting anyone else, not just revenge. She wants to be trained by LCR so she can go after Reddington herself. The LCR team, including her sister/LCR operative McKenna, wants Jamie to return to her old life while they take care of Reddington. She deals her way in by dangling insider info she heard as a prisoner in Reddington's home. She won't divulge the info until she's trained. She spends a few grueling months at a cabin, training under Dylan's tutelage. Jamie's been in love with Dylan since her rescue. Dylan tries to keep her at arm's length but fails miserably. Their chemistry is too strong. When Jamie's training is almost complete, Dylan pushes her to divulge the insider info. To break their bond, he lies and claims that's all he ever wanted from her and she's furious and hurt at the same time. She leaves him there.
Jamie promises her sister McKenna that she is taking a teaching job in the U.S. In reality, and in disguise, she's taken a teaching job with the Reddington family. Dylan, also undercover, has worked his way into Reddington's inner circle and is invited to his private island. Dylan's and Jamie's paths converge again, although Jamie recognizes Dylan well before he recognizes her, from her laugh. They find what they came for with some unexpected help. Their late-night escape from the island is knuckle-biting. The HEA is very satisfying, even if Jamie thinks it'll never happen.
Christy does it again with another terrific couple. I loved this book for its message of hope and redemption. Jamie is one of the toughest heroines I've ever read. She bounces back from a horrific experience and balances great determination with a loving heart and a love of teaching children. Dylan is my favorite type of hero: tough, strong alpha but gentle with Jamie. He overcame a horrible childhood, obtaining a psychology degree so he can help others. He respects Jamie's strength and determination and treasures her at the same time, an irresistible combination.
I'm looking forward to the last of the trilogy, Sweet Reward.
Mary Grzesik is a book lover, beta reader and contributor at the Romance & Oreos Book Club.

Guest Post – Let's Get Digital + Giveaway!
Let's Get Digital
by Jessica Scott – check out her book, BECAUSE OF YOU – on sale now.
I'm not a big person for New Years Resolutions. Honestly, it's just another way of lying to myself. I'm not going to say I'm giving up swearing because, well, we all know that will last all of three days, if that. That said, I did decide this year that I wanted to read more because while I was in command last year, I did not make time to read that much and I miss my books.
I read anything, quite honestly. I always have been a bookworm, since as far back as I can remember. I'm not sure why books have always been my happy place but they are and I'm glad for it. But we're in the middle of a transition period for the written word and it will be interesting to see how this whole thing shakes out.
First and foremost, I do not believe that physical books are dead. Not by a long shot. Even as a digitally published author, I still want to be able to get the physical book if something warrants my keeper shelf and yet, for purely economically reasons, I understand why some books will not be put into physical print these days. While I was in Iraq, I experienced first hand the frustration of trying to get my hands on a digital book that I really wanted to read and I couldn't. So I was not always a big cheerleader of the digital book. I even wrote a blog post a few years ago when the iPad first came out about why it would not kill physical books and you can read it here if you're interested.
But over the last couple of years, I've noticed a slow transition in my habits. My reading time has always been on the elliptical, stair stepper or treadmill. My buddies in Iraq always laughed because they'd see me on the stair stepper going to town, headphones blaring and holding open the pages of a book. It was a way for me to tune out the world and disappear from the dust and the dirt and the constant human contact. Books were my refuge in Iraq and I'm so so grateful for everyone who took the time to send me more.
Since coming home, though, and stepping back into the daily grind of garrison life, my time on the elliptical has been cut short and as a result, the books I was able to read were trimmed down dramatically. I read the entire Hunger Games series last year in about 4 days on my iPad and I loved it because I didn't have to go to the store to get the next book, I could just click buy. But at the end of that 4 days, my eyes were shot and I was exhausted. I've also noticed that I can't read on my iPad near bedtime because sure enough, it wakes me right up and while I love staying up and reading far into the night, that's not so good of a plan if I have to wake up at 5 am to make it to formation on time and be somewhat coherent.
All that said, the bulk of the books I read last year were digital. If they weren't, I often found that I would leave the book on my nightstand and slowly but surely, it would migrate to the bookshelf, unfinished. If it was on my iPad, I could switch between my ipad, my phone and my computer to keep reading when I had five minutes here or ten minutes here. I love waiting in lines because of this very factor alone.
So I've come to the realization that if I want to read more, the way that will happen is digitally. I still want the physical books that touch me enough to make my keeper shelf. I'll be buying a hard copy of Susan Ee's Angelfall as soon as it is available and I won't even complain that I had to buy it twice because it was that good of a book to me. Nalini Singh's Guild Hunter series, while I may read it in digital, I'll keep it in physical. Maybe that will change down the road but I doubt it. Books have been too important in my life for too long for that to change. I won't say never, though.
So I hope that as publishing continues to transition, they come up with a way for readers like me to discover new authors and read their books on whatever platform they prefer but that there is also a way for readers like me to purchase a hard copy of my favorite books.
So tell me, readers, has digital changed the way you read or are you still a physical book person? Remember, every week 5 randomly chosen US winners receive a FREE book – winners announced on Sunday – good luck!!

Downton Abbey Mania – has it grabbed you? + Giveaway
People have been all a 'Twitter' about this PBS series, now in it's second season – listen to this recap of season 1:
The Downton Abbey estate stands a splendid example of confidence and mettle, its family enduring for generations and its staff a well-oiled machine of propriety. But change is afoot at Downton — change far surpassing the new electric lights and telephone. A crisis of inheritance threatens to displace the resident Crawley family, in spite of the best efforts of the noble and compassionate Earl, Robert Crawley (Hugh Bonneville, Miss Austen Regrets); his American heiress wife, Cora (Elizabeth McGovern); his comically implacable, opinionated mother, Violet (Maggie Smith, David Copperfield); and his beautiful, eldest daughter, Mary, intent on charting her own course. Reluctantly, the family is forced to welcome its heir apparent, the self-made and proudly modern Matthew Crawley (Dan Stevens), himself none too happy about the new arrangements. As Matthew's bristly relationship with Mary begins to crackle with electricity, hope for the future of Downton's dynasty takes shape. But when petty jealousies and ambitions grow among the family and the staff, scheming and secrets — both delicious and dangerous — threaten to derail the scramble to preserve Downton Abbey. Created and written by Oscar-winner Julian Fellowes (Gosford Park), Downton Abbey offers a spot-on portrait of a vanishing way of life.
What is it that intrigues its' viewers? The time-period? The wealth? Economic Struggles? Family?
I'm going to confess something, I've not been a avid viewer of the series, primarily because I read all the time, however, after reading the above, I thought, wow, this is similar in story to Dynasty – your classic family saga. . . isn't it, or is it more than that? Now's your chance to convince me & millions of others why this is the show to watch this season? and if not this one, what is the one show or series you are hooked on & why?
Just have to know what all of the fuss is about *grins* – every week 5 randomly chosen commenters will win a book , winners announced on Sunday – good luck!!

What is the appeal of romance novels? + Giveaway!
What is the appeal of romance novels? By Jennifer at Clean Romance Reviews
There are few women out there that truly don't enjoy reading a good romance, even if it's just once in a while. Though they might not actually site down and read them. I would say that there is rarely a story out there that cannot be improved by adding in a good romance. More than enjoying, I think I am officially obsessed with reading romances, watching romantic movies, or even hearing romantic stories.
But I started to think, why is that? Is it because I need to read about how other people have fantastically perfect romances? That I want that perfect knight-in-shining armor and can only get it in the pages of a book? Of course not! I myself am blissfully in love with my own husband, so why am I drawn to reading about other people falling in love?
I once heard that the appeal of romance novels comes from the fact that no one ever has to do laundry. Meaning that in romance novels, while there might be difficult situations, seemingly insurmountable circumstances, misunderstandings or any number of other obstacles, the bare necessities of everyday life is rarely involved. It makes sense; no one wants to take a break from doing chores just to read about someone else doing them. We want to get caught up in a new world where there is excitement, fun, danger and of course, a wonderful man who stands in as a knight in shining armor – whether that armor is tarnished or not.
I think my love of romances also stems from the fact that I love being in love. I love reading scenes that remind me of falling in love with my husband. Granted my husband isn't a vampire, ghost, medieval knight, war veteran, rancher, business tycoon or any of the other heroes of most romance books, but at the root of it all, it's about a man and a woman falling in love and making it work. And in the end, that is something we can all relate to. It is something that we have all either already experienced, yearn to know, or wish to taste again.
So with the fantasy of a semi-unrealistic life of no day to day chores, and the universal excitement of love, why do so many people turn away from this genre? I think there are a couple of reasons for this. The first and foremost I have encountered is that there are those out there who are opposed to reading steamy bedroom scenes and therefore skip the genre altogether in order to avoid it. I found this problem myself, but my desire to read cleaner romances forced me to not give up on romances. In fact, this very problem is the reason I started blogging. My site, Clean Romance Reviews, dedicates itself to reviewing and promoting romance books that are all about the romance and not the steam. I figure, why deny yourself the wonderful world of romance books just because you want to keep things on the sweeter side?
Question: Why do you think romances are so popular? What prompts you to read romances? If you don't read them, what turns you off to the genre? Remember, 5 commenters are chosen each week to win a free book – winners announced on Sunday – good luck!
READER RALLY begins NOW thru 1/31/2012 – Giveaway & Grand Prize

Samantha Comp
Darline Stewart
Kimmie Lange
Diane Patricia Diamond
Yvonne Devine


Liz Cranage
All have been contacted VIA Email – thanks so much for your support & we hope you had a great time – stay tuned for more Giveaway fun on R@R – SueG
CLOSED
Enter below (ENTER TO WIN, Rafflecopter) to be part of our random 5 book giveaway drawing – then, comment in our post to be eligible for the Grand Prize drawing! Winner of the Grand Prize drawing will be randomly chosen from the comments in this post (ebook for International readers thru Net Galley, all Net Galley terms & restrictions apply; ebook (Net Galley) or print for US readers)
Reminder of our Loveswept Original ebook releasing on 2/13/2012 – RIDE WITH ME by Ruthie Knox – click here for a FREE excerpt – enjoy!

Links is closed – no new entries at this time please – thanks for visiting the other sites!!



Sweepstakes rules apply – click here for details
Reading Resolutions by Heather Daniels-Lire + Giveaway!
Reading Resolutions by Heather Daniels-Lire
I'm a resolution and goal person. It drives everyone around me insane but I can't help it. With that in mind I started thinking about what my goals would be for 2012. I made the requisite lose weight goal, the professional goal, and the be a better mom goal. Then I was stuck. I really wanted a goal for reading, but what could I do.
This got me thinking about my reading habits and how I read and what I read. As I went down memory lane I remembered the book mobile lady who introduced me to reading. She would stalk the book mobile with the Boxcar Children, The Babysitters Club and Sweet Valley Twins.
When I was fourteen I progressed to the HQN category books and will never forget the first one I read I don't remember the title or the author but this was the plot. The heroine sees an ad asking for a nanny for a little girl and the person looking for a nanny is the heroine's husband who she hasn't seen in years. Not since she walked out of the hospital after being told by her mother in law that the baby had died and he never wanted to see her again. Consumed with the need to know if this is her dead baby she goes undercover as the nanny and discovers that it is her child and while she desperately wants to hate her husband she still loves him. The hero of course recognizes her immediately as his missing wife (though you don't discover this till later). As they get to know each other again and discover what really happened the day their daughter was born they both realize how much they love each other.
The pursuit of happily ever after hooked me. I wanted my own hero. Looking around me I didn't see any so I went looking in books. The first hero I found was Chase from Johanna Lindsey's Brave the Wild Winds, then it was Catherine Hart's Sheriff Travis in Sweet Fury, then I discovered those Highlanders thanks to Julie Garwood, Alec Kincaid and Ian Maitland oh my.
That was 1988-1990 and I haven't looked back. I've expanded from those rough Wild West heroes to black ops (Tara Janzen, Cindy Gerard and Stephanie Tyler are at the top of my list), to contemporary heroes (Carly Phillips, Nora Roberts, Julie Garwood, and Julie James lead the pack there) and paranormal (Nalini Singh, Kresley Cole, & Christine Warren top that list).
As a reviewer I love that I get to read all my favorite authors, however over the last year I found myself only reading those authors who I loved and not branching out. With that in mind I decided that my reading goal for 2012 was this…I have to read 2 new to me authors a month and at least 1 book in Spanish, in French and Italian. Easy right? I think so.
What is your 2012 reading Goal? Remember, 5 winners every week are randomly chosen to win FREE books — winners are announced on Sunday – good luck!
Bio: Heather Daniels has been reviewing books since 2007. After constantly being asked when she was going to start writing the many stories in her head she started writing her first book. She has since finished writing two stories and is working on a third. Her husband keeps asking her when she's going to submit one, her reply as soon as I think it's ready. When not reading and writing she can be found in the southwest training for a mini triathlon with her husband and sons. She is a contributing writer to the online women's magazine Curvalicious Living. Check out the review site she runs with her sil www.thebookreadinggals.com and follow her on twitter: @heatherlire and @bookreadinggals
Guest Post -2012 Reading Goals + Giveaway!
2012 Reading Goals
Holly: Many of us set resolutions in the new year. I personally don't believe in resolutions. I feel like I'm just setting myself up for failure when I set resolutions. Year before last, I did set a reading goal. I'd planned to read 144 books and I reached my goal. Last year I set a reading goal of 211 books in 2011 and didn't reach it. I only read 191 (I think. I haven't tallied up all the re-reads yet). Not a bad number, but not the number I was shooting for.
This year I'm going to try for 200. That's about 16 books a month, approximately 3 a week. I don't think that's unreasonable. 2011 was a pretty crazy year. I had a hard pregnancy and then a newborn, so my concentration was shot. I'm hoping I'll be able to focus more in 2012.
I also want to try to read a better variety. Most of what I read in 2012 were contemporary romance. I burned out on paranormal a few years ago and haven't read but a handful since. I'm going to try to get back into them. I also want to get through my giant pile of historicals. To that end, I think I might join a TBR (to-be-read) challenge so I'm forced to read at least one book from my TBR pile per month. I need to start culling that bad boy down.


Rowena: I always set goals. Whether they're life goals, work goals, reading goals. I set them. Sometimes I accomplish them and most of the time I don't but I don't mind, it doesn't stop me from setting them. I love lists and I'll keep making them whether I finish them or not. Last year, I barely accomplished the only goal that I was actively keeping all year long so this year I'm piping down.
Of course, that goal was a bookish one. It was my reading goal of reading 150 books in the entire year of 2011. I read 150 books and that's it. Not more, but not less which I'm glad for. I don't think I'd be able to do it again but I'm going to try to do it again anyway. As of right now, I'm totally stinking it up on that reading challenge but I still have a little under 12 months to get my act together so wish me luck on that one.
Other reading goals that I have are reading more romance novels. Last year, I read a lot of YA books and my romance novels fell off my radar. I'm going to spend this year getting back into my love stories of people my own age. Again, wish me luck.

What are some of your reading goals for this year? Remember, every week 5 winners are chosen randomly for a free book — announced on Sunday, Good Luck!!
Jill Shalvis is our guest with GIVEAWAY!
Once in awhile I write a book that isn't like pulling fingernails out of the sockets or getting a root canal without drugs. Once in awhile, I write a book that flows like really great wine, and every single word is a joy. Those are the books that I never want to end. Those are the books that made me want to be a writer in the first place.


Head Over Heels was one of those books.
When I first started writing the Lucky Harbor series, Chloe, the wild baby sister, took a backseat to her two older siblings. She was one tough, hot mess. And in the back of my mind as the series went on, she scared me more and more. She was wild. She was uncontrollable. She was utterly unrepentant. How was I ever going to write her as a heroine? Don't worry, I told myself. She'll come to you.
I never really believed that, but I should have had faith. Because when it came time for her own book, Chloe Traeger showed up in spades, ready willing and able to drive her man out of his mind. Which man? The one and only man in Lucky Harbor that she should stay away from – and the only man who could possible handle her. The sexy, badass sheriff Sawyer Thompson.
I'm not going to tell you more but I can tell you that Sawyer makes Chloe's heart squeeze because she knows. He's going to burn her. He's probably the only man who has ever had that capability.
Head Over Heels should have been the last Lucky Harbor book, but Simply Irresistible and The Sweetest Thing have done so well that my publisher has asked me for three more Lucky Harbor books. So I'm thrilled to tell you, those three books will be coming next summer. Lucky In Love (5/12), At Last (6/12) and Forever And A Day (7/12). Happy Reading!

GIVEAWAY: 3 copies of Head Over Heels – ebook or print – tell me your preference in your comment below – Jill will pick her winners and announce by end of day – check back to see if you're one!
Excerpt:
"What happened out there?" Chloe asked Sawyer.
"I ticketed Todd for the illegal bonfire."
"Just Todd?"
"He was the one who started it."
She paused. Todd was one of those guys who could talk his way into a bank vault with nothing but a smile, and then walk out with all the money, leaving the bank manager happy to have been ripped off. He was also a native Lucky Harbor guy, and the residents were very fond of their own, troubled son or no.
Sawyer was native too, and just as well liked, if not more so. "You ticketed him even though everyone lights illegal bonfires out there?"
"Not in a high fire hazard season they don't," he said.
"It's almost October."
"Fire season," Sawyer repeated.
"So … if I lit a campfire, you'd arrest me?"
"Ticket," he corrected. "Not arrest. Not for a first offense."
What was wrong with her that the stern cop thing he had going on was doing it for her? Huh. Maybe she didn't want to fight this attraction so much as test its boundaries. "What if it was my second offense? Would you frisk and cuff me then?"
His eyes darkened. "What is it with you and my cuffs?"
"Well, if you don't know," Chloe said as demurely as she could, "I don't want to corrupt you." She made to go inside but Sawyer snagged the back of her sweater and tugged her back.
"Not so fast," he said and studied her, giving nothing of his thoughts away. "You're playing with me," he finally decided.
"Trying."
From Fairy Tales to Paranormal Romance and giveaway!

From Fairy Tales to Paranormal Romance: A Journey Through the Dark Woods
By Juliet Dark
I have always loved fairy tales, especially ones in which the prince is in disguise: Beauty and the Beast, Snow White and Rose Red, East o' the Sun, West o' the Moon, stories in which a mysterious brooding animal groom is under a spell and must be saved by the intrepid woman who sees his true worth. As I grew up I fell in love with the great romantic novels inspired by these fairy tales—Jane Eyre, Great Expectations, Rebecca—and when I started to write I wanted to infuse my stories with the spirit of these tales. So my characters read fairy tales and tell them, teach them in classes, paint scenes from them, and depict them on stained glass windows. They learn lessons from them and understand their lives through them. Most of all, I hoped to infuse a sense of magic into my books by invoking these primal tales. But it took seven books before it occurred to me write a book in which the fairy tales are real.
Then I was possessed by a demon lover … okay, not actually possessed, but it felt like that. I had been walking in a nearby woods that was overgrown with honeysuckle shrubs and I began to think about a house on the edge of such a woods that was possessed by an incubus. Once I started writing the book, I did feel as if I were possessed, immersed in the world of Fairwick College where my heroine, Cailleach McFay not only read and taught about fairies, but met them.
What would a Brownie do for a living in the 21st century? (She'd be a real estate agent, of course.) What subject would a gnome teach? (Earth Science.) What would a modern succubus wear? (Soft flowing layers in warm earth tones.) And what if the face of your lover was disguised? Would you know him? Would you trust him? Would you fall in love or would you run away and get lost in the woods?
I wrote Demon Lover in half the time I usually take to write a book, so caught up in the story that my family began to say I was possessed by the demon lovah, as my step-daughter called him. Somewhere along the way—on the path through the woods, in the dark corridors of the haunted house—I remembered what those old fairy tales teach us. That when you think you're the most lost, you find what you're looking for. That you have already been given all the magic you need to defeat the evil sorcerer. That true love lifts the curse that holds prisoner your beloved and the entire kingdom. And I learned that once you stray off the straight and narrow paths of realistic fiction into the dark woods of Paranormal Romance it's hard to go back.
Question for you – what have you strayed from that made it hard to go back? 5 commenters on Romance At Random win a free book every week – randomly chosen winners are announced on Sunday!
Weekly Winners!
Reminder to observe Martin Luther King weekend & hoping you are enjoying your day -
Thanks again for blogging with us this week — winners are below & if you are one, please send your snail mail to: romanceatrandom@randomhouse.com so we can get you your book! International commenters &/or commenters that prefer a digital copy please provide us your email addy so we may prepare your preview in Net Galley. Authors that may have offered a giveaway during the week will post their winners on those posts in the comment section — so take a look to see if you're included!
Congrats – join us this week for our Reader Rally on Tuesday — Happy Romance!!

Love and Sticking Points…or is it Just a Bad Date + Giveaway!
Love and Sticking Points…or is it Just a Bad Date
Bad Dates. We've all been on them. We all have horror stores we tell when the subject of whose bad date is the worst comes up. (I usually win most of these disastrous conversations).
Which is why the series of bad blind dates Kristan Higgins wrote Callie through in 'All I Ever Wanted'(the smelly dairy farmer or the artist who worked with human hair anybody?) made her happily ever after with Ian at the end so amazing. Susan Mallery did the same thing to Dani Buchanan, except Dani had to go through three books of dating disasters to get to her happily ever after in 'Tempting,' the final Buchanan book. But lucky for both Dani and Callie, neither of them had to marry their bad dates. They had the freedom, the choice, to walk away and find someone they loved., warts and all.
Yet when nothing else matters but love between two people, it is a beautiful thing to see. I cried happy tears as Lucinda Barrett fell in love with Robert Carraway in Suzanne Enoch's 'England's Perfect Hero.' I was so thrilled that Anne Jewell couldn't resist Sydnam Butler in Mary Balogh's 'Simply Love.' I rooted for Collis and Rose in Celeste Bradley's 'The Charmer.' And who can ever forget Christian Jervalux and his Maddie in Laura Kinsale's 'Flowers from the Storm' or the love between Lord Ian Mackenzie and his Beth?
But in Eloisa James' the 'Duke is Mine,' Olivia Lytton is in neither of those situations. Her 'Bad Date's is an extremely unwanted arranged-from-birth-betrothal. And like any of us who have gone on bad dates, Olivia voices her displeasure about her betrothal (and her fiancé) to her sister. In public, she gives her fiance' the respect he is due, standing up for him even when his own father does not. She, in truth, reacts far better to the circumstances she is forced into than most of us would.
This brings us to the most important part of this particular column. One of the things that happens when we read is that we bring our own experiences to bear on the books. We identify with some characters and revile others. We find inconsistencies, and we find truths. We laugh and we cry. And throughout the course of reading 'The Duke is Mine,' I found myself identifying with Olivia as others considered her awful(yes, for anybody wondering, there is a bad date story of my own involved). But then again, I cannot bring myself to read Georgette Heyer while others consider her classic.
Thankfully, like a bad date, we have the choice to stop reading a book we don't like, and find another one that we do.
I wish you all the best luck in finding books you love in 2012! What are the books you're most excited about this year? Let me know, and see you next month.
Give yourself permission to let go in this New Year + Giveaway!
Give yourself permission to let go in this New Year
by Cassandra Carr
I'm learning to let go. I didn't have much of a choice – in early December an angry rash-like thing developed on my arm. It was shingles. It's mostly cleared up now, but it forced me to take some time and step back from my normally busy, busy days. Why was that so important? Because one of the primary causes of shingles is stress. And how could I hope to get rid of the shingles if I was still trying to do a million things at once?
So I stopped. I watched television. I took naps. I caught up on a little bit of my reading. Now my to-be-read pile is only large enough to last me until the end of 2013.
And no, I'm not kidding. I'm an unabashed book addict.
Anyway, as I put out my fourth, fifth, and sixth releases all before March 7th, it's becoming obvious to me that not everyone is going to like my work. And I need to let that go. Case in point, in mid-December a pretty prominent reviewer slammed my debut novel, Talk to Me, both on Twitter and on her blog. That book, by the way, was named a Top Pick by both Night Owl Reviews and The Romance Reviews. My point exactly.
What did I do in response? Nothing. Was I upset by it? Of course I was. You never want to hear someone hated your story, and it's even worse when they hate it in such a public manner. But I got over it. The very nature of the Internet is that it's fleeting. I'm guessing that of the perhaps several hundred people who saw either her Tweet or her blog post, few could remember many details even a couple of days later.
Recently I got a five-star review of my holiday novella, Caught, by another pretty big review site. It's been nominated by LoveRomancesCafe as one of the best BDSM books of 2011. But I'm sure it's only a matter of time before someone hates it and slams it in a review, or on a blog, or in a Tweet, or through their Facebook status. It's the nature of the beast in this industry.
And so just like how I need to let these negative reviews go, we all need to let things go. We're too busy to be perfect. And really, who wants to be a perfect person anyway? They're boring. I shudder to think of becoming a Stepford Author.
What are you planning to let go in the new year?
BIO:
Cassandra Carr is a multi-published erotic romance writer with Ellora's Cave, Siren, and Loose Id who lives in Western New York with her husband, Inspiration, and her daughter, Too Cute for Words. When not writing she enjoys watching hockey and hanging out on Twitter. For more information about Cassandra, check out her website at http://www.booksbycassandracarr.com, "like" her Facebook fan page athttp://www.facebook.com/AuthorCassandraCarr or follow her on Twitter at http://www.twitter.com/Cassandra_Carr.
BLURB FOR CAUGHT:

When Callie returns to her hometown for the holidays she comes face to face with her old lover and Dominant, Jack. She left him three years ago believing he could never be the happily-ever-after man she needed. Yet Jack still wants her and she finds herself wanting to submit to him again.
As Jack and Callie explore their Dominant/submissive relationship, Callie gets drawn deep into Jack's world all over again. For his part, Jack can't seem to forget how she nearly ruined him when she took off without even saying good-bye all those years ago, but he's afraid his baser needs will destroy Callie.
If Callie give Jack another chance to prove he can be what she needs, can Jack overcome his own fears and claim Callie forever?
My 20th Internet-iversary + Giveaway!
My 20th Internet-iversary by Samantha Hunter!
As I was contemplating 2012, I realized this year would mark twenty years on the internet for me – wow. I've always liked communication in whatever form it took – telephone, letters, CB radios (not kidding, my Dad had one in the car, and I spent hours out there), and the early Bulletin Boards we ran on our PCs. Then, I discovered the internet when I was in grad school in 1992 and never turned back.
A lot of people see the internet as a time-waster where we all sit around on Twitter and talk about what we had for lunch (guilty), but some of the most important events in my life over the last twenty years happened because of the internet.
Very likely the biggest moment was meeting my husband online in 1993. We met in an online social space called Lambda Moo – a multiplayer, object-oriented virtual space. Probably these days, no one even knows what that is (though it's still running). There was no MySpace or eHarmony, but thousands of people met in this wild place set up by the scientists at Los Alamos, and it was like living inside of an ongoing story. It was fantastic and incredibly addictive. Back then, the internet connection at home was via modem, and I don't even want to tell you what my phone bill was for those months, but I figured if I had met my husband while on a cruise, it would have cost about the same. And it was worth it, but thank God for recent technology that makes access a lot easier and less expensive.
That experience sparked the idea for my first Harlequin Blaze, Virtually Perfect. My main contact with other romance writers and with my future editor, Birgit Davis-Todd, was all online. I learned about writing romance and found community support through eHarlequin.com and other online writing sources.
Online, I have so much interaction with readers, other writers, editors, etc, and that has offered support and many opportunities I might have missed otherwise. For instance, recently I brainstormed a whole new anthology idea with some great authors who met on Twitter, but we never would have met or had that creative moment otherwise. I was also asked by Sue Grimshaw to read a wonderful book, Ruthie Knox's new release, Ride With Me (loved it!), and to blog here, today (Thank you, Sue, and Twitter!).
There've been a few less-than-perfect internet moments, of course – the foot-in-mouth moments, the online arguments, etc – but overall, the internet has made my life all the richer and happier over the last 20 years.
How about you? How long have you been online and how has the internet been an influence on your life? Share your experience, and I'll give away a set of Blazes: my current release, Straight to the Heart and its paired book, Hard to Resist (Kindle, Nook, or PB) to one commenter, at the end of the day.
"A sweet yet sultry, honest and heart-tugging ride. Everything a love story should be!"
Carly Phillips, New York Times Bestselling Author
A fantastic, sexy, and fun story! Ruthie Knox's, RIDE WITH ME, was a delight to read.
Jill Shalvis, NYT Best Selling Author
"Smart, sexy, and downright fun–I loved every moment of the ride!"
Julie James, National Bestselling Author
"Ruthie Knox writes a devil of a good book! Ride With Me is one wild and fun ride you'll enjoy from the first page to the last!"
Christie Craig, award winning author of romances with heart, humor and suspense.
"Debut author, Ruthie Knox's, RIDE WITH ME, is a great mix of steamy passion and non-stop wit. Get ready to laugh out loud. One HOT read!"
Christina Skye New York Times Best Selling Author of A HOME BY THE SEA
"Ride With Me is smart, sexy and funny, and once I picked it up I could not put it down. Can't wait for more from Ruthie Knox. "
Sarah Mayberry, Harlequin Super Romance
"Ride With Me has it all: it's sexy, smart and fun. Ruthie Knox is a name to watch for in contemporary romance."
Samantha Hunter, Harlequin Blaze
"A charming, off-beat romance romance debut, with a fresh new voice to keep the rest of us on our toes. Discover Ruthie Knox now, so you can say, 'I read her when…'"
Meg Maguire, author of The Reluctant Nude
WINNERS ANNOUNCED – Stranded & looking for a good romance + Giveaway!
I always thought this was one of the most interesting but challenging plot lines in a story, don't you? Two characters, that have an interest in one another, now together in a situation where they need to work together to get out of it — they could be stranded on a beach? Freezing in an abandoned, home?
Linda Howard did this in ICE — great story!!

See what I mean? There are so many scenarios that can be created . . .
Characters could even be stranded together in a small town as they continually run into one another at the local coffee shop, laundromat, or grocery store. The fun begins when they must work together towards a common or related goal, that's when the sparks can fly . . .

Susan Mallery is a goddess at this, always putting the H/H in a tough situation . . . in one of her Fool's Gold books the characters had to work together within the town, LOL, love this stuff!
So ladies, let's brainstorm together — what are some of those books you've read & loved that put the H/H in difficult situations –
Having some fun today!! Author Mariah Stewart knows how to create sparks in her Chesapeake Diaries series, so we're going to do a GIVEAWAY in today's post, 3 copies of HOMETOWN GIRL! GOOD LUCK! You must be 18 & must comment to win – winners will be randomly chosen & announced in this post by end of day.
COPY:
Life was always just about perfect for Brooke Madison Bowers. She was the prettiest, most popular girl in small-town St. Dennis, Maryland, a prom queen, local pageant star, and the pride and joy of her loving parents. She even married the man of her dreams. But the promise of happily ever after fell to pieces when her husband was killed while serving in Iraq. Brokenhearted and longing for the solace of better days, she returns to the idyllic world of St. Dennis, and the familiar comfort of the family farm. Surrounded by her loving family and friends, she's determined to build a new life, complete with her own cupcake bakery. She's equally determined never to fall in love again.
For Jesse Enright, life has been a challenge. A fourth-generation attorney, he's spent his life fighting to escape the shadow of his irresponsible father. Now he's moved to St. Dennis to run the family law practice, and he's ready to find the right girl, get married, and settle down. But his carefully laid plans go out the window when he meets Brooke and finds himself caught between the unbreakable law of attraction and Brooke's resolve to go her way alone—despite the undeniable feelings Jesse stirs in her. But just like catching lightning in a bottle, is it possible to fall head-over-heels, heart-and-soul in love all over again?
WINNERS!!!
Congrats ladies & thanks all for blogging with us!
Lisa B
Pat
Cheryl
4 seasons of the year, which do you like best? + GIVEAWAY!!

Where I live it is cold outside, which is appropriate for the Holidays – and honestly, I would NOT have it any other way for Christmas . .. . I love having a warm fire, hot cocoa, reading a book or watching a movie with family — for this time of year it is perfect!!
Then, right around January 10th, I'm thinking a trip to a warmer climate might be nice . . . sunshine, warm weather to bike ride in . . .sight see, or of course, read a book by the pool –
Time goes by of course, and I'm still at home, shoveling out the driveway and thinking, 'well, if it would just stop snowing . . . .I could deal with Spring and new flowers, the smell of rain and new plants and grass.'

But, before you know it — Spring has come & gone . . .along with Summer, the leaves now are turning brown and the chill is prevalent in the air, yep, Fall is here . . .

Seriously – when I think about it I love all of the seasons, don't you? But, if I had – had to choose a favorite – it would be Winter, LOL!
I figure, I can read a book any day of the year, no matter the weather & that is what makes me most happy.
So, comment below – what is your favorite season of the year? Remember 5 winners are chosen weekly for a Random FREE book – winners announced on Sunday – good luck!
Demon Lover, FREE Excerpt! WINNERS announced! Congrats 2 all!
Demon Lover by Juliet Dark
– Do you love paranormal romance? Are you looking for something just a little different – read on & comment below whether this is a book you're sure to buy – enjoy!!
A few comments from readers who enjoyed this book:
"Gothic, atmospheric, beautiful, and romantic urban fantasy," By Karissa Eckert "Devourer of all books fantasy"
"Strong urban romantic fantasy," By Harriet Klausner
"An excellent guilty pleasure read!" By ChibiNeko "Sooo many books, so little time!
"So much more story than I expected," By Mary Chrapliwy
"So much to sink your teeth into," By Kelly (Fantasy Literature)

BUY NOW

A must-read for paranormal romance fans: THE DEMON LOVER: A Novel by Juliet Dark (excerpt)
Winners will be announced in this post – check back Sunday to see if you're one – Good Luck!
WINNERS:
Tracey D
Laci
Renee R
Congrats to our winners!! Thanks all for commenting & liking us on Facebook – Happy Romance!

Romantic Disabilities, who wrote them + Giveaway!
Those of you that know me know that I am a HUGE Catherine Anderson fan — I'm a HUGE fan of emotional romance — real life situations.
Phantom Waltz the heroine is wheelchair bound.
My Sunshine the heroine lost her ability to speak.
Blue Skies the heroine has a visual impairment.
In so many of Catherine's stories she shows the reader how we can overcome life's obstacles & that we are more than just what our name tag says, or the uniform we wear, or how others choose to define us.
Can you tell I just love this stuff?
One of my ULTIMATE favorites was Jennifer Ashley's – The Madness of Lord Ian MacKenzie - this is one you all must read: It was whispered all through London Society that Ian Mackenzie was mad, that he'd spent his youth in an asylum, and was not to be trusted-especially with a lady. Yet Beth found herself inexorably drawn to the Scottish lord. Despite his decadence and his intimidating intelligence, she could see that he needed help- her help. Because suddenly the only thing that made sense to her was…the madness of Lord Ian Mackenzie.
The hero struggles from a disease which was not discovered at that time – Aspergers – Ian's lack of eye contact, memory, fixation with patterns, and bluntness made him very real.
I know there are other stories, where authors use a disability, or some handicap of sorts that make a Hero or Heroine real, someone you care about & are routing for through their struggles . . . . and, I am drawing a blank — do you know of others?
Let's list them below — what other romances, either you've read or remember that deal with H/H and disability – we want to know!!
Remember – 5 winners are chosen every week for a random FREE book –announced on Sunday — good luck!
A Picture Steals a Thousand Souls…+ Giveaway!
A Picture Steals a Thousand Souls…or maybe I'm just a dork by Gwen Hayes
Thanks, Sue, for inviting me to spend the day in your corner of the internets. It's lovely here. My second book, Dreaming Awake, was released a few days ago, and I'm running into a slight publicity issue that I could use some advice about. I'm hoping your readers can help me.
Every couple of months, somebody, usually somebody from my publisher, asks if I have an author photo. The embarrassing answer is always, "No."
I'm no shy wallflower, as anyone who has ever met me or read my Twitter feed can tell you, but there is something about having my picture taken that makes me want to crawl under a table and hide. I know I'm supposed to have author photos—some sort of headshot, or a glib I've-crossed-my-arms pose, or even the ever thoughtful one-hand-chin-prop…but for some reason, I recoil in horror at the thought of posing at all. Perhaps it's because I spend too much time at www.awkwardfamilyphotos.com or www.peopleofwalmart.com. I really don't want to be remembered forever for being the "Just Don't" poster child.
Maybe I'm reincarnated from a people who believe the camera steals souls (and isn't that a great idea for my next paranormal?), but I am not sure how to get over it. I've tried self-bribery. I promised myself a new outfit if I just make the call to schedule, but that opens up a whole new level of stress. What could I possibly wear that says, "Gwen" more than the pajamas I don daily to write my books? And if I'm getting dressed, surely that means I have to style my hair, which I have no idea how to do, and wear makeup the likes of which I don't really know how to apply. I am socially awkward, people!
So, my editor, my book publicist, the reporter at the Tribune, my German publisher…everyone wants me to send them a jpeg and a photo release, and I have to pretend I'm mysterious and that's why I have nothing to send them. No really, that's what I told my editor. That I'm mysterious. I know, I'm amazed I still have a job too.
I suppose I should have known before starting this gig that part of my job is publicity…but I just keep wishing that people would just go ahead and imagine me how they think I look and leave it at that. Next, people will want me to be coherent on radio shows and read my books out loud at book signings…oh wait…that's already happened. To varying degrees of success. I didn't throw up at any rate, and that's always a good thing.
Being an author really is my dream job…I just need to get over my fear of publicity, right? Maybe I should hearken back to the grand days of the '80s when romance authors had lavish photo shoots. I'll wear a feather boa, smoke a Virginia Slim while holding a small white dog, and recline indolently on a chaise in my chintz boudoir. No? I didn't think so.
Dear readers, I'm asking you…What do you do to psych yourself up for things you know you have to do but make you uncomfortable? And does anyone have a small white dog I can borrow? Remember, 5 winners are chosen every week for a random drawing of a random FREE book – good luck!


When she's not avoiding the camera, Gwen Hayes can be found at www.gwenhayes.com or, even more likely, at www.twitter.com/gwenhayes.