#Loveswept – On sale this week! Office love – love on the lam – or, hockey heroes — which do you choose?
Plenty of books to see you through the holidays – which do you choose? A hot office romance – sizzlin'! A crazy romp on the run — or, love on the ice — all are guaranteed to entertain and delight. Comment below we'd love to hear which book you're going to read this holiday season, remember, all are #Loveswepts and just $2.99!!
Read more
Special Deal .99: Empty Net by Toni Aleo just 99 cents, FREE Snippet Happy #HumpDay
It's true, for a short time only EMPTY NET is just .99 - Are you an Assassins fan? Anxious for a sneak peak into BLUE LINES, Toni's next release 12/9/13?
Brush up on your Assassins storyline to prepare you for Piper's story. And let me just say, it's soooooooooooooooooo romantic! *sigh*
Enjoy this FREE Snippet of Empty Net – and buy a copy for yourself, just .99:
This book is for anyone who needs that reassurance that your Happily Ever After is out there.
It will happen.
Don't give up.
Chapter 1
It figured that Audrey Parker would get dumped the day of her sister's bachelorette party.
It was just her luck.
As Audrey stood outside of Wanna B's bar with her cell phone to her ear, she couldn't help but think how the day had started off so perfectly. She had spent the morning in bed with her boyfriend. Then she went for a day of pampering with her beautiful sister, Fallon, and all of Fallon's friends. It was a wonderful afternoon and Audrey knew that tonight was going to be even better.
That was until the fireworks began. Read more
Must read *exclusive* for Toni Aleo's Assassins series fans!
*EXCLUSIVE*
Click below for a short story from Toni Aleo featuring Elli, Shea and an intro to BLUE LINES with Piper! Read more
Enter the Ultimate Assassins fan Sweepstakes!
Enter the Ultimate Assassins Fan Sweepstakes!
In anticipation for Blue Lines (on-sale 12/9), my publisher and I will be running a sweepstakes for the Ultimate Assassins fan!
Here's how it works*:
1) Join the "Toni Aleo" fan group on the Loveswept Online Street Team. www.readloveswept.fancorps.com
2) Complete as many of the Online Street Team orders as you can between 10/25-11/14.**
3) Winners will be announced on 11/15 via email.
TONIGHT AT 7PM EST – Toni Aleo Author Chat and Swag Giveaway
Click on
http://shindig.com/event/tonialeo
to join us at
6:45
and listen to Toni's Assassins-inspired soundtrack, and mix and mingle with other fans.
Tonight at 7PM
Toni will take the virtual stage or discuss her books, read from both
FALLING FOR THE BACKUP
and
BLUE LINES
, and answer your questions!
All attendees are eligible to win exclusive swag!
Learn more about the chat…
Read more
Author Chat with Toni Aleo
Loveswept Presents: In the Rink with Toni Aleo
Livechat powered by Shindig
Monday, July 1
7PM EST/ 6 Central / 4PM PST Read more
#NewRelease! On sale today, Falling for the Backup by Toni Aleo + 10 book Giveaway!!
Toni Aleo's sexy new eBook original novella featuring the Nashville Assassins will have you believing in the power of love at first sight . . . and second sight . . . and third.
After serving as a dutiful bridesmaid in the wedding from hell, Aynslee Shaw just wants to slink home to Nashville and forget the whole trip. That is until the hottest guy she's ever seen is seated next to her on the flight and charms her with his easy laugh and killer smile. But just when she thinks things are getting good, he vanishes, leaving Aynslee wondering, was that guy the one? And did she just let him slip through her fingers? Read more
#TrailerReveal featuring The Assassins Hockey Hunks, created by author Toni Aleo!!

You haven't heard?
Let me fill you in -
Hot Assassins Hunks are featured in author Toni Aleo's hockey world . . . beginning with: Read more
WINNERS ANNOUNCED – The Assassins Hockey #Hop #Free books!
Toni Aleo a wife, mother of two and a bulldog, and also a hopeless romantic is the author of the fabulous Assassins Hockey Series — Join us for the celebration of the re-release of The Assassins Hockey Series including: Taking Shots; Trying to Score and Empty Net – on sale 4/23/13:
About the books: Read more
#CoverReveal – BLUE LINES, an Assassins Hockey romance novel by Toni Aleo
So thrilled to share Toni's next release,
on sale 8/12/2013
– BLUE LINES:
Opposites do more than just attract in Tony Aleo's latest Nashville Assassins novel about a very bad boy and the good girl he can't resist. Read more
The Assassins are here! Plus book giveaway!
After meeting my favorite hockey team, the Nashville Predators, I came home and sat in a complete daze. It was amazing to be surrounded by amazing men that love hockey as much as you do, but that wasn't the reason my series was born. No, it was meeting the most amazing player in hockey, and that's Shea Weber. He was huge, towering over me with a playoff bear that could make a grown man cry. He was sweet and smiled, and talked to me like I was his friend. Read more
Guest Post: Growing up with Romance by Toni Aleo & SWAG!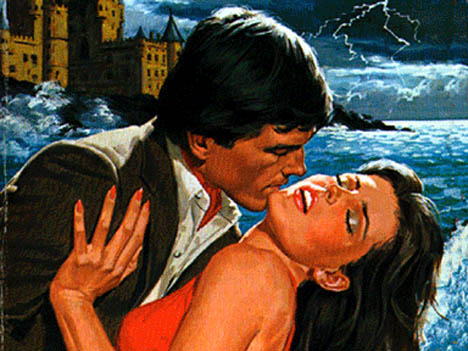 Growing up, my mother always read. It used to bother me, I didn't understand what kept her so entrapped with these novels that had gross looking guys on them. She would tell me that it was the love story that she loved. I could identify with that because I was and still am the biggest hopeless romantic. Read more
Winners announced! Meet @ToniAleo, writer, mother, above all . . a Hockey fan! + $20 Giveaway! #Loveswept
Why being a HOCKEY romance author rocks my socks!
I have always enjoyed the whole romance world, being a hopeless romantic it's expected but then I discovered that there were hockey romances and my heart exploded.
Honestly.
Big, rough, rugged guys throwing their hearts on the ice for a woman to have?
UGH YEAH! SIGN ME UP!
But before I get to those sexy men, let me start from the beginning. I haven't always been a hockey fan. Growing up, I was really into music and singing, things like that. I did do my stint in softball but that was only to keep my sexy girlish figure. Read more
AB solutely! Guess who this six belongs to?
Ladies, meet Shea – TAKING SHOTS introduces a hot new series from Toni Aleo and her hunky Assassin team, a series that's all about hockey & romance — with the NHL out of lockdown Shea and the Assassins will be on the road too – check out this series on our site, click here!

Enjoy!

From the staff on R@R