#Book Review of Accidental Cowgirl, Romancing the Book strongly recommends
Aubrey's Review: I adore books about cowboys. I do not know if it is because I'm a city girl longing to live out in the country or what. I really liked this novel. It was super sweet and the characters had depth and dimension. I could really relate to Kyla in that I hope to find my forever love in a cowboy or farmer. Kyla comes to Montana with a bunch of baggage. She is scared of life in a way after trusting her ex-fiancé who ended up being a con artist. Her best friends take her on vacation in the hopes that she can leave her past behind her and move on. Little does she know that she fall in love with Montana, Ma and Decker. Read more
Guest Post: Carolyn Brown's Christmas
Christmas! Whether writing, thinking about presents or cooking, we're thinking red, green, gold and maybe even silver, but not PINK! Right?
Several months ago four cowboys showed up in my virtual world. Now in my world the cowboys are so real that the lines between real and virtual do get blurred on a daily basis. I knew those cowboys after we talked for a while but the heroines were a different matter—okay, I promise there is a point to this digression away from the lovely, bright colors that spell Christmas.
So Natalie Clark and I had to get to know each other before I could write about the conflicts she and Lucas were about to get into, right? Read more
#BookTrailer reveal – Accidental Cowgirl by Maggie McGinnis
#BookReview – Accidental Cowgirl by Maggie McGinnis
5 STAR Review by Argutle, CHILL REVIEWS:
Kyla doesn't know if she can ever trust a guy again. I mean the one she was supposed to live with the rest of her life ended up being married already and set her up to go to jail. Her friends try to take her mind off of all the crap she's been living with for the past year and take her on vacation, to a dude ranch. At first she has no clue what possessed them to bring her to a ranch in Montana, but slowly she starts relaxing and realizes that she could easily stay there forever. Read more
But All My Friends Are Doing It!! by Maggie McGinnis
In the world of romance writing, there was one place to be last week: Atlanta, where the entire romance publishing industry gathered for our national conference. So I was there, right?
Wrong.
Despite conniving and bribery and more than a little pouting, I was unable to convince my dear husband that Nationals was more important than our children having, well, food and water and supervision for the week. Read more
#CoverReveal – Accidental Cowgirl by Maggie McGinnis
In her Loveswept debut, Maggie McGinnis tells the tale of a city girl who's running on fumes—and the cowboy who shows her all the good things she's been missing. Read more
Guest Post – The Texas Ranger's Daughter by Jenna Kernan + Giveaway
The story: Daughter of a famous Texas Ranger is kidnapped by outlaws and the only man who can rescue her has ridden with the gang. He's got an eye toward going straight, but that will only happen if he can bring in the Captain's daughter unscathed.
I have a new Western romance out in February 2013 from Harlequin. This story is a fast ride–exciting and sexy.
THE TEXAS RANGER'S DAUGHTER has a feisty heroine, Laurie Bender, the daughter of a famous Texas Ranger, who is trying so hard to be the perfect lady that it nearly kills her. Read more
Review: Wyoming Bride by Joan Johnston + Giveaway
About the book:
The sensational second novel in Joan Johnston's new Western historical romance series set in the world of Bitter Creek.
CAN SECRETS AND SECOND CHOICES EVER LEAD TO LOVE?
After three months in a mail-order marriage, Hannah Wentworth McMurtry is a widow—pregnant, alone, and near death in the Wyoming wilderness. Though she is saved by a man with a face cut from stone, she still grieves the husband who died on their journey west. Hannah needs a husband, but does she dare marry another stranger? Read more
WEEKLY GIVEAWAY: Enter to win a copy of WYOMING BRIDE by Joan Johnston!
This week we're giving away 10 copies of WYOMING BRIDE by Joan Johnston, the sensational second novel in Joan Johnston's new Western historical romance series. Winners will be emailed this Friday, so enter to win below!
As always, you can head over to Romance at Random's Giveaway Tab, for any giveaway details you might need, and we'll remind you every day during this week to enter via Facebook and on Twitter.
Follow us now so you won't miss out! Read more
WEEKLY GIVEAWAY: Enter to win a copy of RUNNING WILD by Linda Howard and Linda Jones!
This week we're giving away 10 copies of RUNNING WILD by Linda Howard and Linda Jones, the first book in a brand new western contemporary romance series. Winners will be emailed this Friday, so enter to win below!
As always, you can head over to Romance at Random's Giveaway Tab, for any giveaway details you might need, and we'll remind you every day during this week to enter via Facebook and on Twitter.
Follow us now so you won't miss out! Read more
New eBook Release this month from Loveswept – Morgan's Woman, by Judith E French
With all of the hype about Western romances here is a story you'll love.

Sparks fly as a spirited widow on the lam tries to outrun a mercenary on a mission in Judith E. French's pulse-pounding romance set in the untamed West.
Proud, iron-willed Tennessee widow Tamsin MacGreggor is wanted—dead or alive—for a crime she didn't commit. But out West the law is shoot first, ask questions later. So she's running for her life—with notoriously handsome bounty hunter Ash Morgan in hot pursuit.
Tamsin is Morgan's match, shrewd and strong enough to escape capture. Twice. But catching her now is more than Morgan's duty—it's personal. For somehow she has slipped past his defenses and stolen his well-guarded heart. A passionate affair erupts in the wilds of a harsh, unforgiving land where a bounty hunter must finish his job—and an innocent woman will do whatever it takes to save herself from a hangman's noose.

Loveswept: Love stories you'll never forget by authors you'll always remember.

Morgan's Woman, on sale 5/14 – Buy here.

Love those Western romances, don't you? Historical or Contemporary, if it is set in the West I'll read it — what about you? Which do you prefer, Historical or Contemporary Western romances?
Romance Author Lori Wilde and her love of cowboys + Giveaway!
When I tell people I write about cowboys, the topic of chaps invariable comes up. I was born and raised around cowboys and to tell you the truth, when something is very familiar, you tend not to notice it. To understand the allure of chaps, I did a little research. Read more
Book Release – Runaway Hearts by Katie Rose + discourse regarding Virgin Heroines in 2012
With sparkling wit and originality, Katie Rose spins a winning tale about a very modern young lady who goes undercover in 1895 New York in search of a missing Thoroughbred — but discovers sizzling passion, maybe even romance instead….
Amateur chemist Mary Lou Finch once blew up her own laboratory — but that was nothing compared to her explosive first meeting with Pierce Thorndike. Mary Lou fibbed outrageously to win the position of governess to Thorndike's son. In reality, she is hoping to do a little detective work and find the prize racehorse that was stolen from Thorndike's stable. For Mary Lou's father has bet every dime he has on Damien's Curse — and if the horse is not found before the Saratoga races, her family will be ruined.
Mary Lou had planned a strictly scientific investigation … until Pierce's sexy blue eyes sent a seductive tingling from her head to her toes. Now, as high stakes, pounding hooves, and irresistible kisses sweep Mary Lou away, the novice sleuth races toward an unknown finish — one that puts her in danger of losing her heart, her innocence, and maybe even her life….

BUY NOW
Many of the Loveswept Classic romance stories were romantic suspense stories – featuring those strong, dark, intense heroes that had us coming back for more — Mary Lou, as well as, many of those heroines at the time were untouched, how does that play out in today's romance stories? Is a virgin heroine still practical in 2012? Love to hear your thoughts . . .


A CASE FOR ROMANCE BY KATIE ROSE
With a delightful wit and a delicious talent for the unexpected, Katie Rose tells a sensuous tale of the wicked, wild West and the proper Bostonian there to solve a murder—only to become embroiled in romance.
This isn't the fate Emily Potter imagined for her long-lost father: gunned down in cold blood in the parlor of his bordello in bawdy, booming Denver. Now the lovely armchair sleuth from the civilized East is determined to unmask the killer, employing the logic of her hero, Sherlock Holmes. Yet Holmes never faced distractions like the Reverend Thomas Hall, who seems unusually interested in the abandoned house of sin—and Emily's every move.
Emily suspects the "preacher" knows more about gunslingers than the Good Book—and perhaps even something about her father's murder. All she knows is it's hard to keep her mind on deduction when Thomas seems intent on seduction. Meanwhile the bordello's matchmaking ghost insists on providing lessons in feminine wiles. But as logic gives way to passion, Emily forgets to protect both her vulnerable heart—and her life.
Stetsons, Colts and Wranglers, Oh My… + Giveaway!
Stetsons, Colts and Wranglers, Oh My by Suzie Grant
A look into the western romance authors then and now
A little over a hundred years ago the market was saturated with Dime novels where the lonely cowboy rode off into the sunset. And then in 1902 Owen Wilson published The Virginian a lone, chivalrous cowboy who rights wrongs, a romance, and a final gunfight became the standard for the formula Western for the next century.
With the release of The Flame and The Flower by Kathleen E. Woodiwiss, an Avon single title romance paperback, the face of the romance genre changed forever.
Rosemary Roger's, Sweet Savage Love was released in 1974 and carved out a niche for the American western romance in the industry. She is considered to be one of the founders of the modern historical romance. Every night for a year, Rogers worked to perfect a manuscript that she had written as a child, rewriting it twenty-four times. When her teenage daughter found the manuscript in a drawer, she encouraged her mother to send the manuscript to Avon, which quickly purchased the novel.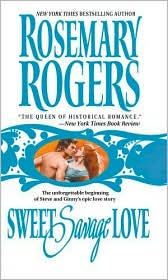 LaVyrle Spencer worked as a teacher's aide at Osseo Junior High School. In her thirties, she read Kathleen Woodiwiss's novel "The Flame and Flower", which gave her the idea to become a novelist. She decided to try transferring to paper a recurring dream she was having about a story based on her grandmother's lifestyle on a Minnesota farm. Her story became her first manuscript, "The Fulfillment", and she sent it to Kathleen Woodiwiss. The bestselling author read the novel and promptly mailed it to her own editor at Avon. The editor purchased the novel, which was published in 1979. She was inducted into the Romance Writers of America Hall of Fame in 1988. She wrote 23 sweet historical and contemporary novels. Published around the world, her works included 12 New York Times Bestsellers, and has won four RITA Awards, 3 Golden Medallion Award and a Minnesota Book Awards. LaVyrle said: "the trademark of my books is mending relationships."
Linda Howard came on the scene in the early eighties and helped build the genre to what it is today. She cut her teeth on Margaret Mitchell, Robert Ruark, "and anything else that fell into my hands," she says. Whether she is reading them or writing them, books have long played a profound role in Linda's life. Linda wrote her first book when she was 10 years old. "Needless to say, it was unpublishable," she says. "It didn't even have a title."
She continued to write fiction, concentrating on romantic stories. "I get bored with politics and murder and mayhem," she says. She eventually worked up the courage to submit a manuscript for publication. "It made me sick literally, physically ill. It was like putting your naked baby into the mailbox. And I lost 20 pounds waiting to hear from them. I couldn't eat." Linda needn't have worried Silhouette Books bought her manuscript, beginning a career that has lasted years and earned her many awards and letters of praise from adoring fans. She has over 10 million books in print around the world, and has written more than 25 titles.
Western romances grew in popularity over the years. The setting itself is by definition uncivilized and a breeding ground for romantic conflict. Authors like Johanna Lindsey, Diana Palmer, Kat Martin, Elizabeth Lowell tamed the Wild West with overbearing heroes and spunky heroines and created the genre that we now, know and love.
Westerns, romance in general, have evolved dramatically over the years but we should always be proud of where we came from. And looking back on these old titles while researching this project, I realized how little we've documented about our progress through the years. It was very difficult to find a "history of the western romance" and hopefully someday that will change.
Some of my favorite titles were Johanna Lindsey's Savage Thunder and Elizabeth Lowell's Only series. I can still remember the way my heart fluttered and how much I hated for the story to end.
Today the genre has a solid and steady audience, and while we've lost the limelight, we still carry the torch. There's something romantic and enduring about a western, a sense of pride in our heritage and an elusive quality of a dying breed. The wide open spaces are as compelling today as they were then, the ideals of old and the tip of a cowboy's hat at a lady are all things that mark this genre as unique and beautiful. I don't think any other genre will ever capture my heart the way westerns have and hopefully years from now readers will still feel that sense of pride in claiming this genre as "ours."
Looking back through our genre's history may bring us together but looking ahead into our future, you can rest assured knowing that the cowboy legend will endure both time and trends.
When all the others die out or fall by the wayside, you can bet there will always be western available to read. With authors like Jodi Thomas, Georgina Gentry, Leigh Greenwood, Bobbi Smith, Patty Jager and so many more that I would have a hard time remembering them all, who keep this genre alive and breathing. I take a moment to tip my hat to those, past and present, for keeping the American dream in our hearts. May we always have pride in our heritage and a western in our hands.

Comment below & tell me an old fav & new author that you equally adore – Thanks!
Remember – every week 5 randomly chosen commenter's will win a FREE book – winners announced on Sunday!
Western Day: Texas Ranger Jason Strachan + Giveaway!
Texas Ranger Jason Strachan by Alison Bruce
Welcome to the Nighthawk Talk Show, I'm your host Nighthawk and tonight we are talking to an old Texas Ranger, Jason Strachan, whose story is told in Under A Texas Star by Alison Bruce.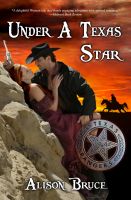 The Texas Rangers are legendary. Their history goes back to the early years of the American colonization of Texas when Stephen F. Austin hired ten experienced frontiersmen as rangers for a punitive expedition against a band of Native Americans. In 1835, the Texas Rangers were formally created as a law enforcement and defensive organization. They fought for Mexico against Spain, against Mexico for independence, then against the United States for the Confederacy.
Sounds about right. Except there was an outfit called the Rangers in the army that wasn't the Texas Rangers and the Texas Rangers that were sent east to fight weren't sent as a unit.
But you fought with the Texas Rangers and the Confederates.
Yep. My father joined the Confederate Army out of a sense of duty or maybe because it was the thing to do at the time. I was to stay home and take care of my mother and sister. I did for awhile, but I was young, foolish and in love with the idea of adventure. Still, I joined the Rangers because I saw it as a way I could protect my family. We mustered to guard our home state from Comanches and banditos – not other Americans. As it happened, when things were getting desperate, we were sent east to fight.
That's when you met Miss Jezebel.
Eventually. I was wounded and ended up in Richmond before the fall. Jez and Fred rescued me. Helped a bunch of us get out of Richmond as it was burning. Helped get me back home. I will always be beholden to her for that.
You were lovers?
I'm gonna pretend I didn't hear that last question, else I'd have to assume you were casting aspersions on my honour as a gentleman.
You were close friends?
I will always consider Jez and Fred my good friends. It was Jez's decision of course – she's the boss – but they both saw me through a bad period. They were there when I needed them and I will always try to be there when they need me.
After the war?
I drifted a while. Turns out I had no home to come back to. My sister and mother were dead. The bank took the farm. I was glad to get the call when McNelly put together the Battalion. I had a home again.
It wasn't long after that you met Marly Landers, is that right?
I reckon so. Truth is, Under A Texas Star is more her story than mine. Like more than a few women back then, she found it safer to dress as a boy than travel as a girl. She set off on her own to catch a con artist that cheated her town's folk out of their savings. As it happened, I was chasing the same hombre for other reasons.
And you two…
You don't want to finish that question, sir. Trust me on that.
Well then, we're running out of time, so I'll just ask one more – I hope – safe question. Texas Rangers – militia or police force?
Whatever it takes to protect Texas. It's a big state and we're a few men. Sometimes we're spread thin. Sometimes we ride in force. For myself, I prefer to think of myself as a lawman.
Follow Alison Bruce on Twitter (alisonebruce). Find out more about Under A Texas Star at:
http://www.alisonbruce.ca
http://alisonebruce.blogspot.com
http://www.facebook.com/alisonbruce.books
Who's your favorite Western Hero – lawman; ranger; rancher . . . tell us below
Remember – 5 randomly chosen commenters win a FREE book every week — winners announced on Sunday!!
Native American Romances + Giveaway!
Native American Romances Stir The Heart by Paty Jager
Native American Romance is a genre that has a small but devoted following. Readers of this genre know going into a book that they will learn about an Indian tribe-its beliefs, culture and customs-because writers of Native American Romance do their research. They dig up every morsel of information they can on the particular tribe to show the reader the true struggles and conflicts that not only plagued their people but their chance for happiness.
Most NA romance novels have the Indian element being the hero, either a full blood Indian or a half-breed. There have also been well written books, like Pamela Clare's Naked Edge, using an Indian maiden and a White man and even a few with the hero and heroine being Native American. Pocahontas, by Susan Donell which came out in 1990's and the first two books of my spirit trilogy, Spirit of the Mountain and Spirit of the Lake have a fully conceived Native American romance. My books have been likened to Clan of the Cave Bear, Man from Stone Creek, and Dances with Wolves.
The first Native American romances were penned in the dime novels of the late 1800's. These had a "kidnapped" theme. Even back then the White women dreamed of being swept off their feet by a strong, silent male with flowing black hair who believed in honesty and truthfulness. He was also the underdog with the White soldiers chasing him from his land and killing his people. Of course, what red blooded woman wouldn't want to be hauled onto a horse with a bare-chested man! As he loped away with his captive, she'd have to cling to his muscled torso or fall.
In the 1980s into the mid 90s there was a succession of Harlequins with the "half-breed" theme for exotic heroes in contemporary Romance. Linda Lael Miller, Jodi Thomas, and Susan Kay Law all used the "half-breed" hero in Western historicals during the 90s.
Some of the first authors of this genre were, Cassie Edwards, Roseanne Bittner, Georgina Gentry, Madeline Baker, Connie Mason, and many more. They blazed the trail for those that followed. Such as Carol Ann Didier, Beth Trissell, Patricia Simpson, Ruth Savitsanos, Joyce Henderson, Karen Kay, Catherine Anderson, and myself.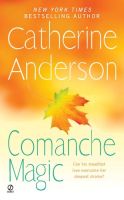 The Indians love of the land and nature make wonderful backdrops for the use of language and how they portray their lives. This honest connection with the world around them adds to the romance of the story. Their distinct and different culture from ours is fascinating to us. Digging into how they live and showing it through fictional characters is a fun and exciting challenge when writing a Native American romance.
The honesty and integrity of the Indian and the cowboys in the 1800's is why I write historical westerns. Their love of the land and how they felt blessed with the bounties nature gave them not only helps me to relate to them as I write the books but it also draws on the readers basic need to see good does prevail and if you fight for what you believe in you will be rewarded.
Paty Jager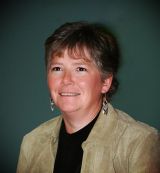 www.patyjager.net
www.patyjager.blogspot.com
Resources: The internet and Cloudy with a Chance of Books Reviews http://www.chanceofbooks.com
Remember – 5 randomly chosen commenters win a FREE book every week — winners announced on Sunday!!
GREENHORNS IN ALASKA + Giveaway!
GREENHORNS IN ALASKA
What got me and my husband in afour-seat bush plane, repaired with duct tape and leaking from a crack in theweather stripping around the wind-shield, on a rainy day in mid-July?
Gold.
And you thought gold fever onlystruck those old-timers in California. Ican very much assure you the epidemic is alive and well. It struck my husband in Colorado over twodecades ago and we have had several flare-ups since.
It is no surprise then that mylatest western, GOLD RUSH GROOM (September 2011), is setduring the Yukon gold rush. My heroine, Lily Shanahan is a hauler who hasbeen unable to secure a partner for the 500 mile trek to the goldfields, untilshe meets a Greenhorn who is about to lose all he owns to the sea. She offers to rescue his gear if he'll agreeto be her partner until Dawson City.
Here's the back cover teaser:
A search for gold…
…could lead to something more precious
Jack Snow has learned the hard way that the onlyperson he can rely on is himself. With his family wealth gone, he'll make hisown fortune and bag himself an heiress bride!
The last person with whom he expects to travelacross the Yukon is an outspoken, impoverished daughter of an Irish immigrant.Their social standing is miles apart. But Lily Shanahan proves resourceful anddauntless in the face of raging rivers and icy mountain passes, and Jack isforced to admit her passion for life is enough to tempt him from his course…
I did my research and readeverything I could on the topic, studied maps, read steamer line advertisementsand scrutinized photographs from the time. But nothing helps with getting that touch of reality like having to weara mosquito net over your head to get to the privy on a sunny night at three inthe morning.
The sun never sets at that time ofyear up above the Arctic Circle.
Still, I was not roughing itcompared to those brave souls who crossed the Chilkoot Trail. I had motorized transportation (bush plane,ATV, backhoe) and I had a cabin with a roof and a screen door designed to holdback the mosquitoes, if not the bears. The cabin even had decoration, a reproduction of a Remington depicting acowboy being dragged from is horse by a grizzly.
Are they trying to scare theGreenhorns to death?
Greenhornand Sourdough are terms you hear alot in Alaska. Greenhorns being the new arrivals, compared to the newborn sheep orcaribou with new horns still 'green' with velvet and fuzz. Sourdoughcomes from the biscuits made by the experienced miners who have survived awinter in the rugged north and enjoyed terrorizing the Greenhorns withlithographs of cowboys being torn off their horses by grizzly bears.
We used metal detectors to hunt for gold and had some luck, finding many beautifulnatural nuggets. I hope my first-handexperience in the north adds authenticity to my story.
Ifyou'd like to read an excerpt of GOLD RUSH GROOM, I have it up on my website atwww.jennakernan.com and I updateregularly about writing and releases at http://twitter.com/jennakernan.
I thinkI'll end with a travel tip. If you likeblueberries and feel the desire to go picking while in Alaska, bring along your357 Magnum because the bears like blueberries, too.
Alaska is not for sissies.
Enjoythe adventure! — Remember, 5 commenters are chosen every week to win a FREE book – Good luck!