The Last of the Mohic… Uh, Sorry, Romance Bandits by Anna Campbell + Giveaway!
The Last of the Mohic… Uh, Sorry, Romance Bandits by Anna Campbell
It's our last day! Romance @ Random is still standing. Phew! Thanks again to Sue for being such a fabulous hostess. With great regret we'll collect our empty margarita glasses, stray cabana boys and red and black Bandita tinsel. We've had such fun here!

I'm Anna Campbell (www.annacampbell.info) and I'm introducing the final six members of our merry band. For those who missed days one and two, the Romance Bandits emerged from the 2006 Golden Heart finalists. We've been blogging since 2007 and recently moved into beautiful new digs at www.romancebandits.com.

Jo Robertson (www.jorobertson.com) writes seriously intriguing romantic suspense. Check out her latest THE AVENGER. In the meantime, read her limerick. Hold on, a limerick? Sounds a bit tame for the queen of the edge-of-the-seat read!
Jo's villains are clever and chilling
Full of madness, mayhem and killing
The heroes are daring
And handsome and caring,
The heroines wilful, but willing.
2011 Romantic Times Reviewers Choice Award nominee Jeanne Adams (www.jeanneadams.com) teams up with Golden Heart finalist Cassondra Murray who has written some of the most memorable blog posts in Bandit history. Double the trouble, if you ask me! Jeanne's latest release is DEADLY LITTLE LIES. Oh, and Ermingarde, the lair's resident dragon, features!


Jeanne and Cassondra sat at the Lair's big-enough-to-roast-an-ox fireplace, grousing about the bruises they'd gotten putting the wreath and garland up on Ermingarde's tower. For some reason, Ermingarde objected to the enormous, brightly lit, beribboned wreath and wildly looping garland on the tower.
"Excellent job with that modified rocket launcher and grappling hook for the garland," Jeanne commented, raising her glass of chardonnay in salute, letting the roaring fire relax her. The time on the ladder had been fairly harrowing.
"Well, your idea of using the stealth helicopter from DARK AND DANGEROUS to distract Ermingarde was inspired." Cassondra tipped her rich, dark zinfindel in its glorious crystal goblet, returning the salute.
"I have my moments. That's one of my favorite books, so it was easy to think of it. Distraction's the key," Jeanne said, sipping appreciatively. "But don't ask me to do anything else today. I'm exhausted."
"I thought we'd go out for a 10 mile run, have a knife throwing contest and then go shield sledding on the back hill," Cassondra drawled, sarcastically. "Really, you'd think she'd like the lights."
From beyond the huge windows, a dark shape crossed the sky. "Guess she's done chasing the helicopter."
Jeanne and Cassondra waited with bated breath to see if the dragon would toast the wreath and garland, or let it be. When silence reigned and no smell of scorched pine scented the air, the two Banditas clinked glasses and rang for dinner.


New York Times bestseller Kate Carlisle (www.katecarlisle.com) delights us with her wonderful 'Bibliophile" series of cozy mysteries and her luscious Harlequin Desires. Her latest release is AN INNOCENT IN PARADISE.

Hi, Sue! Such courage, hosting Banditas for three whole days! I'm knee-deep in revisions on my next mystery, but also ridiculously excited about my December Harlequin Desire, AN INNOCENT IN PARADISE. Innocent research scientist meets cynical millionaire. On a tropical island. Yum! Okay, back to revisions. But first a snack. Where's my cabana boy? (Another Yum! Picture Daniel Craig. In a swimsuit.)

Double New Jersey Golden Leaf Award winner, Christie Kelley (www.christiekelley.com) has caught her characters from SCANDAL OF THE SEASON whispering sweet nothings to each other in the far reaches of the lair (man, it gets really crowded down there sometimes and the dragon doesn't take kindly to the mushy stuff!).
"I only have one present for you this Christmas," Victoria said to her husband.
Somerton smiled as he watched their three-year-old Anne fall asleep by the fireplace. Many people still wondered how this slip of a woman had tamed the rake. "Oh?"
"We shall have another member of our family by next Christmas."
He laughed. "Perhaps a brother for Anne?"

Multiple Golden Heart finalist Anna Sugden (www.annasugden.com) is popping in all the way from Cambridge in England. Not surprisingly, the hockey hunks feature in Anna's post. After all, she's responsible for introducing these wild men into the lair! The cabana boys have been up in arms ever since! Although we're not saying in WHOSE arms!
I've promised the hockey hunks a traditional English Christmas dinner, complete with flaming Christmas pudding (courtesy of Ermingarde) and yummy mince pies, to make up for the cabana boys sticking a Christmas tree in the middle of the Lair practice rink. We'll also be pulling Christmas crackers, donning the silly hats inside and sharing the awful jokes.

So that pretty much covers a Bandita Christmas. Tell us about your fantasy Christmas day. Ice hotels in the North Pole? A family Christmas in North Carolina? Rainforest in Australia? The world is your oyster! In fact, it may even involve oysters! We have more PRIZES!!!

Commenters go into the draw to win:
A signed copy of CAPTIVE OF SIN by Anna Campbell
A Kate Carlisle goody pack including a signed copy of AN INNOCENT IN PARADISE, chocolates, post-its and a Starbucks card.
A Jeanne Adams Dark but Merry Pack including signed copies of DARK AND DEADLY, DEADLY LITTLE SECRETS, Starbucks Christmas Blend and a mug.
A signed copy of SCANDAL OF THE SEASON by Christie Kelley
An e-book of THE AVENGER by Jo Robertson
A Romance Bandits mouse pad courtesy of Anna Sugden
Good luck. And thanks again to Sue for hosting us – we had a ball!

Congratulations to all the Romance Bandits invasion winners. Please email me on anna@annacampbell with your snail mail details and we'll organize your prizes.
Day 3:
Signed copy of CAPTIVE OF SIN by Anna Campbell – Janice Bennett
Signed copy of SCANDAL OF THE SEASON by Christie Kelley – Gena Robertson
An e-book of THE AVENGER by Jo Robertson – Tin Ong
A Jeanne Adams DARK BUT MERRY PACK including signed copies of DARK AND DEADLY, DEADLY LITTLE SECRETS, Starbucks Christmas Blend and a mug – Melanie Adkins
A Kate Carlisle goody pack including a signed copy of AN INNOCENT IN PARADISE, chocolates, post-its and a Starbucks card – Ruth Salisbury
A Romance Bandits mouse pad courtesy of Anna Sugden – Julie Barrett
Seven Wonders of the Romance Bandits Lair by Anna Campbell + Giveaway!!!
Seven Wonders of the Romance Bandits Lair by Anna Campbell
We're back, Sue! What a great day we had yesterday! Thanks again for inviting the Romance Bandits to invade Romance @ Random.
As promised, no poetry today. I'm Anna Campbell (www.annacampbell.info), qualified Bandit wrangler. I'm delighted to introduce seven more Romance Bandits who are giving us a glimpse of their Holiday plans.
Just in case you missed out on yesterday's post, the Romance Bandits emerged from the finalists in the 2006 Golden Heart Award. With 19 of us (and a rather wicked Golden Rooster who is inclined to take over proceedings unless we keep an eye on him), there's always something happening in the Bandit lair. You can find us at www.romancebandits.com
Loucinda McGary aka Aunty Cindy (http://www.loucindamcgary.com/) is off cruising as she is wont to do. Her latest release is THE SIDHE PRINCESS, a prequel to her debut THE WILD SIGHT.
Aunty Cindy leaned back in her deckchair and took a long sip from her frosty margarita. The door opened and cool air and music from the ship's rock band drifted out — their fifth rendition of Jingle Bell Rock. And though the waiters weren't quite as cute as the Lair cabana boys, and the drink wasn't quite as tasty as one of Lars's, Aunty knew this was her best holiday ever.
Tawny Weber (www.tawnyweber.com), who pens steamy romances for Harlequin Blaze, is also thinking of relaxation right now. Her latest release is SEX, LIES AND MISTLETOE, the first of her "Undercover Operatives" series.
The holidays are always frantic so this year I think I'll have Sven create a spa in the lair. Massages, facials and mani/pedis while sipping champagne cocktails with audio versions of the Bandits books playing in the background. That sounds wonderfully relaxing, right?!

Sounds great to me, Tawny.

Thriller (with steamy bits) author K.J. Howe (kjhowe.com) is our international woman of mystery. For Christmas, she's off for some covert operations that she's cunningly disguised as harmless sightseeing, but she did drop a hint she's having cocktails with James Bond in London. KJ runs ThrillerFest www.thrillerfest.com, and this year just happens to be the 007 year. Coincidence that she is meeting James Bond? I think not.
K.J. Howe is jetting to the magical cities of Salzburg, Vienna, and London—but are the holidays just a perfect cover to mask clandestine meetings with a former Cold War spy and a MI6 contact???

Multi-award winning Nancy Northcott (www.nancynorthcott.com) is contemplating mayhem closer to home for Christmas – after a relaxing start. I hope she plans to eat up big of those pancakes. Wrangling the rambunctious men of the lair takes a lot of energy!
We'll decorate the tree, listen to Christmas music, and enjoy having our boy home from college. On Christmas morning, we'll have our usual Swedish pancakes, made by the dh. I'll also be in the Lair Christmas day, refereeing–er, supervising–the gladiators and cabana boys, who tend to get a bit territorial over the meal.

Donna MacMeans (www.donnamacmeans.com) has been eavesdropping on the characters from her Romantic Times Top Pick historical romance REDEEMING THE ROGUE. Luckily she had her notebook with her so she captured all the drama:
Rafferty : Irish whisky, the perfect gift!
Lady Arianne: Look at what I found for Phineas.
Rafferty: A stick?
Lady Arianne: It's a wand. I thought he could use it in his magic performance.
Rafferty (smiling): Perhaps he could make your brother, the duke, disappear.
William, Duke of Bedford: I heard that!

OK, I lied about the poetry. Golden Heart finalist and all-round good egg Caren Crane (www.carencrane.com) squeezes in a really nice haiku about the joys of the Season:
Baking for loved ones
Making, finding perfect gifts
Singing hymns of praise
Suzanne Ferrell (http://suzanneferrell.com/) is celebrating the print release of her seductive debut for Ellora's Cave, THE SURRENDER OF LACY MORGAN, with some traditional Christmas family activities.
The night before Christmas and not a creature is stirring. Okay, I'm up wrapping the stocking stuffers. Christmas stockings are a big deal at our house. This year I made two. Each item inside is wrapped, even toothbrushes. Hubby fills mine and the kids sneak a small gift into their siblings. We spend 30 minutes opening just the stocking gifts.

Wow, that sounds wonderful, Suz. And it makes me wonder what everyone wants to find in their stocking this year. Tell us! Be creative! We have PRIZES!!!!!


Commenters today will go in the draw for:
A signed copy of MY RECKLESS SURRENDER by Anna Campbell
A $10 Barnes and Noble gift card courtesy of K.J. Howe
A signed copy of REDEEMING THE ROGUE by Donna MacMeans
A signed copy of SEX, LIES AND MISTLETOE by Tawny Weber
A signed copy of SEX, LIES AND MIDNIGHT by Tawny Weber
A signed copy anthology MUST HAVE BEEN THE MISTLETOE including the novella "A Babe in Toyland" by Tawny Weber
A signed copy of THE SURRENDER OF LACY MORGAN by Suzanne Ferrell
Good luck!
Congratulations to all the Romance Bandits invasion winners. Please email me on anna@annacampbell with your snail mail details and we'll organize your prizes.
Day 2:
Signed copy of REDEEMING THE ROGUE by Donna MacMeans – Amy Conley
MUST HAVE BEEN THE MISTLETOE anthology (novella by Tawny Weber) – Deb
Signed copy of THE SURRENDER OF LACY MORGAN by Suzanne Farrell – Sheila
Signed copy of SEX, LIES AND MISTLETOE by Tawny Weber – Beebs
Signed copy of SEX, LIES AND MIDNIGHT by Tawny Weber – Patti P.
$10 B&N Gift Card courtesy of K.J. Howe – Stacey Siferd
Signed copy of MY RECKLESS SURRENDER by Anna Campbell – Charlotte Skipper
Bandit-Palooza by Anna Campbell & Giveaway!
Bandit-Palooza Sets Sail on the Good Ship Random! By Anna Campbell


The Romance Bandits are taking over Romance @ Random for the next three days. Fasten your seatbelts, it's gonna be a rocky ride.
Happy Holidays, Sue! Thanks so much for inviting the Romance Bandits to play. It should be a fun visit (for us, anyway!). We've already booked you a massage with Sven the lair's resident masseur and Paolo, who's proven creative with tequila, is concocting a special Sue Grimshaw margarita.
Oh, no, he just drank it. Bad Paolo! Bad! Now it's back to the drawing board. And don't think that hiccupping at me gets you off the hook, ragazzo!
So over the next three days we're taking a peek inside the lair at the Holiday plans of the Bandits. Keep an eye out for that wily Golden Rooster who may just show up to cause mayhem!
The Romance Bandits grew out of the Golden Heart finalists of 2006. We had such fun on the contest loop, we decided to take the party public. The blog launched in 2007 and we haven't looked back. We're still a mixture of published and yet-to-be-published writers from the U.S., Canada, Australia and England. One of the strengths of our group is that we're all so different – you never know quite what you're going to get at the Bandit blog. Recently we had a major makeover and the Bandit lair looks particularly swish. Check it out at: romancebandits.com
First up, today, we're featuring wonderful historical romance author Christina Brooke (www.christina-brooke.com) whose January release is the sublime MAD ABOUT THE EARL.

Christina Brooke's Recipe for the perfect Aussie Christmas:
Take one extended family
Sautee in the summer heat
Stuff with fresh seafood, salad, mango cheesecake and watermelon,
Toss lightly in sunscreen and throw in swimming pool to cool
Reheat in a vigorous game of cricket
Put in a shady, cool place to rest (and read)
Repeat as desired.
Sounds great, Christina. I'm sure people in the Northern Hemisphere have to get their head around the fact that Christmas comes in midsummer for Aussies!
Next up, Susan Sey (www.susansey.com) has a two-verse haiku summarizing her Holiday experience this year. Susan's latest release is the sparkling contemporary romance MONEY SHOT.
Lemon Meringue Pie
Fluffy, sky-high, dangerous
Tastes just as good flat.
Two days of cooking
Eaten in twenty minutes
Christmas? Their house, please.
RITA winner Beth Andrews (www.bethandrews.net) is also feeling poetic (actually EVERYBODY today is feeling poetic – must have been something in that last lot of lair sangria!). Beth's latest release is the third in her wonderful "Diamond Dust" trilogy for Harlequin SuperRomance, FEELS LIKE HOME.
Hark how the bells
Sweet silver bells
All seem to say
Beth's shopping today!
Toss in a lime
It's margarita time
For you and me
Golden Rooster makes three.
Fun in the lair
Cabana boys everywhere
Oh, how they look
Pretty in every nook!
2011 Maggie Award winner Trish Milburn (www.trishmilburn.com) exercized her rhyming muscles (and talked about exercizing her leg muscles – a cruel reminder at this time of year!). Trish's latest release just in time for the Christmas is the breathless romantic suspense FIREFLY RUN.
On the road I must go
As long as there's no snow
Visiting family with wrapped gifts
Eating treats that will lead to necessary leg lifts
Watching for Santa's reindeer
On a midnight clear
And looking forward to a new year
Golden Heart finalist Joan Kayse (www.joankayse.com) is waxing lyrical about her cats – and men with lovely accents! Joan is famous in the lair as the gladiator wrangler.
Silent Night. Quiet Night. Fuzzy slippers. Twinkling lights.
Hallway clatter. Eyes wide. Cricket and Grayson chasing tiny reindeer.
Gifts shredded. Fruitcake flying, eggnog spilt, "Baby cats!"
Chastised whiskers, half eaten chocolate Santa.
Knock at door. Tall, black haired Irishman. Dimpled smile, eyes of blue. Mistletoe in hand.
Mouth falls open. Kitties purr, wind around legs.
"Meow, meow, meow. Meeeeeoooow."
Merry Christmas!
Goodness, can I bear to wax poetical after that? By the way, not ALL the Bandits versified to celebrate the Season as you'll see over the next two days! My name's Anna Campbell (www.annacampbell.info) and my latest historical romance is MIDNIGHT'S WILD PASSION.
There once was a jolly Bandita
With a fondness for lime margarita.
She went to @Random
For which she is Fandom.
And offered Ms. Grimshaw a lita/litre.
Hmm, I think I need to brush up my poetic skills.
So what are your Holiday plans? Special merit points if you tell us in rhyme or haiku or generally show off! We're giving away lots of prizes (open internationally) during our visit. Commenters today will go in the draw for:
A signed copy of MIDNIGHT'S WILD PASSION by Anna Campbell
An advance copy of Trish Milburn's next Harlequin American Romance, THE COWBOY'S SECRET SON
Signed copy of Beth Andrews's A MARINE FOR CHRISTMAS
Signed copy of Beth Andrews's THE PRODIGAL SON
Signed copy of Christina Brooke's HEIRESS IN LOVE
Signed ARC of Christina Brooke's MAD ABOUT THE EARL
Signed copy of MONEY, HONEY by Susan Sey
Signed copy of MONEY SHOT by Susan Sey
$10 Barnes and Noble gift card courtesy of Susan Sey
Romance Bandits mousepad courtesy of Joan Kayse
Good luck!

Congratulations to all the Romance Bandits invasion winners. Please email me on anna@annacampbell with your snail mail details and we'll organize your prizes.
Day 1:
ARC of MAD ABOUT THE EARL by Christine Wells – Anna G
Signed copy of HEIRESS IN LOVE by Christine Wells – Natasha Devereux
Advanced copy of THE COWBOY'S SECRET SON by Trish Milburn – Barb Riley
A MARINE FOR CHRISTMAS by Beth Andrews – Charlie Kenmore
THE PRODIGAL SON by Beth Andrews – Ilona
MIDNIGHT'S WILD PASSION by Anna Campbell – Donya
MONEY, HONEY by Susan Sey – Joye
MONEY SHOT by Susan Sey – Suzanne
$10 B&N Card courtesy of Susan Sey – Cheryl C.
Romance Bandits mousepad courtesy of Joan Kayse – Katie Lee

Growing up in the 80s By Marquetta + Giveaway!!
As a kid, I was a tomboy but that didn't mean that I didn't want the newest Barbie or the latest doll. I would get excited when the JC Penney Big Christmas catalog would arrive in the mail. I would spend hours going through the book and daydreaming about which Barbie I would get and what outfits she would wear. Granted, we didn't have a lot of money so I knew that my daydreams were just that – dreams. But if I could get at least one of the Barbie's I coveted, it would be a fantastic Christmas. Every year I would get a new Barbie and every year my bratty brother would break her. It got to the point where I had to hide my dolls from that little monster. My favorite doll that was destroyed by the little brother brat was my Bionic Woman doll. Back in the late 70s/early 80s, there weren't that many lead, action female characters on TV so I was excited when I got that doll for Christmas. Besides Wonder Woman, the Bionic Woman was my hero. And my brother broke her beyond repair.
Growing up in the 80s, the must have Christmas gift for every girl was the Cabbage Patch doll. Like every kid, I wanted a Cabbage Patch doll but knew my chances of getting one were slim. My mom wasn't the type of mom to go to every single store looking for one; or to beat people down and snatch one out of an unsuspecting mom's hands. Thankfully my mom had a hook-up at the local Wal-Mart and I on Christmas Day, Olga (my Cabbage Patch's name) joined the family. I loved that she was a black Cabbage Patch (because I'd never had a black doll before) and she smelled so good. She was one of the best Christmas presents ever and I still have her, some 30 years later. And she still smells like baby powder.
Besides dolls, getting a new bike for Christmas was always a big deal. When I was 9, I wanted the Pink Panther Bike like nobody's business. At the time, my friends had the pink Huffy with the cushiony seat. But I being the rebel that I am had my eyes set on Pink Panther with the banana seat. Whenever we'd go to Sears, I would pay a visit to "my" bike. I'd imagine myself sitting on it, riding it around the neighborhood. And when I saw it sitting in the living room one Christmas morning, I screamed like I'd just won the lottery. Pink Panther and I had some great times. Thanks to Pink Panther I continually scarred up my knees and elbows trying to ride hard like the neighborhood boys.
Even though we didn't get much for Christmas, my parents always managed to give us the items that we really wanted. All of my Christmases were great and filled with wonderful memories.
What are some of your fondest memories? Comment below to be eligible for a random drawing each week on Romance At Random — 5 winners win a FREE book – announced on Sundays – good luck!!
Release Week, something everyone should experience + E-Reader giveaway!!!!
Release Week Wrap Up, by Jessica Scott

On Facebook
It's been almost 3 weeks since Because of You debuted here at Romance at Random. I've got to tell you, I really had absolutely no idea what published authors were always talking about when they said don't plan on doing anything during release week. Honest to goodness, what else could there be to do? I wrote the book, worked through revisions. Did a few pre-positioned blog posts.
Honestly, who would have thought release week was such a major, overwhelming event?
Yeah, it really was. And please, in no way take this as a complaint, because I'd do it all over again in a heartbeat: I am thrilled at the excitement I lived through for the last couple weeks. It was terrifying as the clock ticked down to midnight on November 13. What if no one liked it? What if everyone hated Carponti? What if this book got me banned from all NYC publishing houses for life because it completely sucked?
I couldn't sleep and yet, but worse, I couldn't write, either.
Yes, all this and more can be yours the night before release day. I fully admit to keeping a little busy the week prior to release day. I completely remodeled my kitchen, which, if you follow me on Twitter (@JessicaScott09), you know that manual labor is how I cope with a lot of things includding writer's block, random stress, you name it.
Anyway, so release day came and well, I um didn't move from my computer. All. Day. Twitter went nuts, and I had a little bit of a moment when I saw my name in Sue's post on USA Today. Suddenly, the last five months of building were here. And it was totally freaking awesome.

You know that feeling when you're the belle of the ball and suddenly everyone wants to be your friend? – hang on there's a cat tearing up a Christmas tree ornament, I'll be right back – Okay, I'm back.
So all of a sudden, I had readers emailing and dropping posts on Facebook and Goodreads and…it was completely awesome but also completely overwhelming.
There was all this noise in my head and I couldn't think.
I'm told by writers, who are far more well versed in this than me, that release week is like this all the time.
So to be better prepared next time, here's a few things I'll do differently:
I will go on leave if at all possible. I will not try to mix Army work and release week again. While I didn't fail any missions at work, I also felt like I was completely distracted from my main focus. I will also not take vacation to places where the internet does not exist. I spent the second week in Maine where all I had was my cell phone access. I'm pretty sure I missed information during that week and hopefully, my editor isn't too irritated
I will ensure I have a better means of tracking emails, which ones I've responded to, which ones I still need to respond to. I've already migrated my email over to imap, so that I can better keep track. If I didn't respond to anything you've sent me, by all means, shoot me a reminder so I can follow up.
The blog hop was great, and it was really awesome to be able to get info out there to so many different readers. Next time, I'll spend more time giving in depth and varied answers. I know that many readers of the different blogs are not going to be the same audience, but I know that when I'm eagerly discovering a new author, I want to find out everything I can and so I'll work on making the blog hops unique in some way for each site.
Facebook: I'm moving most of my Facebook stuff to my page. I already unplugged my twitter feed from my facebook as folks told me it was incessantly annoying having so much twitter traffic spamming their walls. Which means having a plan to manage the social network aspect across the board, not just during release week.
And everyone say it with me: I will not plan major hosting changes to my website during release week/day/month. Crashing your website is never a good plan and doing so when you're using Facebook ads to drive traffic to your page? Not good. For my own sanity's sake, I need to do better scheduling, a way to stay up on where the blogs are due, what's current and where I need to be commenting.
All in all, release week was an incredible experience that I will cherish. I had such amazing support from my fellow authors and I can only hope that I can somehow repay the debt of gratitude that I owe to so many people. My debut book, Because of You, has been really well received and I'm incredibly grateful to all the readers out there who bought it, read it and enjoyed it.
To say thank you, one more time before the holidays, I'd like to give away either a Nook or a Kindle to one commenter today (US only) as well as a copy of Because of You.
Tell me who you'd like to give an ereader to and why?
**Winners will be announced in this post — Jessica will choose & mail your prize – good luck!!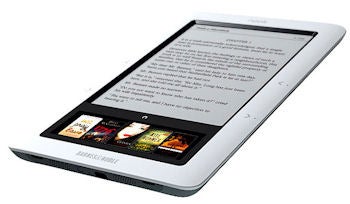 Janice Bennett & Lynn Reynolds – CONGRATS!
What would I do if I won a million dollars by Tigris Eden + Giveaway (not a million dollars :)
What would you do if you won the lottery? by Tigris Eden
I am not going to put a dollar amount on my winnings, but I will tell you this. I AM GOING TO GO BUCK WILD WITH MINE!
First I would pay off all my debts, you know the ones I'm talking about that pesky mortgage and then of course that school loan that drives me madly insane every time I see it in my mailbox. Then I would travel all around the world, by taking one of those 180 day cruises. I know what you're thinking, where is that expensive sports car, or that wardrobe I've always wanted, well I'll get to that, first I want to travel around the world, taste expensive champagnes, go to some of those top notch casino's that you need at least a cool mil to get into. I dropped the largest amount of money on the craps and roulette tables.
After my cruise, I'd come back and get down to the finer things in life, puts some money away in investments, make sure the interest alone would keep me afloat if needed. I know this part sounds boring but just wait, I promise it won't be.
After my finances were in order I'd pick up the phone and call my girls, Bells, Larissa, Lara, basically the sisterhood of the were flies. (Inside story) I'd call them up and tell them we are taking a trip to my newly acquired villa in Tuscany, where there would be a substantial amount of surprises.
We'd be waited on hand in foot, by some of the most appealing specimen of eye candy there is. They'd all have to fit my profile which consists of a six feet, minimum height requirement, strong athletic build (not to bulky), and they'd have to be great conversationalists! FOR REAL YO! Well I don't know where I'll husbands will be, maybe I'll send them off on their own adventures depending on what it is they like. But me and my girls would be busy, shopping, eating, and reading! Let's not forget READING!
My library of books would be extensive, and put all other libraries to shame! Ooh and I'd write and write and write, maybe even open my own publishing company. I'd put on a Con dedicated to Larissa Ione, Lara Adrian, Tami Dane, Sylvain Reynard, Gena Showalter, Kresley Cole, I mean the works and the Con would be filled with characters from their books. It would be the best Con ever dedicated to readers from all over, maybe I would even foot the bill make it free.
I almost forgot! I would also want to pay the big dollars to fly to the moon and back! Maybe even if they'd let me scratch my name on some rock there so that distant travels would know Tigris Eden was there. LOL But that is just the tip of the iceberg! There is so much more I'd want to experience and do!

What would you do if you won the lottery? Every week 5 winners are chosen to win a FREE book – comment below to win – good luck!

Random Thoughts with Stefanie Sloane – Exclusive!
The Girl's Gotta Have It!
Peeps, I have a confession to make: I am not a patient person. Typically, this does not work to my advantage—nor anyone else's, for that matter. But there's a first time for everything!
See, I'm the type of reader who looks early and often for new books. A premise might interest me. Or a gorgeous cover. Maybe the author's background or a glowing quote from one of my favorite writers. Whatever it is, it captures my attention and will not let loose, even if the book isn't due out for months.
Months? Months! Argh! How can I be expected to wait when all I want are the words in my hot little hands?
Well, turns out I don't have to. Now that I wield the power of the Random Thoughts column, I can legitimately harass ask authors to share tasty excerpts and treats from their upcoming books.
Sneaky, right? But oh-so effective!
My first victim author is Heather Snow, who makes her debut this coming February with the historical, Sweet Enemy. It is the first in Snow's Veiled Seduction series and features a newly minted Earl and a brilliant female chemist. According to legendary author Julie Garwood, Sweet Enemy is filled with "historical intrigue and heart-pounding passion."
Sign me up!
So, without further ado, here for your reading pleasure is an exclusive excerpt from Heather Snow's forthcoming historical, Sweet Enemy. Stefanie Sloane, author of The Regency Rogues Series

Excerpt:
Beakers and ball gowns don't mix, so when a lady chemist goes undercover as a husband-hunter to investigate the earl whose family she thinks may have murdered her father, romance isn't part of her formula. But it only takes one kiss to start a reaction she can't control…
Just before this scene, Geoffrey, Lord Stratford, has evaded two determined marriage-minded misses who'd stalked him through the darkened hallways of his country home at a house party arranged by his mother. Find out what happens when he literally catches our heroine, Liliana Claremont, in his library after he knocks her from a rolling ladder. Though Liliana was, in truth, scouring the library for evidence, Geoffrey understandably mistakes her intentions…
"If you think getting yourself 'discovered' alone with me will win you a husband, Miss Claremont, you are sadly mistaken."
Liliana Claremont's gasp of outrage sent her flying from his arms. The sight might have amused Geoffrey . . . if he weren't so damned irritatingly aroused. Her shocked expression, the delicate hand spread across her chest in a "how dare you accuse me" gesture. Oh, she was good. No doubt about that. Geoffrey ruthlessly shoved aside the part of him that wondered, given their recent embrace, what else Miss Claremont would be good at.
He exhaled as the burning pain that speared through his lower back eased a bit. He shouldn't have held her so long. Geoffrey willed his discomfort into the background and instead focused on the fiery woman standing before him.
Her eyes sparked, sending embers sizzling through his chest. The flame she'd roused when he'd met her earlier this evening flared back to life. He squelched it.
Geoffrey raised a brow, waiting to see what excuse she would give.
Miss Claremont took a deep breath and stiffly lowered her hand to her side. Her pouty lips opened, then snapped closed and firmed. Geoffrey thought he could actually see her mind working through the accusation he'd leveled at her.
He watched this transformation from accused innocent to affronted angel with fascination. God, she was exquisite—for a conniving little actress.
Click Here for the rest of Heather's story
Visit StefanieSloane.com | Find Stefanie on Twitter & Facebook!
Cyber Mania! So, what did you buy? + Giveaway!
Results for #CyberMonday based on the Twitter feed was crazy!! Verizon, Best Buy, and more — you name it they were there . . the question is, were you?

Electronics are some of the biggest sellers, for both Black Friday & Cyber Monday! The media posted that 2011 Black Friday was the best it has been in years, since 2007 based on some reports! News articles were showing a 6.6% increase (or thereabouts depending on the article)!! Amazon says…they sold four times as many Kindle…as a year ago! Cyber Monday results were double digits — some reports show as high as 15%!!
Battlefield 3 was another big bestseller –
Zumba was another sought after item . . .
Movies were a hot ticket — Harry Potter series among the top -
I bought a few gifts, nothing really was a huge savings though, I probably should have gotten into the stores a lot earlier . . . .
What about you — what did you buy over the weekend and on Cyber Monday? Are you finished with your Holiday shopping?
Remember to comment & be one of 5 winners — announced on Sunday – good luck!!

BTW, didn't want you to miss out on what's on sale in romance books this week – enjoy!!
11/29/11 Ambrose, Starr Silver Sparks $7.99 9781451623635
11/29/11 Andrews, Ilona Fate's Edge $7.99 9780441020867
11/29/11 Barton, Beverly Dead by Nightfall $7.99 9781420110364
11/29/11 Douglas, Kate et al Nightshift (w/Crystal Jordan, Lynn LaFleur) (Aphrodisia) $14.00 9780758269362
11/29/11 Eden, Cynthia Angel of Darkness $14.00 9780758242174
11/29/11 Edwards, Louisa Some Like It Hot $7.99 9780312534394
11/29/11 Essex, Elizabeth Danger of Desire, The $14.00 9780758251589
11/29/11 Feehan, Christine Dark Prince: Author's Cut Special Edition $7.99 9780062019554
11/29/11 Fox, Susan Yours, Unexpectedly $14.00 9780758259318
11/29/11 Gabaldon, Diana Scottish Prisoner, The $28.00 9780385337519
11/29/11 Gideon, Nancy Hunter of Shadows $7.99 9781439199503
11/29/11 Hill, Sandra Wet & Wild (reissue) $7.99 9780062019233
11/29/11 Ivy, Alexandra Bound by Darkness $7.99 9781420111361
11/29/11 Jones, Darynda First Grave on the Right $7.99 9780312360801
11/29/11 Liu, Marjorie M. Within the Flames: A Dirk and Steel Novel $7.99 9780062020178
11/29/11 Maguire, Margo Brazen $7.99 9780062018410
11/29/11 McCray, Cheyenne Vampires Dead Ahead $7.99 9780312532697
11/29/11 Ranney, Karen Scottish Love, A $7.99 9780062027788
11/29/11 Rice, Lisa Marie Into the Crossfire (mm from trade) $7.99 9780062085795
11/29/11 Robards, Karen Justice (mm from hc) $7.99 9781439183717
11/29/11 Rush, Jaime Beyond the Darkness $7.99 9780062018915
Romance and Realism +Giveaway!
Romance and Realism by Sarah M. Anderson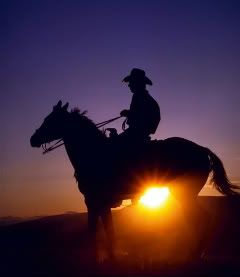 I love a good cowboy-and-American Indian story. In my debut novel, A Man of His Word, I took two people from different worlds—one Native American, one white—stuck them together, and watched how their differences created all sorts of sparks.
There are dangers to this kind of story, however. First, I'm not an American Indian. A lot of research goes into getting the cultural issues right without offending.
The second danger is in the subject matter itself. Many people watched the recent 20/20 report A Hidden America: Children of the Plains and saw the depth of poverty on many American Indian reservations today. Alcoholism runs rampant, education rates are abysmal, and suicide is at an all-time high. It's hard to find a happily-ever-after in those bare facts.
So, how to reconcile that painful reality with the sheer joy of a good romance? I have a few
guidelines:
1. Find the positive. This is not to say that I gloss over the alcoholism or the poverty. Rosebud Donnelly, my American Indian heroine, lost her parents to alcoholism, and money is tight. But these facts do not define her. She has the same hopes and dreams the rest of us have, which leads me to my second point . . .
2. Explore the common ground. When writing outside of your culture, stick to the common events we all celebrate. Since this is romance, that's falling in love. Dan, my white hero, doesn't fall for Rosebud because she's an American Indian. He falls for her because she's sharp, beautiful, and determined. Starting from a familiar place will help readers focus not on this race or that culture, but on the common human experience.
3. Be aware of what you don't know. In my case, it's being aware what Dan doesn't know. Dan doesn't realize alcohol is a problem; he learns about it from Rosebud. The trick is to keep the character who knows things from preaching to the character who doesn't. Instead of Rosebud lecturing Dan on alcohol, she reveals her parents died driving drunk. That tells Dan what he needs to know.
4. Finally, remember—this is romance. Rosebud is smart, sassy and takes care of business; Dan knows how to ride a horse and look good doing it. They generate an incredible amount of heat that cuts through cultural concerns. In the end, it's not a white-and-American Indian story, but a love story.
I'm giving away one copy of A Man of His Word to one lucky commentator who answers the question: How much realism do you want in your romances? Winner will be announced end of day in this post – good luck!
WINNER IS SHANNON V – Congrats!
Contemporary Native American Stories + Giveaway!
Contemporary Native Americans by Michele Stegman
We are all curious about how other people live. It's why archaeologists dig up burials, why the paparazzi follow famous people around, and it's one of the reasons we read fiction—to get a glimpse of how other people live.
In historical romances, Native Americans live a different lifestyle from other Americans. The author often gives us a picture of that lifestyle gleaned from anthropological reports, historical records, and old photographs. It is also often terrifying for the heroine of a romance book if she happens to get captured by Native Americans. There was a long-standing war between natives and incoming European-Americans, after all. The men were warriors and hunters, yet lived in communion with nature.
But what about Native Americans today? When I started doing research for Mr. Right's Baby, I didn't know much about how Native Americans live now. Which traditions and customs do they carry with them today?
As I read and talked to people I began to realize that, just like any other American, Native Americans live, work, dress, and think in a wide range of ways. I just had to decide how my hero, Adrian Wright, was going to live.
I made Adrian part Comanche because the book is set in Texas. And I had a very good source for information on modern day Comanches. A neighbor is married to a Comanche and gave me a lot of help.
I had fun creating my modern day Native American hero. I enjoyed showing his family's kinship patterns, customs, and unusual heirlooms they have in their homes, such as beaded vests and moccasins. Although poverty and high unemployment plague many Native Americans as well as many non-native Americans, I made Adrian wealthy and educated. Not every Native American lives on a reservation, and neither does Adrian.
The main issue in Mr. Right's Baby is Native American legal rights. Over the years, many Native Americans lost their children because of adoption, or having them taken away and sent to schools where they were forced to accept American customs, language, dress, and ideas. Native Americans are still fighting for their children—but now in the courtroom instead of on the battlefield. The courts are finally favoring their suits.
Adrian's child had been put up for adoption without his knowledge or consent. But once he knows he has a child, he is determined to find her—and get her back.
Carly's now-single adoptive mother, Katie, is facing a terrible dilemma. How can she keep the child she has grown to love?
It was interesting to explore the world of modern Native Americans and it was fun to take my heroine, Katie, along with me, letting the reader see this other part of America through her eyes.
Do you prefer reading about a contemporary Native American hero or a heroine? 5 commenter's are chosen weekly to win a FREE book — good luck!

Bio:
When she spent a year's sabbatical in San Antonio with her husband, Ron, and their two daughters, Kira and Shana, Michele Stegman never knew it would inspire a contemporary Native American romance. After all, she lives in an 1840′s log cabin, spins, weaves, makes her own soap, and writes historical romance. But when the plot for Mr. Right's Baby just popped into her head one day, she knew she had to write the story. www.michelestegman.com
WINNERS announced in comments — see if you're one!!
Weekly Winners –
Winners on Romance At Random
Hi everyone! Thanks again for blogging with us this week — winners are below & if you are one, please send your snail mail to: romanceatrandom@randomhouse.com so we can get you your book! Or email if you prefer a digital copy. Authors that may have offered a giveaway during the week will post their winners on those posts in the comment section — so take a look to see if you're included!
Now . . . R@R's Weekly Winners . . .
Congrats to all:
3- OliviaKelly
and a few more for Thanksgiving – Thankful for our R@R commenters:
Don't miss, debut Cecilia Grant & her new book A Lady Awakened, on sale 12/27:

Perfect Timing & Giveaway!
Perfect Timing!


Have you ever tried to read a book and just can't get into it? It doesn't catch you, you read several pages but you can't even recall what you've just read? Do you put the book down? Do you force yourself to read it? Even worse, what happens if it's your favorite author??? I'll admit this has happened to me a time or two. But later when I finally pick up the book again, I discover it wasn't the author, the book or anything else that influenced it. Most times I even ended up absolutely LOVING the book! It was all in the timing. Perfect timing.
Linda Howard is one of my favorite authors, she's an absolute auto buy, even in hardcover. I haven't ever disliked one of her books. Though I will admit to having favorites… Dream Man…Yum. But when I cracked open the first pages of All the Queen's Men, the pages blurred, I couldn't remember what I had read and the plot seemed…well, dull …ugh! Not my Linda Howard, she's a perfect writer!!! She could never be considered dull!! Rather than force myself to read the book I put it back on the shelf where it stayed for nearly a year…
As I was getting ready for a conference and contemplating how I was going to pass time on a six hour train ride, I came across All the Queen's Men again and thought to myself – I'll give it a shot! Determined not to be defeated by a book I boarded the train looking for the perfect seat only to discover there weren't many seats available. Two to be exact. One next to a very angry looking passenger and the other next to a young man about my age. Ah yes, I read romances, I noticed him right off! I asked him if the seat was taken and proceeded to sit down. We had a bit of polite small talk and then he opened his book and I opened mine. All the Queen's Men, spies, espionage, CIA, covert ops and suspense ensue…
About two hours into the trip Mr. Young & Cute gets up from his seat, tells me he's getting a sandwich and asks if there's anything I would like. By this point I'm already crushing on him….but I politely decline. When he comes back we start up more small talk. This time he tells me his name is Sam Adams and he's headed to Washington DC to fly to Germany for training. Hmmm, is it because I'm reading about spies that I suddenly imagine he's already a spy? His name is Sam Adams, like the beer. After all why would he tell me his REAL name if he's a spy? And why take the train all the way from Wisconsin to Washington DC only to fly to Germany? Why not fly out of Chicago? I find him to be just a little too much like John Medina, the hero from Linda Howard's book, but so interesting that I'm hanging on his every word and trying to figure out if he truly is a spy…Well, maybe that's a little dramatic, but I still had the question of his name and the questions of why he would be travelling to Germany via DC…
By the time we arrived in Chicago I was more than a little infatuated with Mr. Nice Guy Spy. Being unfamiliar with the town, he offered to walk me to meet my cousin (he had a two hour layover before his next train left). He walked me the three blocks, carried my suitcase and waited with me until my cousin arrived…I thanked him and waved good-bye…
When I finally finished reading the book I couldn't help but wonder why I had found it dull in the first place! As it turned out, All the Queen's Men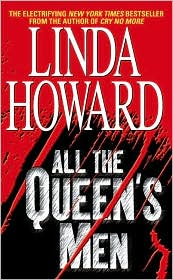 is one of my favorite books by Linda Howard. I've reread it several times, but I can't help but think the timing and the circumstances around reading it had just a little something to do with it….
Is there a right time for a book? A wrong time? Is there perfect timing for a book? Have you ever felt that reading a book at a certain time was meant to be? Have you ever gotten something different out of the book because of those circumstances?
5 commenters are chosen every week to win a FREE book – comment away! Good luck!
IF I SHOULD DIE by Allison Brennan + Giveaway!
One of my favorite things about blogging is talking about books.
Writers are readers first, and I discovered my love of reading young. The first series I remember was Trixie Belden. Now, Random House is reissuing the series. My copies, all in trade paperback, are yellowed and well read, and my 8-year-old daughter is now reading them.
After Trixie, I graduated to Nancy Drew, then moved to Agatha Christie by the time I was 11. Sure, I read Judy Blume and Paula Danziger and Lois Duncan and many other "young" young adult books, but there were very few books published for tween and teen-age girls in the 70s and 80s. Today, my kids have a far bigger selection of YA books, but when I was a young adult, the YA section of my library was tiny.
I always loved mysteries (which may be pre-ordained considering my mother named me after a character in an Ed McBain book) but after Agatha Christie, there wasn't much of interest to pre-teen. I read police procedurals by Lillian O'Donnell and others, though I was probably too young for them. The romances my mom had on her shelves were the sweeping, epic sagas or glitzy books that I didn't care for, with the one exception of the John Jakes Kent Family series.
So maybe it's no surprise that I, like many of my YA peers, moved into "adult" books early. At 13 I discovered Stephen King through THE STAND—still one of my all-time favorite books—and I've read most everything he's published. In the 90s I started reading romantic suspense—the early Nora Roberts books from Bantam, Jayne Anne Krentz, Susan Anderson, and more. And I realized that I loved the genre—the mystery and suspense I craved coupled with a happy ending between two worthy people. Unfortunately, I couldn't find enough to read in the genre.
Fast forward more than a decade. At 31, I was on maternity leave after giving birth to my third child. I had a career, a mortgage, a husband, and now three kids. I didn't realize that one of the sacrifices I made was reading less. It was one of those gradual things that happens—like gaining weight—where all of the sudden you look at yourself in the mirror and realize you're twenty pounds heavier. I'd gone from being a 4+ books a week reader to 1 book a month reader because of all the demands on my time.
I stacked all the books I wanted to read on two shelves and started in. During the four months I was on leave, I read 77 books.
I have always been a writer as well as a reader, but like many women, family and career took precedence over dreams. It wasn't until I read THE SEARCH by Iris Johansen and THE THIRD VICTIM by Lisa Gardner that I realized not only did I miss reading, I missed writing. They books were gritty, edgy, heavy on the suspense and light on the romance. But because they were romantic suspense, they had a happy ending—and after what Iris and Lisa did to their characters, they deserved the happily-ever-after. These were exactly the types of books I'd been waiting for. This was what I wanted to write.
Those two books changed my life. They not only rekindled my love of reading, they motivated me to finish one of the over 100 stories I'd started.
When I "discovered" Nora Roberts and Susan Anderson, and later Lisa Gardner and Iris Johansen, I soaked up their backlist—through the library, borrowing from my mom, or buying new.
What are some authors you discovered them then bought their backlist – or more books in the same genre because you found a whole new world of books to love?
Remember 5 books are given to randomly chosen commenter's weekly — winners announced on Sunday – good luck!
If I Should Die is Allison Brennan's 17th romantic thriller, and the third book in the Lucy Kincaid series. Fresh fiction says of If I Should Die, "Non-stop action, spine-tingling suspense … a wonderful addition to a great series." And Joyfully Reviewed made it a recommended read. "If I Should Die is a spine-tingling chiller that will wrap you up in its mystery and take you on a heart-pounding race to the breathtaking finale!" Allison lives in Northern California with her husband and five children.
Weekly Winners !
Weekly Winners!


Winners on Romance At Random
Hi everyone! Thanks again for blogging with us this week — winners are below & if you are one, please send your snail mail to: romanceatrandom@randomhouse.com so we can get you your book! Authors that may have offered a giveaway during the week will post their winners on those posts in the comment section — so take a look to see if you're included!
Now . . . R@R's Weekly Winners . . .
Congrats to all:
3- Jenn
4-Connie
5-The Book Queen


Until next week – happy romance! SueG
Everybody's good at something – what are you good at? + Giveaway!
Everybody's good at something – what are you good at?
By Cassandra Carr
I think at some point most everybody's mother said to them, "Everybody's good at something, honey, you just have to find out what that is for you", or some version of those words. Well, in this case, Mom was right. Everybody is good at something. Maybe you can write – thanks for the writing gene, by the way, Mom! (She's also a writer.) Or maybe you're good at decorating cakes. Doing cross-stitch, playing football, taking apart a computer and putting it back together – the point is, everybody has something they're good at. So what are you good at? Do you take the time to nurture what you're good at? Are you lucky enough to do what you're good at for a living, like I am? Think about it – what are you good at?
I'm sure some of you are thinking, "I'm not good at anything important", but you're wrong! Even the littlest things, like being good at calming your child's fears when he wakes up at night, are important. If you didn't calm his fear, he wouldn't be as confident, happy, and well-rested as he is during the day. If you didn't calm his fear, he wouldn't sleep, and neither would the rest of the house, oftentimes. And as we all know, sleep is important! Perhaps because of you, your husband was able to get a good nights' sleep and rock the presentation he was scheduled to do the next day. Maybe your older kid wasn't overtired in class and answered a question the teacher gave bonus points for. There's a ripple effect to being good at something.
So if there's something you want to be good at, but you're not, now's the time to start! Hey, National Novel Writing Month (NaNoWriMo) is in November. Have you always wanted to try your hand at writing? Why not do it with the support of a few hundred thousand other people? Here's the link to get started: http://www.nanowrimo.org/


If writing's not your thing, take a class. If you can't leave the house, take one online. Read about what you want to do on the Internet. Find an expert and start an e-mail exchange.
There are tons of ways to become good at something, so what are you waiting for?
What are you good at?
Remember – 5 commenters chosen every week to win a free book — good luck!

BIO:

Cassandra Carr lives in Western New York with her husband, Inspiration, and her daughter, Too Cute for Words. When not writing she enjoys watching hockey and hanging out on Twitter. Her debut novel, Talk to Me, was released by Loose Id on March 22, 2011. Head Games, Buffalo Intimidators book 1, will release on November 2, 2011 from Siren Bookstrand, and Caught will release December 13, 2011 from Loose Id. Additionally, Ellora's Cave will release Impact and Take Me at the Ballgame in early 2012. For more information about Cassandra, check out her website at http://www.booksbycassandracarr.com, "like" her Facebook fan page athttp://www.facebook.com/AuthorCassandraCarr or follow her on Twitter at http://www.twitter.com/Cassandra_Carr.
Climbing Into Your Character's Skin + Giveaway!
Climbing Into Your Character's Skin


'Stay in your skin' is a phrase my shifters use in my Feral Warriors series. It means keep your claws and fangs from erupting. Stay in control. But that phrase has a slightly different meaning for me, as the writer. To me, it means keeping my characters real and true to who they are. In my case, I'm not staying in my skin so much as staying in theirs.
So who are the Feral Warriors? They're the last nine shape-shifters left in the world, each of whom shifts into a different animal—lion, hawk, wolf, jaguar, viper, etc. All are warriors, all are alpha males—big, strong, and dangerous. But each is also an individual with a distinct personality, a unique history—experiences that have formed him, wounds that have molded him. And each has something deep inside that keeps him from true happiness, a hatred that festers or a wound that refuses to heal. Each will be happiest when he finds the love of his life, but until he works past the internal roadblock that's been screwing up his life (even if he doesn't recognize anything is wrong), he'll never be happy. Not even with the woman of his dreams. Which is why it's so important for me to crawl into the skins of these males and to truly understand them—what makes them tick, what makes them ache or rage in fury. Once I understand them, I'm able to find the circumstances that will force them to face that inner roadblock, that wound that's been festering inside for decades. Or centuries. Or even millennia.
And it's in thoroughly understanding each male, inside out, that I'm able to find and recognize the woman capable of forcing him to change, the woman who, alone, can heal him. And complete him. Just as no two heroes are alike, neither are the women who will fight for their souls and, ultimately, win their hearts.
Lyon, the Chief of the Ferals, doesn't have time for love and doesn't want the weakness it brings. But he's closed off emotionally and badly needs that love. And it comes in the form of sweet Kara who brings out all his protective instincts, making him feel again.
Jag, the bad boy with the foul mouth and the fouler attitude, delights in enraging his fellow Ferals, driven by a deep self-hatred even he doesn't recognize. But Olivia, the latest target of his questionable charm, sees the truth. A warrior with a secret of her own, she's tough enough to kick his butt and, ultimately, to help him heal.
Hawke, the hero of my latest Feral Warriors novel, Ecstasy Untamed, book 6 in the series, is the kindest of the Ferals, a warrior who loves kids and is protective of all his Feral brothers' wives. So he's devastated when his imprisonment in a Daemon spirit trap leaves him with a loss of control that makes him a danger to everyone around him. His situation goes from bad to worse when the newest Feral Warrior arrives with a woman on his arm—a darling female with a smile like the sun. Faith. Hawke's far too honorable a man to ever make a move on a brother's woman even if his heart knows she's the one he's been waiting for, the only one who can truly heal him and make his life complete.

So, who is your favorite romance novel couple? I'll give away three signed copies of Desire Untamed, book 1 in the Feral Warriors series, to commenters. Winners will be announced in this post so be sure to check back! Good luck!

Weekly Winners!
Winners on Romance At Random
Hi everyone! Thanks again for blogging with us this week — winners are below & if you are one, please send your snail mail to: romanceatrandom@randomhouse.com so we can get you your book! Authors that may have offered a giveaway during the week will post their winners on those posts in the comment section — so take a look to see if you're included!
Now . . . R@R's Weekly Winners . . .
Congrats to all:
1- KA Burton
2-Diane
3- Casea
5-Kris


Until next week – happy romance! SueG
For the Love of Favorites + Giveaway!!
For the Love of Favorites
Holly: I am a long time fan of Hannah Howell. She was the first romance author I discovered on my own when I became an avid fan of the genre. I had been reading Julie Garwood historicals and wanted something new. I was in Walmart and saw His Bonnie Bride on the shelf. That was the beginning of the end for me. I glommed everything of hers I could find. Around the 50th-or-so Murray book, I burned out. But I still kept buying. And buying. And buying. When the mood would strike and I'd pick up a new release, I was always left disappointed. These books aren't the Howell I fell in love with all those years ago.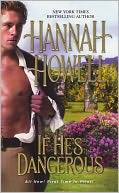 Then it was Linda Howard. She was the second author I glommed. Around about the time she released Kiss Me While I Sleep I lost faith in her. Though I still enjoy her books, I find they don't hold up to her previous releases. Julie Garwood lost me when she made the transition from historical to contemporary.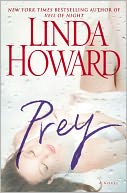 Rowena: Holly talked about her favorite authors that she's kind of fallen out of love with over the years but I'm going to talk about my favorite series that I've fallen out of love with. You know, just to keep things interesting.
I miss the days when I would count down to a certain release date because the next book in my favorite series was coming out and I was anxious to get my hands on it. Back when I spent every waking moment of the day emailing with my bookish friends discussing our favorite quotes and scenes from our favorite books and fighting with Holly over our favorite heroes. I still get really excited for books these days but I miss being anxious for certain series.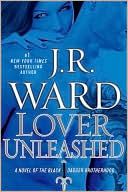 When the Black Dagger Brotherhood books first came out, I couldn't read them fast enough but then Zsadist's book came out and while I enjoyed it, the next book came out and my excitement for it just wasn't there anymore.
A better example is the Dark Hunters series by Sherrilyn Kenyon. Oh man was I nuts over this series. I would talk these books to death, I loved them so. I would spend hours on SK's website because I had to know everything about everyone in the Dark Hunter world. My heart raced when the next book would come out and along with everyone else, I waited YEARS for Acheron's book to finally come out. When it did, I was the first person at the bookstore early that morning just so that I could my hands on a copy. My excitement over that series is gone. I'm so far behind now that it'd probably take me a month to catch up and I just can't be arsed to do it. I saw that Sundown's book came out and I adored him in the beginning of the series but now? I can't be bothered.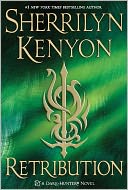 It's not surprising that our reading tastes change as the years pass us by. When I first started reading these series and these authors, I thought that I would love them forever. It kind of makes me sad that I'll buy the books but the books will sit on my shelves, gathering dust. Ahh, well.


We may not love these authors/series as much as we used to, but we still buy their books. Are there any favorites of yours that have fallen off the favorite wagon as the years have gone by? Do you still buy every book they release? How have your reading tastes changed & do you know why?
Every week on R@R – 5 randomly chosen commenters will win a FREE book – winners announced on Sunday -good luck!
Embrace the Highland Warrior + Giveaway!
I've always been fascinated with the unexplained, but when I started writing it never occurred to me to write a paranormal story. Since I've always loved mysteries and romance, that's what I wrote…romantic suspense. But almost immediately, my love of the supernatural started seeping into my writing, and I found myself in a world of Secret Warriors, Ancient Evil, and Destined Love. And I love it. I love the mystery and suspense that comes with a world that isn't quite what it seems. The second book in my Scottish paranormal series continues with the Connor Clan.
Embrace the Highland Warrior tells Cody and Shay's story. It's a story of love, betrayal, and making peace with the past. Here's a blurb.
Cody McBain's family spent over two decades protecting the identity of a powerful female warrior who was targeted by an ancient demon when she was a child. Fearing for her life, they even kept the secret from her, but years later, when she discovered that her entire life had been a lie, she turned her back on her clan and Cody, who had been her best friend since childhood. Now, the demon who left Shay for dead has discovered her empty grave and is looking for vengeance, believing she possesses an ancient book he has sought for centuries. But the vampires also want the book.
Shay knows she can't fight this evil alone, so she returns to her clan and the Scottish Warrior who betrayed her…the only man she's ever loved, where she discovers that betrayal isn't always what it seems. Sometimes it's far worse.
There is a lot going on in this book, and all the warriors we met in Awaken the Highland Warrior will return as secondary characters to help Cody in his battle to save Shay. I thought it might be nice to introduce the warriors to your readers who might not have met them.
Part of a secret society created by Michael the Archangel, these warriors are all that stand between humans and the demons hiding in plain sight among them, disguised as their neighbors and sometimes friends. But these warriors are big and bad and give the demons one heck of a fight. There's Faelan, the most powerful of the warriors, the only warrior who's ever been assigned two ancient demons. Born in the 19th century, Faelan was trapped in a time vault and slept for 150 years, waking to a strange world filled with modern technology and even stranger, modern day females. Then there's Ronan, 6'3 inches of raw, sexy warrior, better than Robin Hood with his bow, and equally at home with a sword or a pretty lass. Cody might have pretended to be the tough boy next door, and he's good at hiding secrets, but he'll be stunned when he finds out what's been hidden from him. Shane is quiet but the fastest with a sword, and Niall is a one-man army, built like a tree trunk. There's Duncan, Sorcha, who likes flirting almost as much as killing demons. And my heroines are more than just mates to these sexy warriors. They have lots of talents; some that will shock even them.


Give away two copies of Embrace the Highland Warrior to commenters, US and Canada only, please. My question is, do you believe in the paranormal, that there is more to this world that what we can see?

Anita Clenney grew up an avid reader, devouring Nancy Drew and Hardy Boys books before moving on to mysteries and romance. After working as a secretary, a Realtor, teacher's assistant, booking agent for Aztec Fire Dancers, and a brief stint in a pickle factory (picture Lucy and Ethel–lasted half a day)…she realized she'd missed the fork in the road that led to her destiny. Now she spends her days writing mysteries and paranormal romantic suspense about Secret Warriors, Ancient Evil and Destined Love. Anita lives in suburban Virginia, outside Washington DC, with her husband and two kids.

You can find out more about Anita and her books at:
http://www.anitaclenney.com
http://www.facebook.com/anitaclenneyAUTHOR
http://www.twitter.com/anitaclenney
http://www.mysteriesandmargaritasblogspot.com
http://www.goodreads.com/anitaclenney
http://www.redroom.com/anitaclenney
Some of the places Embrace can be purchased:
http://www.amazon.com/Embrace-Highland-Warrior-Anita-Clenney/dp/1402251262
http://www.barnesandnoble.com/w/embrace-the-highland-warrior-anita-clenney/1100076266
http://www.booksamillion.com/p/Embrace-Highland-Warrior/Anita-Clenney/9781402251269
http://itunes.apple.com/us/book/embrace-the-highland-warrior/id468777516?mt=11
We'll leave you with an excerpt from Embrace:
Cody sighed. Might as well get it over with. He removed the shackles, returned them, and bent over her. "Shay, wake up."
Her eyes flew open. She planted both hands against his chest and shoved, knocking him on his back, then sprang on top of him. "How dare you handcuff me to a bed?" she yelled, punctuating each word with a shake that rattled his brain. He didn't fight back. She had to get it out of her system, and he didn't blame her. He'd be more than pissed if someone shackled him.
She landed a fist into his stomach, and the breath rushed out of him. Okay, enough was enough. He captured her hands and rolled, trapping her under him.
"Get off me, you oaf."
"I'll get off when you stop beating the snot out of me."
She let out a war cry and lunged for his throat, teeth bared. Intrigued, he hesitated a second too long, and she sank her teeth into his neck. A jolt of desire shot straight to his groin. He'd never been one for the rough stuff, but damn! He pulled back before she could do more than leave a bruise. He trapped her legs with his and held her hands above her head, letting his full weight press her into the soft mattress. She still struggled but could move only enough to get him excited.
"I'm sorry, Shay. I had to do it. It was too dangerous to let you go traipsing through the woods. I had to keep you safe."
"What if he was hiding in one of the other bedrooms and sneaked in here while I was handcuffed to the bed? You left me so I couldn't even protect myself."
"Lach heard him out in the woods, but that's why I locked the door, just in case. If this guy had broken it down to get to you, you would've screamed, and I would've come running. I was never far from the house." He'd heard every name she called him.
Her eyes still flashed fire, but her breath was steadier, and she kept glancing at his mouth. He thought that was a good thing. He wondered if she'd calmed enough not to hit him, because he should move. She had to notice the effect all the wiggling around was having on him. He felt her hips push against his, and he groaned. He relaxed his grip and lowered his head, letting his lips touch her chin. He kissed his way to her mouth, and she head butted him in the nose.
While the stars exploded in his head, she shoved him aside and bolted out the door. He jumped up and went after her as she pounded down the stairs. He caught up with her outside. She was swinging her purse like a whip, headed for the car.
"Where are you going?" he demanded.
"Get away from me."
"You can't leave."
"Watch me." She opened the door. "I'm tired of people hiding things from me. I thought you were going to stop. Now you're handcuffing me to the bed."
"I explained it to you."
"Don't touch me," she said, jerking away when he grabbed her arm.
"You're not leaving."
Shay straightened her shoulders. "You can't stop me."
He grabbed her, tossed her over his shoulder, kicked the car door shut, and stomped up the steps.
"Put me down!" Shay kicked and twisted, cursing at him. He dumped her on her feet inside the door.
She blew her hair out of her face, and as soon as she could see, she threw a punch at his chin. He deflected it and grabbed her arm. "Stop hitting me."
"How dare you throw me over your shoulder like some kind of caveman," she spat, trying to wrench her arm free. It didn't work, so she used her knee.
"Ah, not there." Cody trapped her knee. "I made the mistake of letting you leave here nine years ago without listening to me. By God, I won't do it again. You'll listen if I have to sit on you," he growled.
She drew back her other arm, and before she could throw the punch, he had her on the floor and was sitting astride her, pinning her wrists to the floor. She bucked and twisted, but he held her down. "We can do this all night if you want, but you're going to listen to me this time."
"Listen to more lies? You're still hiding things from me. Like the fact that you have Nina's entire house under surveillance. Like the fact that you've got a Bat Cave in your basement. Like the fact that you were in Scotland when the stalking started."
"You think I'm your stalker?" he yelled. "Me! I'm trying to keep you alive. We're all trying to keep you alive. That's what the clan's been doing your whole damned life, trying to keep you alive! And just like always, you're making it hard as hell. Your father wasn't a bloody spy, and that thing in your living room wasn't a man!"
Alix reviews, SWEET JUSTICE by Christy Reece + Giveaway!!
SWEET JUSTICE by Christy Reece – Alix Reviews – Honor Stone is a young, idealistic FBI agent when her path collides with Seth Cavanaugh. For a girl who has never walked on the wild side, the dark and dangerous Seth is a temptation she can't refuse. But then Seth walks out the door and out of her life. Five years later, Honor is an operative with the elite Last Chance Rescue organization and Seth is a desperate ex-cop searching for his missing niece—one of many young women who have mysteriously vanished from college campuses. Going undercover, Honor will attract the maniacal cult leader behind the kidnappings and find a way to work with Seth—while steering clear of the passion and need that's just one touch away from explosion. Seth knows he had all the right reasons for the wrong he did five years ago. And from the moment he sees her—and takes her in his arms again—this former undercover man will risk everything for one more chance with Honor.
Sweet Justice is a fantastic suspense novel, in the vein of Criminal Minds, with a cult family that kidnaps women and brainwashes them to create the perfect wives for their cult members. Its so devious, and it seems likely which makes it all the better for its craziness. The Cult leader was suitably delusional and yet scarily sane, crafty, intelligent and a complete pervert. His "helper" daughter was freaking SCARY. Her abuse, her background, the way her mother was killed and the way her father raised her just made her the worst sort of person who thrived on the pain of others. It was so well written that she seemed achingly real. And his son was even worse. His selfish nature, his greed, his constant challenging of his father, yet absolute devotion to the cause, it all played into the psychosis of this insane place.
This Cult group was just so wonderfully crafted. The scenes so epically put together that their perversions seemed like they could be normal. It's the craziest thing. This is the perfect novel for the true suspense fans out there. For those who love Stephanie Tyler, fans of cult based suspense novels, this is a MUST Read. The way Ms. Reese is able to spin the world to create entirely real, extremely scary characters without making them caricatures of themselves, its simply amazing.
The romance in Sweet Justice left a little something to be desired after the absolute majesty of the suspense writing, yet their unique history and past, plays a critical role in the way the mystery is solved. Its one of my favorites, a chance to love again, when 2 former lovers are given the chance to come back to each other and make it right, make it work, a final time. While I enjoyed the romance, the true star was this amazing suspense story, which made this one of the absolute highlights of my suspense shelf.
Was this review helpful? Have you read Christy's LAST CHANCE series? comment below!
Remember — comment below & be one of five winners chosen every week to get a free book – winners announced on Sunday –
More Than A Maverick + Gift Certificate Giveaway!
MORE THAN A MAVERICK Party with an Amazon Gift Certificate Drawing!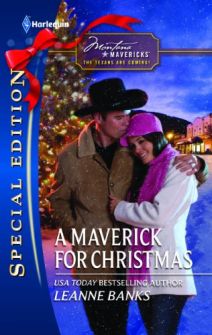 Leanne Banks wants to know … Ever Want Something So Bad You're Willing To Make A Fool Of Yourself?
I have… more than a few times. Gotta say that cutting loose and giving it all I've got produces a rush that can't be beat. My family once went to a Dixie Stampede dinner where people from the audience became part of the act by participating in competitions. I was one of those chosen and I was supposed to take part of a relay and since I know I run like a girl, I pulled off my shoes and dug my bare feet into the mud and ran. Another, much more monumental time that I was willing to make a fool of myself was when I decided I wanted to become a writer. I begged people to critique my work, took copious notes at workshops, showed up at the computer everyday when my children were napping and withstood the rejections.
I was fortunate to have Bantam Loveswept as my second publisher. Loveswept has a history of fabulous editors, and I learned a lot from those editors. I'm thrilled to see the tradition continuing with Sue Grimshaw at the helm of Loveswept, and it's exciting the way the line is combining authors of the past with new and up-and-coming talent.
Most writers possess that quality of wanting something so bad they're willing to make a fool of themselves to achieve their goal. My heroine in MORE THAN A MAVERICK, Abby Cates, has had a terrible crush on hero Cade Pritchett for a long time. Now that Cade and her beauty queen sister have broken off their dating relationship, she finally has her chance. But she will have to go to extremes to get Cade to see her as more than everyone's favorite little sister. She kisses him, challenges him, seduces him, dumps his beer in his lap and well, fights for her chance with him. You can read an excerpt here.
If you get a chance to read MORE THAN A MAVERICK, I'd love to hear from you at leannebanks1@ gmail.com (no spaces). You can find out more about me at www.leannebanks.com and friend me on facebook at http://www.facebook.com/leanne.banks
What I'd really like to know is have you ever wanted something enough to make a fool of yourself to get it? Tell me if you have or haven't.
One commenter will receive a $10.00 Amazon Gift Certificate!
Xo,
Leanne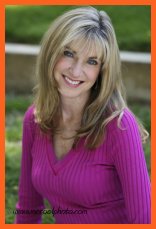 Books you re-read + Giveaway!
Books you re-read . . . .
Why do you re-read a book?
Many of us re-read books because we forgot something about them and wanted to refresh our memories, or we were looking for something new to buy & nothing had really triggered our interest, or we just wanted to re-read the story because it was such an enjoyable book, right?

Historical romances seem to be some of my favorite re-reads – Stephanie Laurens, Cynsters, Devil, Rafe, all of those heroes keep me coming back to that series. Julia Quinn's, Bridgertons, is another one that I love to go back to time & time again and immerse myself.


Something in those books resonates with us to make them books that we'll read over & over again — either that the H/H are so endearing, the plot is fast & fun paced, or the authors voice & writing style are truly engaging & you love every moment you spend re-reading those books. Those are the books, that when you're done reading them your whole being is uplifted from the pure enjoyment of that story.


What about you? Do you have favorites you enjoy re-reading? Do you re-read? Why or why not?
Remember, 5 randomly chosen commenters will win a FREE book every week – winners announced on Sunday – good luck!
A Writer in a Different SubGenre…+ Giveaway!!

Part one: Subgenres of Romance
By Stacey Agdern
I was talking with a friend of mine, author Isabo Kelly, and it came up in conversation that her new release, Brightarrow Burning is a fantasy despite the fact that she's known as a Science Fiction author. She was worried about this, but I reminded her that her style…her voice, came through in what she writes.
After talking with her, I started to think about this idea a bit further, and it's true. Despite the differences required when a writer switches subgenres, or even genres as a whole, a writer's voice always comes through. Anybody who reads the JD Robb series can spot Nora Roberts in the way Eve, Roarke and the rest of the ensemble cast grow and change during the course of the series. Who else?
Ann Aguirre's voice absolutely comes through in the strength of both Sirantha Jax and Corine Solomon, and in the way they deal with the insanity life throws at them, despite the complete difference in their setting and plotlines. You can see the heart of Ilona Andrews in the characters in Silver Shark, the Edge as well as the Kate Daniels series…their devotion to duty and those around them ring true and warm a reader's heart despite the difference in their setting and genre.
Doranna Durgin's 'Reckoners' series contains the things I adored about the books she wrote for the dearly departed bombshell line, despite the fact that the bombshell books were fast paced and written with a central narrator, and the Reckoners books are not only a bit more humorous, but also contain multiple points of view.
But what about authors who need to change their writing style to fit the subgenre they're in? Lisa Kleypas fundamentally changes her writing style when she goes from historical to contemporary, but she does so rather well, switching from her trademark historical third person, to a strong first for her contemporary. Once again, it's the strength of her characters and their family bonds that make readers remember it's Lisa Kleypas. And you can see echoes of Sherrilyn Kenyon's Dark Hunter books in Kinley MacGregor's MacAllister brothers/brotherhood of the sword series despite the fundamental change in both writing style and subgenre.
In short, as a reader, I enjoy watching my favorite authors jump between subgenres, mostly because I still am able to find the things I like about their writing in each book. Whether it's the themes they choose to write about, the type of story they're good at telling, or their particular skill as a writer that shines through every time, I'll be able to find something to grin about. What do you think?
remember, 5 commenters every week win a free book — good luck – winners are announced on Sunday!

See you next month when we'll continue this series and talk about authors who jump between adult and young adult books and whether their voice comes through…
Tell us about your job? + Giveaway!
Tell us about your job? xesands
I have the best job in the world – I truly do. I get to read amazing stories and then embody the author's intent with my voice, bringing a deeper level of intimacy and connection to the reader's experience. It's heaven.
What background does one need to become a narrator?
First and foremost, you must both love to tell stories and be a natural storyteller (they don't always go hand in hand). You need to have that drive to entertain, to truly bring your audience along on a experiential journey via the retelling. I feel very fortunate that my father is a natural storyteller who turns every interpersonal interaction into entertainment upon the retelling; his enthusiasm and really obsession with storytelling infected me at a young age.
On the technical side, you need to have a sense of timing and where to place emphasis so that your performance carries the intent of the author as authentically as possible. A background in acting or other performing arts is extremely useful and applicable. You also need to be able to truly inhabit each character (including the narrator) and carry their individual intent through only the use of your voice. And specific to the romance genre with its heroes and their "impossibly deep baritone voices flowing like honey" over the heroine, you need to be able to credibly voice both genders (even if you only do it via a shift in tone or inflection).
Do you like to read?
YES! I adore reading and always have. It is one of my favorite things to do. I have been getting lost in stories for as long as I can remember. Now my job is to help others lose themselves too.
Who are some of your favorite Romance Authors?
Of course I adore the romance authors I've been privileged to work with on audio versions of their books – so no picking favorites among them!
But I will throw out a name that I doubt most would consider a romance author, although I consider her to be: Audrey Niffenegger. Romantic relationships – how they develop, their ramifications in the lives of characters – figure prominently in both Her Fearful Symmetry and The Time Traveler's Wife. I have to confess that I love when authors surprise me – when there isn't necessarily a happy ending or a tidy wrap-up to the story – this is what I often enjoy most (after I stop cursing and crying, that is). What can I say? I'm a bit twisted that way. And both of Niffenegger's books are poignant, messy, brutal yet gorgeously told stories, centered around deep, romantic relationships.


What have you read recently that you've really enjoyed?
The only thing I don't like about my job is that it leaves me almost no time for recreational reading, so it's actually been quite a while since I've read a book that wasn't also for recording. The last personal romance read I had time for was The Time Traveler's Wife. It completely blew my mind – what a love story! I was an emotional wreck for about 3 weeks. But it might have a run on my favorite recent read, as I've just started reading The Silence of Trees by Valya Dudcyz Lupescu, in prep for recording and am already swooning. Oh, and don't even get me started on poetry!
What do you like about genres other than romance & wish the romance genre had more of?
What I really love are stories that are complex and unpredictable, when I can't see where the story will end up (specifically with respect to the romantic relationships), which usually typifies much of what I enjoy about literary fiction, so I suppose I would like to see less of a guaranteed happy ending (I know, let the flogging begin, right?). I confess that I do adore the bad boys, the dangerous heroes (Anne Stuart excels at these) – so no complaints there. But I would love to see more heroines who can hold their own from the beginning, who are more experienced and savvy (not cold-hearted and in need of breaking, mind you), and who don't necessarily give in immediately or believe everything the hero is trying to sell them from the get-go.
Of course, I'm laughing at myself because I'm realizing that perhaps I'm craving more "mature" heroines because I've recently hit my forties!
One last comment I would make is actually something I'd like to see less of: the virgin trope.
As for what I enjoy most about other genres, I think it is the realism and poignancy present – what a friend recently deemed, "messy fiction" that I thrive on. I think that I would love a bit more realism in my romance reads, but I know that I'm likely alone there.
Do you like reading on an e-reader? What do you miss about paper books?
Honestly, no, I don't. I know some love them, but I really love the feel of a book in my hands, the feel of the pages. Bit old-fashioned that way…but I do understand the appeal of e-readers. Being able to carry so many books with you is certainly an enticement, as is being able to easily search for names, phrases, etc.
What are some of your favorite movies?
The Matrix, The Two Towers…and yes, I'll confess it, Dirty Dancing (there may or may not have been some scene reenactment with a high school boyfriend back in the day. Ahem). At their core, all three have a love story that drives their characters. I don't necessarily need a romance to enjoy a flick, but when one is offered and done well, I certainly appreciate it.
To turn the tables a bit, I would love to hear from readers what you would like to see less of in romance – you know, what tropes make you roll your eyes?
For me, what I need/want from a romance has changed over the years – has that been true for you? If so, how have your needs/tastes/desires changed as a reader?
What do you think of the "bad boy" alphas? If you're a fan (I confess I am!), do you have a secret "line they better not cross" in order for them to appeal to you? What is that line?
I often see an age disparity in romance – what do you think of that? Does an age disparity matter in terms of your enjoyment of the relationship?
For the audiobook listeners/readers: how do you prefer your love scenes narrated? This is a tricky area for narrators, and I am always interested in what listeners are looking for.
5 winners are chosen weekly so comment below — winners announce on Sunday! Good Luck!!
The Book Reading Gals + Giveaway!!
The Book Reading Gals
As lovers of romance we are thrilled to spend a day with you talking about a few of the things that we recently discussed among ourselves. I know you have all thought of these questions we are interested to know what you like and what you would do.


It's a cold and rainy day and you don't have to go anywhere you can spend the day doing nothing but reading. Do you pick up an old favorite or reach for something that you have never read before? What book is it?
Melanie
I would forget everything I have to read and grab something that has been worn in. I am thinking of The Hot Zone series by Carly Phillips, why not a whole series as I am doing nothing today right, no matter how many times I have read them they are just as good as the first time. If I have a few extra moments I would also pickup something from Kristin Higgins, who I am in love with. As you can tell I like to read authors that make me laugh out loud, no matter where I am.
Angela
I am going to pick up my favorite series of all time, The Kushiel Legacy by Jaqueline Carey. It has it all, adventure, mystery, true love and sex! I adore Phèdre, she is such a strong heroine and, she is truly a hero because she actually saves her kingdom by sacrificing herself, and always by her side is her stalwart companion, the beautiful Joscelin. He is so torn by his love of Phèdre and his duty as a Cassiline Brother. They explore such a rich and dark world full of beauty and evil. The series never fails to bring me to tears of joy and sorrow and gives me the shivers in sexual anticipation and terror.
Janon

I would reach for something new. I have a huge "to be read pile" of books and I just don't go back and reread many books. I would probably grab a Regency or Victorian Historical Romance or I would grab a backlist book from Lorraine Heath, Loretta Chase or Julia Quinn that I haven't read yet.
Heather
I would grab a book that is probably in desperate need of replacing, unless it is on my kindle. I would roam and peruse my bookshelves all seven of them and randomly grab books that appealed to me at the moment. I would say it would most likely be a Nora book but I haven't been able to pry them out of my sister's house, but I digress. It could be anything from Nalini's Psy/Changeling series to the Bar Cynsters of Stephanie Laurens, or maybe Prince Charming by Julie Garwood, but then I come to shelf of J.D. Robb books and could possibly pick up my favorite books in that series. No matter what it would be I would be snuggled up on the couch my cup of tea nearby with the dog.
Let's talk about our favorite hero-who does it for you?
Melanie
I thought of the one everyone thinks of – Rourke of course – but really I want to be a little different so my thoughts went to someone that is fiercely loyal and protective but rebellious and of course it does not hurt that he is a Lord (and a reformed pirate), this hero has been around for awhile but I never tire of reading about him. I am talking about James Mallory from Gentle Rogue by Johanna Lindsey, I am actually in love with all the Mallory men but James and Tony both hold a special place in my heart.
Angela
Jocelin from the Kushiel series or Daemon from the Black Jewels; they are both fiercely protective and beautiful in different ways.
Janon
My first thought was – Bones from Jeaniene Frost's NightHuntress Series. He's funny, sexy, alpha and just overall one of the best written heroes. I even named my dog, Bonz after him. I have to squeeze in one more pick for a favorite hero – Alec Kincaid from The Bride by Julie Garwood. In fact I think I've loved ALL of Julie Garwood's leading men.
Heather
This one was easy for me, Judd Lauren from Nalini Singh's Psy/Changeling series and Dimitri from her Guild Hunter's series. Judd because even though he is pure ice and unfeeling on the outside when it comes to Brenna and his family he feels so deeply that he will do what ever it takes to keep them safe. Dimitri because he loved his wife so much that after over 1000 yrs of being a widower his heart still only belonged to her and wasn't given again until she'd been re-incarnated.
If you can go anywhere in time past, present, or future, what time would you like to visit and where would you like to go?
Melanie
I love electronics and new technology so the future might be nice, but I don't know if I would want to return. So I am going to have to say the past, around 1700′s and I would want to VISIT Ireland of course, notice I said visit, as I don't think I could handle being there permanently. I would love to go to Ireland in present day though.
Angela
I want to visit present day Ireland, Australia, Fiji and Hawaii. I love to read about other time periods, but I wouldn't want to cope without chocolate, slimming underwear and toilet paper. Unless I also get a magical pocket or purse that would be able to hold all the modern stuff I would want.
Janon
I'm a huge fan of Tudor Fiction. So I would love to be a Lady of the Court during King Henry the 8 or Queen Elizabeth's reign.
Heather
Okay there are a couple of times that I would want to visit. I would want to visit Ancient Greece, and Rome, Regency England, Medieval Scotland, The Wild West, the 1920′s the 1940′s.
So what 5 books would you have in your survival kit? They must be print books as knowing our luck electricity will not be available so we would not have e-books*grins*
Melanie
This was hard for me, I discovered I read a lot of books that are series, how can you take one book out of the series and not the others, that would be torment. I am going to break the rules already; I am such a rebel. I want to bring two series; between them I should have all of my wants covered. The first one would be The Bride series by Catherine Coulter and if I can't bring them all it would have to at least be the first three books, The Sherbrooke Bride, The Hellion Bride, and The Heiress Bride. The second series would have to be The Mists of Ireland by Erin Quinn; I just discovered these books at RomCon this year and was so impressed I accosted everyone I could to read one of the most powerful paragraphs that I have ever read. Want to know what it is? Get your hands on a copy of Haunting Desire and read page 4, it only gets better from there. In an ideal world I will be stranded with my family, which means that Heather, Angela, and I get to share the books we bring.
Angela
Well, I would need to have my Hitchhiker's Guide to the Galaxy anthology because it's amazing and I would need at least one non-romance to fulfill my nonsense side. I think I would also need my Black Jewels anthology because it is beautiful and tragic and I would need at least those three from the series. I would also want to take the three Jewels books by Nora Roberts. She is the Queen of Romance for a reason and I love that they take place in Ireland. So, I guess I am technically breaking the rules too, but that is why I bought the anthologies in the first place! I wish more series would come that way.
Janon
Acheron by Sherrilyn Kenyon, The Game by Brenda Joyce, The Duke and I by Julia Quinn, Kiss An Angel by Susan Elizabeth Phillips, Shadowfever by Karen Marie Moning
Heather
In a perfect world I will be stranded with Melanie so I would be able to read her books as well, as many Nalini books as I can grab and if I still have room I will add in some Julie Garwood. I don't like that I have to choose!
Heather and Melanie run thebookreadinggals.com a review site dedicated almost entirely to the romance genre; fellow reviewers Angela and Janon join them. We would love it if you stop by occasionally and say hi. We will also be bringing back our RomCon Reading Challenge so please stop by for information, FYI we will be giving away one ticket for registration to the winner of the challenge.
remember 5 commenters are chosen weekly to win a free book – -winners announced on Sunday – good luck!!
WEEKLY WINNERS!!
Winners on Romance At Random
Hi everyone! Thanks again for blogging with us this week — winners are below & if you are one, please send your snail mail to romanceatrandom@randomhouse.com so we can get you your book! Authors that may have offered a giveaway during the week will post their winners on those posts in the comment section — so take a look to see if you're included!
Now . . . R@R's Weekly Winners . . .
Congrats to all:
1- LindaC
2- Lauren
3- Viki
4- Audra
5- Eva
Thanks so much for joining us at Romance At Random — 5 more winners will be chosen next week so stop on by!! Happy Romance, SueG
Cool Words . . . Hip Words . . .? + Giveaway!!
Hi all!
I was writing up our post for today & one thing came to another before I suddenly realized that I didn't know if cool, is still, a 'cool' word, or, a 'hip' word, or, the 'in' word people use these days. That, I must say, really bothered me.
Although, in my mind, I'm still 'cool', 'in', but really, I never was very 'hip', . . . so where, when, did I lose touch with today's lingo? I cannot believe this has happened.

HELP!! Romance Readers unite!
Help me enhance my vocabulary with the in words . . . do you know what they are?

Here are few I found on Google – thank God for Google!


sweet! means cool
that sucks means thats too bad
stoked means excited
dope means cool
tight- meaning cool
fo sho- for sure
sick- cool
clean- cool (ex man those shoes are clean! meaning cool not literally clean)
beezy- b****
dope-cool
bad a$$- cool
aight- alright (pronounced ah-ite)
sweet- cool
kicks- shoes
"rad" alot (i.e-"you have the RADEST shoelaces ever")
fully sick! (also meaning cool)
thats pretty RANDOM
LOL (laugh out loud)
ROFL (rolling on floor laughing)
LMAO(laughing my *** off) or LMFAO(laughing my f****** *** off)



So what DOPE words do you use? & which authors books do you read that have the most SWEET language?
Remember, comment below & you could be one of 5 commenters chosen to win a FREE book – winners announced on Sunday – Good Luck!!
Weekly Winners – Congrats!
Winners on Romance At Random
Hi everyone! Thanks again for blogging with us this week — winners are below & if you are one, please send your snail mail to romanceatrandom@randomhouse.com so we can get you your book! Authors that may have done a giveaway during the week will post their winners on their posts in the comment section — so take a look to see if you're included!
Now . . . R@R's Weekly Winners . . .
Congrats to all:
1- Agatha
3- Kim H
5- Julie MC
& 2 extras for fun!
6- MaudeA
7- Kelly
Thanks so much for joining us at Romance At Random — 5 more winners will be chosen next week so stop on by!! Happy Romance, SueG
Chick lit and women's fiction is there a difference? Plus – Giveaway!
Today, I want to talk about chick lit and women's fiction.
Chick lit is geared more towards younger, college-aged women. Even the covers of these books are brighter and appeal to the younger crowd. These type novels are meant for entertainment purposes only. It's not intended for the reader to walk away with some lesson that they could use in their own life. No, this type of novel is just to keep the reader engaged and entertained.
Women's fiction tends to be for the more mature woman who's ready to roll up her sleeves and get into a story – a story in which she could possibly gain lessons and apply those lessons to her own life. It doesn't really matter that the story is fiction.
Today, there tends to be a merging of these two sub-genres. Whether its chick lit or women's fiction – women love reading stories about women's issues – marriage, divorce, best friend squabbles, raising children, starting over, forgiveness, etc. It doesn't matter if the targeted reader is twenty-four or forty-four, we all have the same issues, right? So why not mix the two together, add a level of entertainment while still being able to draw a lesson from a novel that you've read. That's what I strive for in my novels. I think it's important as an author to keep the story interesting so as not to lose your reader with just a bunch of boring lessons. After all, people read to be entertained. To escape reality. To get away.

For discussion: What was the last chick lit novel you've read? Do you think women's fiction and chick lit are one in the same? Or do you prefer one genre over the other?
I'm choosing one lucky commenter to receive a copy of my novel, Another Man's Treasure.
Tina Martin is the author of Another Man's Treasure, Secrets On Lake Drive and the forthcoming, The Baby Daddy Interviews. You can visit her at www.tinamartinbooks.com.
Guilty Pleasures Plus Giveaway!!
Guilty Pleasure Reads…Prepare to Defend Yourself… Even If You Don't Have To
In last month's blog I surprised myself by responding to a commenter by saying "I'll admit…" I'll admit? As if I perhaps shouldn't?? Because what? Because of what someone might say or think? I unashamedly read romances, but yet I felt I had to qualify my response in order to make myself feel less guilty…
I'll say it again; I'm a Twilight addict, a Twihard. As in I read and enjoy rereading the Twilight Saga. All of them. Even Breaking Dawn…
Why did I feel this way? I've always been able to freely admit I love to read romances. I used to have discussions with my first book store manager. He would ask me, "You're so smart. Why do you read romances?" Yes, mentally rolling my eyes I'd explain to him so that he could better understand. Never once ashamed of what I read our discussions in later years became, "Okay, tell me again what the appeal of the pregnancy or children storylines are? How can it be romantic?"
But why was it that I felt, amongst romance readers, I had to take a defensive action when
responding? Are there books out there that even ROMANCE READERS are ashamed of reading?


Later I had a discussion about guilty pleasure books with a friend of mine who reluctantly "admitted" that she also continues to read a series even though the last few titles have been a disappointment to her. Yet in the next breath she's saying she can't wait until the next one comes out… Oh yeah, another one bites the dust in honor of the guilty pleasure read! Though, I'm also addicted to that same series and I am, in fact, counting down the days for the next installment! Yet she was reluctant to tell me? What is it about these series that we're willing to look past any disappointment and continue reading? Not just continue reading, but anxiously await the next book in the series?
So, what book or series do you consider your guilty pleasure? What books do you read over and over, yet might not want to completely admit to your obsession? Cough, cough Twilight cough, cough …
Guilty Pleasures Mash-Up Special:
Harry Potter – One part Butter Beer and a BIG (because the books ARE long) helping of Bertie Botts and read Harry Potter and the Sorcerer's Stone, because that's where the obsession started.
The Black Dagger Brotherhood – Get out your leather pants, listen to rap music, while sipping some Goose (Grey Goose that is) and read Lover Awakened by JR Ward.
In Death series – Tofu dog, tube of Pepsi and any JD Robb 'In Death' book, because truly all you need is Rourke…
Bookmatchmaker

What is your guilty pleasure? Comment below – 5 winners will be chosen & announced on Sunday to win a FREE book – Good Luck!!