How Did I Come Up With That? by Christie Craig + Giveaway!
New York Times bestselling author Christie Craig joins us today on Romance at Random: When I write, the bits and pieces that make up my stories are pulled from my imagination. But my imagination draws from the true-life data filed away in my memory bank. Considering I write about bizarre situations, it should offer a clue to the craziness that happens in my life.
In the first scene of The Cop who Stole Christmas, my November 25th release, my heroine, Savanna Edwards, is soaking in a tub with a cup of moisturizing mayonnaise in her hair and a skin-toning Smurf-blue mask on her face. When she hears clanking in her front yard, she leaves her relaxing soak, dons a pink fuzzy robe, and finds a Santa Claus-dressed wrecker driver stealing her car.
Savanna's neighbor, and my hero, Mark Donaldson, is glancing out the window with his first steaming cup of wake-up juice (wearing only his boxers) when he witnesses the scene. His first muddled thought is: a Smurf takes on Santa Claus. Read more
#NaNoWriMo begins 11/1, are . . you . . ready?
Rita Herron shares her experiences with NaNoWriMo:
I spent years trying to write a romance. I read them, I loved them, I understood what went into them—I should have been able to whip one out, I thought. I had a master's degree in writing, after all, and by the time I tried seriously to write romance, I'd been attempting to finish a book (any book) for almost ten years. I would start, stop, start again, eventually fizzling out when the initial excitement died down. Read more
Monica's Musings: The Cliffhanger Ending . . . Thoughts?
I never really encountered them in all the many books I'd read (and trust me, I've read plenty). I guess they just weren't that popular, especially in romance fiction, my typical reading genre of choice. But when I stumbled upon all of these amazing New Adult books last year and started reading them one after another, I saw a pattern emerge.
Many of them ended with a cliffhanger. Read more
Researching Romance on a Ranch: Laura Moore Turns Cowgirl
I'm so pleased to be here with you to celebrate the release of Once Tempted, the first book in my new Silver Creek series! Thanks to the wonderful art department at Ballantine, Once Tempted has a cover you could stare at for hours on end. It shows my hero, Ward Knowles, a modern day cowboy-businessman. Ward isn't just tall, dark, and handsome. He can sit a cutting horse as easily as he can put together a business plan for Silver Creek Ranch.
Read more
Guest Post: Team Eponine: A Glimpse Into My New Series by Virna DePaul + $15 EGC Giveaway!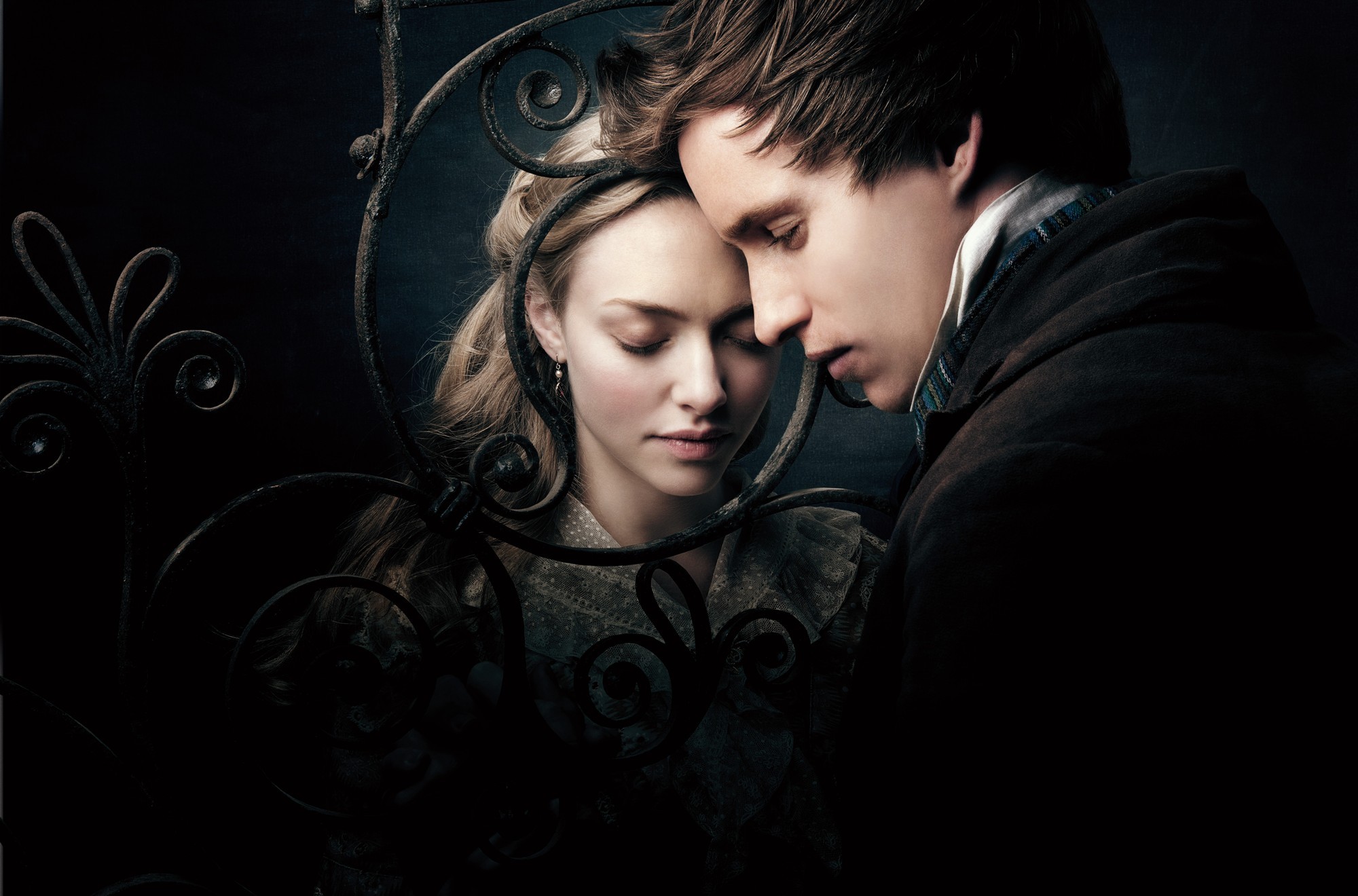 Whenever I've taken personality tests, I've always scored high in two different areas: creative and introspective. This has played out rather interestingly in my life as my creative and thinking sides have often opposed but also complemented one another. I long to be creative and spontaneous, but I also need to think everything through. Repeatedly!
I think this tension is pretty apparent in my writing, too, and it's what makes me less likely to pull my punches. I've been told I write emotional romance with smoking hot love scenes, but also extremely complex, thought-provoking plots. One reviewer has said that whether a reader loves one of my stories or not, she'll never be bored. Read more
Top 10 Ways to De-Stress Your Holiday Season, by Alyssa Day & giveaway!
Alyssa shares her de-stress techniques with R@R today of which #4 looks like a favorite to me, what about you?
1. Explain to your little boy dog that a Christmas tree is not, in fact, INDOOR PLUMBING!!!
2. Take several rolls of refrigerator cookie dough to the neighborhood cookie exchange.
3. When you clean house before holiday guests arrive, throw all unsightly clutter in your kids' closets and pretend you don't know how it got there.
4. Two words: Spiced Rum. Read more
Guest Post – Heroines to the Rescue – by Sascha Illyvich
Recently on twitter, I asked readers to help with plot points in my near finished paranormal erotic romance Saint in Sinner's Eyes. The overall plot is done so things are wrapped up, but I needed to create a disaster that would affect my hero enough that he began to realize just how far down he'd sunk into depression that only the heroine could pull him out of.
In the previous book I did something similar with the hero and heroine. She was a rather kick ass heroine, even though in the world she lived in, she was basically human. Both women share the duty of dealing with shape shifting pumas, both heroines share the duty of dealing with spies, only in Burning for Derrick is my hero an ex spook. Read more
Guest Post: The Truth About YA by Roxanne St Claire + Giveaway
About seven years ago I had dinner with our very own Sue Grimshaw — thank you for the invite today, Sue! – and she asked all of the writers at the table what we chose for our comfort read, our go-to books, our number one can't miss genre. In a moment of candor, I blurted out my favorite subgenre of romance.
I love young adult novels. Read more
Guest Post: What Happens In Vegas by Kimberly Lang
I'm very excited to be here today. What Happens In Vegas… is one of my favorite books, and I've waited a long time for it to be released in North America. And now it's out!
What Happens In Vegas… is connected to another book, The Millionaire's Misbehaving Mistress, but I actually didn't know I'd be writing the second book. The idea didn't even occur to me until after Misbehaving Mistress came out, so there was a bit of a lag between the two. Fortunately, I loved the characters so much, it was very easy for me to step back into that family's world. And it was fun, too. Read more
Angie Fox talks about Immortally Yours – plus 10 book giveaway!
Immortally Yours, the first book in the Monster MASH trilogy, releases in a few days. So why not spread the love with a big giveaway?
I began this series because I wanted to do something different. Immortally Yours takes place in a paranormal MASH camp during the middle of a great war. The hero is a tough-as-nails wounded warrior and the heroine is the doctor who saves him (in more ways than one). Read more
ENHANCING YOUR (LITERARY) LOVE LIFE
It's a rare day indeed when I don't receive an e-mail offer to "ENHANCE YOUR ROMANTIC LIFE!!!!!" This usually entails some very uncomfortable looking pumps.
On the other hand, who doesn't want to enhance their romantic life? Especially if they could do so without the aforementioned pumps?
And within the safe confines of a romance novel?
The concept of enhanced e-books has been around for several years. It makes perfect sense with works of non-fiction. History books can be enhanced with interactive maps. Cookbooks can offer video of the proper way to separate eggs whites. Exercise manuals are naturals for step-by-step instructions, and any rock star's biography can only be made better via audio clips of their best performances. Read more
I quit! Again …have you ever had one of those days?
Life can be frustrating – how do you deal with rejection or life's changes? Loveswept author Karen Leabo tells us about some of her bumps in the road, and how to make it all work out in the end.
Writing can be a frustrating career. What with rejection, writer's block, carpal tunnel, bad reviews and the long, long waits for an editor to read your work, it's often tempting to chuck the computer out the window and get a job at McDonald's. Read more
They Learned From Remington Steele . . .
Meet author extroidinaire, Cynthia Eden – author of paranormal suspense romance – enjoy!
Hello, everyone! It's a pleasure to be here at Romance At Random today.
Lately, I've developed a bit of an obsession. I've gone old school with the hero in my life—old school 80s…and, of course, that means—Remington Steele.
Go ahead, confess. Were you/are you a Remington Steele fan? Pierce Brosnan was amazing as the title character—suave, charming, sophisticated, and, a bit wicked. He was a man of mystery who swept into Laura Holt's life and changed her world. He appeared to be everything that a hero *should* be. Read more
Can you guess which author wrote this?
Authors have a certain, identifiable style that when you hear or read their words you know who wrote them. Today we're going to look at a few first chapter paragraphs and see if you can guess the authors that wrote them. Have fun!
Chapter One
The Pigeon Man was usually here by now. Tuning out her companion's self-serving story for a moment, Cath double-checked the LED display suspended over the station platform. Ten minutes until the train. In this woman's company it would feel like a lifetime.

Can you guess?
Vixenate Me! Huh? Stop on by & we'll tell ya all about it -
Pulling out all the punches Virna creates a community to get the word out about her books to her readers, that's you! Have you ever been part of a street team?
Definition of Author Street Team: A group of people who love an author and "hit the streets" to promote the author on their own time. Read more
The Marshalls, even sounds sexy, by author Kimberly Lang
We all have deadlines right, you know, those times when your blood pressure shoots through the roof? Kimberly gives us some insight on how to balance deadlines . . . sort of. Every week 5 randomly chosen commenters win a FREE book – winners announced on Sunday – good luck!
Writers have lives, too. I know you know that. As much as we live inside our own heads, talking to people who don't exist, we have all the same real-life things going on as everyone else. Kids have to be fed and ferried about, husbands need attention, friends need our support. As much as I love what I do, the real people in my life have to come first, just like every other woman who juggles a job and family. Read more
Got Stress? You Might Be A Romance Writer If…
Author Virna DePaul gives readers insight into the actual writing of the story and the physical impact it can have on the writer too – remember, every week 5 randomly chosen commenters win a FREE book – winners announced on Sunday – good luck!
I used to imagine the ideal writer's life this way: think Colin Firth in the movie Love Actually. Lush countryside. Beautiful Italian villa. Tons of peace and quiet. The reality is, of course, something different. Stress is a part of it, but I try to remember that's not always a bad thing. Read more