Top 5 Fails of Romance + Giveaway!!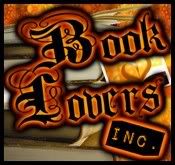 Hey everyone. This is Susi from Book Lovers Inc and today I will share my top 5 fails of romance tropes gone bad in real life with you. You all know that there are things we adore and crave in our romance novels even though we read about them a bazillion times. I like my tropes and they work so well in the novels but lately I thought if those are actually real life material- and no I don't mean the vamps, shifters and other supernatural beings. Some things sound awesome in a story but would I still love them if they would happen to me? Actually I'm sure I wouldn't. So here goes my real life romance novel fails top 5:
#1. Saving the world
That must be the epitome of deadline-stress. Imagine how it would feel to be 5 minutes late and bang the end of the world is imminent. Not sure if I could stand to have the safety of the world on my shoulders without developing a serious case of lumbago.
#2. never getting to sleep in
All this chasing bad guys, being on the run from the bad guys, trying to solve this big bad riddle to save the world or having sex till the sun rises (okay perhaps that wouldn't be so bad) is really bad for a long beauty sleep. So how do urban fantasy/PNR heroines actually prevent having dark circles and puffy eyes?
#3. the brooding (and tortured!) hero
Well I'm sure that my patience would come to an end pretty fast when the guy won't stop to whine about how we can't be together or how bad he is for me. Even more if I didn't get coffee and as we learned in #2 my sleeping time was actually nonexistent.
#4. being a shifter girl
I'm pretty sure that being a kick-ass shifter girl must be fun. You are strong and you have the strength to protect yourself but I so don't want the hair-problem that would accompany this. Same goes for vamps by the way- I really enjoy sitting in the sun and drinking my coffee.
#5. the overprotective alpha hero
This would be totally annoying while trying to get the best bargain at the mall on Black Friday when he tries to murder everyone who gets too close to you.
As you can see, I'm happy not to be a romance heroine.
What do you love to read about in your romance novels that you wouldn't like to experience yourself? Or what would you actually like to happen to you in real life?